Thousands of miles from home, Egypt's famed Style Design added their picture-perfect pizzazz to this gorgeous Grenada resort…
Graceful linen and fair wood enrich the lush interiors of Silversands, a boutique resort in the Caribbean island nation of Grenada. Developed by Ora - the real estate behemoth founded by Egyptian billionaire businessman Naguib Sawiris - and designed by Parisian design studio AW², the resort was "assembled" by Style Design, the famed Egyptian design firm led by industry icon Hisham Ghorab.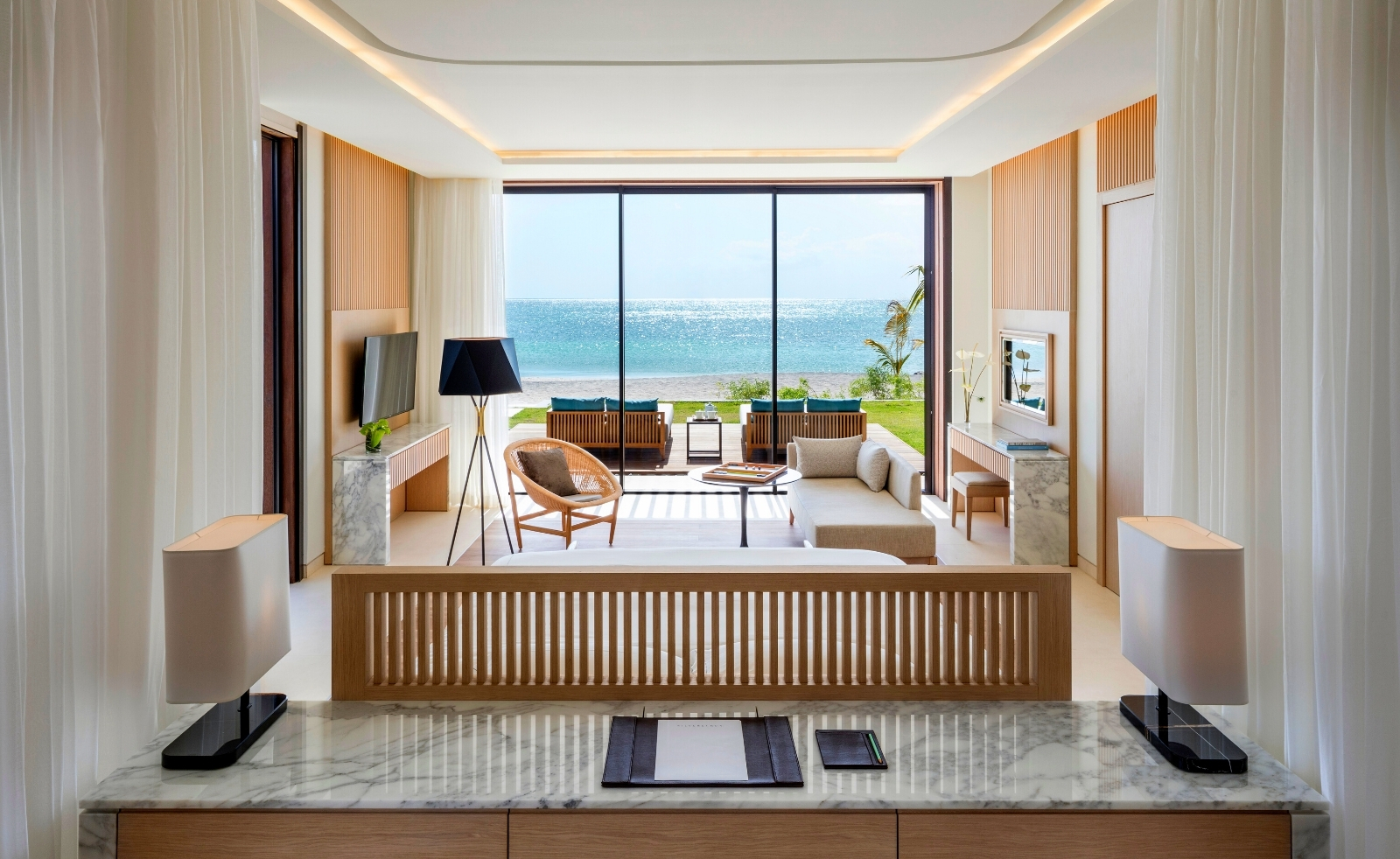 "We do a lot of personal and professional work for Mr. Naguib Sawiris," Gohrab tells #SceneHome explaining how the far-flung collaboration came about. "In 2018, he flew us to Grenada to inspect one of his projects and upon touring the site he noticed that the finishing quality was subpar."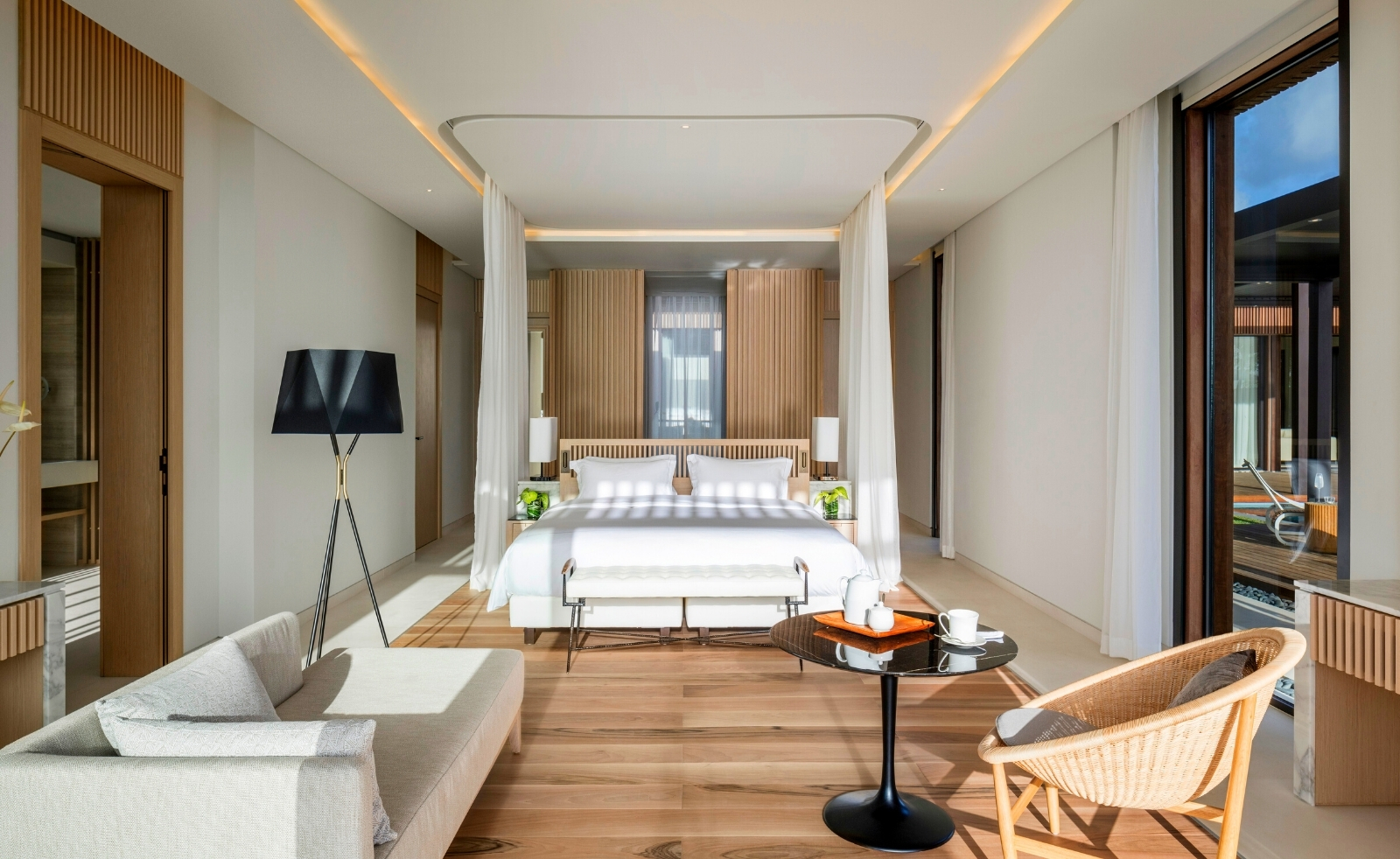 The situation called for a contractor with a design background to realise the designer's concept. Style Design accepted the challenge of finishing 52 rooms and suites in the main resort building, along with four hillside villas, five beachfront villas, spas, bars and lounges, a myriad of pools and one mammoth irresistibly iridescent infinity pool.
Intentionally, the 100-metre infinity pool's tiles are of a shade of blue that blends ever so naturally with the azure sea, an astonishing view that is framed by wooden slats in the grand lobby, exemplifying its precise workmanship. "At local stores, everyone referred to us as the high quality Egyptians, as there was minimal exposure to contemporary architecture of this scale," Ghorab adds.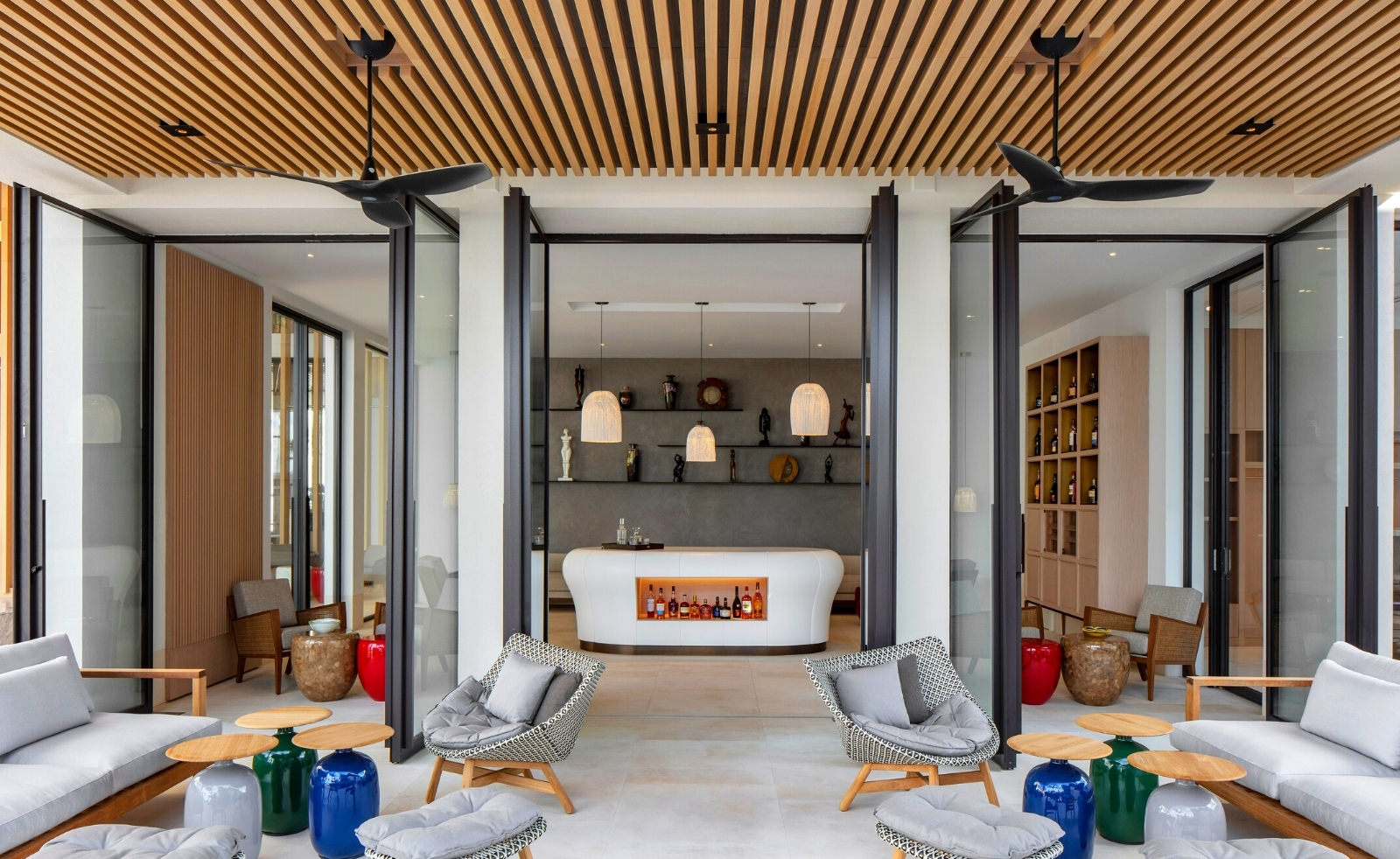 In harmony with the tropical backdrop, the resort's polished façades exude warmth through wood and pearly white, with heights that are respectful of the land's contours and spas that feature pebble-like lighting adding magical visuals to the therapeutic space. "The design has clean connections and clear relationships to its environment," Ghorab explains.
International art is lodged around the flexibly zoned private villas. Egyptian artist Wael Karem's female figure made out of ropes complements the locally hand painted canoes, which pay tribute to the island's nautical heritage. In the 'Asiatique' bar, a suspended wooden sculpture showcases a fusion of strength and delicacy while abstract illustrations bring African culture into the interior.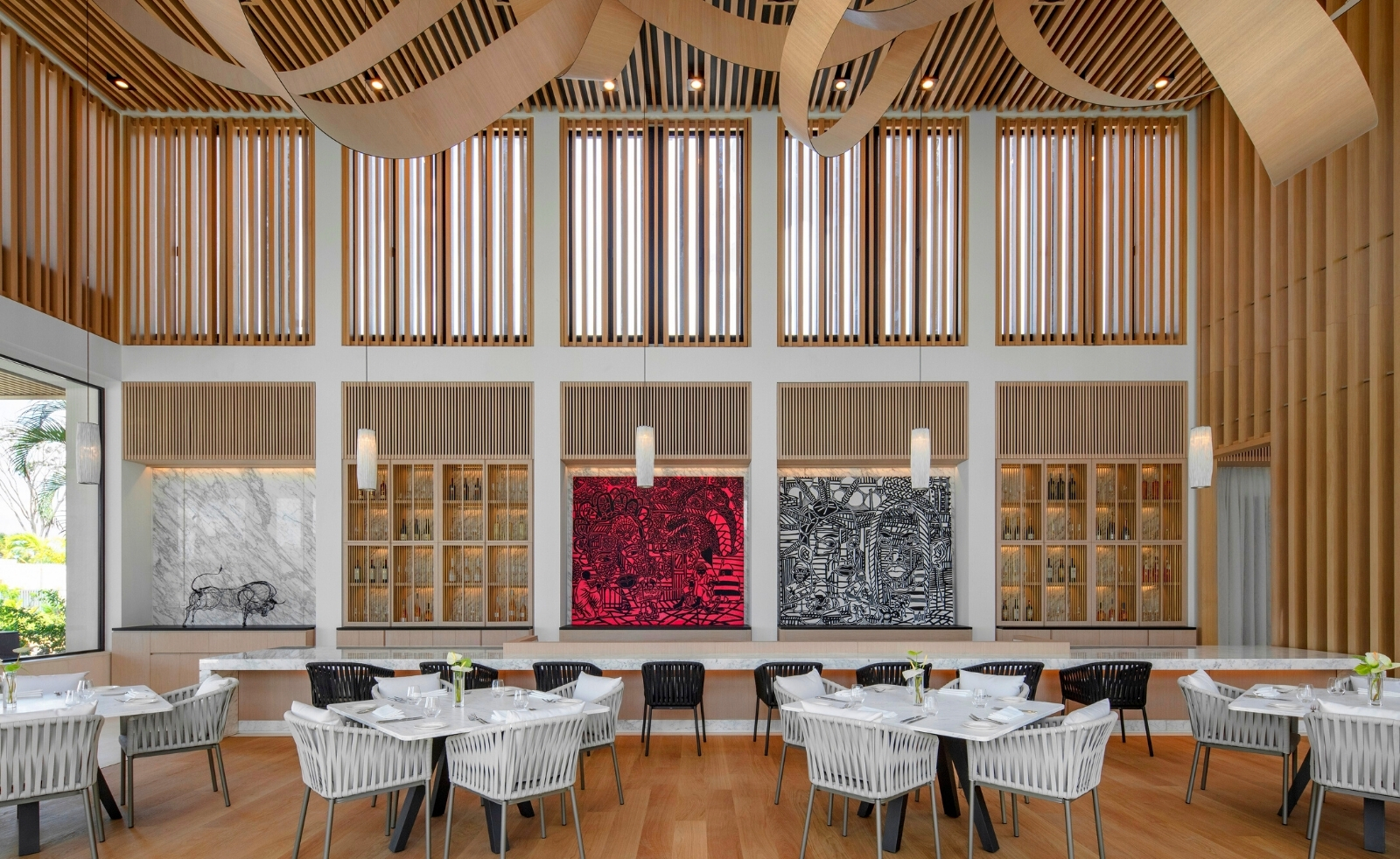 "Completing a project of this size in one year, overseas, was a huge logistical task," Ghorab recalls. "We even sent chefs carrying familiar scents and tastes of home to ease the team's remote experience."
In spite of the challenges, Style Design still managed to deliver a stunning setting in their signature exemplary style.
Meanwhile, for those of us with little hope of setting foot in Grenada anytime soon, the same spectacular vision is being brought to Egypt with Style Design currently working on Ora's local roll of Silversands on Egypt's North Coast.