When Khaled Tahoon, founder of Khaled Tahoon Designs, was approached by a couple wanting to embrace equestrian life, he built a classic countryside home inspired by aesthetics from the 50s.
For a home to look well-designed it needs to have a clear visual concept, a digestible colour scheme and materials applied with intention. And, for it to feel well-designed, all of that needs to be done with love. When Khaled Tahoon, founder of Khaled Tahoon Designs, was approached by a couple leaving the city to pursue the equestrian life in El Mansouria, he built them a countryside home next to their horse stables, and in the process immersed himself in their life and got to know them in order to truly grasp what 'a life well lived' means to them.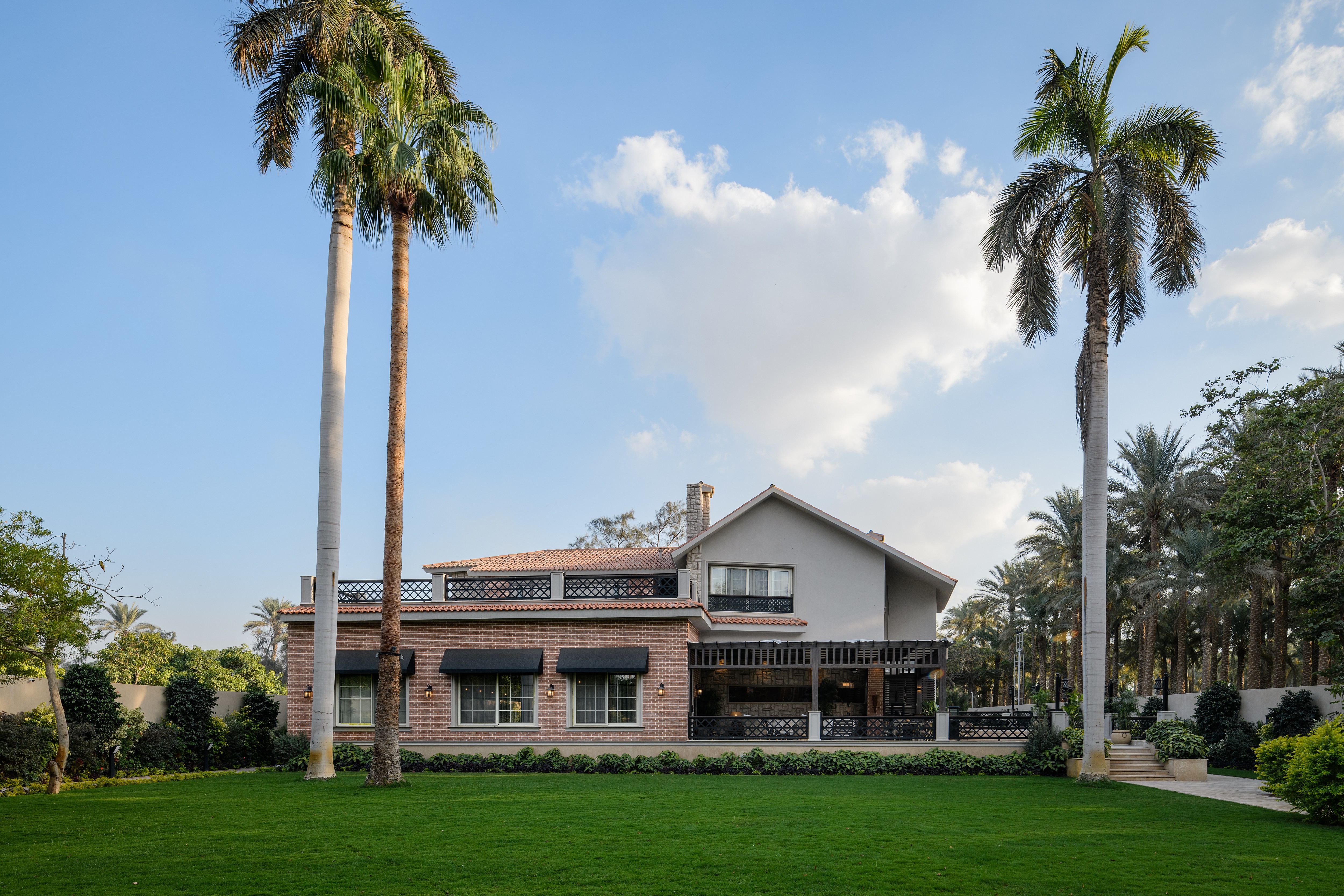 While everyone is heads over heels in search for new trends, Tahoon knew that this home needed its own identity to embrace the lush location and the owners' lifestyle. To do that, he looked back at the aesthetics of Egyptian countryside homes of the 1950s and brought them to the modern day. The Mansouria home has Spanish tiles on its sloped roof, its windows are sheltered with black awnings, and its two stories' interiors are filled with old stone on the walls, along with olive highlights and a ton of portraits depicting the couple's passion for horses.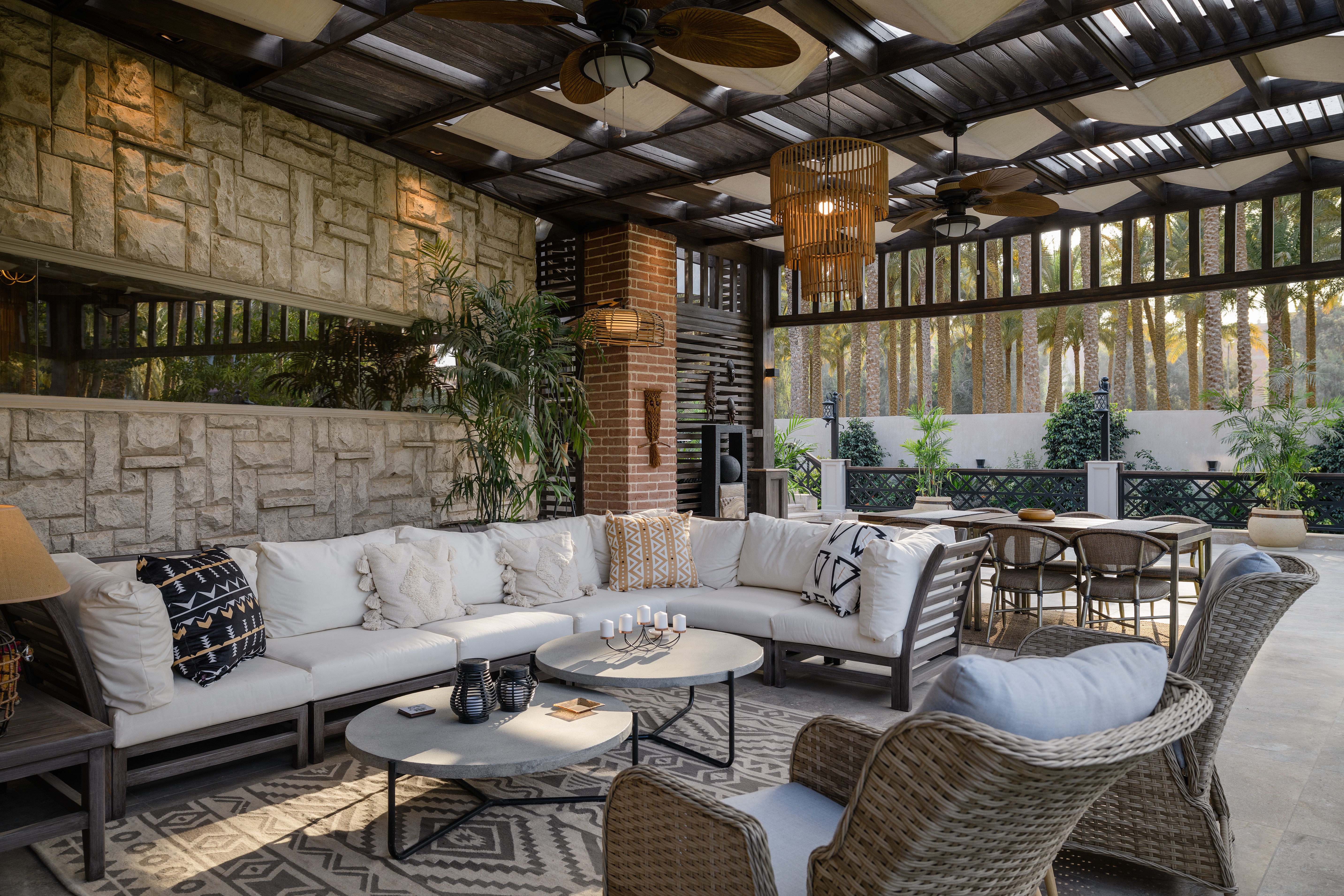 Tahoon's commitment to creating a distinct home meant that even the dog's kennel was designed to mirror it. It also meant that its consistency and coherency presented a unique theme for hit television shows 'Madoo3 3a2ely' and 'Rag3een ya Hawa' as well as Ahmed Helmy's recent movie 'Wa7ed Tani' to consider it as the setting that best fit their stories.
Tahoon began envisioning classic homes in the Egyptian countryside. "Like those with English aesthetics that appear to have been passed down two generations," Tahoon adds. That explains why it looks like a Rushdy Abaza home from the golden age of Egyptian cinema.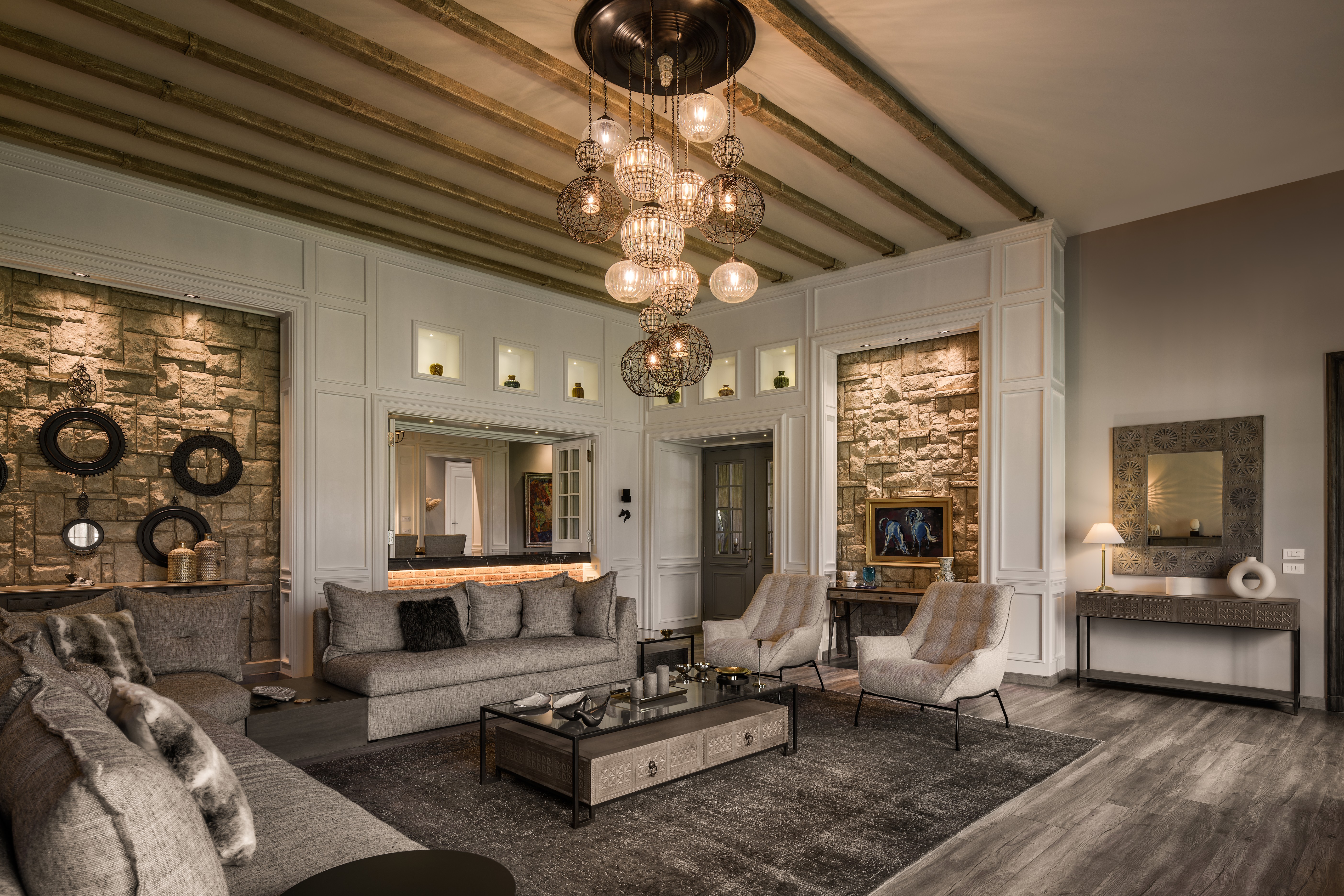 At a time when open floor plans seem to be what modern homes need, it's quite refreshing how Tahoon opted for the opposite. The architecture considers the homeowners' lifestyle with each zone being utilised separately. "The family area is connected to the terrace with views of the garden," Tahoon explains. "While the circulation considers privacy since equestrian homes tend to host many guests."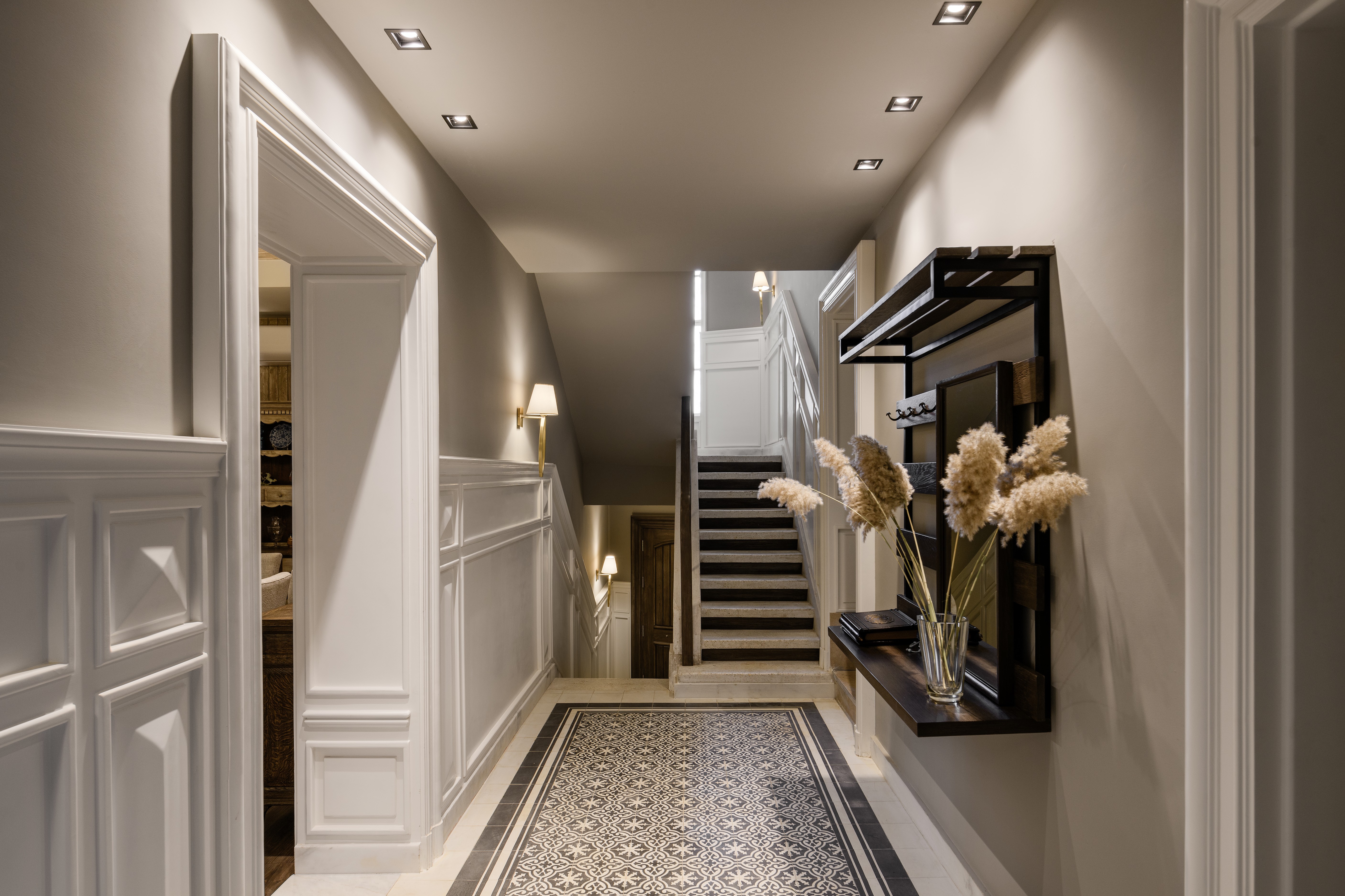 A huge corridor paved with Andalusian cement tiles leads to the stairs, passing by many rooms with unique characters. "We didn't look for any new materials, instead we used old stone and red bricks to replicate the aesthetics of old." Tahoon's approach was to relate the design with its context, like the immaculate woodwork on the façade taking its patterns from stables. As for the interior, its stone acts as a sturdy yet neutral background that allows the furnishings to state themselves.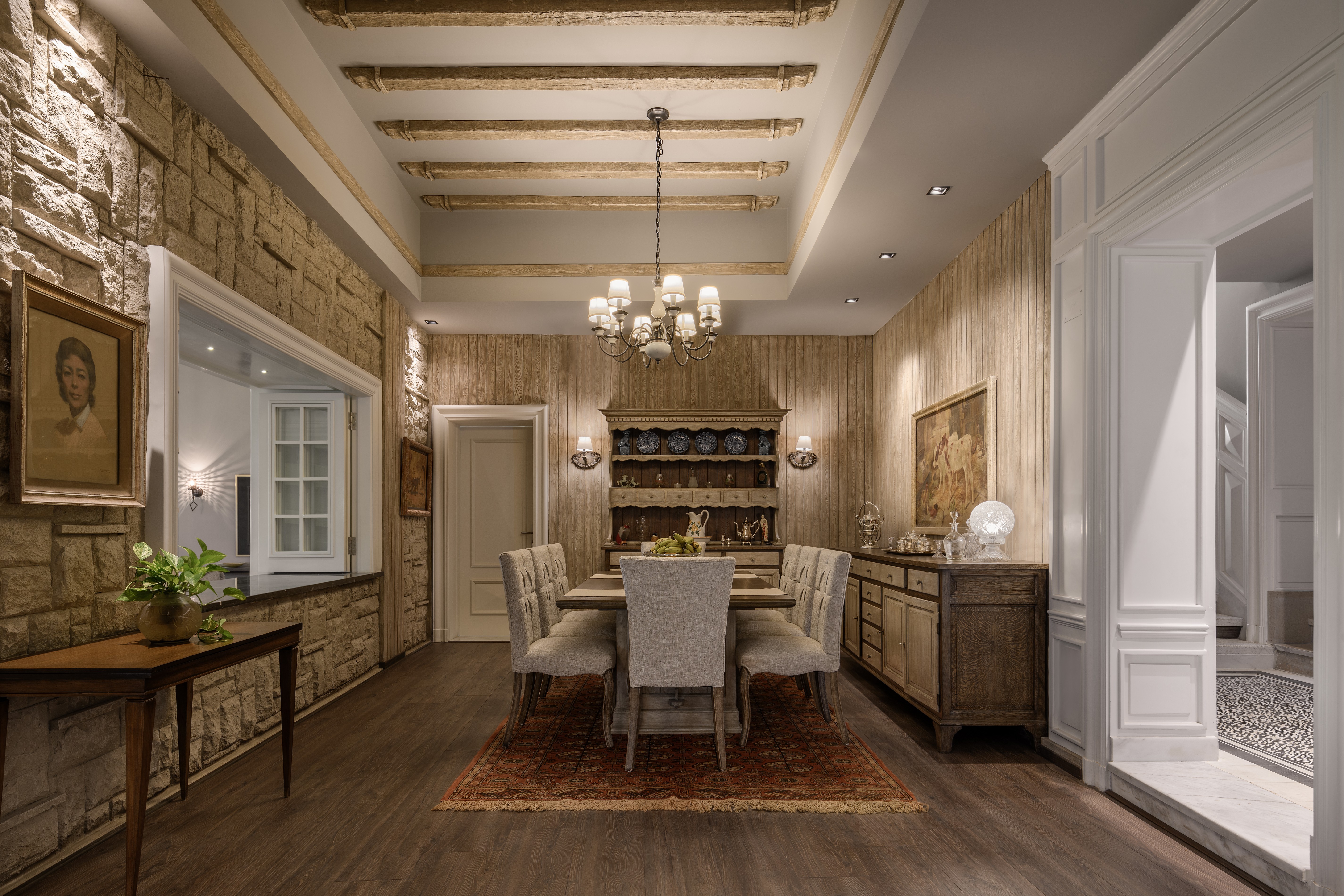 "The owners collected plenty of antiques so we decided to not add any new products and just retouch some of the furniture," Tahoon says. Tahoon wasn't being conservative, rather he placed space and proportion into consideration, such as by adding folding windows between the dining and living spaces to ensure that movement remains smooth when the homeowners are hosting. "The key is to figure out how you're living and how the design could serve your life."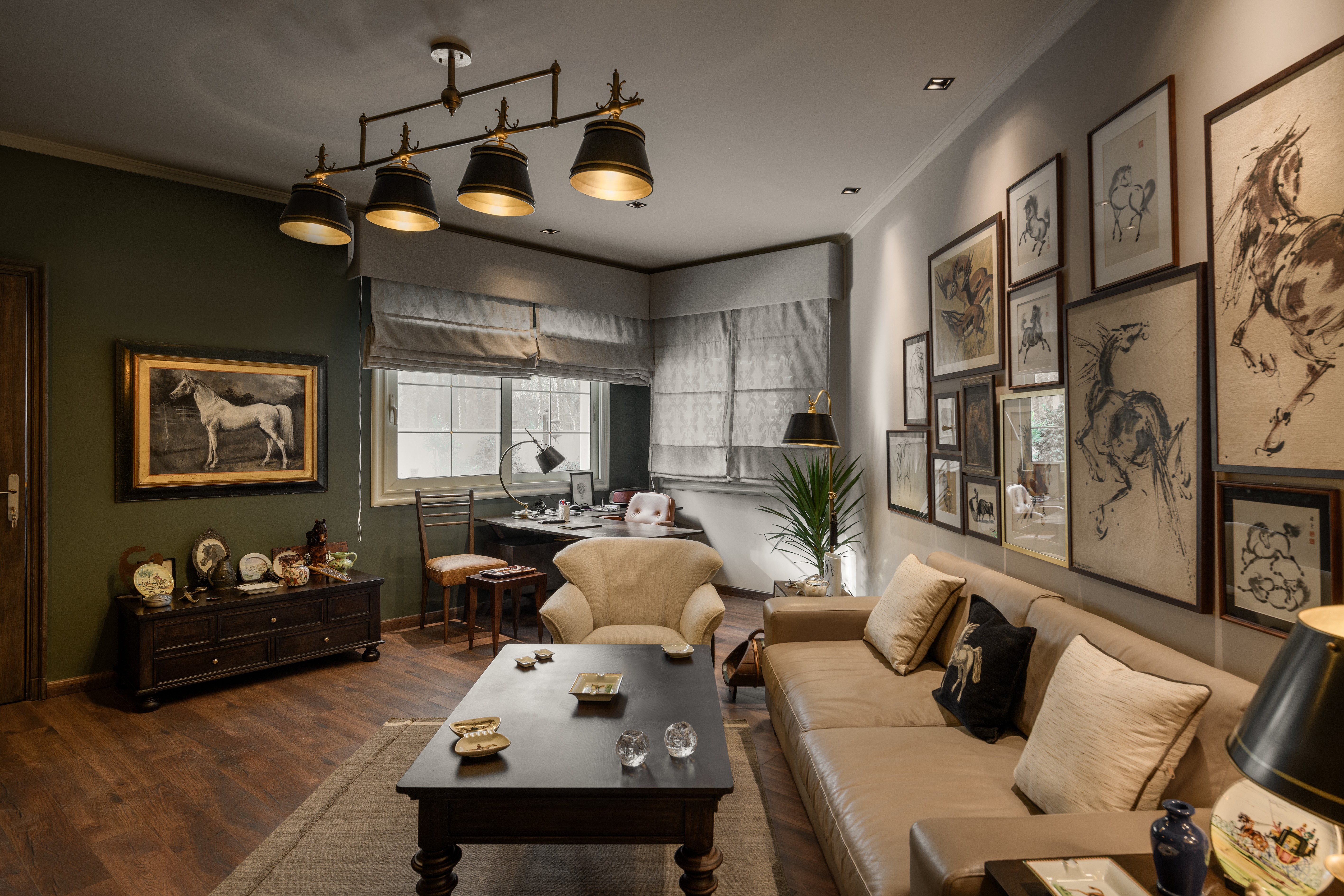 The office embraces olive a bit more than the master bedroom on the second floor. "They had a lot of portraits depicting horses which we wanted to highlight," Tahoon says, pointing at the wall full of frames, opposing another wall that is simply coloured olive.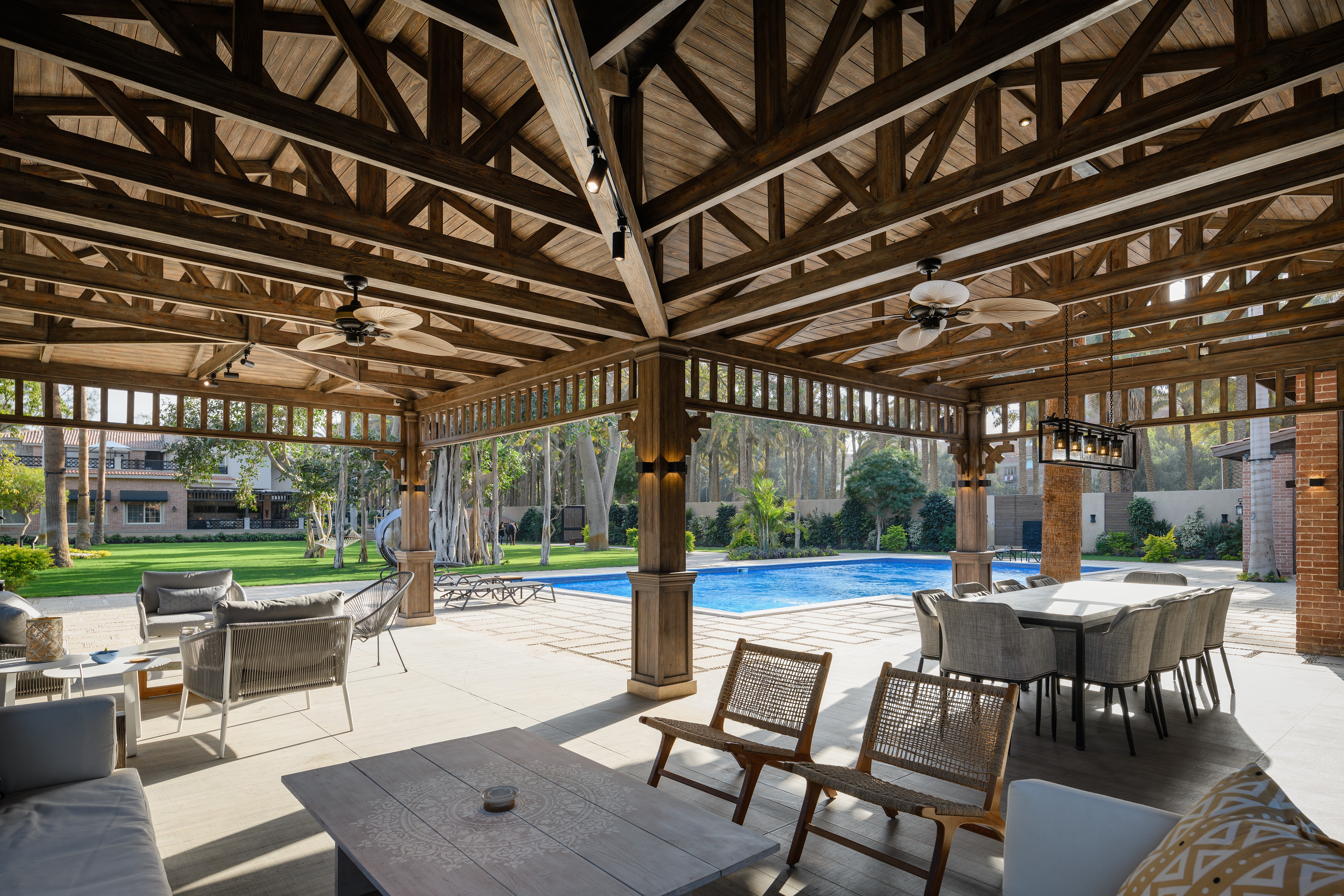 Outside, the house is enveloped in palms and greenery, which the designer intensified by creating a green wall surrounding it from all directions. "The main tree was left untouched. In a way it's like the centrepiece of the entire house." Tahoon designed a terrace that views this aged natural beauty, and beyond it is a pool. The outdoors also feature a pergola, gym, bathrooms and a bar. All roofed by impeccable woodwork, except for the hammocks, they are just hanging between trees.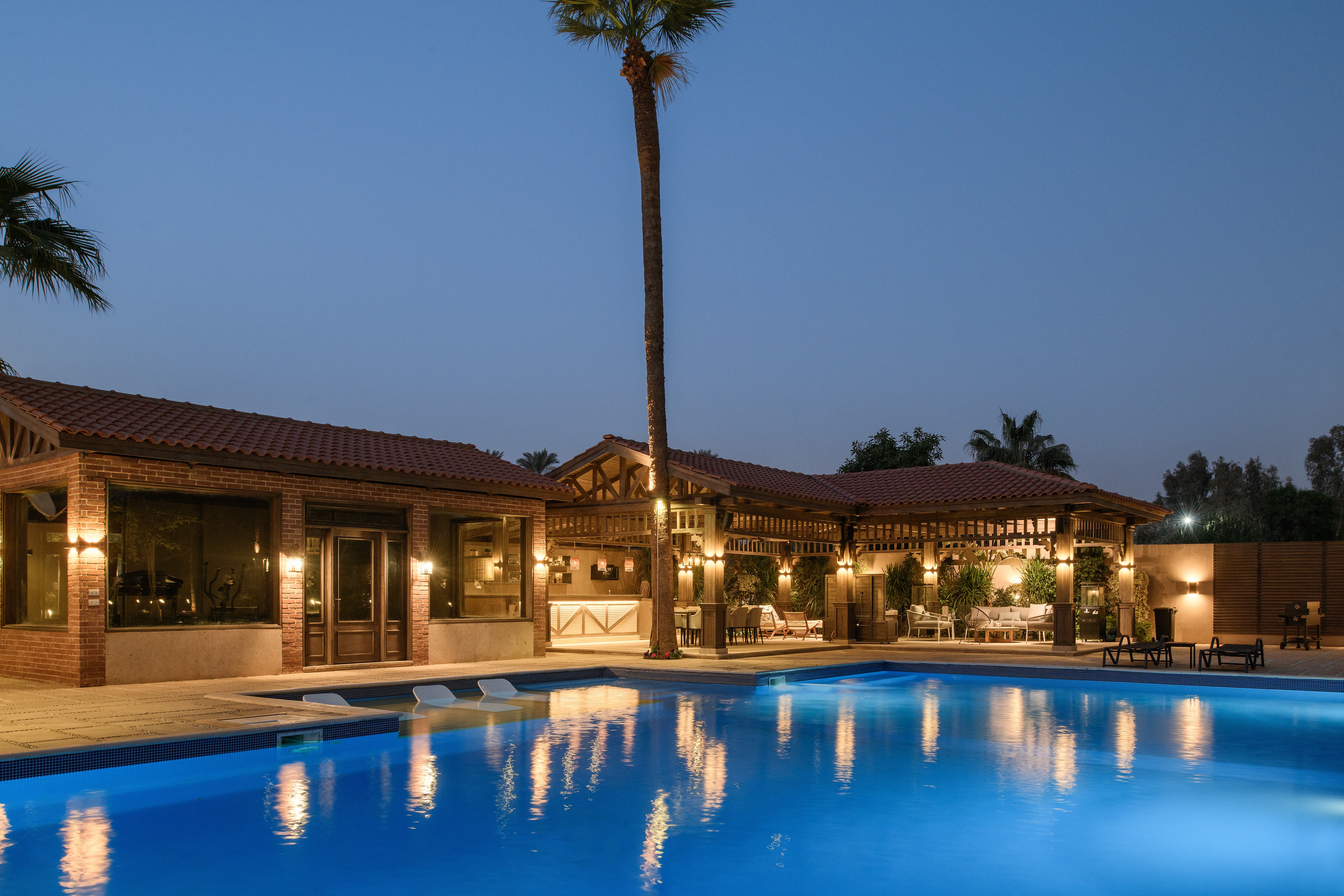 How does one build a home using the visual cues of the past and still manage to make it look refreshed? Well, "the owners were flexible, and gave us plenty of freedom. They trusted and invited us into their life, allowing us to help facilitate their lifestyle. By the end of the project, we were friends."
"When homeowners support you, as a designer you'll want to do the very best for them and will usually end up enjoying the process." Tahoon didn't have anything fancy in mind when designing this home; he just got to know its owners and embraced the life they wanted to live, revisiting tried and true classical countryside homes in the process.
Photography Credit: Nour El Refai