Mamluk era beauty meets the conceptual urges of contemporary style in these abstract carpets.
Catering to modern taste doesn't mean abandoning the classics. If anything, Kahhal Looms - one of Egypt's most enduring carpet brands - shows us how old-fashioned styles can be fashioned into carpets fit for contemporary spaces. In a blur of brilliance, the carpet weavers spread their popular 'Mamluk' collection across Bayt Yakan, a 17th century house that was recently restored in Old Cairo.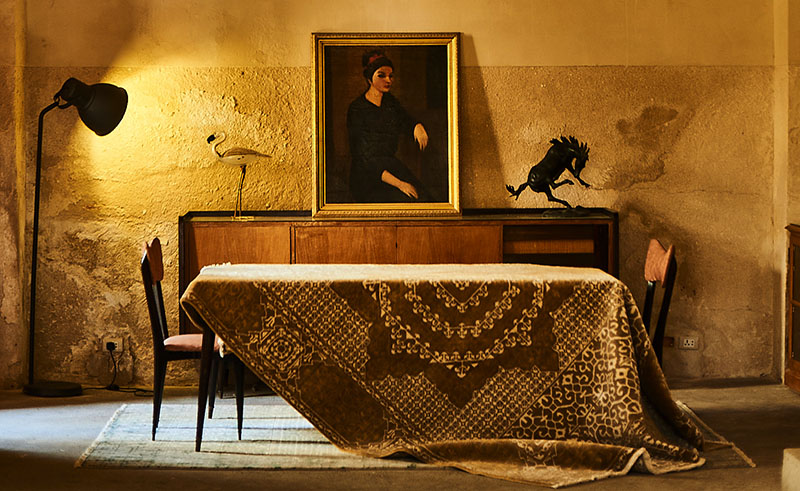 "We were inspired by Old Cairo and its bygone era," Hend El Kahhal - co-founder of Kahhal Looms alongside Mohamed El Kahhal, who together make up the fifth generation of a family of carpet weavers - tells SceneHome. "We designed it with passion because it represents where our story started. It's close to our hearts because this is where we grew up."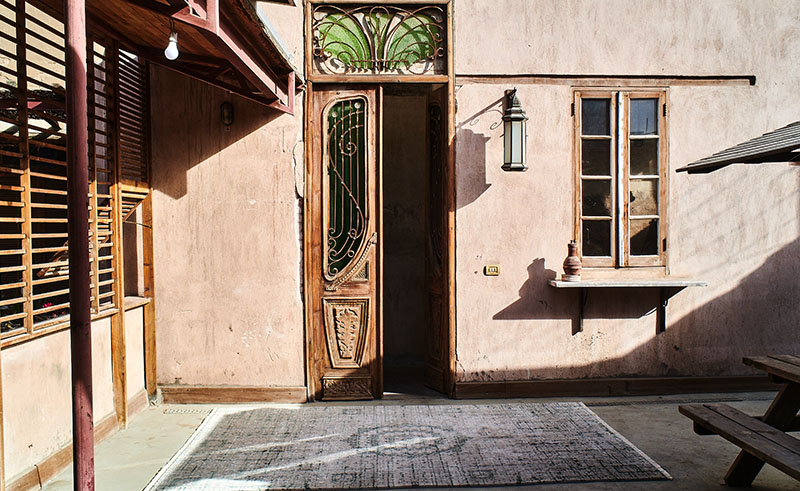 The story of Kahhal Looms began with Hend and Mohamed El Kahhal's great-grandfather, a young Syrian merchant who came to Egypt to find his fortune and was entranced by the colourful marketplace of Khan El Khalili. From there he laid the foundations for what would become Wekalet El Kahhal, which opened their first retail store in 1937.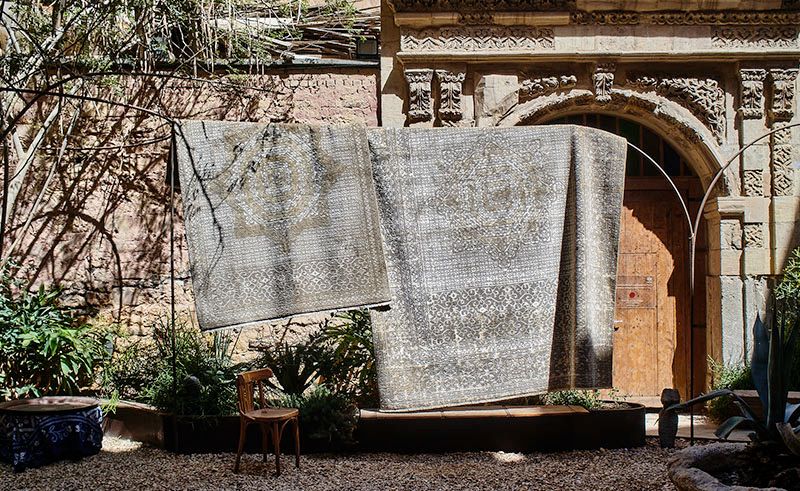 In the 1950s, El Kahhals' grandfather established their Basatin factory, which continues to host master dyers and weavers to this day. Artisanal prowess passed down from generations made Kahhal Looms one of Egypt's most enduring carpet brands and manifested their inspired designs.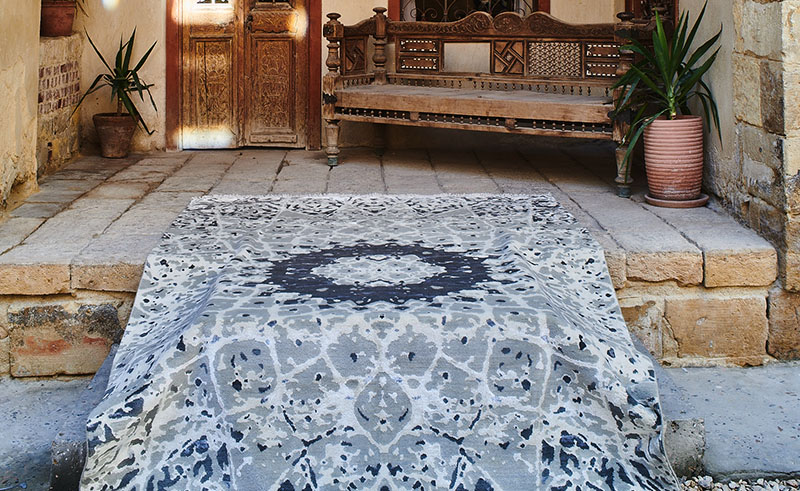 Heritage is deeply rooted across Kahhal Looms' collections. Their ancient Egyptian collection 'Weaving Eternity', which displayed the work of contemporary creatives Louis Barthelemy, Shosha Kamal, Hedayat Islam and Shewekar El Gharably, has been displayed at the opening of Kahhal Looms's flagship store at the Grand Egyptian Museum.
Paying homage to Egypt's Mamluk dynasty, a period renowned for its rich cultural heritage that continues to inspire design in the present day, Kahhal Looms' 'Mamluk' collection merges the spirit of the era with a sense of modernity that champions their 150 years of heritage.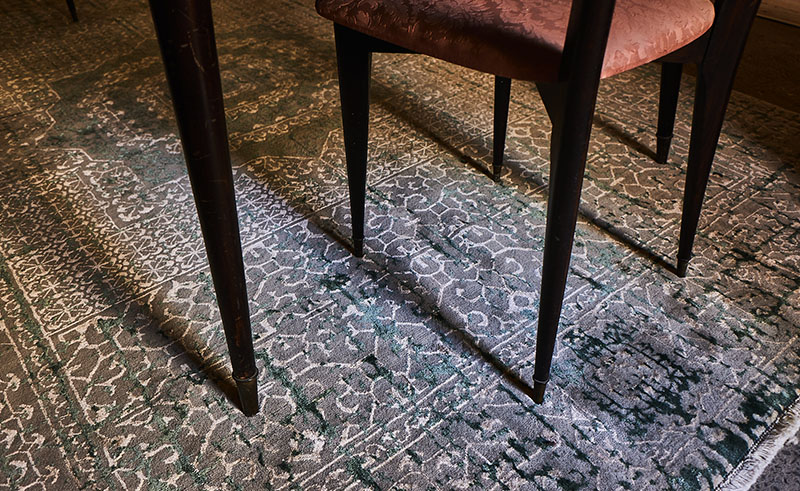 Originally, vintage Mamluk carpets featured geometric motifs with predominant red complemented by accents of green, yellow and blue. Kahhal Looms, in a refreshing reshuffle, presented them with a subdued look. Each piece evokes the dynamic essence of modern life through its conceptual visuals, making them suitable for a variety of lifestyles and spaces. "We didn't think it would be this popular, but the more it grows the more love we receive for it," Hend El Kahhal says. "It has the feel of Old Cairo but with a modern context."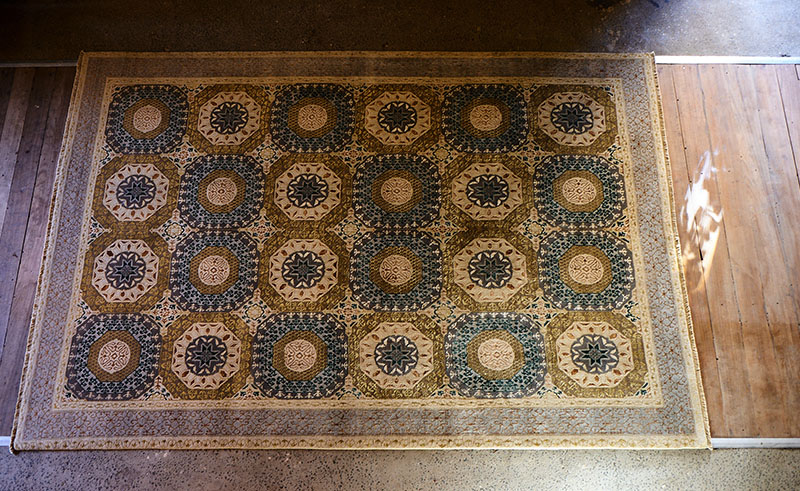 Photography Credit: Yehia El Alaily