When it came to thinking of carpets, experiential design studio The Cult redesigned traditional mats with optical illusions.
There are certain objects that are uniquely Egyptian, pieces of furniture that became so deeply embedded in traditions that they've become part of a culture. One such item is the traditional mat which is commonly referred to as 'Haseer', a derivative of 'Haseera' which are mats used in the Egyptian countryside. The Cult, a Cairo-based experiential design studio, noticed how many objects are being redesigned but it appeared that no one was touching these mats. Enter The Magic Carpet, a collection of mats that are made using the same techniques but with a reimagined design full of optical illusions and vibrant colourways.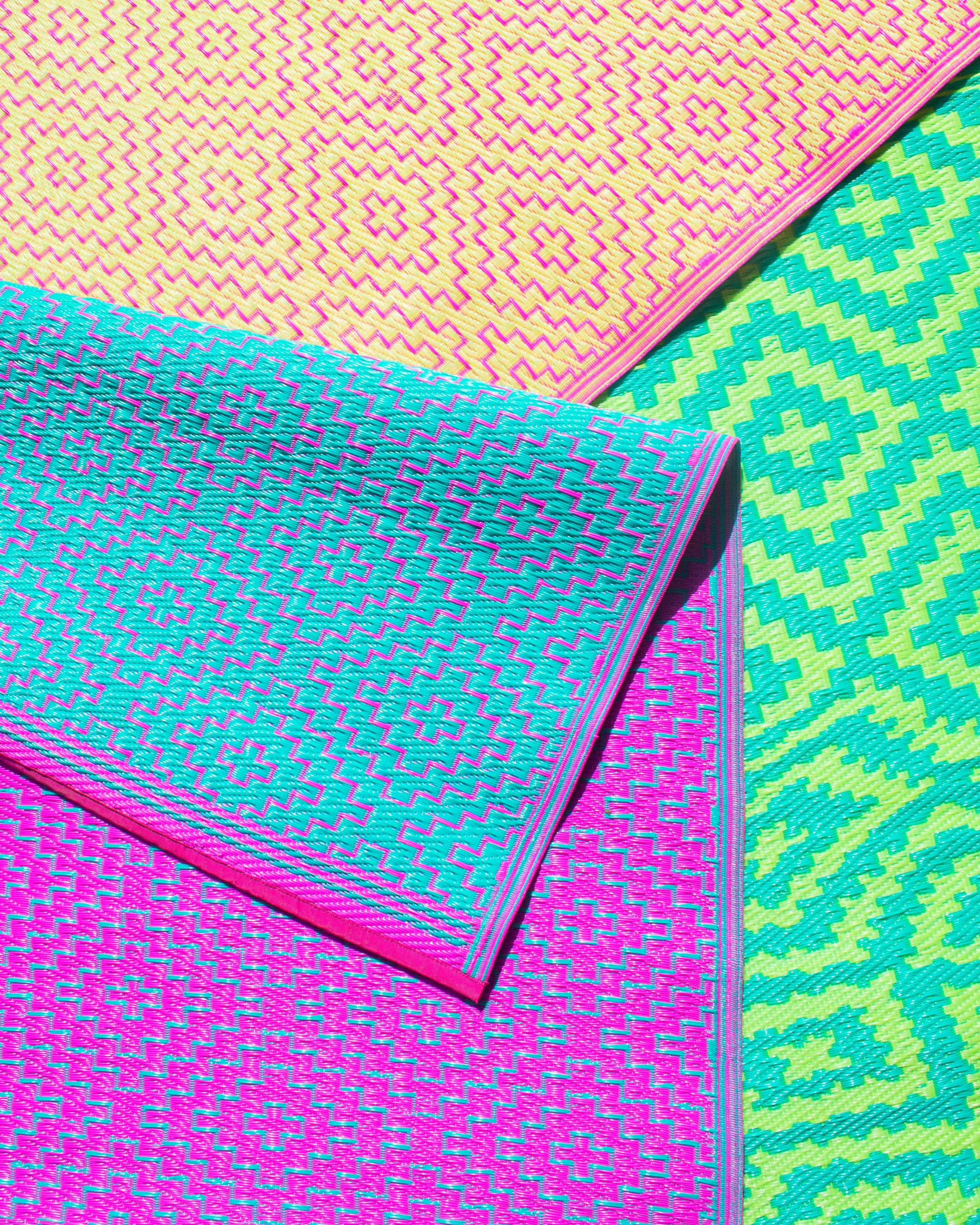 "I've always been in love with 'Haseer' because it's just so Egyptian, and it's everywhere. But I wondered why no one was designing it like how kilims have been redesigned with new colours and varieties," Sarah T. Shannon, Founder of The Cult, tells #SceneHome. "Here's what I realised, it's such a long and hard process to produce them," she says of a process that involves pixelation and rare machines, which took them almost a year and a half to complete.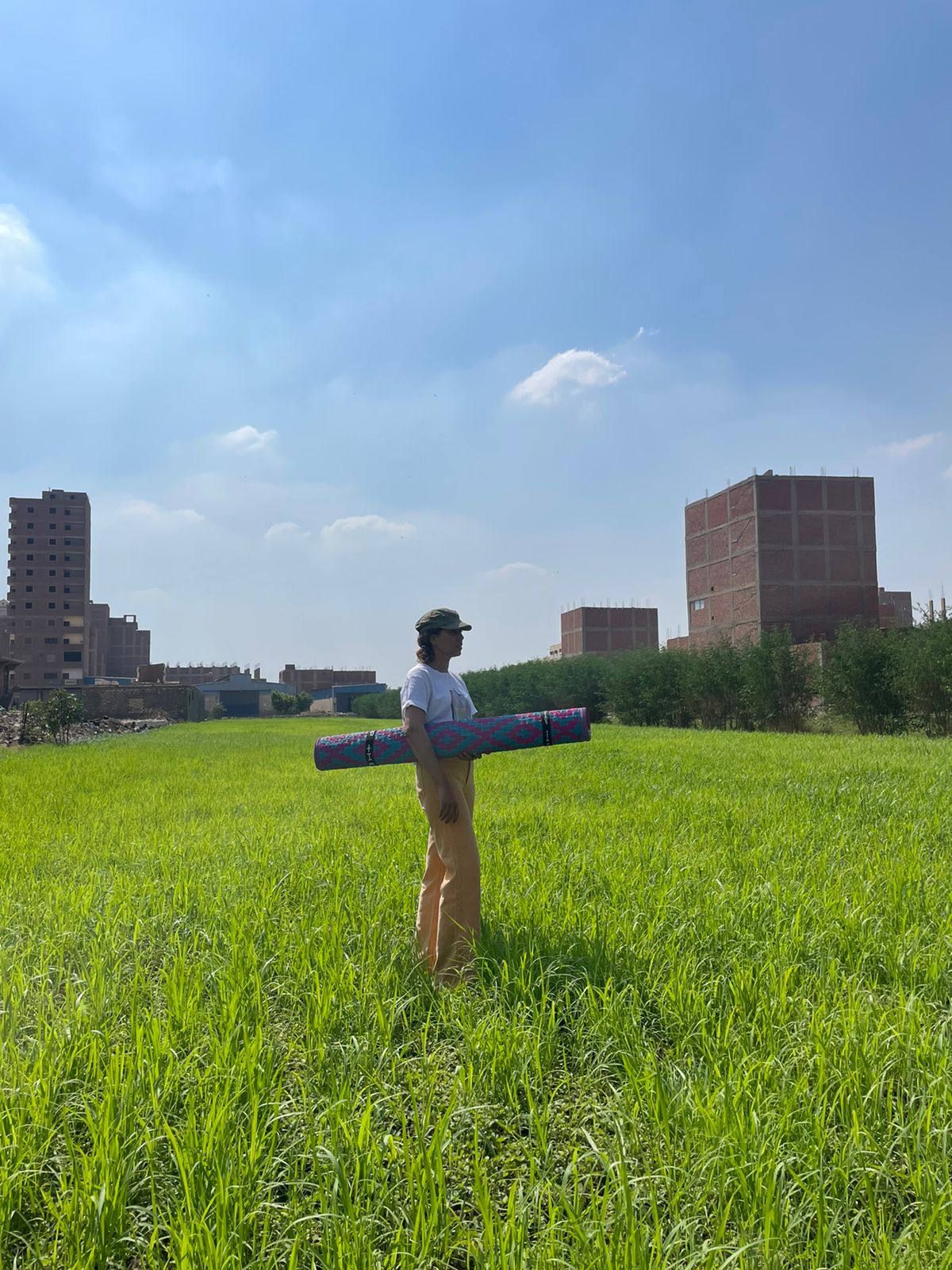 The magic in these mats comes from the fact that "they can take you everywhere because you can basically take them with you anywhere." They're waterproof and therefore washable. Making them suitable in interiors and also easy to roll up and take them with you on a rather picnic at a park or by the beach that is complemented by rather funky interpretations of the traditional rhombuses and diamond patterns.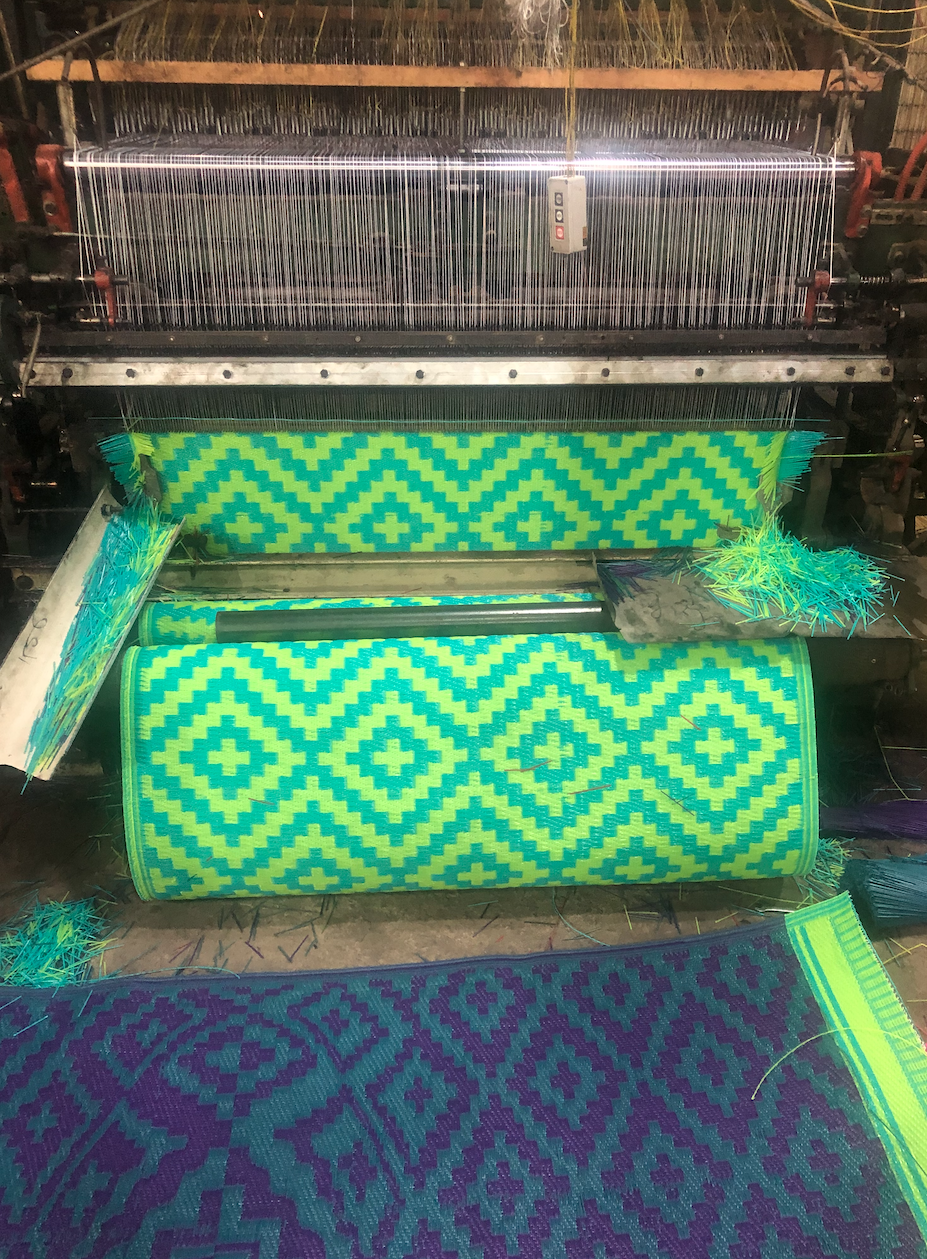 "I chatted online with someone in Istanbul who was familiar with the technique and he told me about a Lebanese man who visits Egypt often to produce 'Haseer'," Shannon explains. "He would take the design and put it into a retro computer program that pixelates the patterns before another machine reads them and produces a code that then gets into the braille machine which translates the design unto the plastic."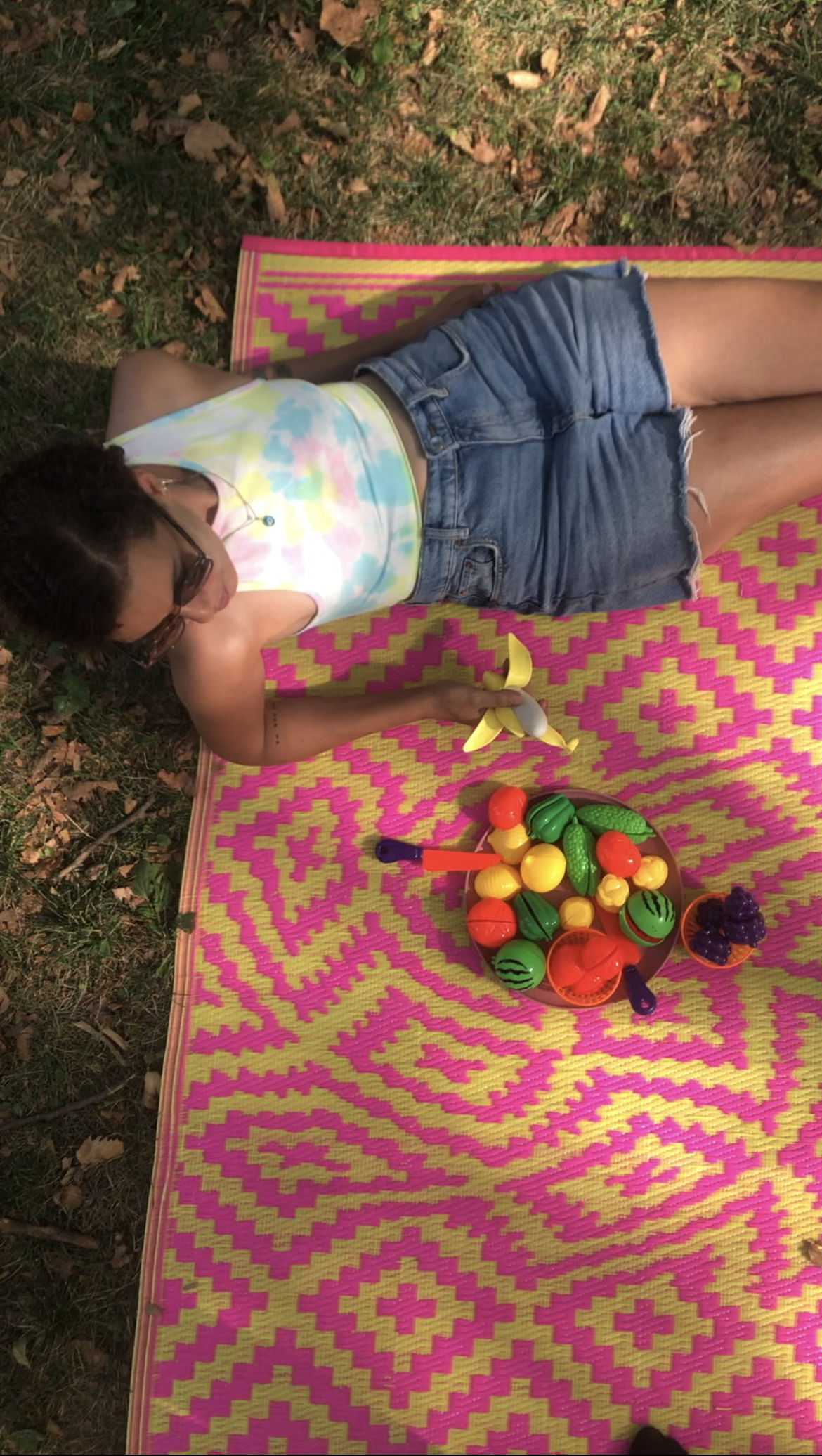 On their reinventive journey, one of the key factors that The Cult focused on was colour. Mats usually had a dark colour that relates to the type of plastic used to produce them. As for this collection, well, it is anything but dark. "Choosing the plastic and its colouring was interesting, what we noticed was that all of the plastic in the market is recycled to some degree, and the colour grading depended on how many times it has been recycled," she says.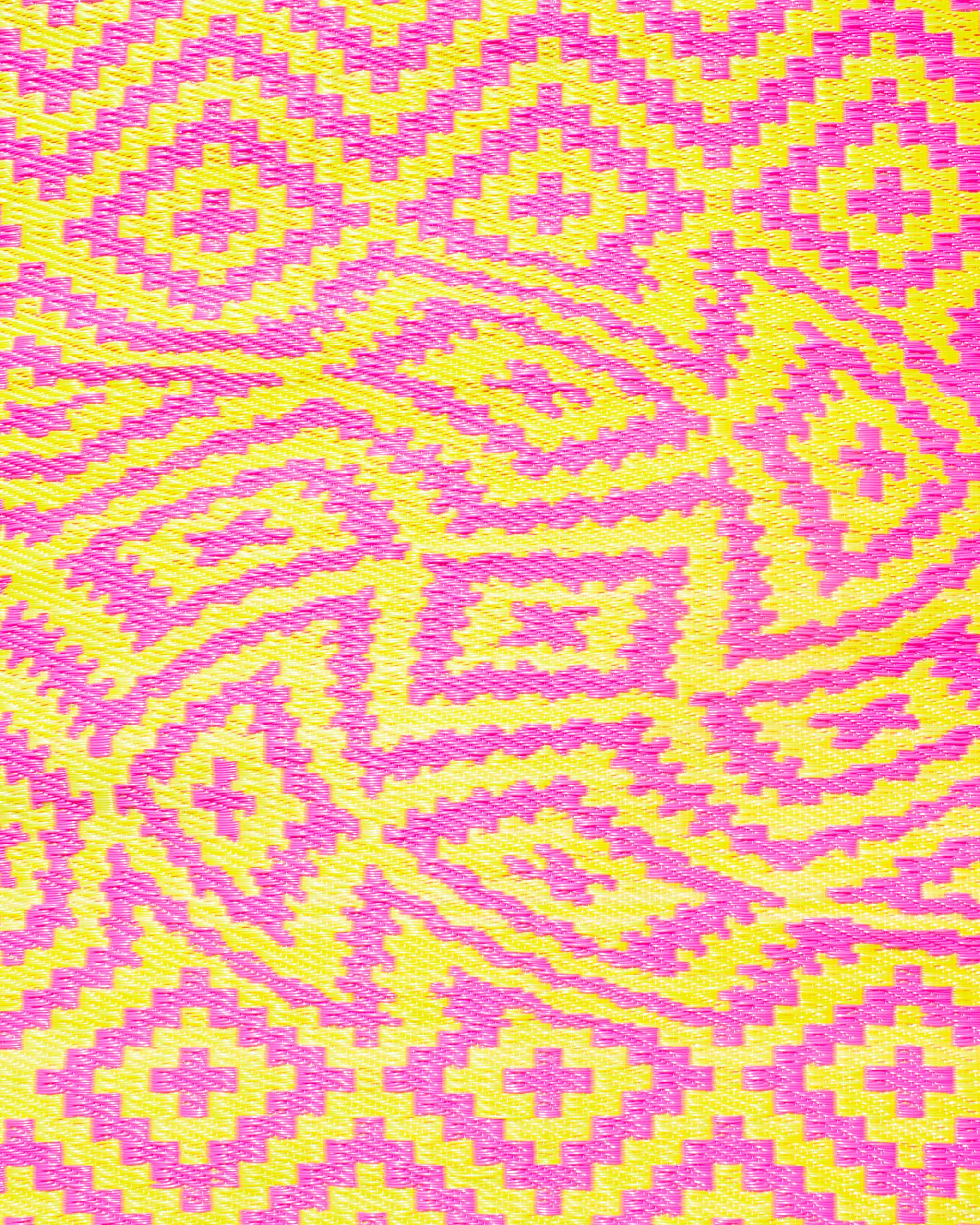 Using recycled plastic has its pros and cons, however, The Cult realised after testing that colours would slightly fade when exposed for long periods to direct sunlight. A critical piece of information they are making clear to those seeking the magical mats. They were designed with a size that allows them to work in an interior, whether it's in the balcony or kitchen, while also being easy to roll up and take on a picnic. "I took it with me on a visit to my sister in New York and she now has it in her kitchen, and a friend in Berlin bought it for the apartment and is consistently taking it to the park."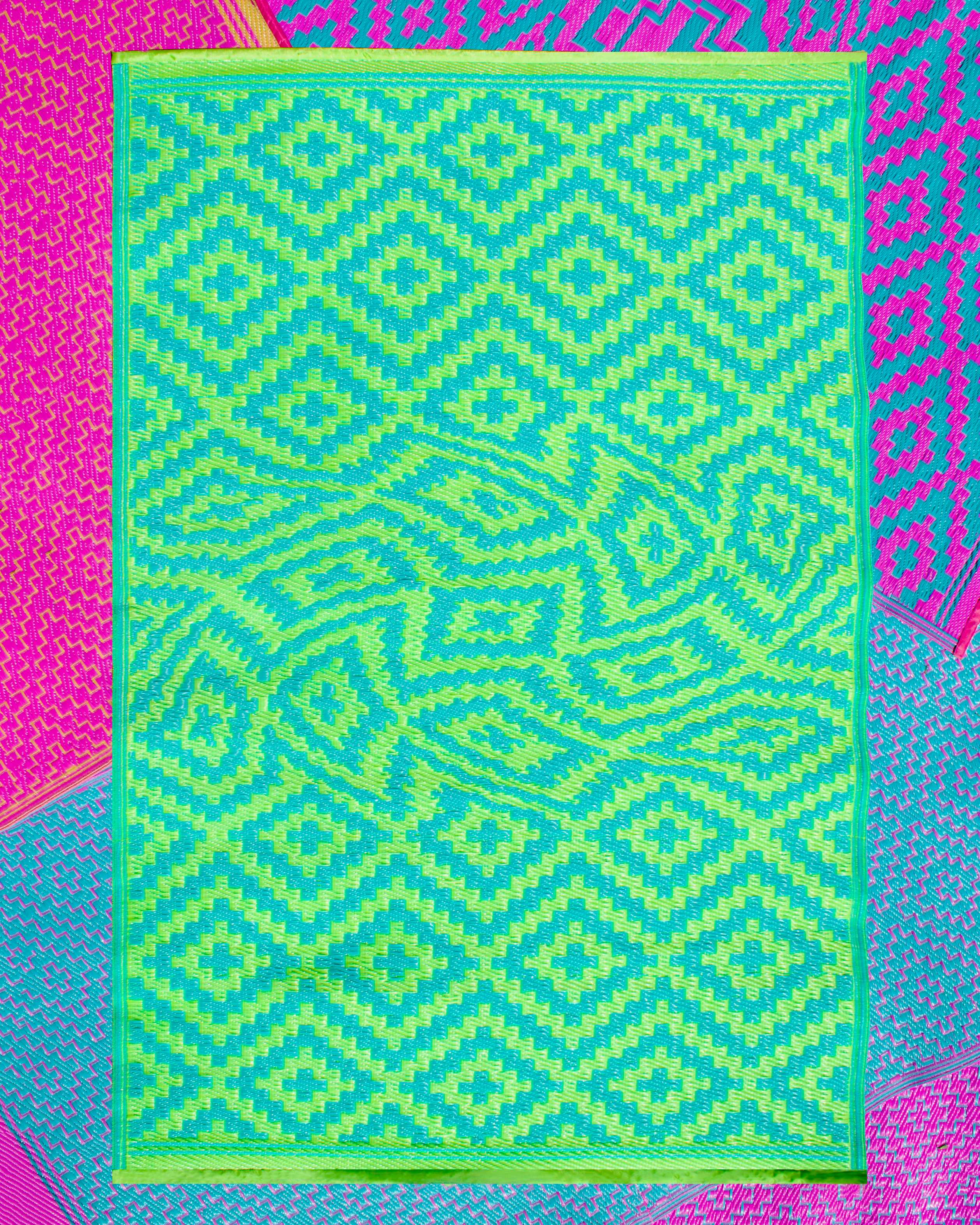 As much as the feedback has been exciting for Shannon, she still wants to explore the carpets with an eye for future collaborations with artists such as Lebanese artist Ali Cha'aban whose artworks often involve Persian carpets, and London-based Hassan Hajjaj who works with 'Haseer' throughout his portraits. "I'm keen on introducing our carpets to his shop where they would possibly be placed next to his work which is focused on authentic versions of these mats."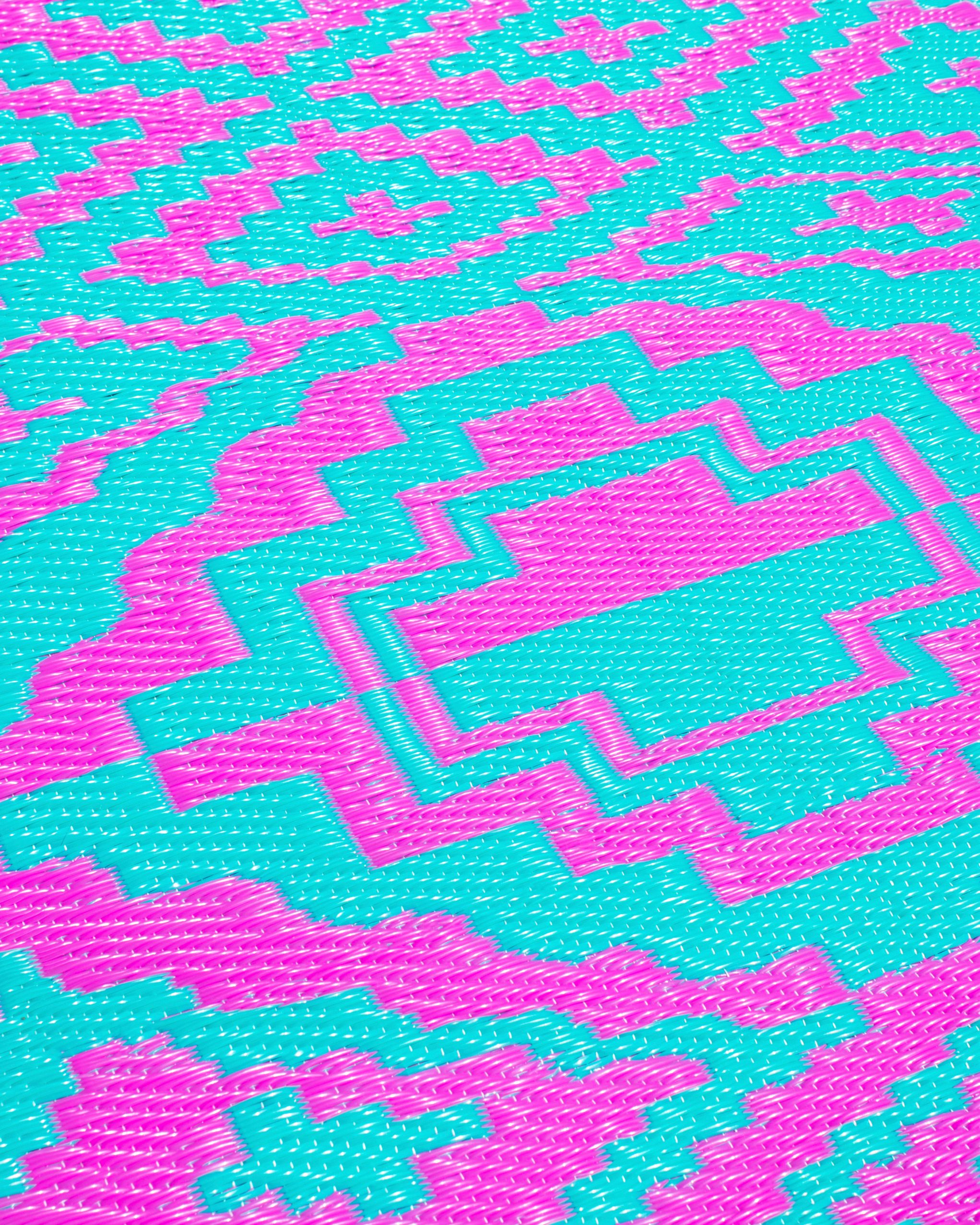 "It's not just a product to us. We're planning on pushing it into art direction, set design and installations as a form of artwork," she adds. It's safe to assume that The Cult will probably revisit their 'Haseer' again to explore more designs and colours that would cater to even more aesthetic preferences. For the time being, they're teaming up with product design studio, Form, on an upcoming mirror collection.
Photography Credit: Ghada Hesham Issa