SceneHome sits down for an exclusive interview with the Italian designer behind Natuzzi's flagship store in Milan.
Inside Natuzzi's flagship store in Milan, SceneHome sat with acclaimed Italian architect and designer Fabio Novembre, who renovated the space to reflect the brand's storied origins.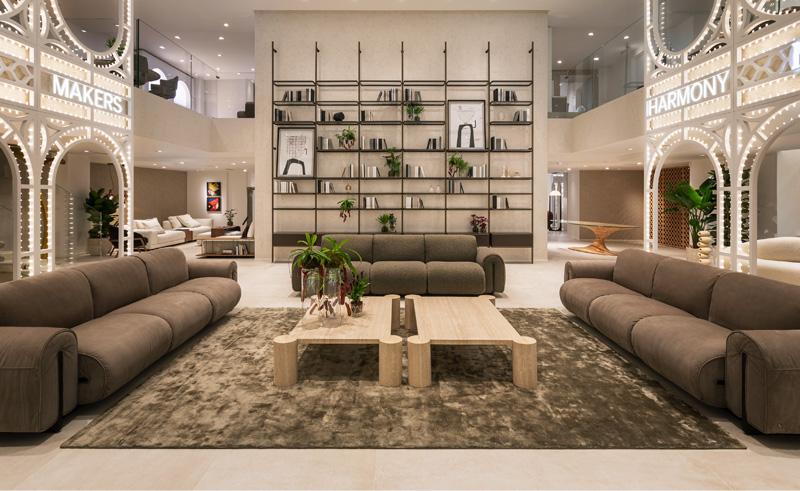 Novembre has had a long and deep connection with Natuzzi, drawing inspiration from elements found in the south Italian city of Puglia, which was once Natuzzi's hometown.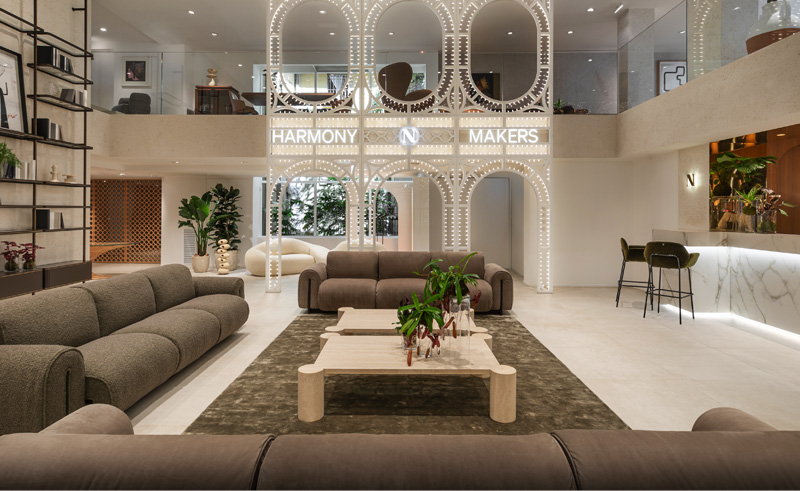 Throughout the store, bespoke furniture from Natuzzi's collections - including the most recent 'Comfortness: A Declaration of Intent' which debuted during Milan Design Week 2023 - are displayed in tasteful settings alongside large arches depicting the natural scenes from the south of Italy.
The heart of Natuzzi's stylish showroom, the mezzanine, draws from the annual 'Patron Saints' celebrations in Puglia, when the city is covered with small light bulbs. Novembre used these unique light systems to complement the arches, and add an alluring brightness to the space.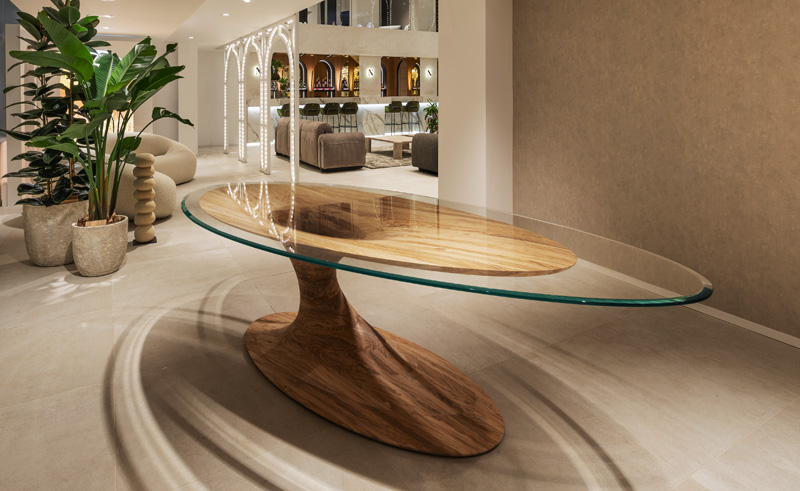 Through his designs, Novembre's visual motifs are rooted in the language of the Mediterranean, one that focuses on textures and natural materials to craft soulful aesthetics.