Epic in scope and outlandish in vision, the design of ESCA's Terrania, New Cairo's hottest new eatery, has everyone talking…
Go big or go home. This is the statement Badie Architects is making with their design of Terrenal, ESCA's latest branch in New Cairo. ESCA, Latin for 'food', is the stroke of Mediterranean eatery brilliance that began in Heliopolis, and quickly became one of Cairo's most popular hotspots for an elegant night out. Striving for the renaissance of Latin art and culture, refined for the Egyptian palette, it became a staple in its district - and with the launch of Terrenal, they're keen on presenting a raw, timeless dining experience that begins the moment you step through the door.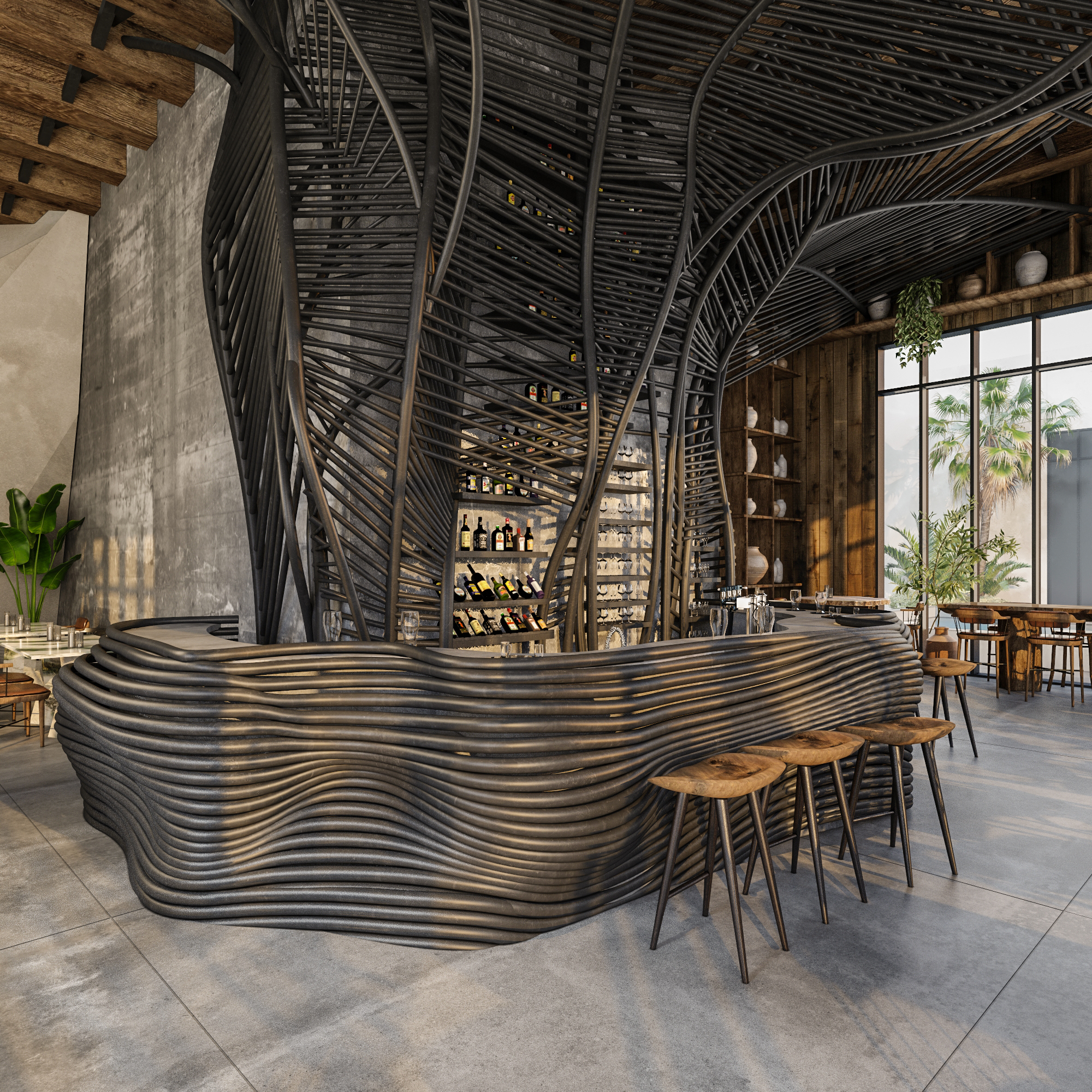 "Fine dining is about more than just gastronomic delights," Mohamed Badie tells #SceneHome. Terrenal's interior design received an honourable mention at this year's Cairo Design Award for its transformative nature. What was once a warehouse is now an outlandish space that honours its industrial past while telling a contemporary story. Here, salmon tartare, steak bao buns and chateaubriands are served on wood and terracotta, in a smooth ambience facilitated by the earthy materials and textures of the interior.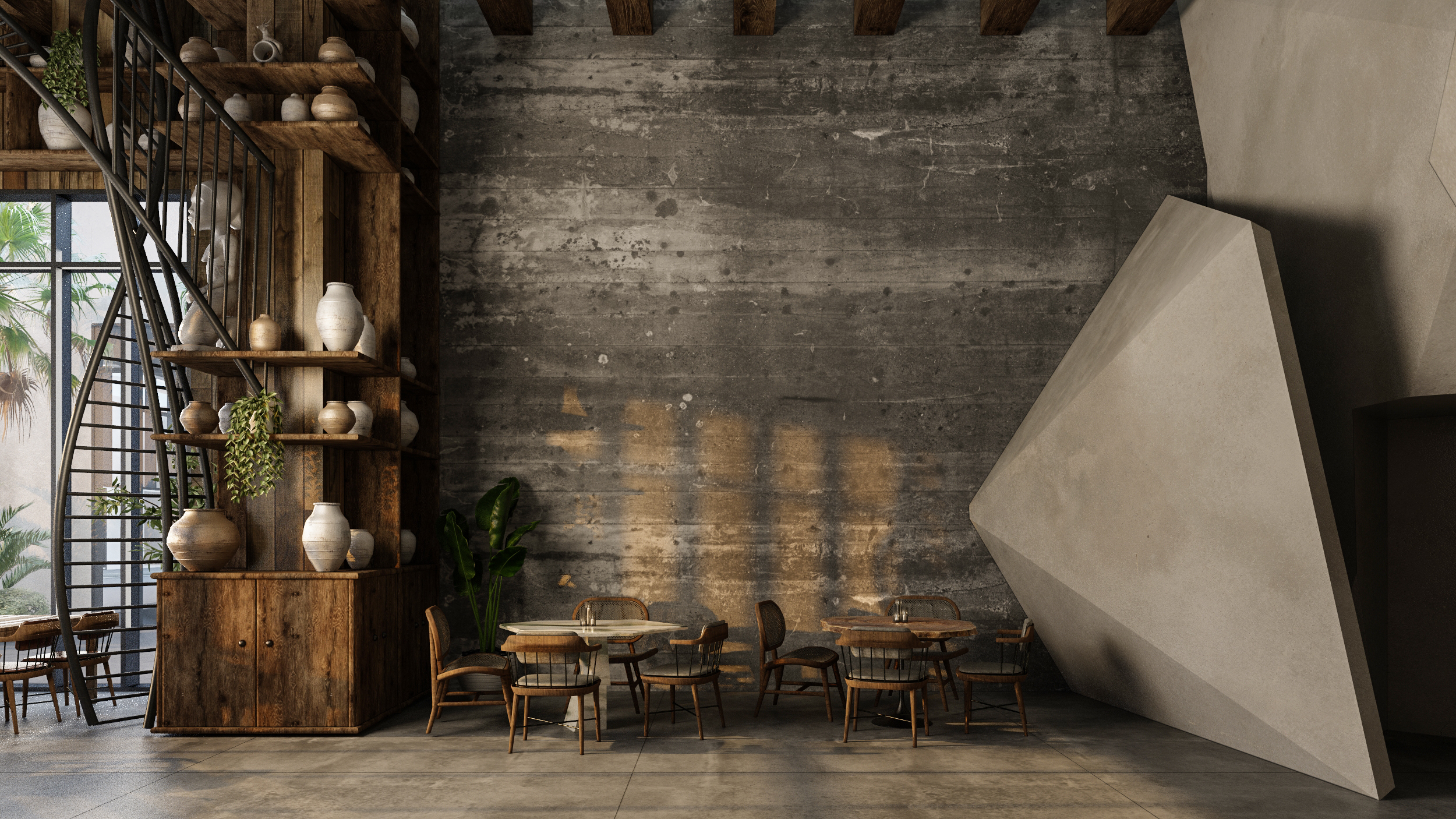 Ordinarily, the highlight of dining venues are the bars. But there is nothing ordinary about this one. Fashioned out of metal bars, a sporadic form sprouts out from the bar and expands up to the walls, proliferating the space with visuals that are as organic as they are mathematical, as informal as they are sophisticated. "It is a mimicry of nature's undulating flows and untraceable lines," Badie says. "This DNA-inspired bold structure prospers from its complexity. We wanted to create a space that has an impact on people's experiences and possibly shifts the way we look at luxury dining."
No corner has been spared in pursuit of intrigue. Badie even deconstructed the bathrooms; instead of looking like regular washrooms, they have been shaped in abstract geometry that blends with the dynamism of the metal work, yet stands as a contrast to it with its curves.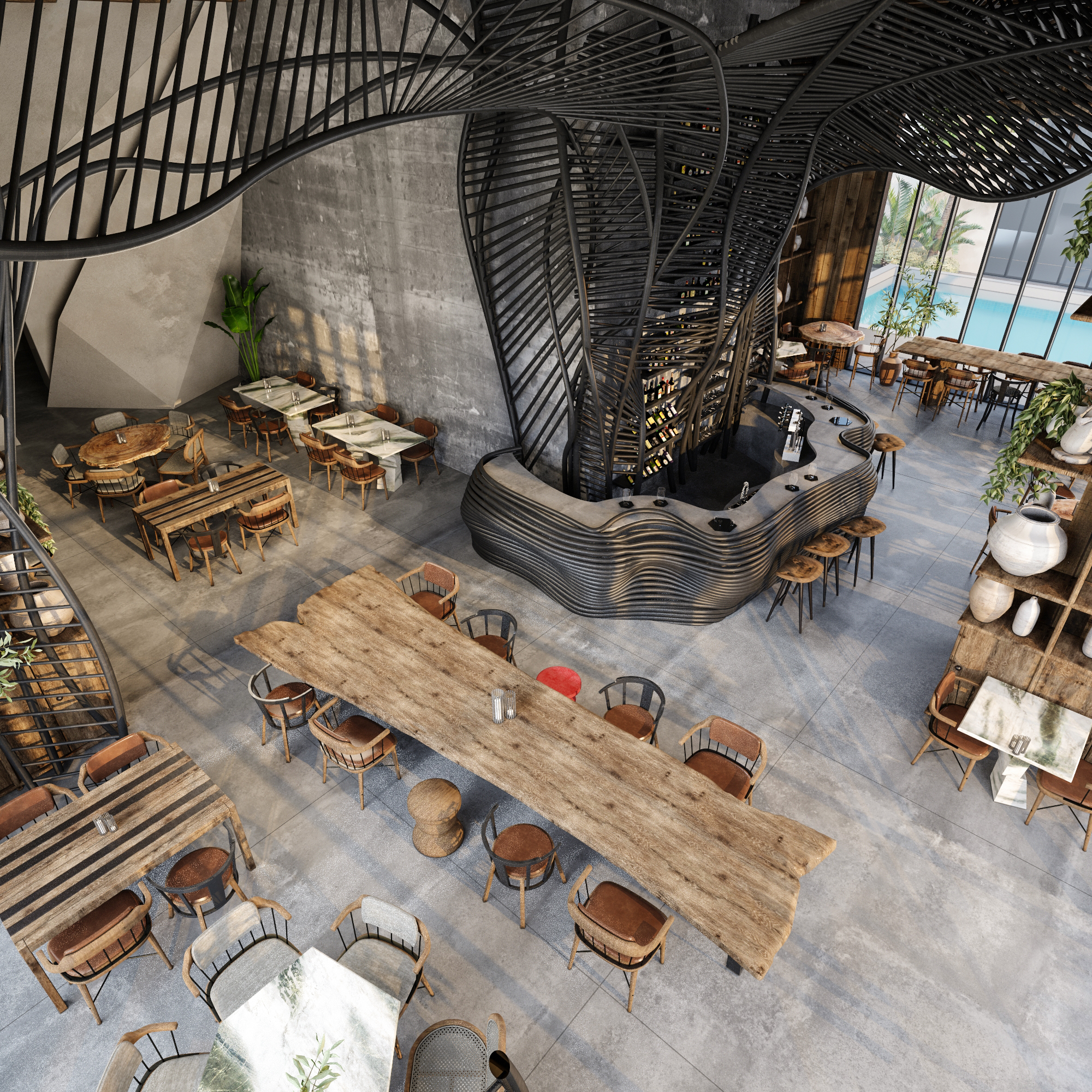 "With digital technologies and advanced fabrication methods, there is more room than ever for experimentation," Badie adds. "Frankly, the possibilities are endless. This is a design journey that can shape human behaviour in the upcoming years." For now, where the order and stillness of a warehouse once stood, beverages will be expertly mixed while smooth tunes and lively conversations fill the Terrenal, validating itself as a space for artists and foodies alike.