The New Administrative Capital might represent Egypt's future, but Mohamed Talaat Architects is making sure it doesn't forget its past.
While New Administrative Capital is a symbol of Egypt's future, one architecture firm is ensuring that it pays tribute to its past. With around 25 different projects in the New Capital under their belts, including Masjid Masr, which will become one of the largest mosques in the world, Mohamed Talaat Architects have their fingerprints all over the city. The firm's latest design comes in the form of the spectacular Pyramids City, a project that's being undertaken with Pyramids Developments.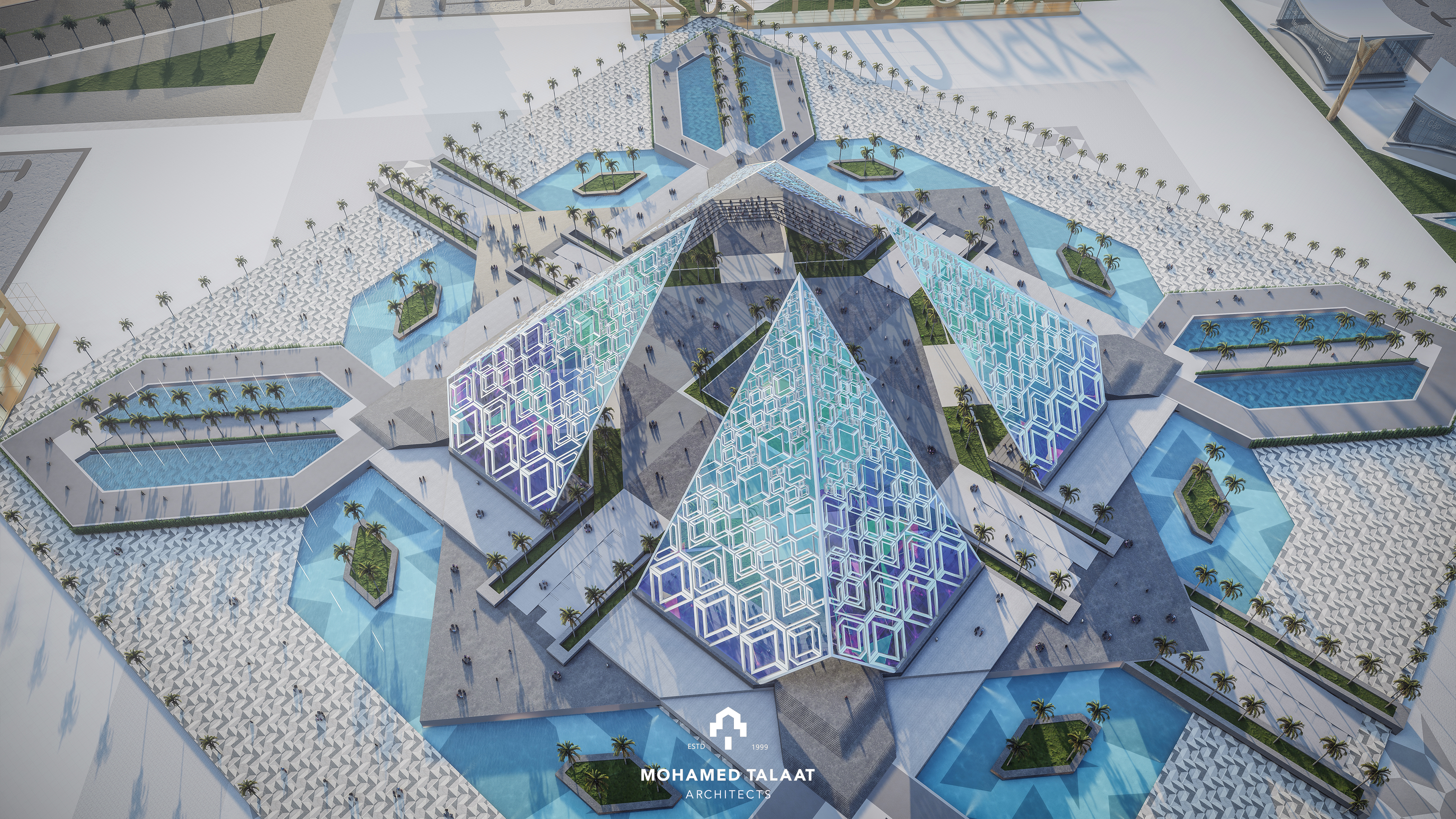 Across 144 acres, Pyramids City has been designed with the explicit intention of bringing the Egyptian identity to the heart of our new capital through a blue pyramid and an infinity building that represents the coming together of past and future.
"This project's identity was derived from our ancient heritage with a design that is oriented towards the future, one that is technologically advanced," Mohamed Talaat tells #SceneHome of a pyramid with dispersed sides that centres the complex. Its turquoise tranches - a color heavily admired by Ancient Egyptians - act as a picturesque plaza for the city, a space for Egyptians to come together. "The intention is that it becomes a touristic destination, both domestically and internationally," he adds.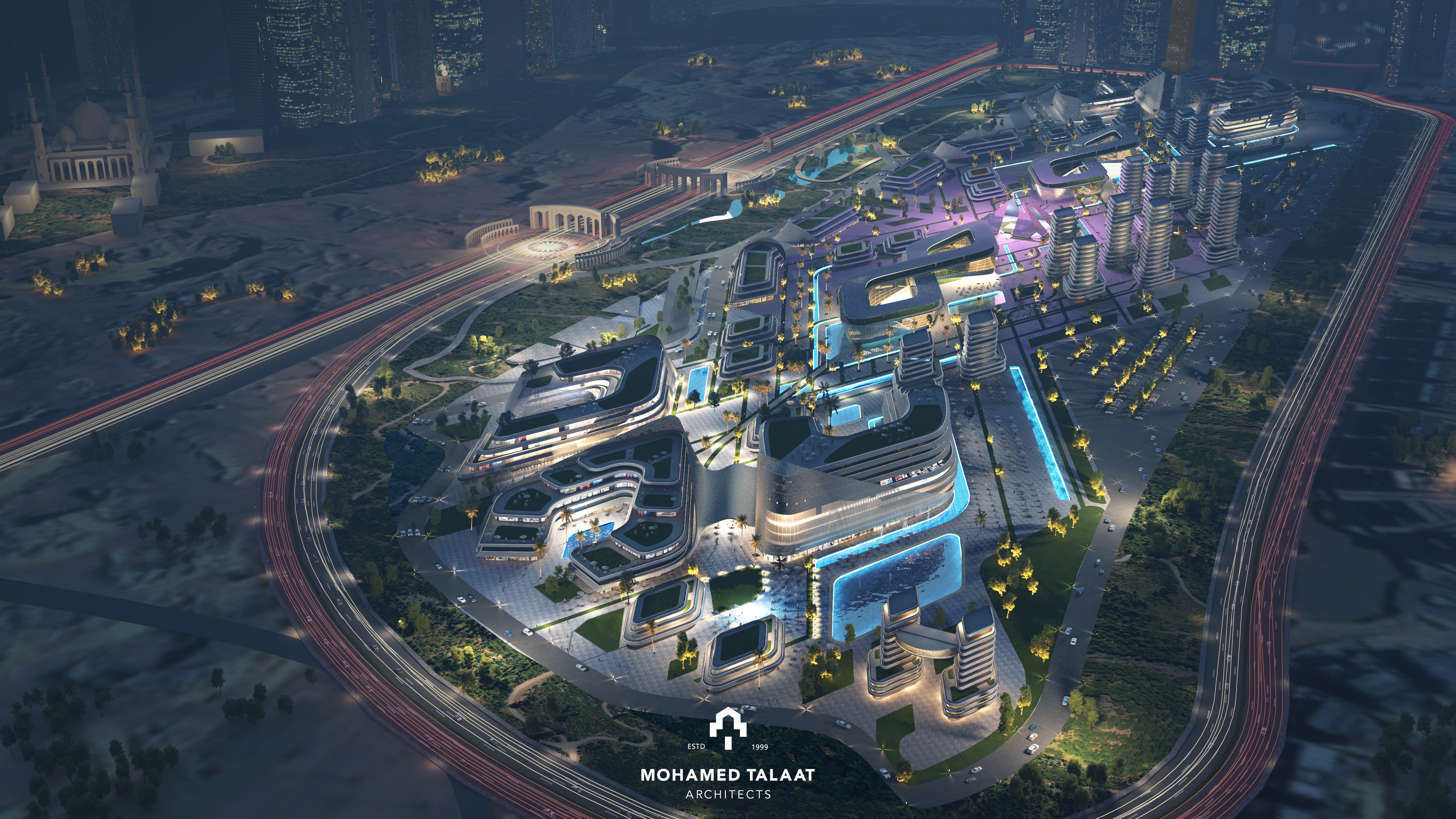 From its symbolic shapes to its design philosophy, this city builds a narrative that imagines Ancient Egyptians, alive today, to unleash their unparalleled creativity using modern technology. Once you're done taking selfies at the public plaza, its openings will lead to the rest of the complex, where you meet a building that bridges our past and present to a white, bright future. "Graviton is morphed as an infinity symbol that conveys the purpose of this city, to link the glory of our ancient times and what we can achieve if we orient our design ambitions after them." The infinity building has a business podium and restaurant strips for visitors to enjoy their futuristic days while admiring the aspirational architecture.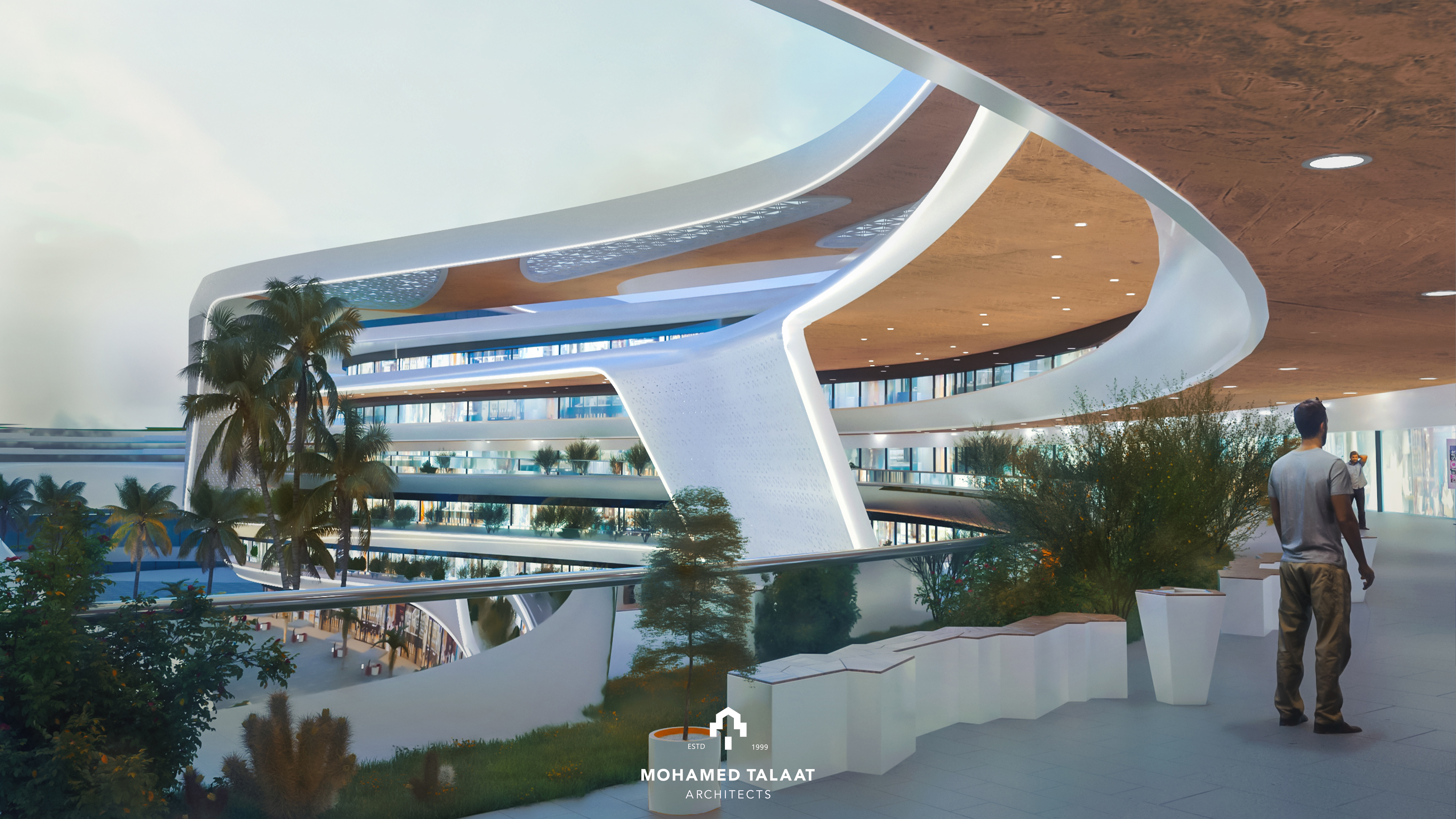 From here, you get to what flanks the city on both sides. Three buildings that reflect on the Great Pyramids of Giza, in homage to our existing splendor. They include cafes, stores, and administrative spaces that are surrounded by cutting-edge design.
The timeline for the completion of Pyramids City has not been disclosed, but even so, it already stands to be one of the most spectacular features of the New Capital, an ambitious architectural summation of what it represents.