Here's how a single giant shell was placed on a church's ground 75 years ago.
Eight years prior to designing the iconic Cairo Tower, Egyptian architect Naoum Shebib - considered to be one of the pioneers of Modernist architecture in the country - designed and built the Saint Thérèse's Church for the Maronite Christian community in Port Said. Today, it still stands as one of the coastal city's architectural landmarks.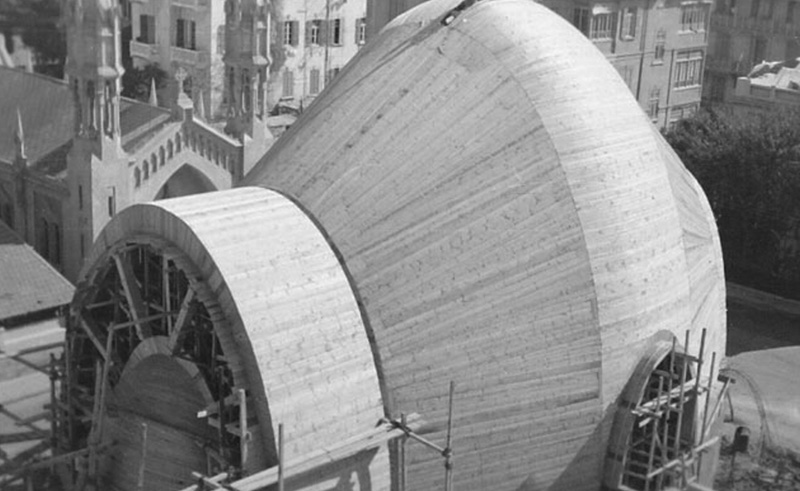 Saint Thérèse's Church was made of a single vault that sat on the ground and made up both of its walls and roof. Shebib created an authentic piece of architecture that has both sides equally mirrored. In other words, it caters to those with an eye for symmetry… or creators looking for locations that work with the 'accidentally filmed by Wes Anderson' reel trend.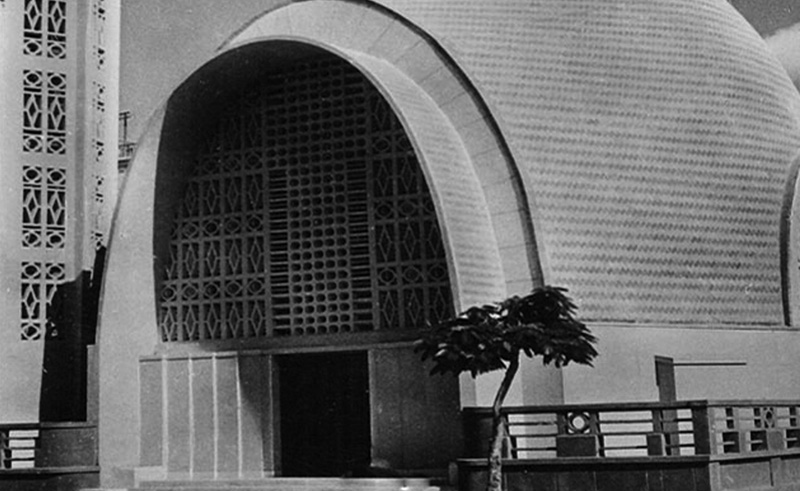 While Shebib's lattice work in Gezira Island evoked ancient Egyptian architecture, Saint Thérèse's main facade features a wide opening covered by an arcade, which is adorned with geometric decorations. Offering contrast to the building's roundness, a straight bell tower with the same geometric patterns is topped by a delicate cross.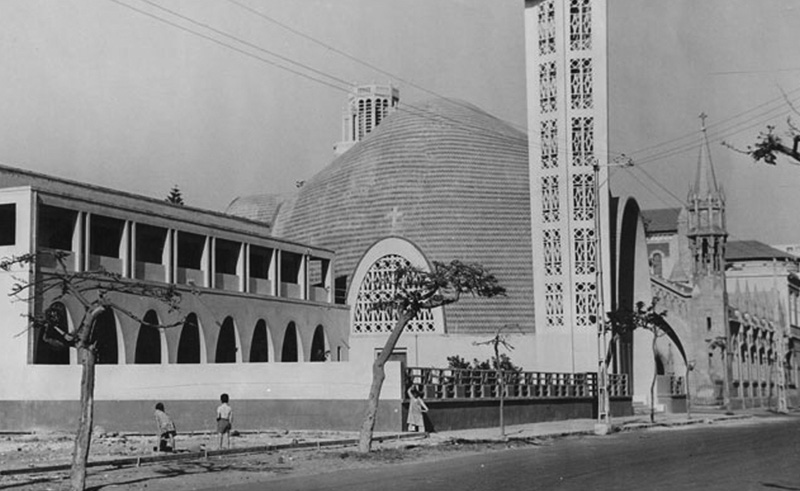 Shebib relied on wooden shutters and scaffoldings to arrive at his desired curve, which he designed and calculated to ensure that the unorthodox structure had integrity. Once the vault was completed on the ground, images of the building's construction show works sitting at the very top to install the last wooden planks in 1948.