Inspired by one of the most enduring Ancient Egyptian symbols, this architect proposed a conceptual design of a skyscraper in the New Administrative Capital.
Now it's 2050-something and the New Administrative Capital's skyline is supposedly marked with some of the tallest buildings in the world. Well, without delving too deep into whether skyscrapers are a good idea or not, it's necessary to appreciate ones that have an inspired design. Like the Lotus Tower, a conceptual tower designed by architect and visual artist Ahmed Darwish. Standing at a height of 217m, the tower is inspired by one of the most enduring symbols of Ancient Egypt: the Egyptian lotus.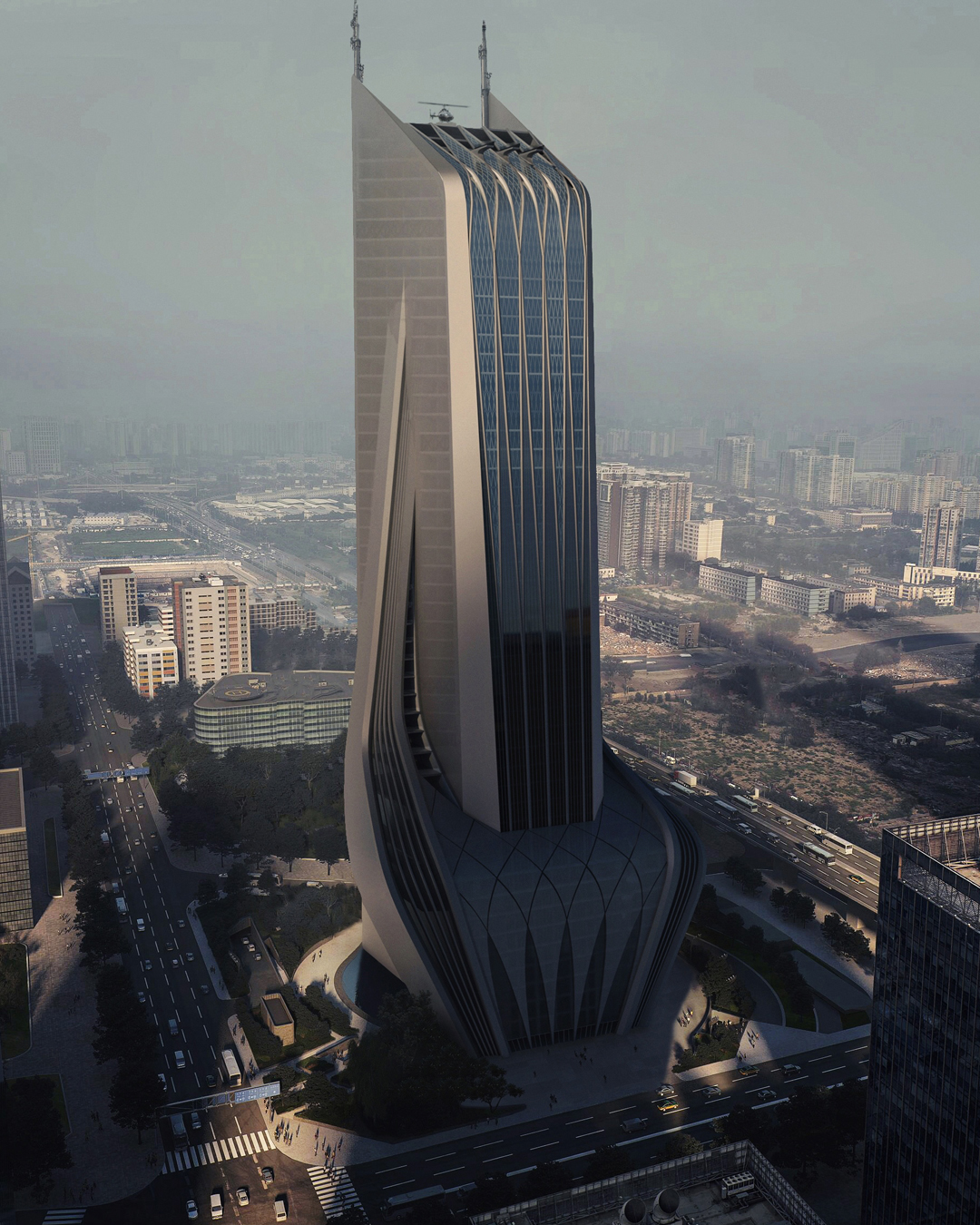 Meant to host commercial, entertainment and hospitality functions, the Lotus Tower features semi-transparent glass tinted to match the Glass Fiber Reinforced Concrete cladding it rocks on its façade. At its very top, the glass takes a diamond shape with a substructure underneath it to hold it together, along with observation platforms and a helicopter landing pad because, well, skyscraper. As for the Lotus itself, it takes form at the entrance, supported by bracing systems that make its conceptual design look realistic and with digestible proportions.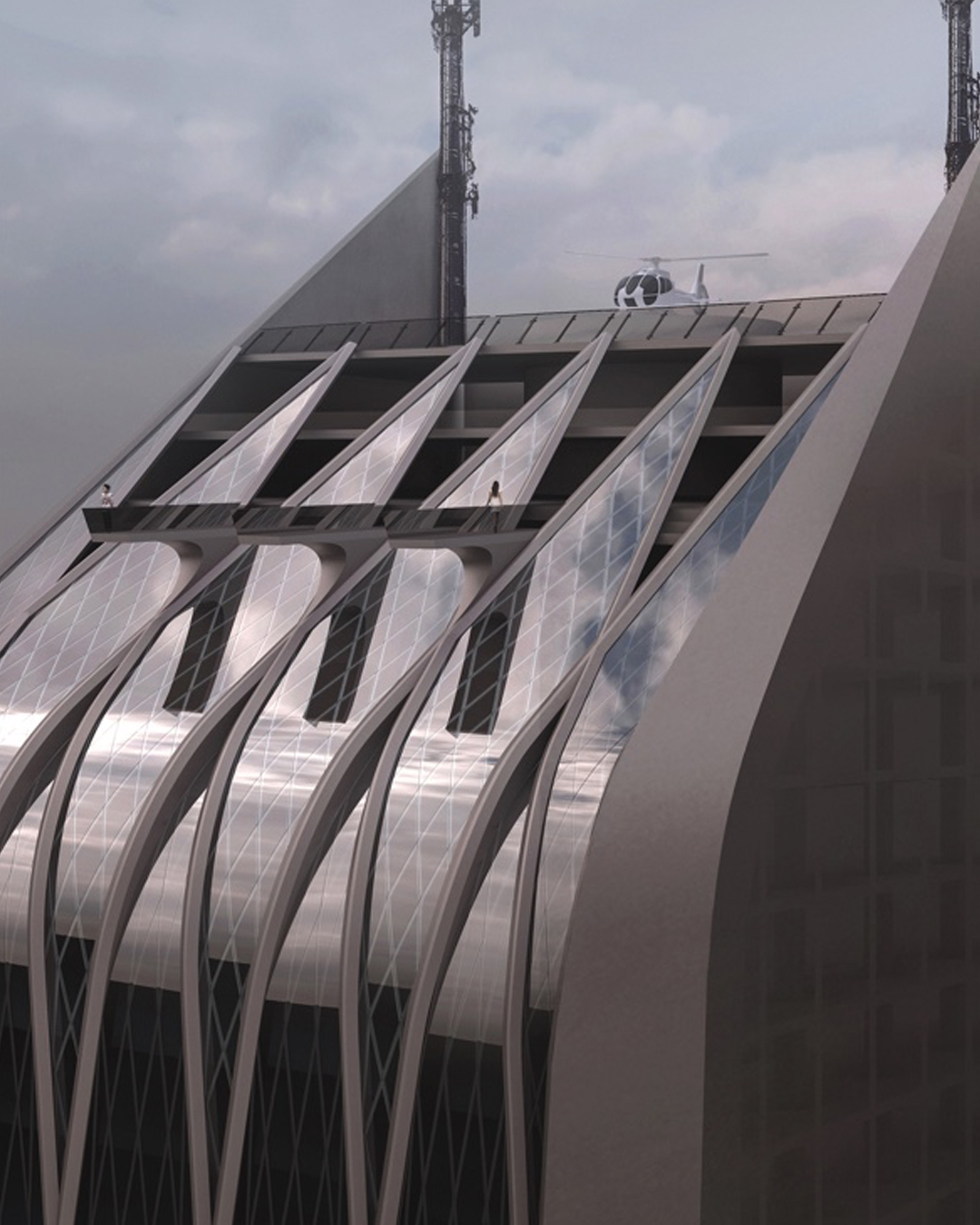 There's plenty of structural work going on beyond the facades of this conceptual tower, from criss-cross truss frames to a steel grid holding the side louvers in place and with a neat curvature. Which begs the question, when will creative conceptual designs stop being conceptual - when will this lotus seed have its chance to grow?