The experimental design recently won the Carbon, Climate & Energy award at the World Architecture Festival 2023.
Imagine if all buildings in every city around the world actively contributed to the creation of a pleasant and healthy environment. That's what the designers at Cairo and Dubai-based Design & More International did with Cairo Probiotic Tower, transforming an informal building into a tower that absorbs CO2, creates biofuel and distributes water to its neighbourhood.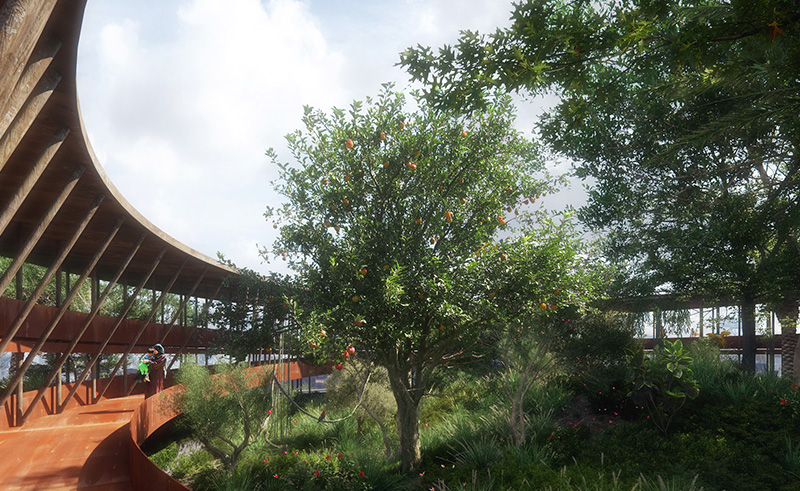 "We're repurposing the infrastructure of the past to undo previous mistakes and create a carbon-negative building," Islam El Mashtooly, Founder of Design & More tells SceneHome. Along with designers Hossam Elyamani, Steven Velegrinis and Abdallah El Mnyawy, El Mashtooly created a design that won the Carbon, Climate & Energy award at the World Architecture Festival 2023.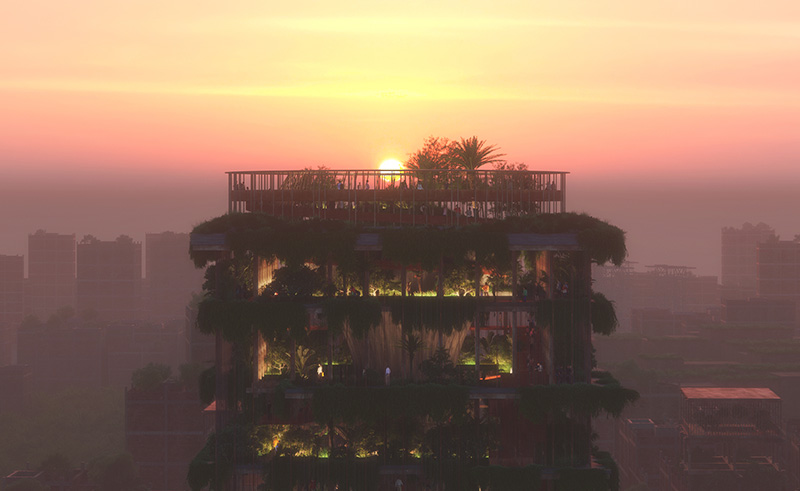 Viewing buildings as probiotic organisms capable of doing more good than harm, the design asks the question of how we would heal urban landscapes. "Urbanism is often seen as a blight upon Earth, a bacterial growth consuming the natural potential of the world. But what if we change that? What if we could think of a new class of buildings that heal our urban landscapes?" El Mashtooly says. "The answer is to simply not build. The greenest buildings we can ever inhabit are the ones that already exist, and there are millions of them."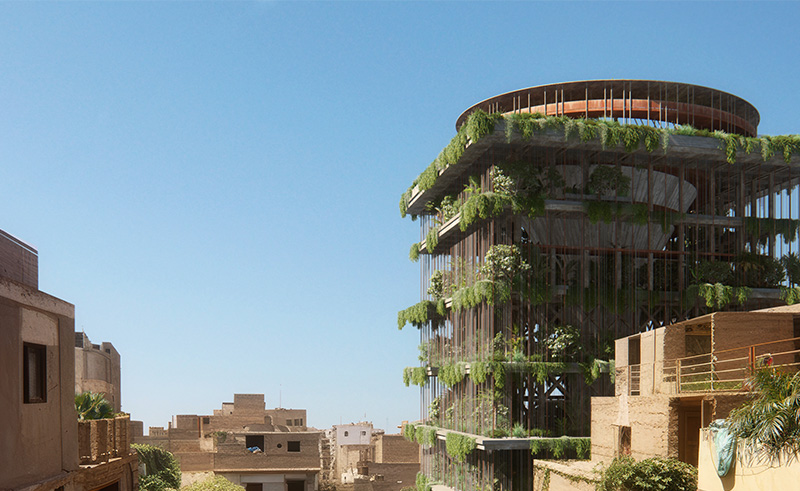 The design team selected a building type that has become common in Egyptian cities, looking at its potential rather than its removal. Water towers have been in effect for a while now, pressurising water and delivering it to the surroundings. Design & More looked to upgrade their function. "We can repurpose such infrastructure to positively address climate change as an adaptive system for cities," El Mashtooly explains.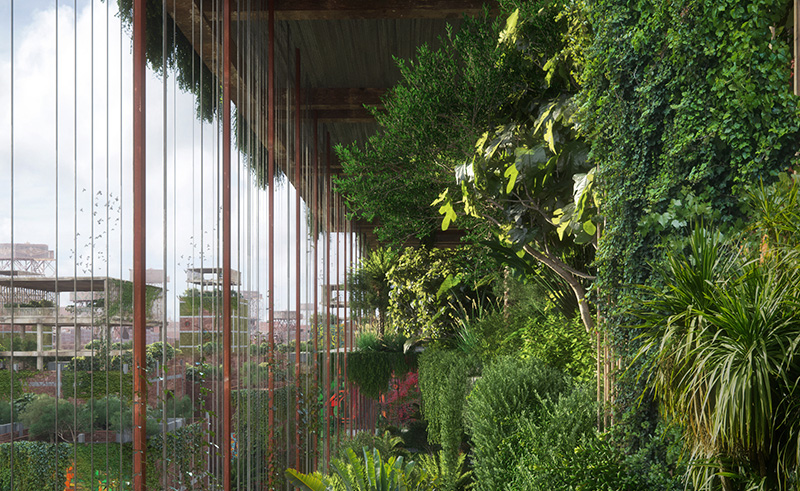 The concept is to repurpose the building into something of a probiotic urban machine. "At its core, the design has a large algae bioreactor tank that consumes CO2 from the neighbourhood and forms a feedstock for carbon-neutral biofuel for inhabitants."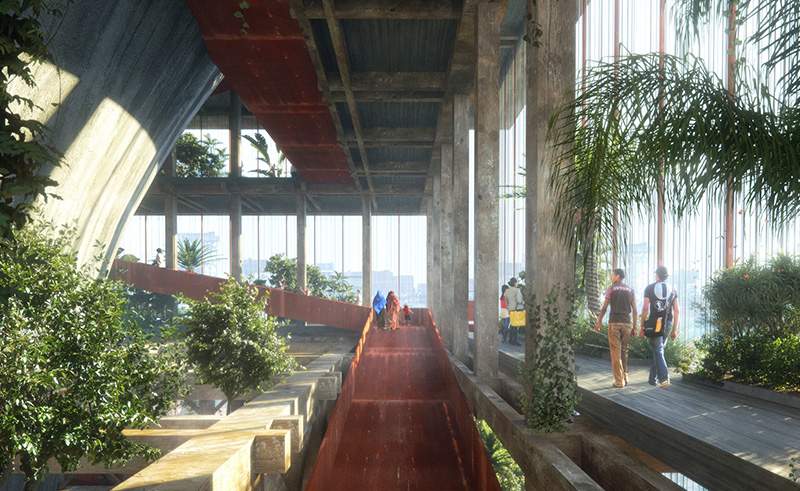 Algae panels mounted to the south facade absorb CO2 from the atmosphere while an on-site bamboo plantation and a bamboo cross-laminated timber production facility grow modular components and provide supportive scaffolding around the tower. It also hosts reed beds that treat wastewater and sequester further carbon in its biomass. "That biomass is then harvested as further building materials and biomass that can be processed as biodiesel," El Mashtooly says. "The algae biomass and reed biomass are processed in a biodiesel laboratory on site and the energy is combined with harvested energy from photovoltaic panels on the building."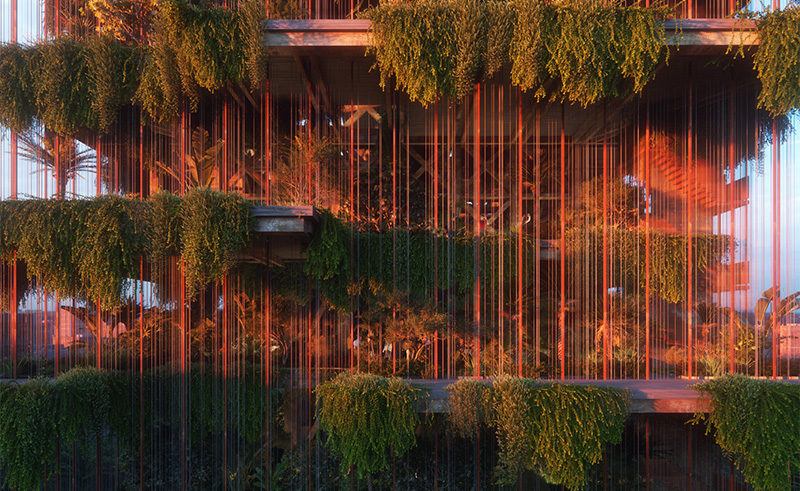 With its wealth of state-of-the-art climate thinking and practices, Design & More managed to create a space that offers a range of uses for its neighbourhood, presenting a solution to dealing with the wicked nature of climate change in urban environments. Even if it would only leave a dent, Cairo Probiotic Tower would surely offer a response to the issues we face today.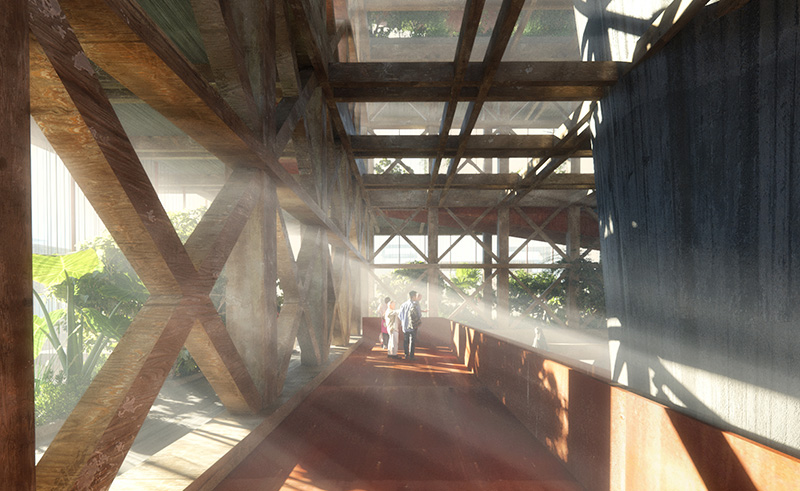 Art Direction credit: Karim Mousa El Ramly