Nour El Refai, the award-winning architectural photographer, sits down with SceneHome to discuss his personal journey documenting the design boom across the Middle East.
Nour El Refai is the award-winning architectural photographer documenting the design boom in Egypt and the Middle East, with published images featured in iconic architectural publications such as Architectural Digest, ArchDaily and Interior Design, as well as media platforms like the Huffington Post, Financial Times and Vice. The way El Refai balances the essence of a design with his artistic perspective has made him one of, if not the, most sought after photographers in the industry. So SceneHome reached out to El Refai to take a look at the man behind the lens, and revisit a journey that began shortly after he studied architecture at Cairo University in 2005.
"After graduating, I began teaching architectural photography," El Refai tells SceneHome. "I would take students on field trips to Downtown Cairo and Islamic Cairo, where we would sketch and take photographs." While he was wandering through Downtown Cairo, El Refai noticed a man riding a bicycle while carrying a mirror that reflected the blue sky. Luckily, the random man stopped for traffic and the photographer wasn't going to miss the opportunity. "Sunlight was directed at the buildings behind us," El Refai recalls. "I captured a moment when the mirror reflected one of those buildings."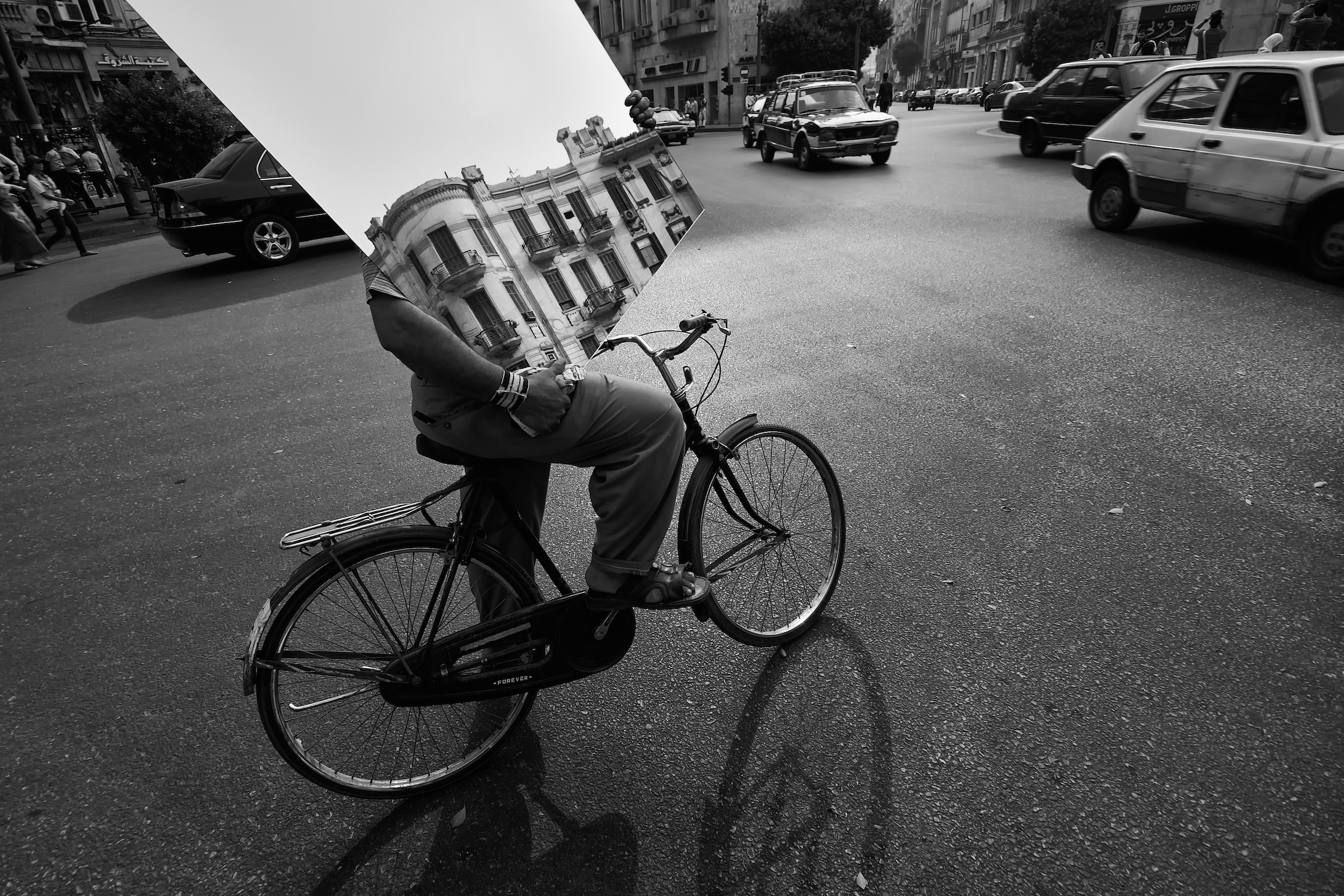 It was this reflection - or rather, El Refai's photograph thereof - that earned El Refai an award at Barcelona's Crossing Viewpoints exhibition and got featured in National Geographic. "That reflection displayed the city's architectural heritage, people and feel."
Although he was self-taught, El Refai's persistence allowed him to make his presence known among his fellow architectural designers. A persistence perhaps best illustrated by another one of ventures into Cairo, this time to El Moez Street, known for its Islamic heritage sites. "I had regularly taken images of the historic Al Hakim Mosque, but this time the weather took an extreme turn. Instead of leaving I persisted and stayed in the cold, soaked in rain."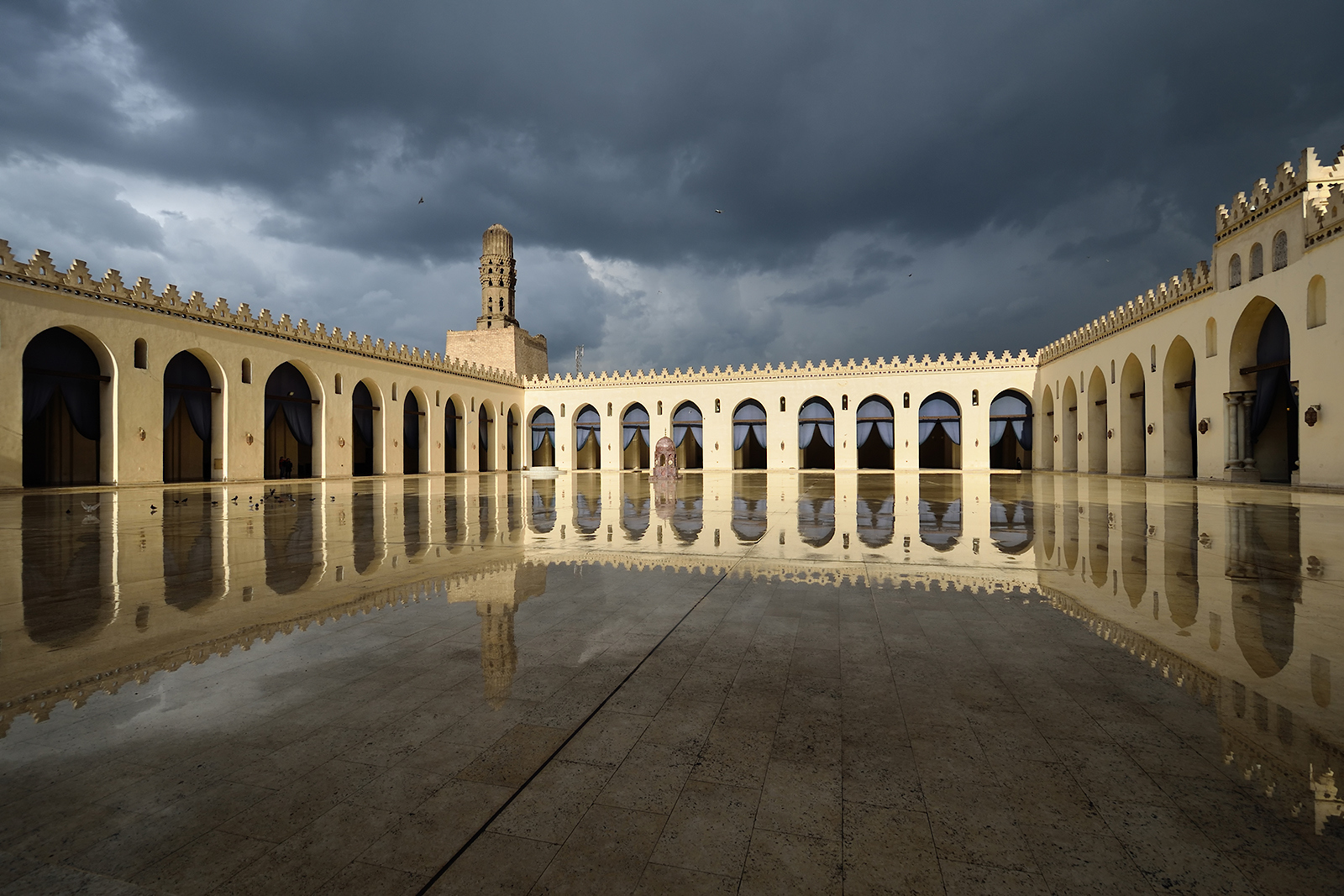 The overcast weather added a dramatic backdrop, and the wet surface created reflections that he had not anticipated before he set up camp. "It's important to persevere through the toughest conditions and even make it work for the image."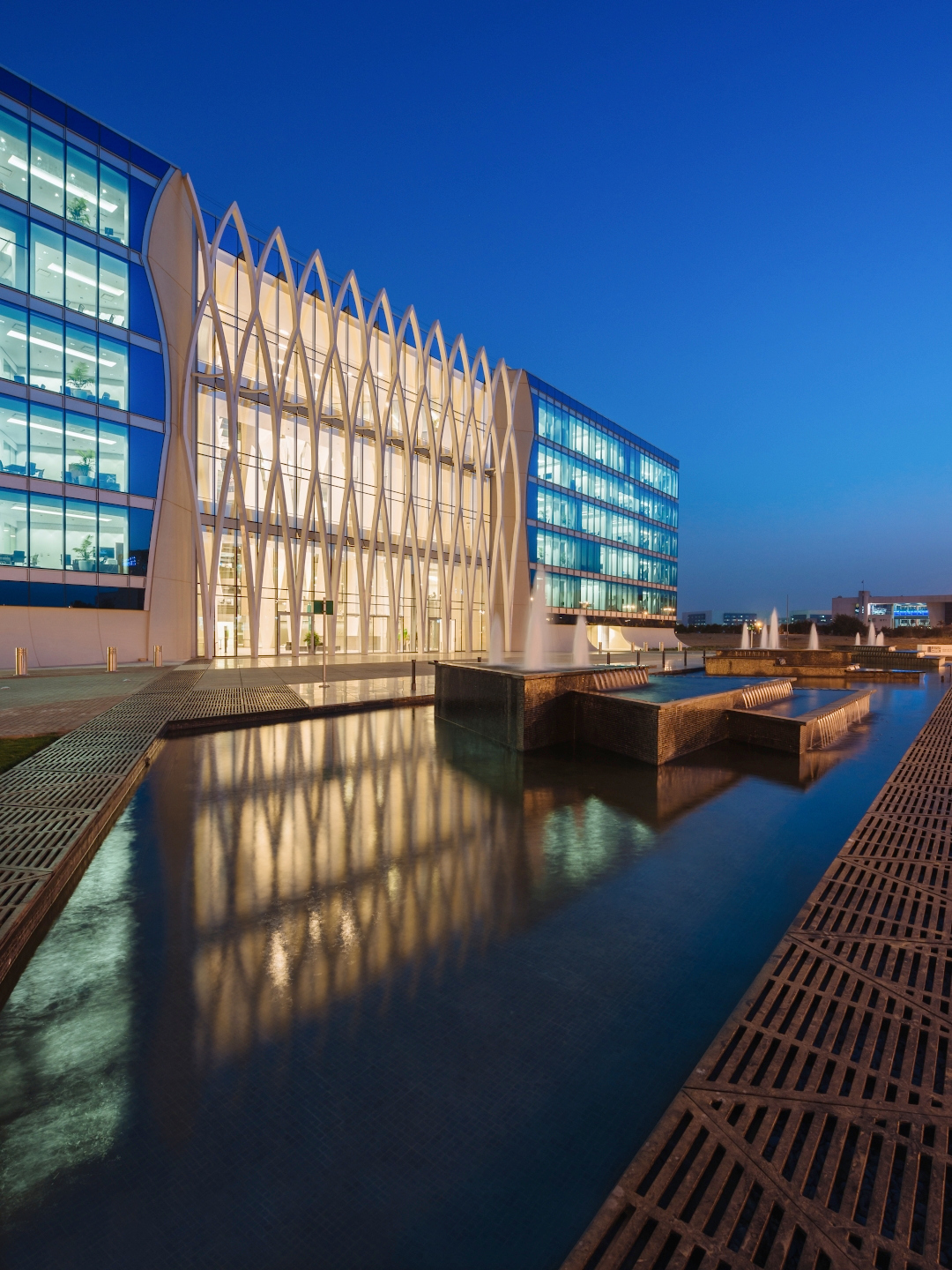 As his reputation grew, so did the number of opportunities that became available to him. During a shoot of Perkins & Will's design of DAR's offices at Smart Village, located west of Cairo, El Refai planned a shot of the façade and requested that the building's lights be left on. "I felt privileged when I received a call from DAR's headquarters in Lebanon to photograph the work of the renowned architecture firm," he says. "Several calls were made between Cairo and Beirut to coordinate the automated lighting system with the timing of this shot."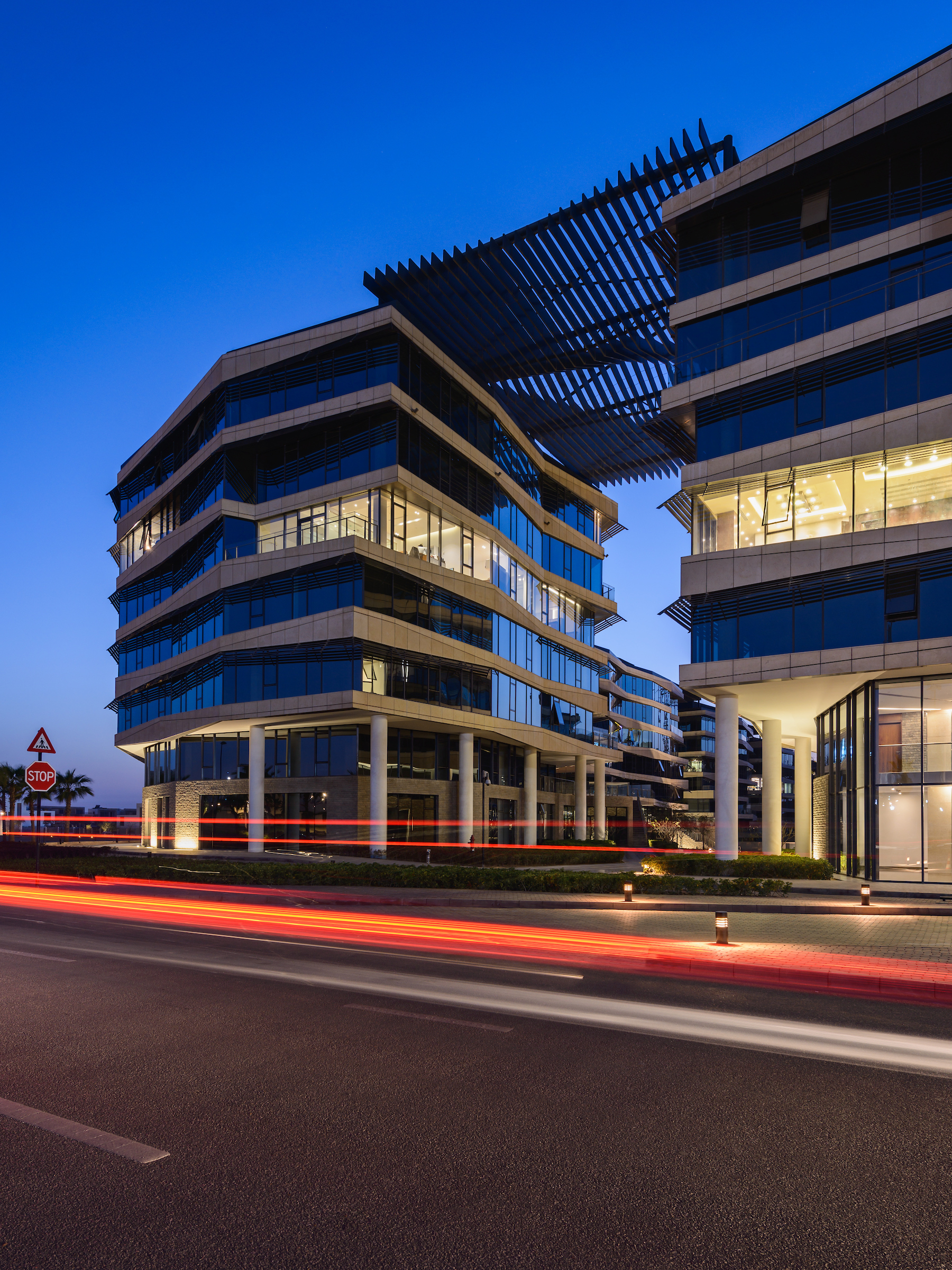 As a fan of London-based architecture firm Wilkinson Eyre, El Refai was overjoyed when he had the chance to photograph their design of Sodic's Polygon in Sheikh Zayed. Nevertheless it had been a test of his endurance - what allowed him to get this far in the first place. "I had to remain patient for a year and a half to get a twilight shot that has a 10 minute window to capture," he explains. "The lighting was sporadic to match the non-uniformity in design and a light painting effect of cars driving by, creating a contrast between the orange headlights and twilight blue."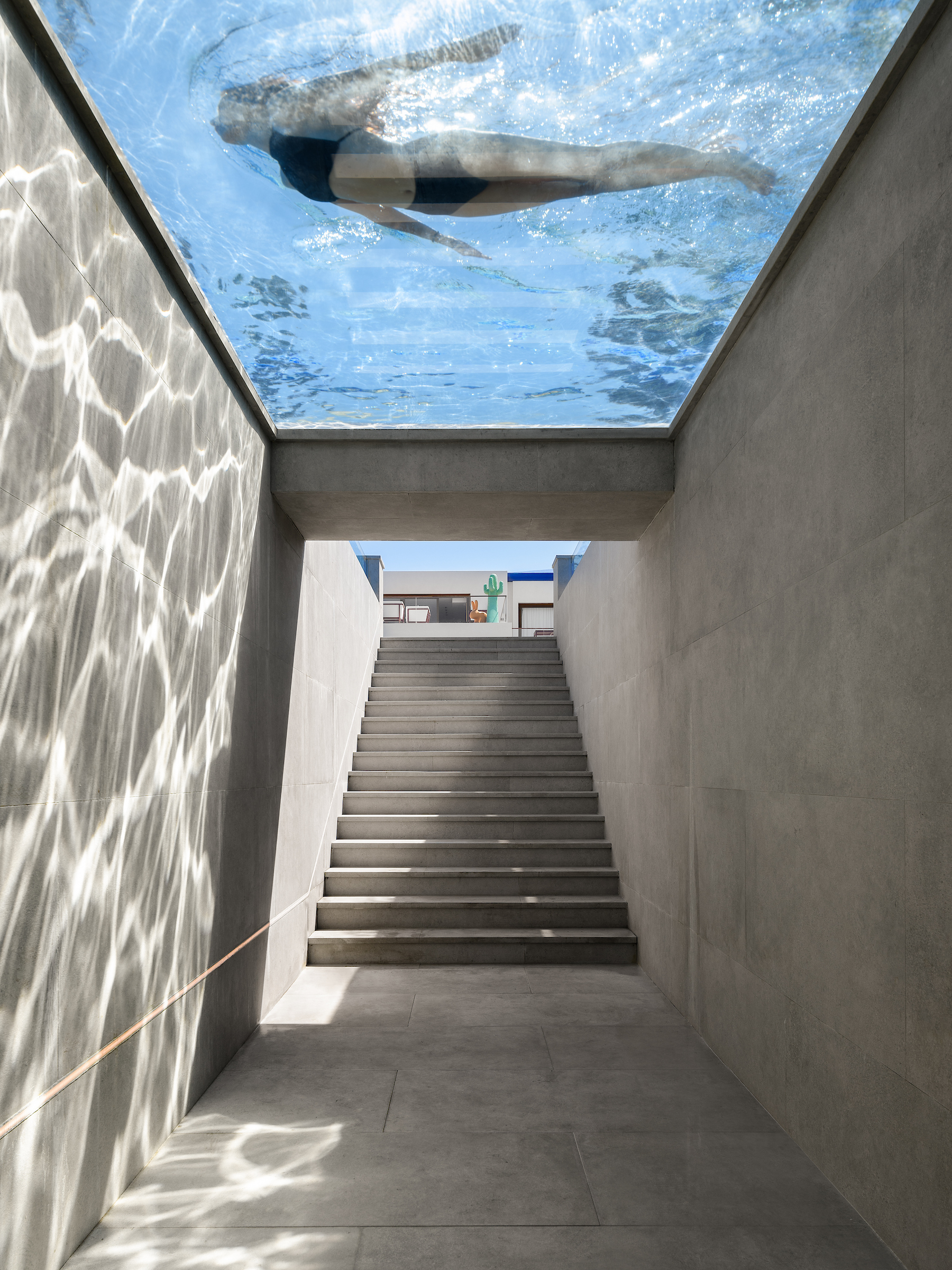 El Refai constantly adapts his process towards engaging with designers. "Architectural photography is a service through which a designer's vision is delivered," El Refai says. "As photographers, we need to understand the design's mood and find its angles," he adds. To accomplish this, one has to get oriented to the design." El Refai demonstrated this through his image of Hany Saad's overhanging swimming pool at a private residence in Hacienda.
"I toured the design a couple of times to map out the image throughout the day and captured the water's refraction caused by sunlight, off the wall. It helps to visualize and imagine an image before taking it."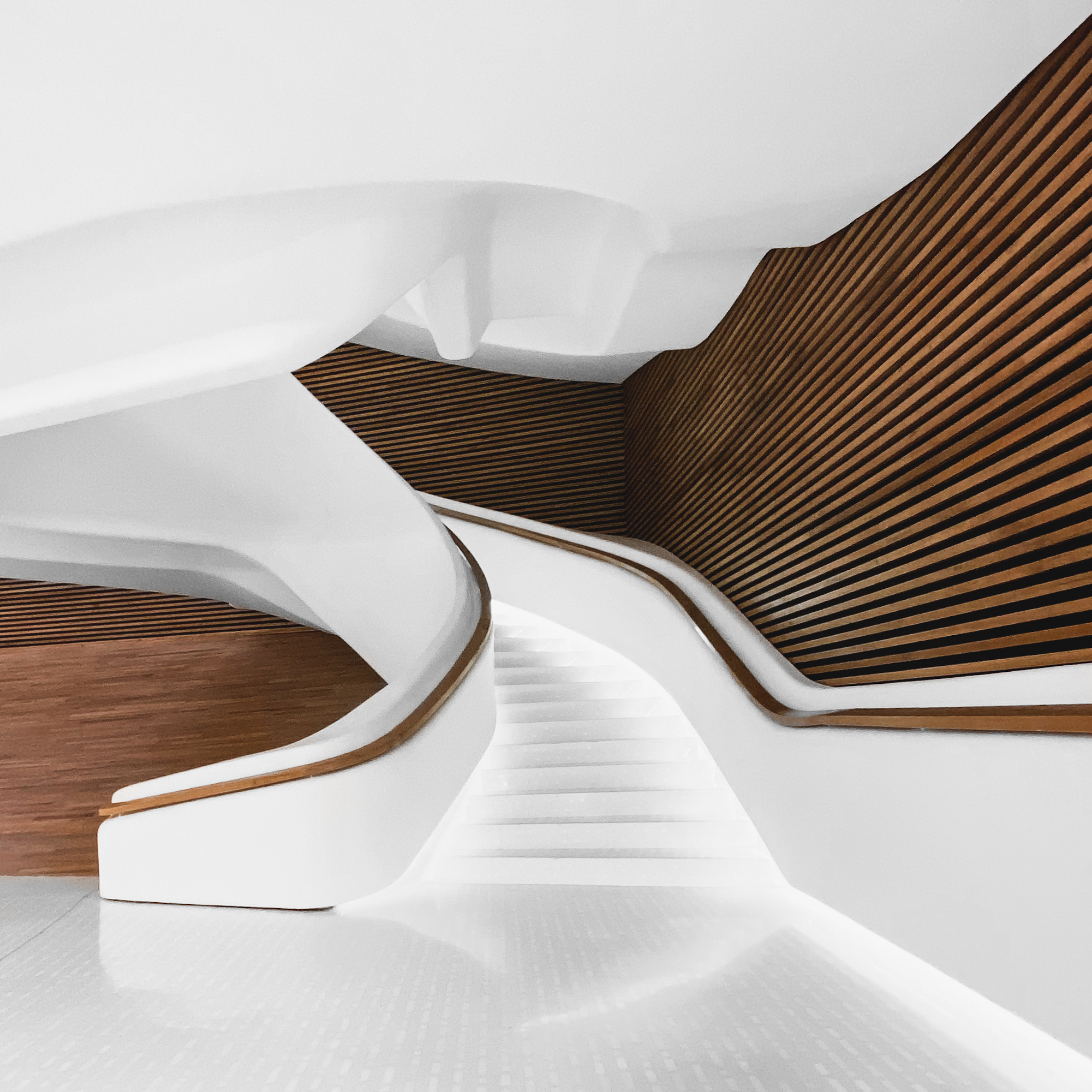 Going from the Mediterranean waters to the Arabian peninsula, namely the Kingdom of Bahrain, El Refai experienced a major moment in his journey. H.E Shaikha Mai Al Khalifa, President of the Bahrain Authority for Culture and Antiquities, had been documenting the island nation's cultural heritage and requested the Egyptian photographer's services.
"I visited the National Theatre of Bahrain while on a break without my gear," El Refai recalls. "Its contemporary architecture was captivating, so I took images using my iPhone." He increased the contrast between the white colour tone and wood to brightly showcase the curvatures of this scene. It was an example of a philosophy El Refai always held. As someone who was self-taught from the start, El Refai strives to encourage photographers to begin with any equipment they may have, and not get caught up in the presumed prerequisites of professional photography. "You have to start somewhere and upgrade with time," he says. "I understand that there are limitations but there is a lot that can be done to an image in post, to elevate its visuals."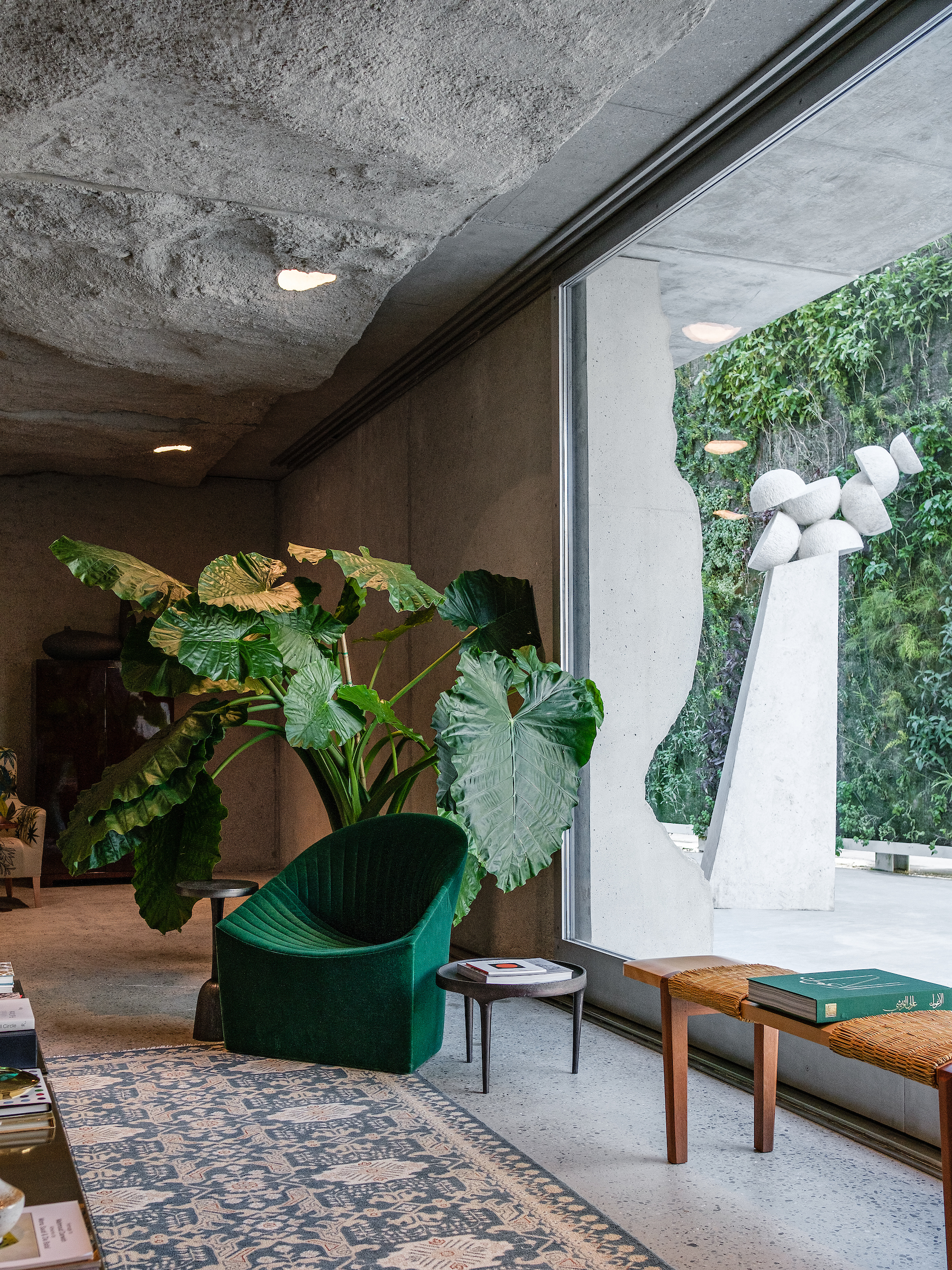 Located at Shaikh Ebrahim Cultural Center in Muharraq, El Refai showcases his approach to colours, textures, and details through two photographs of interiors designed by award-winning Ammar Basheir Creative Studio. The Green Corner building's façade featured rough textures that linger indoors.
"The designer used rich greens," El Refai explains. "I had to emphasize the textures and decrease the saturation to ensure that the colours don't collide with the former."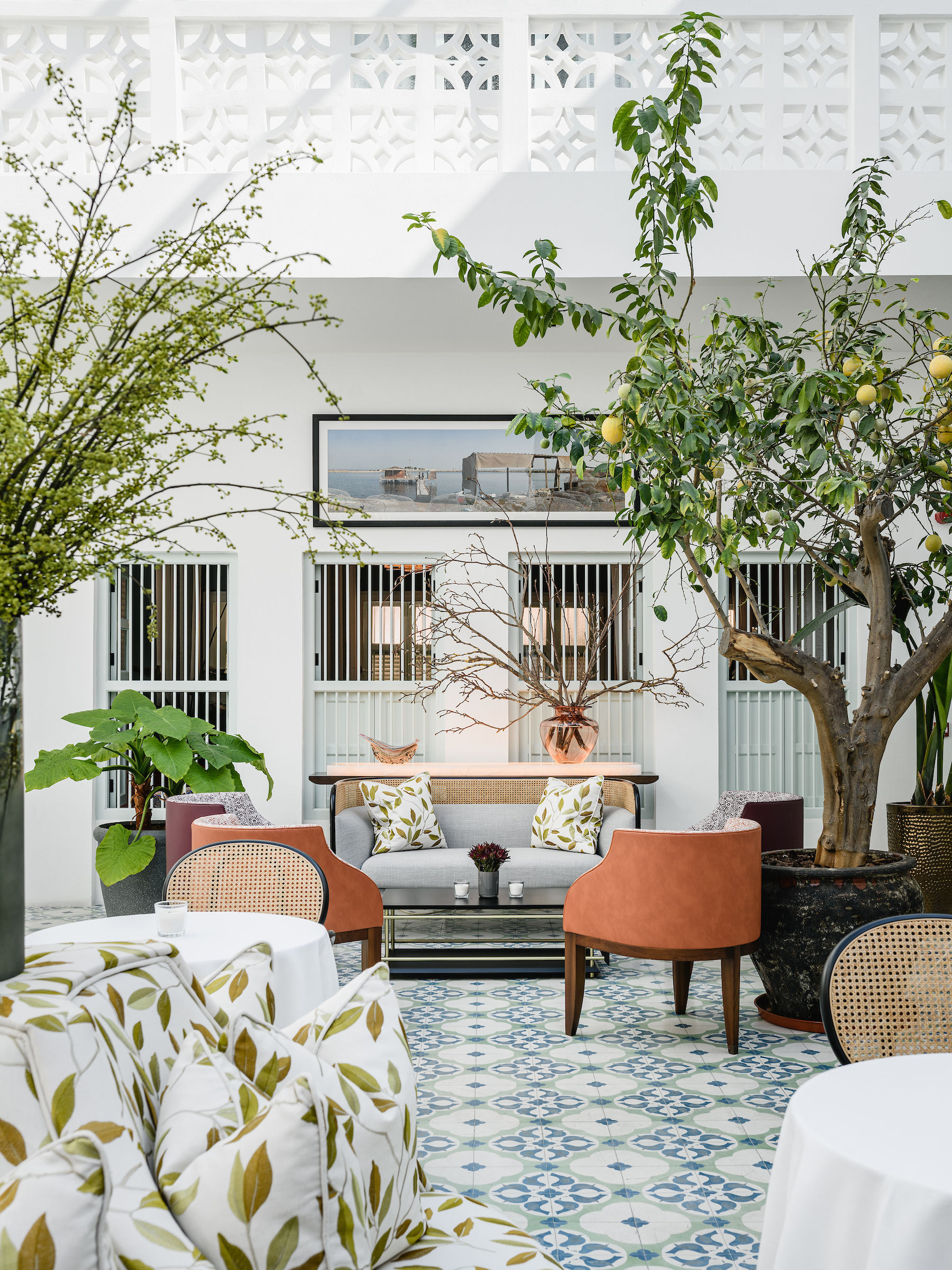 At Nuzul Al Salam heritage hotel, meanwhile, El Refai chose a shot that encapsulated the design's mood best. "Here, from the flooring to the white patterned lattice, I was taken by the sheer amount of details in what is a delicately toned space."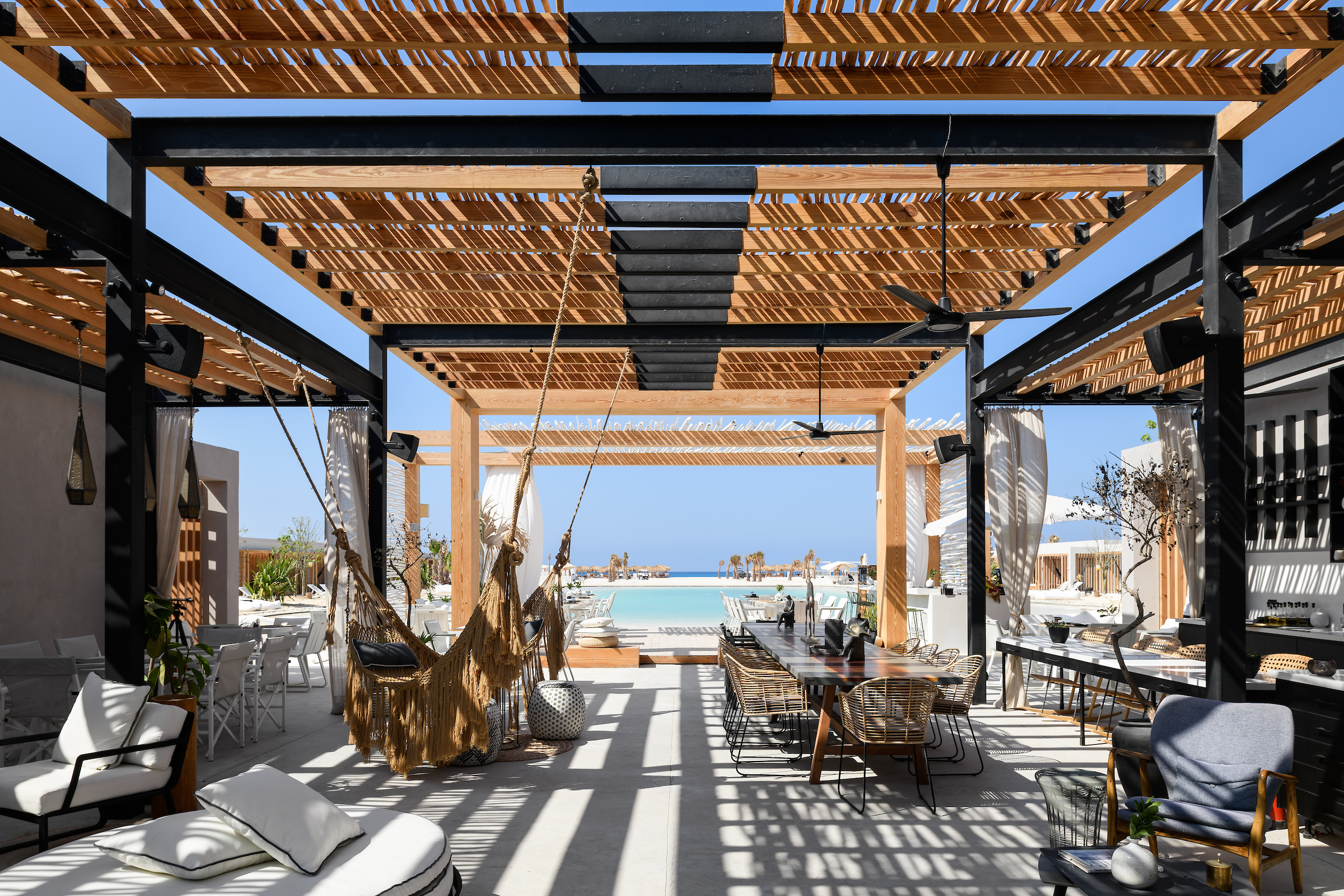 The summer of 2021 has been immense for the photographer. Every design-related profession is experiencing the effects of the competitive culture brewing amongst Egypt's architects and designers. The demand for services that supplement designs is at an all time high and El Refai has been keeping up through his militant work ethic and thorough methodologies. As El Refai says, "Egypt, and the region as a whole, is emerging strongly in architecture and interior design. People are starting to talk about design as a common topic."