With symbolism from as far as India and near as ancient Egypt, this lighting and home accessories collection is multicultural.
Pulling together inspirations from a plethora of cultures, Egyptian lighting and home accessories brand SAM Product Design released their 2023 collection, presenting us with a dynamic amalgamation of their previous four collections. Ancient Egyptian, African, Asian and Indian aesthetic elements were abstracted with flair to create the upcoming year's products in 'SAM's World'. The collection features different styles applied on handmade lighting fixtures, as well as a wide range of carpet designs inspired by Asian tradition, accessories made of recycled glass and pendants depicting rain fall.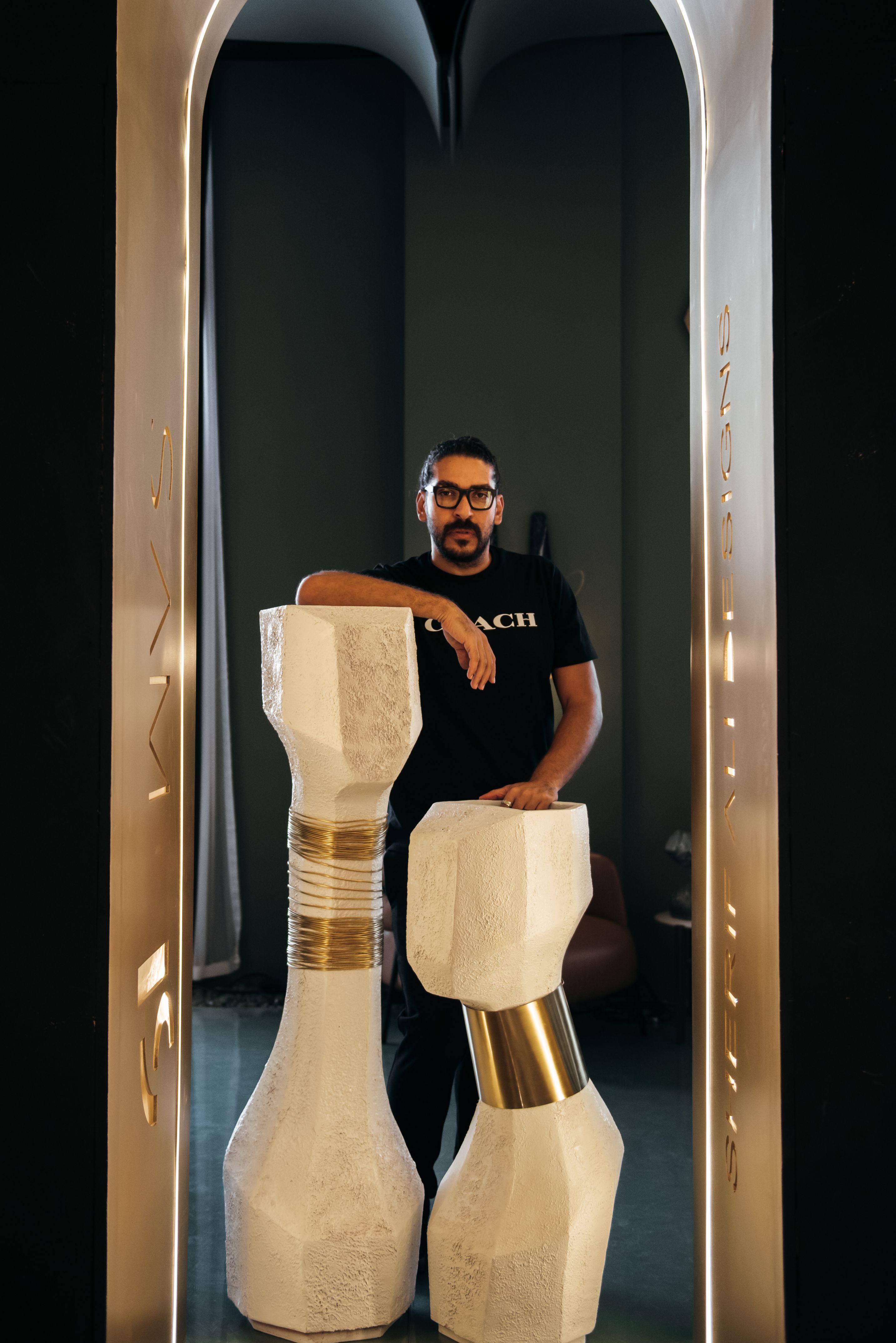 "We were bold in our approach to the design process which resulted in a collection we believe is daring and whimsical," Founder Haitham Abdelghaffar tells #SceneHome. Appliques inspired from ancient Egypt, sculptures shaped after African mountains, and accessories adapted from Indian jewellery demonstrate an international and multifaceted perspective to design. "I'm inspired by everything I go through. Experiences, feelings and places. Every design has a story behind it that triggered its inspiration and made it come to life."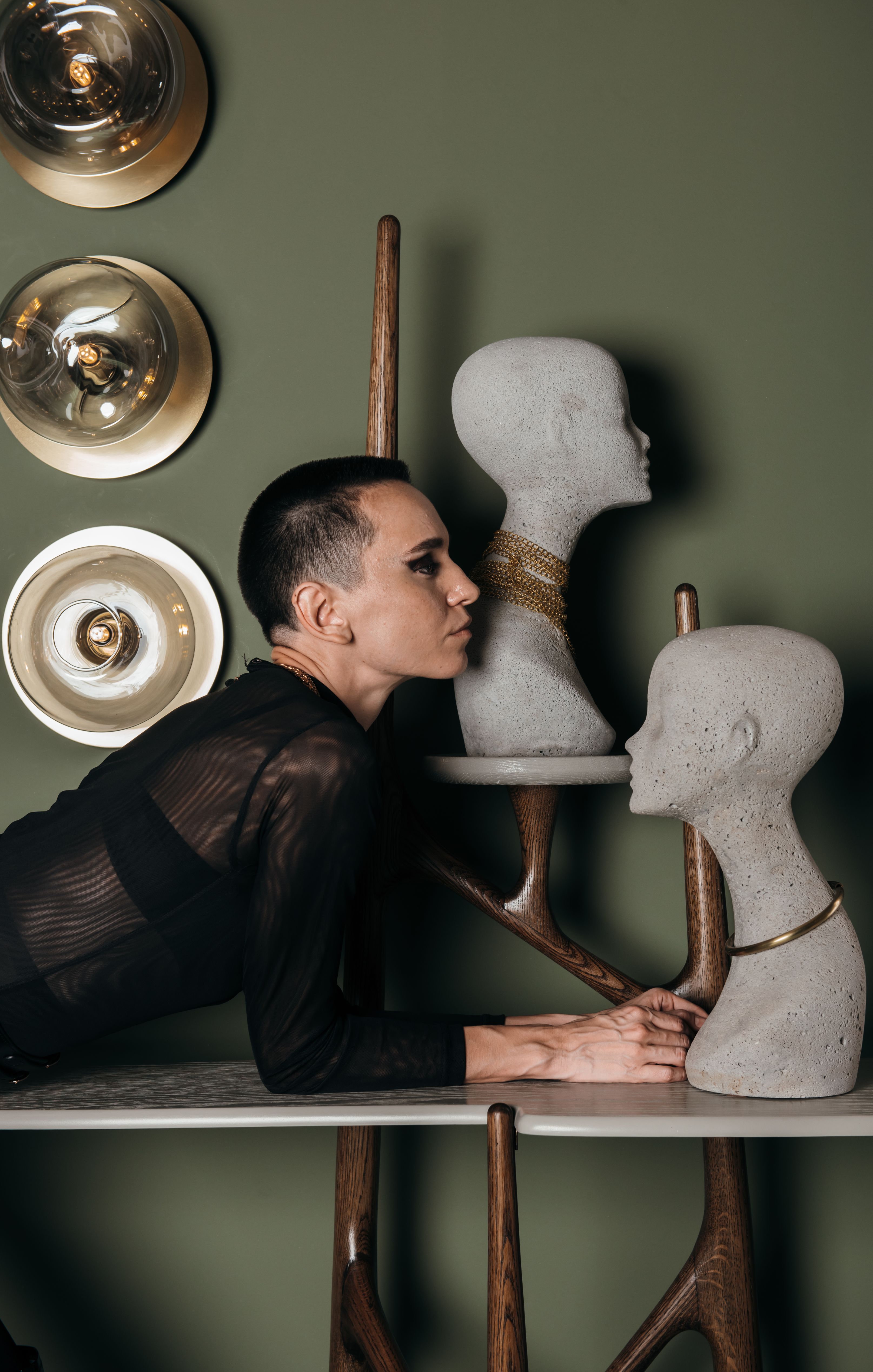 Abdelghaffar had worked as an interior designer before founding SAM Product Design, where he presented functional lighting solutions with one-of-a-kind, handmade designs that have a true aesthetic sense. "My story is filled with passion and love for everything I do," Abdelghaffar says. "I've always been fascinated by the idea of making products ever since I was a child."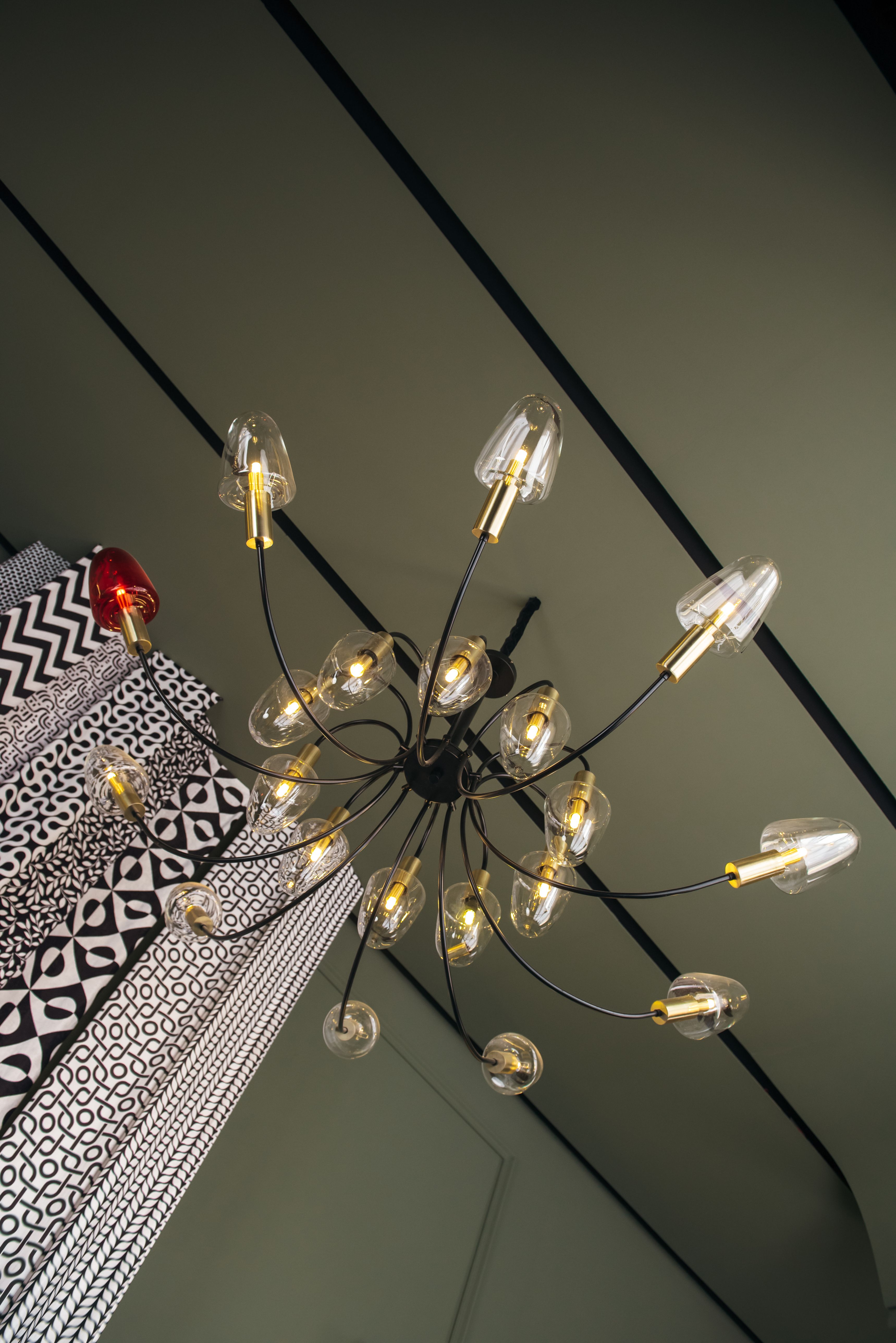 SAM's World includes a wide variety of creations. Linear chandeliers reflect their natural inspiration through edgy pyrex glass with different proportions giving them an organic look. "While they do have different scales, they're all suspended from a straight brass frame that makes them fitting for linear spaces," Abdelghaffar explains.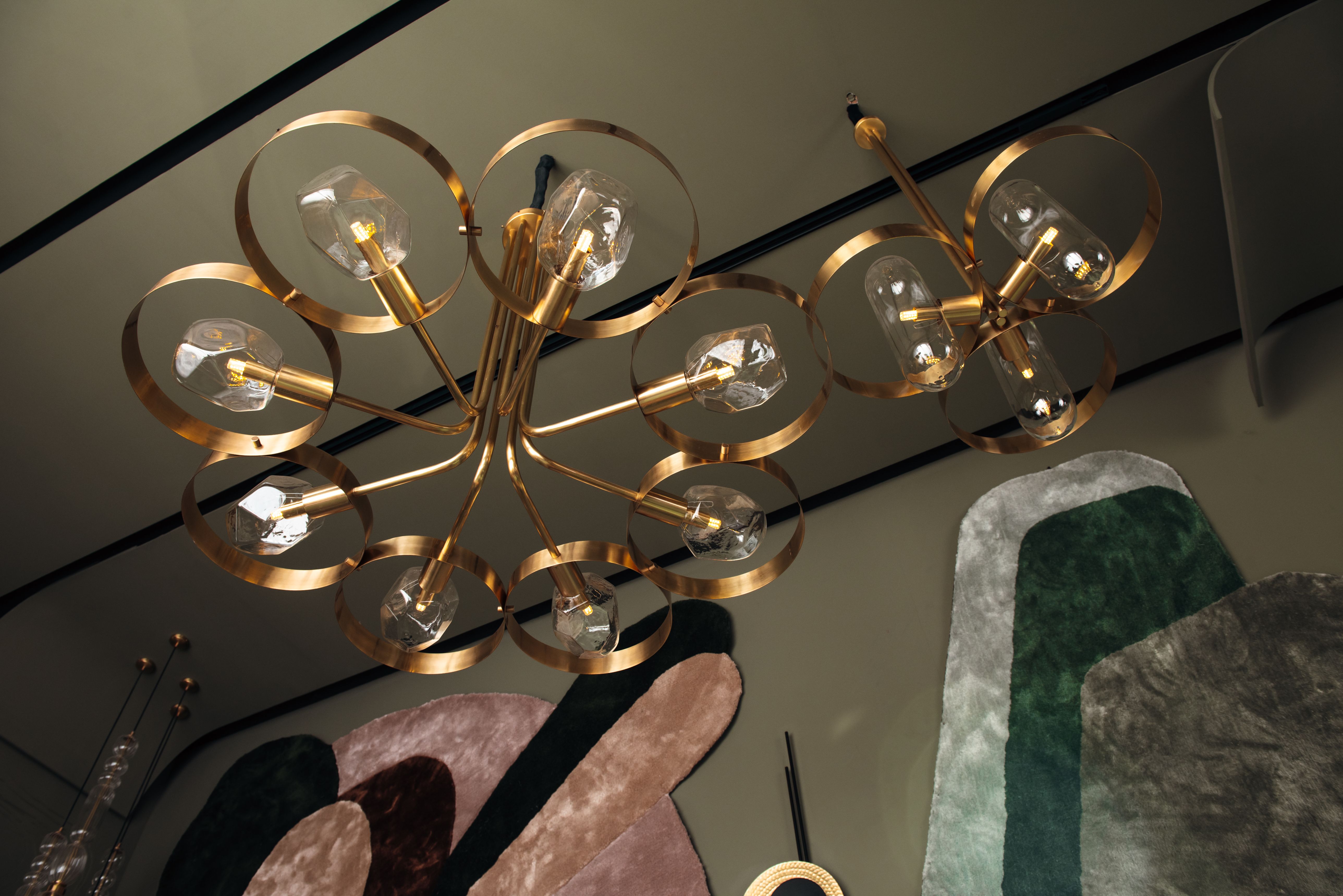 Other chandeliers, meanwhile, are shaped after brass Indian hand accessories, or are inspired by traditional designs in Asia resulting in upside down umbrella-shaped chandeliers. "It has unicolour pyrex glass all round except for one that could be red or green according to the owner's preference and the colour palette of their space," Abdelghaffar says.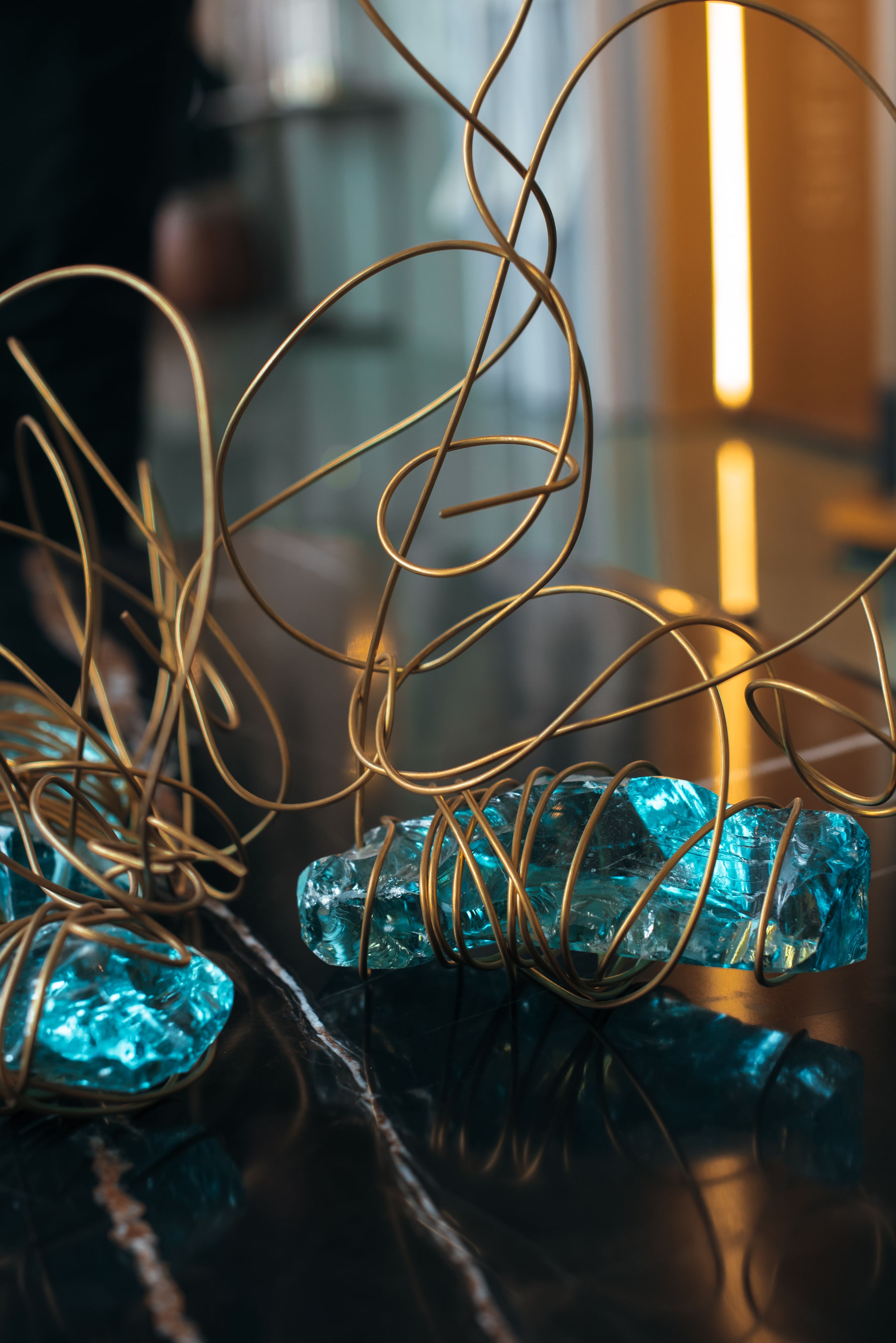 The collection also features recycled creations such as accessories depicting water droplets which were made using glass waste and turned into an artistic piece, wrapped in brass wiring with unrepeatable twirls. Appliques range from eye-shaped inspirations from ancient Egypt, to those that are shaped after bird nests, which were collaborated on with marble manufacturers Marvelous.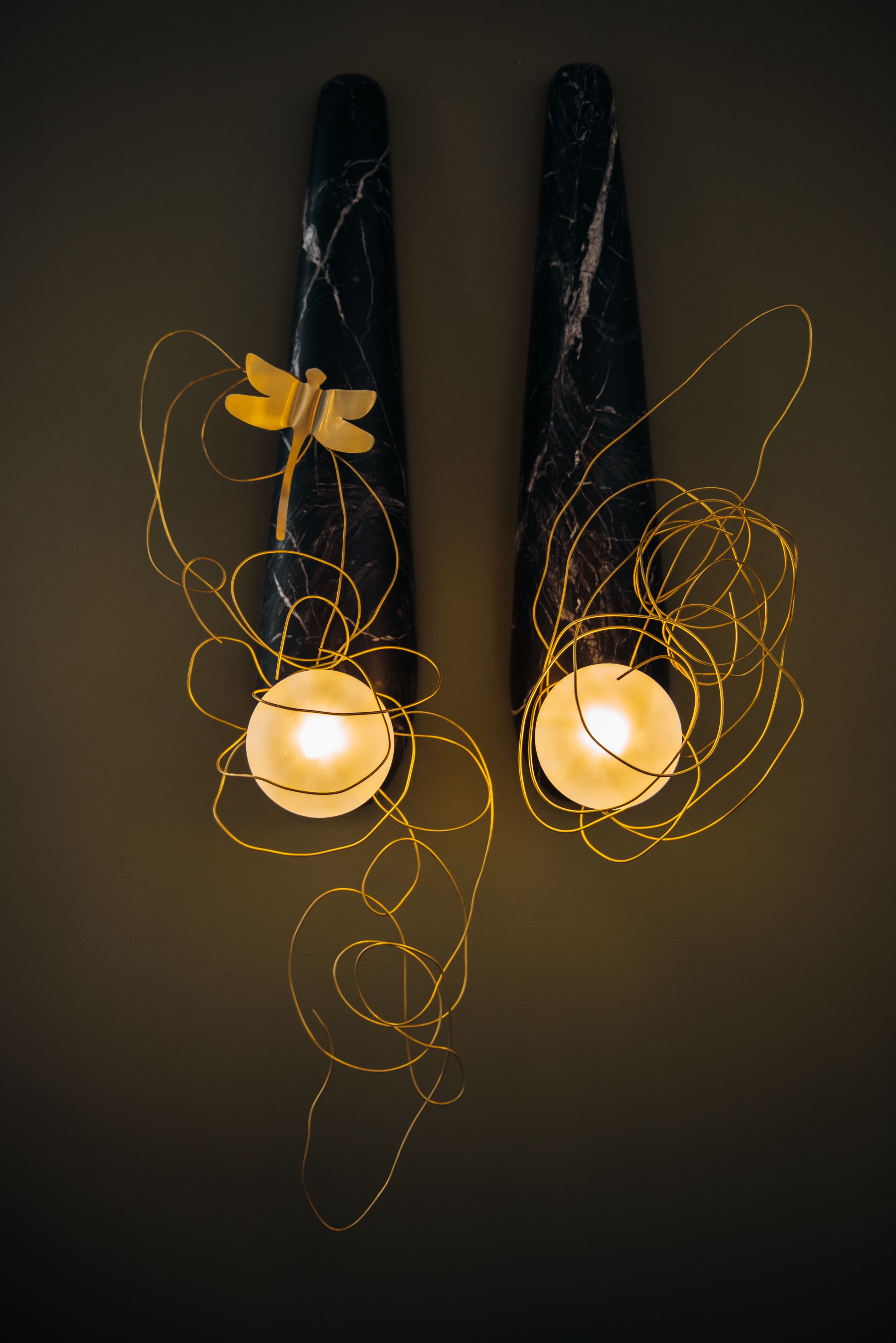 "We try not to be too straightforward with our concepts, even if a piece is inspired by a specific cultural symbol or item we try to give it an abstract form," Abdelghaffar says. Their approach is epitomised in their sculptural work, whether it's in their statement sculpture pair whose figures are derived from Phonecians, to their wide range of sculptures inspired from African tradition.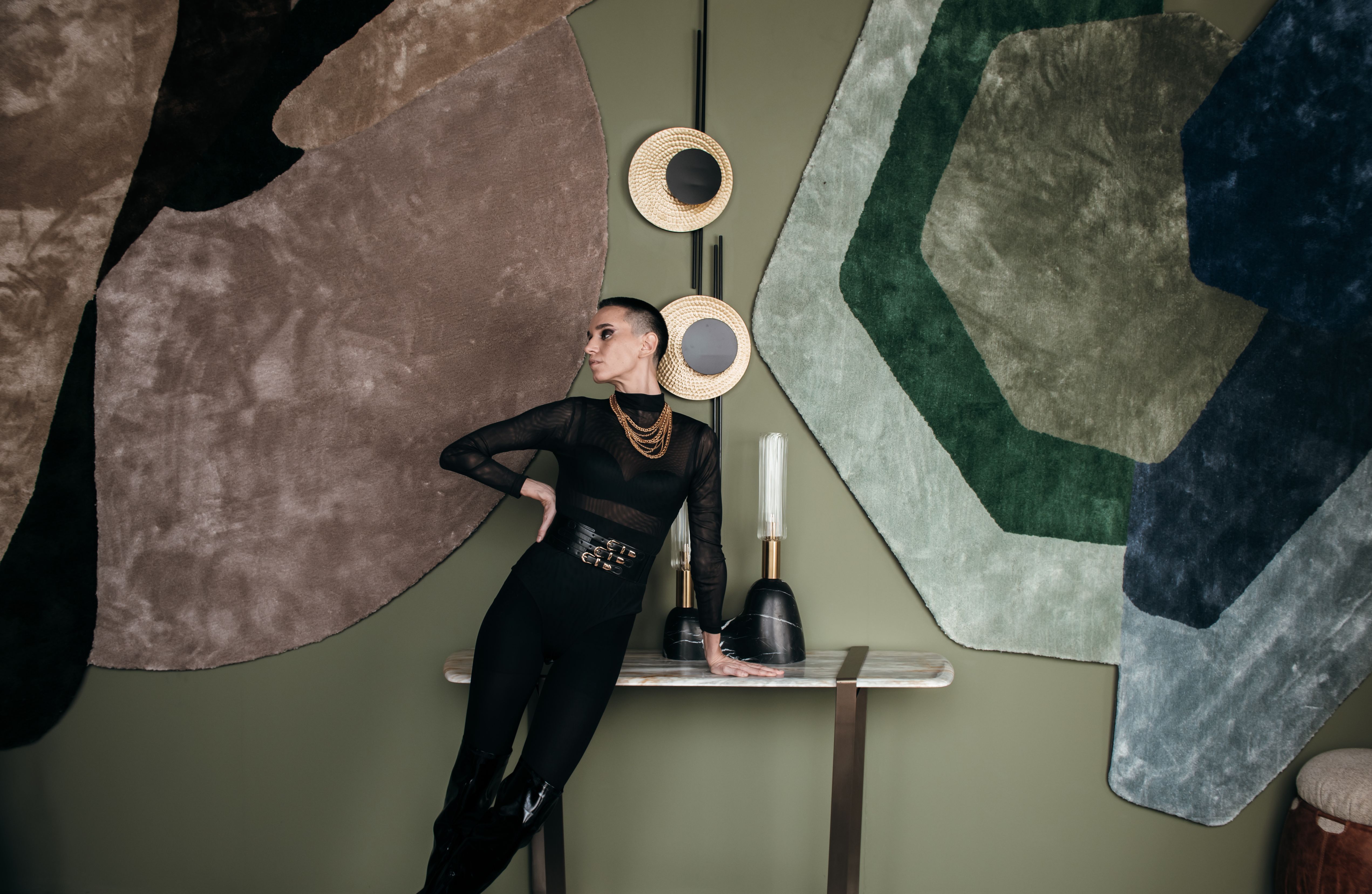 Carpets, meanwhile, were collaborated on with Kahhal 1871, and reflect the aerial view of the traditional art of balancing rocks, which resulted in their organic and layered look. Each piece presents a view of a rich and diverse world as filtered through the eyes of the designer, resulting in a coherent consistency that ties the collection together and invites us to experience these varied cultures as he does.
Photography Credit: Henar Sherif & Adel Essam