In the fourth edition of Designdustry's exhibition, designers from around the world dive into ancient Egyptian furniture.
Despite being entirely made by hand, ancient Egyptian furniture was so well-built that it has been informing design up to the present day. Designdustry - an Egyptian furniture design and manufacturing platform - has focused on reviving the presence of ancient Egypt within contemporary design by collaborating with The Royal Danish Academy to draw designers and students from around the world to find inspiration from ancient Egypt in the fourth edition of furniture exhibition 'Bilingual Design'.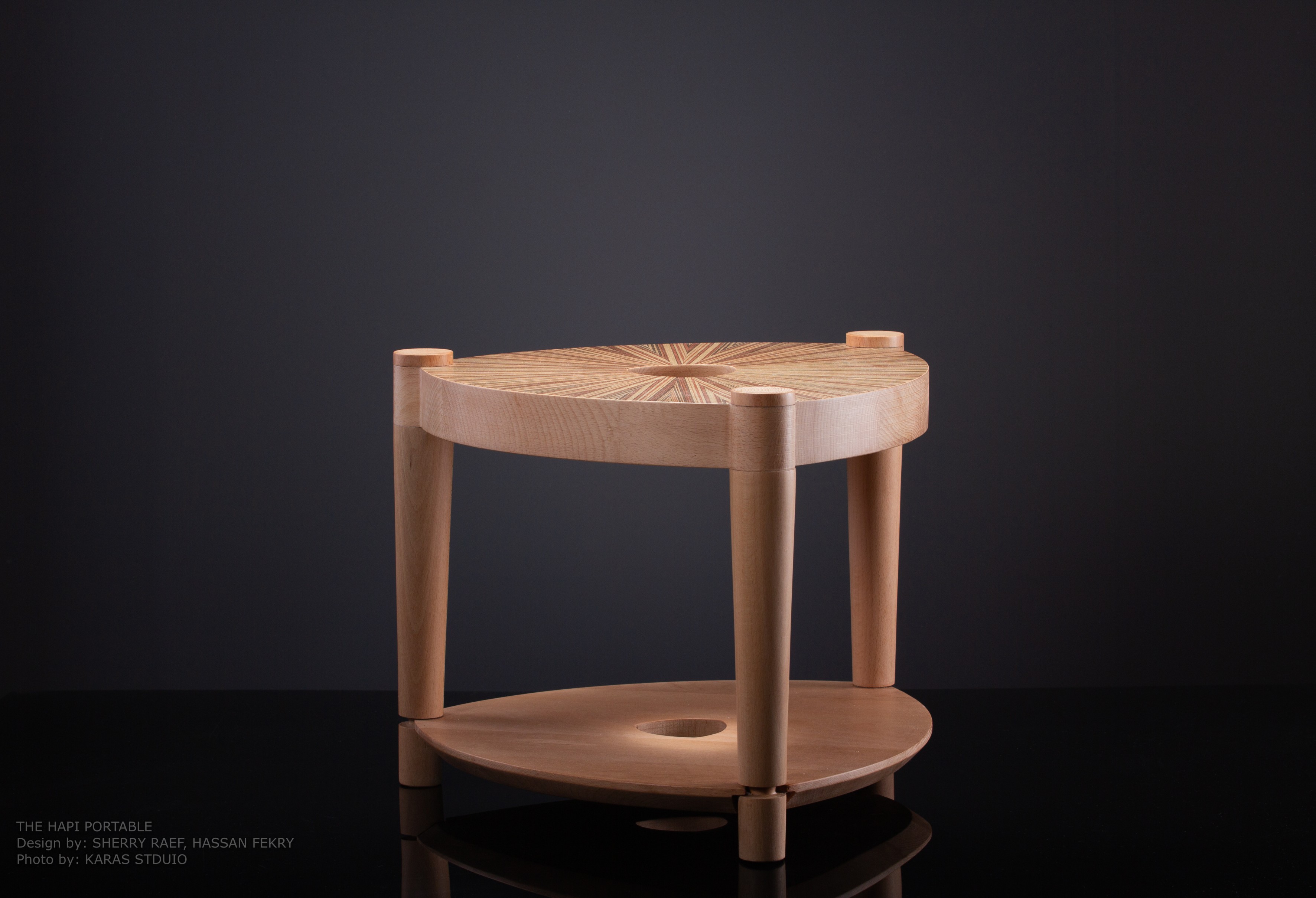 "They were all challenged to find innovative inspirations from ancient Egyptian furniture design," Amr Orensa - founder of Designdustry and design manager at Pinocchio Furniture Factory, which produced the prototypes in Damietta - tells #SceneHome. Over four days, Orensa hosted the designers and conducted a workshop on ancient Egyptian furniture design to create the 20 furniture pieces.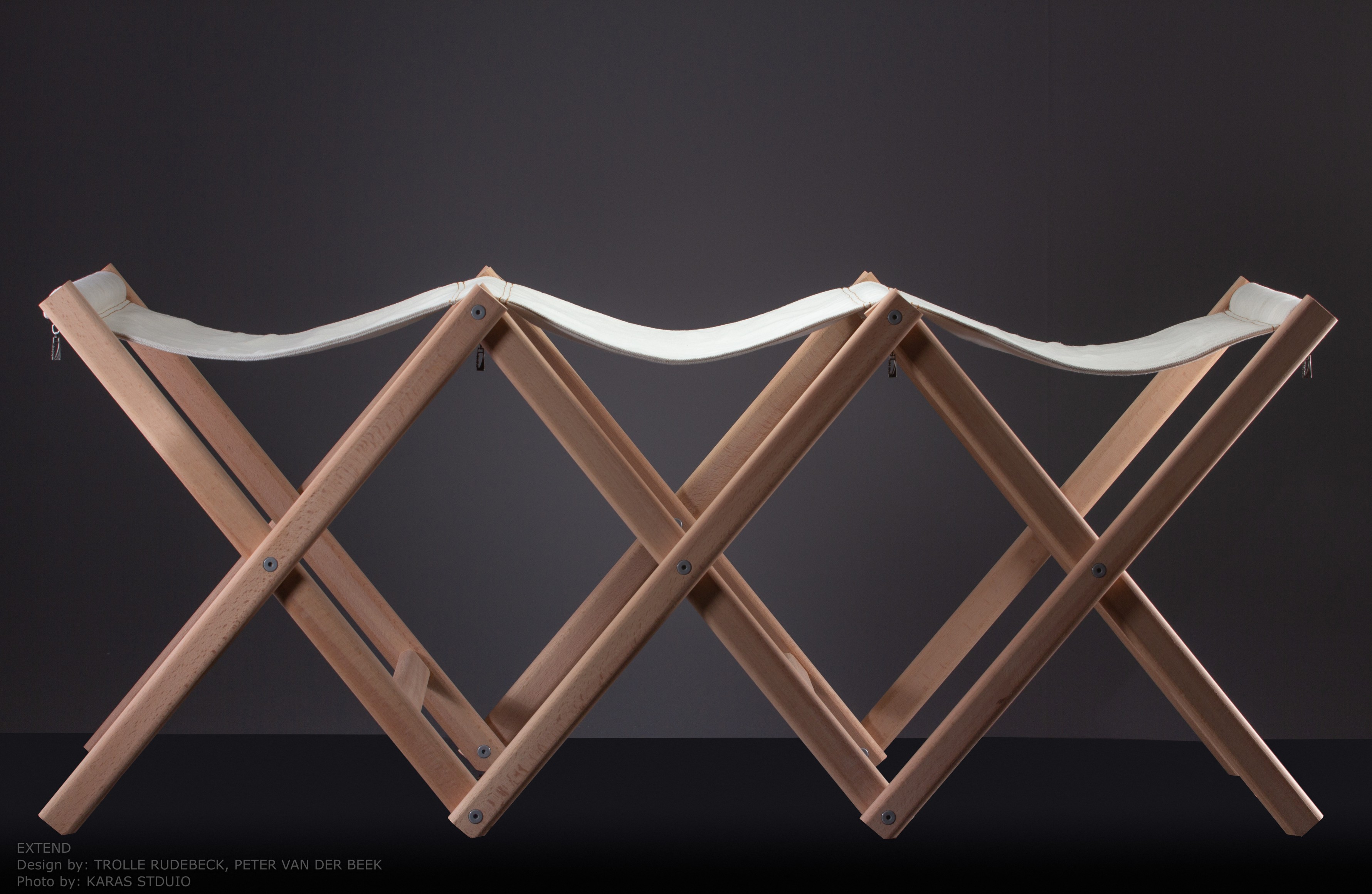 Amongst the countless creations, Egyptian designers Dina Shoukry, Mahmoud Abdrabboh and Nardine Nasr created the 'Akhet Stool', an adjustable design inspired by the Akhet stool found in King Tutankhamun's tomb. It includes a headrest design abstracted from the original, which was used in ancient times for support while sleeping, and fabrics that mimic mummification.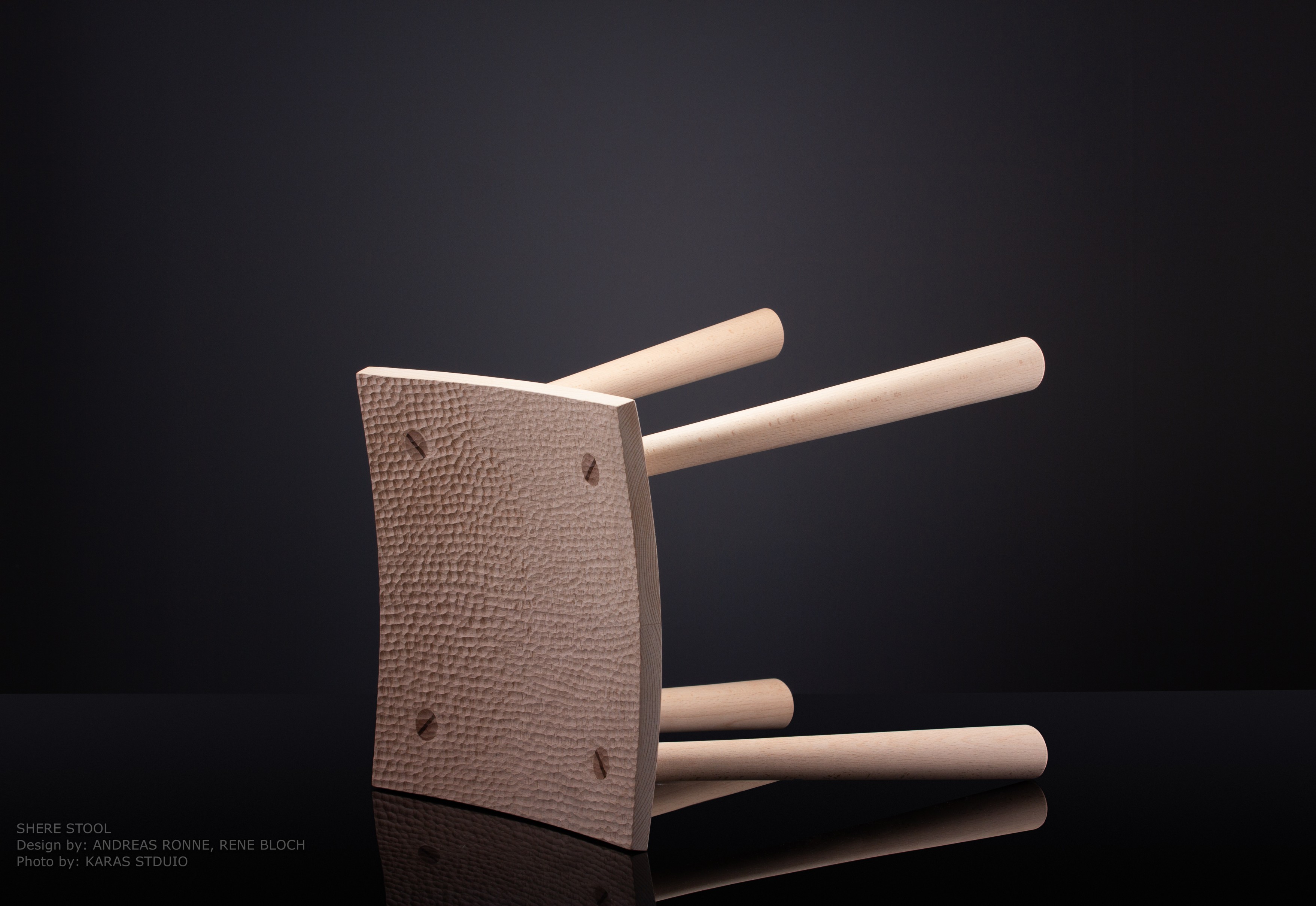 The 'Sphere Stool' by Andreas Rønne and Rene Bloch attempts to trick the mind into seeing an invisible sphere, featuring contours that draw a section of a sphere and allow viewers to complete it with their own vision. It stands on four legs, each of which points inwards toward the seat, which has different textures on its top and bottom.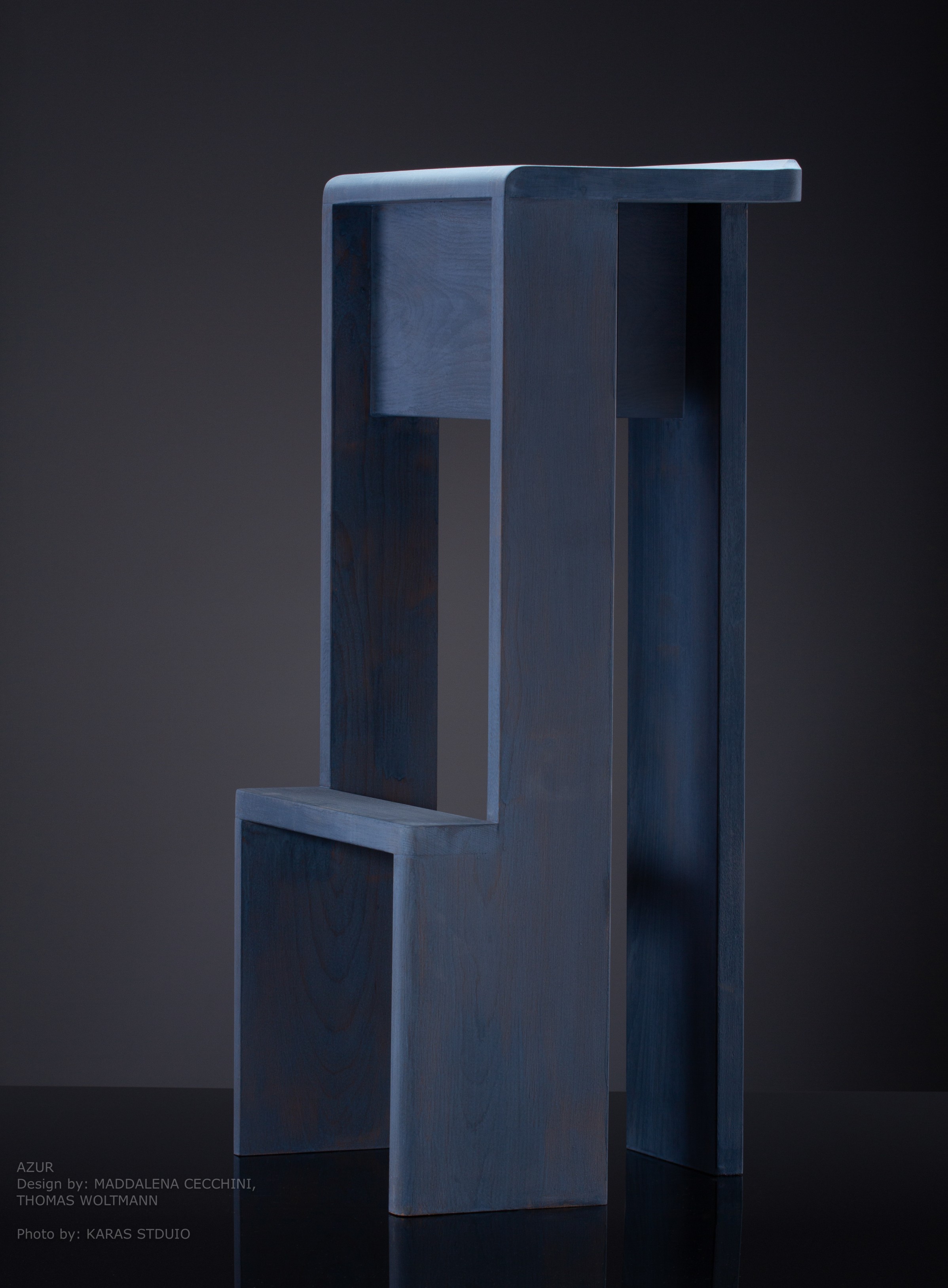 Covered in deep blue, the 'Azure' by Maddalena Cecchini and Thomas Woltmann draws its shape from a familiar hieroglyph and pays tribute to blue stones which were commonly used for cosmetics in ancient Egypt. Hapi, the ancient Egyptian god who represents the annual inundation of the Nile river, is present in the 'Hapi Portable' stool by Egyptian designers Sherry Raef and Hassan Fikry. It displays the god's icon on its seat, which is made open to allow for more convenient maneuverability.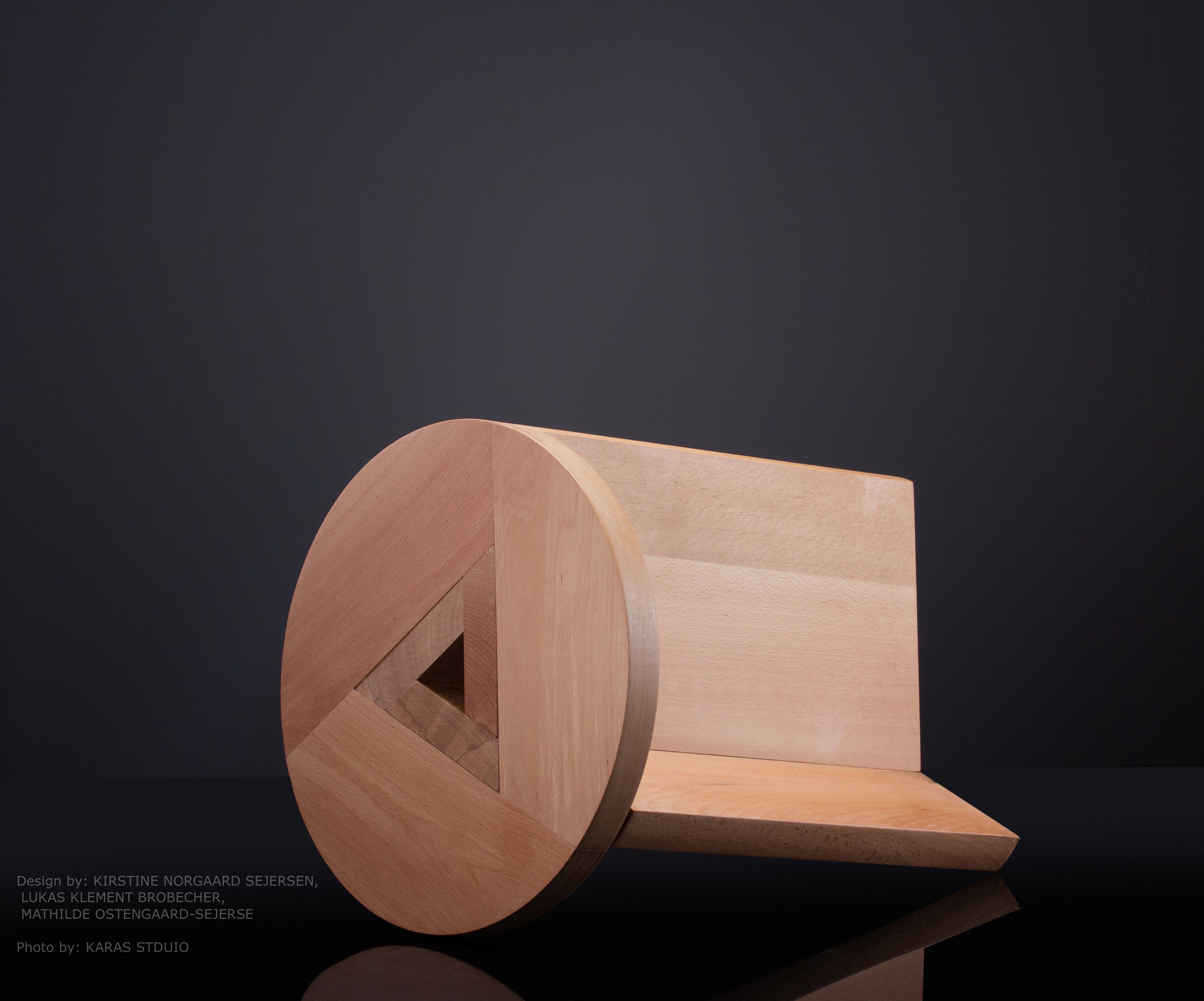 Then there's the extendable bench, 'Extend', by Trolle Rudebeck Haar and Peter van der Beek, and '29°58'45.3"N 31°08'03.4"E' by Kristine Nørgaard Sejersen, Lukas Klement Brøbecher and Mathilde østengaard-Sejersen. The latter was named after coordinates in the Giza Plateau, where the designers found their inspiration. It was designed immaculately to allow for easy assembly and when complete it depicts a triangle with a dynamic composition.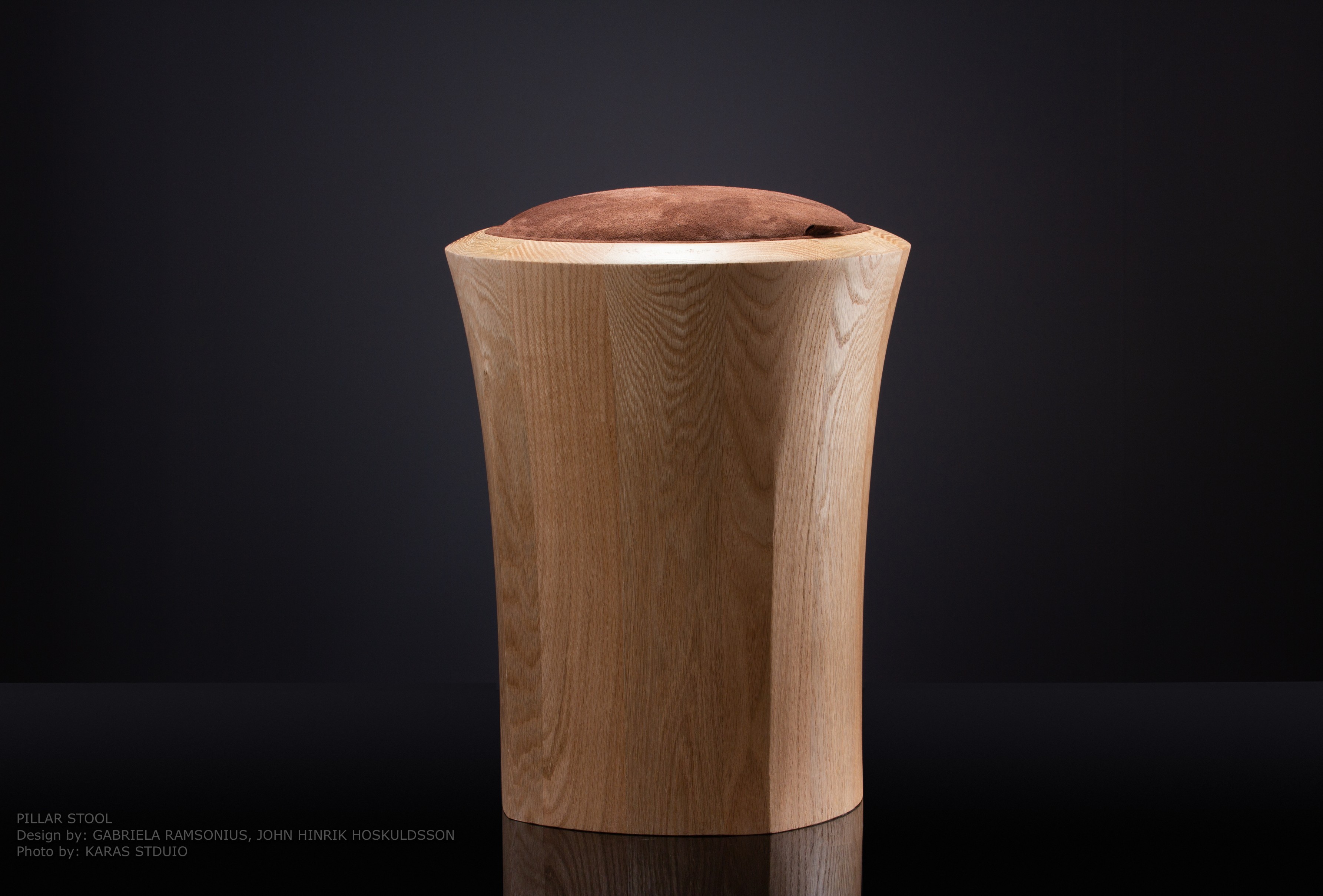 In other structures, namely temples, Gabriela Ramsonius and Jon Hinrik Höskuldsson found inspiration for the 'Pillar Stool', shaping it after the monolithic forms found in ancient places of worship. Meanwhile, Japanese designers Otto Kubista and Tomoka Omine, took a more nuanced approach in 'Flow Stool', drawing from the slow living movement which encourages people to live a balanced life, as the furniture piece folds in endless ways to allow portability and storage.
Photography Credit: Karas Studio