Imbuing contemporary spaces with vintage vibes, Caliber is bringing 'mid-century modernism' back...
First a crash course in terminology for those unfamiliar with design vernacular: 'mid-century modern' is an American design movement in interiors, architecture and urban development popular between 1945 to 1969 and at the time considered rather futuristic.
Saad Kamar and Omar Sruji - founders of Cairo-based décor studio Caliber - invite you to go back to the future with their striking collection of mid-century modern furniture.
The duo studied architecture together at the Arab Academy for Science, Technology & Maritime Transport before working in the same firm in 2019. The world of client-constrained services would prove constricting and fancying themselves non-conformists they delved into the world of independent furniture design.
"While working in interior design we noticed that midcentury furniture was difficult to find and rarely used," Sruji tells #SceneHome. Being advocates for the timeless style they decided to bring back the 'golden era of design' by launching Caliber in late 2020, with Sruji designing the products and Kamar on assembly.
"Our start was turbulent as the products were new to the market and it took a lot of grit to source local materials and build them efficiently," Sruji states. "Eventually we got great feedback due to their uniqueness."
Caliber's debut collection features iconic designs by renowned mid-century architects reproduced in Egypt. Their 'V Chair' and 'Library Bench' for example were originally imagined by Swiss architect Pierre Jeannere in the 1950s.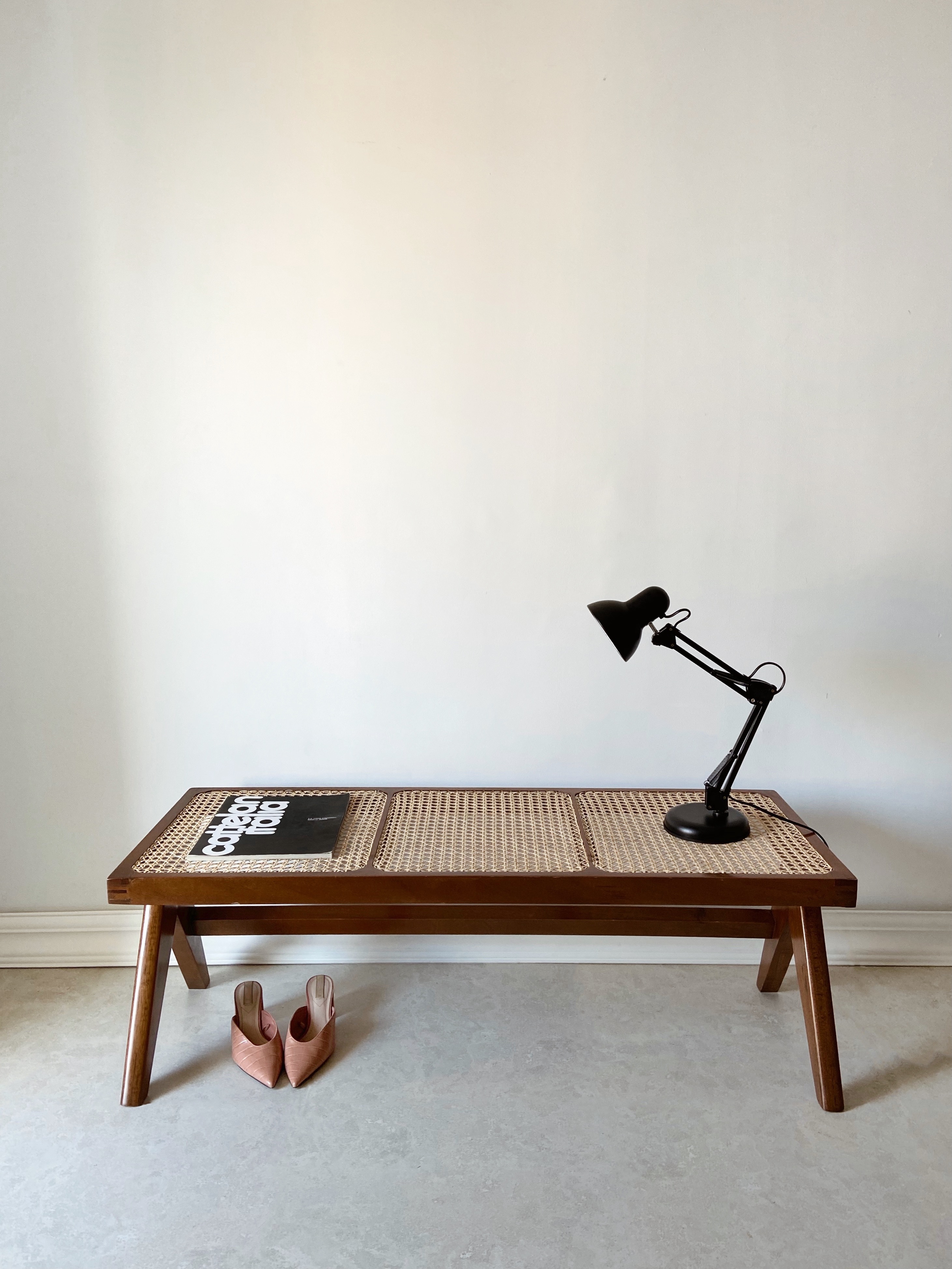 The collection also boasts a luxuriously ergonomic white furred chair from the tumultuous 70s, a glazed 'lunar lamp' resembling the moon and teak stools designed with the spirit of freedom by the French Alps in '61.
Signature pieces include cloudy mirrors, neutral porcelain boxes for bedsides and bathroom vanities, and 'COCO', a bed inspired by Japanese minimalism that had a dreamy release video by the Mediterranean.
"Our goal is to expand the studio's portfolio by merging furniture with fashion and other art forms," Sruji says, speaking of the future. With a second collection set to be released by year's end, Caliber will continue to deliver vintage vibes into contemporary spaces.