Casa Designs' newest furniture collection, 'The Bold Edition', is all about pieces with personality made out of raw materials, with inspiration swinging from 70s aesthetics to Brutalist architecture.
On a mission to make you fall in love with homegrown homeware, Casa Designs has released 'The Bold Edition', a collection full of interesting silhouettes that imbue a sense of calmness, and just a bit of whimsy, into the spaces they inhabit. Strong lines, smooth curves - in essence, the collection celebrates the boldness of shapes.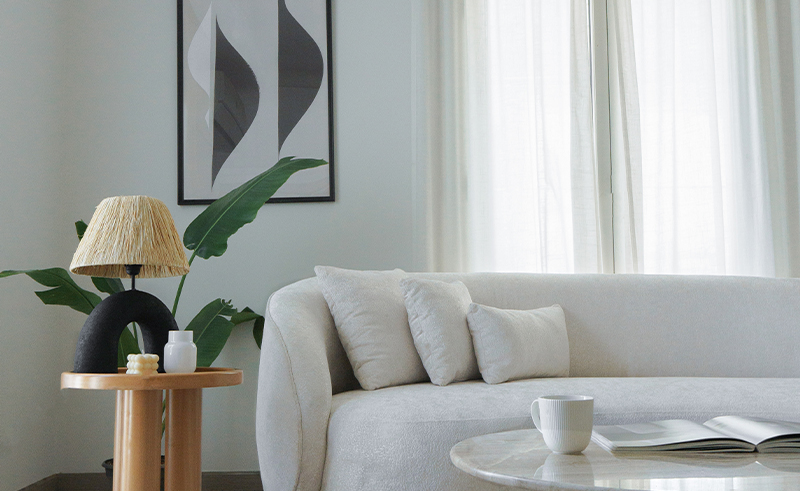 "The Bold Edition is all about pieces with personality," Casa Designs co-founder Abdalla El Masry tells #SceneHome. "The inspiration is found in nature and raw materials which are evident in the collection. Our patterns are a mix of old and new with added minimalist textures to create harmony with its surroundings."
Casa Designs was founded by three young designers turned entrepreneurs, Khaled Rashwan, Abdalla El Masri and Ahmed Abo Zeid. Their story began in 2019 during their last year of university when the three architectural students worked with local artisans on their group graduation project, prompting them to fall in love with the craft of furniture making. Through Casa Designs, they've garnered popularity for their artisanal home accessories, fashioned after Scandinavian aesthetics yet created through traditional Egyptian techniques, by local Egyptian craftsmanship. With the release of this new collection, moving away from accessories to create large furniture that can serve as standout centrepieces, 'The Bold Edition' marks the dawn of a new era for Casa Designs.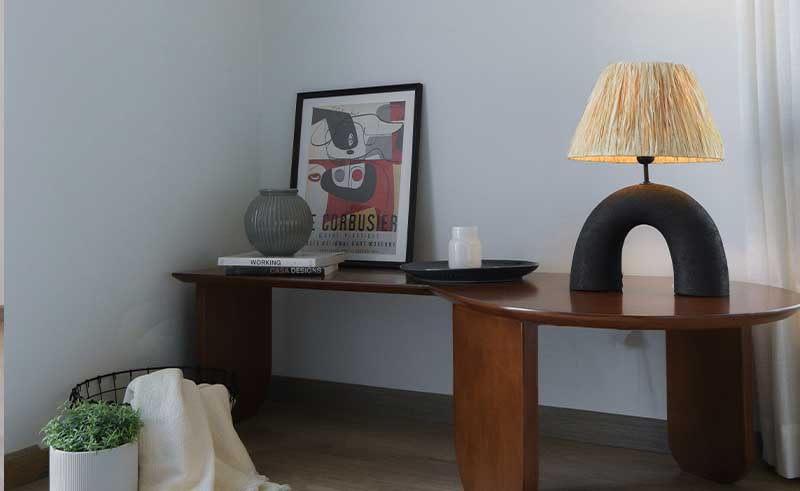 If you fancy a textural frenzy, the 'Polar' is a wood stool covered in faux fur, adding a quiet and quirky point of interest in any room. For a more elegant touch, the 'Dune' is a beech wood and faux leather dining set that rests on a circular fluted drum. 'Lungo' is an oak-toned mid-century inspired multifunctional bench that works both as a seat or a table.
Using Breccia marble, the 'Nut' is a chic choice of side table that employs an asymmetrical beech wood base. The only other side table in the collection is the all-wood 'Hippo' table. These two side tables are sold together as a bold, contrasting set.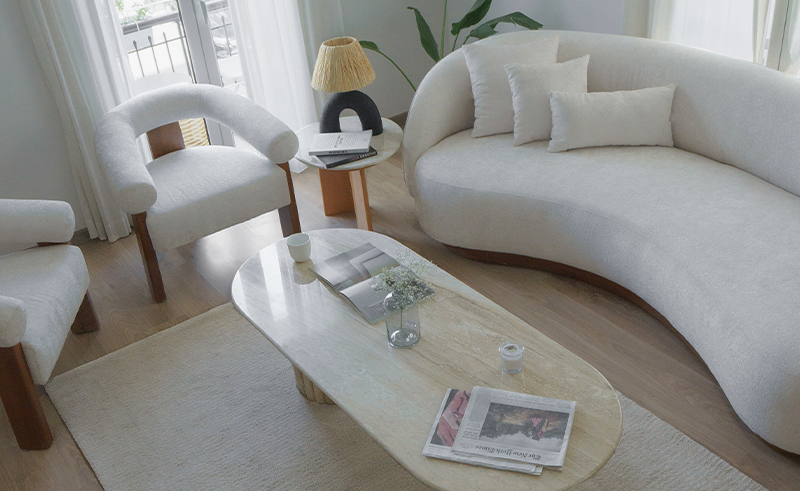 Finally, you have some of their smaller - yet no less impressive - pieces. The 'Bold' is a lone accent chair, after which the entire collection is named. It's a C-shaped off-white design that stands on three legs instead of the traditional four. In a return to basics, Casa Designs has added an accessory in the form of the 'Cave' table lamp. Highly minimal, this charcoal lamp's shape mimics that of a thick, bent tube with a natural raffia ribbon drum shade.
Casa Designs offer their pieces online, as well as through a number of retail locations across Egypt including the New Cairo, Zamalek, El Gouna, the North Coast and 6th of October City. They've also expanded into Saudi Arabia, with a location in Jeddah. To start exploring your options and order a new piece for your home, visit casadesignseg.com.