Don Tanani debuts a specially commissioned bench, Ouroboros, at an art exhibition in New York. Their display showcases the bench Lina Orabi designed in their Duality Collection, but a bit longer.
Across the iconic Richard Meier designed courtyard in Manhattan, Don Tanani, the design gallery aimed at reimagining Ancient Egyptian design through functional art, debuted a variant of their Ouroboros bench. Taking its form from the Ancient Egyptian symbol of immortality - a snake devouring its own tail - the Ouroboros bench was created in collaboration with Bungalow Earth, a roving gallery that opened a new exhibition at New York's cultural landmark, Westbeth.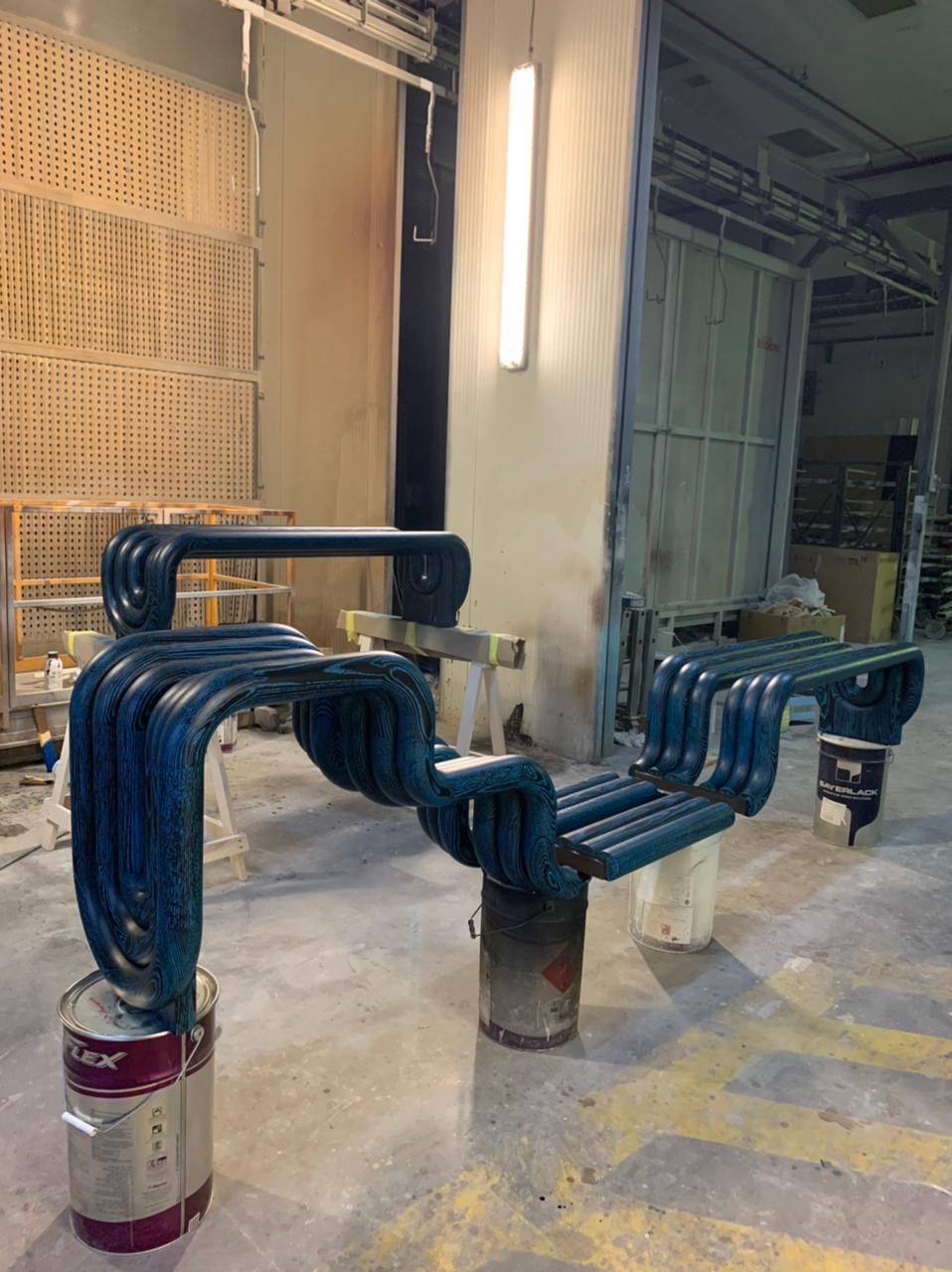 Designed by Lina Al Orabi as part of Don Tanani's Duality collection, the Ouroboros bench is precise in its joinery; its continuous form is made of oxidized oak inlaid with blue paint, evoking the Ancient Egyptian technique of inlaying wood with precious stones.
"This Ouroboros, however, takes a new shape in its continual inspiration with revolving serpentine volumes that have been stretched to almost three meters," Tamara El Tanani, co-founder of Don Tanani, tells #SceneHome. "Its evolution created an undulating seating interface for the exhibition."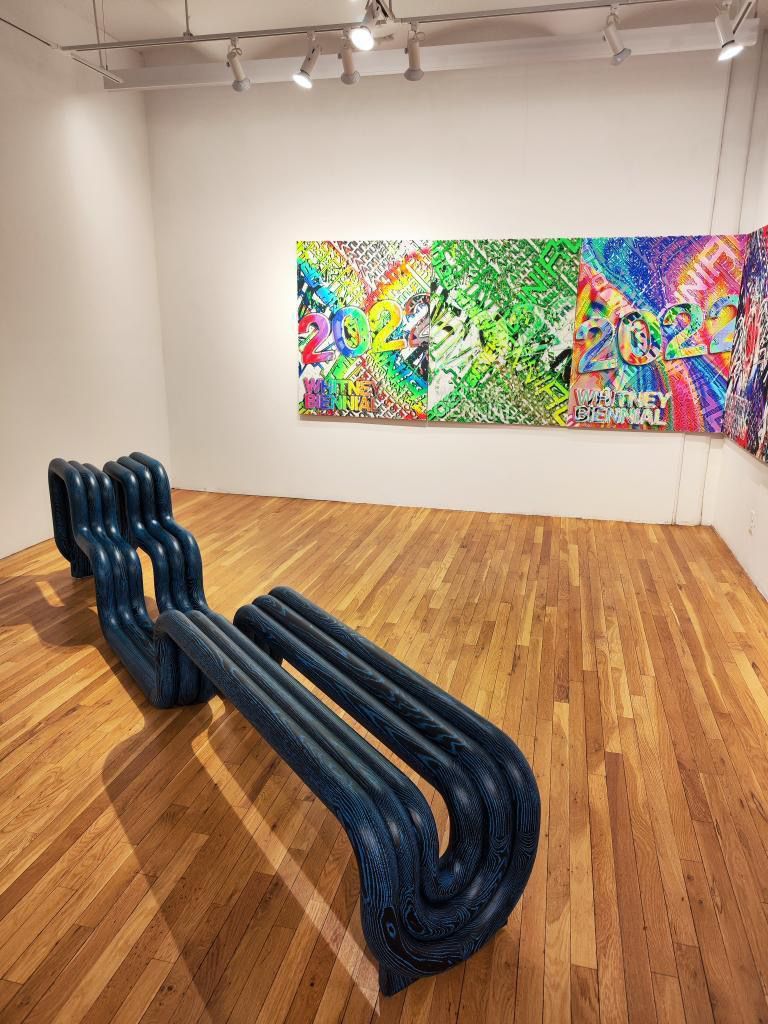 The Egyptian undulation is on display until May 27th during New York's design week. Westbeth acts as a cultural icon within the city, as its housing complex was conceived in 1970 to provide affordable living and working spaces for artists. Bungalow's exhibition showcases the work of former Westbeth residents, along with other contemporary artists.
Joining Don Tanani in showcasing Mediterranean design thought abroad, the exhibition featured a curation by Beirut-based design platform House of Today. The exhibition occupies the same spaces that were considered the home of renowned figures in the art scene, such as German artist Hans Haacke and American photographer Diane Arbus, giving it a legendary status for artists in the fields of visual and performing arts.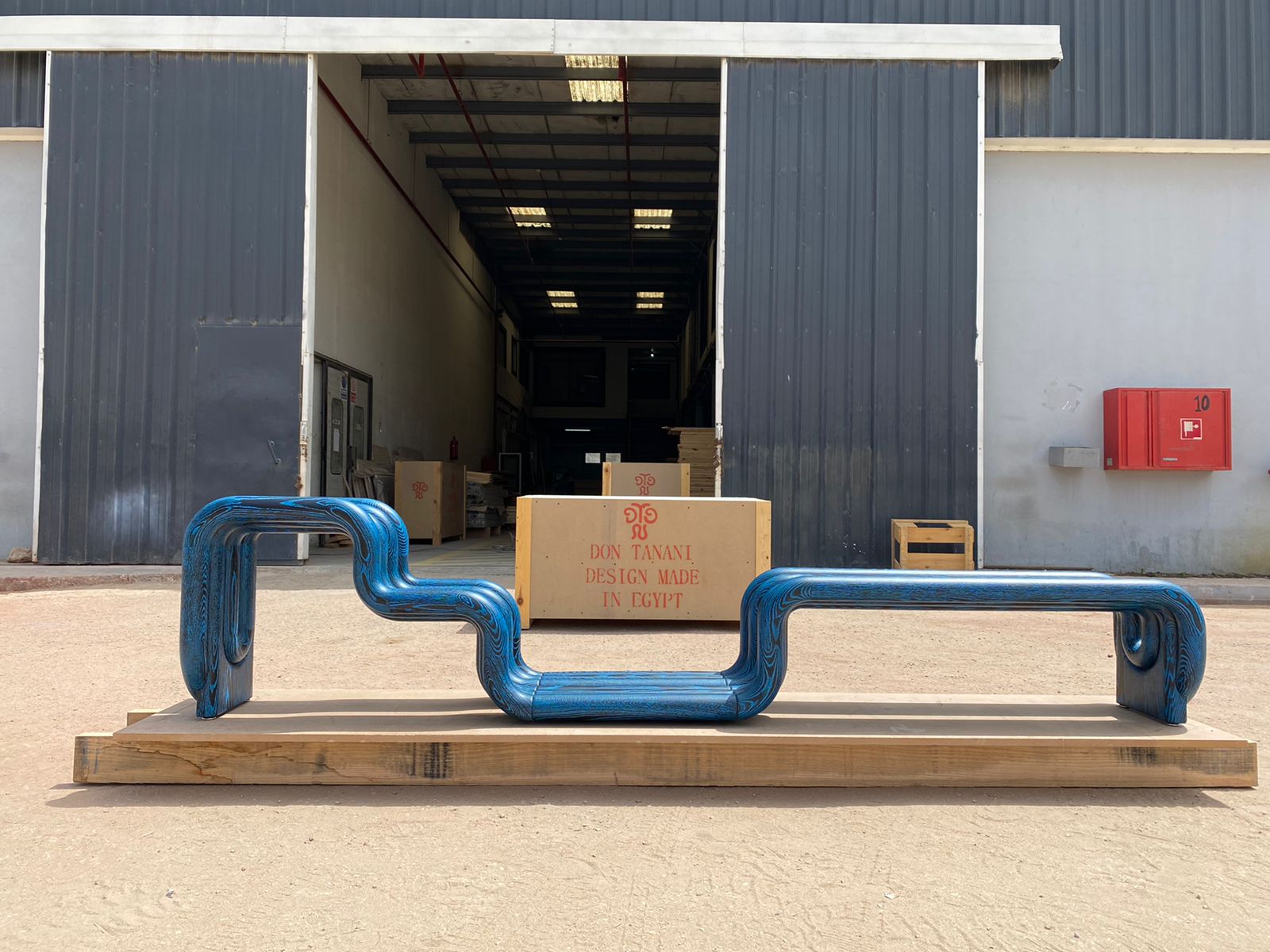 "The evolving Ouroboros bench is a taste of upcoming collections," El Tanani adds. Ingeniously, Don Tanani and Al Orabi adapted the bench by taking its form and extending it with technical and aesthetic prowess. Showcasing their global ethos, Don Tanani are taking their contemporary imagination of Ancient Egyptian design to the world.