Each cushion has a name tag dedicated to a slain Palestinian child with revenue donated to the Palestine Children's Relief Fund.
Egyptian home textiles brand Naseej Fabrics has released a collection of cushions fashioned after the Palestinian Keffiyeh to raise aid for Gaza. All revenue will be donated entirely to the Palestine Children's Relief Fund.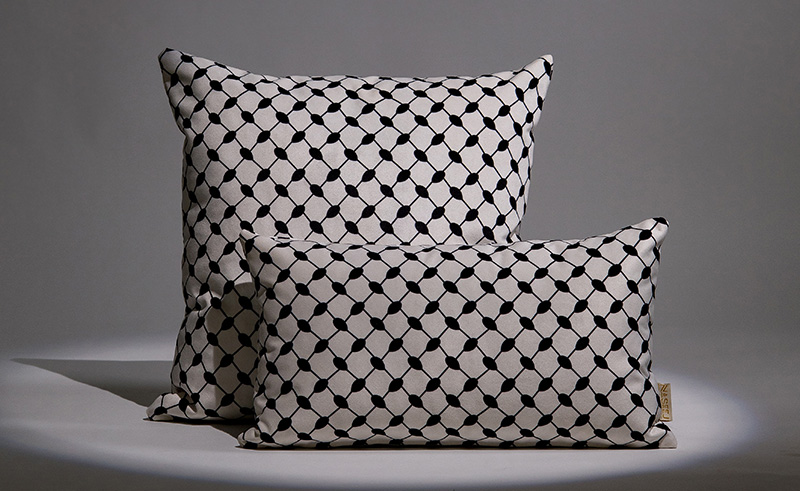 Each cushion features a unique name tag honouring the Palestinian children who have been slain during the ongoing assault by the Israeli occupation forces.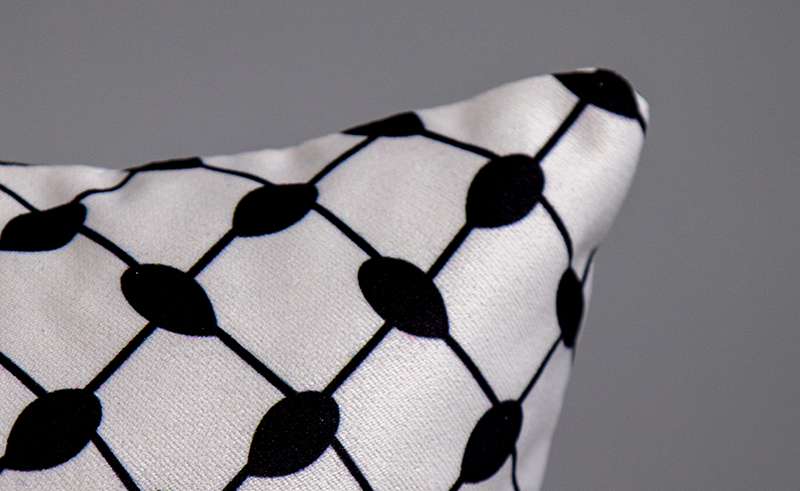 The cushions can also be found at Zamalek-based fabrics house Design Emporium, which is selling them in support of Naseej Fabrics' initiative.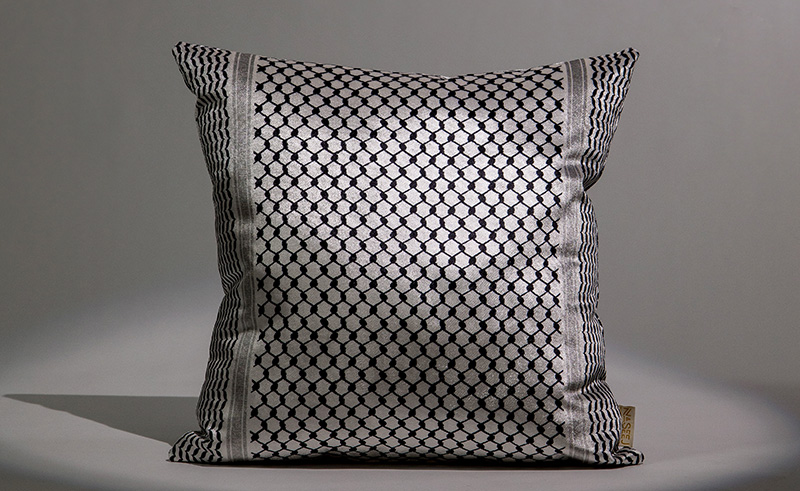 For many non-Palestinian Arabs, the Keffiyeh represents an early memory of Palestinian identity. Made in a variety of textures, from velvet and matt to shiny, these cushions can keep this memory alive in our homes.