During the 13th edition of Paris Deco Off, an annual affair that reveals the upcoming trends in the world of fabrics and wallcoverings, a number of world-renowned design houses and brands are launching some of their largest collections to date, most if not all of which are available at Zamalek's fabrics and wallpapers haven Design Emporium. Covering wallpapers, rugs, cushions and fabrics, the designs feature everything from fantastical flowers and picturesque lakes, to exotic bamboo and psychedelic trips of African foliage.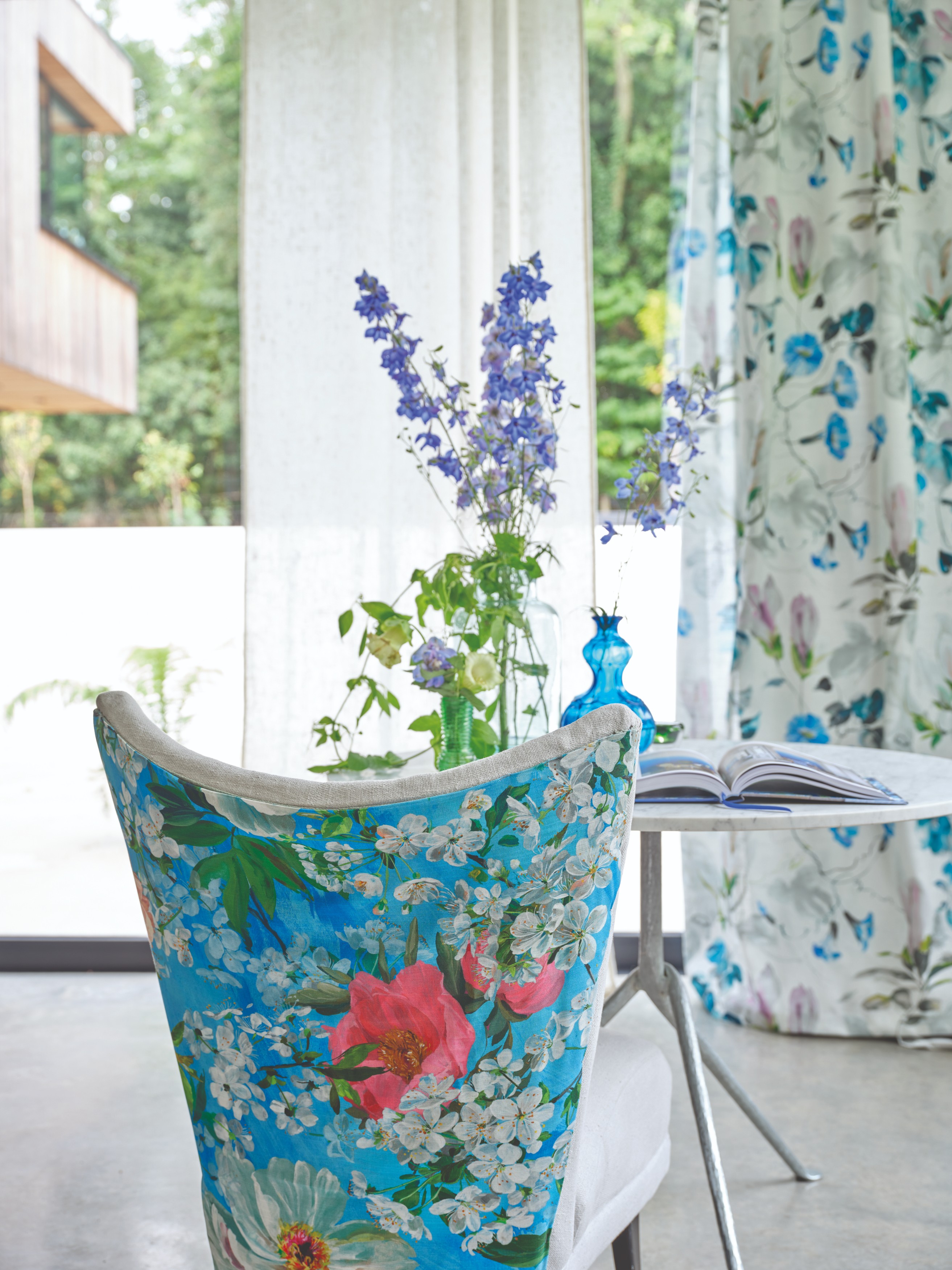 Proving that flora and fauna designs are evergreen, creatives at William Yeoward, Osborne & Little and Cole & Son depict natural panoramas of wild English landscapes in gorgeous colourways, while French Casamance explores movement in abstract art and Misia captures Parisian aesthetics in imperial hues. The teasing lines and exciting palettes of Christian Lacroix Maison ensure that any design you pick will provide your home with a trippy portal, while Ralph Lauran Home goes nautical.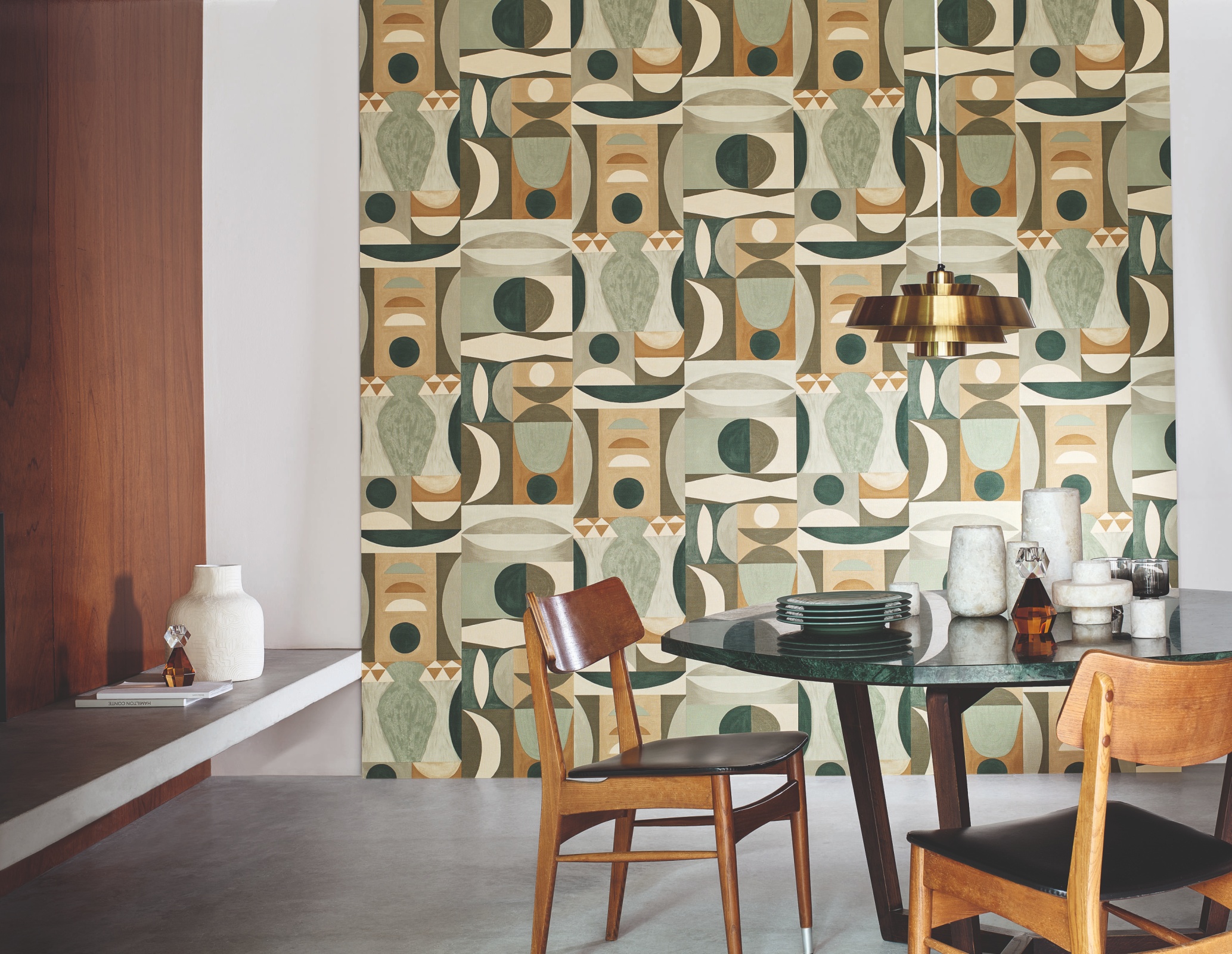 Viewed as the fashion week for interiors, Paris Deco Off will be held between January 19th to January 23rd, with leading textile houses filling countless showrooms along the river Seine with captivating drawings, sleek satins and luxe velvets. These collections are not to be missed, as they tell of the season to come, one which is full of inspiration and a sense of versatility aimed at celebrating different palettes, preferences and lifestyles.
William Yeoward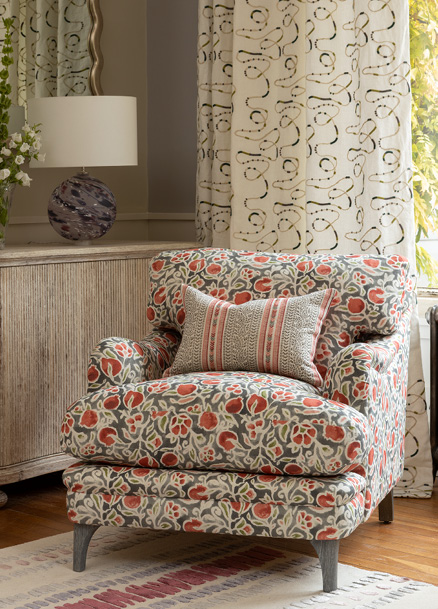 Beautiful estates, gardens, and towns anchor William Yeoward in an undying fascination with the unique British countryside as their Pensthorpe Collection gives away. Inspired by day trips and long weekends away, they imbued an authentic sense of Britain by depicting one of its largest and most beautiful wildflower meadows.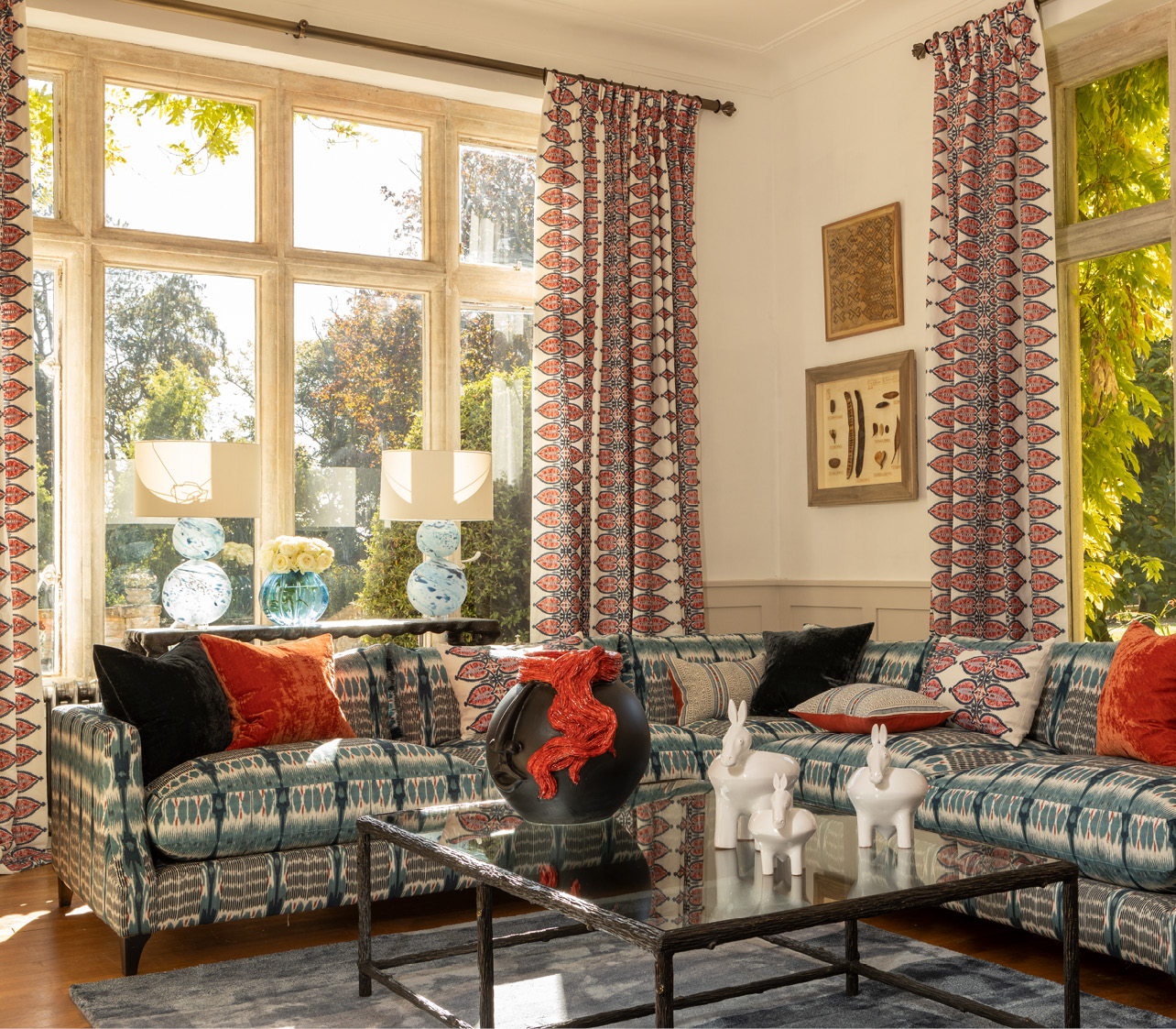 Featuring rich, textural stripes, the collection includes flowy patterns with charactful leaves shaped after one of the oldest gardens in Britain, Lyveden, which depicts an Elizabethan orchard. On the other hand, the Pensthorpe gives delicate flowers an architecturally inspired form that results in a contemporary floral print on crisp white viscose-linen.
Designers Guild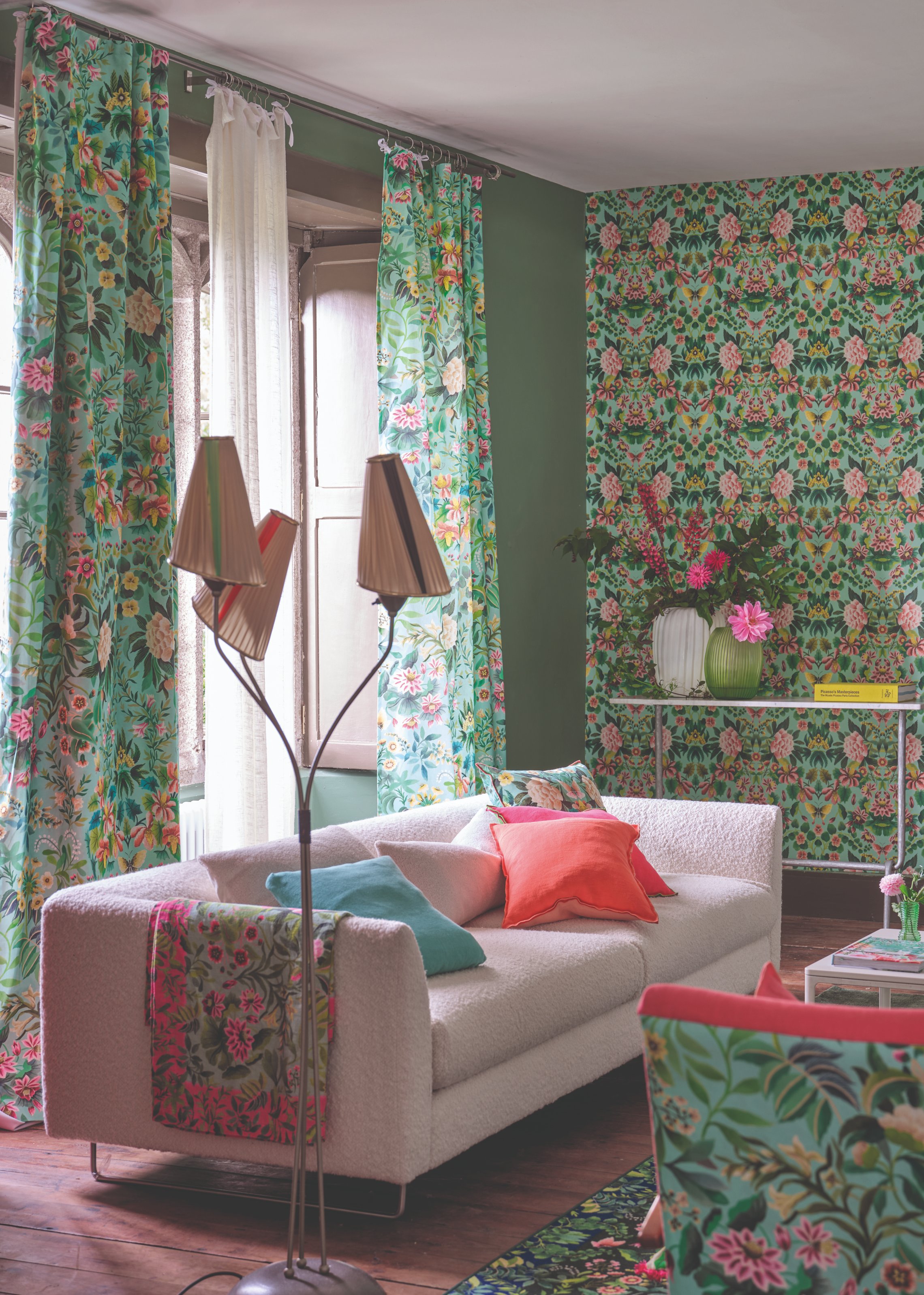 Drawing from the intricate delicacy of the Ikebana, a Japanese flower arrangement, ancient techniques meet modernity in creating shimmering fabrics and wallpapers that are both artistry and soulful. Exquisite florals are applied on banners and home accessories in varying colourways, depicting foliage and butterflies in dazzling kaleidoscopic forms and colour palettes ranging from soft neutrals to vibrant tones.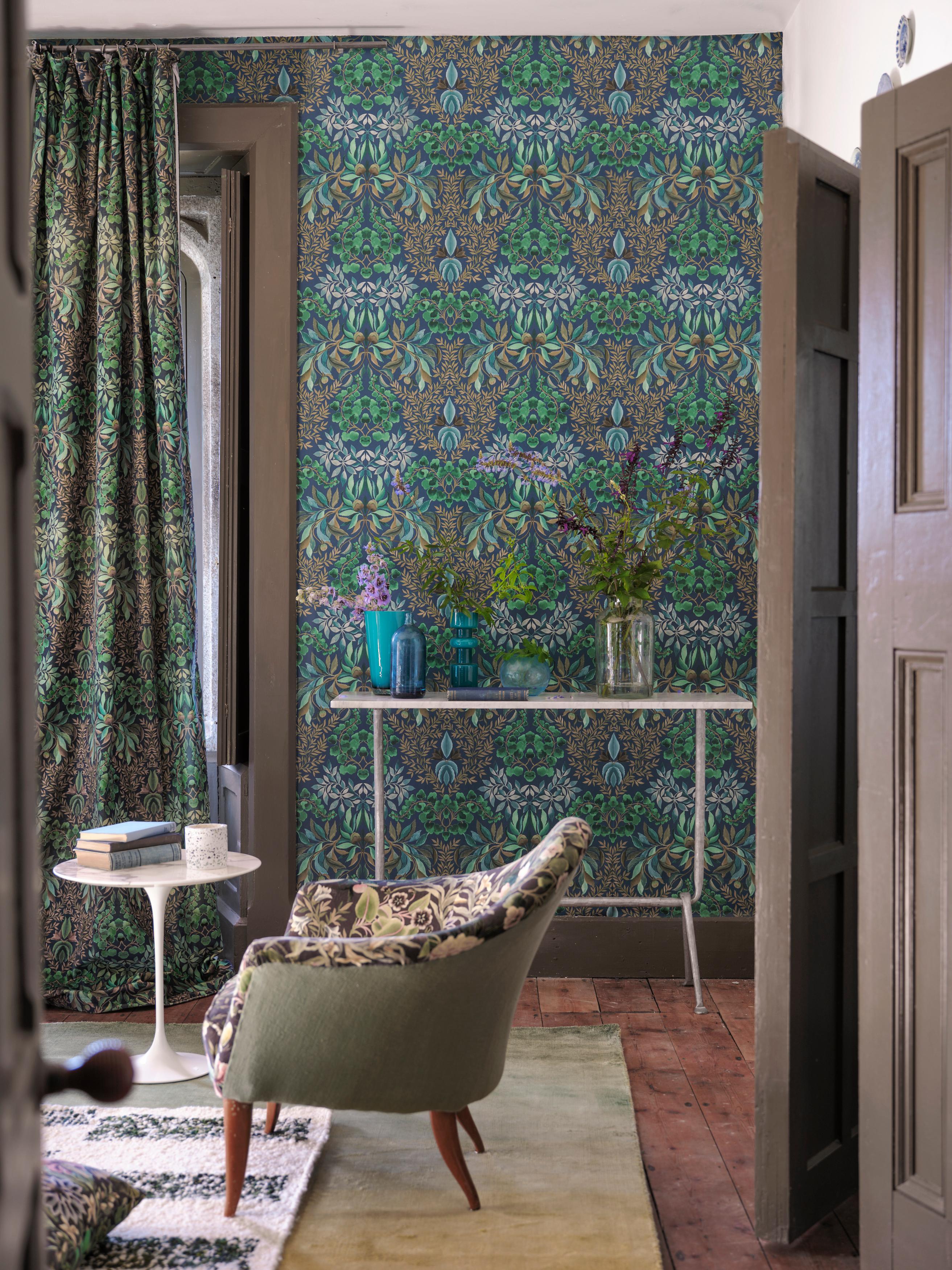 Whether it's the Kyoto flower, presenting spring-time blossom in soft water-coloured renderings, or the majesty of the Magnolia tree, the collection's many floral designs cover a span of feelings and aesthetics. From dramatic brush strokes in indigo blue hues to contemporary ombre that emulate the feel of a hand painted artwork.
Christian Lacroix Maison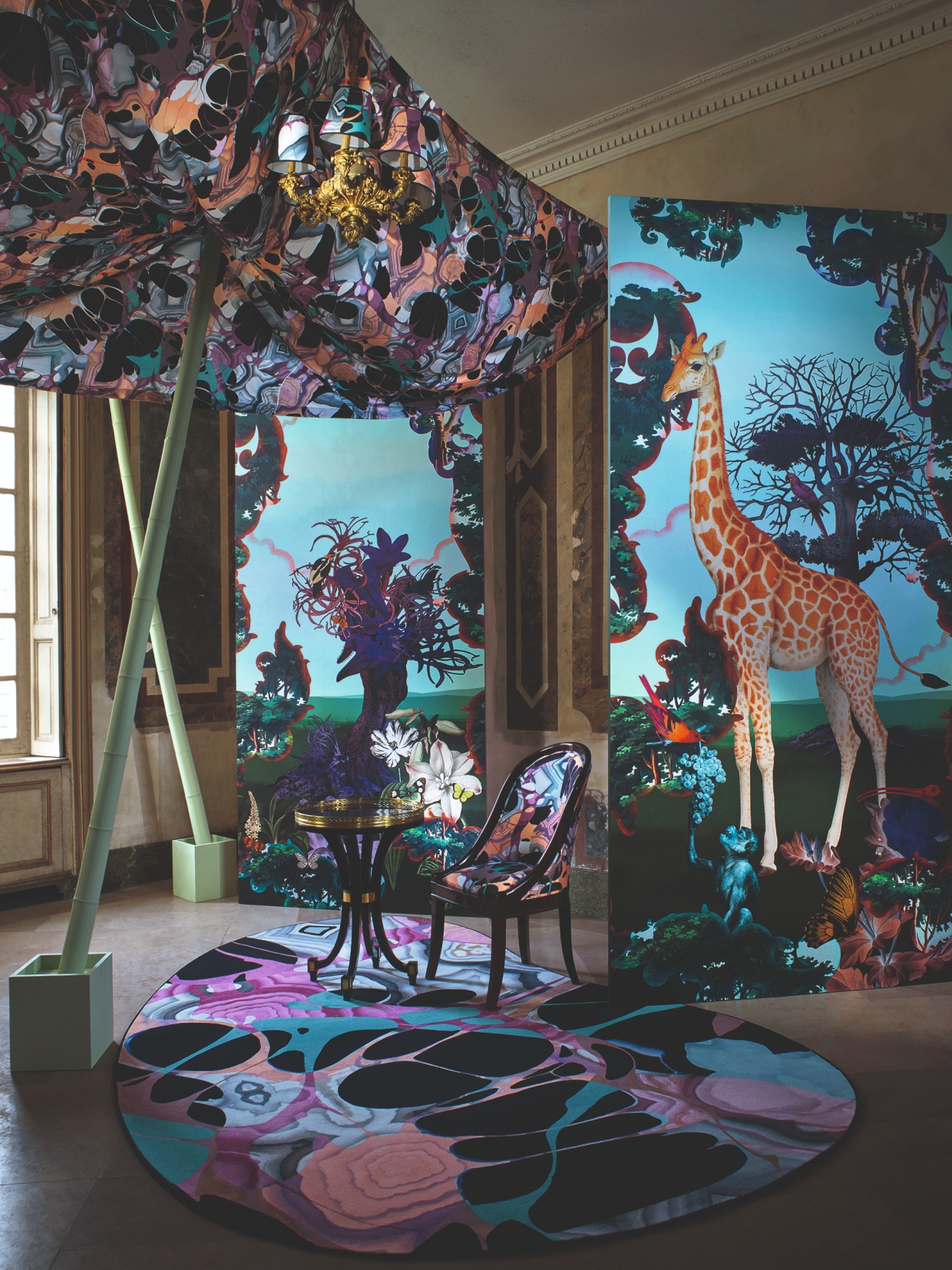 A product of endless imagination, Sacha Walchkoff - the creative director of Christian Lacroix Maison - presents a celebration of all landscapes, from Africa to Florida and the Amazon to Sicily. In an extravagant burst of colours, shapes and materials, the collection showcases the singular, eclectic nature of the design house.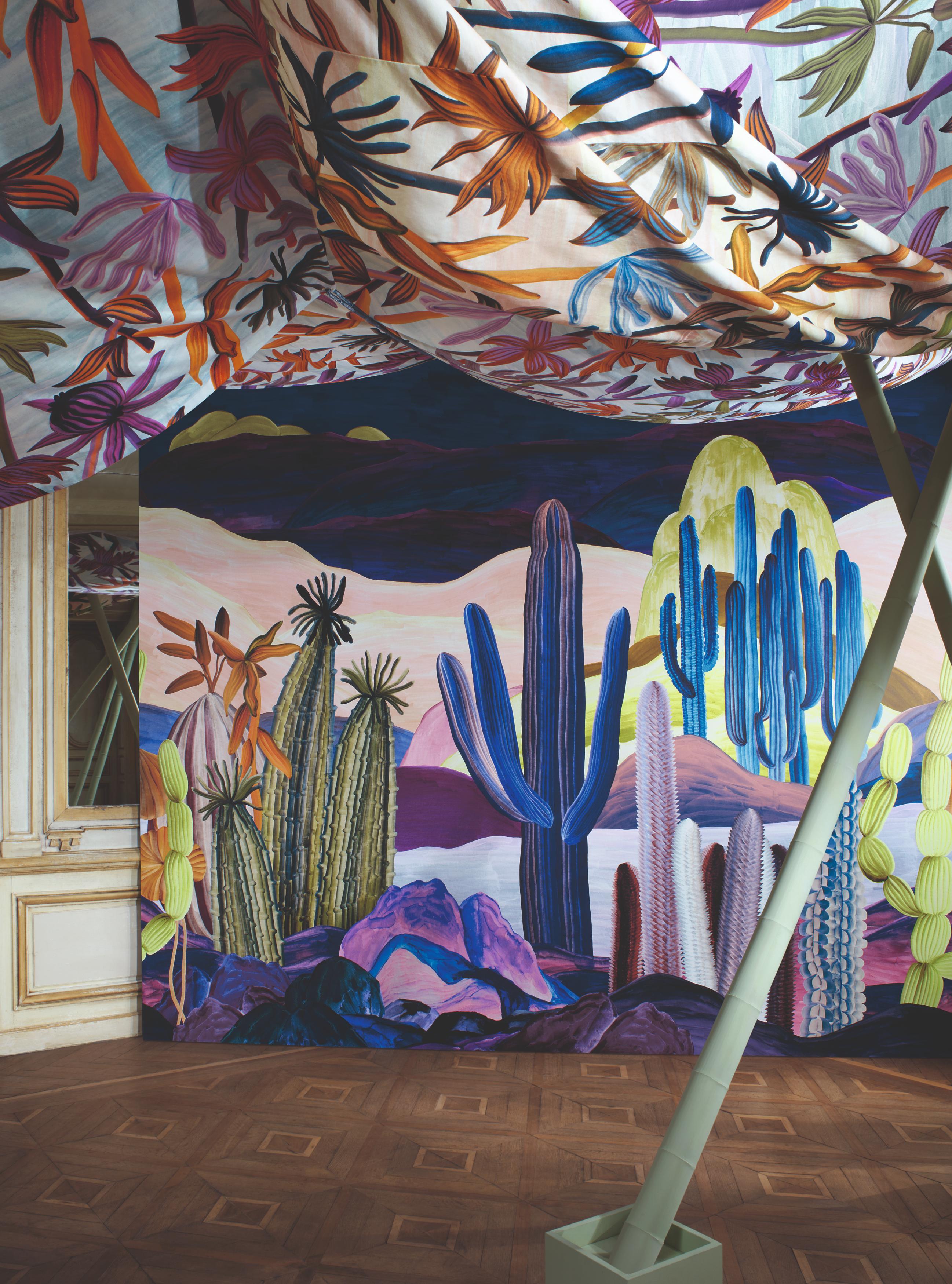 Within, the Jaipur stripe paints sheared velvet in spicy colours, the Kaoscope displays a psychedelic vision of the Novafrica Sunrise/Sunset panels' Baroque depiction of Africa in satin and velvet. Lanzarote Garden, meanwhile, offers a panorama of blooming cactuses at midnight in the belly of a desert.
Osborne & Little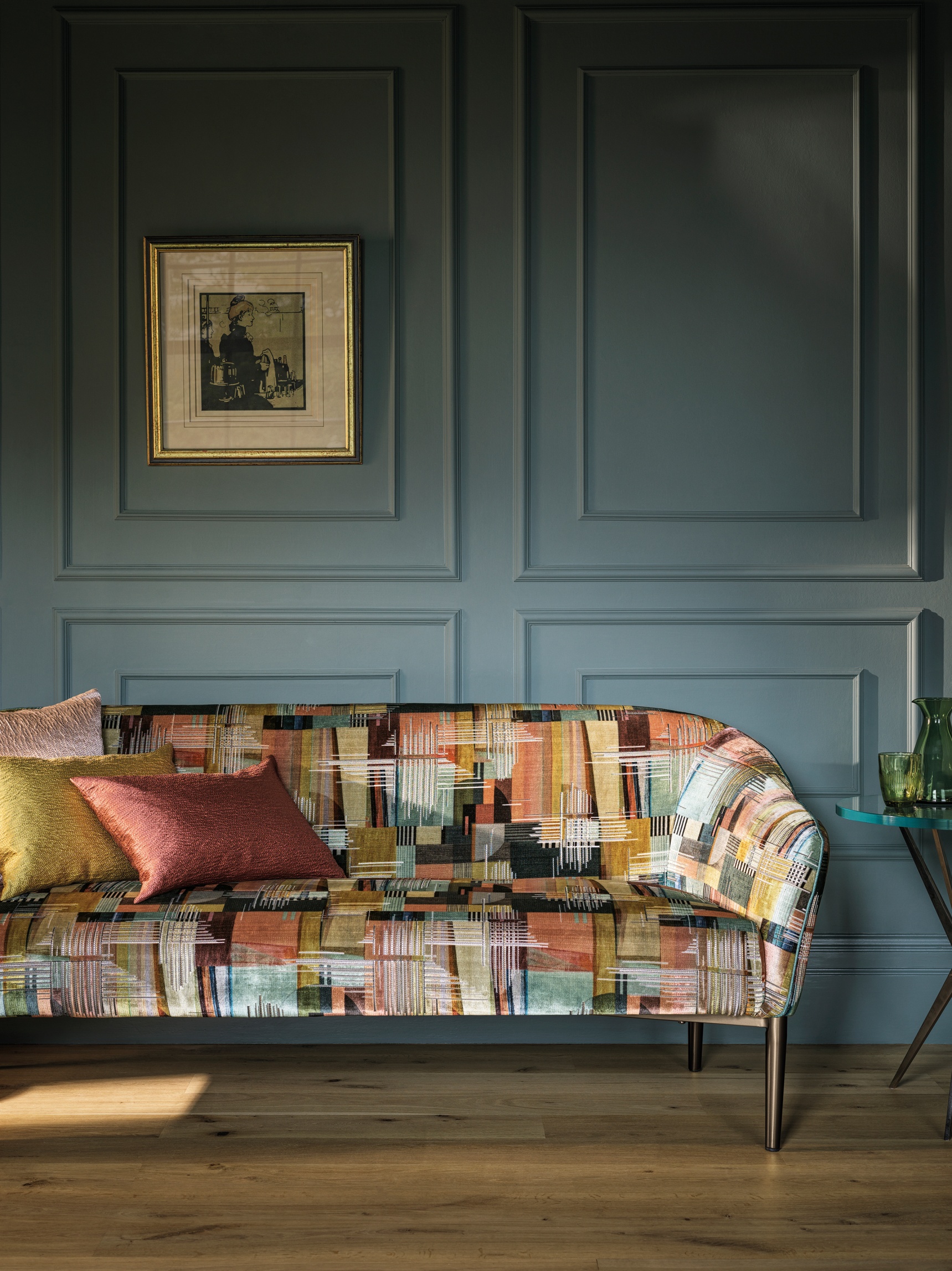 Ranging in material, Osborne & Little's spring summer 2023 collections maintain an eloquent language. Their Rhapsody prints and embroideries are all natural, inspired by lakeside views, magical woodlands and water birds and plants. Foulard Silk offers delicate designs in plain, beautiful silk drapery fabrics that come in colours as warm as rich reds and terracotta and cool as the natural shades of green and aqua. Meanwhile, the Elysium wallpaper captures an array of lilies and giant lily pads in a vibrant scene.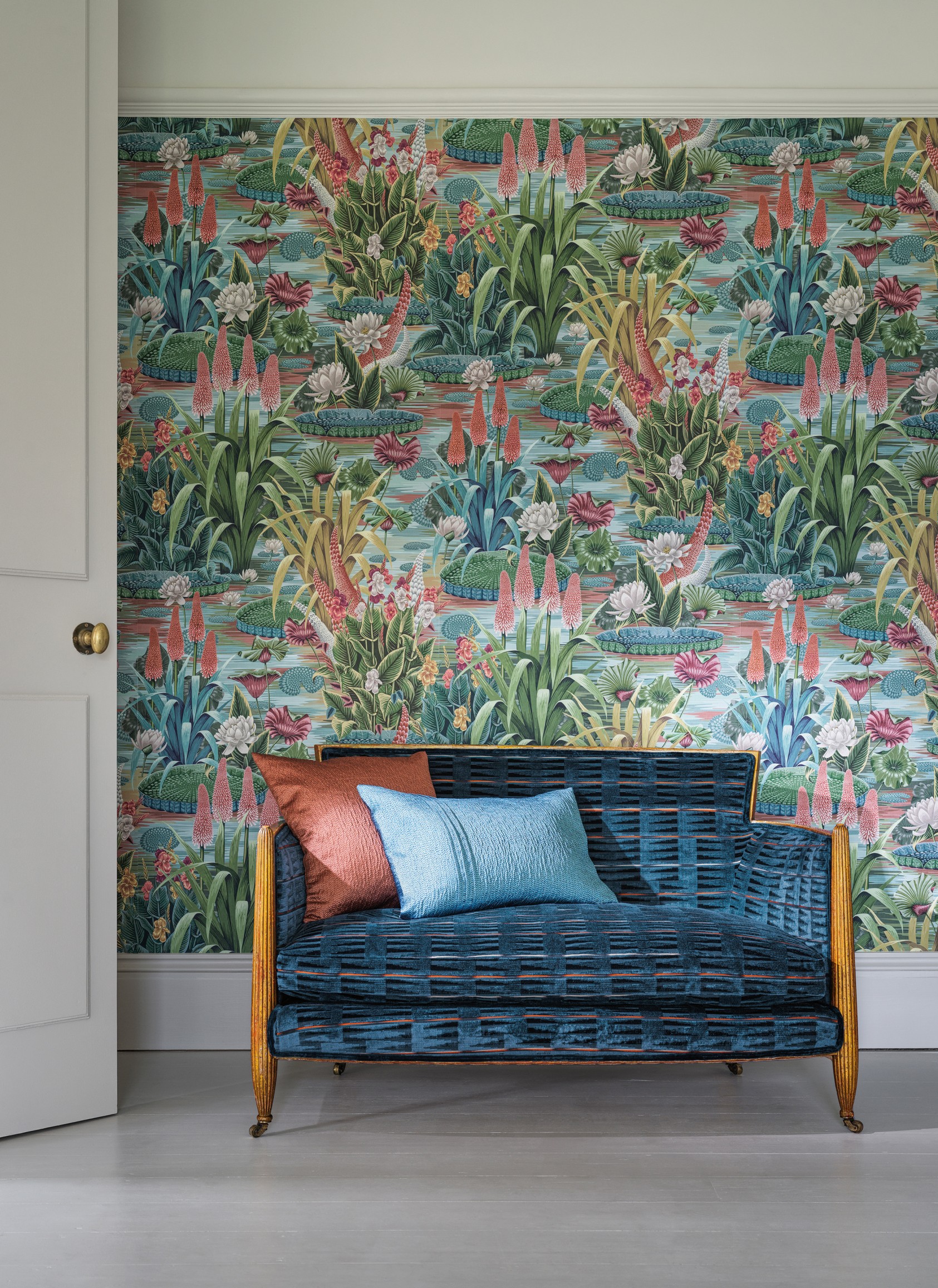 Presenting a more regal feel, the Regency Stripe wallpapers are classic in their design while maintaining a luxe look with their pinstripes, having a contemporary palette made up of pretty pastels and neutrals. Having a more urban approach, the Villa Como mural is a repetitive scene of stone colonnades and traditional lakeside villas from Northern Italy.
Ralph Lauren Home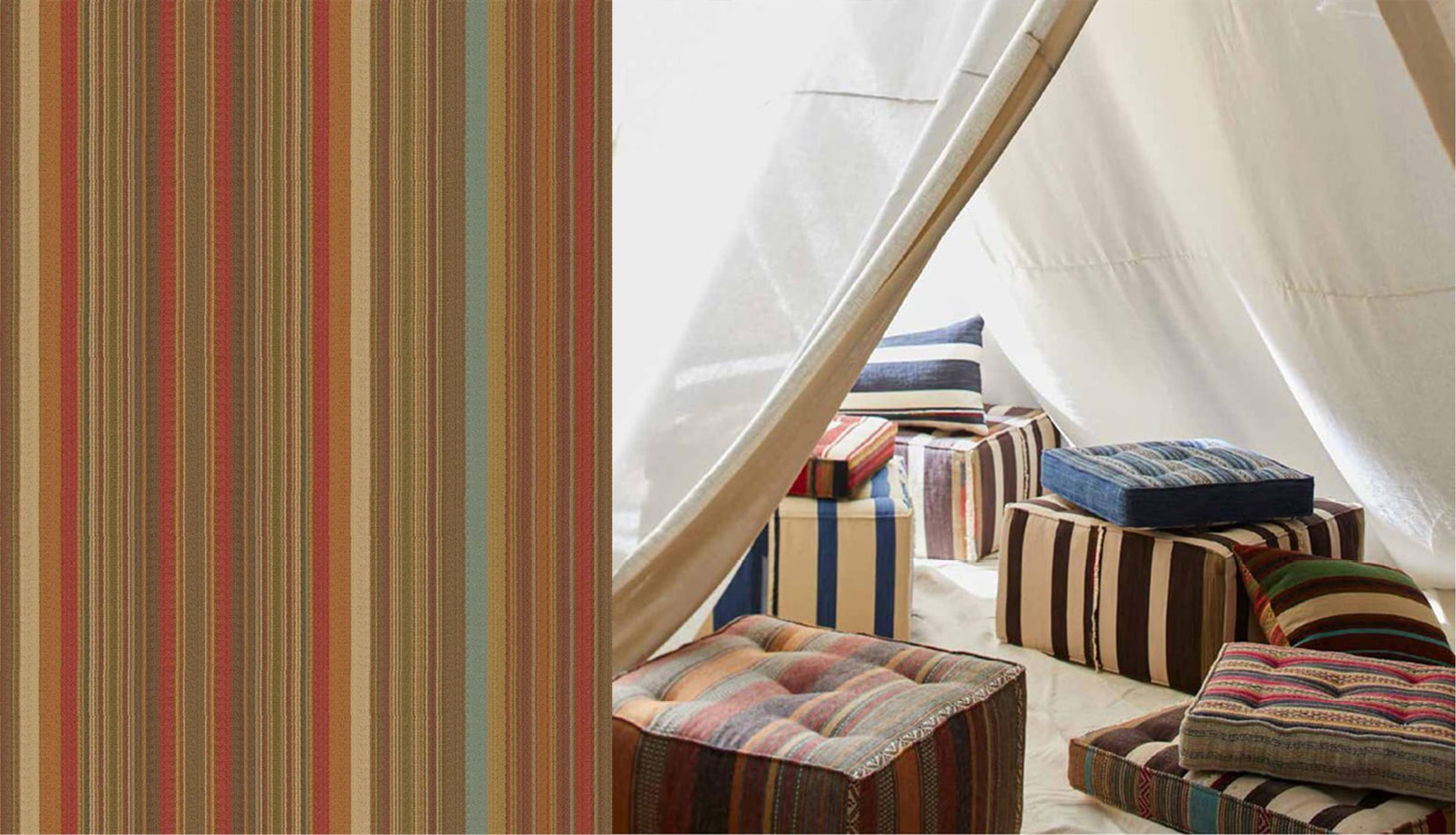 Defining the season with nautical patterns, Ralph Lauren Home's Coastal Papers voices a sophisticated expression of maritime. Covering scenes varying from starry skies, shipping lanes and captain logs, and boat blueprints in a palette of elegant whites, airy creams, and soft blues.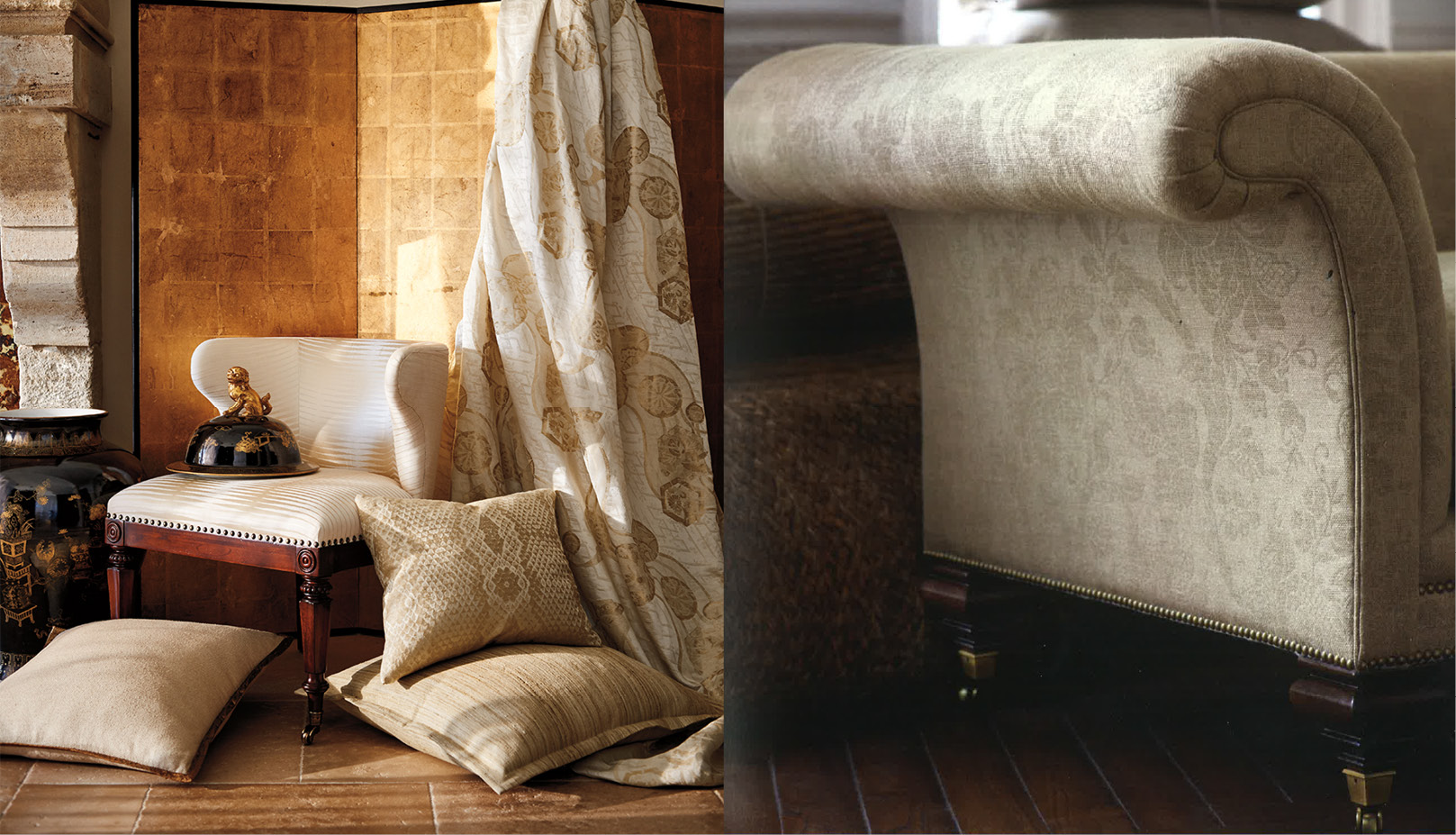 Their linens, crafted from European flax, are arranged to cater to a range of preferences. Offering classic prints, the 'Blue Book' features beautiful embroideries, while the 'Archival Florals' fair with a vintage feel that has tailored checks in a palette ranging from moody tones to fresh hues.
Cole & Son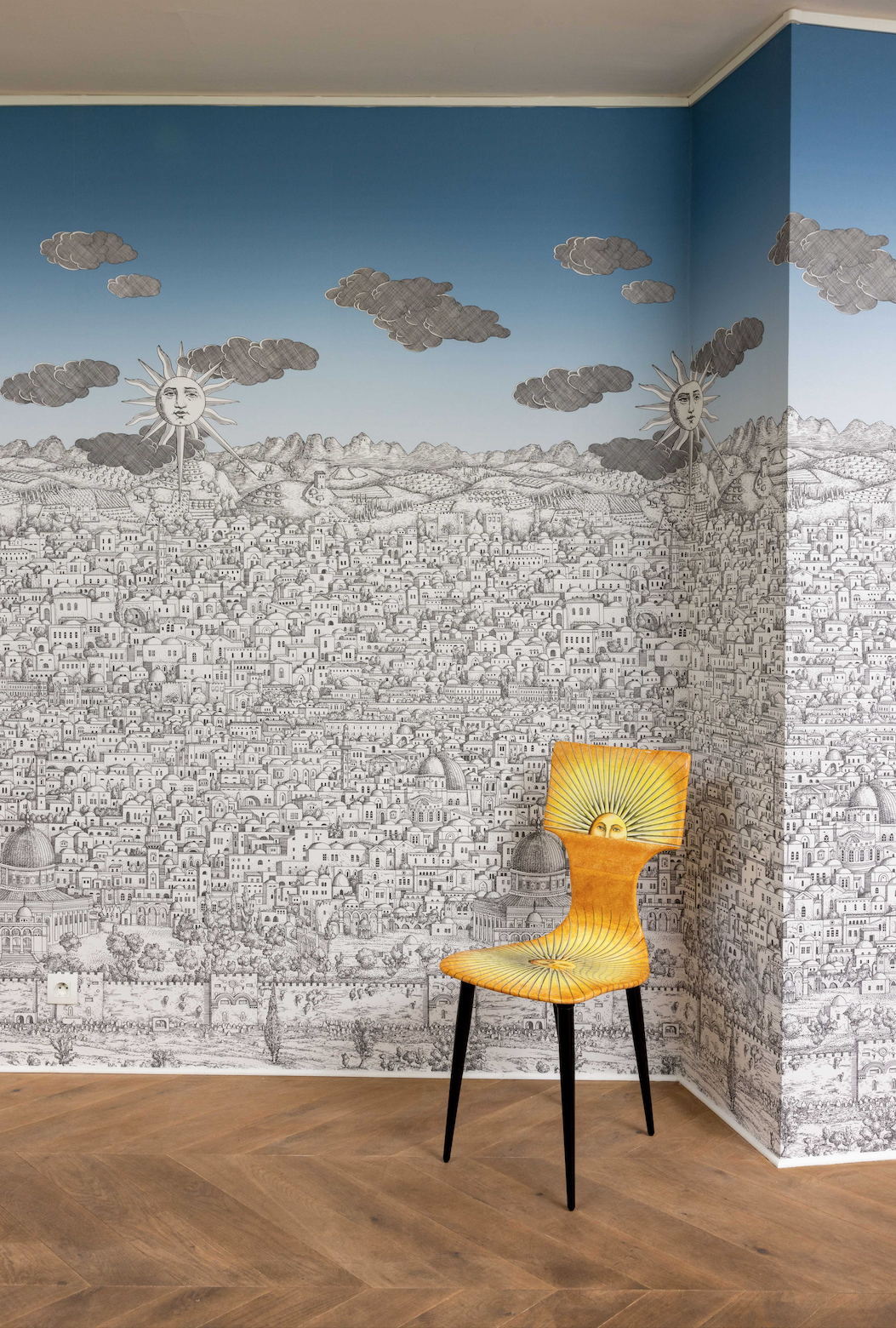 In the second volume of British design house Cole & Son's partnership with the whimsical prowess of Italian atelier Fornasetti, artistry and wit are put together to produce surreal prints with geometric flair. 'Vista Mediterranea', depicts a medley of architectural styles brought together in a seemingly endless panoramic view. It draws from the 1940s, when Fornasetti created a similar dreamlike scene in a Milan residence. In Paris, the journey features a bright cerulean sky with deep tanzanite as it shifts from day to night.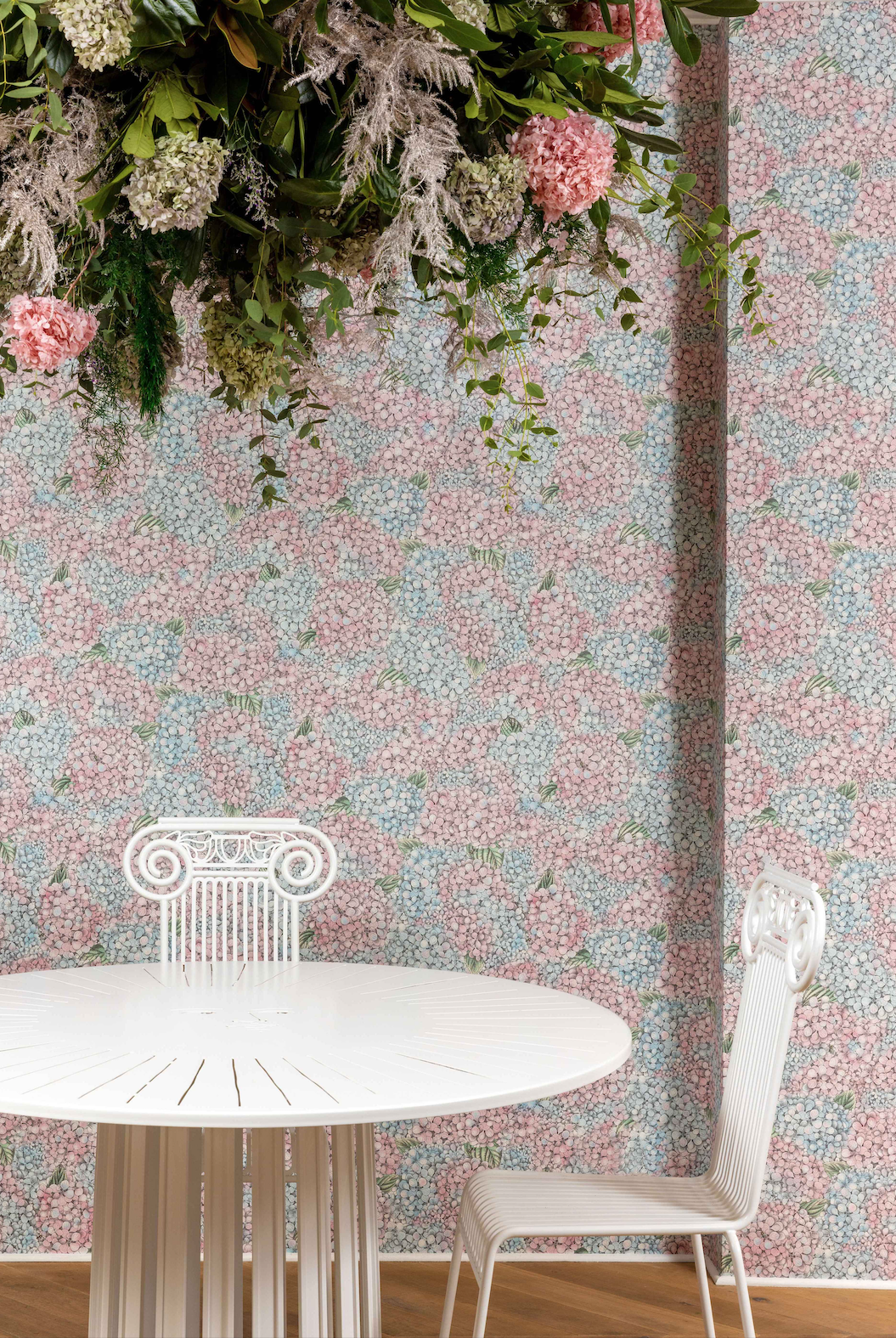 Artistic Director Barnaba Fornasetti created a dense bouquet of petals with bees in the 'Ortensia'. The print is full of life, drawing viewers into floral serenity, evoking the sweet smells of summer through soft pastels. Fornasetti is a diversified foray into abstract, contemporary art, evoking beautiful universes that cater to both classical and modern appetites.
Casamance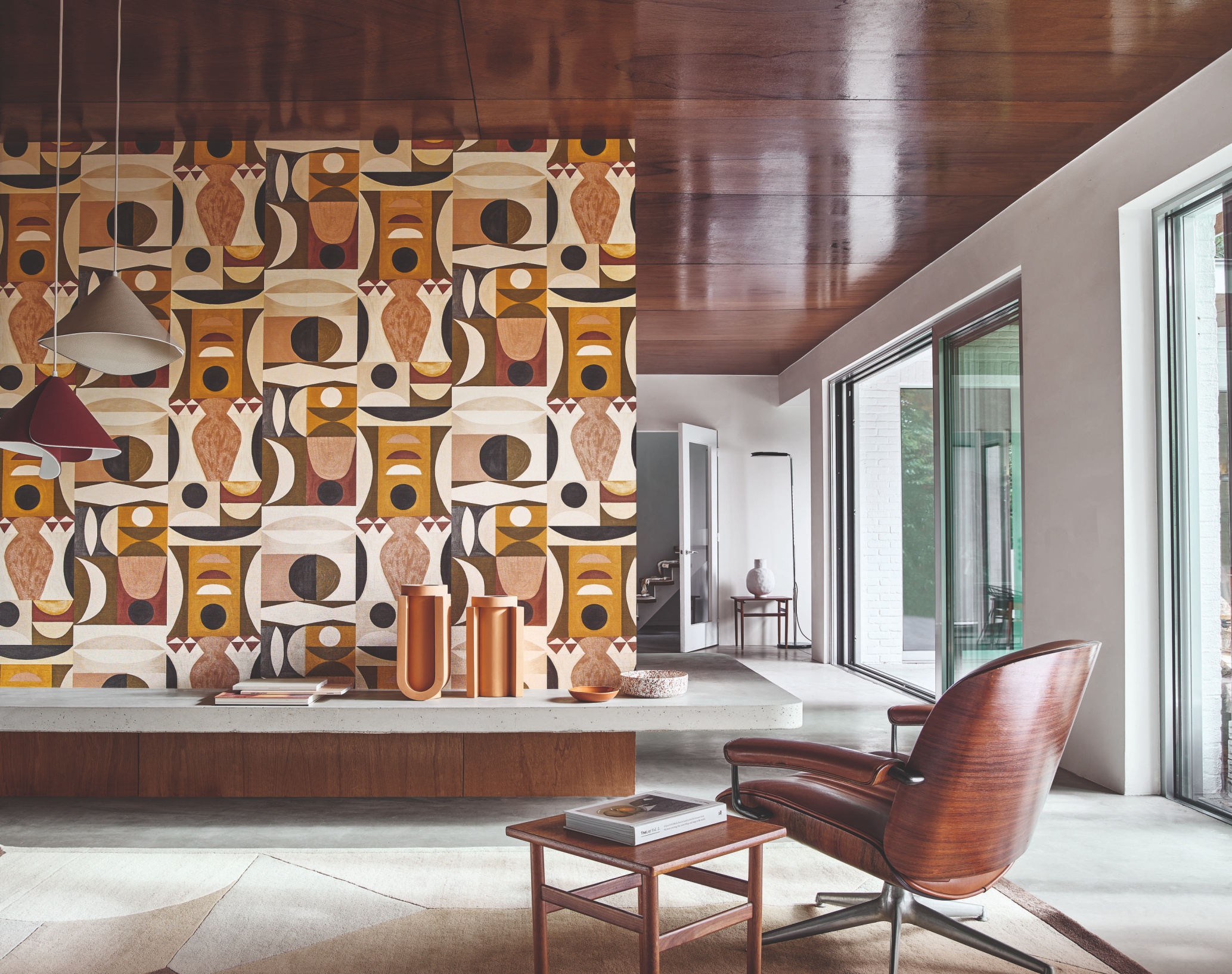 Among Texdecor's many brands, Casamance embarked on a journey of materials and art, drawing from beachside curvatures and abstract geometry to create a variety of collections. 'Mouvements' gets its inspiration from abstraction, as forms and patterns express the freedom to create and exude a bundle of visual energy.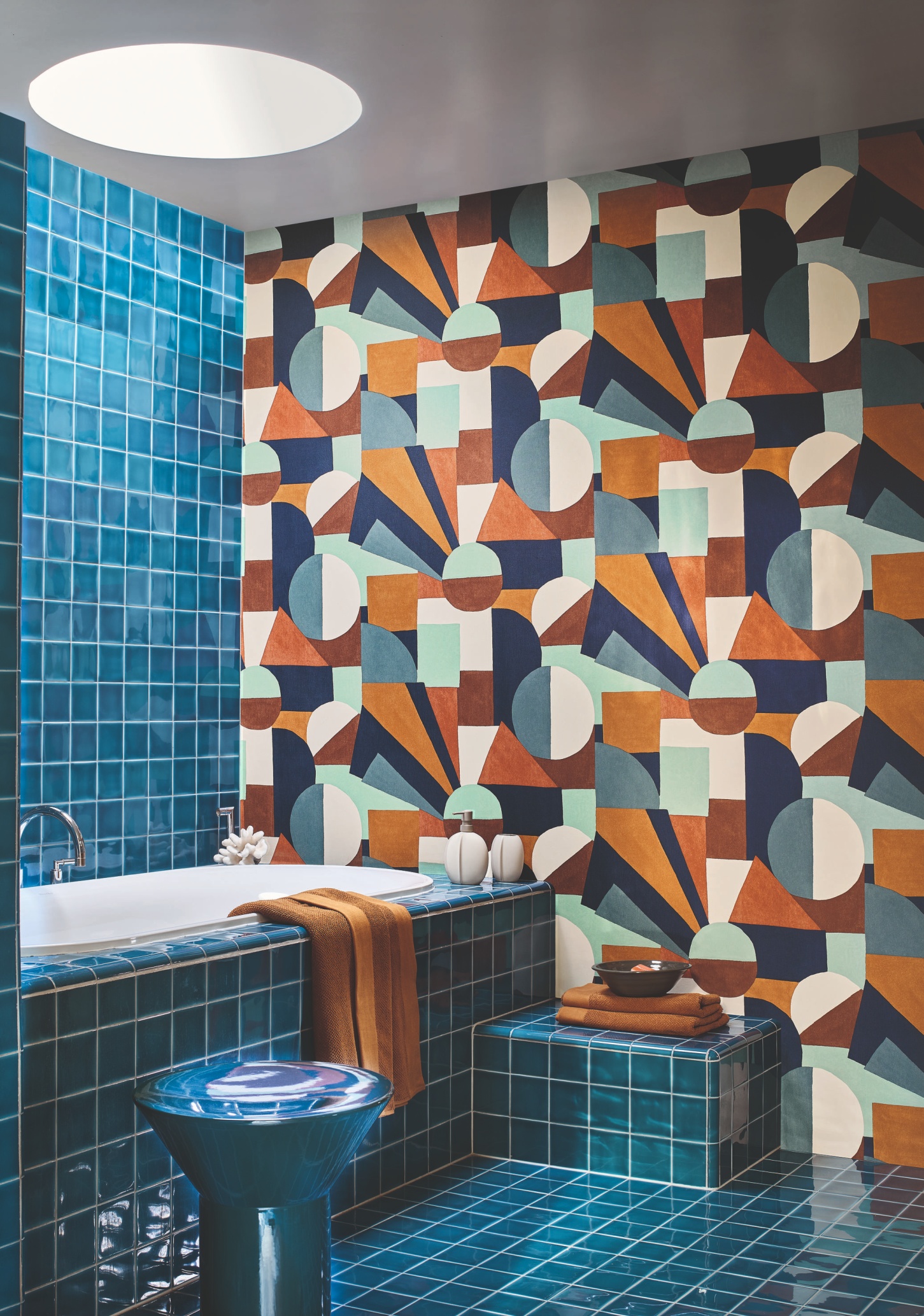 'Golfe Du Bengale' sets sail to the Indian Ocean, having exotic textures that host native trees which have been recreated in immaculate designs. 'L'île Aux Oiseaux', meanwhile, visits the natural beauties found in the Atlantic Ocean.
Misia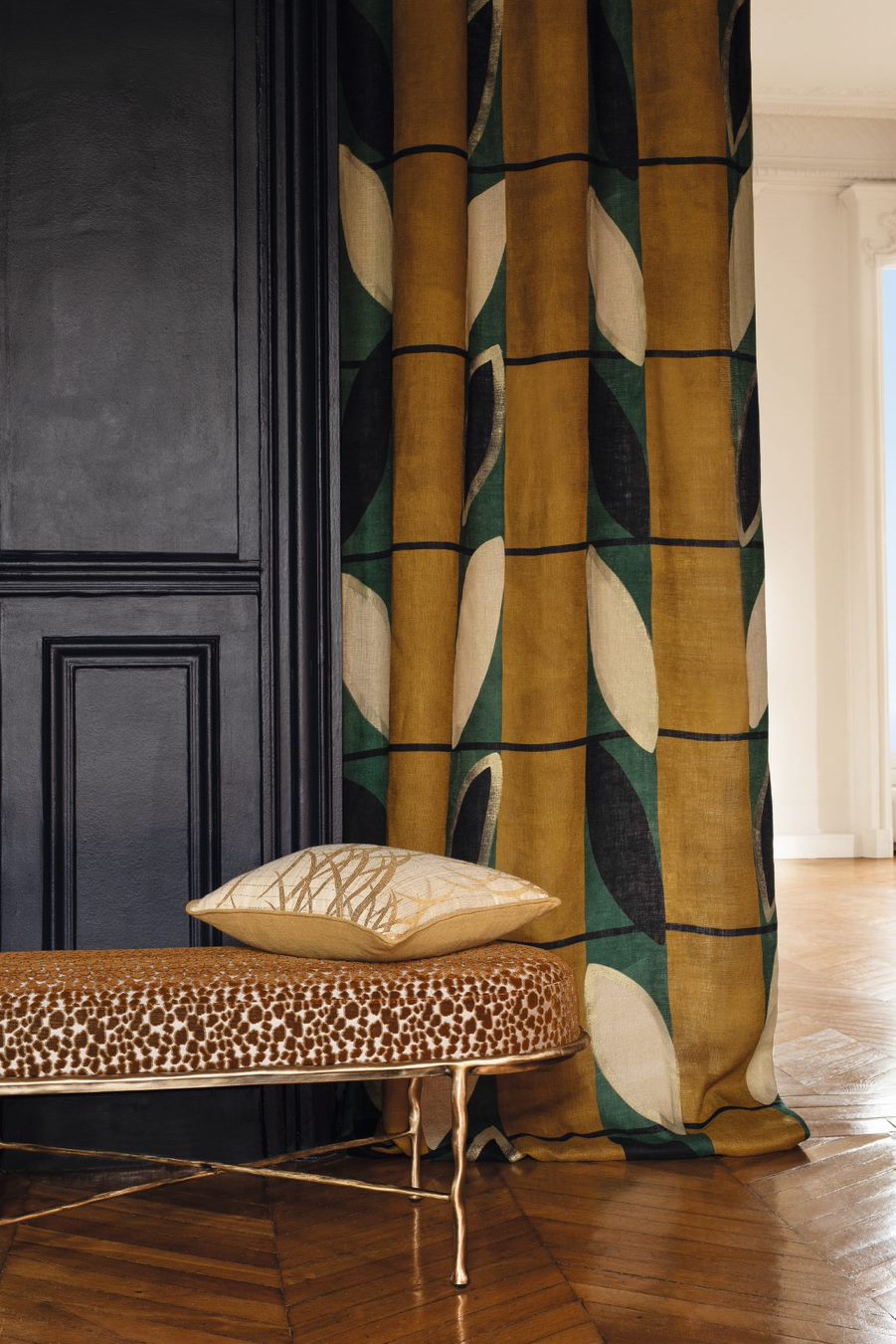 Another Texdecor gem presents various instalments of its previous collections, visiting ambiances such as 'Paris at midnight' through dark blues with luxurious shades of bronze, champagne and gold coatings on velvet, 'Private Mansions' in warm and exquisite tones, and 'Dusky' in a muted blend of pink, old rose mingling with chestnut and ivory.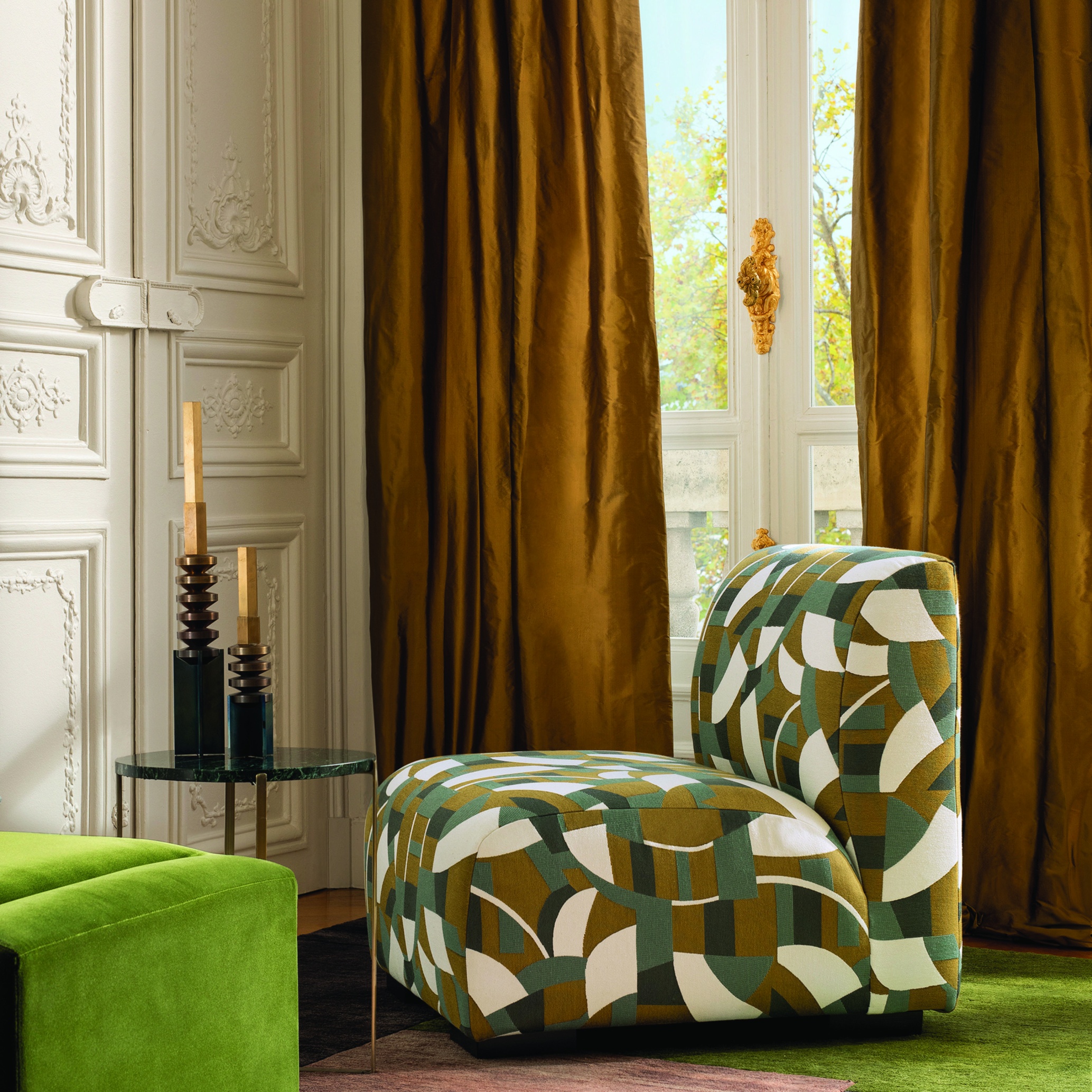 Their Lain Et Lin collection features natural fine materials such as high quality cotton-chenille yarns, combed linen and farmed wool from the UK. The 'IN & Outdoor Estival' collection uses recyclable and durable materials to create airy fabrics with a weathered look.