Donia El Sadat, the founder of home décor brand Leaves & Co, looks to reintroduce traditional Egyptian items into contemporary interiors with their folk-inspired pieces.
Every summer, Donia El Sadat - founder of home décor brand Leaves & Co. - would take her selection of crafted home products somewhere along Egypt's North Coast. Made up of items that are deeply inspired by Egyptian traditions, Leaves & Co.'s collection includes trays that cater to brides on post-wedding brunches, and tableware with built-in flower vases. This year, they have settled within a pink and turquoise store at beach resort and development, Caesar.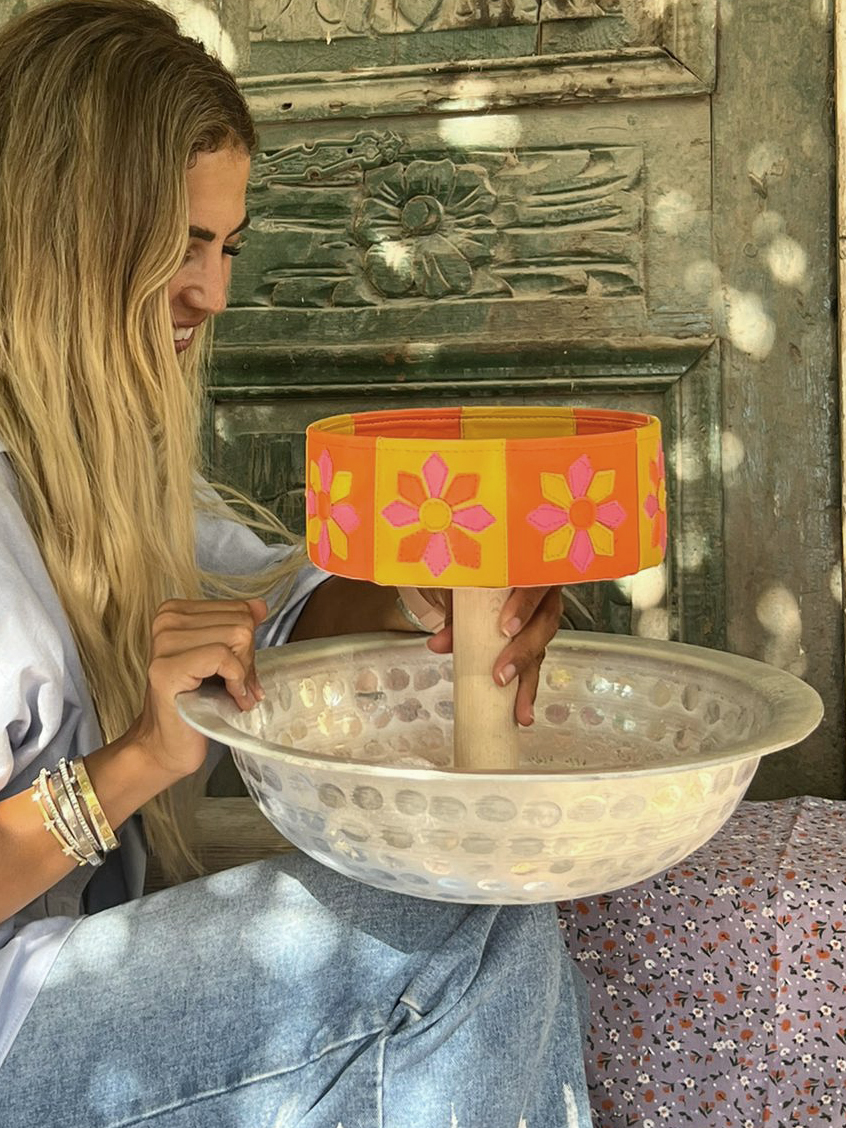 "Our concept is to cultivate stories and moments from everyday objects at home," El Sadat tells #SceneHome. "My family came from Upper Egypt, where tradition runs through everything from the smallest plates to wedding decorations. I've always dreamed of putting these traditions into a contemporary mix."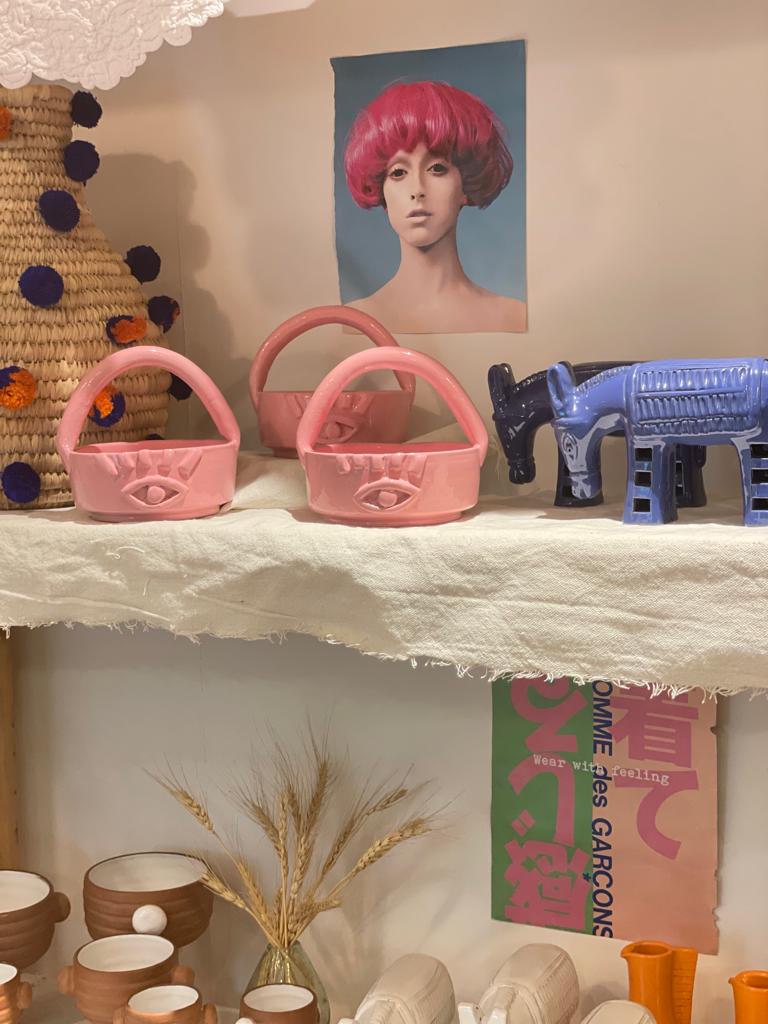 Throughout Leaves & Co.'s seasonal location, you will be able to find reinterpreted gift items and decorations related to traditional occasions. Egyptian Eid cookie plates sit alongside candelabra given out to celebrate the birth of a new baby.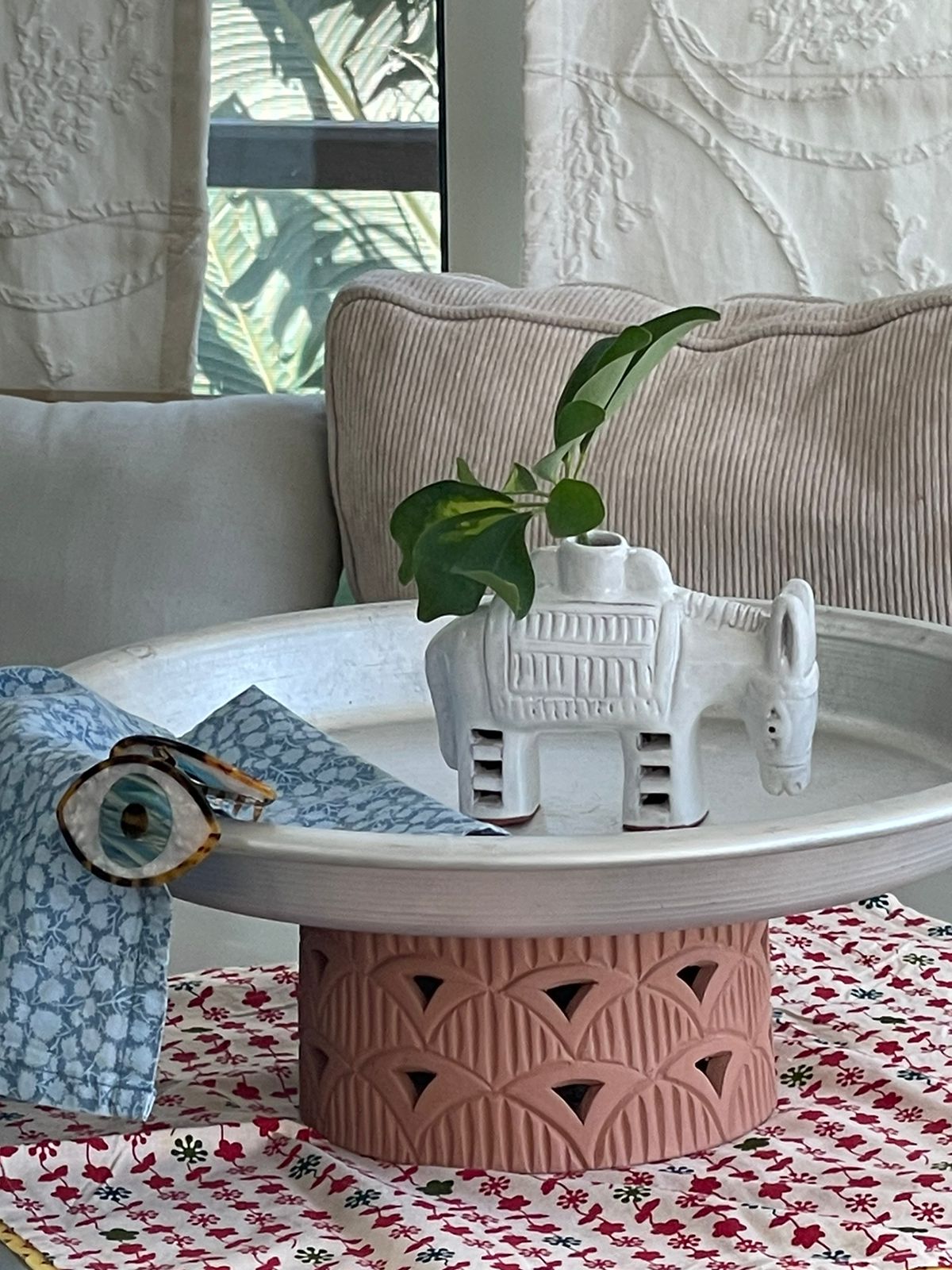 "I made sure to embrace traditional decorations when I was planning for my wedding," El Sadat shares. Here she refers to 'Saneyet El Arosa', a massive tray that Egyptians traditionally offer to brides for their post-wedding brunch, often covered by a fair piece of cloth. Leaves & Co. adapted the trays with modern twists to be used on dining tables in a trendy manner.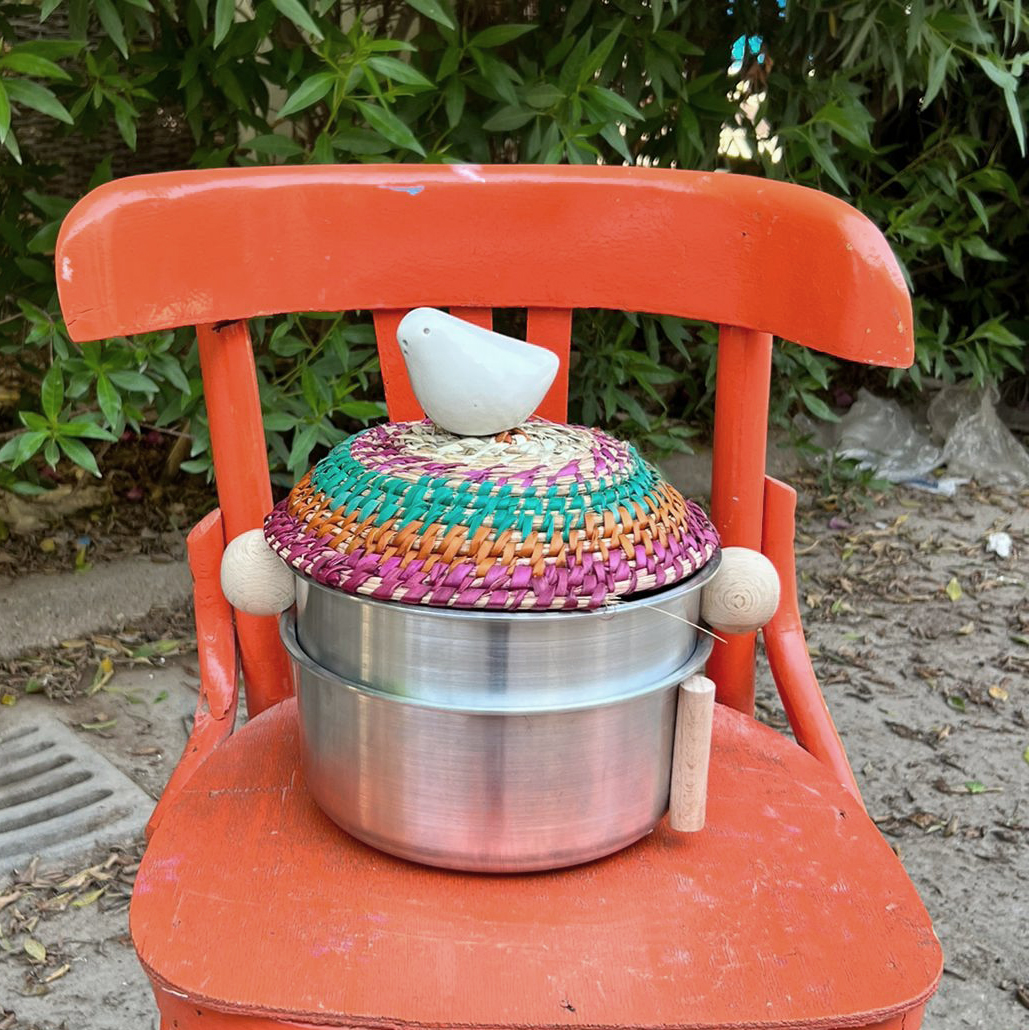 "The 'Saneyet El Arosa' has different designs depending on each governorate. We wanted to showcase how proud we are of the traditions these products represent," El Sadat adds.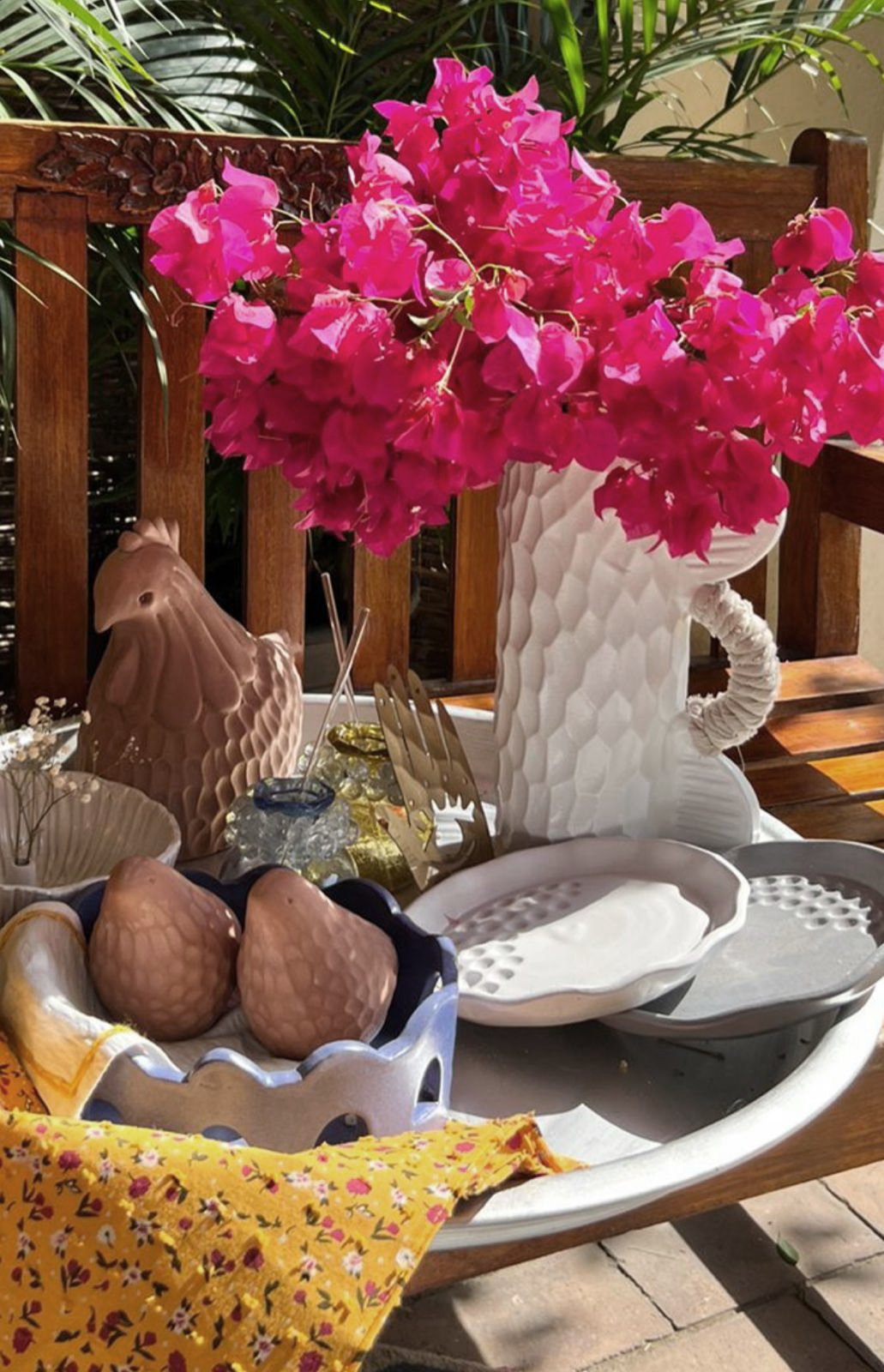 Further variations include tableware with built-in flower vases to breathe life into inanimate objects. "These items were designed to fill our dining and living rooms with emotion," she explains. "We're finding a balance between modern needs and our roots, so that everything we bring to the table rings a bell."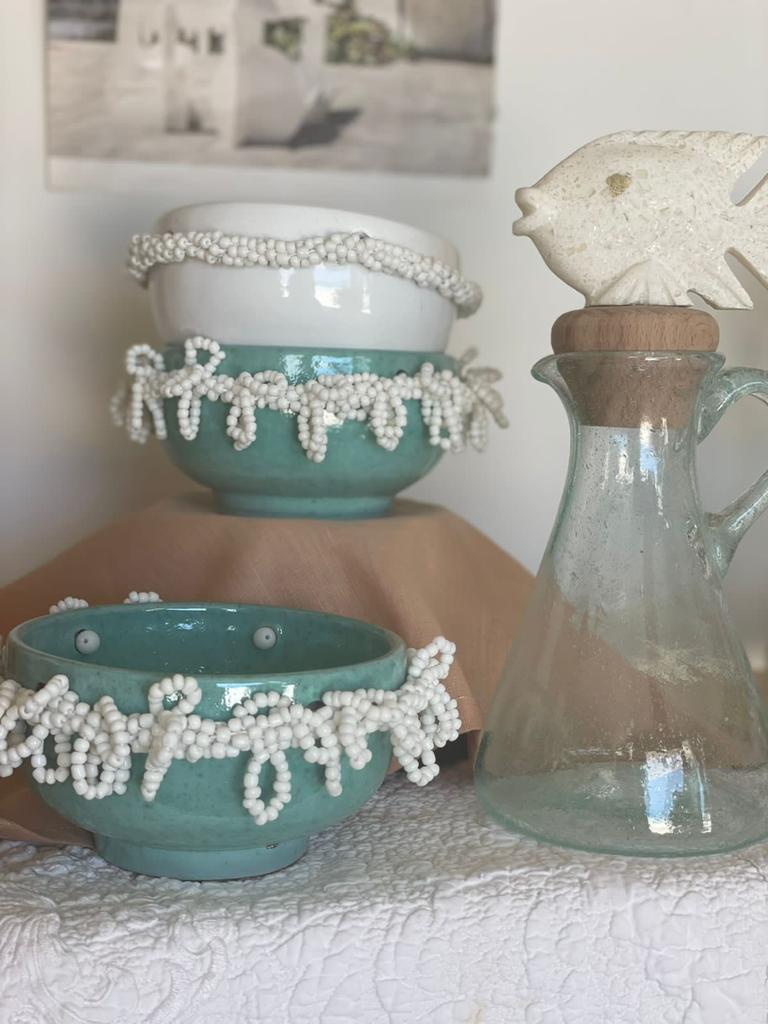 Before she founded her brand, El Sadat immersed herself into craftsmanship and attained a Masters in Social Entrepreneurship. "We work with workshops in all Egyptian governorates and we're constantly on the look for more talent," she says. "We try to empower the workshops and introduce them to other brands." Leaves & Co. doesn't stop at network-level support; they go as far as providing workshops with resources to help upgrade their capabilities.
At times when Ramadan lanterns are shaped as Minions, what El Sadat is doing with her brand is heartfelt. Not that there's anything wrong with Minions, but what happened to 'Wahawy ya Wahawy'?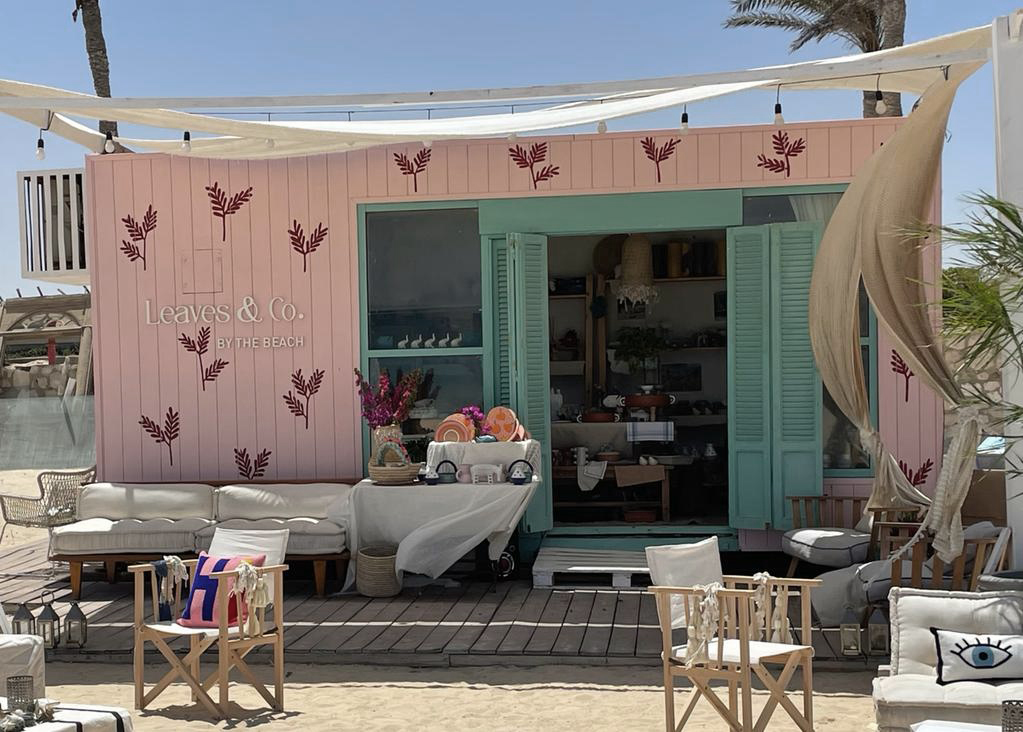 "When the summer season ended we would take these products home with us, but we feel that now is the right time for us to move to a permanent home in Cairo," El Sadat says. Aside from recreations of traditional crafts, Leaves & Co. also serves straightforward contemporary décor, which will be offered alongside the rest of her products in their Cairo flagship store due to open in September.