Founded by a dentist and a handyman, local furniture brand Ezazty radiates masculine lumberjack energy with their rough-hewn, hand carved wooden products.
There's a certain timeless energy when it comes to wooden pieces, especially when you can still see the rough bark of Egyptian rosewood on the outside of an otherwise smooth fruit bowl, or the jagged edges of a platter that seems to have been carved right out of a tree's trunk. Egyptian furniture brand Ezazty is all about authentic woodworks that appear to be made for the lumberjack within our souls, with each of their offerings handcarved by founder and dentist Mario Gendy.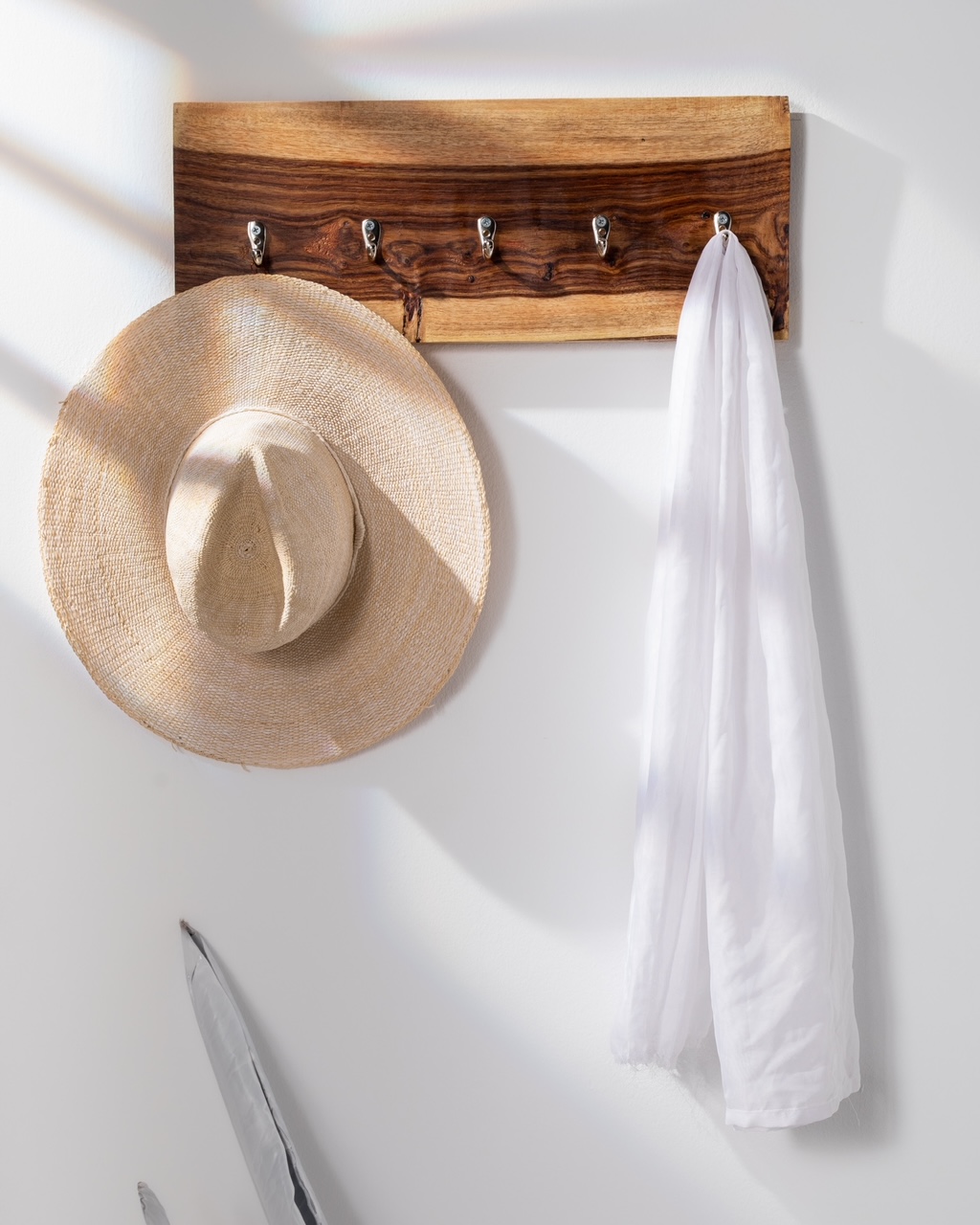 "I'm a dentist and throughout my childhood I enjoyed handcrafting," Gendy tells SceneHome. Considered a handyman amongst his family and friends, Gendy was often called on for all the necessary little fixes that needed to be made in his family's home, and in 2018 he decided to direct his passion into the launch of his new brand. After all, the intricate handiwork required for dentistry and craftsmanship weren't all too different to him. "I created a small workshop at home to fix things and I would spend free time there developing products."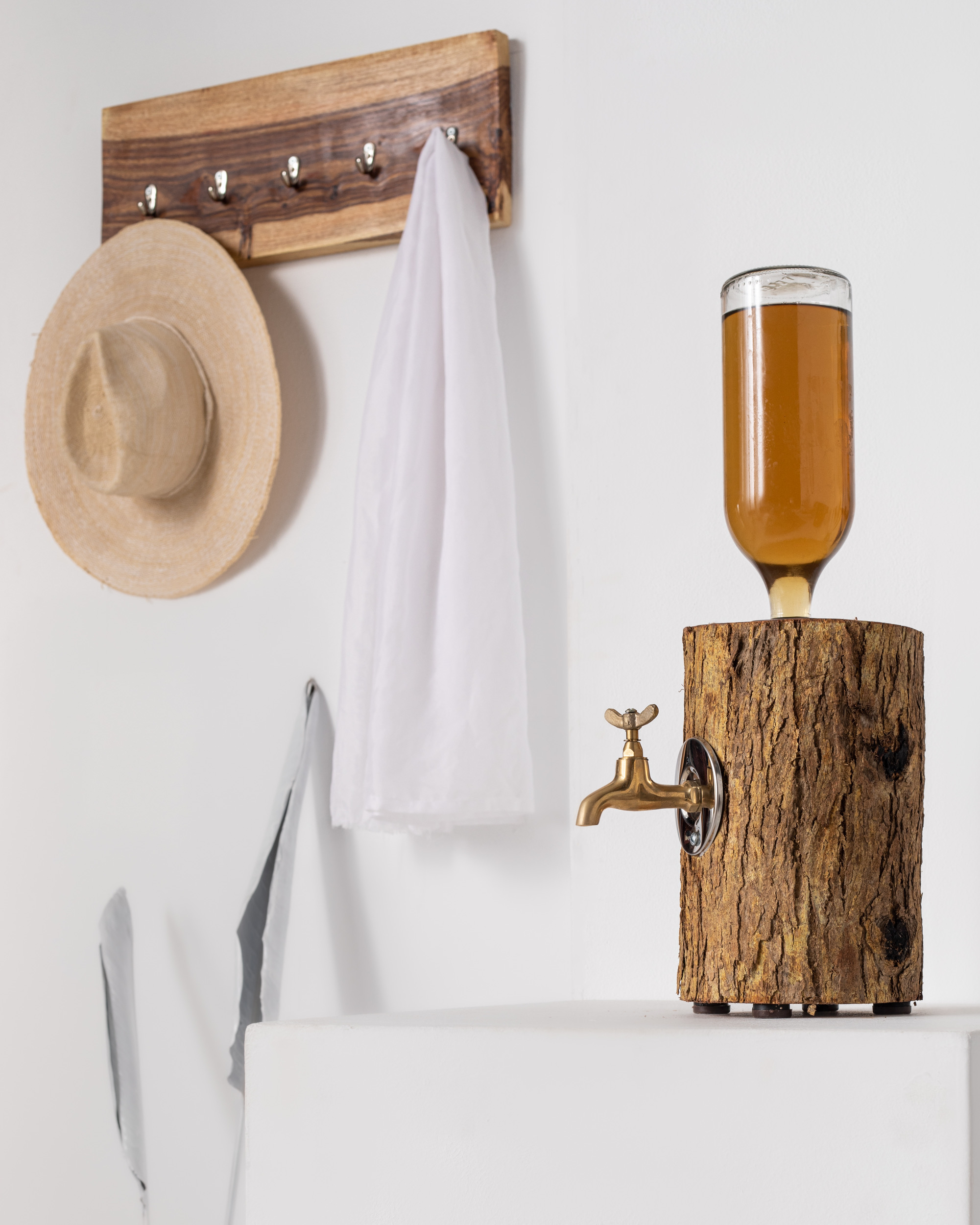 "We wanted to create unique products that give their homes a comfortable yet stylish ambience," Gendy continues. "Things kicked off with the dispenser, which is ideal for gatherings." Whichever bottle it is you prefer, place it in the dispenser and the outcome becomes a uniquely textured furnishing with a raw look and feel to it. Simple and aesthetic, it's little wonder that it quickly became Ezazty's best selling product.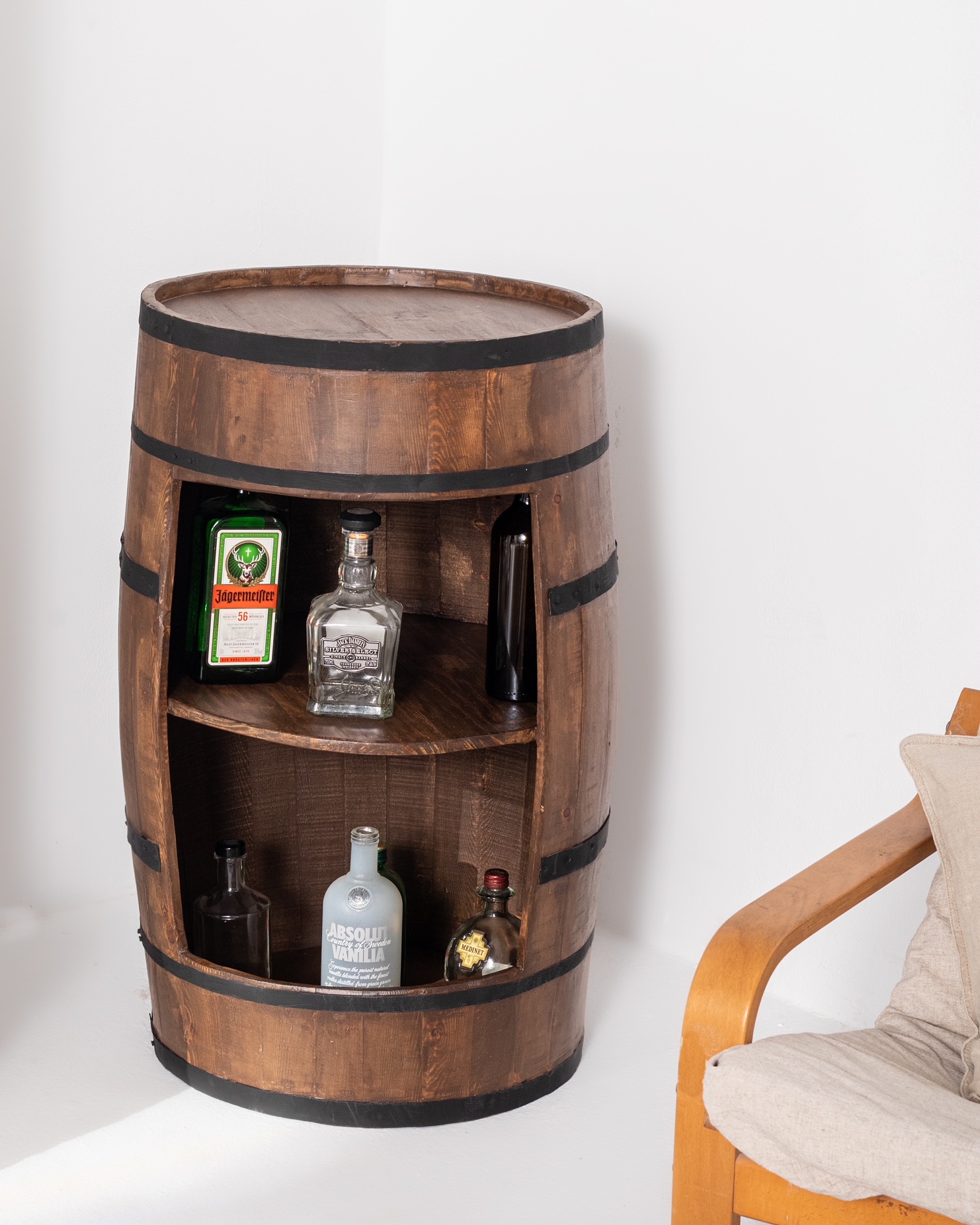 "We're now adding more products for variety, like ice-buckets and barrels, as well as wooden tables in different sizes," Gendy says. The newest additions also include an organically carved lighting fixture with bulbs hanging from it in a rather industrial fashion, and side lamps that keep the bulb's base hidden, leaving just the globe and the rose wood in sight.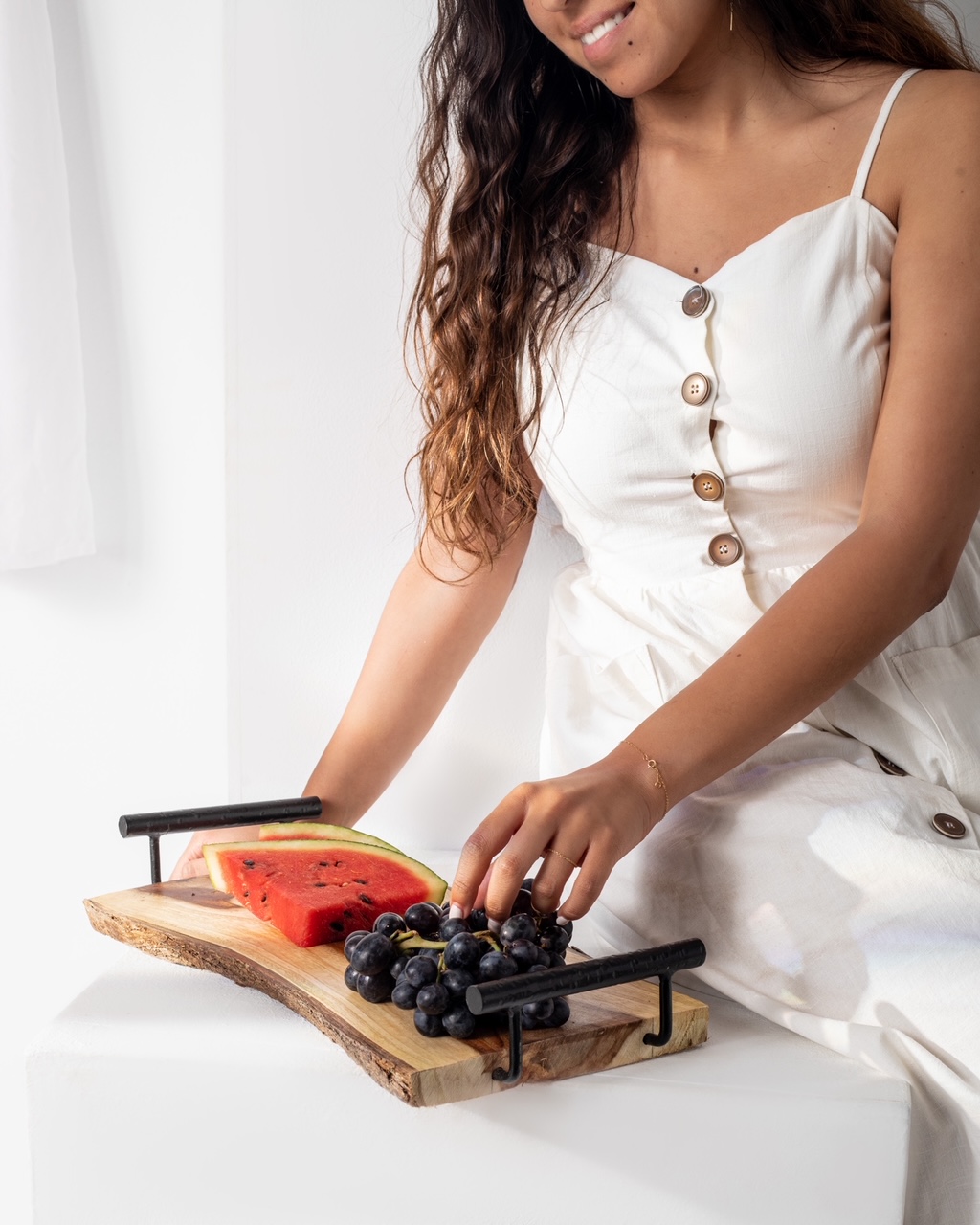 Ezazty's trays are made of clear cut slabs of wood with minimal metal handles, while their buckets and barrels bring a refreshingly rugged look to contemporary homes. If there's a phrase that could be used to describe Ezazty's products, it's definitely 'old school', bringing with them a rough hewn energy most befitting a bachelor den.