Inside the maximalist den, vintage chic pieces are displayed alongside contemporary solutions for modern needs.
The larger-than-life world of award-winning Egyptian interior designer Nihal Zaki has been encapsulated in her brand new showroom at Capital Business Park in Sheikh Zayed. Engaging elements are displayed in the carefully arranged space, where the designer's curations and custom-made designs are put in a vintage chic, maximalist blend.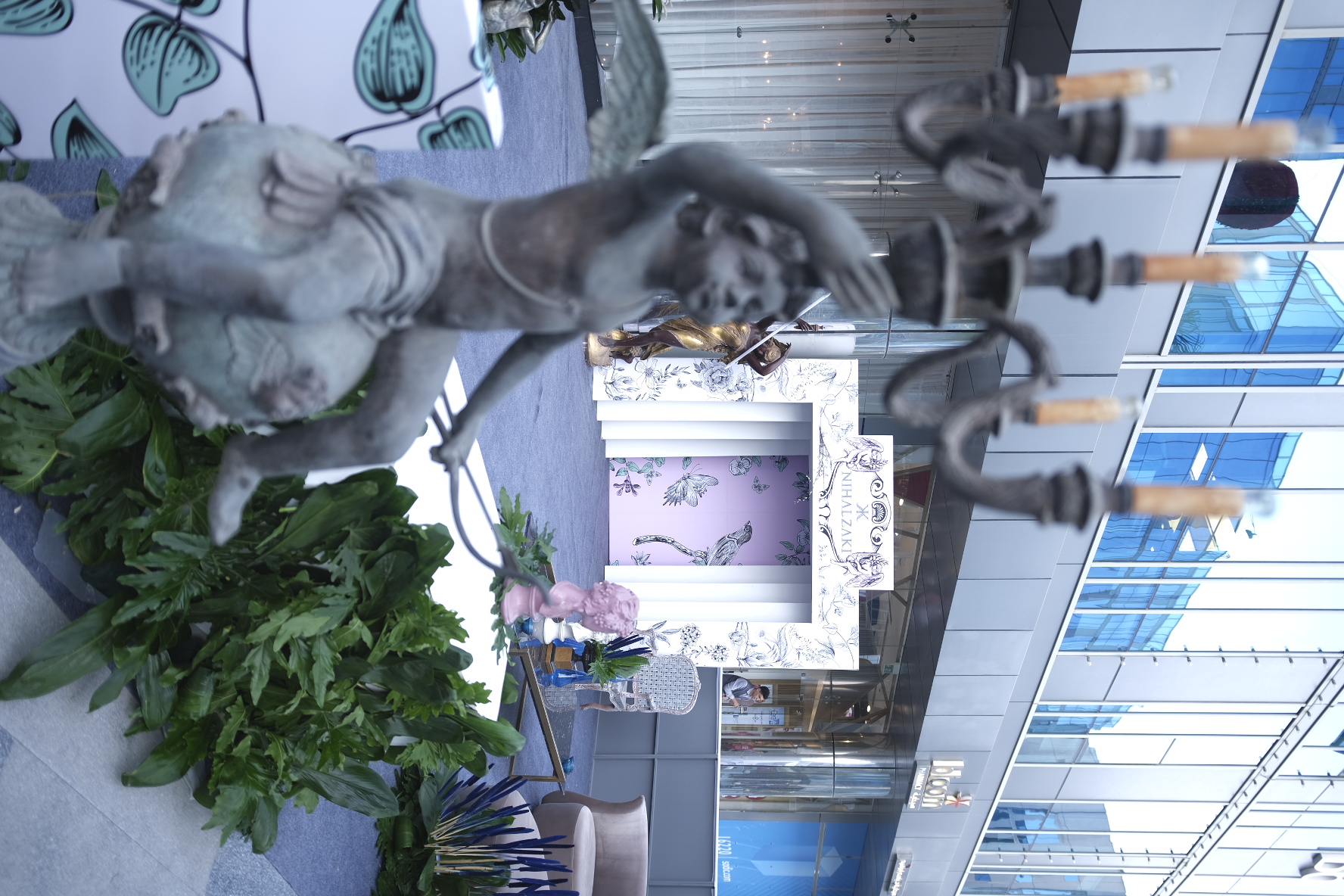 Embodying the designer's approach to spaces and decorations, the showroom is split into zones hosting antique pieces alongside contemporary creations that cater to modern needs and comfort. "Our concept was to have everything covered, whether you're gifting, furnishing or completely redesigning your house," Zaki tells SceneHome.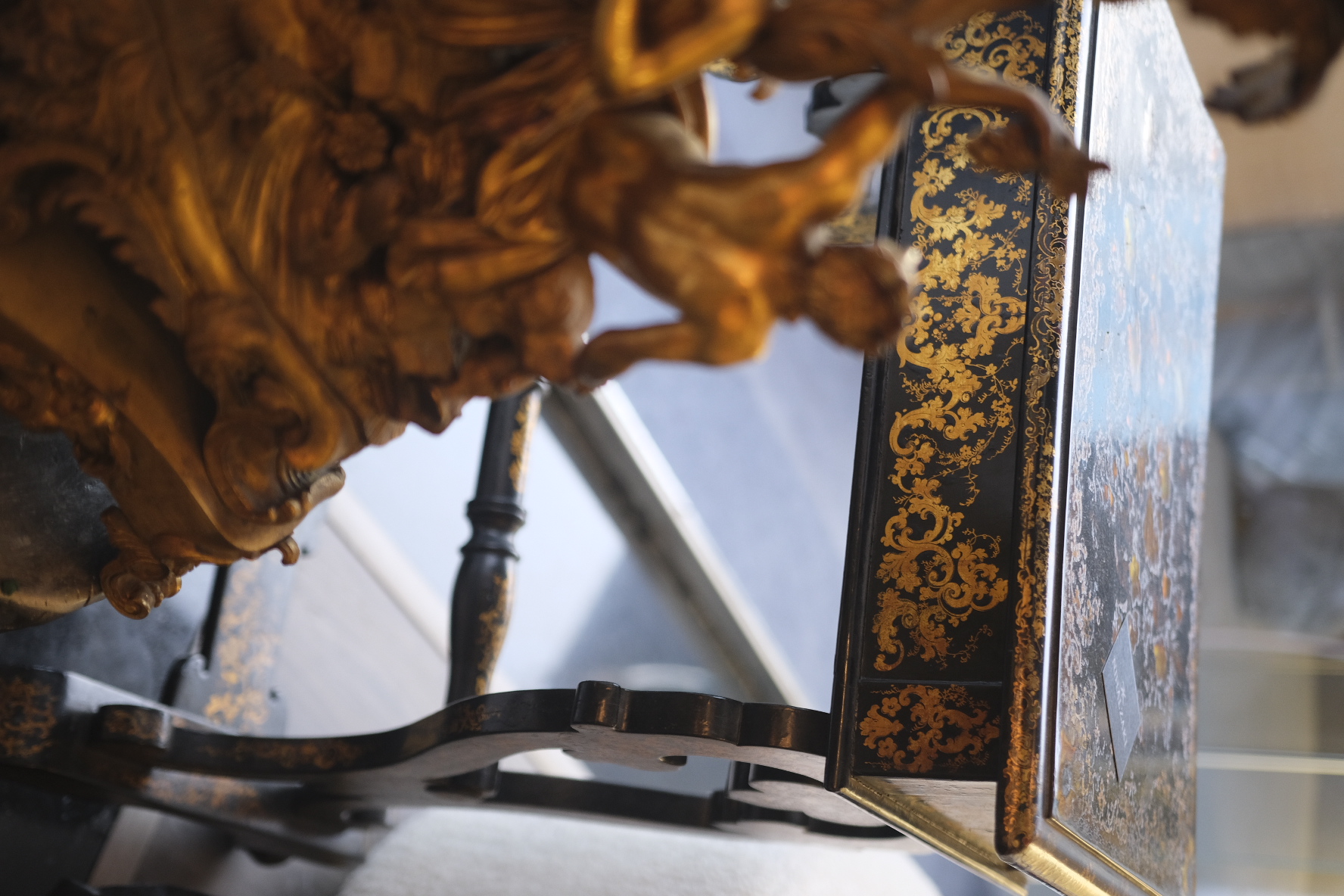 The space features Zaki's signature curation of gothic and Italian pieces, and her studio's in-house productions like two-dimensional wallpaper depicting Neo Baroque scenery and immaculate, locally crafted woodwork and furniture, and a distinct 'Cabinet of Curiosities' that hosts exotic gifts ranging from Murano glass to antique helmets for those with an acquired taste. "I have a lot of friends who like to give exciting, out-of-the-box items as gifts," Zaki says, gesturing at the eclectic collection contained within the cabinet.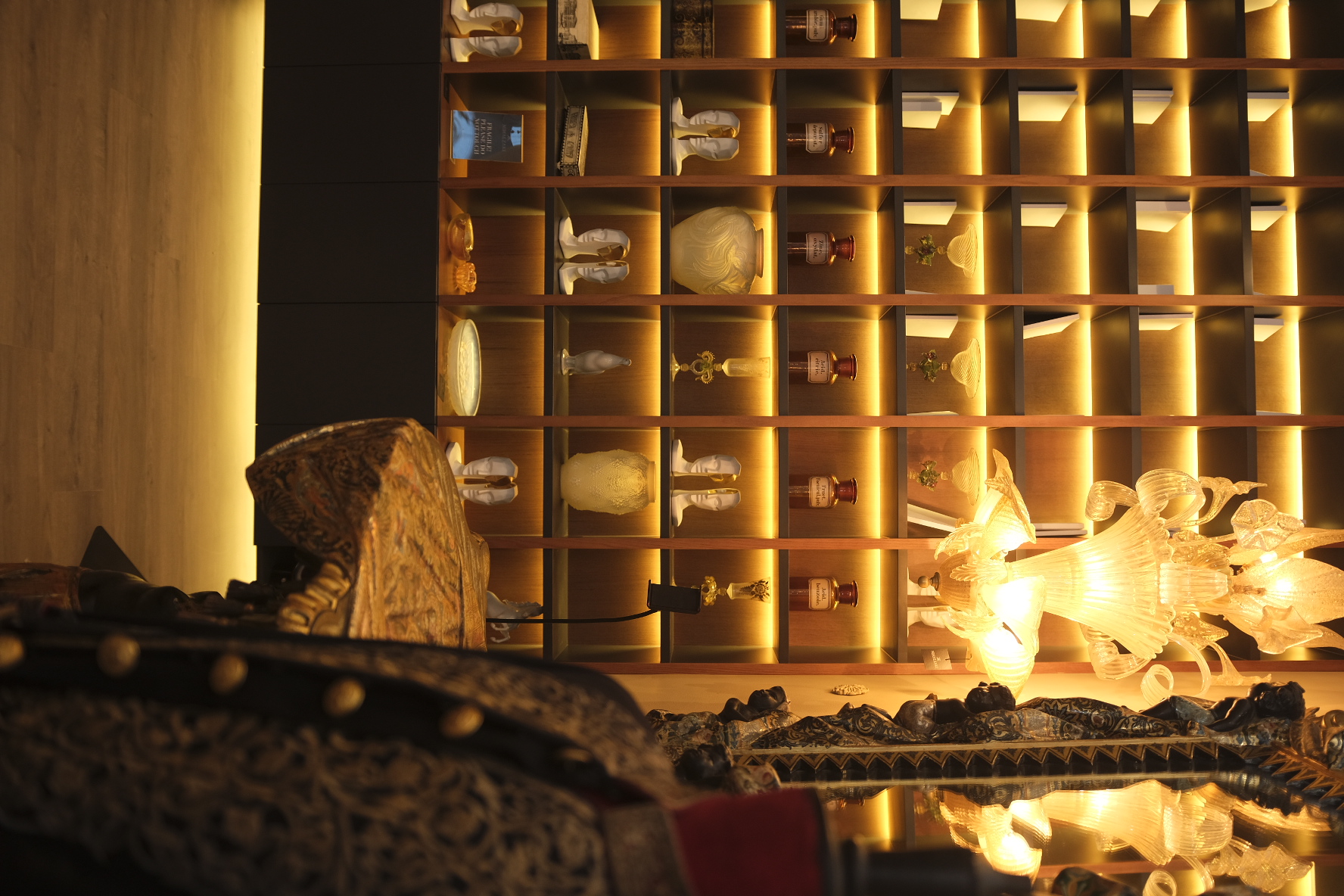 Modernity is far from abandoned in the showroom, with an organic sofa being used as a separator between a cushy bed and the space. Showcasing the studio's approach, one of practicality and pizazz, immaculate woodwork is customised to create kitchenettes, dining rooms, closets and shelves that are tailored to their spaces.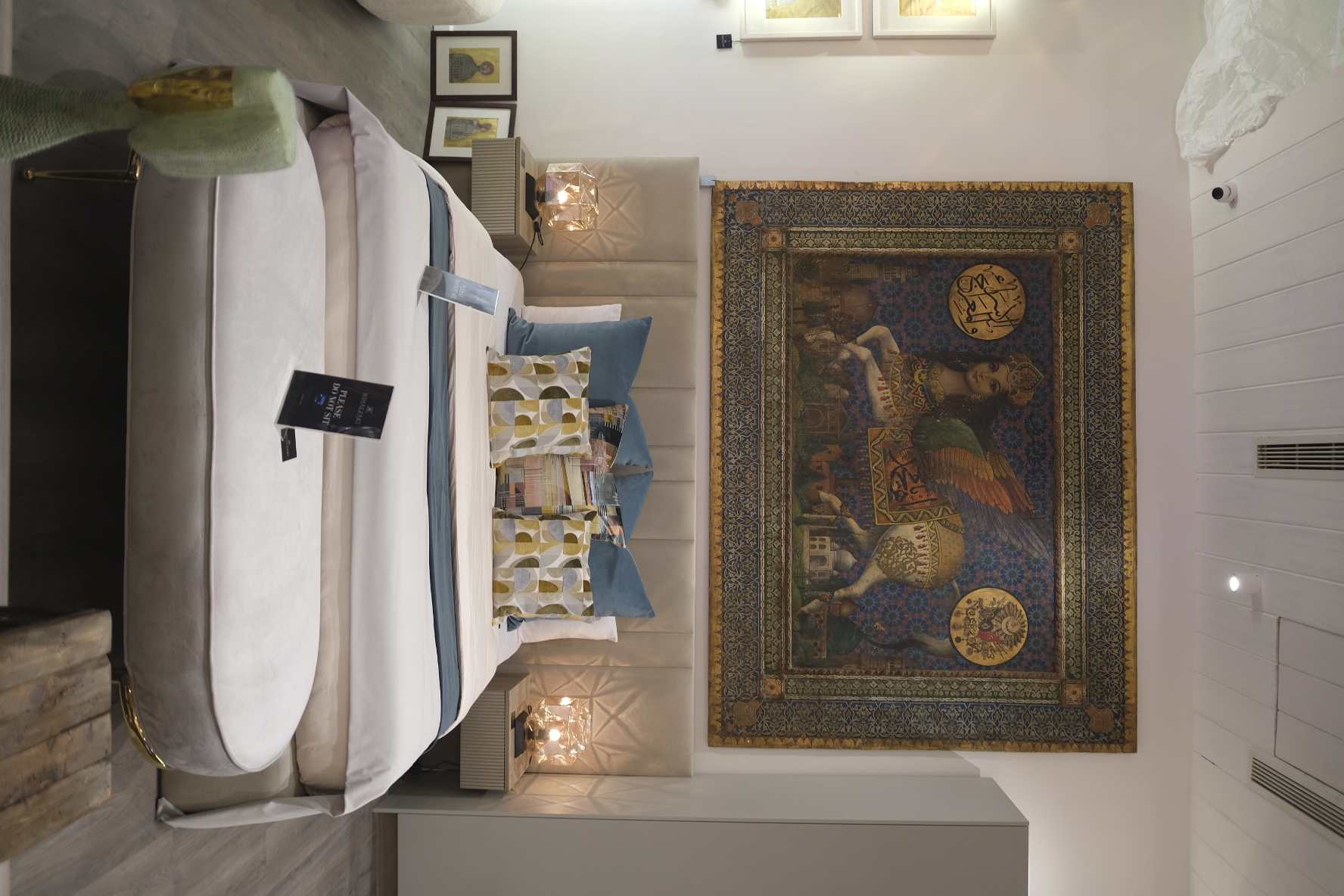 If you find it extravagant or even theatrical, well, the design studio's approach isn't for everyone. Zaki takes pride in catering to those who enjoy the more flamboyant things in life, all while presenting them in a functional setting that relies on local manufacturing.