The joining of Amr Helmy's bespoke craftsmanship and Korsagy's authentic digital designs brought this Japanese inspired stool to life without compromising its unique form.
Fantasy is the realm where digital designs operate, offering room for expression and exploration without the constraints of realism or functionality. That said, when bringing such a design to the physical realm, you'll suddenly be met with the constraints of reality - and the need to overcome them. One such challenge was met by chairs enthusiast Korsagy, aka Ahmed Amr Helmy, when he crafted his Pagoda stool in collaboration with Amr Helmy Designs. While unorthodox, the Pagoda maintains a measure of authenticity, inspired by traditional Japanese gates that symbolised the threshold between the mundane and the sacred.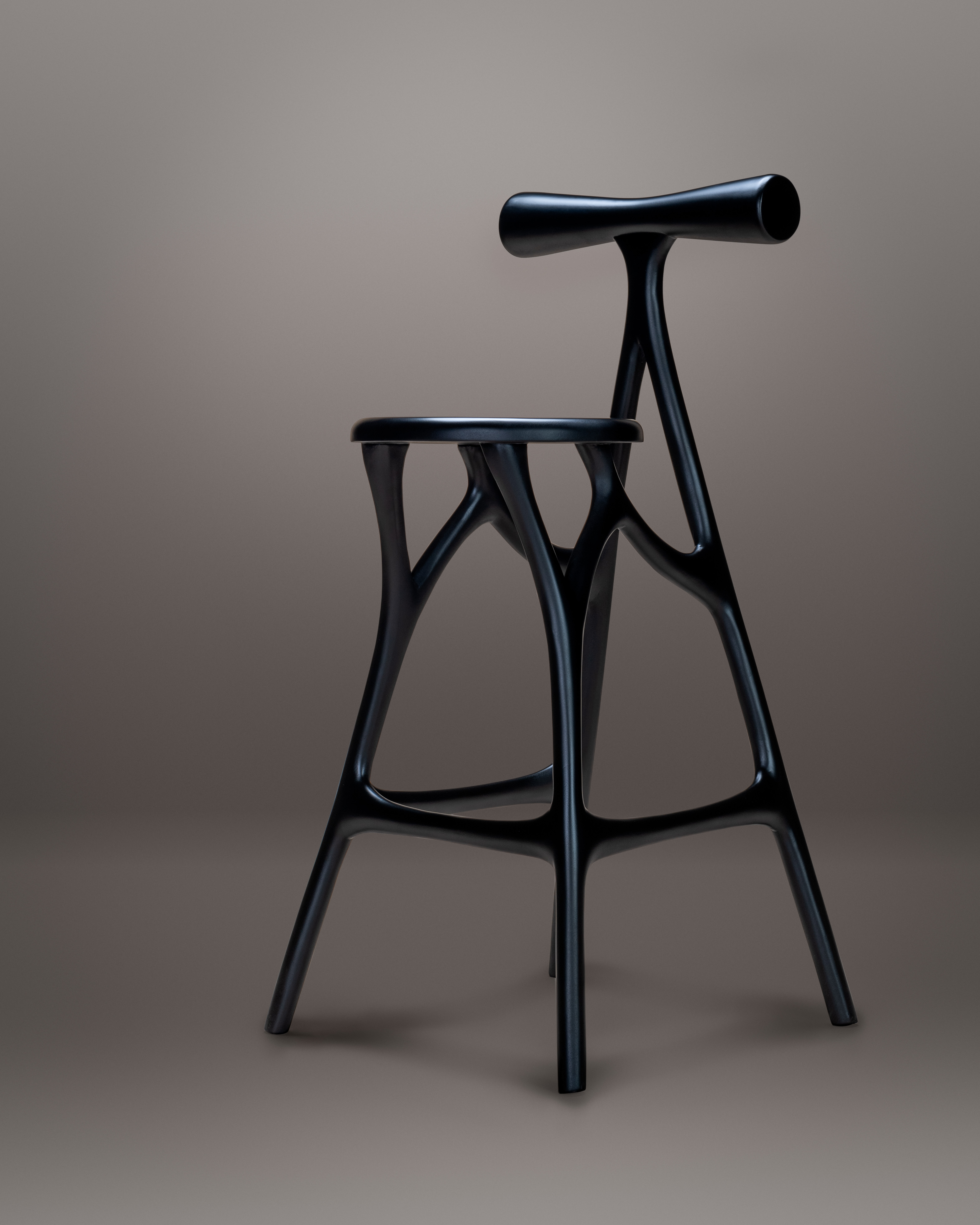 "It was commissioned for a Nikkei cuisine restaurant in Hayat Regency as part of our overall interior design," Ahmed Helmy tells #SceneHome. The restaurant is Barranco, a Japanese-Peruvian diner designed by Amr Helmy Design House which is yet to be inaugurated (You heard it here first). "Nikkei translates to 'Japanese emigrant' which involves passing through many gates. So, while working on the stool we resorted to an iconic shape within Japanese culture."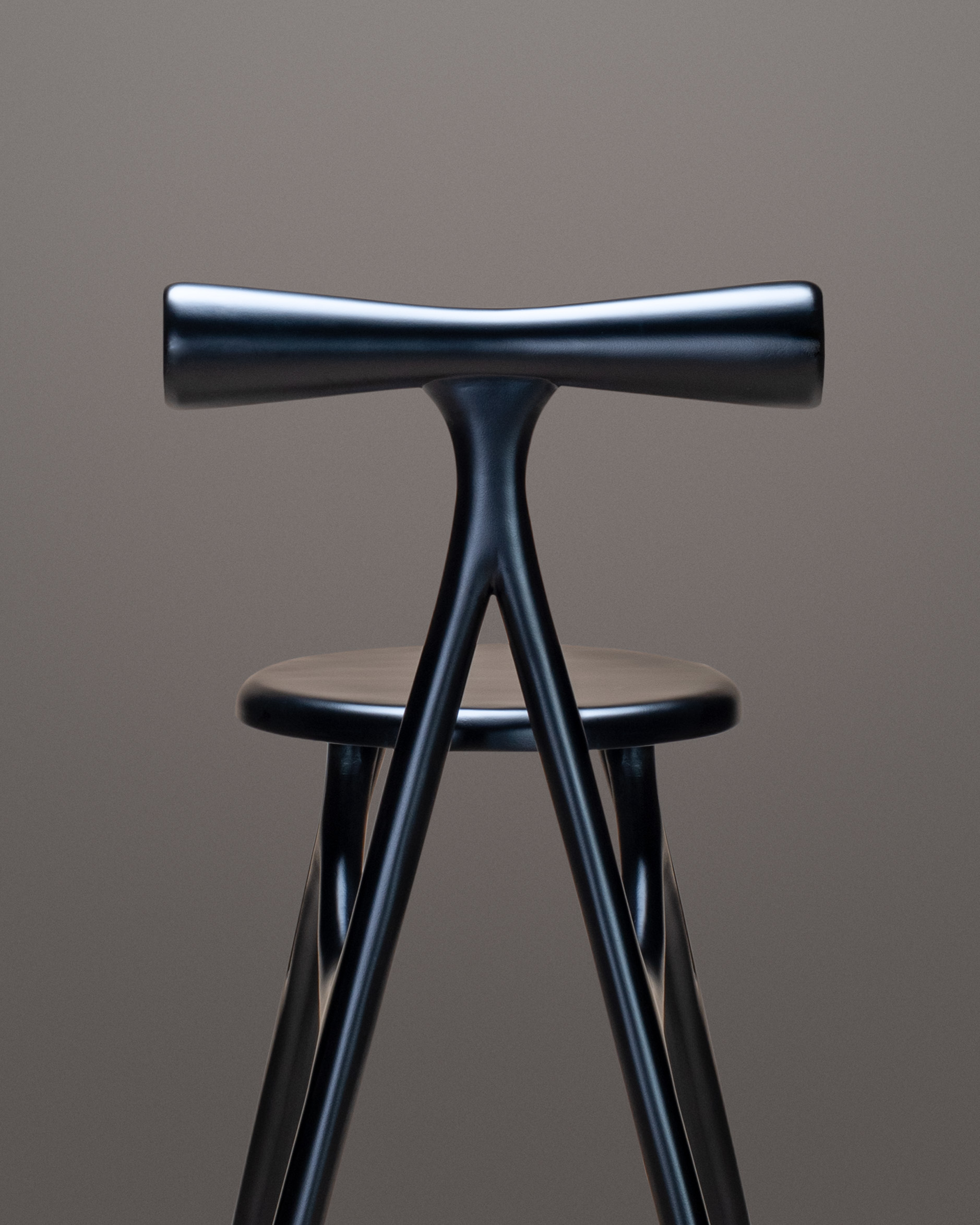 Reinterpreted through a fluid design language, the inspirations were manifested through curved beechwood beams painted black to accentuate their form. "Slanted legs take an organic form while blending together to support the seat," Ahmed Helmy says of the seamless medley of curvature that presents the stool as a whole, rather than pieces joined together. "All the revolving corners are fused together, that's why it feels holistic."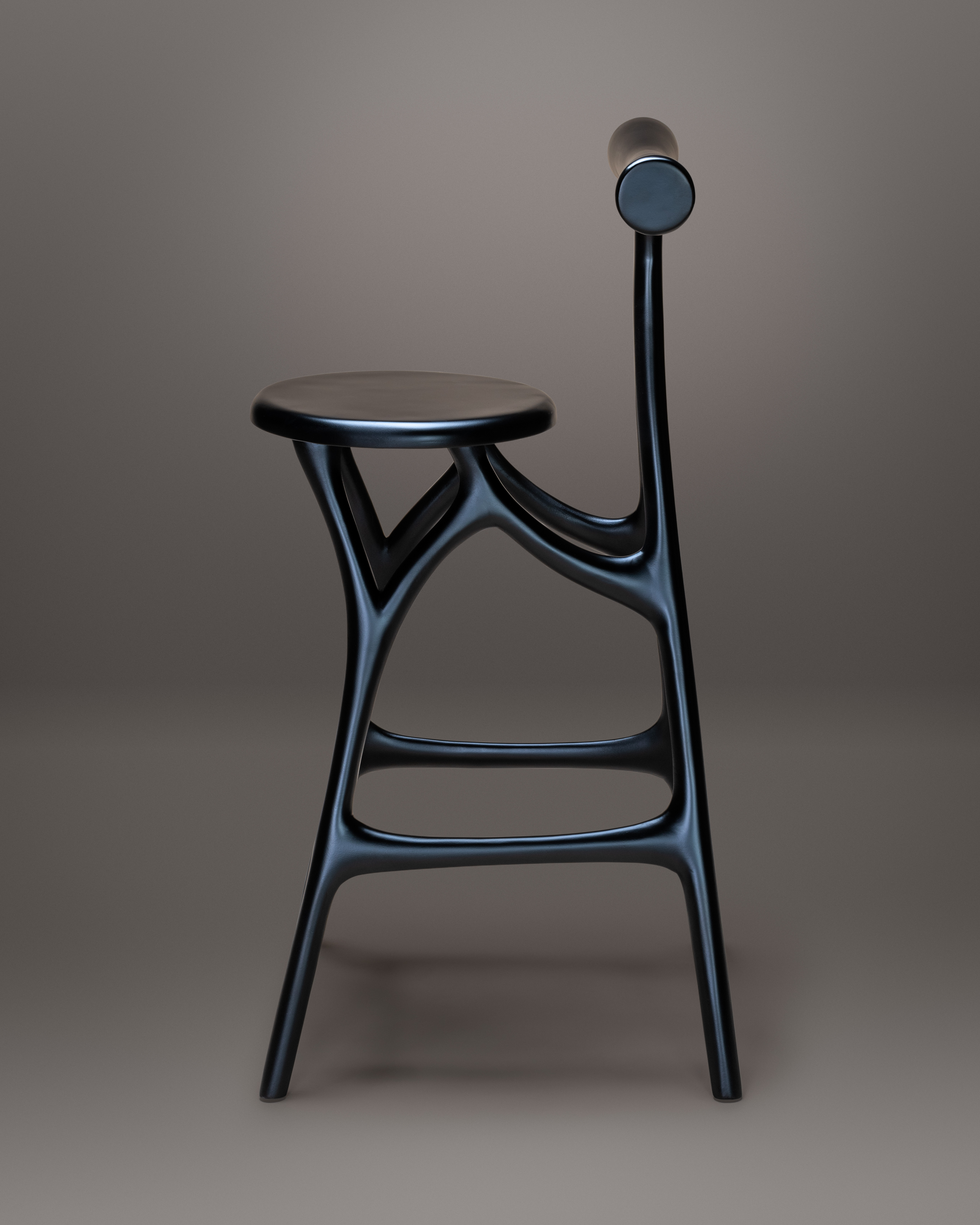 "Designers strive to find their language, constantly exploring new vocabularies of shape, form and proportion," Ahmed Helmy adds. The stool's organic form allows it to be constantly adapted. "The most challenging part of design is knowing when you're done." The Pagoda initially had a cantilevered seat that needed a retouch so Helmy showed it to his father, Amr Helmy, and the feedback was to make it more familiar to the human eye.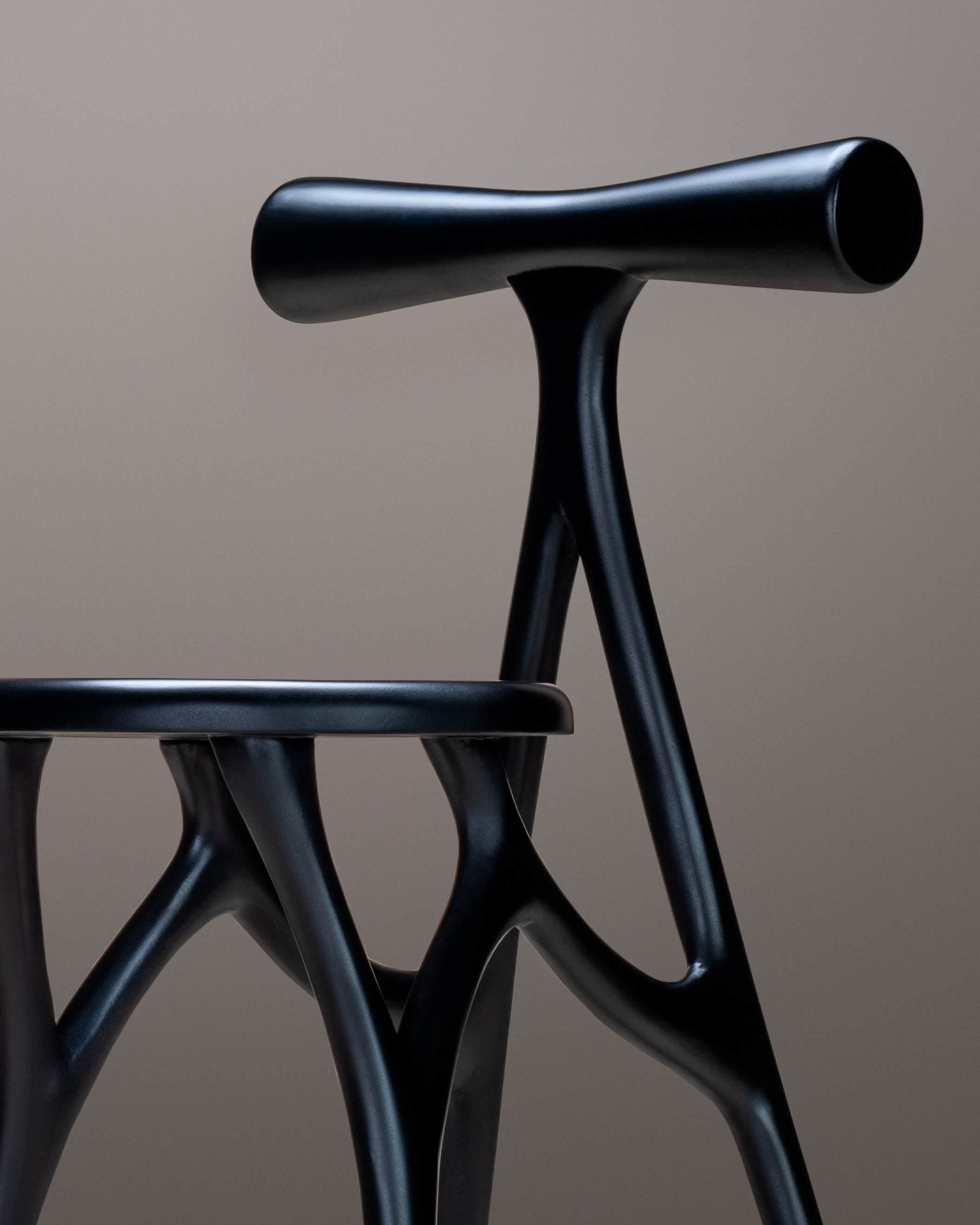 "I spent hours on detailed drawings to get precise curvatures that fused the horizontal and vertical elements," Ahmed Helmy says. After it was designed, adapted and then – for now – completed, the Pagoda was hand carved by skilled craftsmen. Sometimes pushing for unusual shapes can make objects too abstract, but accepting the necessity for change and listening to feedback made the Pagoda a representation of the fine balance between a mere stool and symbolic artwork, befitting its roots as a gate between practical reality and divine inspiration.