Regardless of material and shape, this home decor brand will create whatever piece you have in mind for your home.
If you're looking to imbue your space with a unique sense of character, what kind of artwork would you pick? Would you choose a textured, introspective painting or something a bit more outrageous - say, a roaring gorilla? Stills is a home décor brand founded in February 2022 that is quickly filling up spaces and summerhouses with paintings and sculptures manufactured at its workshops in Cairo, and they're all custom-made on request.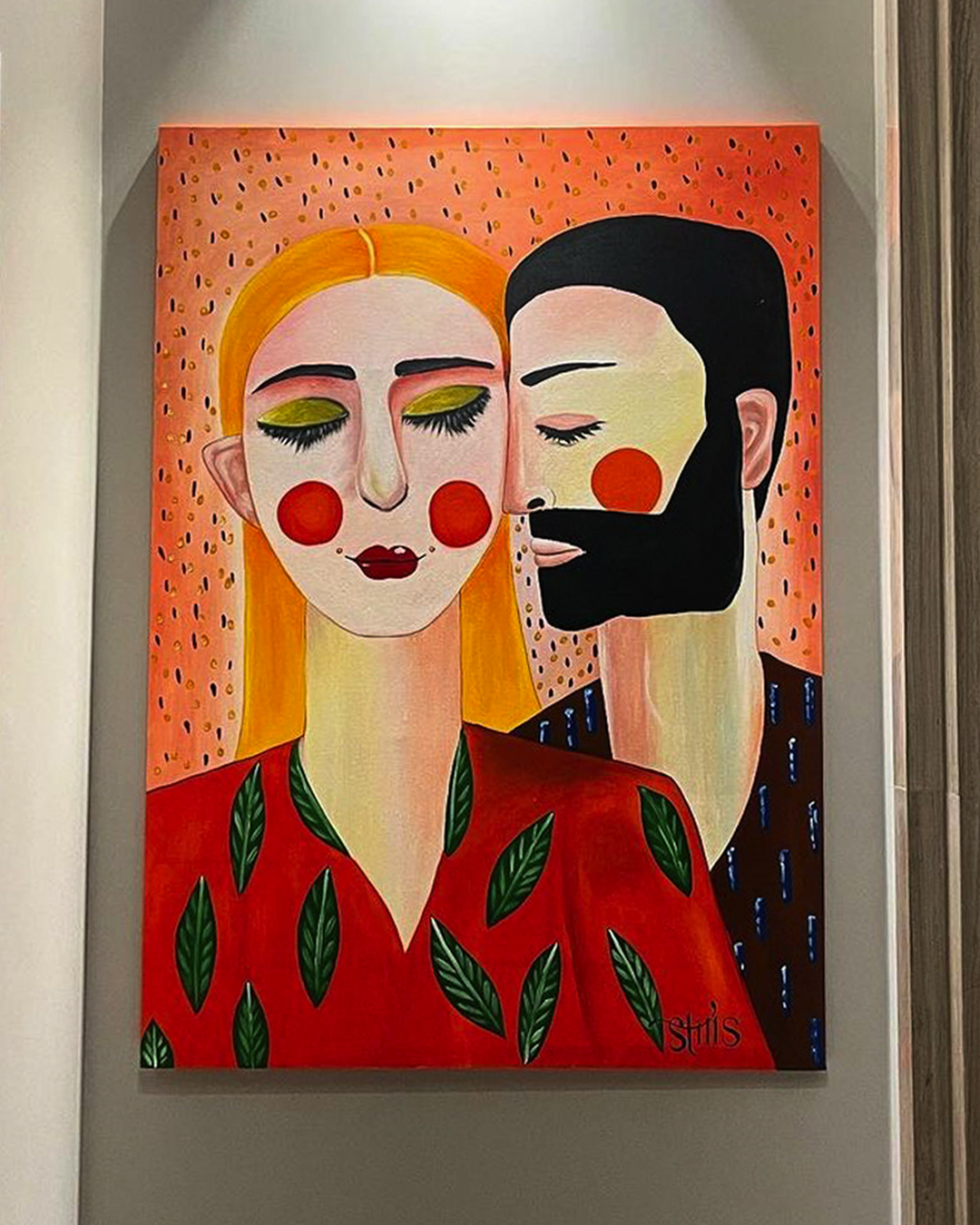 "While working on wedding décor I got to meet plenty of sculptors and artists," founder Ahmed Taher tells #SceneHome. Taher, a political science graduate, worked in the stock market before launching an events company that introduced him to set designs. Gradually, he started showcasing his work to designers and the requests came pouring down. "We create any artwork with any material in our workshops, which are operated by many sculptors and artists."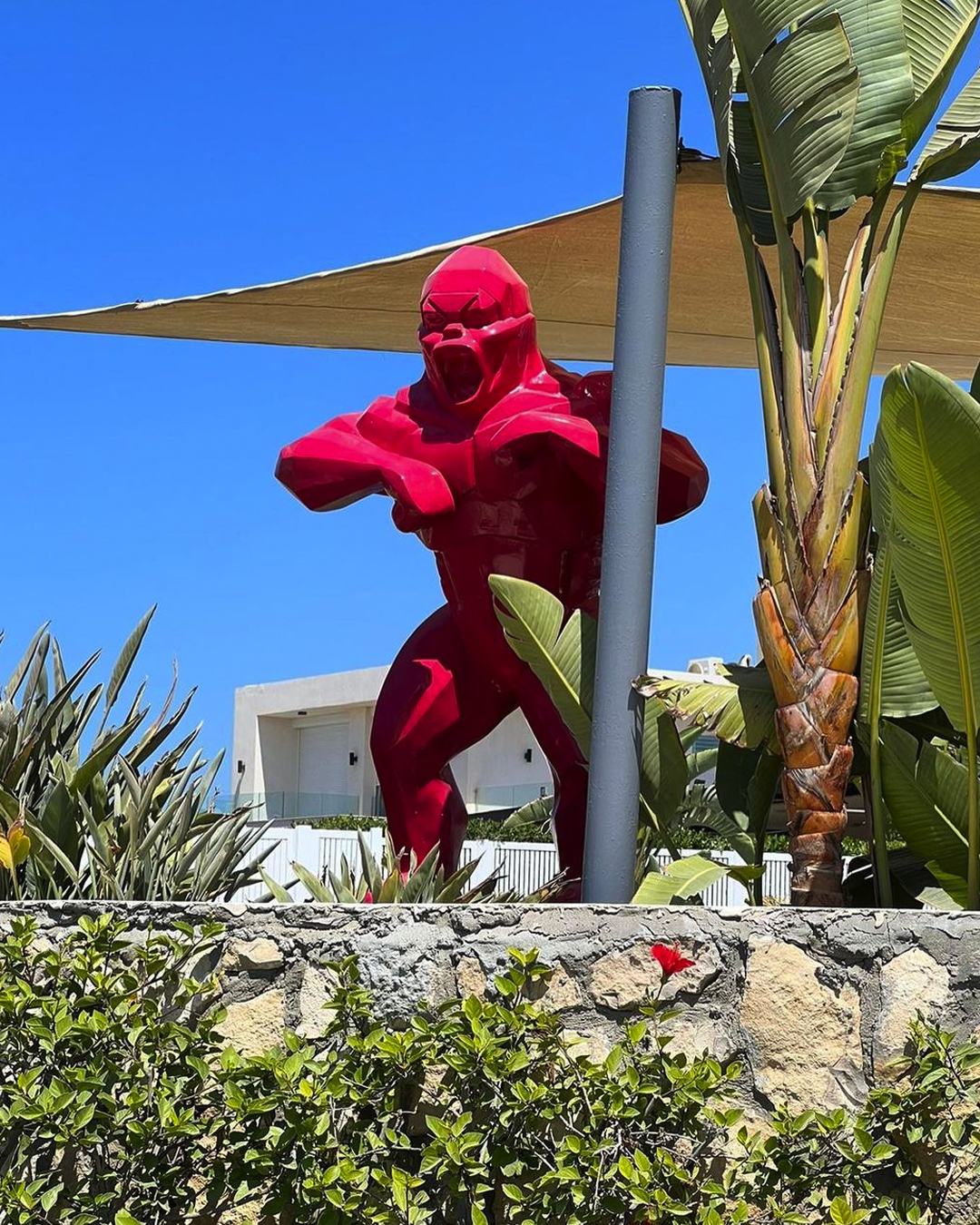 Due to their model being centred around what homeowners and designers ask for, their portfolio is quite stretched, to put it mildly, featuring creations such as golden teddy bears covered with chrome and subtly romantic paintings, as well as the famous red roaring gorilla they placed in Hacienda White and its blue variant in Hacienda Red.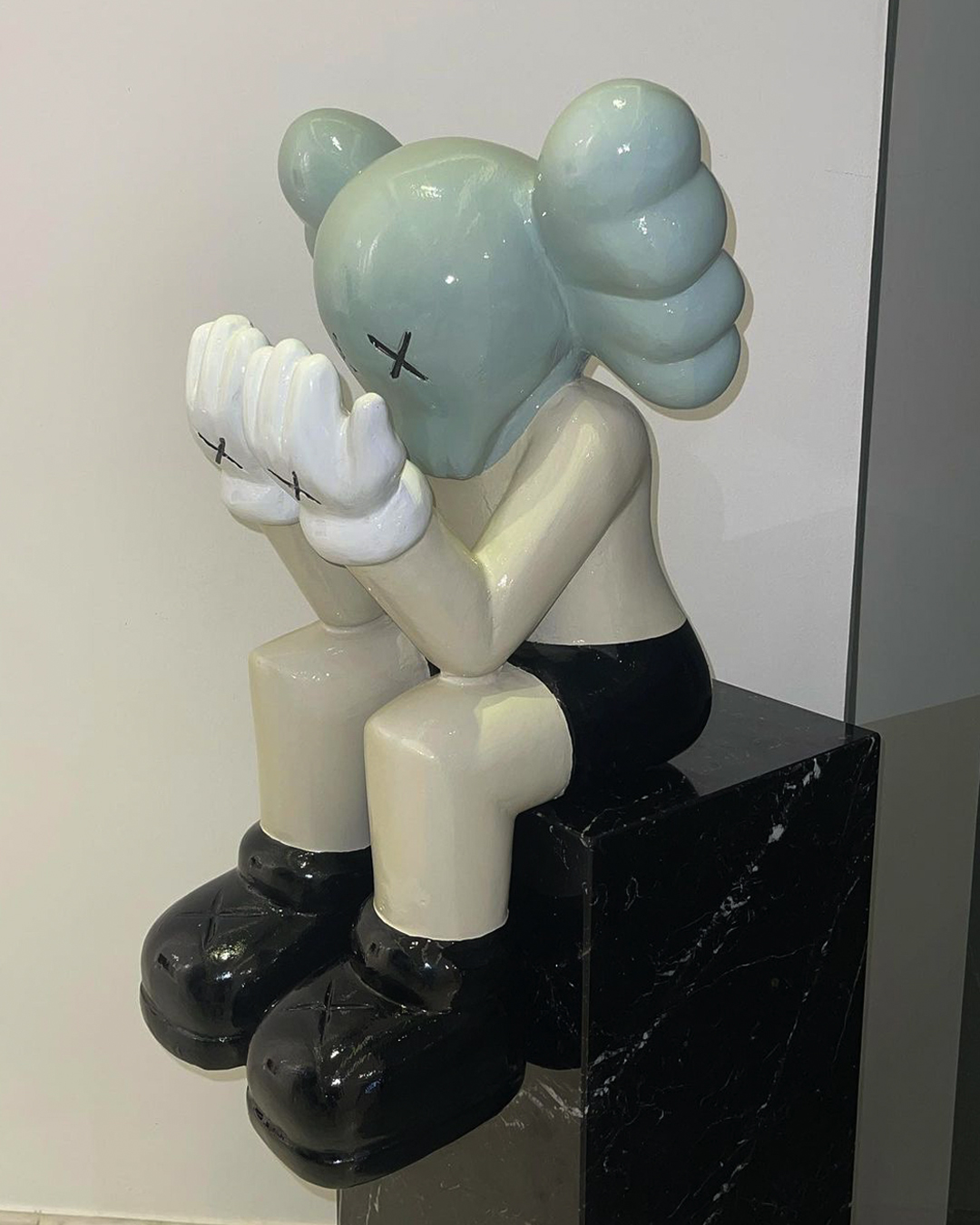 "Generally, most of the requests were for paintings but lately there's been a shift towards sculptures," Taher continues. "They have a stronger pull. You can feel them and move them around." While paintings don't physically move, they can still spur up some feelings of romance or childhood bliss. "People want something that attracts the eye once they enter the house, that gives the home a distinct feature and sets it apart."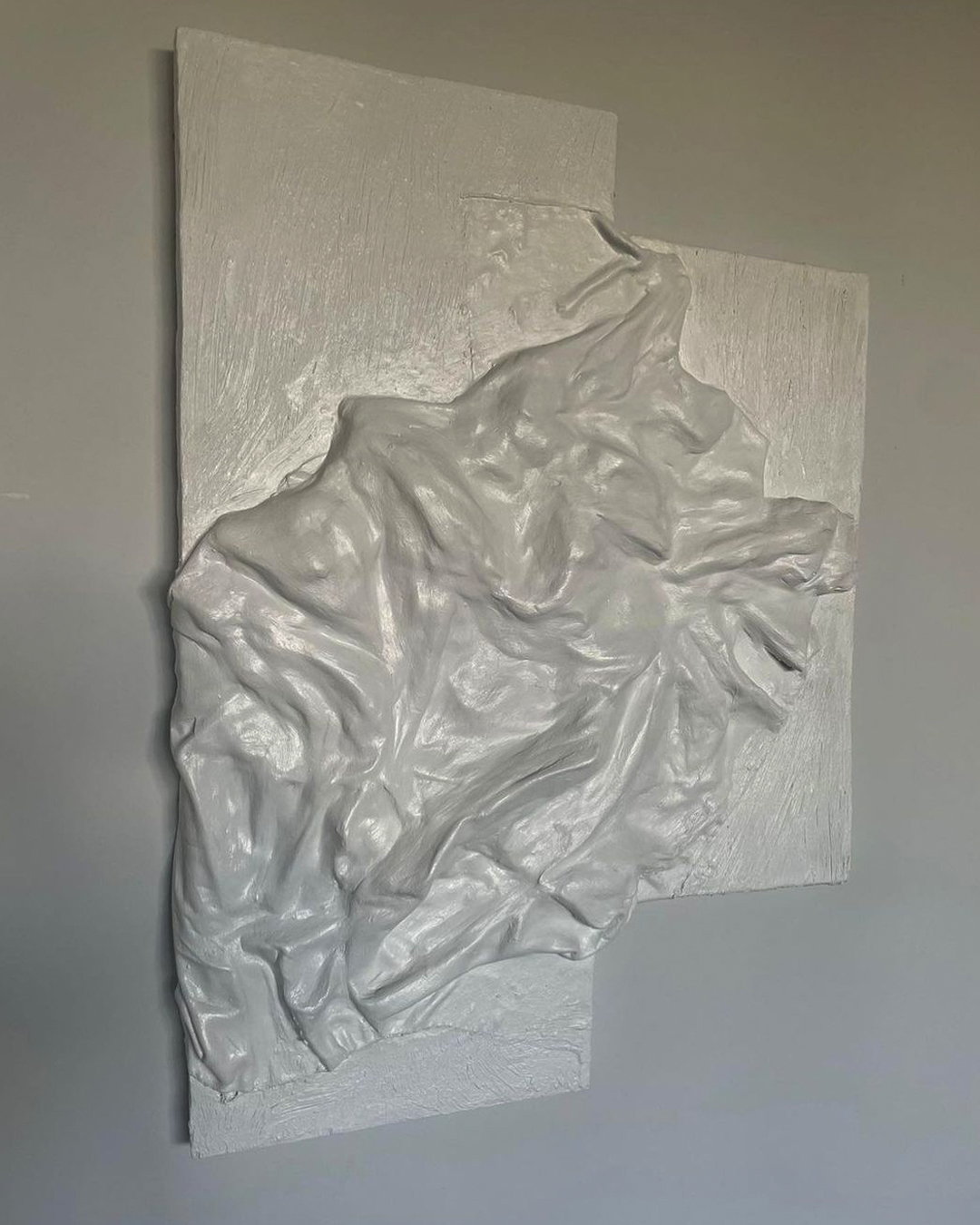 The sculptors at their workshops have been crafting from a young age, working side by side with applied arts graduates who bring their academic expertise to the pieces. One of Stills' most recent artwork is a textured mural that may appear to be made out of gypsum, when in reality it's a white fabric.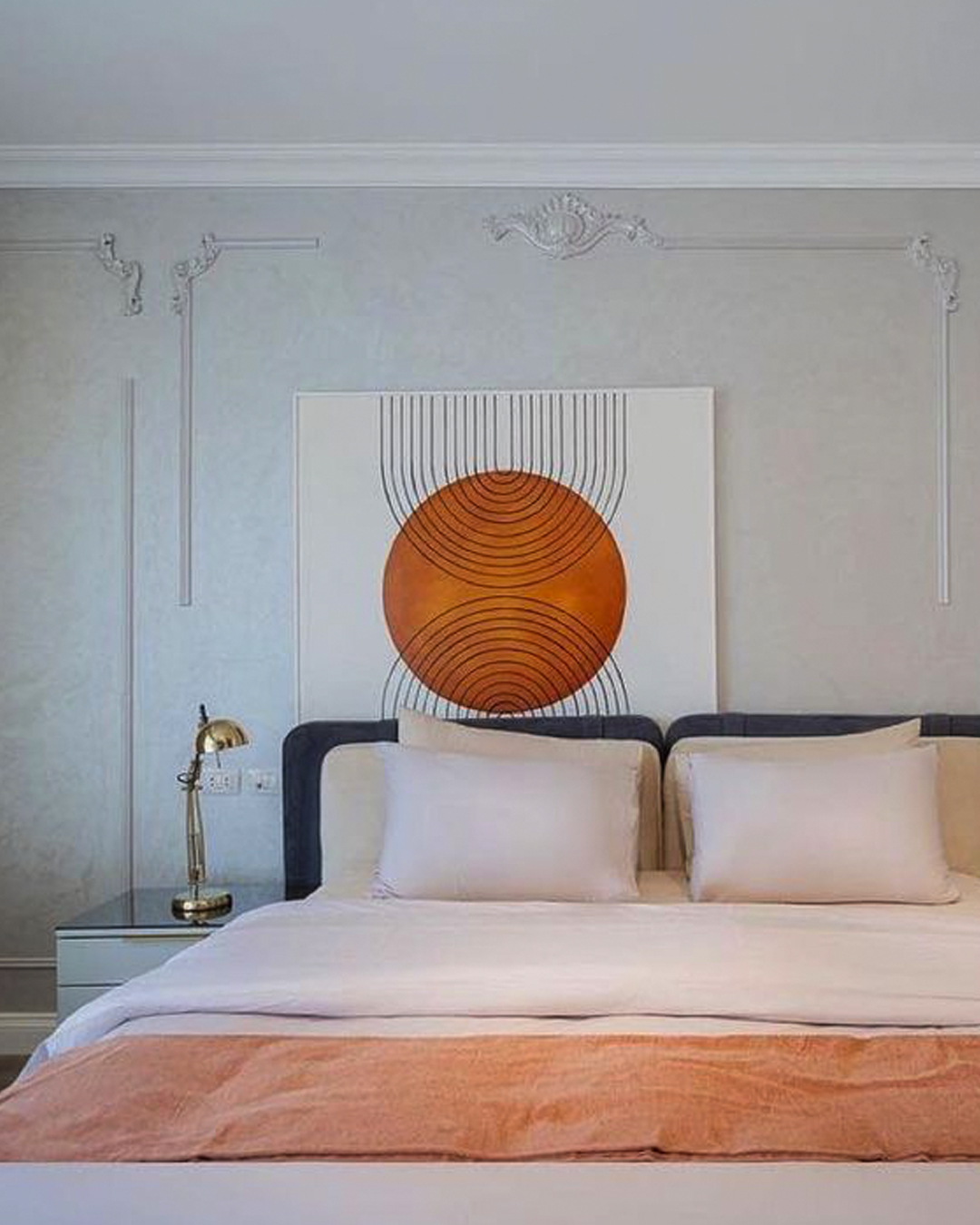 "Both homeowners and designers are giving us great feedback. And currently, we're getting requests to create sculptures for exhibition booths," Taher says. The founder plans to continue working on weddings as well, with a shift from floral designs to more striking artworks. "Avant Garde statement pieces are in high demand at weddings lately," he adds.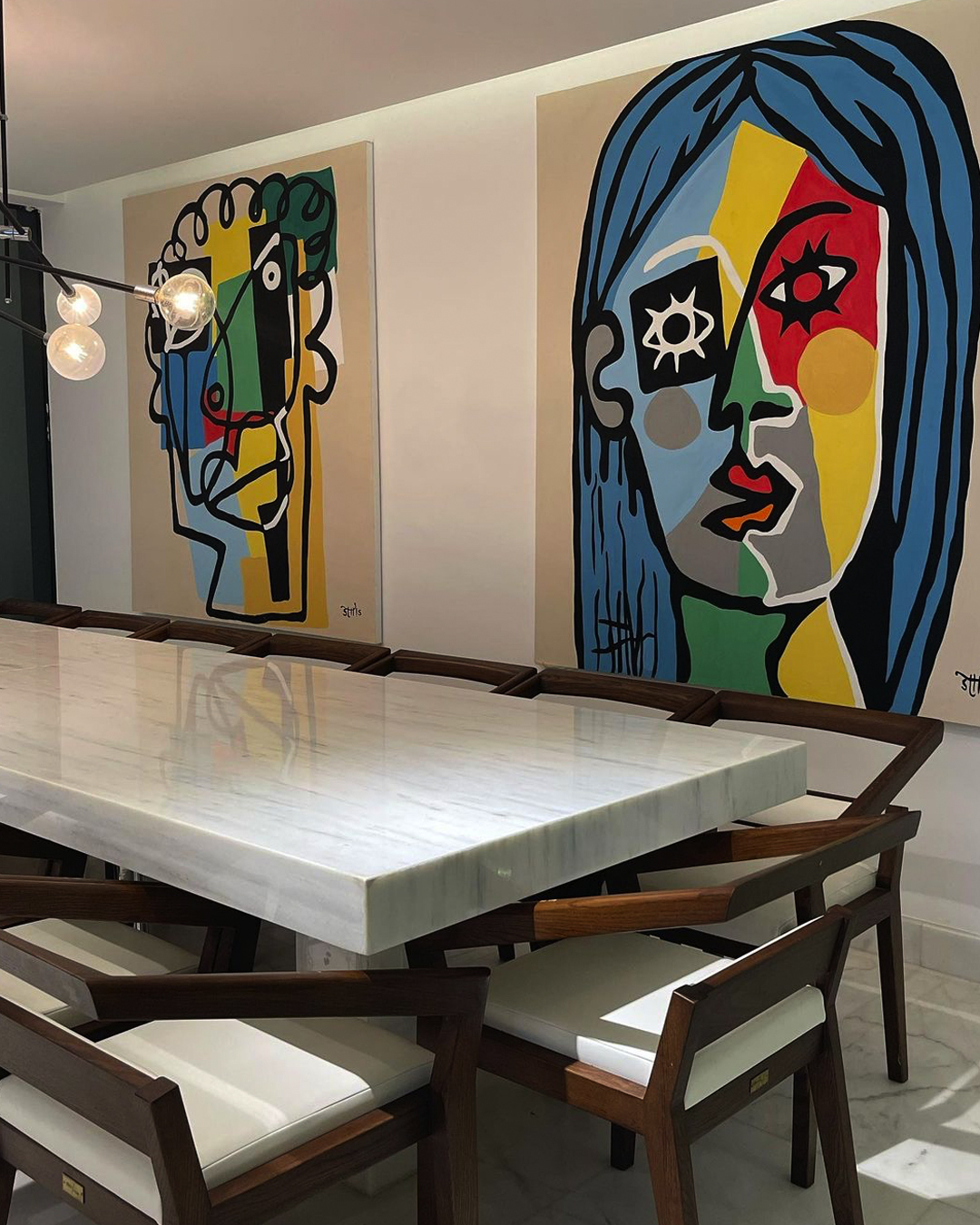 Stills has their eyes set on expansion, possibly even exporting their versatile range of artworks to the region. Wouldn't be surprising considering how swiftly they've managed to make their way into Egyptian homes.