Wouldn't it be something if you've got wall art at home that allows you to listen to the ballads of Metallica and take a crack at the Rubik's cube while hosting? Well, here's 'What's Now?' for you.
Many argue that the 90s were the best decade to live in; the internet was still a harmless newborn and the most advanced function cell phones had was Snake. Egypt kicked it off by playing in the World Cup, people weren't terrified of Furbys yet, and music was on a high, we mean, the Spice Girls!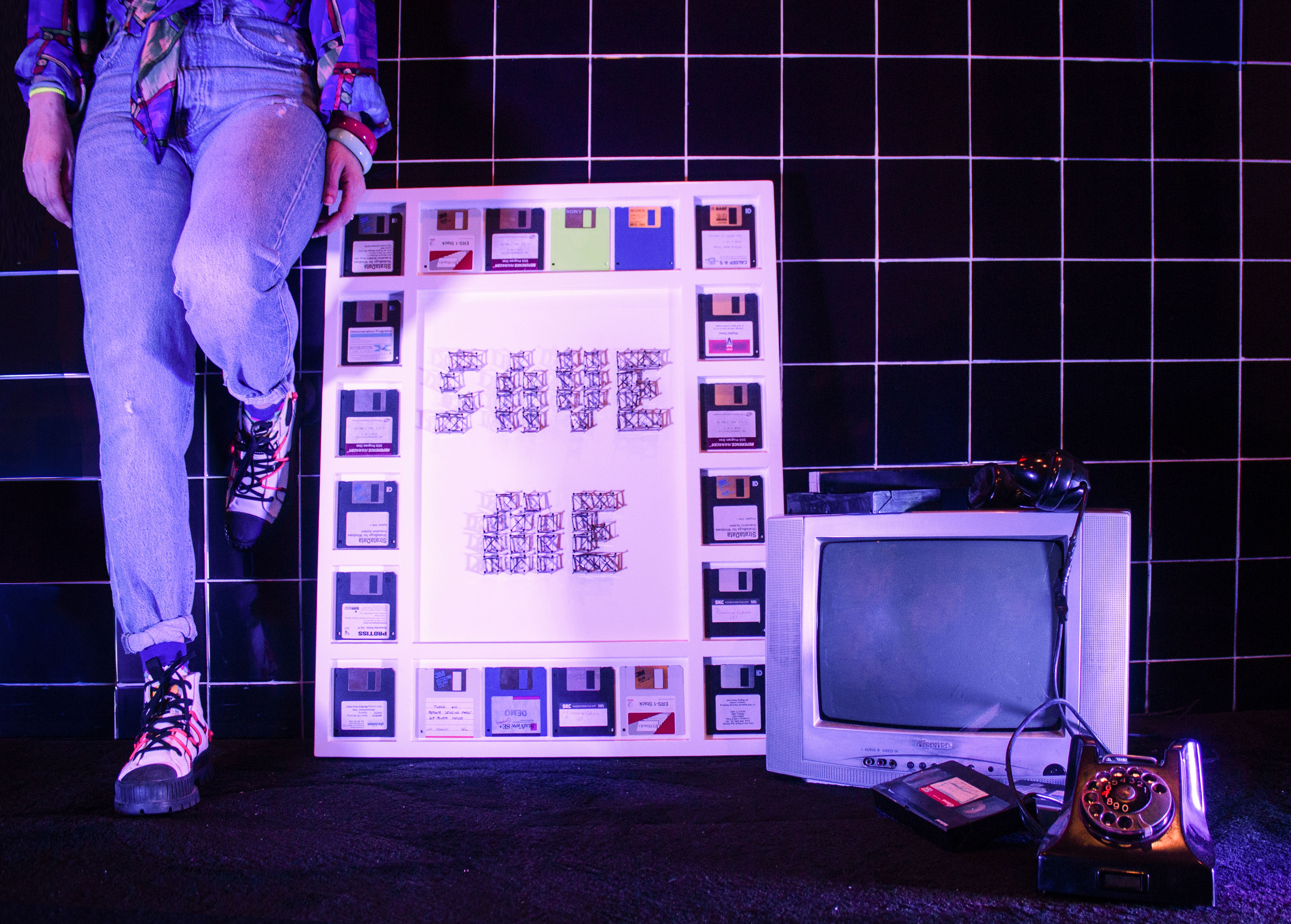 Shuffle Designs, an experiential and product design studio founded in 2014 by architect and designer Amal Salah, has released a new wall art collection inspired by that golden era. "The collection celebrates 90's aesthetics to experience the fun and warmness that comes with the nostalgia," Salah tells #SceneHome. "We're asking the audience to bring on the colourful layering and the crimped hair, and join us on this trip."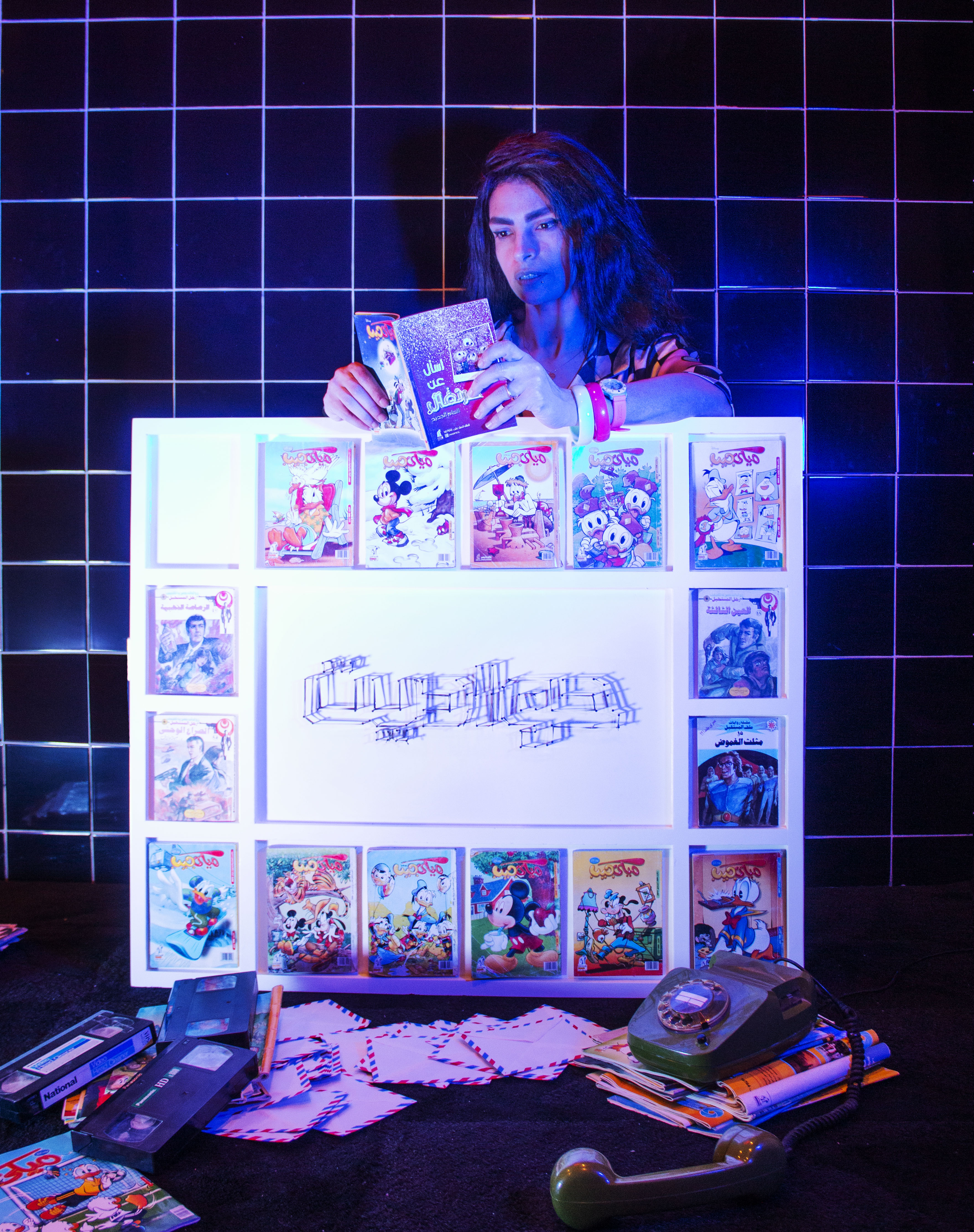 "Certain elements and songs from the 90s were used to create the artworks," Salah continues. As the Metallica wall art in the collection promises to bring some cracking moods to any space, probably while the founder's favourite track 'Mama Said' plays in the background. "The wall art is interactive, you can play with the Gameboy or the Rubik's cube, or read comics and then put them back in their place."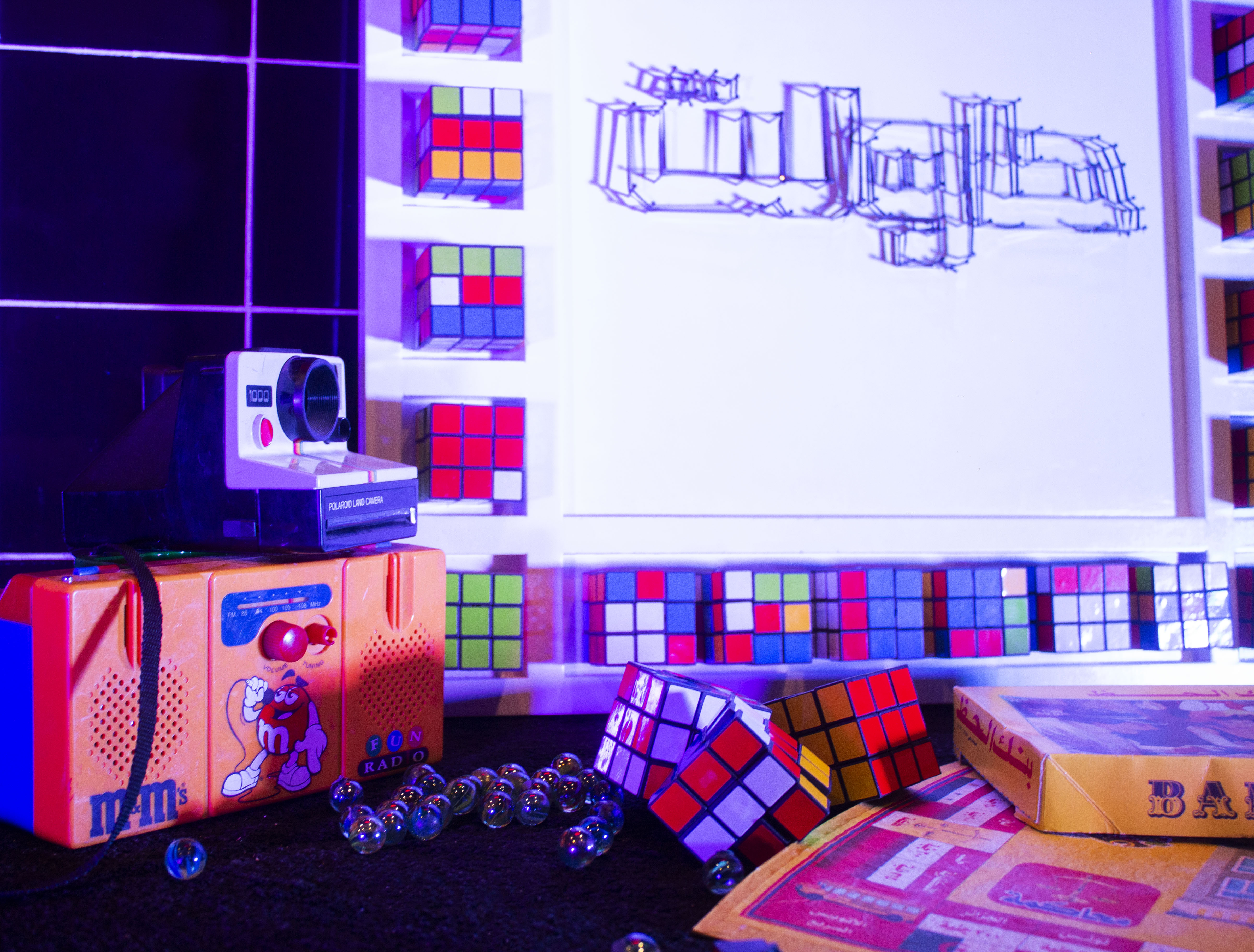 At the heart of the artworks are words unique to each one; Salah considers them the main character of the collection as they were written using cassette tapes. Like how the piece with floppy discs says 'Save Me', or the one with the Rubik's Cube says 'I tried' in Arabic. These pieces highlight the studio's unique approach to materials; using tape as an unconventional method of artistic expression. "I felt that the mood and music of the 90s would offer a lot of colour and fun," Salah adds.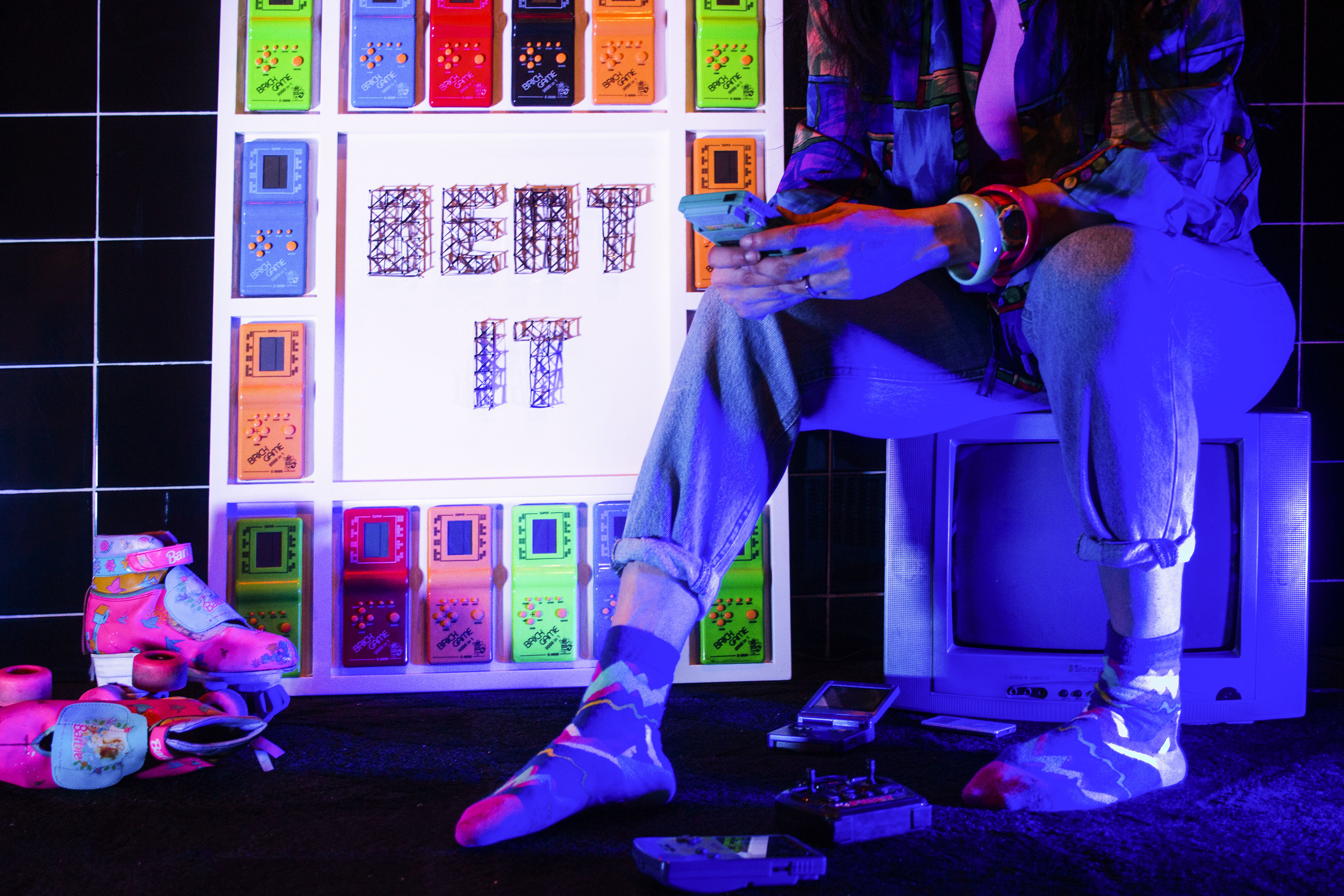 Music has always been a cornerstone in Salah's work. In a previous collection, which resonated with many, Salah created mosaics depicting singers using discarded and expired medication her mother left behind after passing. 'Music is My Drug' featured the likes of Michael Jackson, Sia, David Bowe, Amy Winehouse and Radiohead. It was formulated during a time of loss, and music helped during the process, as it does with many of us, but few find the creative power to turn such heartfelt inspiration into delightfully decorative art.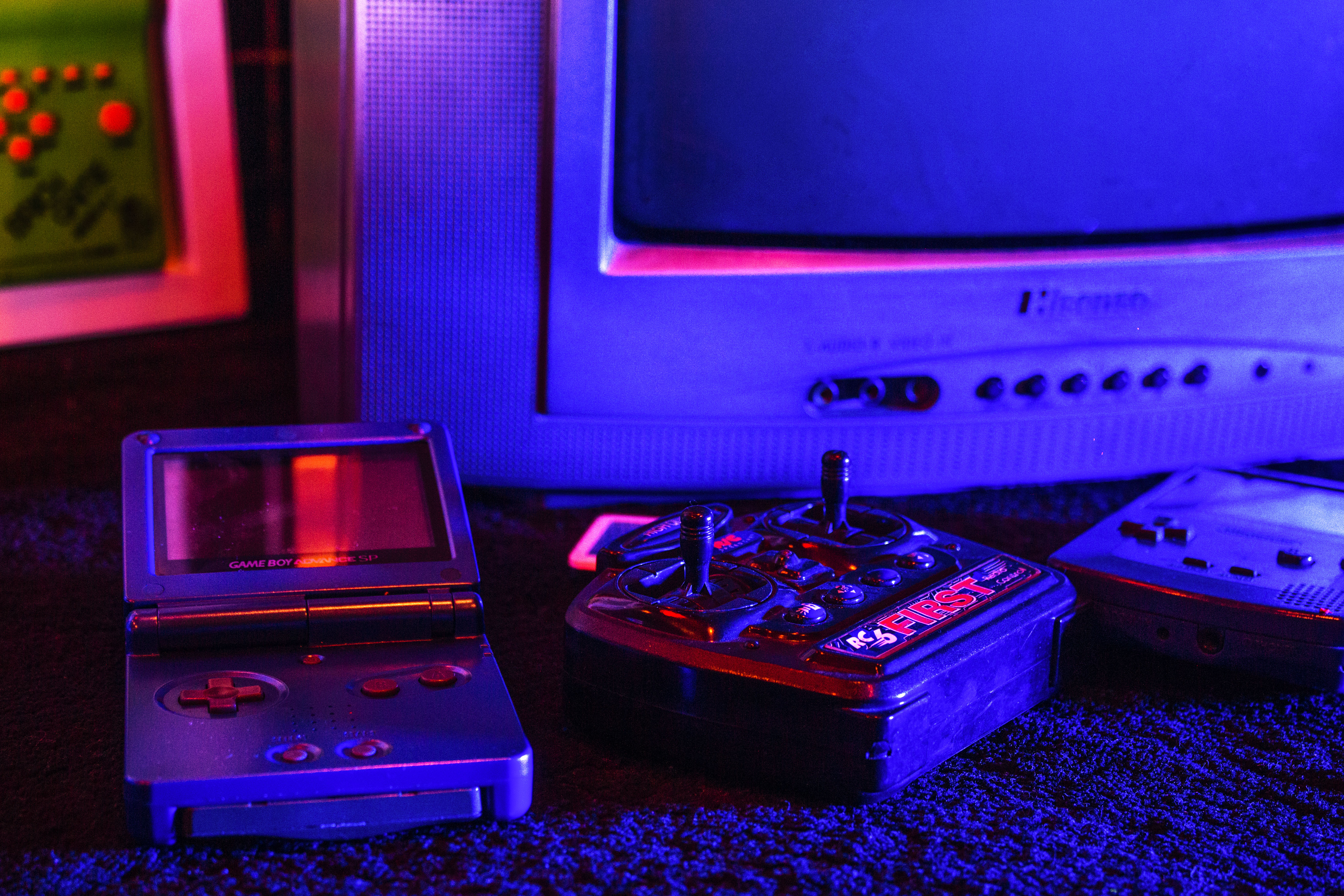 Shuffle Designs constantly explores new and adventurous materials as their form of storytelling. Having previously used a hefty amount of screws to create wall art at Red Bull's Head Offices, rubber wire at El Torr restaurant and metal squared nuts at Trella's headquarters, among many more experimental and unconventional works.