Inspired by Ancient Egyptian architecture and mythology, Studio Figurati created this gate out of rammed earth, a sustainable building material made from Egyptian soil.
When the homeowners of this penthouse in Rehab, New Cairo asked Studio Figurati to create an earthy space on the roof to practise yoga, they went above and beyond by sculpting a decorative gate inspired by the seven gates of heaven door at Karnak Temple in Luxor. The interior and product design studio used rammed earth, a sustainable building material made out of layers upon layers of compacted soil sourced from all over Egypt, to bring this ancient vision to this absolutely modern home.
"The client asked for something that looked distinguishable and had a bohemian aesthetic," founder Ahmed Wassef tells #SceneHome. "Luckily, she was open to new ideas." While most people on a trip to Karnak Temple spend their time in awe at the iconic monument, Wassef couldn't help but gaze at the seven gates of heaven door, marvelling at its architectural design. The gate represented the medium through which Ancient Egyptians' souls would journey to the afterlife.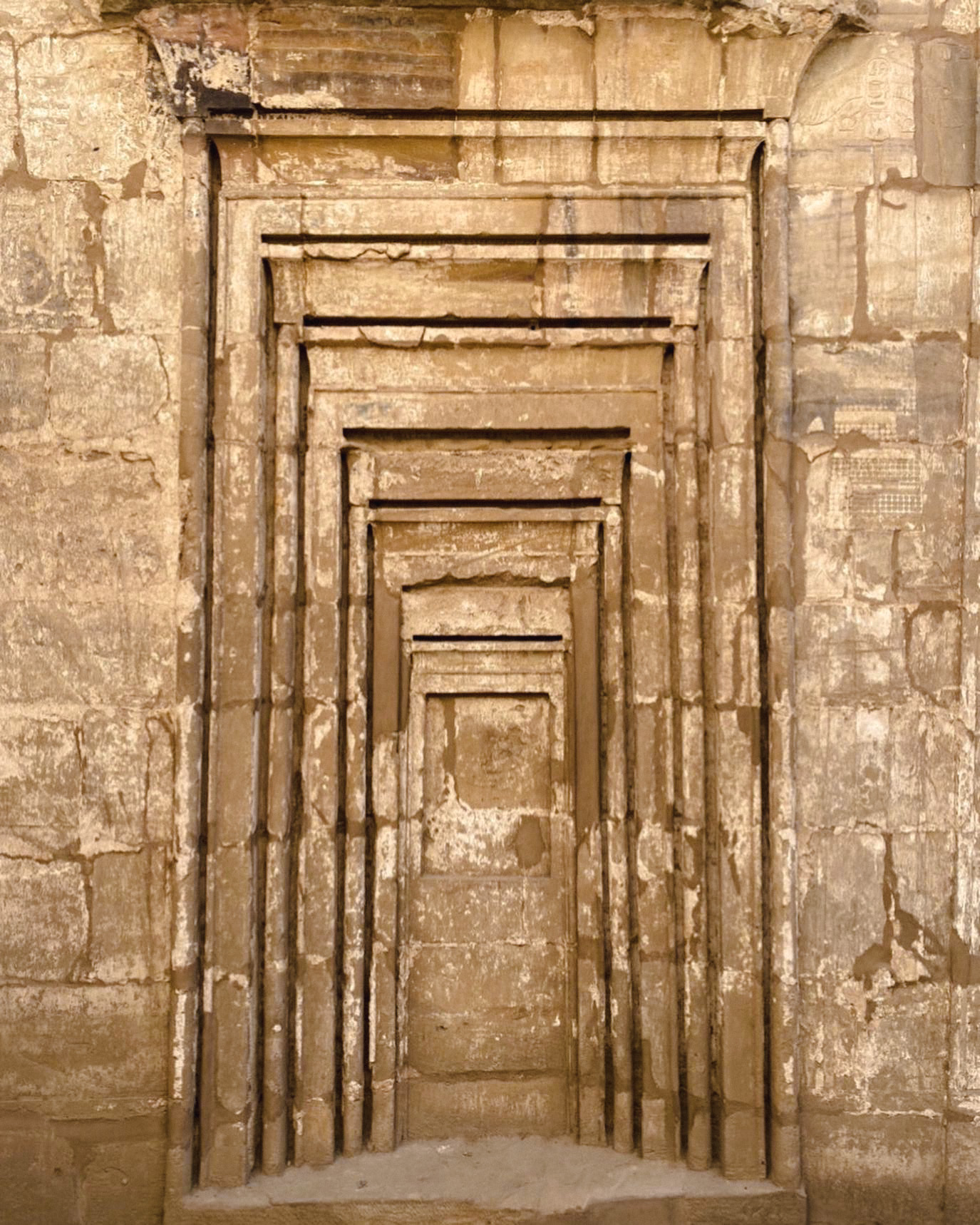 "Right after visiting it, we received this penthouse project and noticed the rooftop had an unjustified recess," Wassef recalls. "We wanted to turn it into something that looked intentional and made a statement."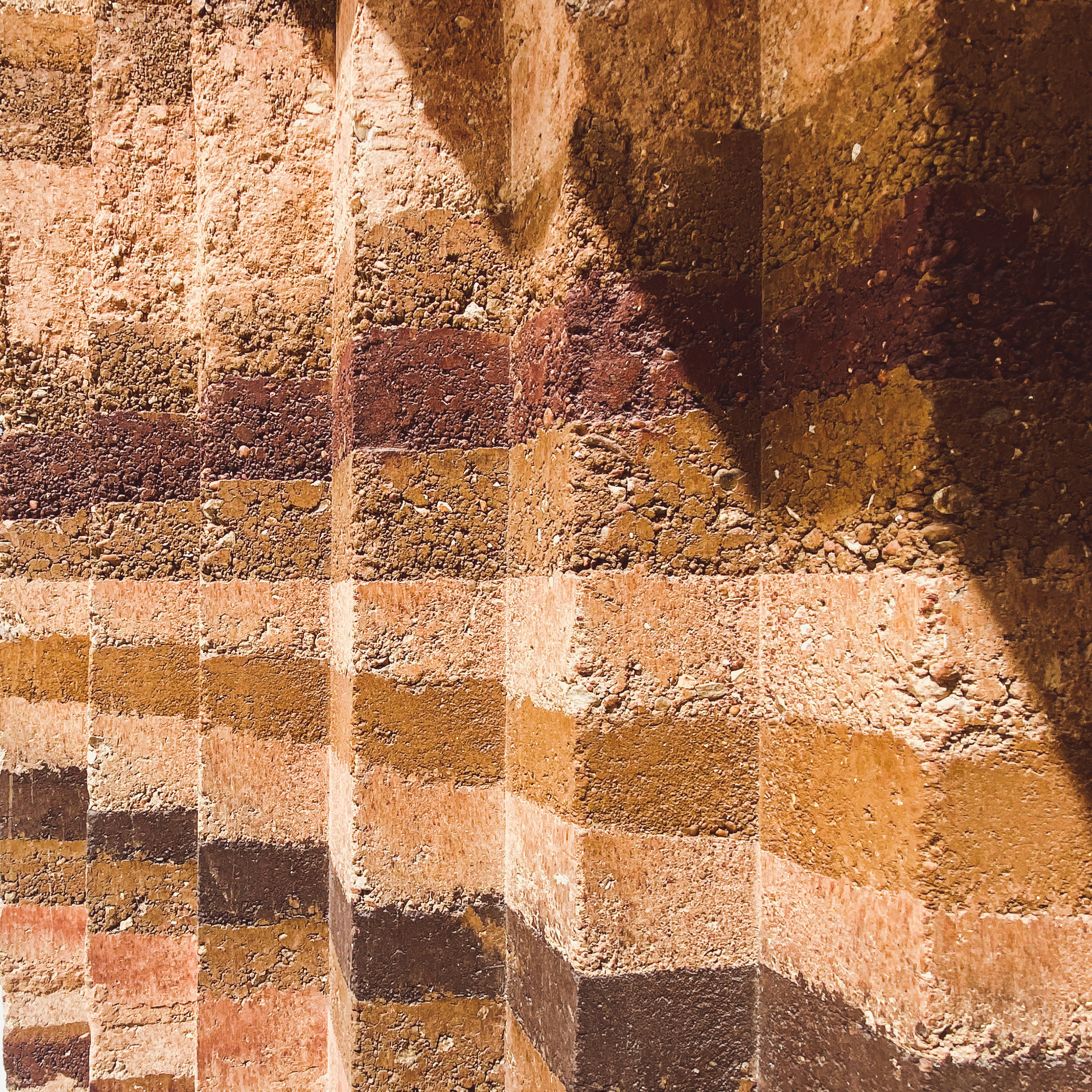 With the help of Atoms Studio, an architectural practice that specialises in environmentally-friendly materials, Studio Figurati sourced pure sands and soil samples from Faiyum, Assiut and other Egyptian governorates to give this sustainable sculpture its dazzling visuals.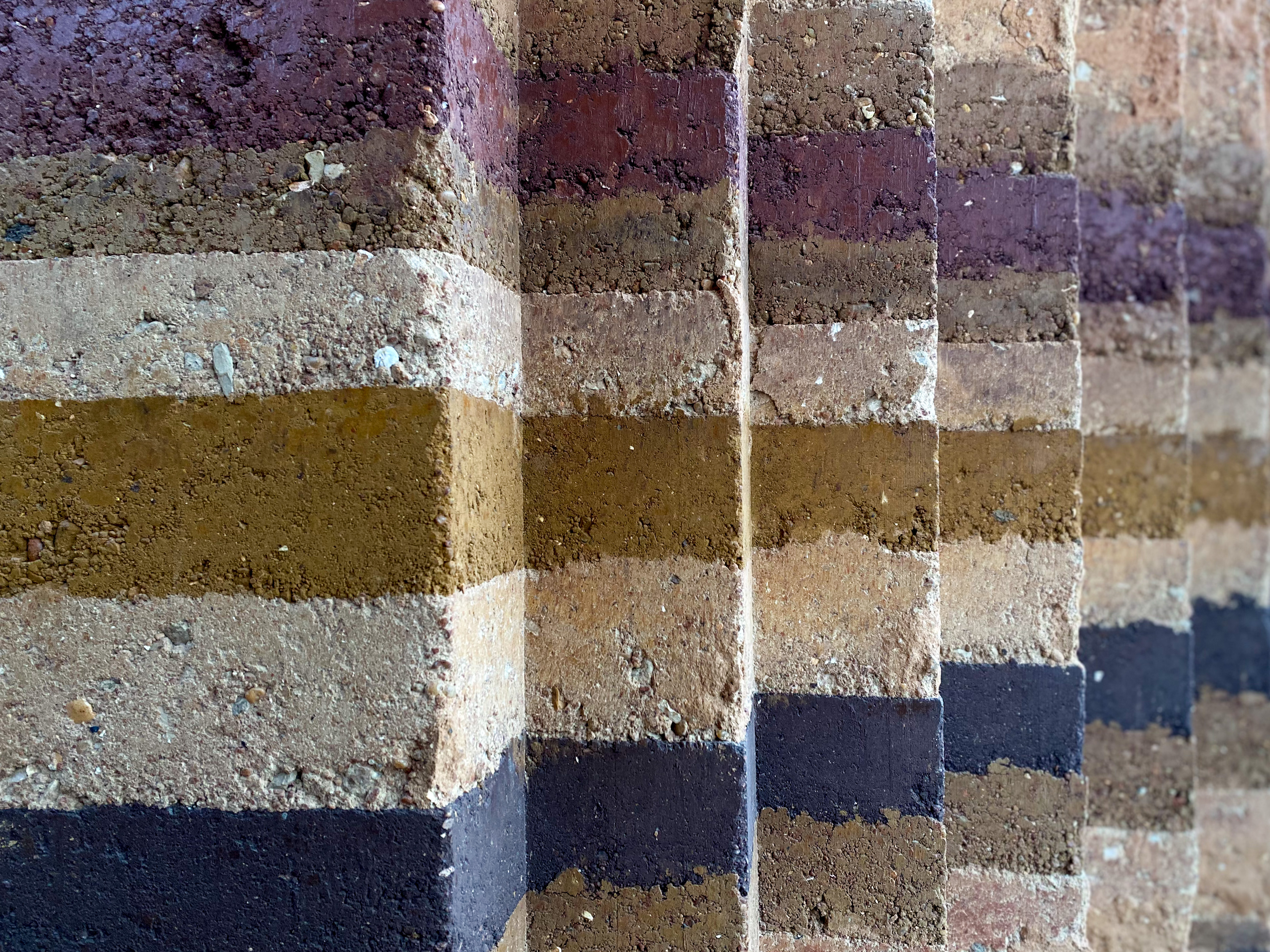 "Rammed earth is usually monochromatic, but having soil from different areas provided the end look," Wassef says. "It's normal to find vernacular designs in Sinai or Siwa, but we wanted to bring the approach to the city. When the renders were done we dreamed of it coming to life, and it ended up looking even better when it was built. There were many trials in its development before reaching this sequence of colours."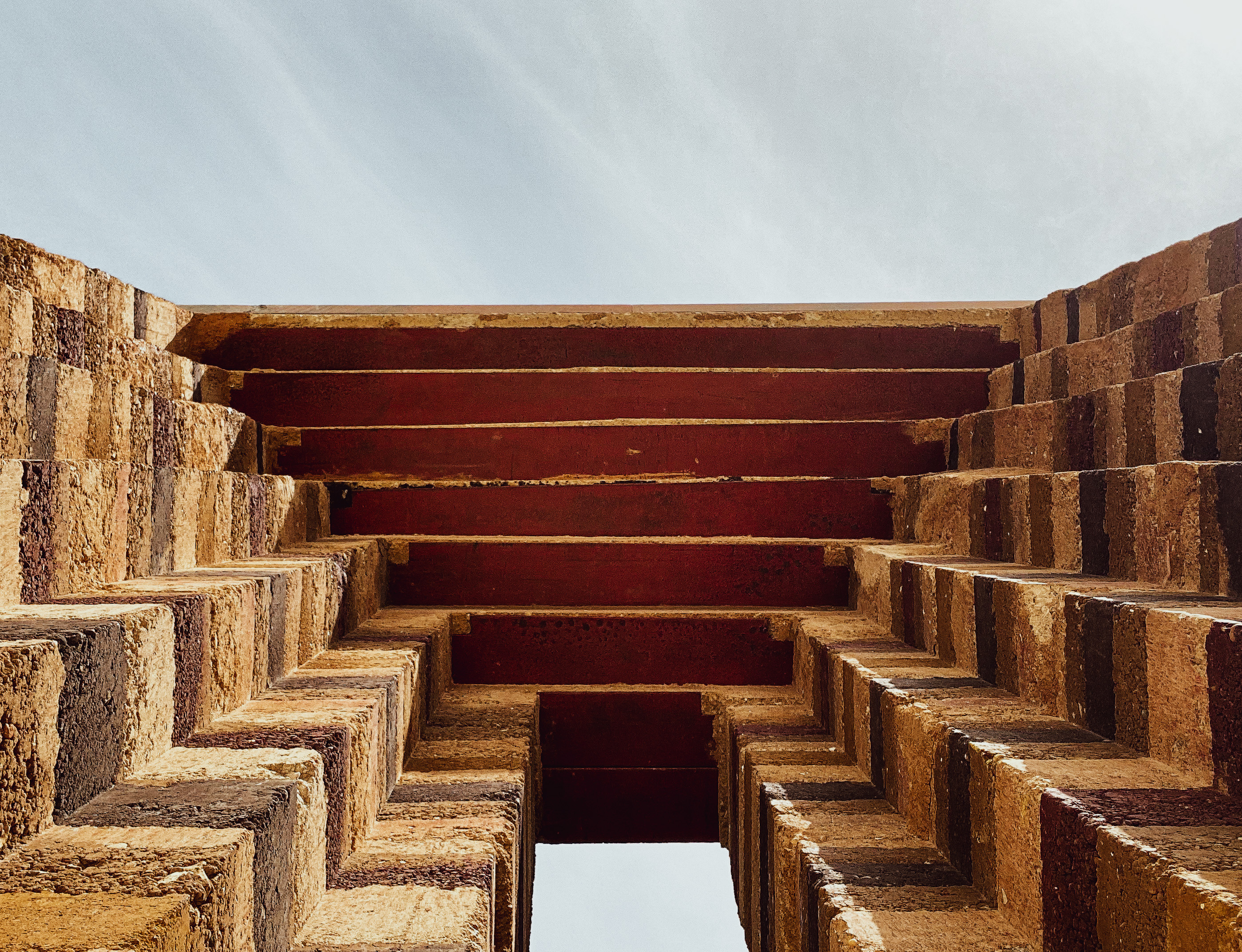 Wassef founded the studio after studying architecture in Ain Shams University with a focus on sustainable and environmental design. "I would go to Siwa and observe how buildings breathed with natural features," Wassef says, describing his early sustainable inspirations. In the pursuit of originality, the studio constantly tries to come up with authentic concepts and experiment with different materials, which is exemplified in this design. "We felt a commitment towards our history and were influenced to recreate a tiny bit of its architecture with the natural extravagance of sustainable materials."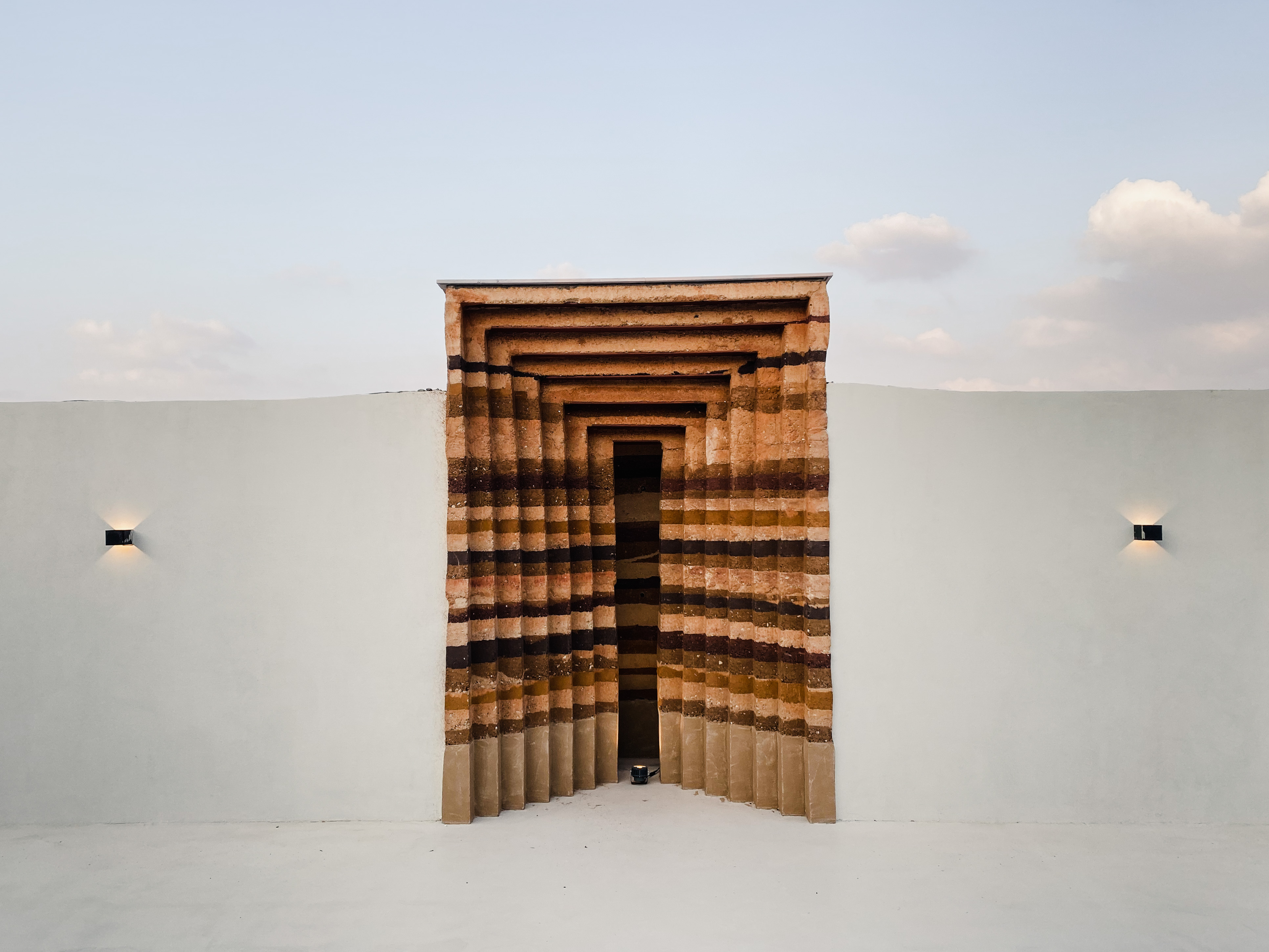 This project reintroduces ancient designs and building techniques to modern day spaces with an approach that is keen on reviving vernacular design in architecture and interior - establishing a symbiotic relationship between the old and the new.