To renovate this 15 year old apartment in Zamalek, renowned designer Shewaker applied both her studio's mastery of craftsmanship, and her carefully-honed sense of space.
If you're familiar with Zamalek-based studio, Shewekar, you'll know that they're known for expertly crafted furniture and home accessories, as well as their interior design work, designing summer houses, renovating mansions, and imbuing them with a graceful quality. When the design studio's founder, Shewekar El Gharably, was approached by a friend wanting to renovate her 15 year old apartment in Zamalek, the renowned designer applied both her studio's mastery of craftsmanship to face-lift the surfaces and ingeniously rearranged the spaces to brighten up the mood of the abode in a cheerful yet elegant manner.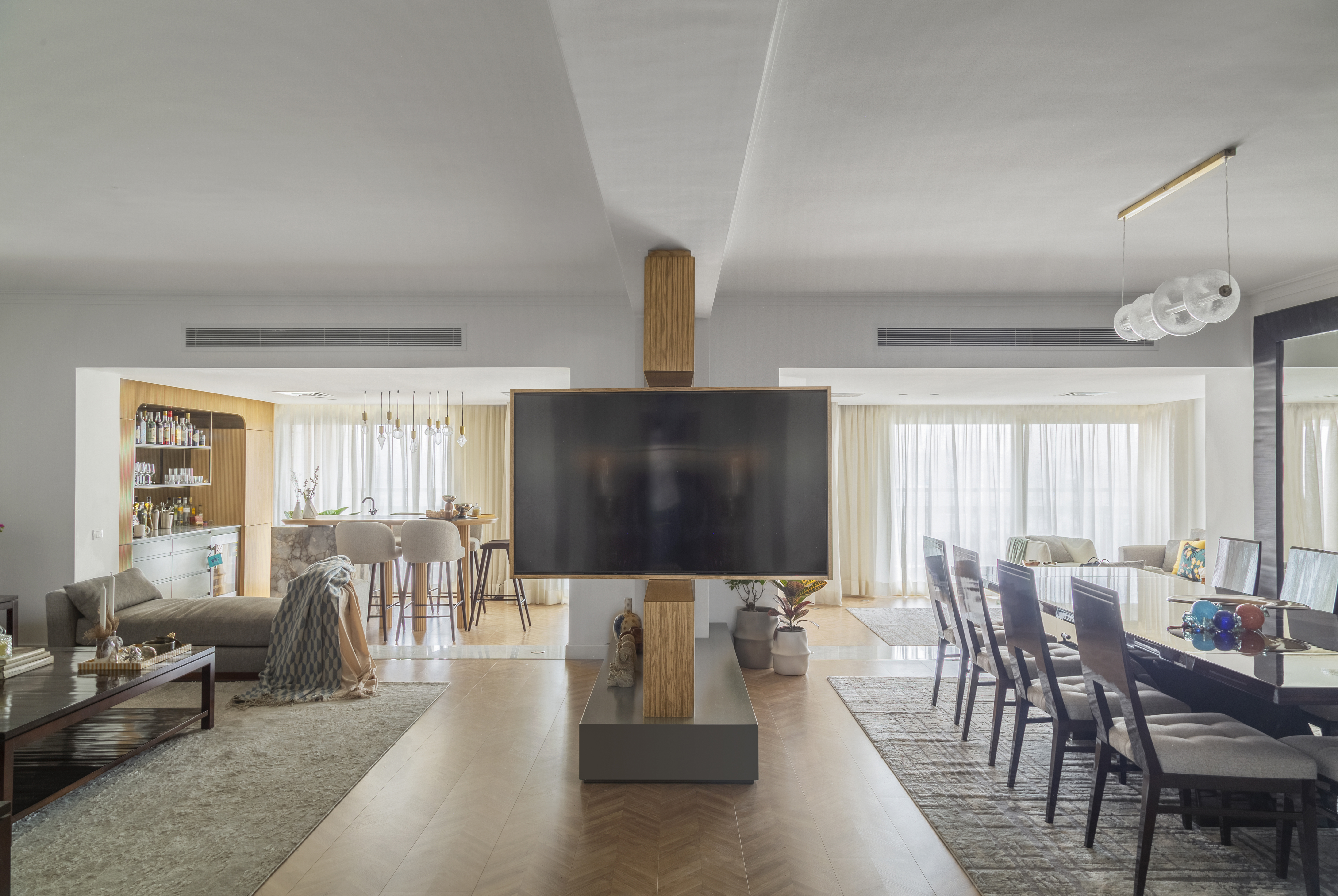 "The original living area was small and the dining room was too big and unused, so we switched them around and added a revolving TV unit between them to service both areas," Shewekar El Gharably tells SceneHome. This switch up allowed for a larger upholstery sofa with cushions of various patterns, and paintings of subtle colour.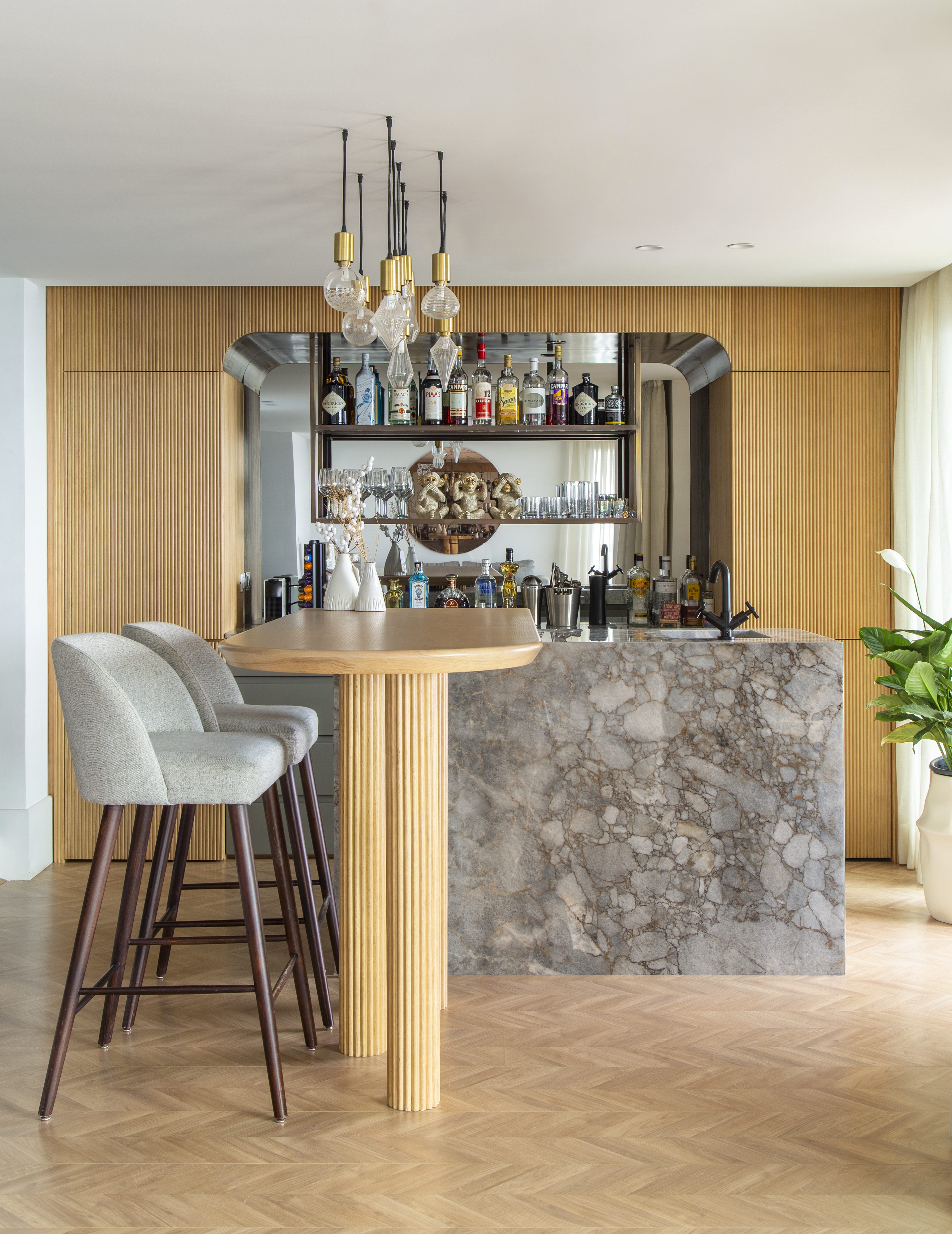 "To light up the general feel of the house, we worked with neutral and natural colours," El Gharably says, referring to the white walls, light brown oak wooden floors and light linen curtains. These colours showcase how tones can shift the way spaces are perceived; the bar was revamped into a more contemporary setting that is elevated by the tones El Gharably chose. The bar includes an added high table that extends out to accommodate a larger group when hosting. Shewekar applied their signature balance of merging multiple materials: in this case it was carved oak wood, marble, tinted mirrors and brass.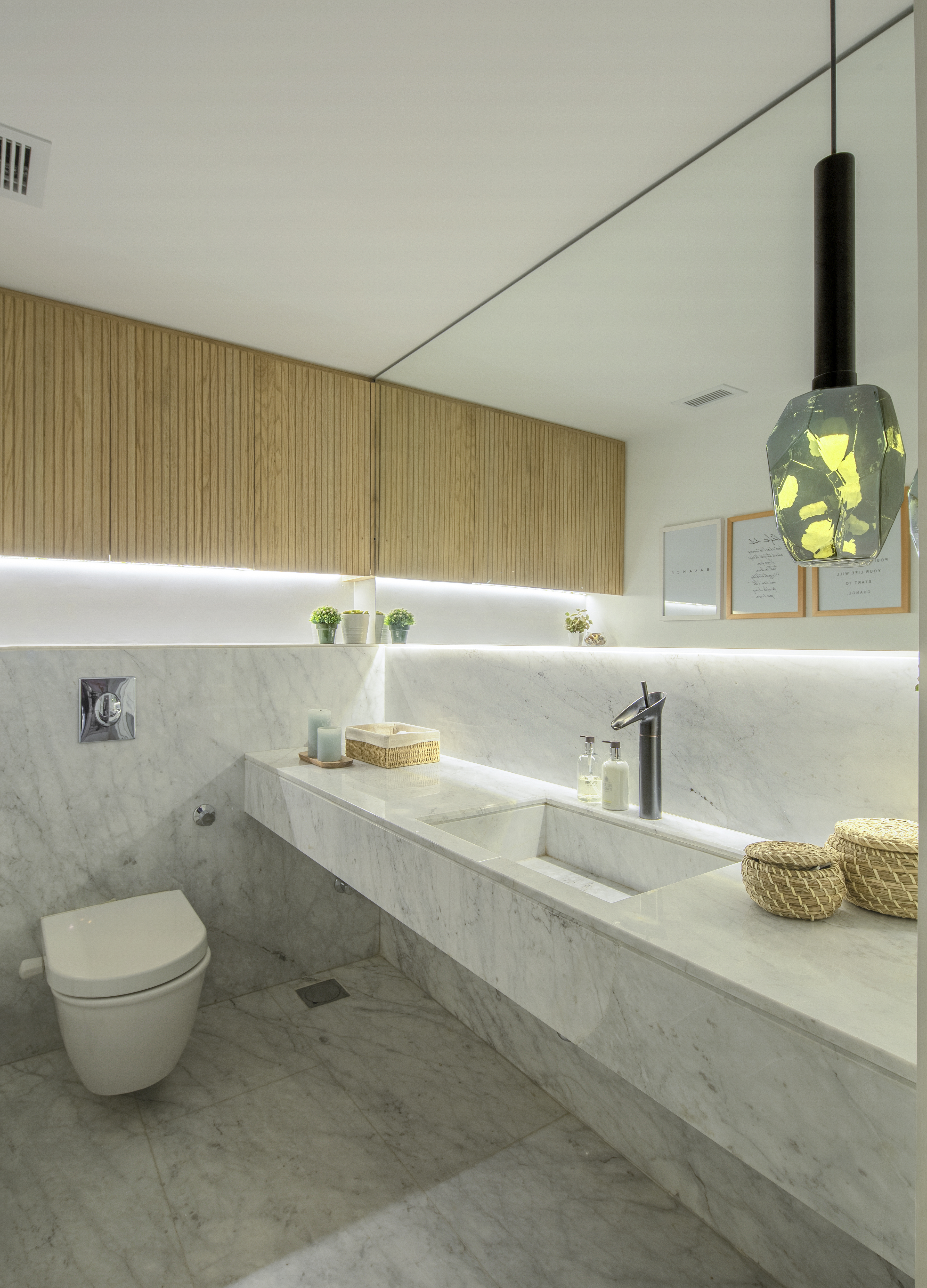 The bathroom was also completely changed, becoming covered with white marble and a wide yet lean mirror that adds more visual room to the space. Once again, oak wood was used for the cabinets. "We found joy in lightening things up and arranging the space to better accommodate their needs and that of their three growing children," El Gharably adds. The private quarters are sealed off with sliding cloudy glass doors with metal frames.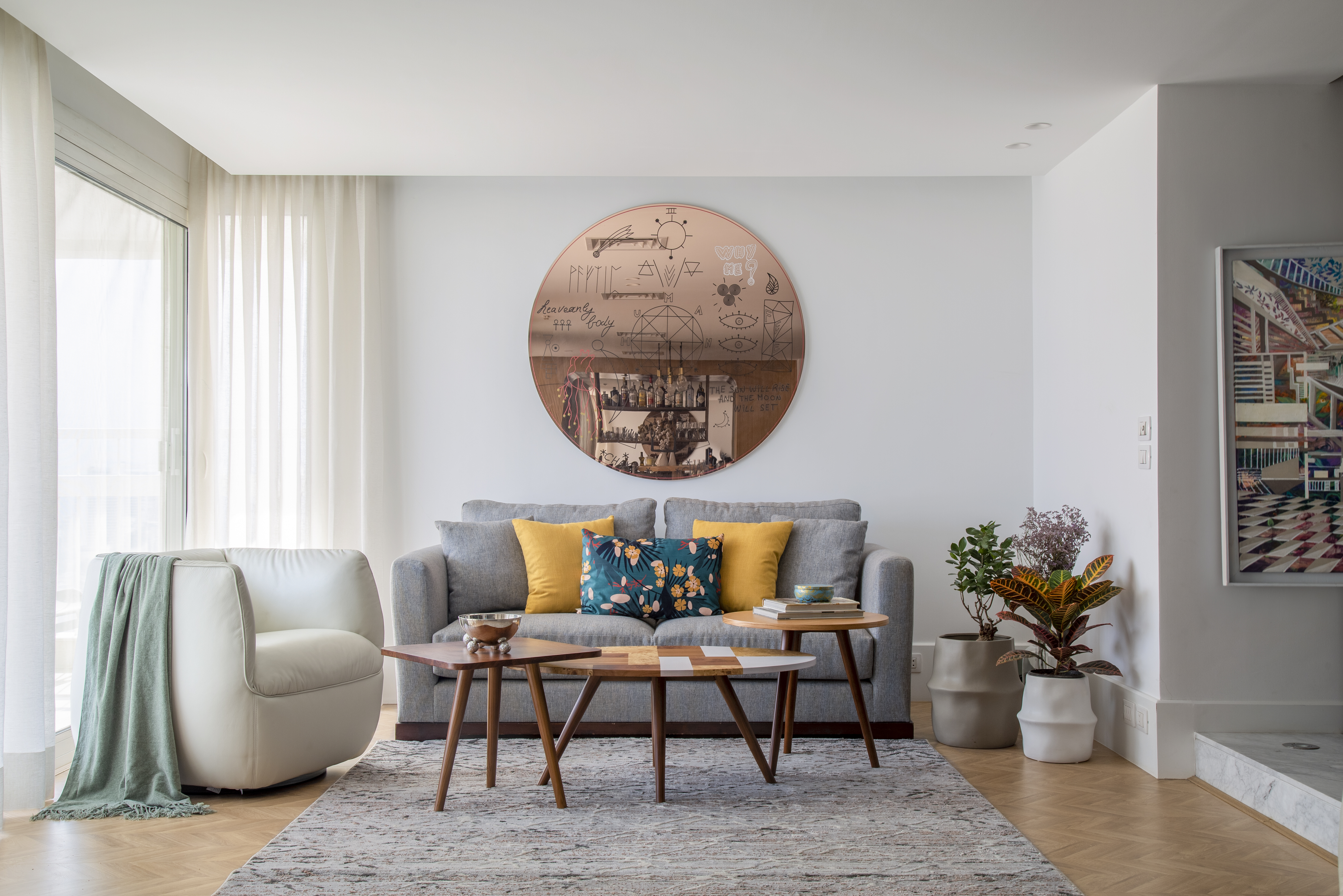 Previously, the apartment was heavy with classical paintings, velvet sofas and thick draped curtains. Now, the curtains are white and light, the sofas have upholstery with warm grey tones. The floors were old and cold with marble, now they are covered with fair oak wood. Some of the old furniture that was held dearly by the family were kept, leaving Shewekar with the challenge of complementing them with new items that would elevate and match them in beauty - a challenge that was overcome with apparent effortlessness.