Minimalism and maximalism are the two polar extremes of the interior design styles spectrum. Join us as we dig into whether less is more, less, or just enough.
Italian fashion designer Donatella Versace once famously said, "I hate minimalism." Some might find it an extreme statement but we're willing to bet there's a few of you who can't help but agree. It's a statement that touches on the dichotomy of two design styles, with philosophies that stand at total opposition to one another. Do you enjoy a sense of serenity unencumbered by earthly possessions, or do you enjoy putting your entire life on display by putting everything you own and love all over your walls? On the other hand, are you just too lazy and pretentious to buy furniture, or are you just a hoarder?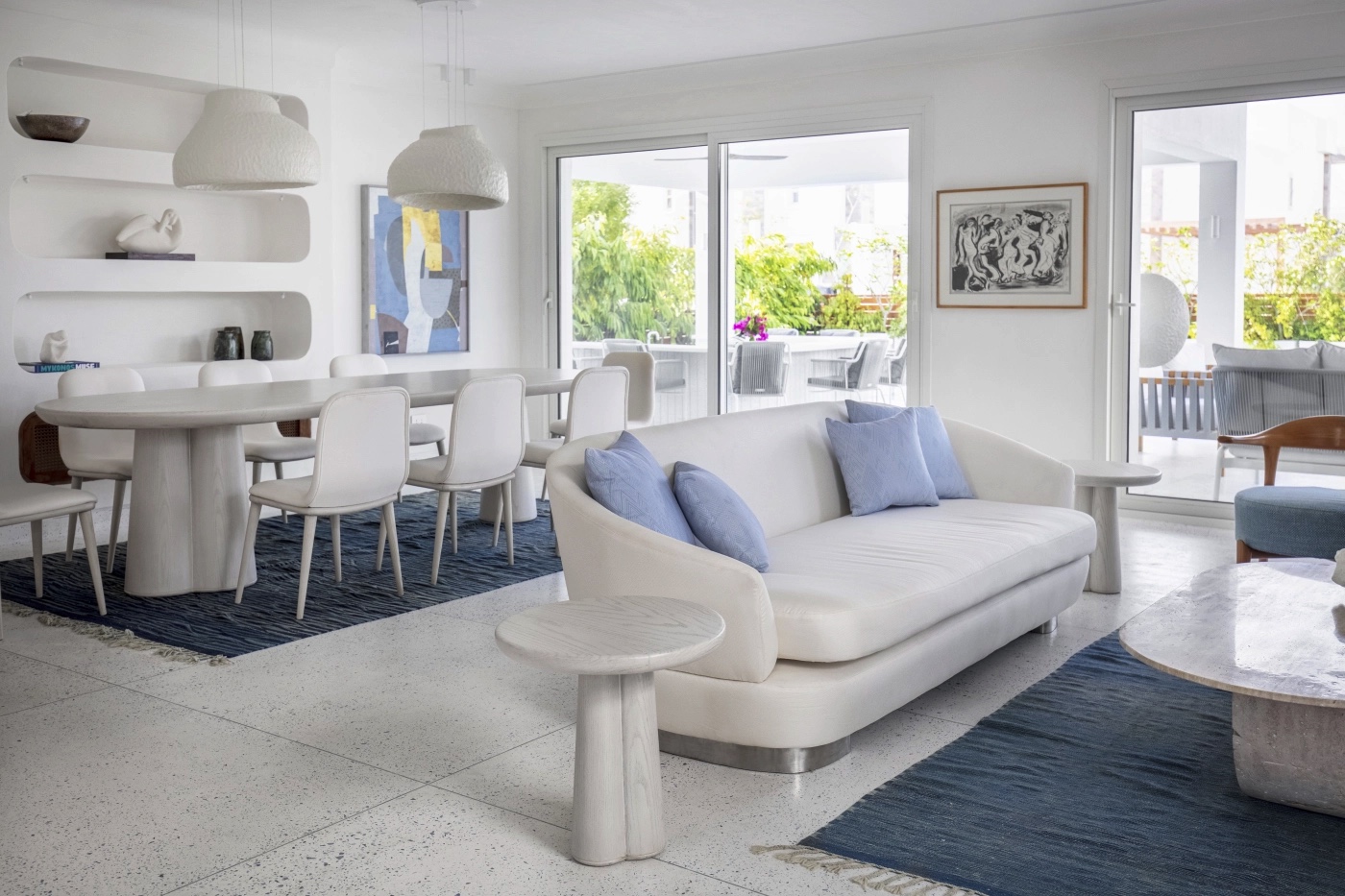 These are the questions people may use to determine whether you are a minimalist or a maximalist, and while these design philosophies may be thought of as mutually exclusive, when done right they both accomplish the same goal: turning a home into a full reflection of a homeowner's character.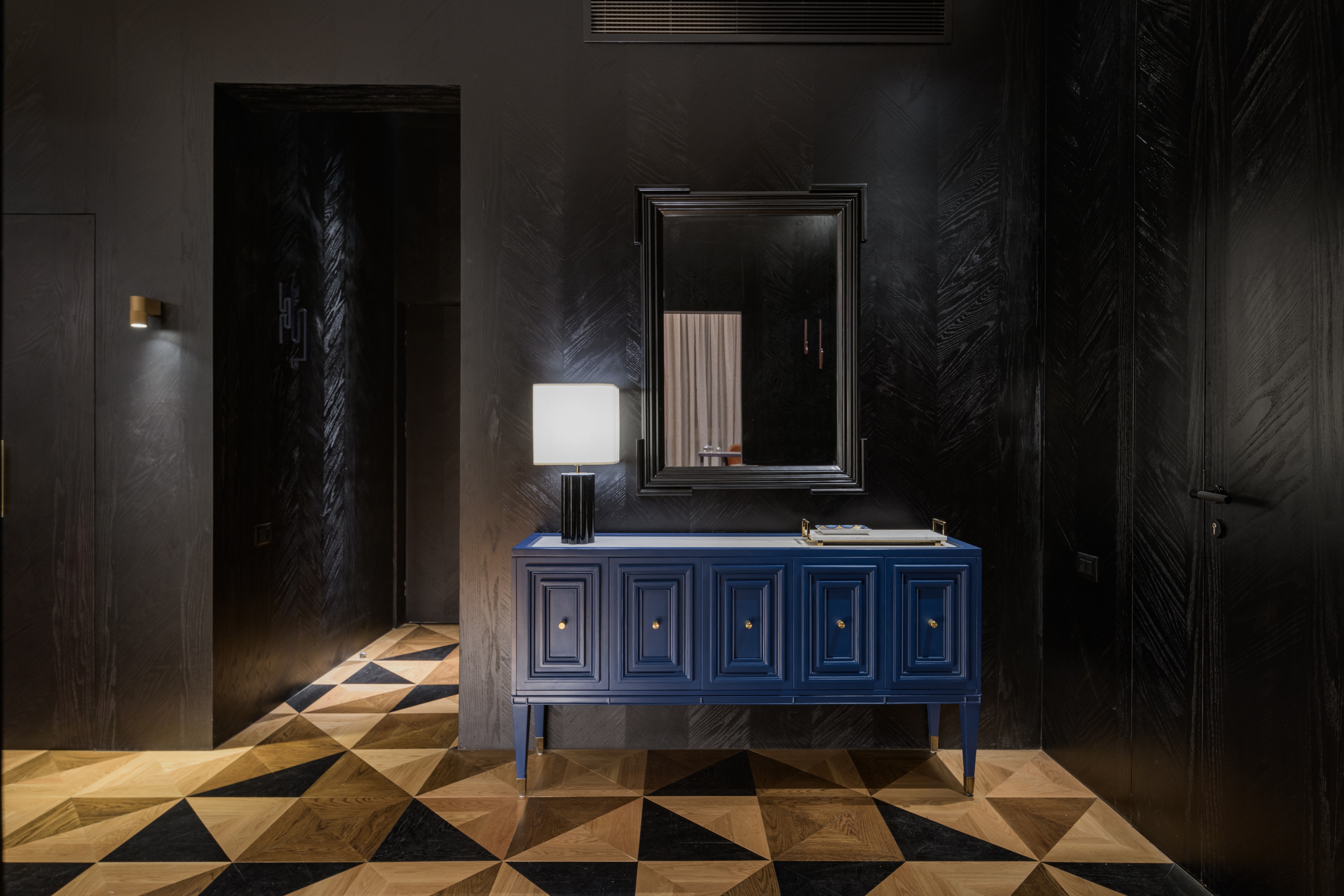 Minimalism and maximalism are more than just aesthetics, they're entire lifestyles in and of themselves. So while it can be difficult to cap them in one go, we can make the attempt by looking at how these Egyptian designers approached them…
Less is More?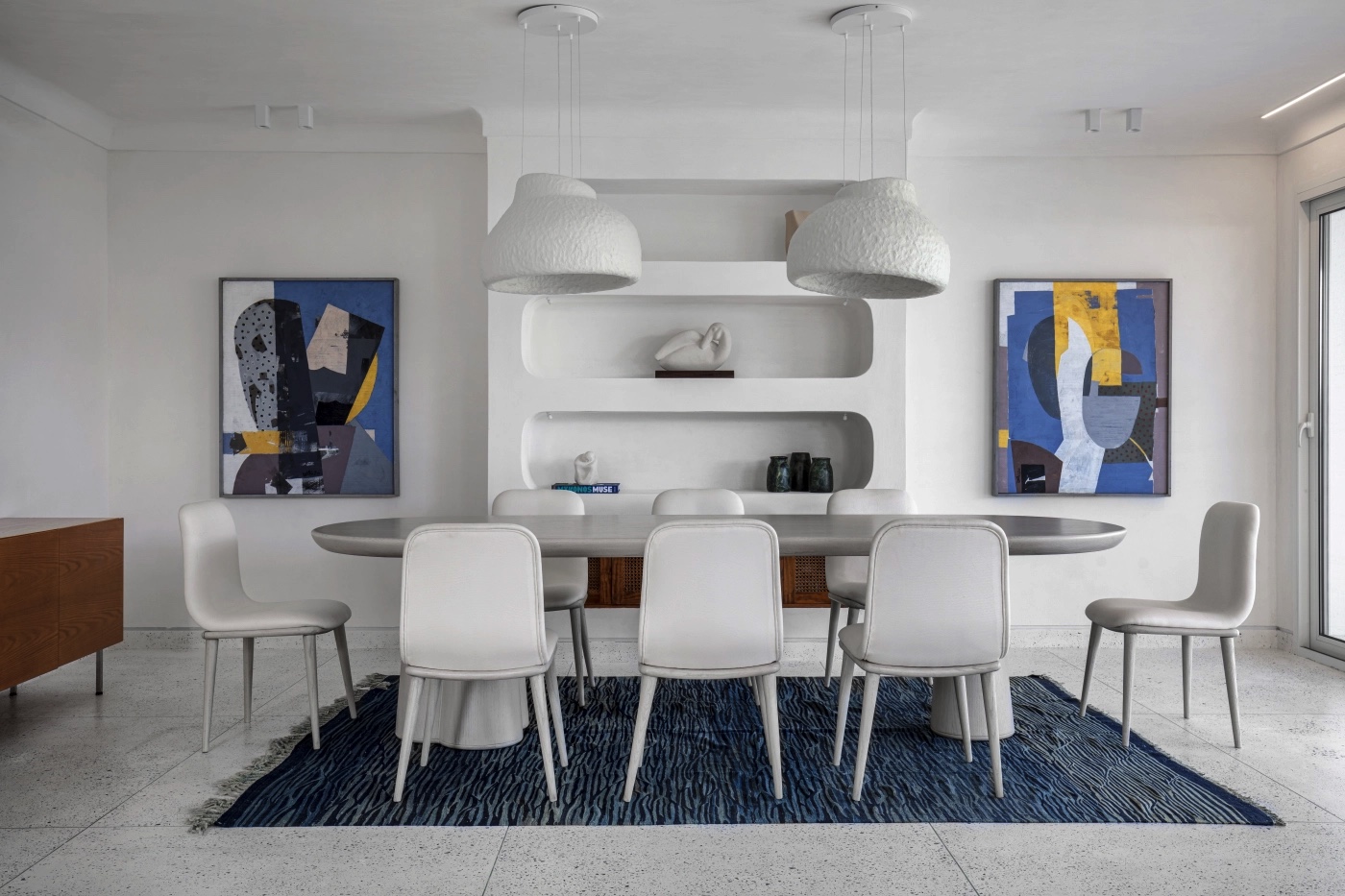 Minimalism is all about getting rid of the excess, and using only the things you need. It's not about using nothing, but rather only what matters. Putting only the important elements in a space and making them stand out. As seen in this interior minimal yet Mediterranean home by Yasmina Makram, that could be done through simple application of colour, using white as a background to highlight the furniture's form and intensify shades of blue.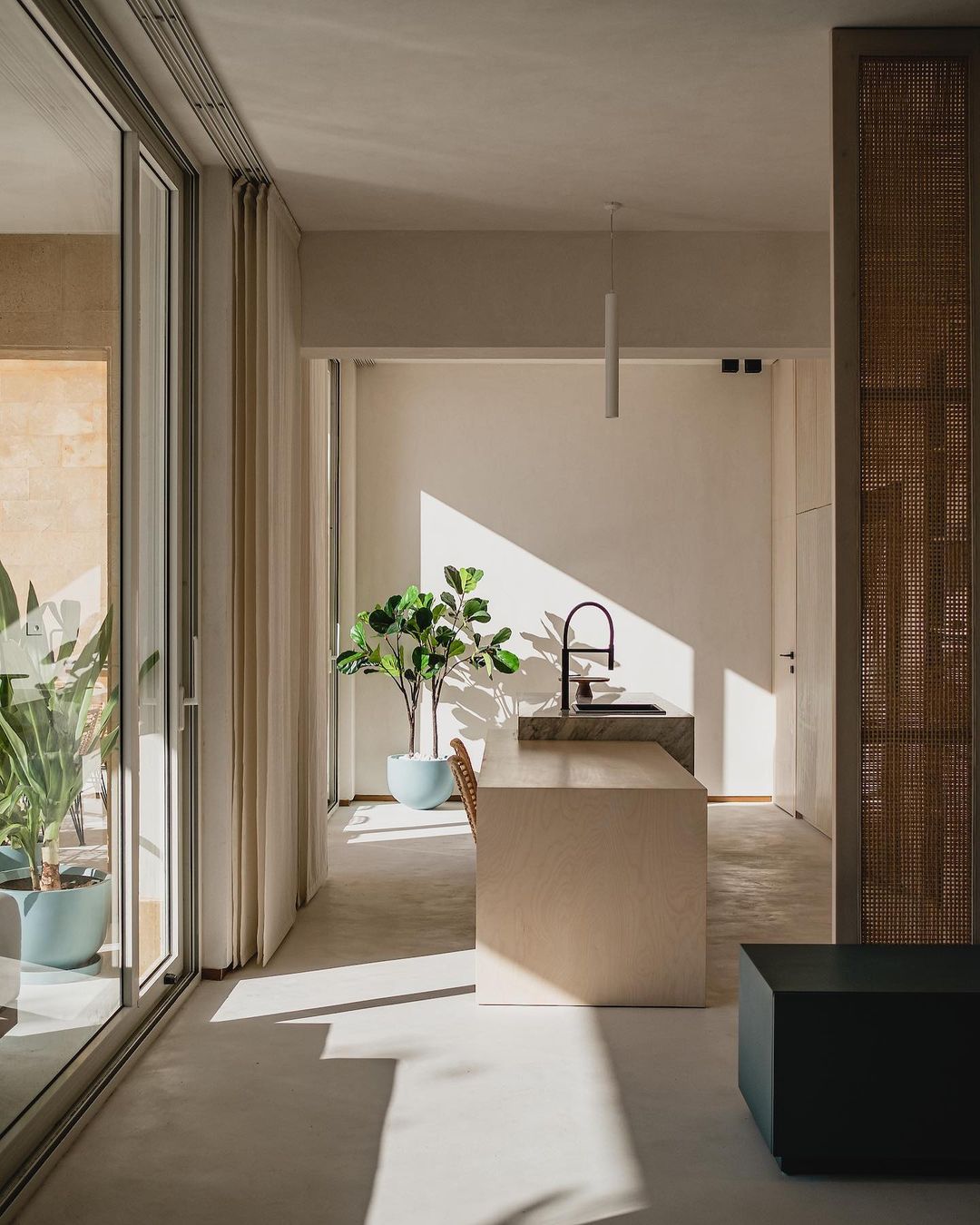 Unlocking the true power of minimalism requires elements that work in multiple combinations, while being characterised by order, simplicity and harmony. These essentials were manifested in a Seashell villa concocted by the minimalist duo behind FR Partnership, Ahmed Fayyad and Malak Rashad, with clean and neat lines, neutral colours and basic textures.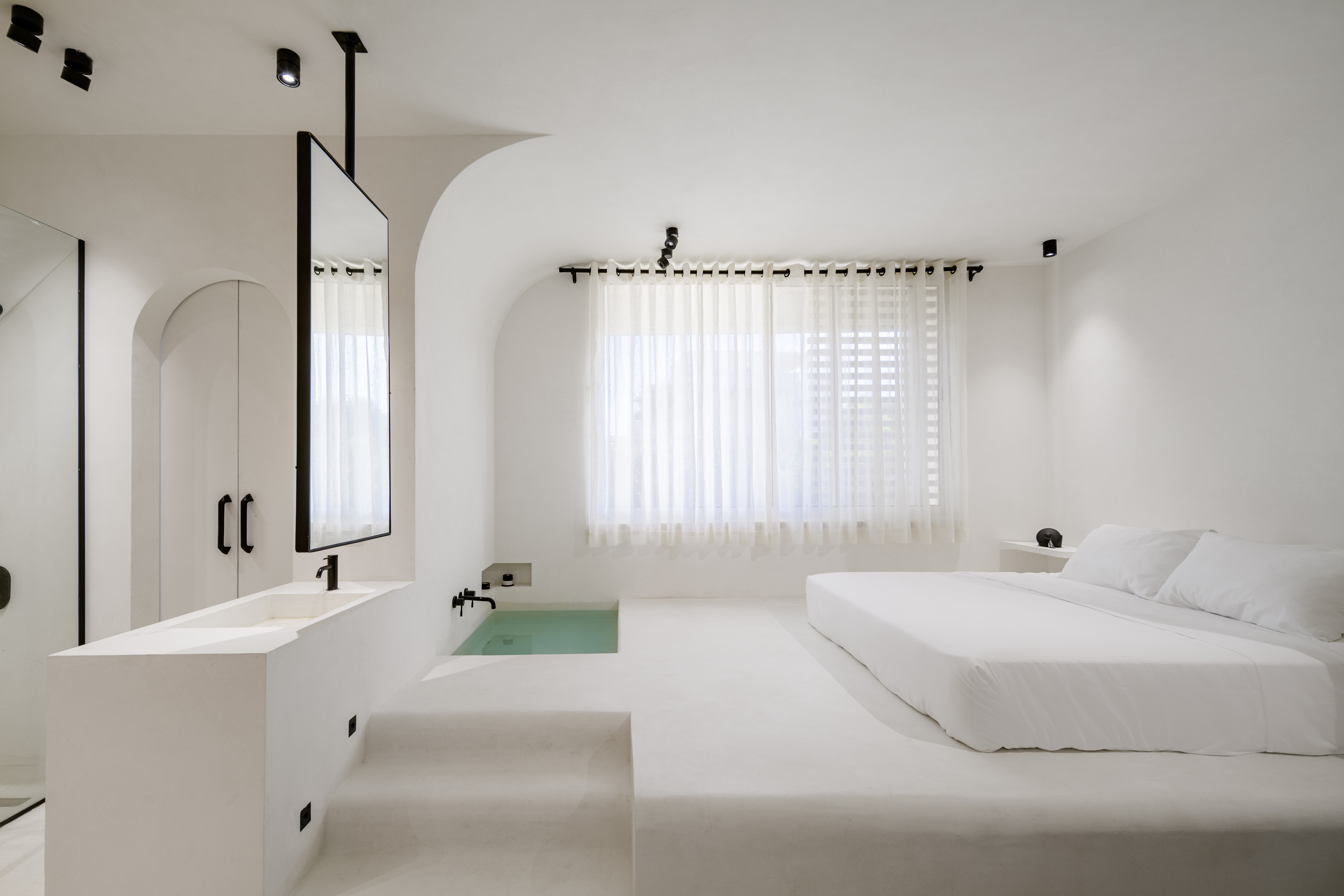 Minimalism isn't just about aesthetics, it has a rebellious undertone in its notion originating in the late 50s art scene, maybe that's what makes it so popular in contemporary spaces. The visually pleasing art of simplicity is believed to have formed as a reaction to abstract expressionism, which some found pretentious. In response these critics started an art movement that didn't reflect on the artist's emotional state, stripped of motives and meaning. To be evaluated as a piece of art and nothing more.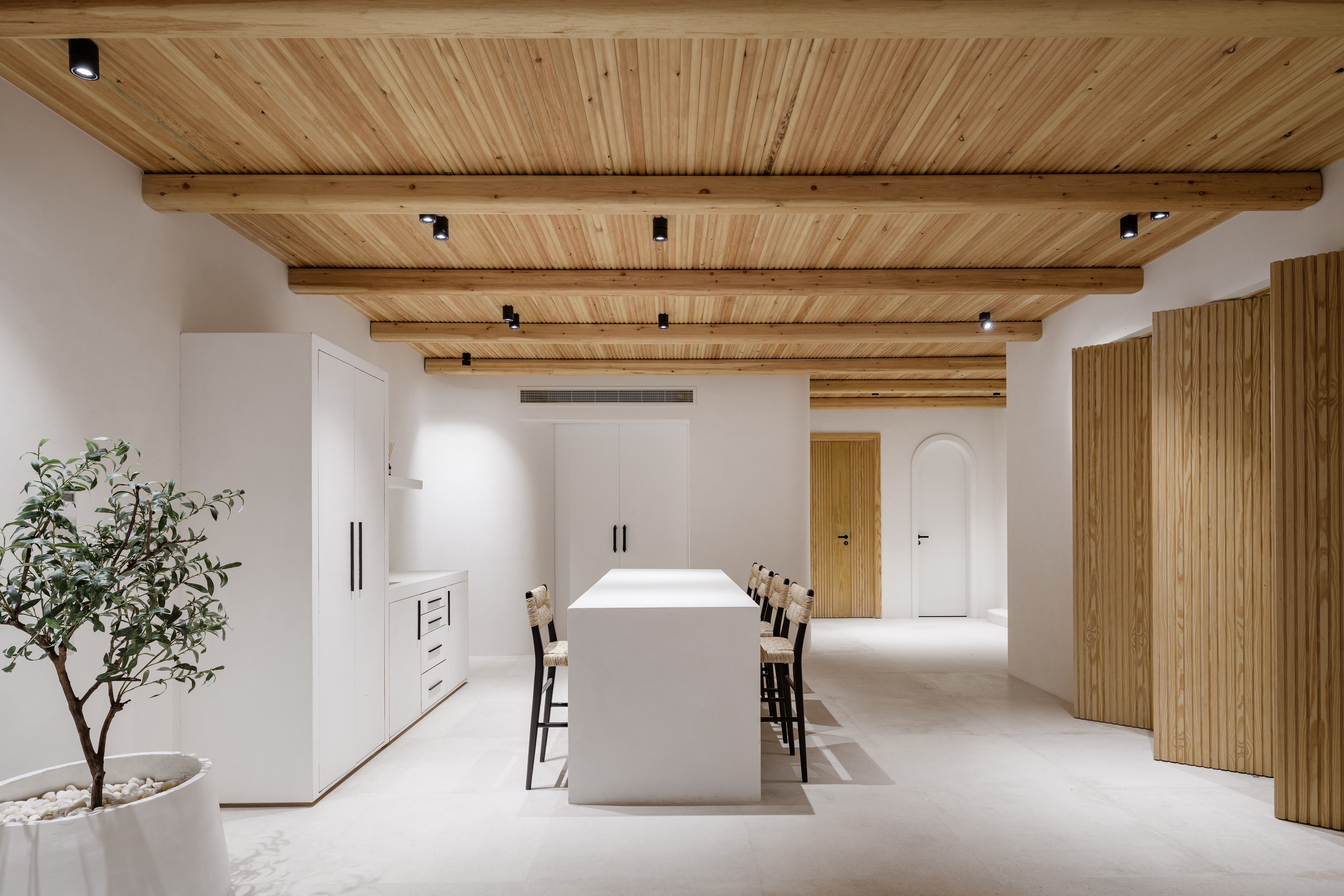 Some go beyond and put minimalism under the microscope, arguing that it's somewhat like alternative rock in its rebellious nature. Like, at its extreme, you could come across something like what Reha did in a Hacienda White home by going audaciously white and nothing else.
At times, minimalism can be a concept that's kind of out of touch with reality, we mean, you can't really tell people living paycheck to paycheck to 'just declutter' or that less is more. Less is what now? Context people, context. Sure, there's an artistic origin story and plenty find minimalism's emptiness liberating, but to some it's just too bland. Not everyone is capable of seeing a seemingly endless forest in a plain green wall, some just want to cut to the chase and cover the wall with forestry wallpaper. Welcome to maximalism.
More is More?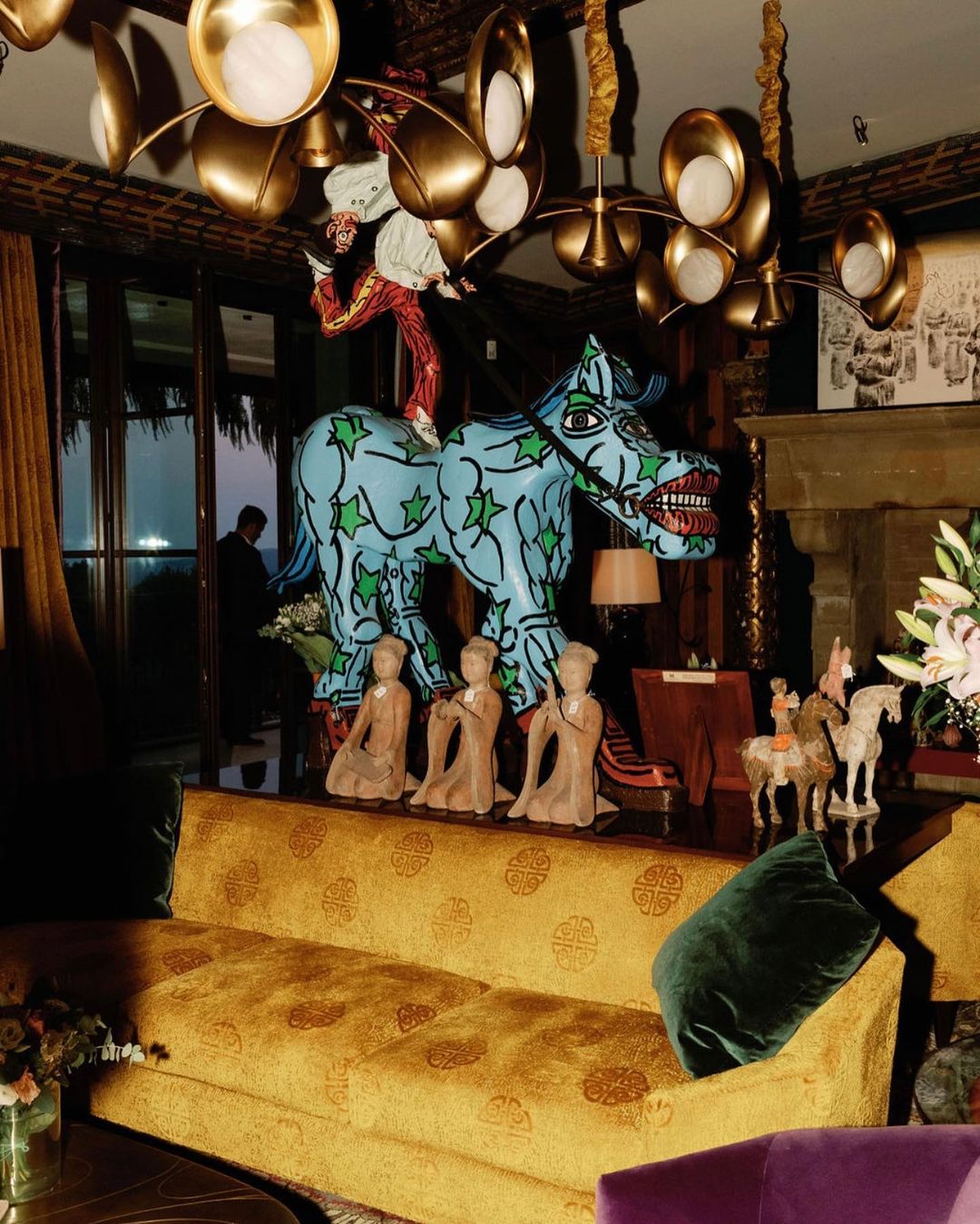 In other words, welcome to the opposite. Maximalism lets colour, shapes and textures do the talking. You know when you've entered a maximalist home when you don't know where to look, and your eyes keep dancing all over the place, leaving you tantalised and intrigued. In other words, mind-blown. A prime example is, well, really any of Living In Interiors' projects. That said, as much as the style gears towards the impressive, it's much more personal than that.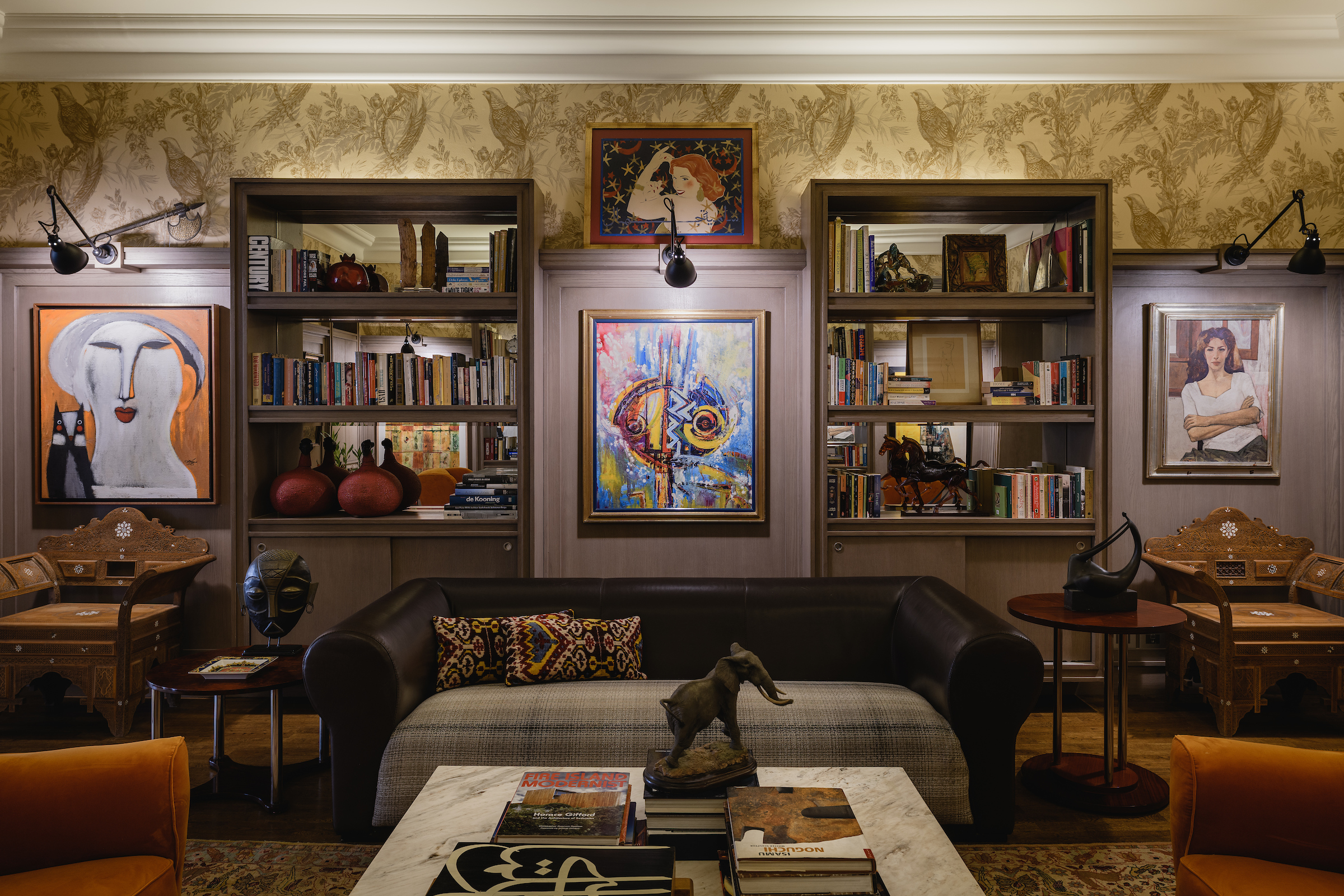 To travellers, it's second nature for them to fill a home with souvenirs - even if they don't subscribe to maximalism, they ultimately display its true essence, using objects to tell a story. That was the case when Hassan Abouseda Architects worked on a Zamalek apartment belonging to frequent travellers and art collectors, placing furniture aligned with art centrepieces, and decorating subtle yet warm Londoner wallpaper in the background. There's almost a subconscious pull to maximalism; why wouldn't we want to fill our spaces with all our stuff? Our stuff is a record of our life, it represents us, it is us.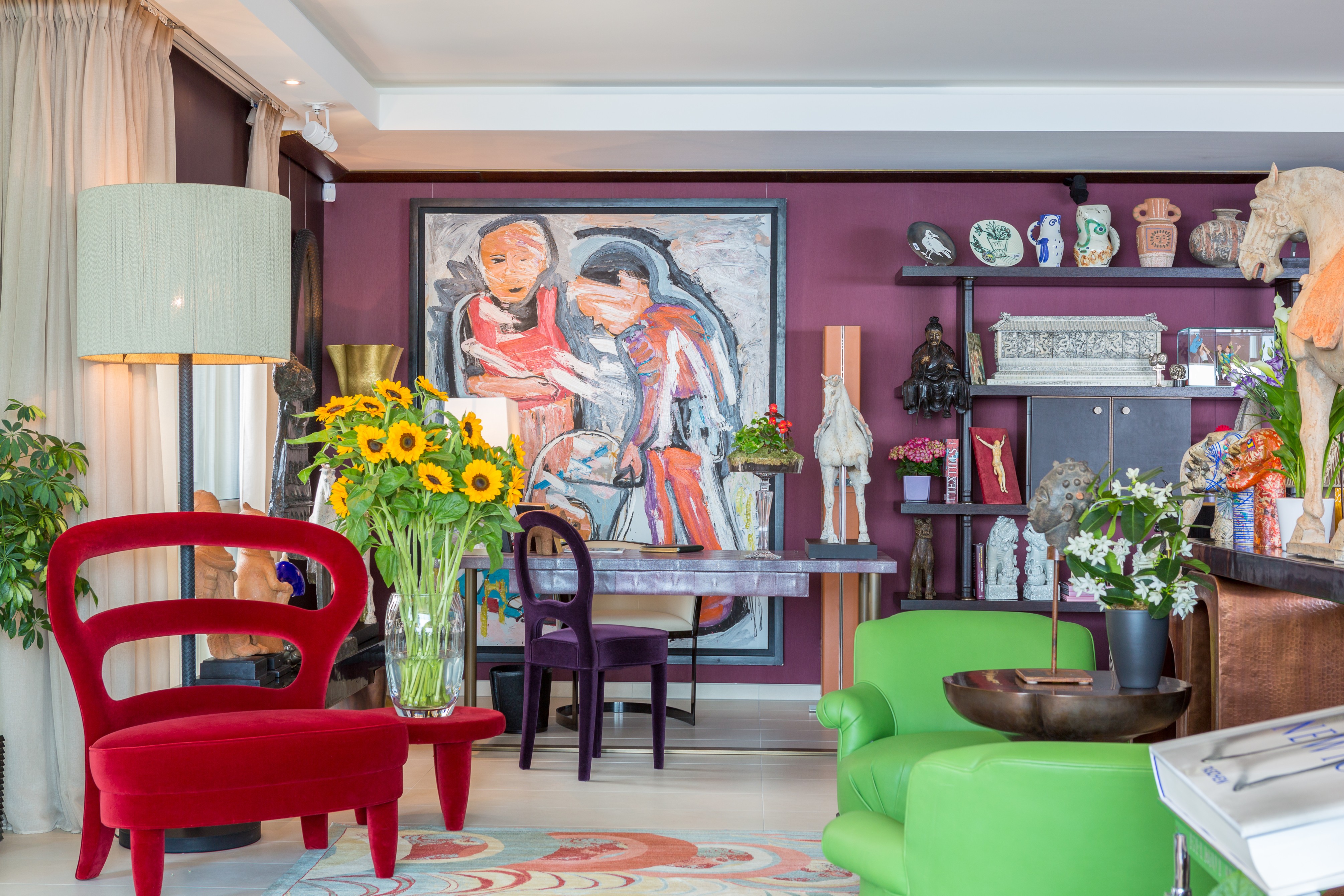 Maximalism is about surrounding yourself with things you love, things that are felt when viewed. Aesthetics holding memories within them. As much as it's about making homes feel inviting and full of conversation starters, it's also evoking personal pleasure. Maybe that's why Interior Designer Alia El Tanani applies it in her work, even at her family home in Monaco. Maximalism is often associated with chaos and disarray, but there's beauty in that, too.
El Tanani champions an ordered type of maximalism that is considered and curated, and dictated by proportions and scale. A type that combines opposing and complicated elements in a sophisticated fashion. Too much of anything can make a room overwhelming, however, and it's a fine line between a maximalist home and simply a cluttered one.
Enough?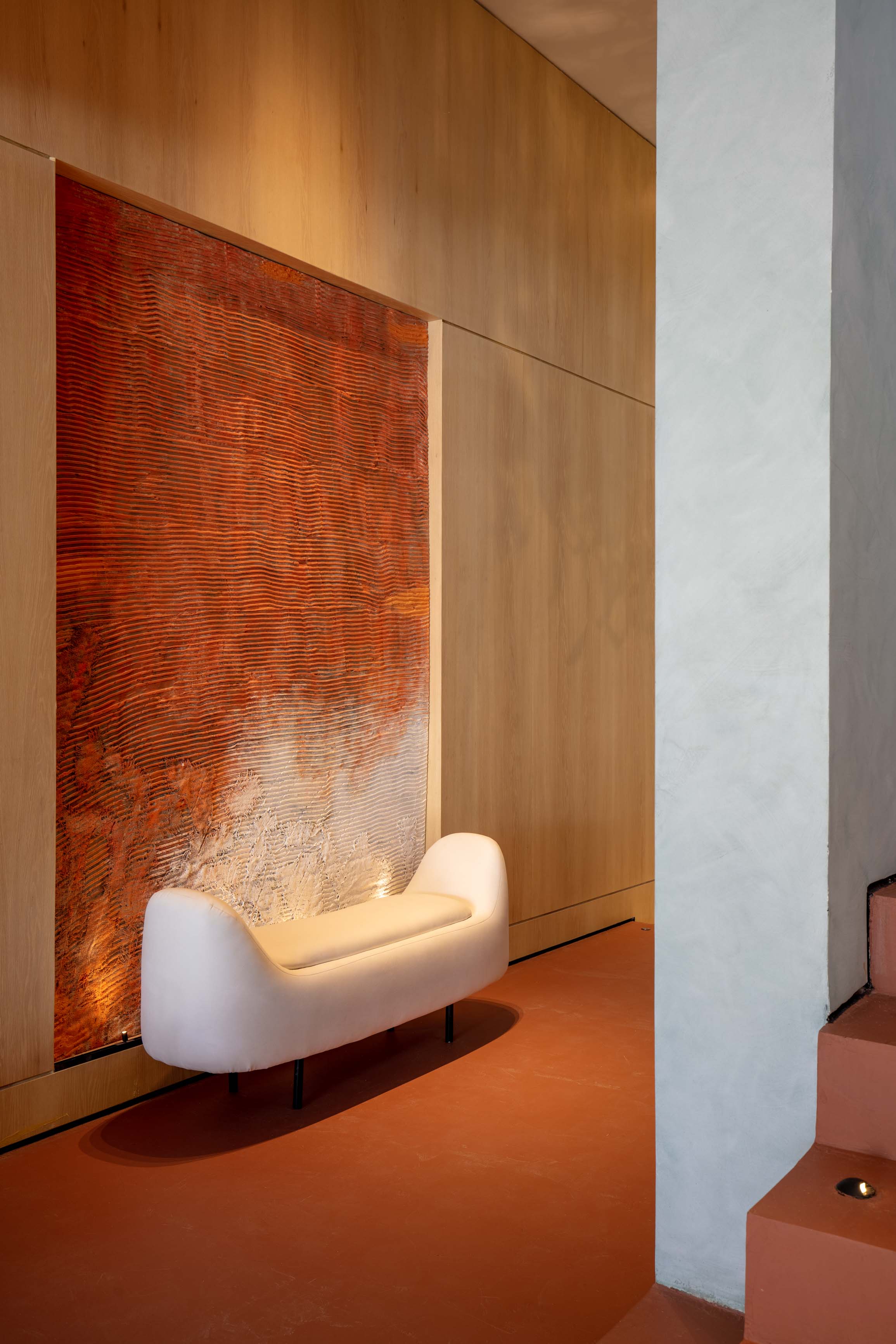 There's a sweet spot in the middle some refer to as the Happy-Medium interior designs. Somewhere that incorporates the intentional serenity of minimalism and its sense of organisation while still sheltering many things in one place, using reserved aesthetics that still speak of your character. Minimal yet cosy. At the end of the day, our homes are the one place completely under our own authority, sanctuaries for us to escape and reboot.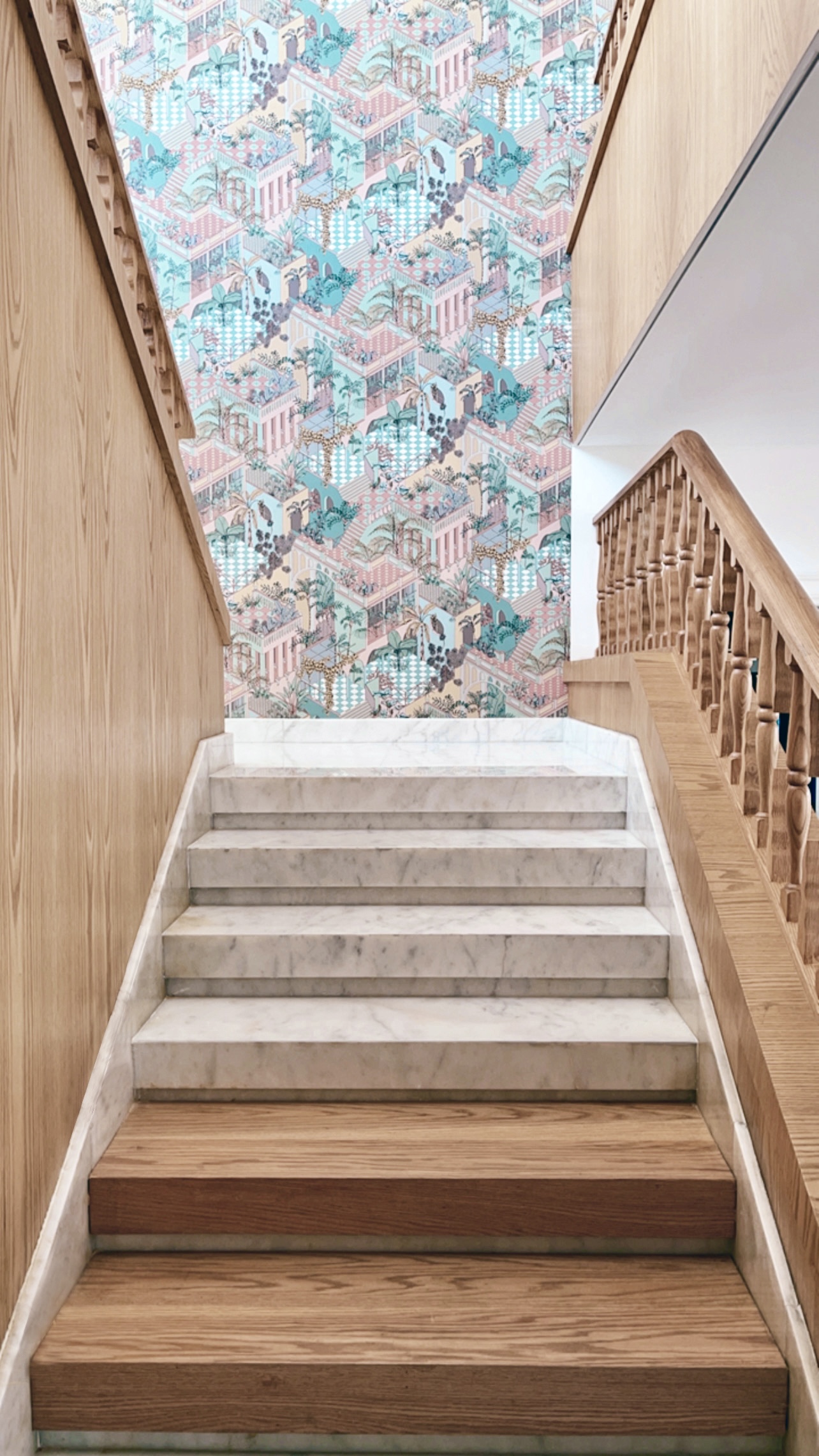 While extremely ornate wallpapers may not be for everyone, most of us like patterns. So figure out what is best for you by first looking at what you've already got and from there establish what would best compliment your aesthetic taste, and more importantly tell your story. It doesn't need to be too loud, and definitely not too quiet. If the extremes aren't for you, create your own happy medium.