We're getting a sneak peek at Khufu's, a new restaurant by Pier 88 besides the Giza Pyramids. Style Design's architects have crafted a unique culinary experience to honour this ancient World Wonder.
The Great Pyramids of Giza is undoubtedly one of the most prized treasures in history - so imagine what a view it'd make as you invite your beloved for a romantic dinner in Egypt. With these majestic monuments standing large in the distance, Khufu's is a new restaurant envisioned by Pier 88 that's bringing that fantasy to life. With a uniquely Egyptian menu developed and reimagined by chef Mostafa Seif, Khufu's is offering the kind of culinary experience you could never have anywhere else, and it all starts with the building itself, put together by Cairo-based interior design and architectural studio Style Design. Situated amongst marvels of Egyptian antiquity - whether it's the pyramids themselves or the wonders within the highly-anticipated Grand Egyptian Museum - it only made sense to complement the restaurant with its surroundings with a generous implementation of sandstone.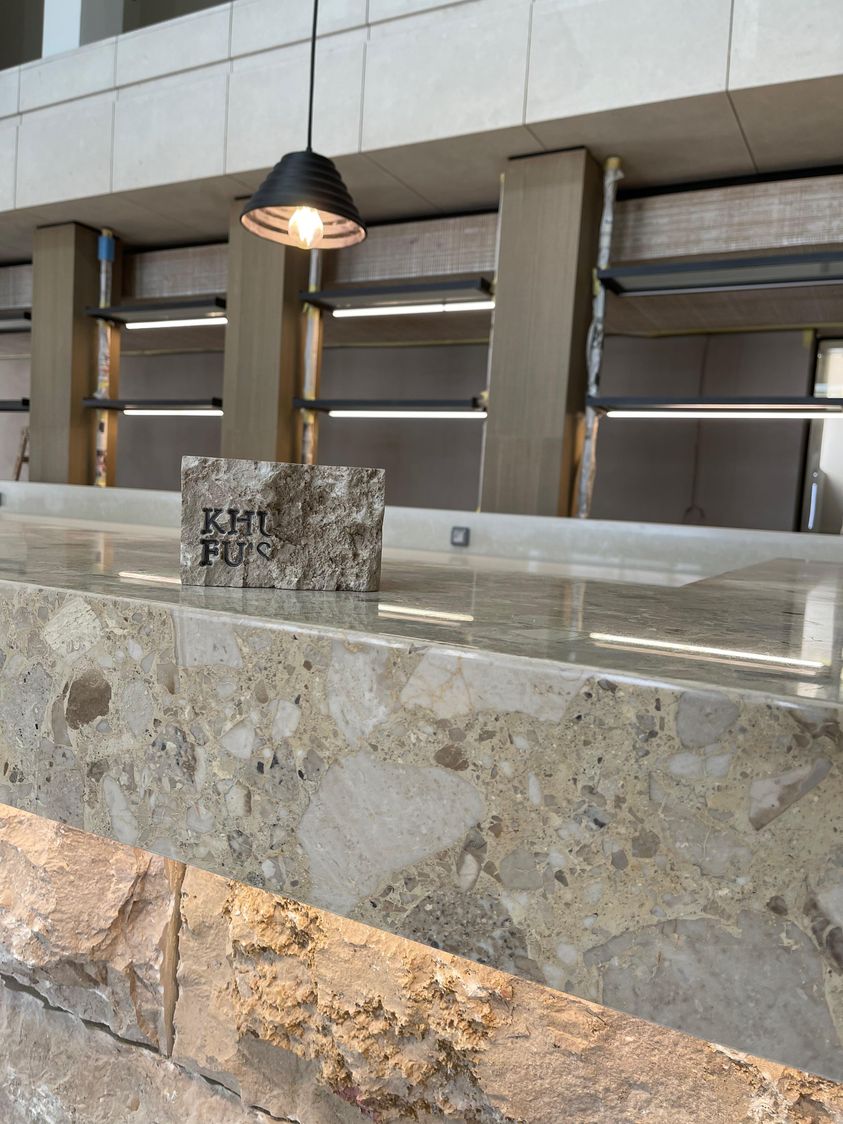 "The first thing that came to mind was how could this alter the tourist culinary experience when visiting," Style Design's co-founder, Hisham Ghorab, tells SceneHome. Getting intimate with one of the most remarkable man-made structures in history provided many inspirations that captivated the designers and guided their approach, contextualising the restaurant with a contemporary twist. "Our aim was to elevate it by going on a journey that begins from ancient civilization and leads to the modern era."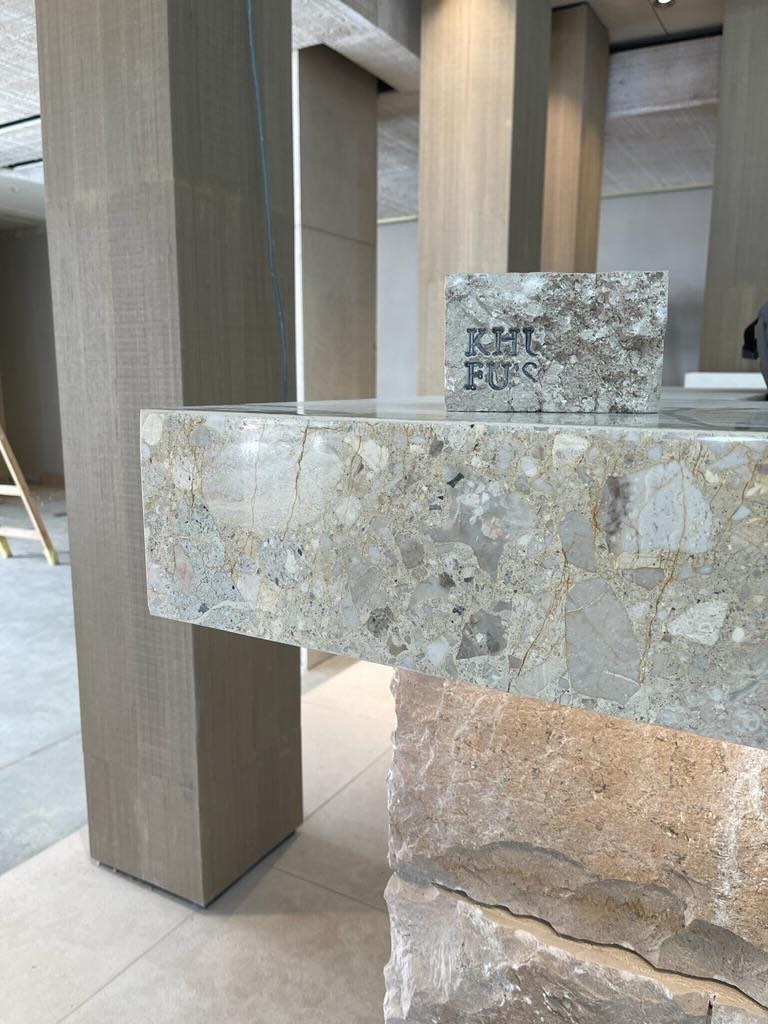 This would not be the first time Ghorab has worked with Pier 88 to bring their vision to life. "I've had the pleasure of working with Giovanni a couple of times already," Ghorab says. Giovanni Bolandrini, CEO and owner of Pier 88, recently tapped Ghorab to design Italiano at Zed in Sheikh Zayed. "Many questions were sparked about curating a dining experience that was ambitious yet minimal."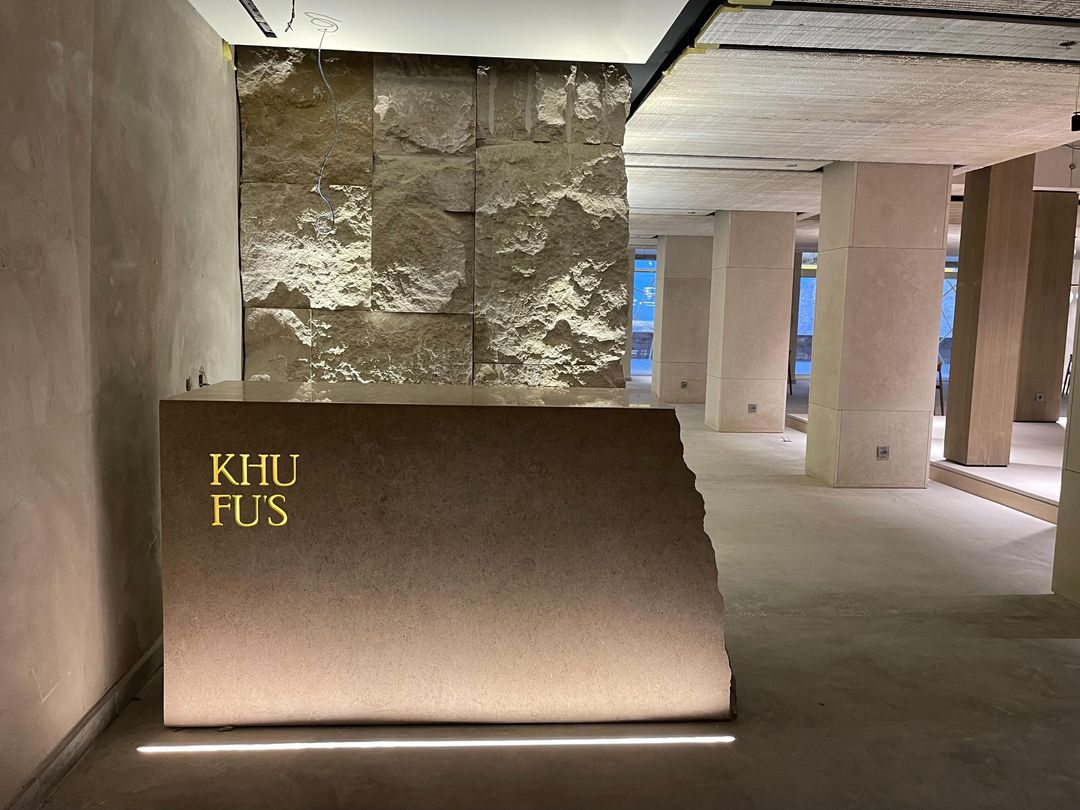 At the design phase, every choice was critical. Staying clear from clichés, the designers opted for a smooth yet sophisticated visual approach. "The main requirement was to provide a smooth workflow," Ghorab explains, emphasising efficient circulation within the design. The ground floor has extended seating areas, allowing diners to get even closer to the pyramids. "Our goal is to create a humble space that blends in using an earthy colour scheme and nature-inspired materials."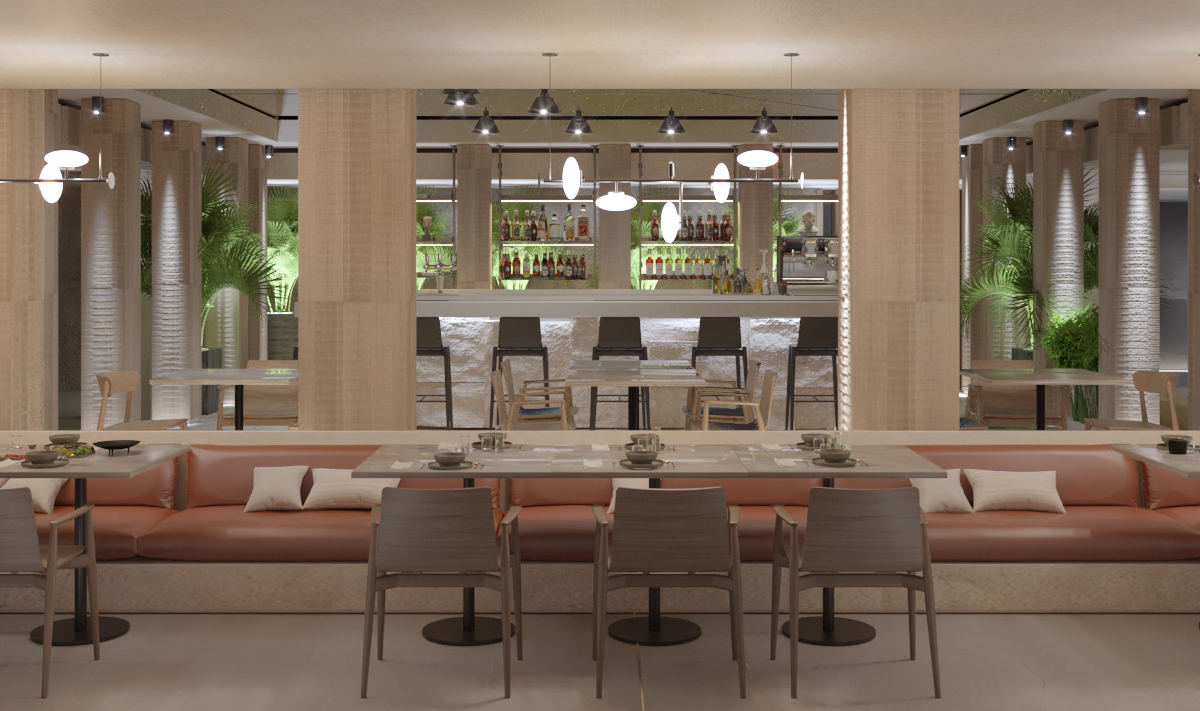 With a square plan spanning 1,515 sqm, Khufu's interior is zoned into the ground floor and a slightly larger first floor. Both include dining areas, bars and a show-kitchen, while the outdoors seats 755 around an oven and a bar. "In addition, we're currently working on the second floor and rooftop. Where, hopefully, another Pier 88 branch will be housed," Ghorab says. "A lot is happening in this building and hopefully it will contribute to the buzz around visiting the pyramids, and its elevated cultural experience."
Khufu's is near completion, with only a few finishing touches left. But Ghorab won't show any satisfaction until guests get to experience it. "After all, users are the main part of a design," he says. "How they interact and what they experience are affected by the space." With a space such as this - standing in the shadows of one of the world's most ancient structures - there's no doubt that any culinary experience at Khufu's will be utterly incomparable.