Inspired by the poetic nature of fire, Angelique is a cozy yet elegant restaurant at the Walk of Cairo, whose design is given warmth due to Reha Design Studio's expert use of colours and materials.
Winter has made itself more than comfortable in Egypt, and this restaurant at the Walk of Cairo offers a warm escape from the cold. Angelique is a restaurant and bar that presents a clement atmosphere due to its design by Reha Design Studio, a firm that has delivered projects all over the MENA region and the USA. Seated on tender cushioning, customers are surrounded by flushed surfaces that - visually - raise the temperature of the environment, while a fireplace follows suit in more literal terms as people gather around it. Materials related to fire were vehemently used to set a certain intensity to the atmosphere that is as soothing to the soul as it is enticing to the eye.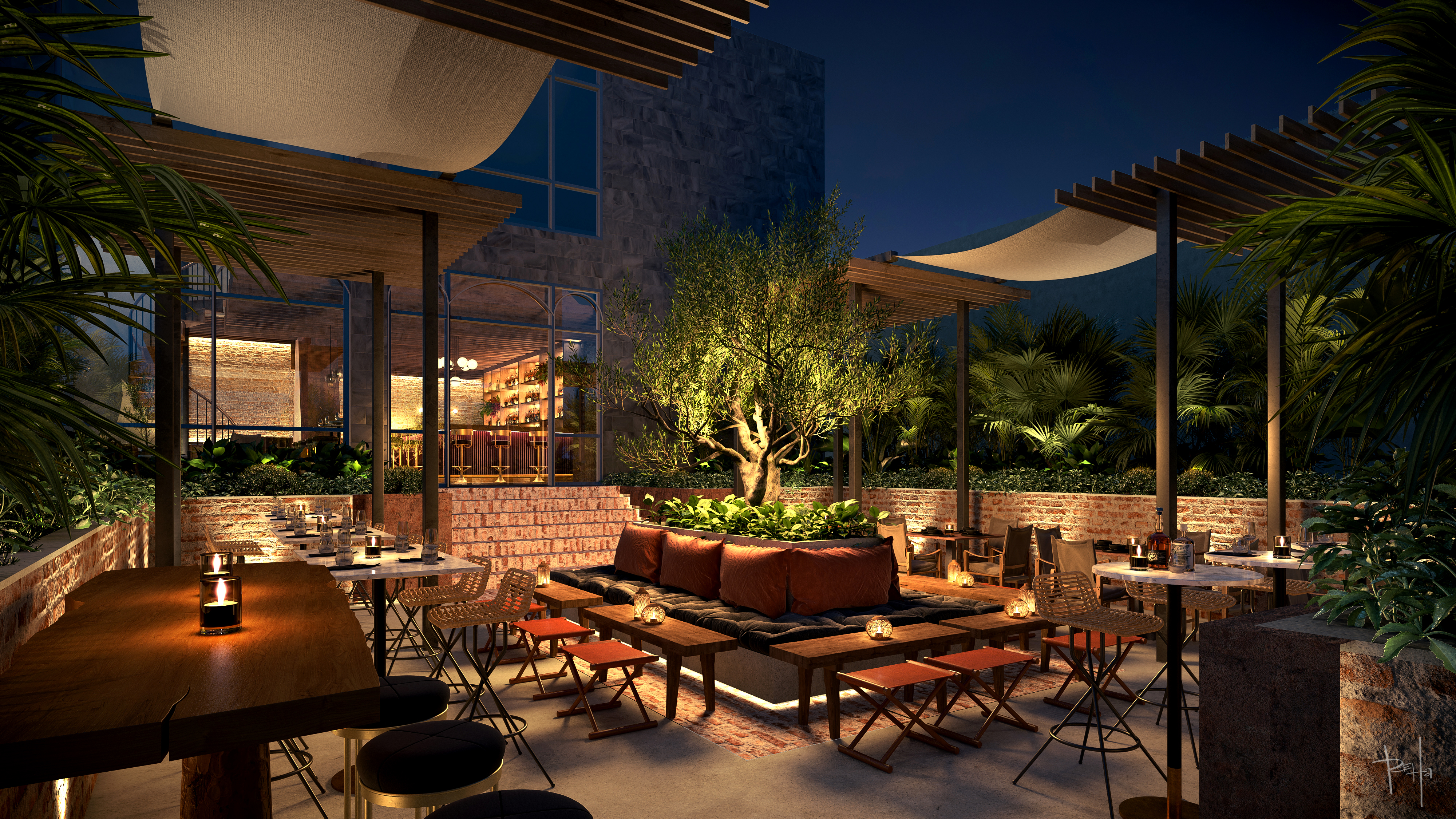 "The hearth provides warmth and light, food and protection," founder Reha Habib tells #SceneHome. When it came to sorting out spaces, Reha found inspiration in our roots. They didn't go back to the Khedival period, not even Ancient Egypt; they went further, way further. "Early cavemen used to gather around fire creating all sorts of congregations, so we created a concept titled 'cheers & beers'."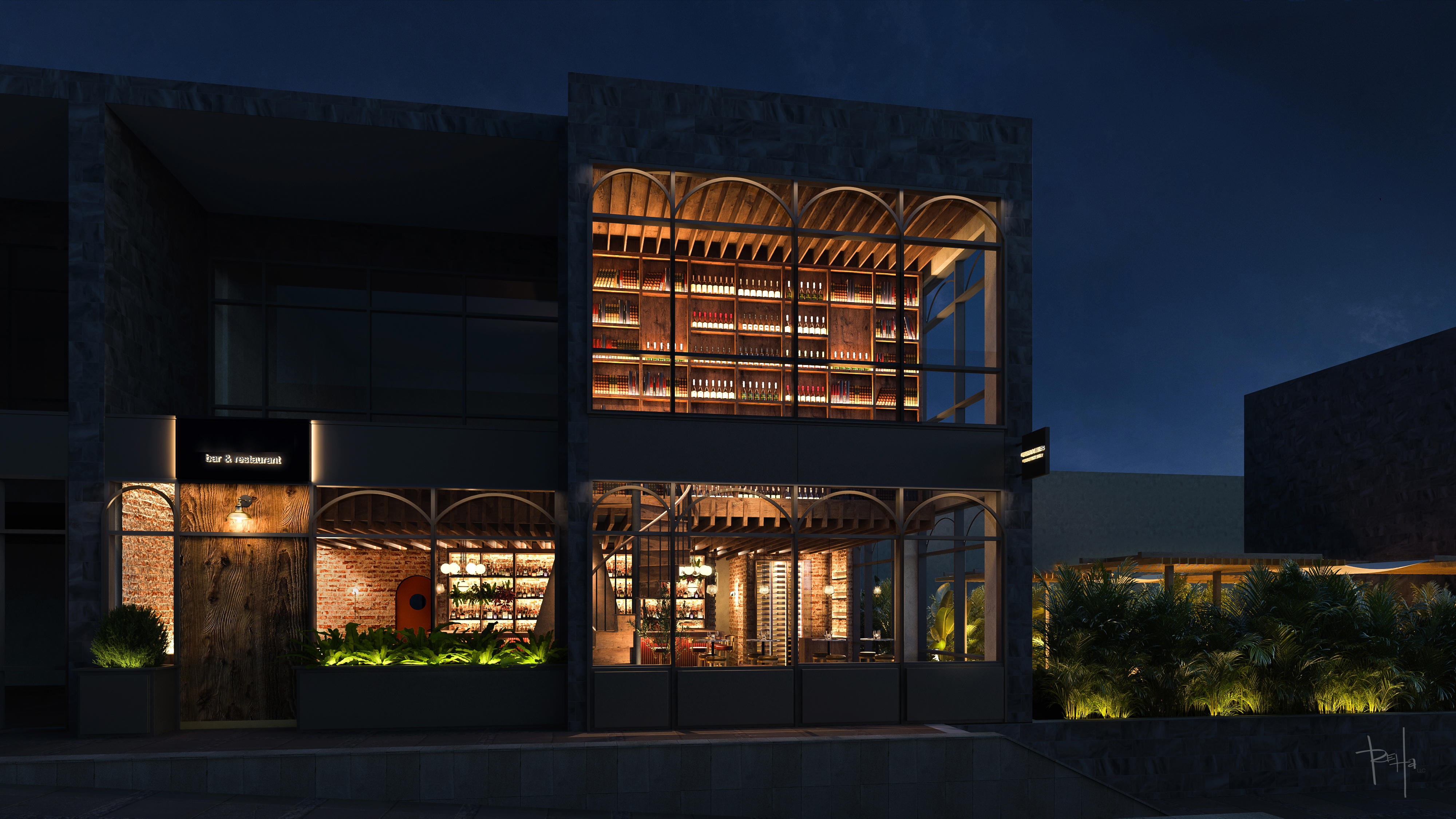 Metals, which are made malleable through heat, are used throughout the spaces and brick walls present a warm familiarity with its red hues. While leather offers a subtle touch of regal elegance, what completed the texturing of the surfaces was natural wood, intentionally, imperfectly cut by hand to create flooring patterns that convey our natural, human, inconsistency. "We looked at different properties of fire and its relationship to materials like bricks and metallurgy to arrive at an intimate and inviting space," Reha says, referencing her work with fellow designers Ramy Takla and Mazin Samir.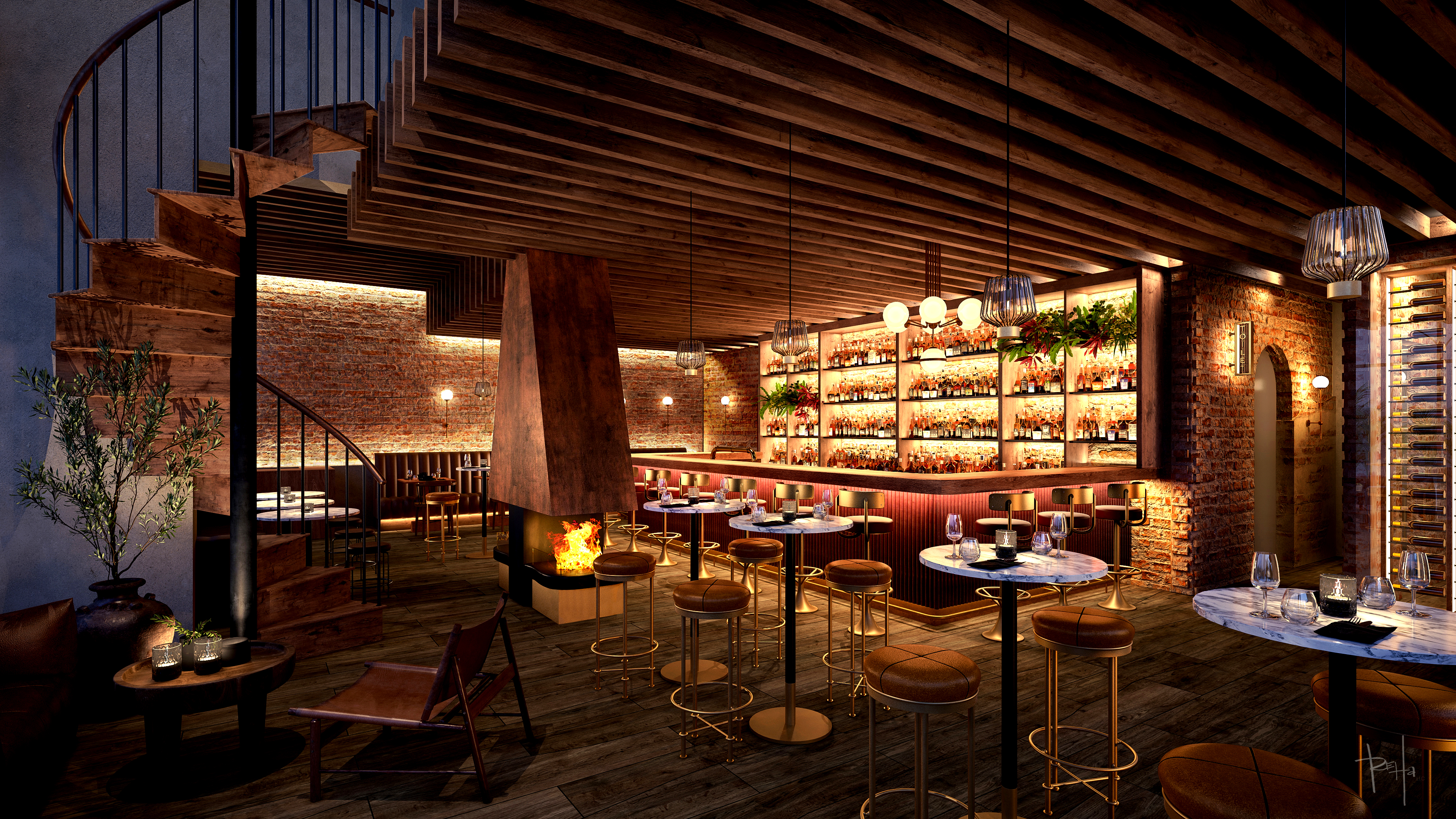 Gracefully flanking the space with its delicate yet certain curvature, a spiral wooden staircase leads up to a mezzanine cellar that is ripe with curiosities. Up here, the views are unhindered due to the double height ceiling. Massive steel arches envelope the glazed windows and engage with the solid rustic wooden entrance in a timeless dialogue about façade design. "We transformed the existing façade to convey the spirit of the indoors; fiery, soulful and timeless," Reha adds. Sipping on lukewarm coffee, or grape juice, you get to overlook the garden while rejoicing to the tune of blues. We don't know if that is what's playing for sure, but, look at the place, Etta James has to be roaring in the background.
Keen on linking the interior's warmth to the exterior's crispness, Reha aligned key functions through a singular axis, taking you from cozy brick redness, to the lushness of greenery. Corten steel, also known as weathering steel, is used for its stable rust-like appearance that requires no painting. Despite the metal out here being different, the fire-oriented concept hasn't changed, it's completed. The outdoors are designed to be airy, supplemented by plants which fundamentally, produce oxygen and allow fire to exist. This dinner may not have been designed for winter, but it definitely captures its spirit. To make sure that temperatures drop when summer hits, the designers added water features to put the fire out.