Yes, the creative minds behind Amr Helmy's bespoke kitchen designs have launched a design firm and one of their first projects is Barranco, a Japanese-Peruvian restaurant in Hyatt Regency Cairo West.
Nikkei cuisine gets its well-deserved hype from the cultural blend it caters to its visitors, wherein Peruvian ingredients like tropical fish and aji Amarillo peppers are pushed to their extremes using Japanese techniques. Barranco – a Nikkei restaurant opening up at Hyatt Regency Cairo West hotel in 6th of October City – were in luck when searching for a design firm to deliver an atmosphere matching its cuisine, as Amr Helmy, the prolific designer of creative kitchens and furnishings just launched Amr Helmy Design House and took on the restaurant as one of his firm's first displays of design prowess.

"We used motifs and narratives inspired by both the Peruvian and Japanese cultures to create a unique dining experience in Barranco," Amr Helmy tells #SceneHome of the bespoke design which will open its doors in two months and begins with an airy entry that is juxtaposed with greenery. "A wide range of products are designed by our team in conjunction with the interior design."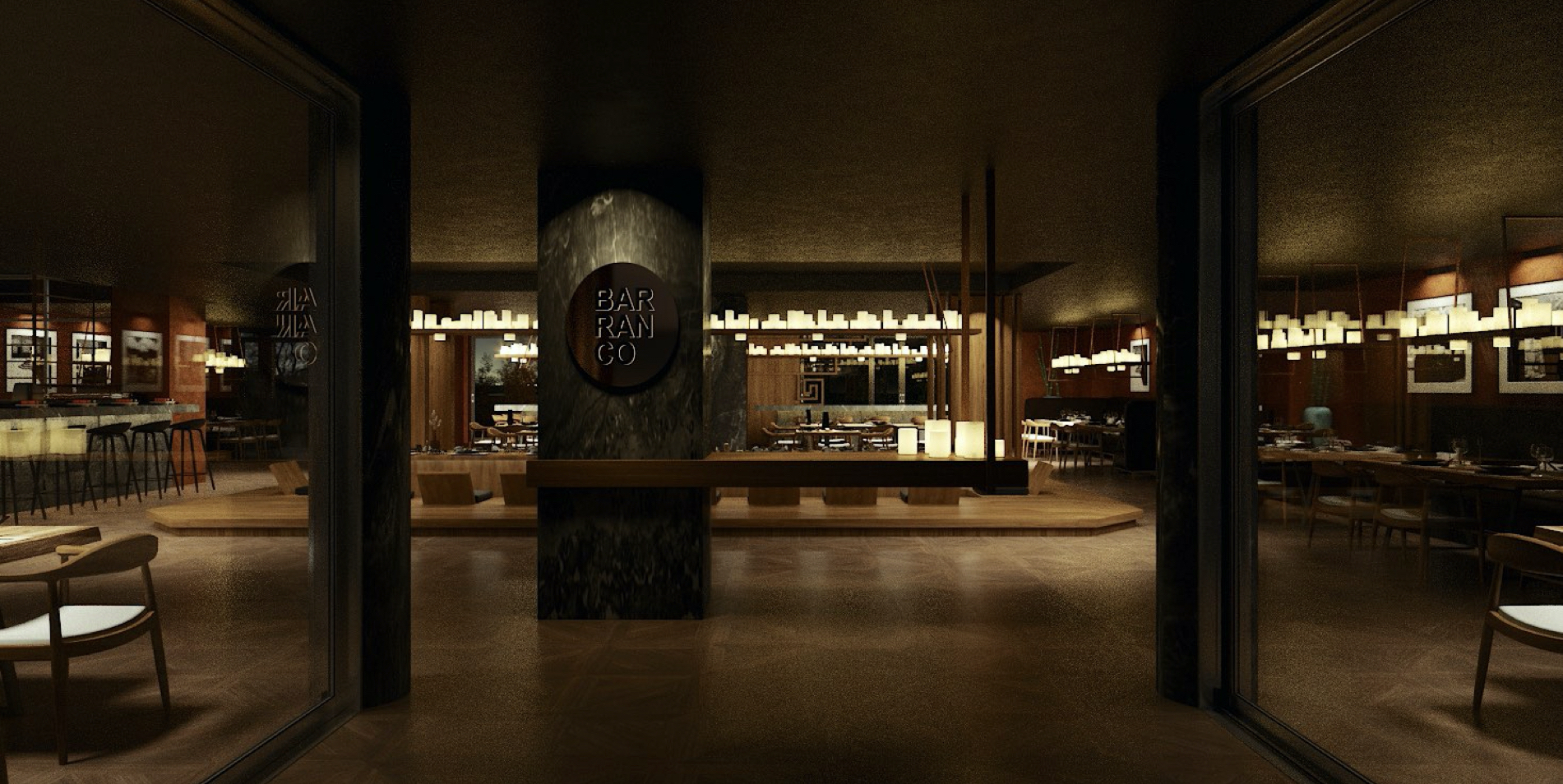 The newly founded interdisciplinary design firm specialises in residential, commercial and event designs. That said, it still maintains the level of craftsmanship and creativity that is inherent in Helmy's designs down to the fine detail.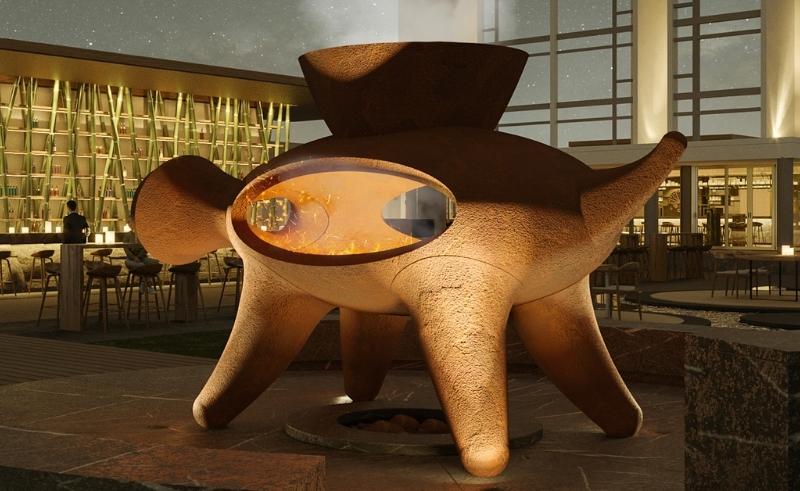 "A Pachamanca was placed outdoors to serve as a conversation starter," Amr Helmy says. "Aside from being a Peruvian oven that cooks using hot stones." Usually, the Pachamanca dish is made in a hole dug in the ground. Potatoes are covered with spiced meat and its herbs, and then lighter vegetables are placed on top. At Barranco, however, the process takes place in an Avant Garde form of a mythical creature.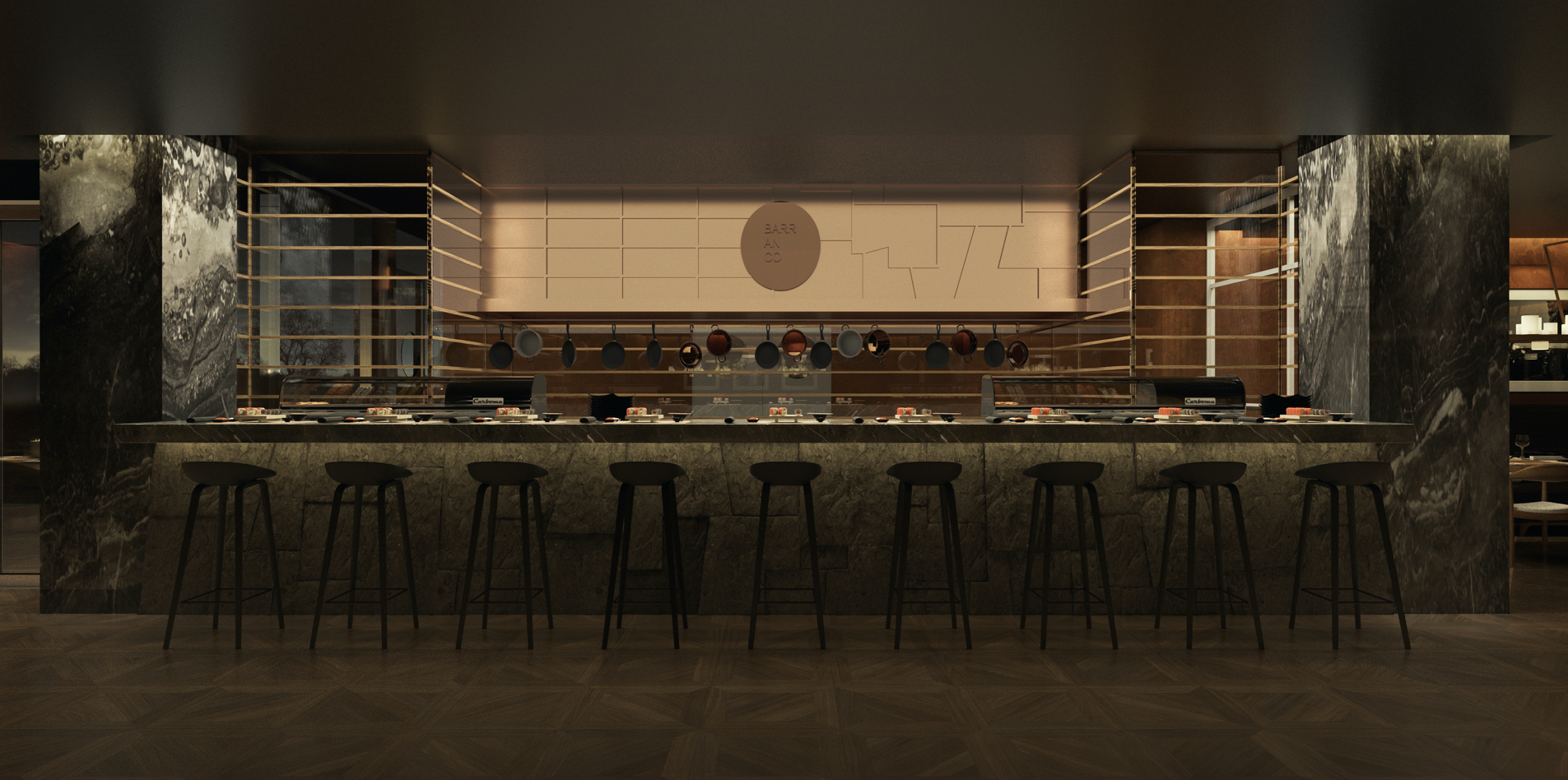 "The Sushi Bar has copper cladding and motifs that gradually fade from Peruvian to Japanese," Ahmed Helmy, AHDH's Design Partner says. Entering the restaurant, the craftsmanship and design efficacy often associated with Amr Helmy's iconic kitchens is in full display.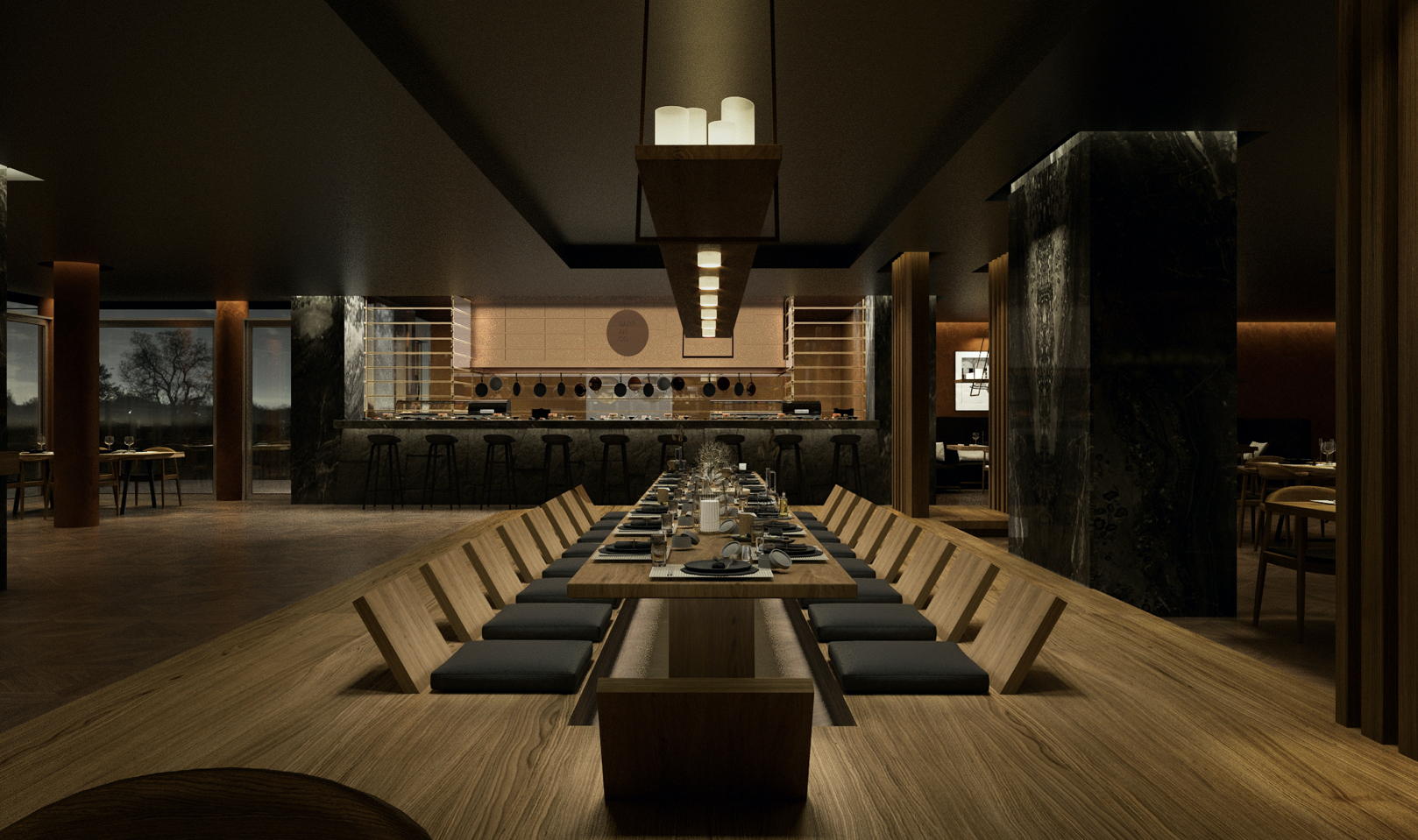 "Inside, there's the traditional Japanese Horigotatsu table which offers comfortably levelled seating and is the centrepiece of the restaurant," the Design Partner adds. The design is intrinsic to how the Japanese approach dining, becoming a consistent element of eating out in Japan. A cavity in the floor is covered by the table, allowing guests to sit on the floor with their legs in a relaxed position, and take in the 1,000 candles hanging above the bars.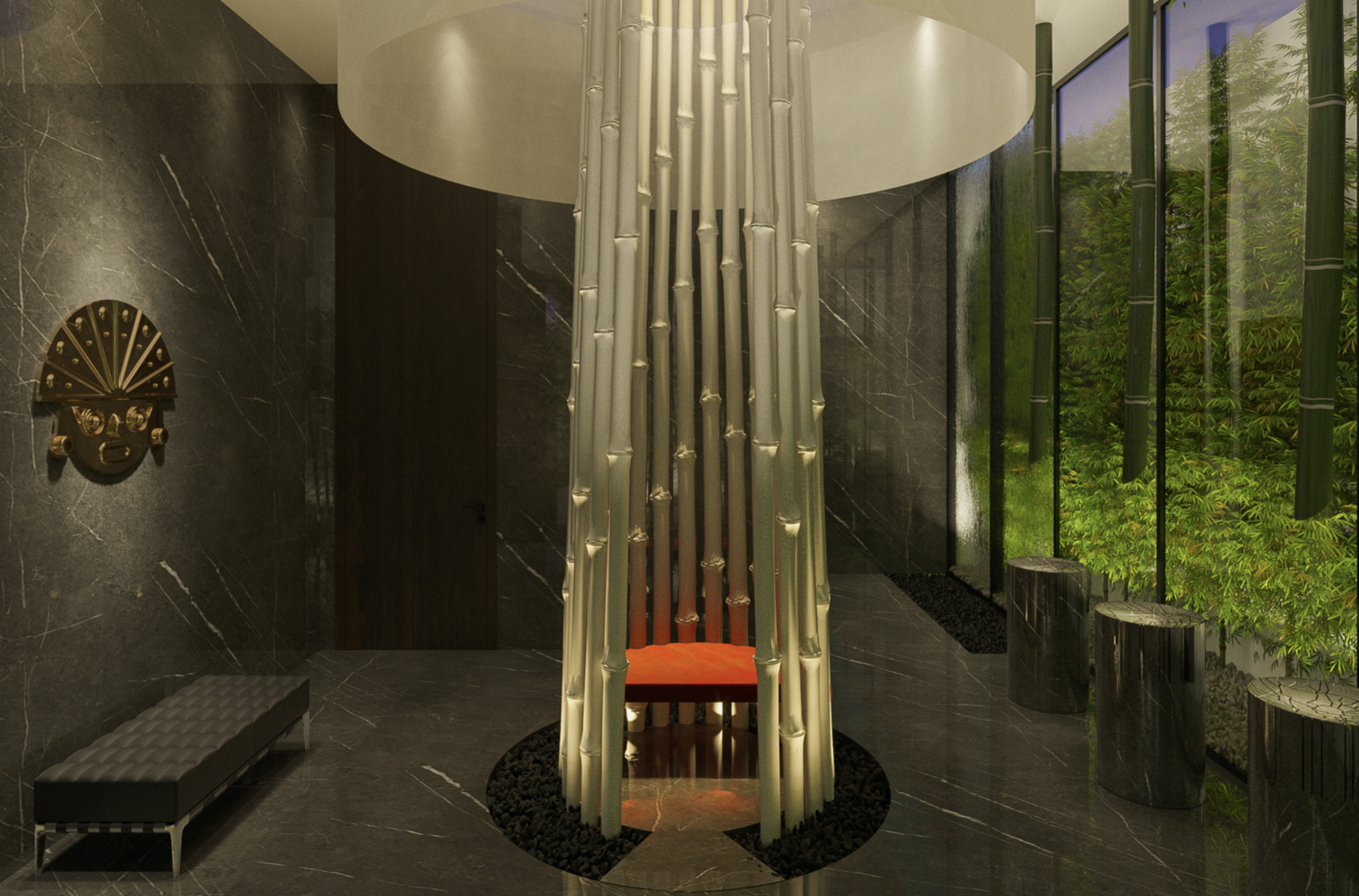 "The washroom contains a circular backlit seating area at its centre, which is supported by bamboo," Ahmed Helmy continues. "While the wash basins are made from solid marble and have the grids of Cairo, Lima and Tokyo engraved into them." Above these cosmopolitan sinks are even more bamboo that are actually taps. Bamboo taps.
Culinary experts view the Peruvian cuisine as one of the world's most important, as for the Japanese, well, it's enough to say that Japan has the most 3-starred Michelin restaurants. When the designers at Amr Helmy Design House approached a restaurant that wants to cater its universal palette, the result was a delectable medley of design splendour that established a multisensory experience, with the robata grill releasing its aroma and a Peruvian jazz orchestra plays its tunes to this fine visual fusion.