With iconic architecture, dramatic facades and delicate balconies, the buildings of Downtown Cairo are rich in history, with stories that reflect the city's cosmopolitan nature.
While on a walk in Downtown Cairo, take a moment, and listen to the subtle echoes coming out of its houses and buildings, the relics that create its iconic scenery. Its inception was caused by the influence French architecture had on Khedive Ismael, who commissioned European architects to build a city that combined the European arts with the Egyptian. Egypt's belle epoque days marked an era of optimism and progression, with Cairo being labeled 'Paris along the Nile'.
Downtown Cairo was and still is more than just a replica of Europe's cities. It possesses a distinct cosmopolitan character, a unique amalgamation from its sheer diversity of styles. Where else could you find delicate Italianate balconies, with a display of the decorative details of Islamic architecture right around the corner? The architects who built them were aiming to make the statement that Cairo is the city of the world, a sentiment that continues to ring true through its timeless architecture.
St. Davies Building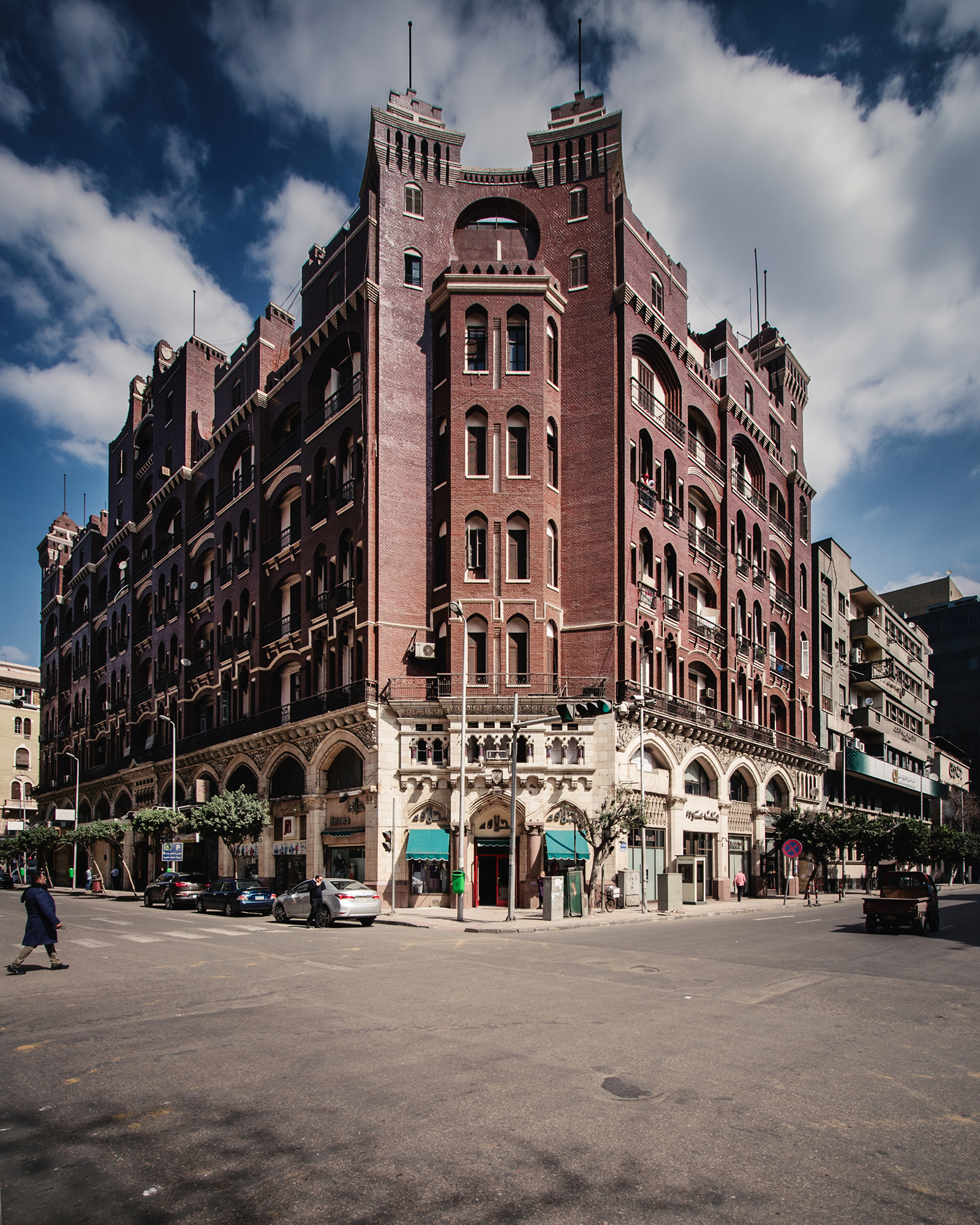 Built by Welsh entrepreneur John Davies Bryan and designed by Welsh architect Robert William in 1910, this Neo gothic building was constructed with polished red granite from Aberdeen and Doulting stone from Somerset in South West England. With its enormous facades embellished with red bricks, it was the largest store of its kind at the time, hosting a wealth of Welsh businesses and - at one point - the Cairo branch of the YMCA. The Stephenson's Pharmacy remains to this day a historic emblem of the five story building's past with its preserved interior décor. The building was sold in 1947 to the Syrian Shorbagy brothers. In 2008, it was acquired by Al Ismaelia Real Estate Company, a major player in the restoration of Downtown Cairo, which returned the St. Bryan Building to its polished past in 2015.
Assicurazioni Generali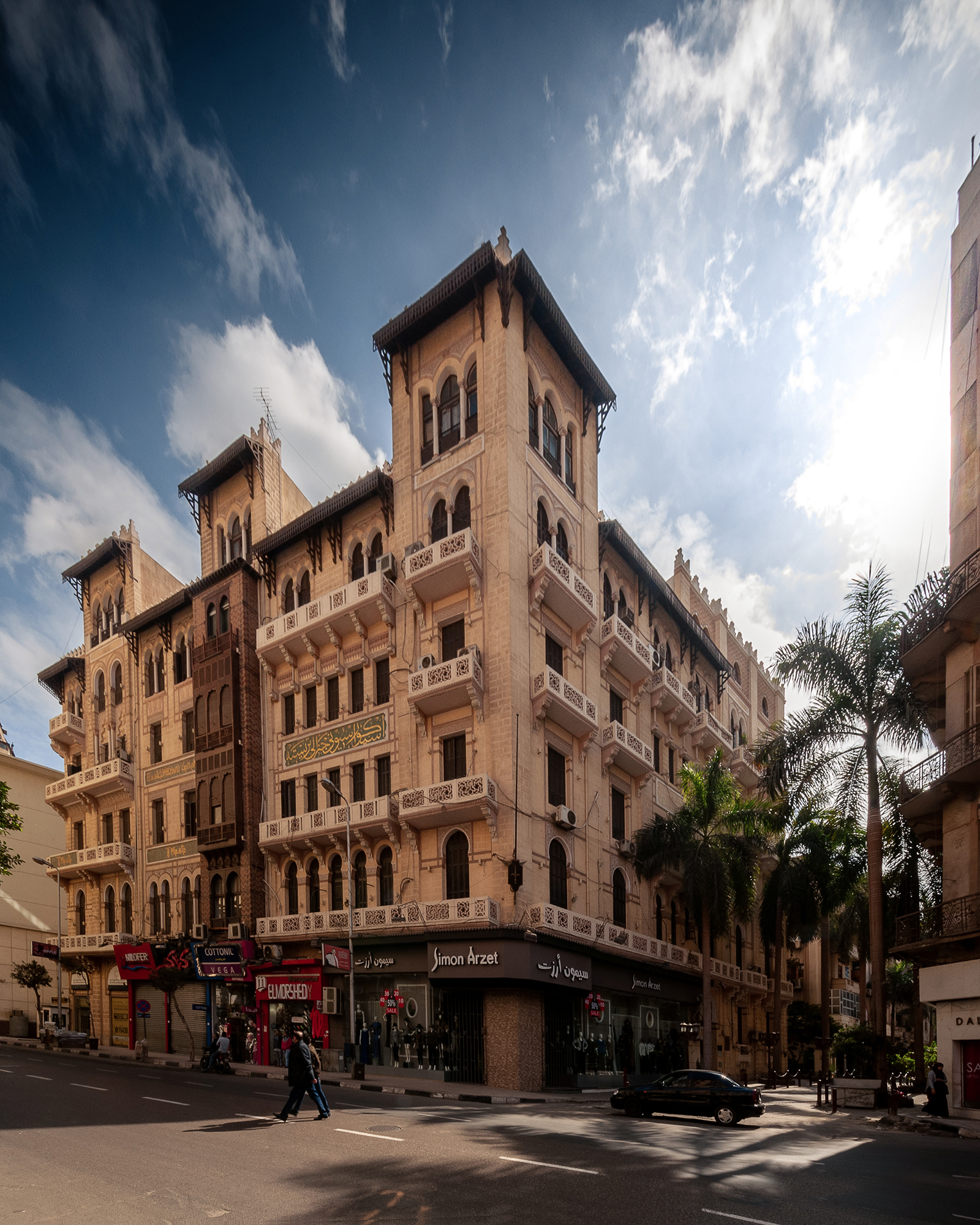 Founded in 1831 in Trieste, Italy, Assicurazioni Generali is one of the largest insurance companies in Europe. Wanting to build their headquarters in Cairo, they hired Italian-Slovenian architect Antonio Lasciac, who was known for his Italian renaissance designs. However, in 1911, he was inspired by the rich Mamluk architecture in Egypt to create a blend of modern and traditional features that made the building a prime example of Neo Islamic architecture. A two story mashrabiya showcases the inlaid woodwork while decorative crenellations on the balconies display his attention to detail. Horseshoe arches complete the façade, while gold and green mosaics were used to present the insurance company's name in Italian lettering and Arabic calligraphy.
Risotto Club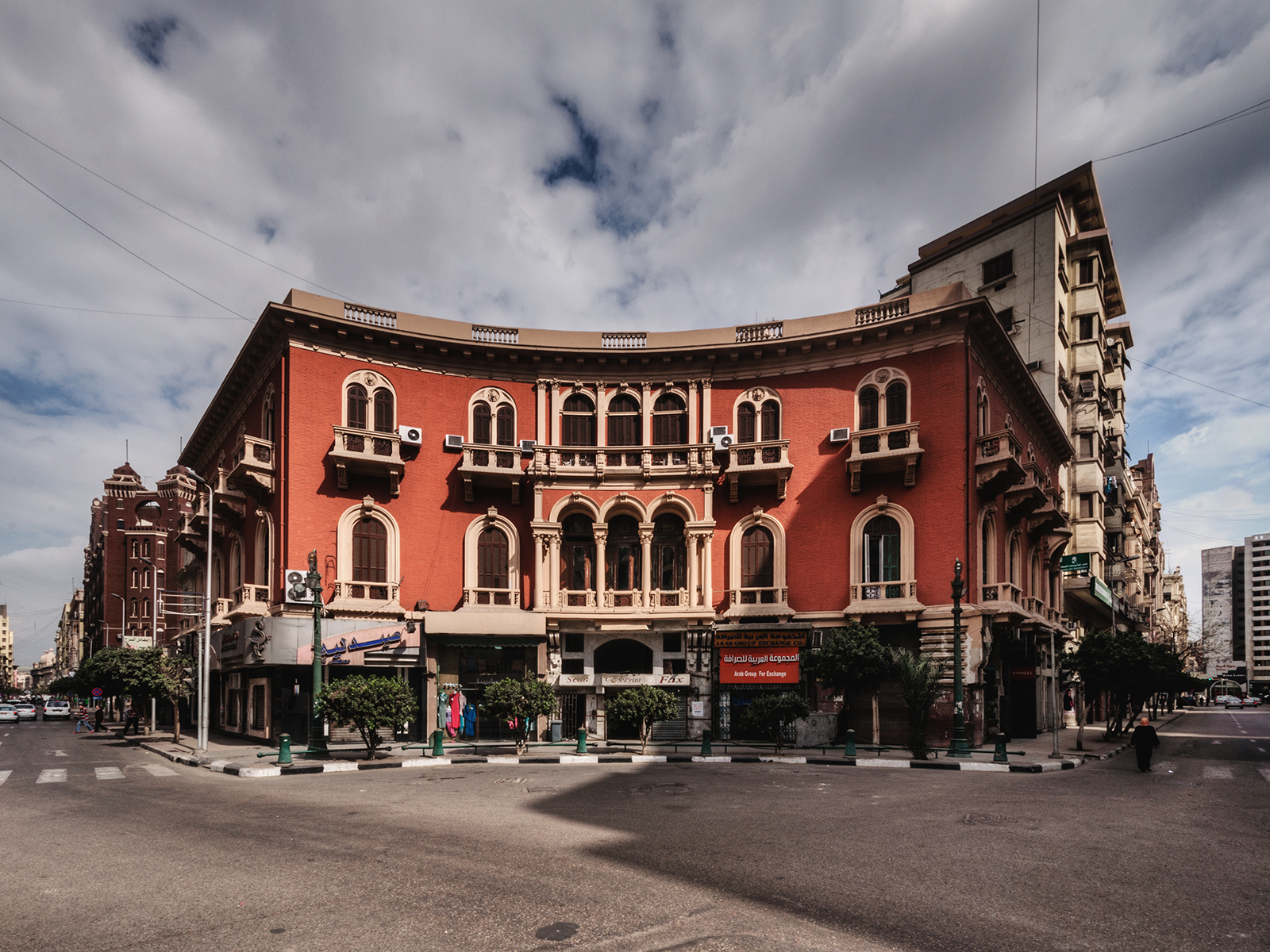 Lasciac was a prolific architect who participated significantly in the building of early 20th century Egypt. Before he borrowed from Mamluk architecture to design the Assicurazioni Generali headquarters in Cairo, he designed the Risotto Club in 1897 using the stylings of Italian renaissance. The Italian social club - also known as 'Circolo del Risotto' - features renaissance windows which open out to delicate balconies supported by stone corbels. The array of Italianate eaves and the colour of the façade bring out the building's Florentine nature.
Groppi Building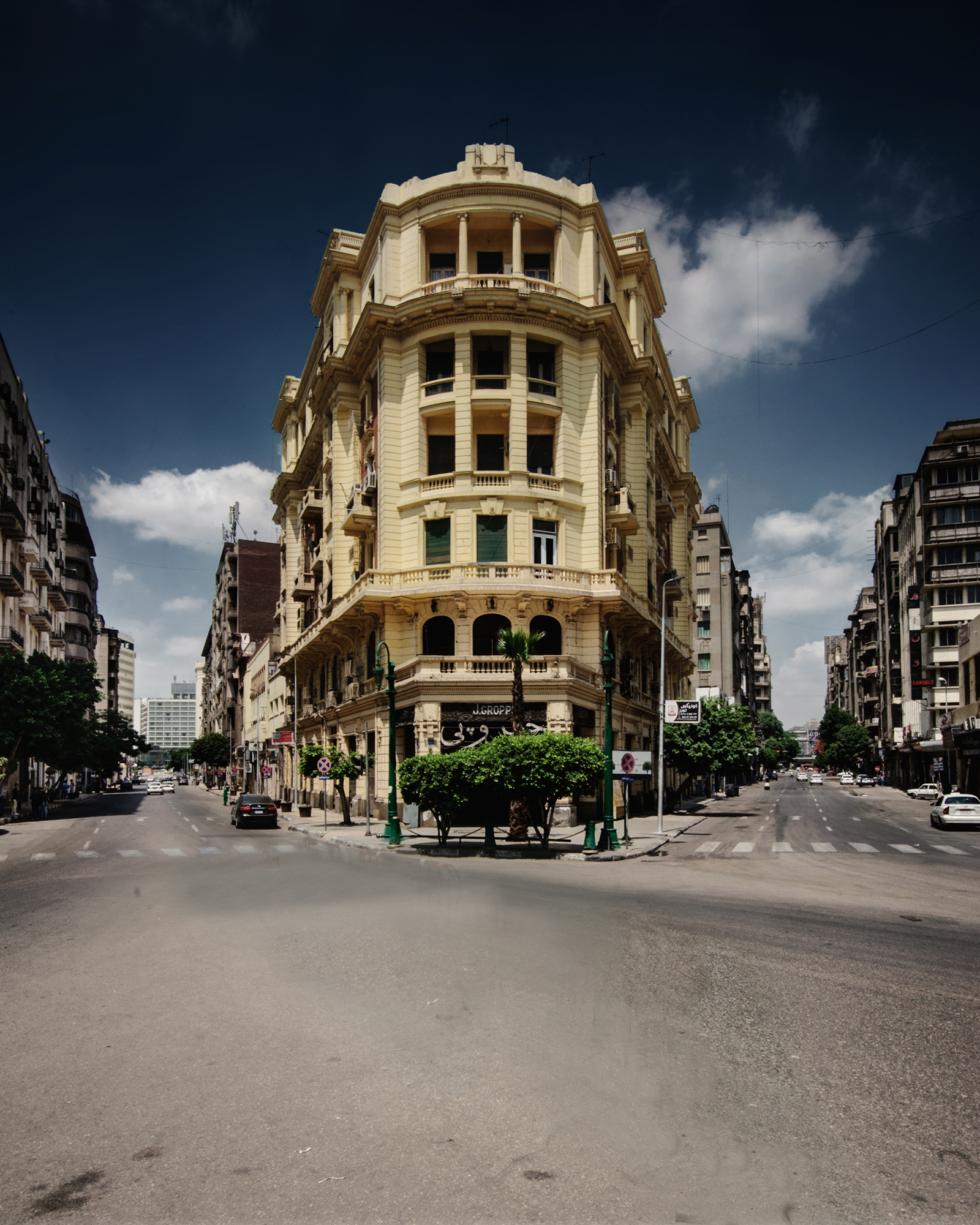 There was a time when you could not find a more delightful dessert topping than the crème Chantilly at Groppi Café 'La Rotunda'. Sweets aside, it was an iconic location in the city for its famous tea rooms decorated in Art Deco by the Barbieri company for the Swiss confectioner Jacques Achille Groppi. Groppi was built between 1924 and 1925 by the construction company Ernesto De Farro, with a design by Italian architect A. Castman. The facades fashions a rather minimal Art Deco look with subtle decorations and clean-clear lines, similar to the Sednaoui building by Giuseppe Mazza at Kasr El Nile St. That being said, the top floor is separated with eaves and appears to crown the building, which is common in this style. Art Deco buildings like to crown themselves.
Church of Saint Joseph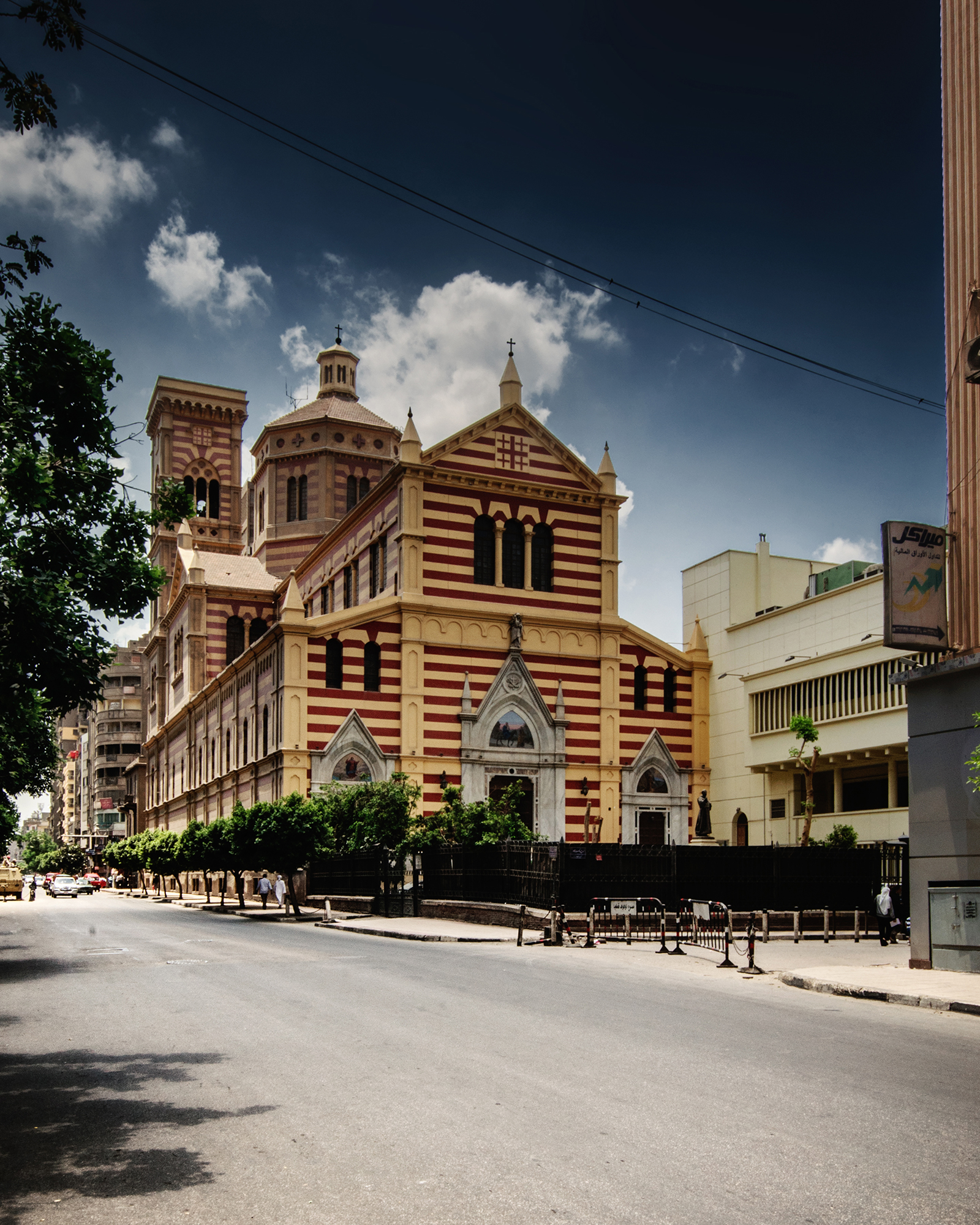 Aristide Leonori is yet another example of the role Italian architects played in designing Cairo. He designed St. Joseph for the growing Roman Catholic community in 1909. Traces of gothic irregularity can be seen throughout, as is common with renaissance architecture. The facades feature pediments along with paired windows and decorative Tuscan columns that rest the building in a renaissance revival aesthetic. Despite the decrease in activities following the departure of most of Cairo's European Catholics after 1952, service is still conducted in Italian, French and Arabic at Mohamed Farid St.
1 Mazloum St.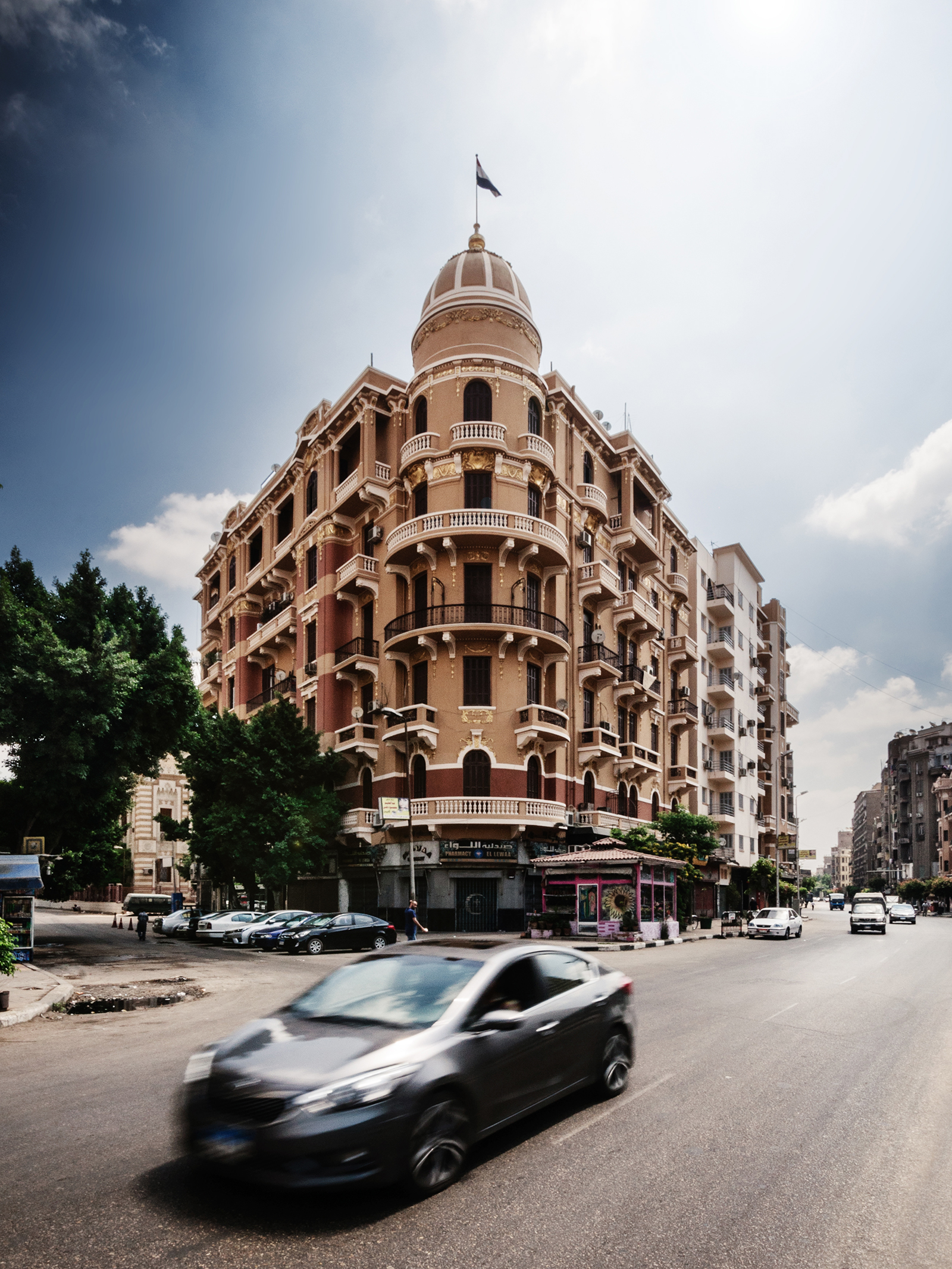 Buildings that feature rotundas have a unique visual appeal. This six-story building was built on land owned by Khedive Ismael, before his beneficiaries gifted it to the Ministry of Endowments. Italian architect Giuseppe Tavarelli, who worked as inspector of monuments and chief architect for the Ministry, built the Neo Baroque building in 1928. It features glamourous gold gilding as opposed to the stone stucco that decorates the surrounding facades. Due to its iconic dome which became a focal point at the street's intersection with Bab El Louk, it was renovated in 2016 as part of the public initiative 'Restoration of Khedivial Cairo'.
33 Sherif St.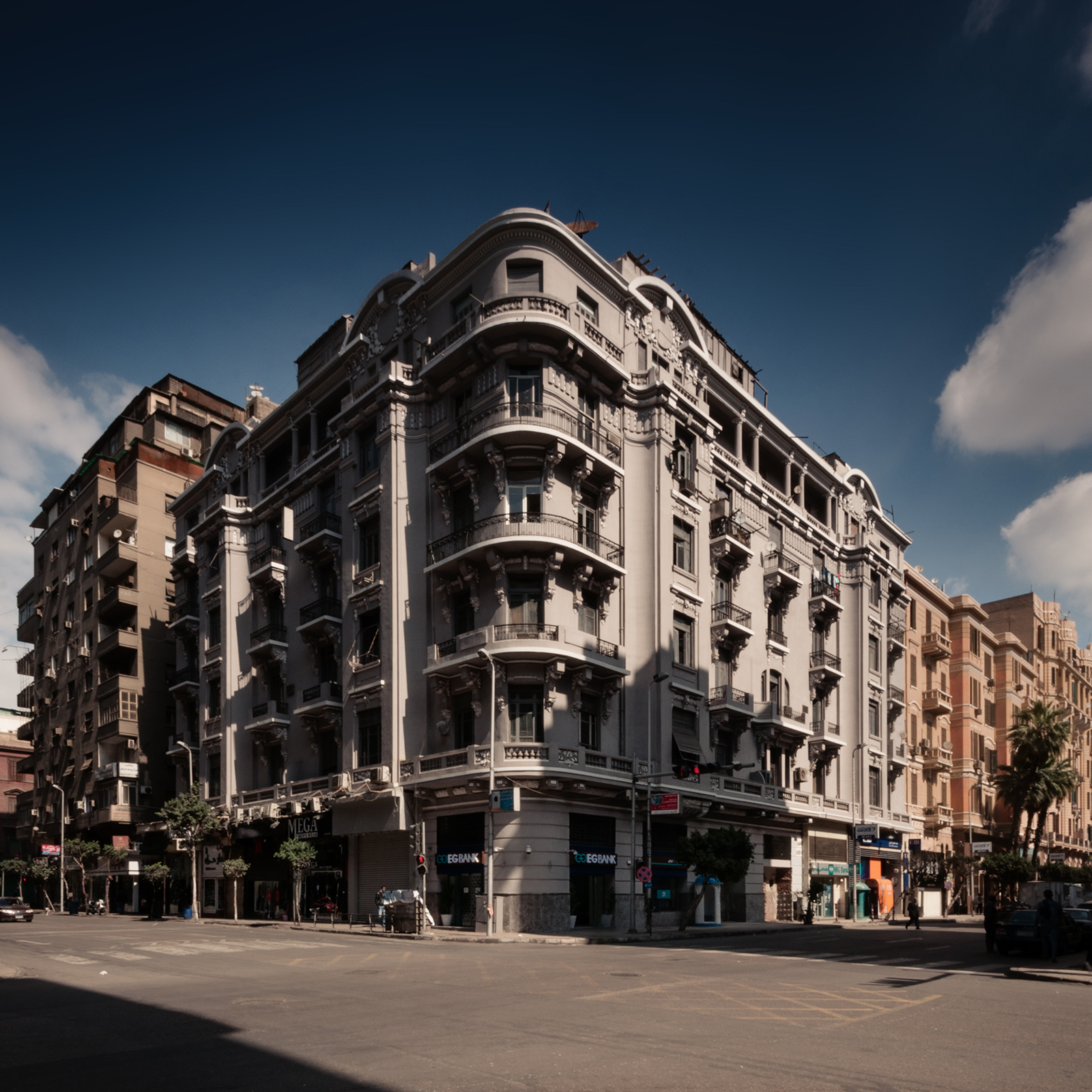 This building is yet another example of Neo Baroque designs that could be found at every corner of Downtown. It was renovated in 2016 by Al Ismaelia with facades hued in soft blue, a palette that allows its white ornaments to flourish. This revamped canvas cornering Sherif and Abdel Khaleq Tharwat streets is used - along with most of the renovated downtown buildings - as a main element of scenography for filmmakers and artists. Which does not come as a surprise since Baroque is one of the styles that came after the Gothic and Medieval arts, which constructed the term 'Picturesque' - a phrase that perfectly encapsulates Downtown Cairo.
Photography credit: Andrew Shenouda