The colour of the ink used to depict iconic buildings from Cairo to El Gouna and Siwa to Fayoum, changes according to the location and the artist's mood.
Through an insurmountable amount of ink strokes, Dania Haytham, an architect and urban designer turned artist, manages to portray iconic architectural scenery with all its layered complexities. As she goes on trips seeking unique locations, Haytham documents the different designs and features that are present in buildings all over Egypt. Choosing the colour of the ink, as her method through which the mood of a location and her own is conveyed.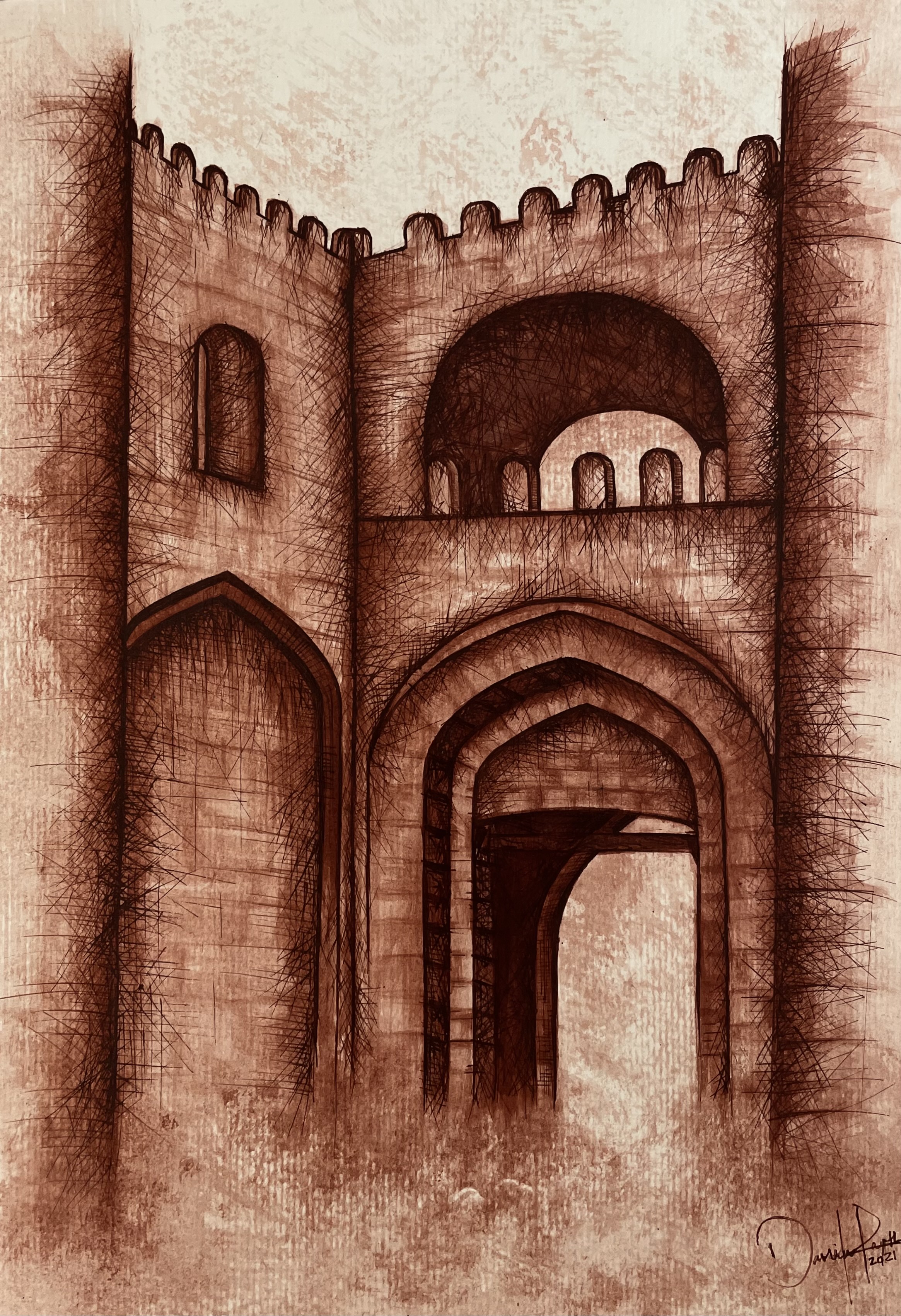 "I'm passionate towards this particular style of art," Haytham tells #SceneHome of her anchored style that blends her love for art with architecture and interior design, mixing the best of both worlds. "It explores different mediums that are otherwise left unvisited."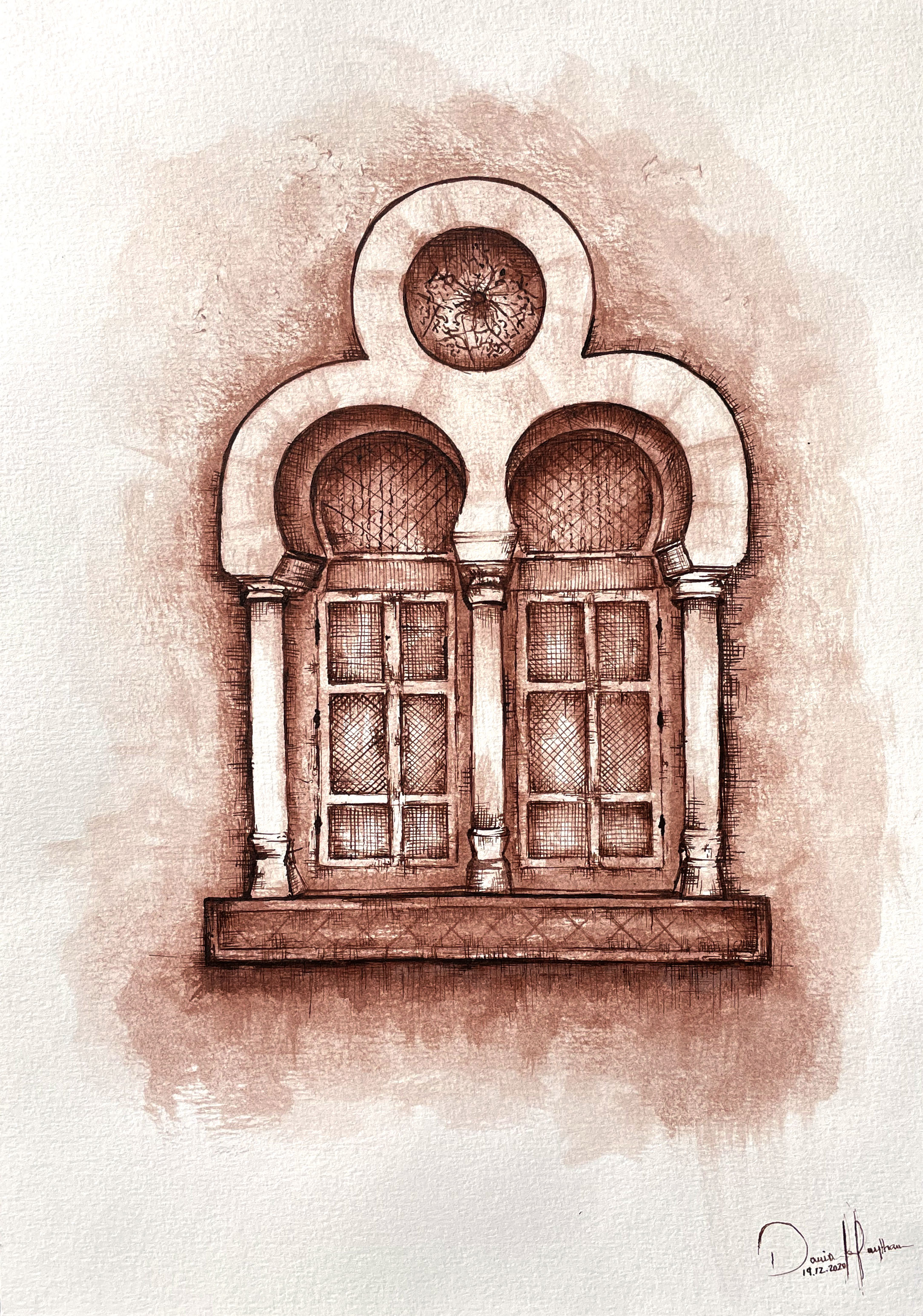 "Architecture has many layers that may not appear at first glimpse, yet are anchored and captured in art," she continues. Aside from a balcony in Italy and the Brooklyn Bridge in New York, Haytham focused her drawings on locations in Egypt. "I would go to Downtown Cairo and Heliopolis, and try to showcase their diversity of surfaces," she recalls. "Architecture in Egypt is very diverse and dependent on the location as building materials and techniques vary."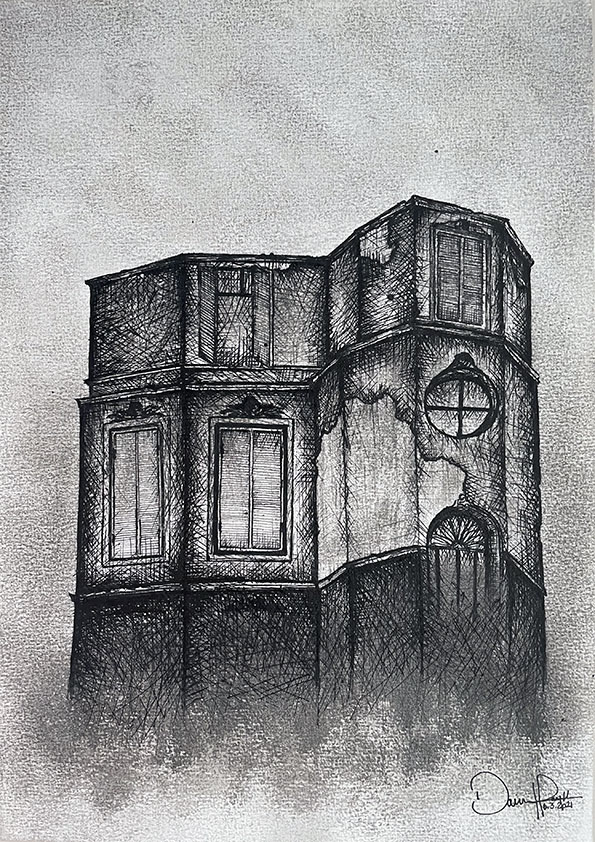 From Fayoum and Siwa to Cairo and El Gouna, the colour choices change according to the mood of the location and Haytham's as well. "Red was an experimental pop of colour while blue keeps things calm, cool and composed," she explains. "As for black, well, you can extract almost any feeling out of it." Documenting popular areas likes Bab Zuweila and Ibn Tulun Mosque can be quite tricky since they are familiar visuals to the general public. "It's important to get the scales right and compose the artwork," she says. "There really can't be any deconstruction or distortions."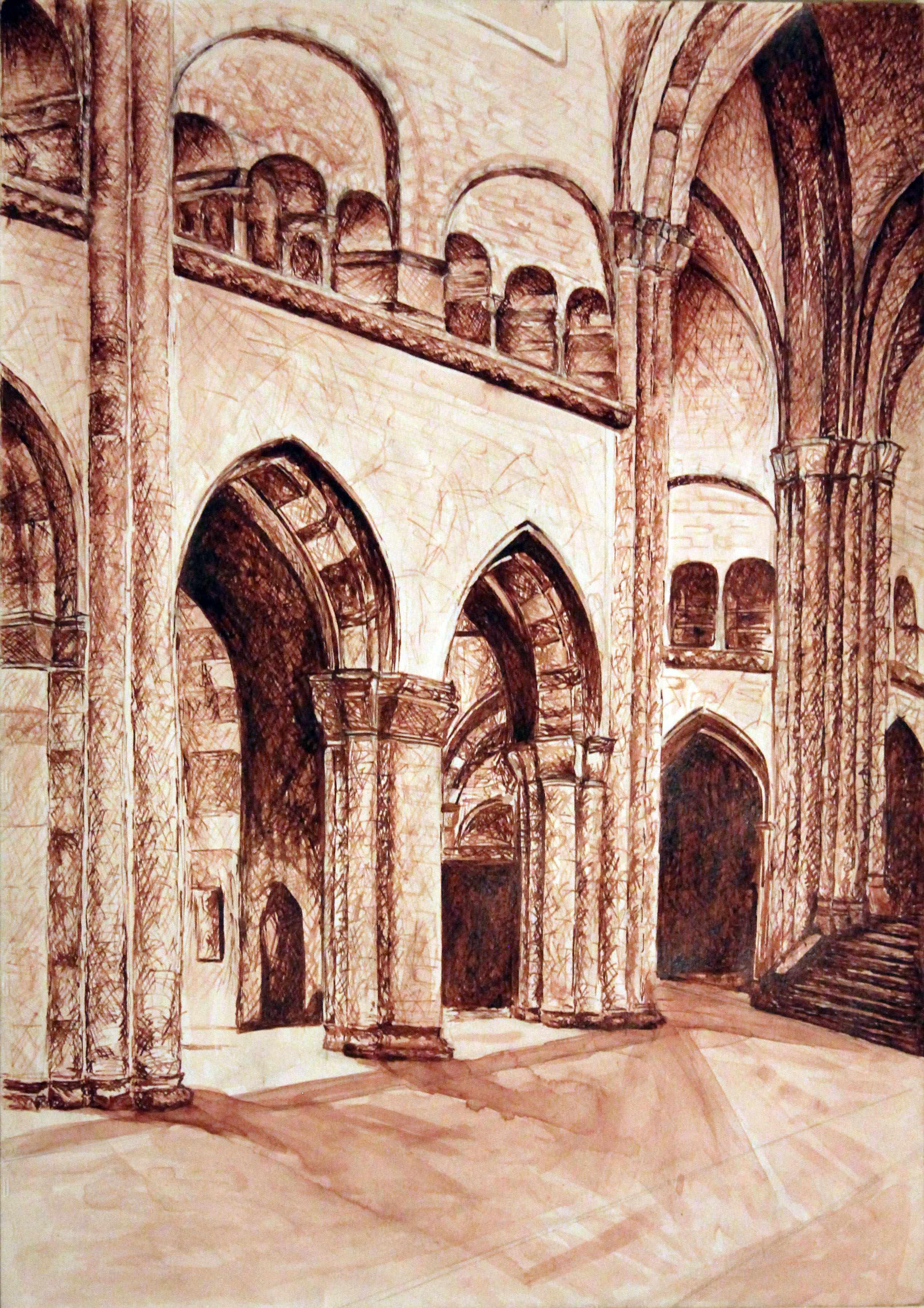 While having the stuccos on a heritage façade depicted accurately can be quite satisfying to some, others aren't too fond of architecture. And, Haytham depicts spaces that are dear to her clients' hearts, "like the location of a first date." If a space is of significance for her clients, she explores the visuals that played host to their blissful moment, in beautiful depiction.