Explore the ocean of beautiful details unveiled after one of the oldest and largest mosques in Egypt was restored.
Five years in the making, the restoration of Al-Hakim Mosque - one of the oldest and largest mosques in Egypt - has been unveiled to the public. Its massive aisles have been resurfaced, while the ornate prayer hall glitter with new lanterns. and its arcade crenellations continue to leave their mark within its awe-inspiring courtyard. Yet even beyond these scintillating details, most of the restoration efforts have been hidden behind marble and stone, modestly holding this valued place of worship together.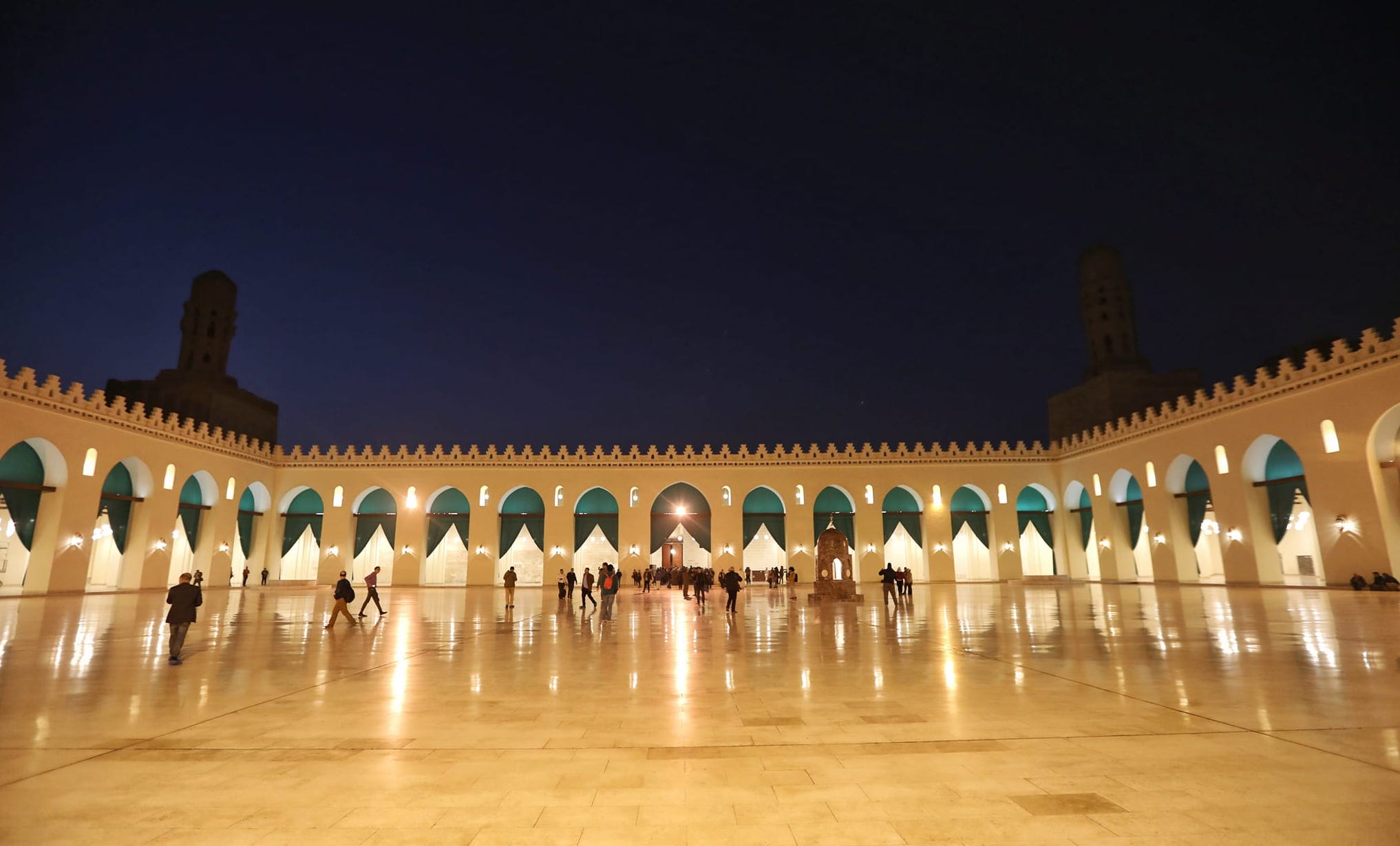 The mosque suffered for years from moisture damage in its walls. The restoration project took great pains to keep these walls from breaking apart, along with the intricate woodworks that feature an endless stream of floriated Kufic inscriptions and its mihrab's polychrome marble. Meanwhile, the iconic minarets - which have been the source of major speculation among historians - received protective walls that enclose its square bastions.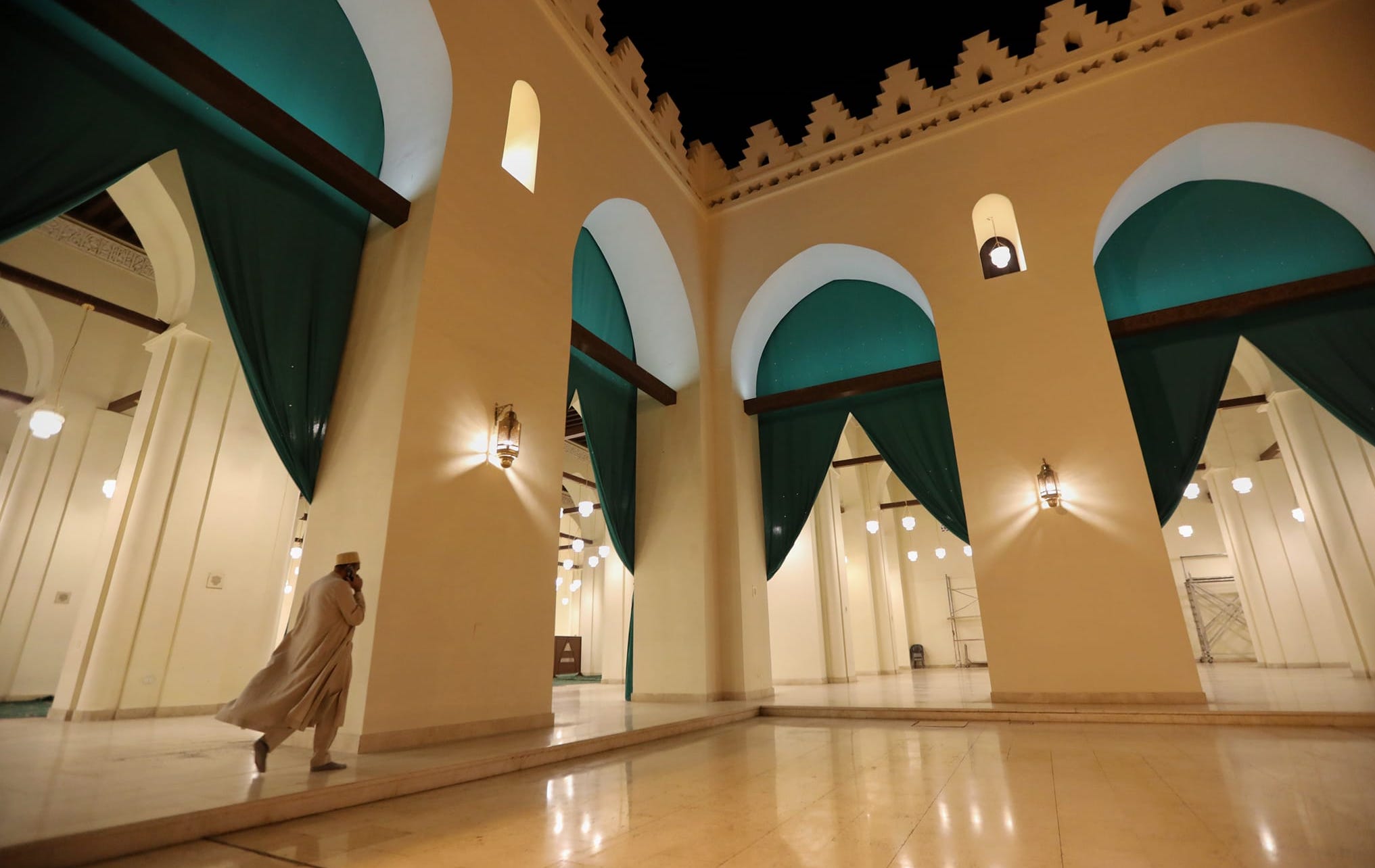 Located on the Eastern end of El Moez Street, Al-Hakim Mosque marks the historic neighbourhood with a monumental stone facade. At 120 metres in length,Al-Hakim Mosque is more than twice the size of Al Azhar Mosque. It's second in size only to Ibn Tulun Mosque, from which it gets its layout, and it's the fourth oldest mosque in Egypt.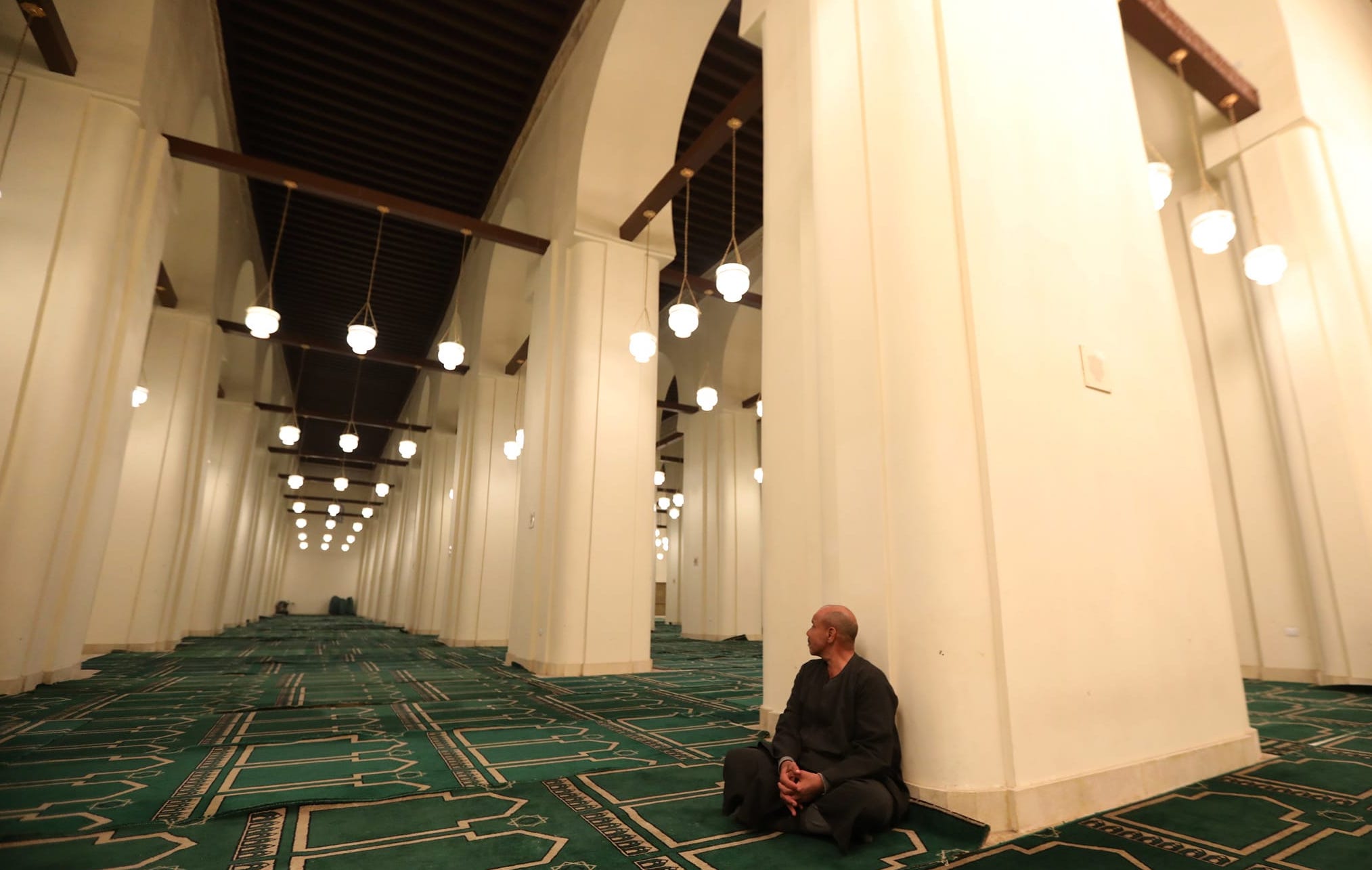 Named after Al-Hakim bi-Amr Allah, the sixth Fatimid caliph and the 16th Ismaili Imam, the mosque was constructed in 1012. Throughout the centuries, it underwent multiple changes and restorations. It was used as a prison by the crusaders, a stable by Saladin, a fortress by Napoleon and a school in the 20th century. This resulted in the weathering of many of its defining features.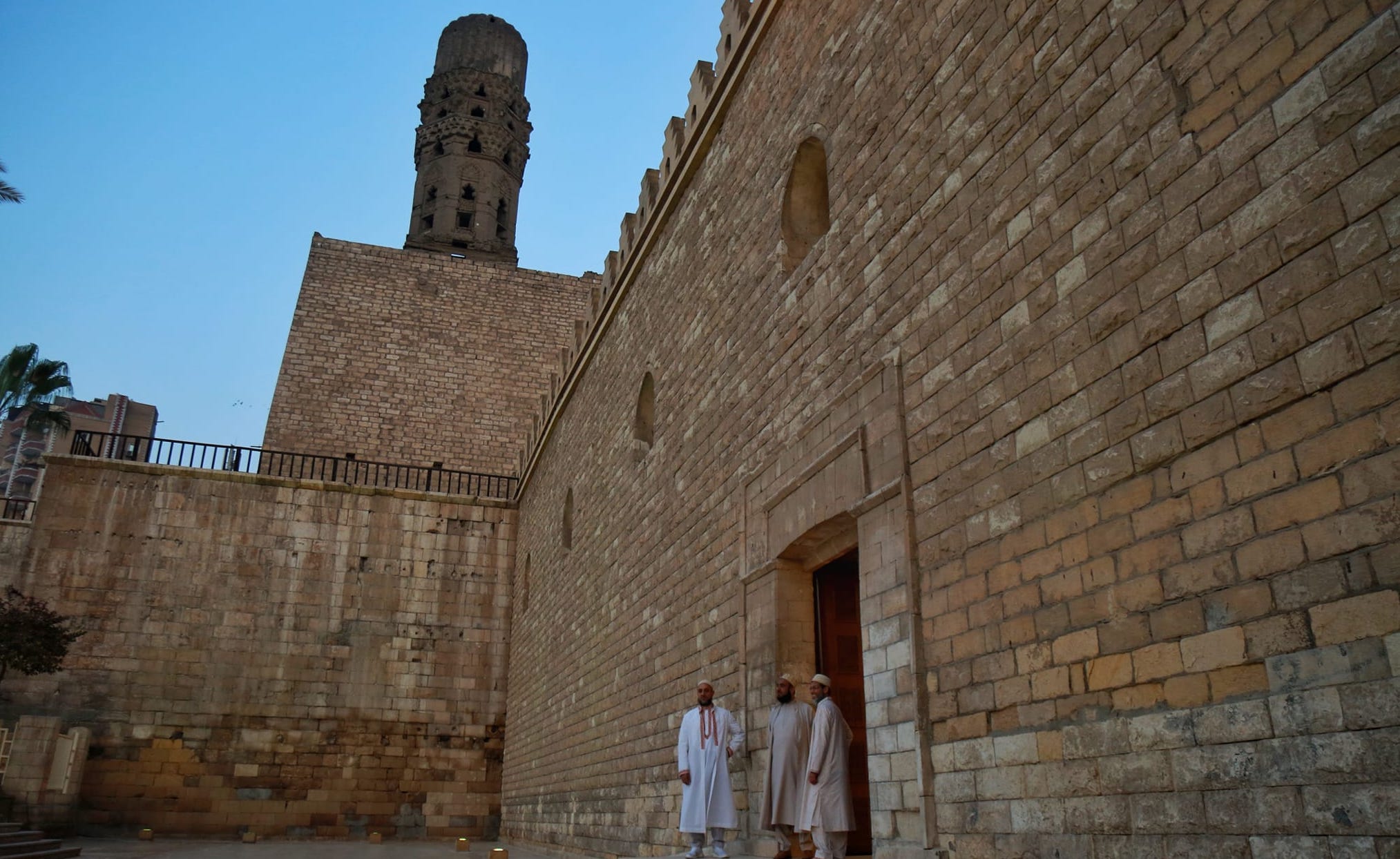 The Northern and Southern minarets were enclosed in 1010 for reasons that remain relatively unknown. There are debates that it may have been a mark of Al-Hakim's shift in beliefs or that it was symbolic, given that at the time, the only other mosques in the world with multiple minarets were the Two Holy Mosques in Saudi Arabia. Both minarets had bespoke designs for their time, with the Southern featuring floriated Kufic inscriptions of the inaugural text.
Aside from the octagonal minarets on its Southern and Northern facades, the layout features a gigantic open courtyard encircled with riwaqs. Behind them, the mosque is divided into aisles that feature marble decorations, stucco carvings and inscriptions that have been preserved. A unique aisle cuts across the rest and leads to the prayer hall which is crowned by a squinched dome, leading to the mihrab.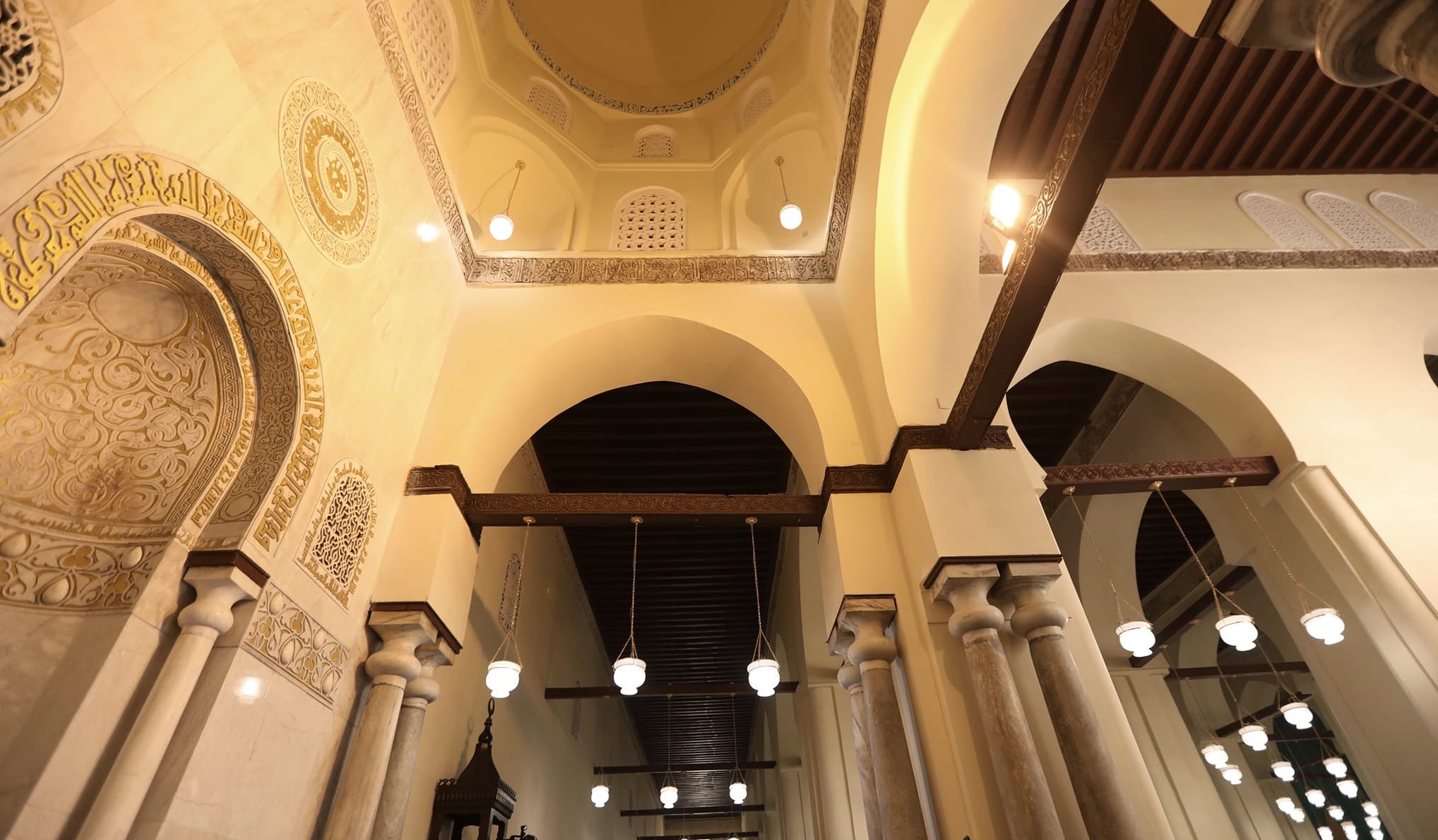 The mosque was adorned with Kufic inscriptions, from its minaret's bastion to its prayer hall's qibla wall. Yet what remains is still an ocean of detailed aesthetics, which are being opened to the public at an apt timing with the Holy Month of Ramadan closing in.
Photography Credit: Mahmoud Bakkar