Covered in pinkish stone, this conceptual design aims to reimagine ancient Egyptian homes with a minimal approach.
Completely off the grid, this conceptual house in Luxor by Italian Architect Leonardo Marchesi is meant to be experienced as a temple. Here, the only source of light is either natural sunlight beaming through its massive openings or candles, which sets quite the serene setting on the banks of the Nile river.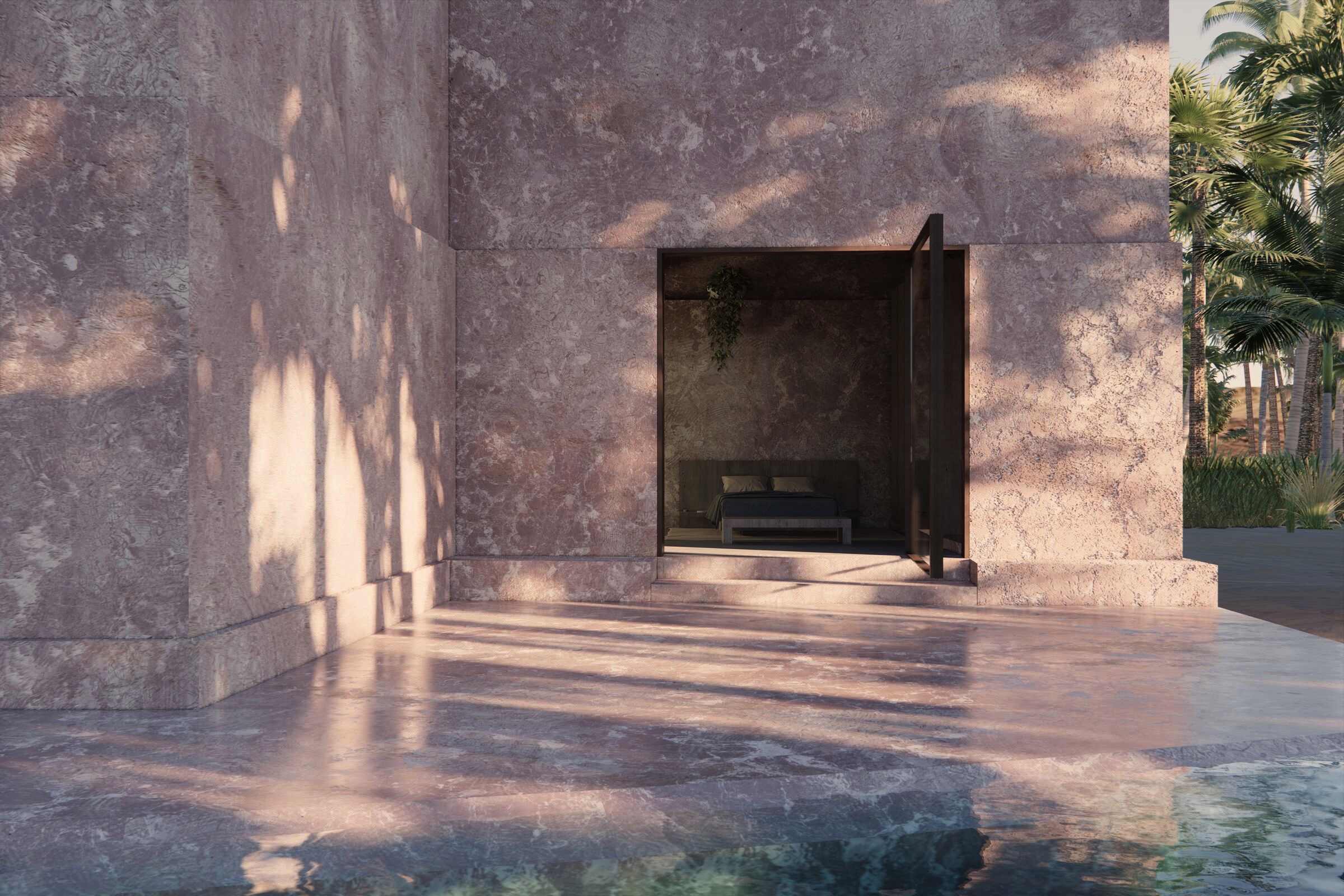 "It consists of two levels: the ground level, where the first blocks sit directly on the foundations and the top level, where stones have a reduced thickness to avoid overload," Marchesi says of the design, which features massive blocks of stone secured in place by gravity. "Since the stones need a stable form to work together, the house has a cross-like shape and is absent of any internal walls."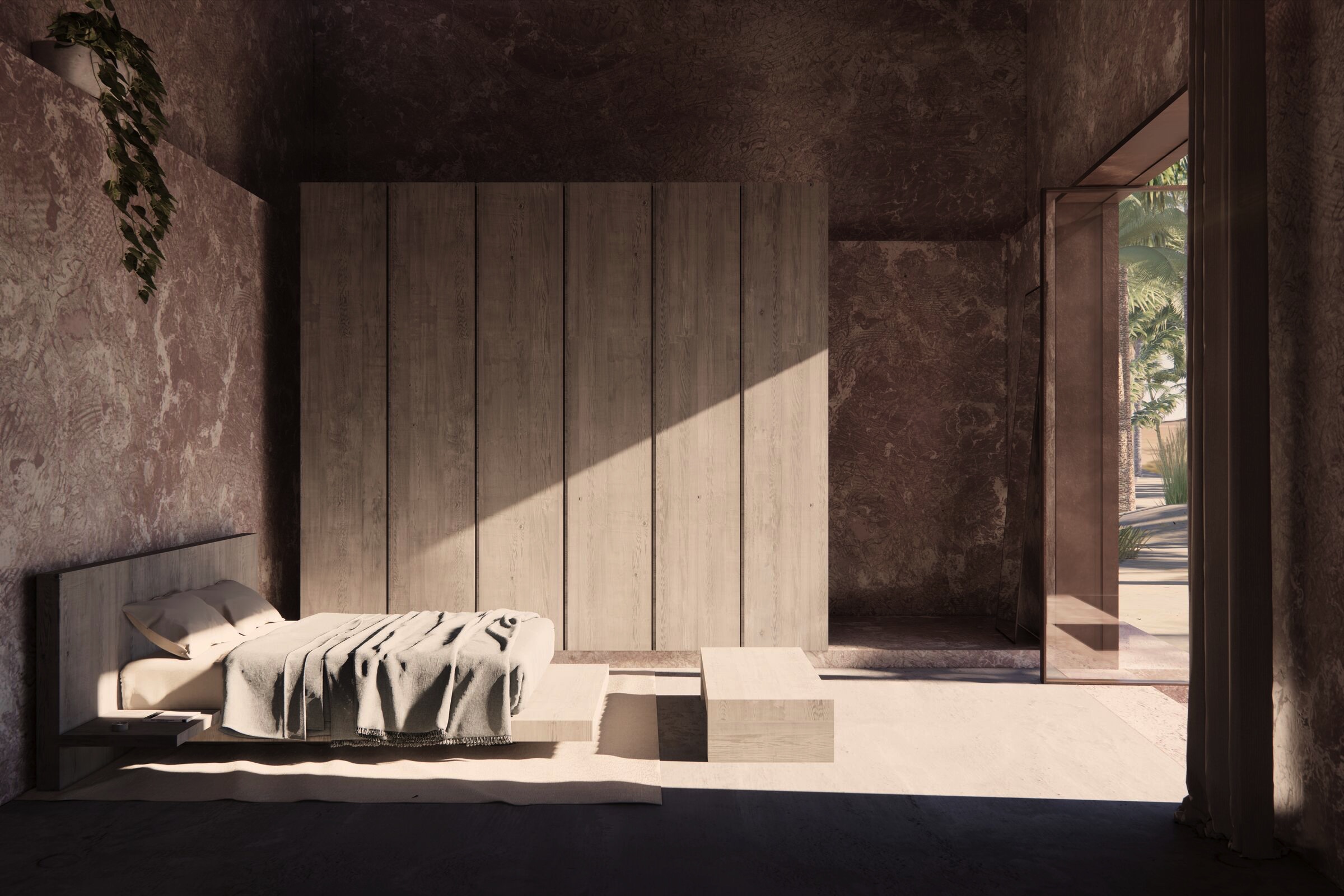 Most ancient Egyptian homes were built with mud bricks, while stone was reserved for temples and royal tombs. Marchesi wanted to reverse this tradition, and in the process, created a reserved residence that's stripped of any modernity, covered entirely in pinkish red stone that complements the natural palette in the landscape.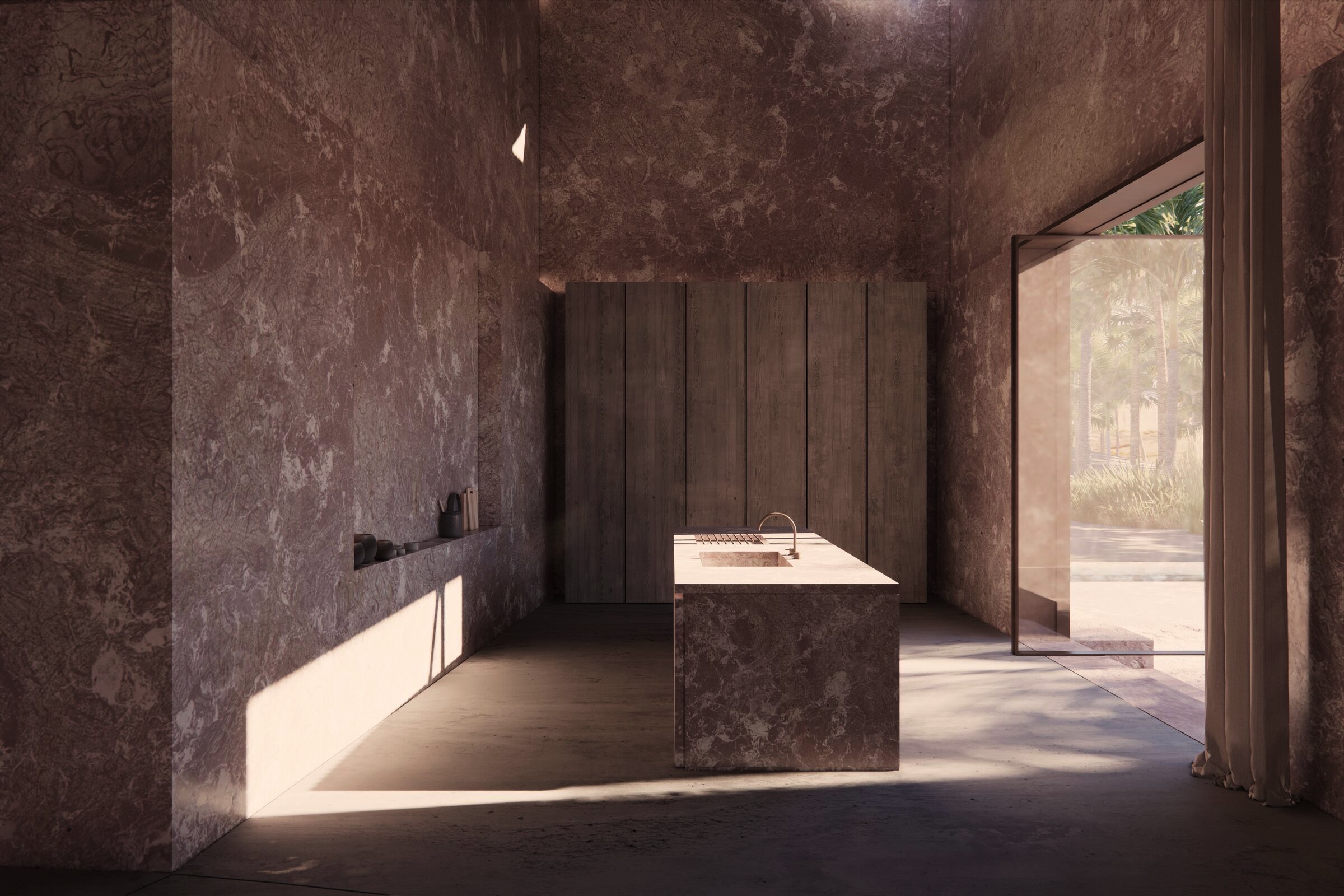 Marchesi's approach was to create timeless living spaces by keeping their functions flexible for the users. That's aside from the kitchen which is marked by a fixed island and features a grill rather than electric oven because, well, it fits the lifestyle that includes being able to walk out your house and plunge into the Nile.