With the aura of traditional homes in Old Cairo, the port city's heritage homes stand out with their brick facades.
Rashid, the port city where the Rosetta stone was found, is often overlooked besides Cairo and Alexandria. Yet it carries an understated value when it comes to its heritage and cultural significance, and its houses stand as proof.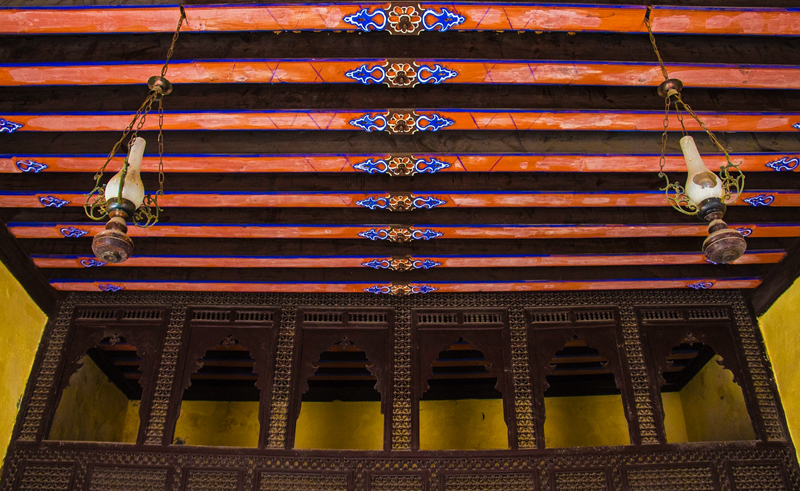 Among the many landmarks in Rashid, its townhouses are perhaps the most distinguishable. House of Amasyali, which was built in 1808 by an Ottoman Agha, is one of its finest examples. Its brick facades are adorned with Kufic inscriptions and beautiful ornaments.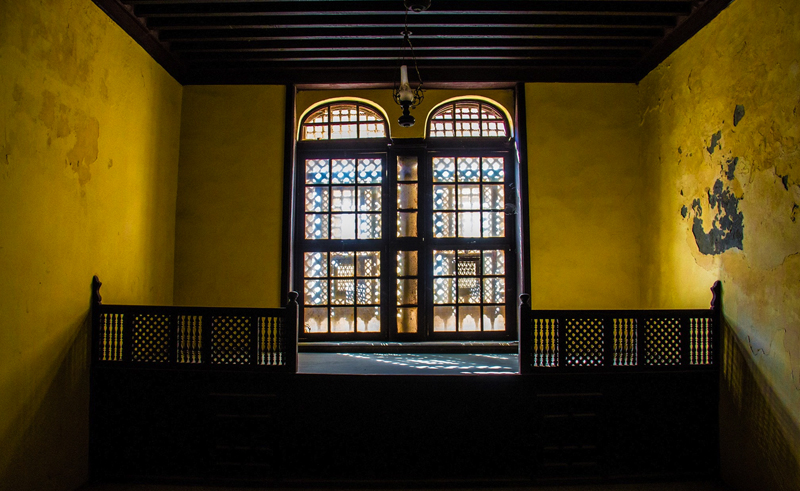 Inside, the house is an amalgam of traditional Islamic homes, from the lanterns exuding warmth into its Iwans and Mashrabiyas letting natural light and cool breeze through its wooden lattices, to the diverse ceilings painted in gorgeous red and blue hues.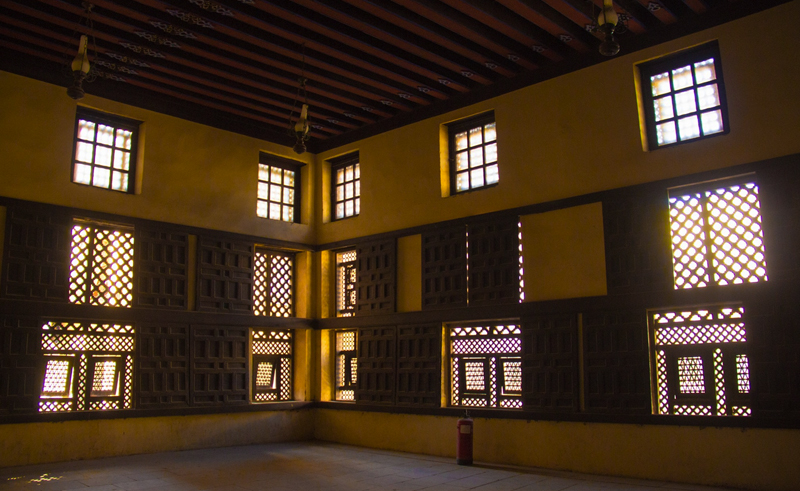 Located at 'Dahaleez El Malek' street, the house has two main facades overlooking its neighbourhood, the Northern and Western. The Eastern facade is adjacent to Hasiba Ghasal House, another archetypal Rashid home. One of 22 heritage homes, the House of Amasyali was the 32nd structure registered as an 'Islamic Monument' in Egypt.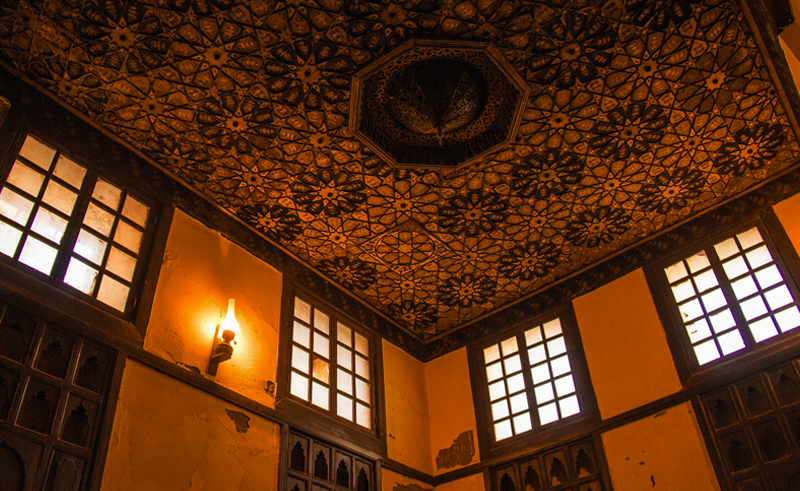 Similar to most facades in the city, the house was covered with bricks, red and dark. While the Western facade's entrance leads into a horse stable, the main entrance to the house is recessed with ornate corners filled with Kufic inscriptions and stucco ornaments as well as geometric stars. The decorations carry on inside, ranging from stars to foliage as internal wooden doors are marked by a single leaf.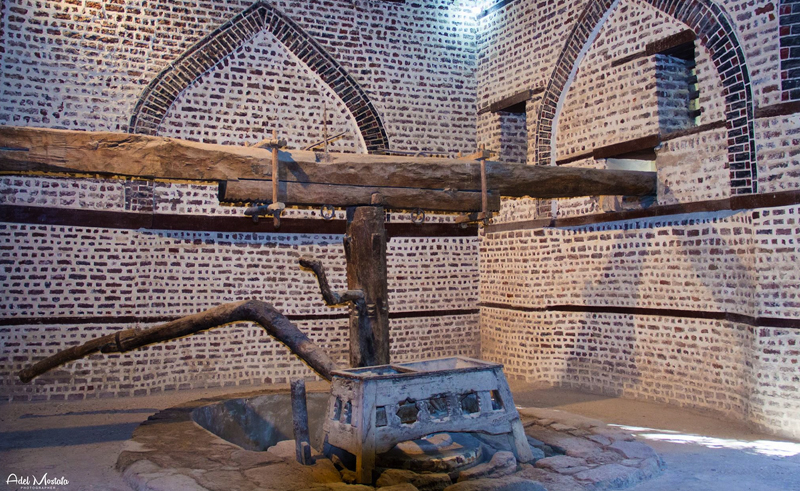 The middle floor hosts an Iwan that has expansive windows filtered by intricate woodwork as a wooden gallery is veiled behind a screen. Inscriptions vary from ivory inlays to precious mother of pearl, and upper floors are topped with skylights.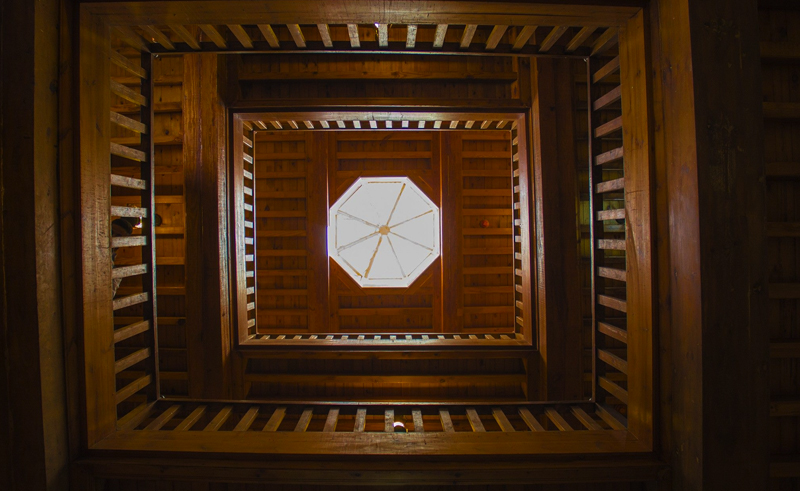 Wood was common in roofs during the Ottoman era and Rosetta houses are no exception. Each room has a unique ceiling, with trusses surmounted by slabs of wood. They are similar to those found in Old Cairo, except with a unique aesthetic signature that doesn't shy away from using colour.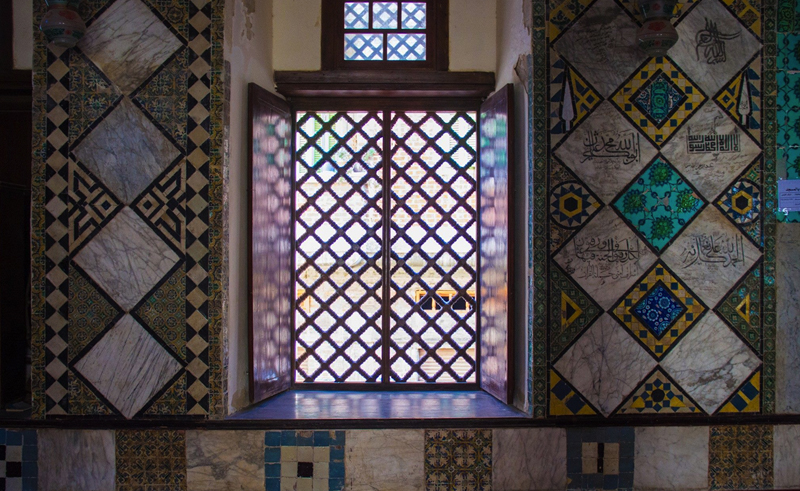 If you want to see it upclose, make your way to Princess Feryal street and walk four blocks away from the central market. There you'll find the townhouses and their brick facades. Whatever your aesthetic preference, there's always a reason to admire old homes and Egypt has an incredible wealth of those throughout its many cities.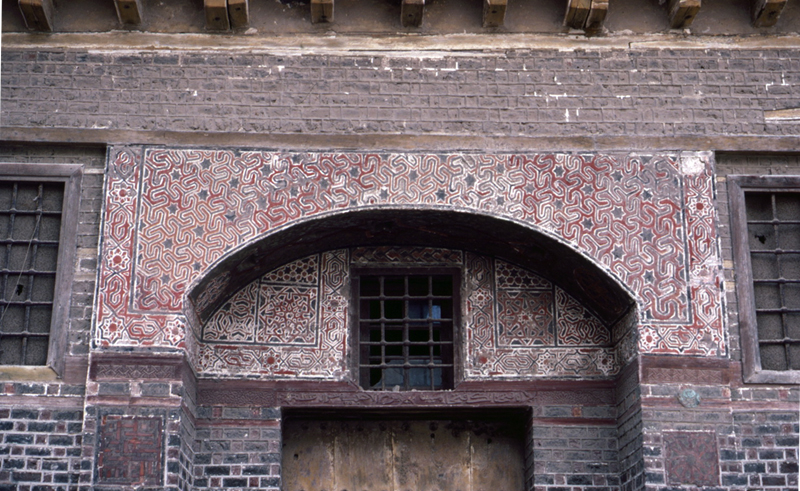 Photography Credit: Adel Mostafa