'The Sphinx' is a minimal residential proposal that defies structural norms (and gravity) with a seemingly impossible volume.
Ironically, pushing the boundaries of architecture has become frowned upon in modern times. It's never been easier to get into the slippery slope of compliance and abandon the freedom of creativity, even viewing it as taboo. These are the thoughts of Koichi Takada, a renowned Australia-based architect, and they stand true throughout the world. Therefore, it's refreshing to see a piece of architecture in Egypt that is explorative, maybe outrageous, even if it remains in the realm of proposals and concepts.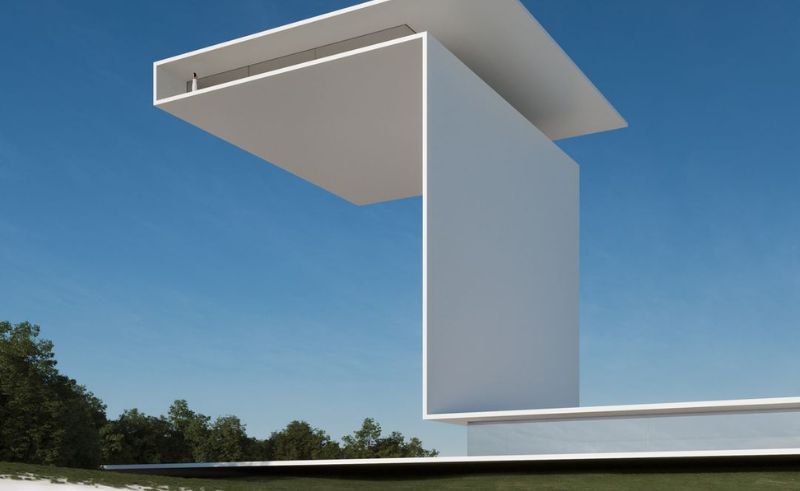 Fran Silvestre Arquitectos, a Valencia-based architecture practice, took part in the masterplan of Soul Luxury Beach Resort which is located in Egypt's North Coast by designing 'The Sphinx', a minimal residential proposal that defies structural norms (and gravity) with a seemingly impossible volume that appears to be supported by a single towering wall. Yet its brilliance lies in how the structure is hidden to prioritise its interior spaces, as the firm's approach to solids and voids is adapted to maximise views of the Mediterranean in their signature monochromatic white.
The design uses a visual vocabulary of abstracted lines and planes, reflecting on the firm's modernist idealisations which they derived from the work of Mies van der Rohe, a pioneer of modernist architecture who believed that minimalism provided maximum power to architectural space, and Andreu Alfaro, a minimal Spanish artist whose work revolved around creating abstract geometric forms.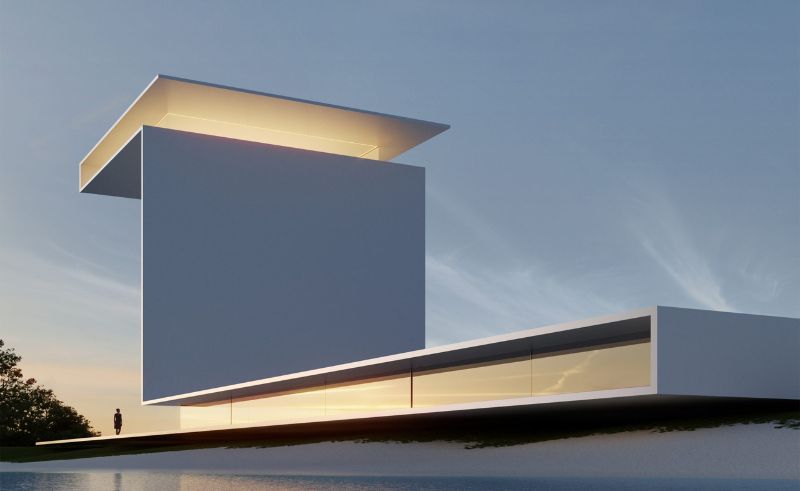 "Its configuration on two levels allows views from the upper part of the proposal. A single stroke less than 30cm thick seeks to synthesise the traditional representation that symbolises the Egyptian icon," the firm's proposal description says of the design's likeness to the Sphinx. "The vertical element, with a variable section, allows housing the communication core while maintaining the expressiveness of the proposal."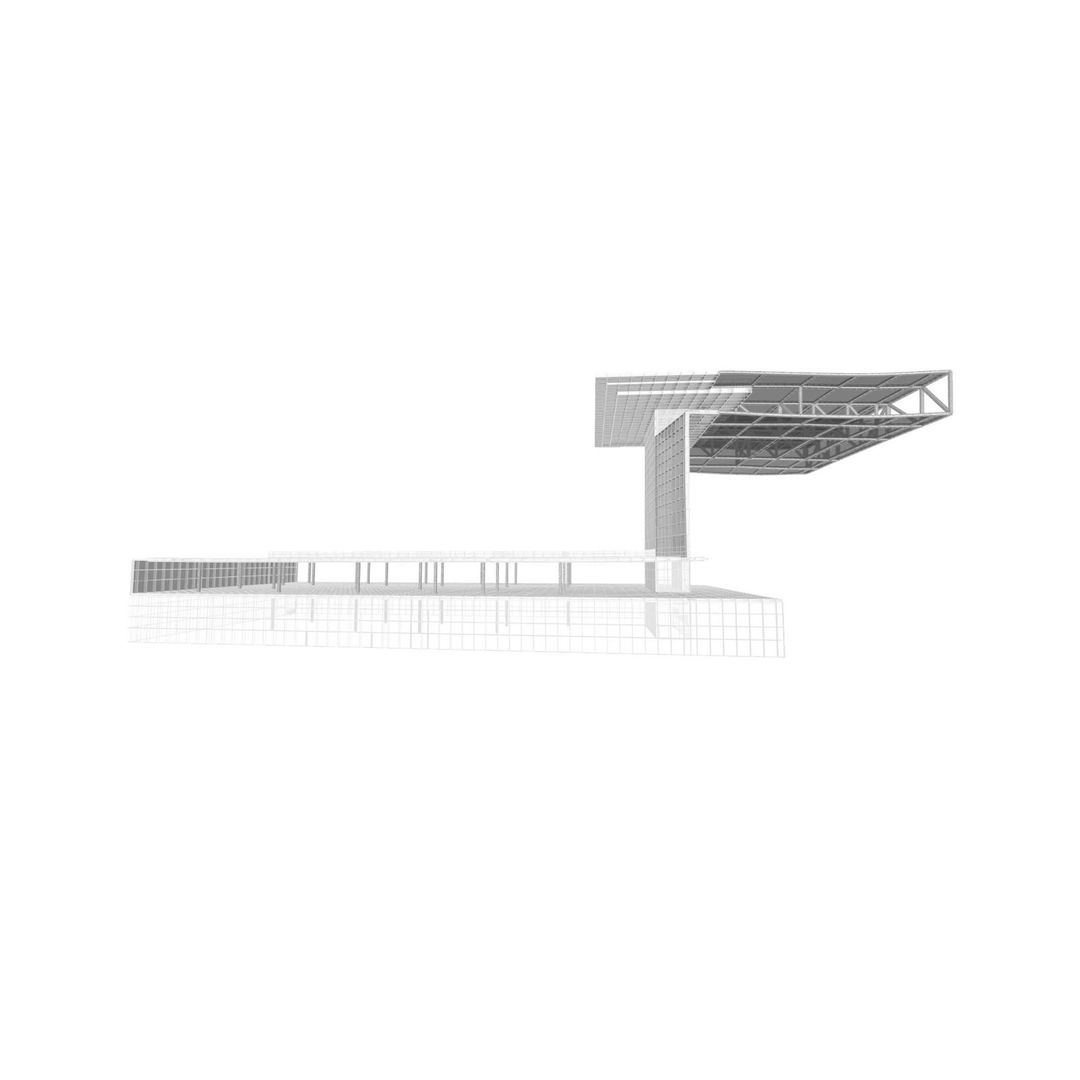 Developed along with Spain-based construction firm Estructuras Singulares, the design's structural system defies the norms by proposing monumental span with unsupported and uninterrupted spatial enclosures in an attempt to avoid the rhythmic patterns columns have on interiors, keeping the structural system hidden behind the design's walls and partitions. The result allows for a dramatic residence that has a striking asymmetrical arrangement.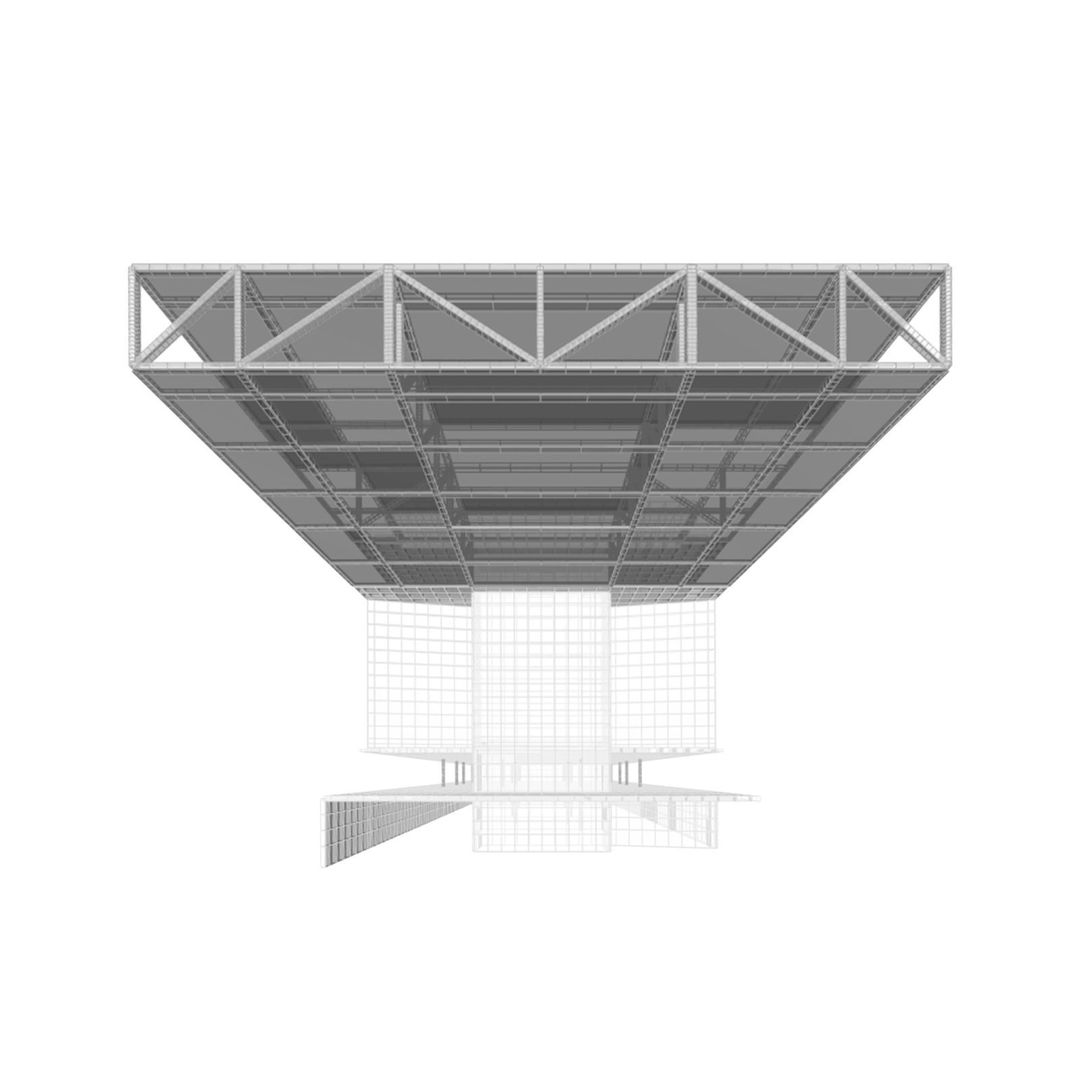 There's a sense of understated elegance in the firm's minimal approach, which has become recognisable around the world. By absorbing the context and location of their projects, not only do they solve the regular problems that face any design but establish a dialogue between the architecture and its landscape. At the North Coast, nothing beats the view of the Mediterranean. So, why not leap into the air to maximise your views?