Bringing the outdoors in, this Al Ain home by MFares & Associates overlaps interior and exterior spaces so people could enjoy pools, gardens and car showrooms while sheltered from the desert heart.
Designed to bring unparalleled harmony between man and nature, this residential project in Al Ain, UAE is being built with interchanging interior and exterior spaces, overlapping these seemingly-binary realms to create a home that's larger-than-life. Plotted out by MFares & Associates - an Alchemy brand founded by Mohamed Fares - the residence takes its inspiration from Frank Lloyd Wright, the pioneering architect behind the ever-dynamic Fallingwater residence in 1939. Here, the outdoors constantly creep indoors across the residence's three storeys, which are still currently being built.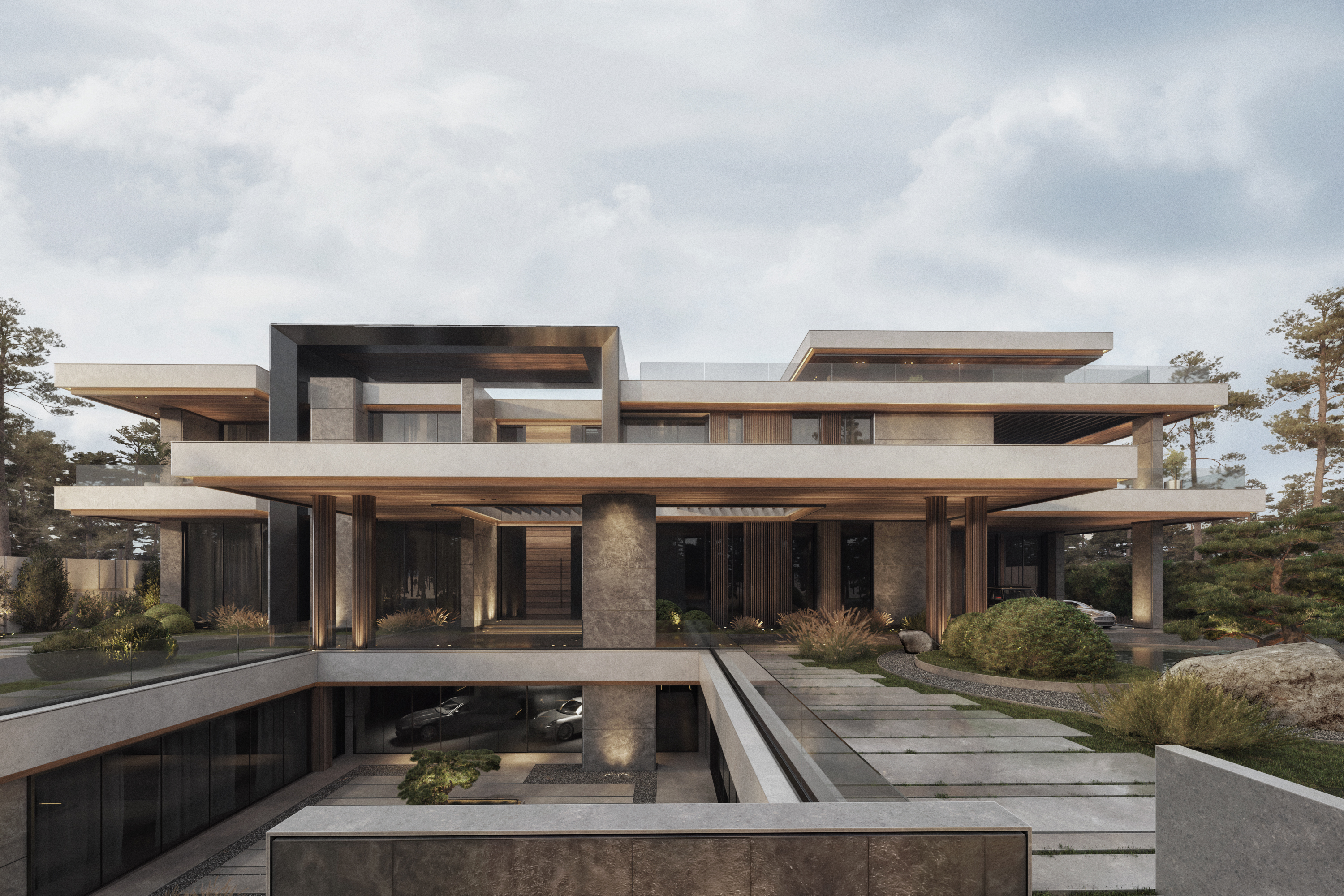 "We wanted to create a minimal structure that valued detail, simplicity and materials," Mohamed Fares tells SceneHome. "The design was formed by accentuating the horizontality of its form, to blend in with the landscape and create a continuous interplay with the greenery."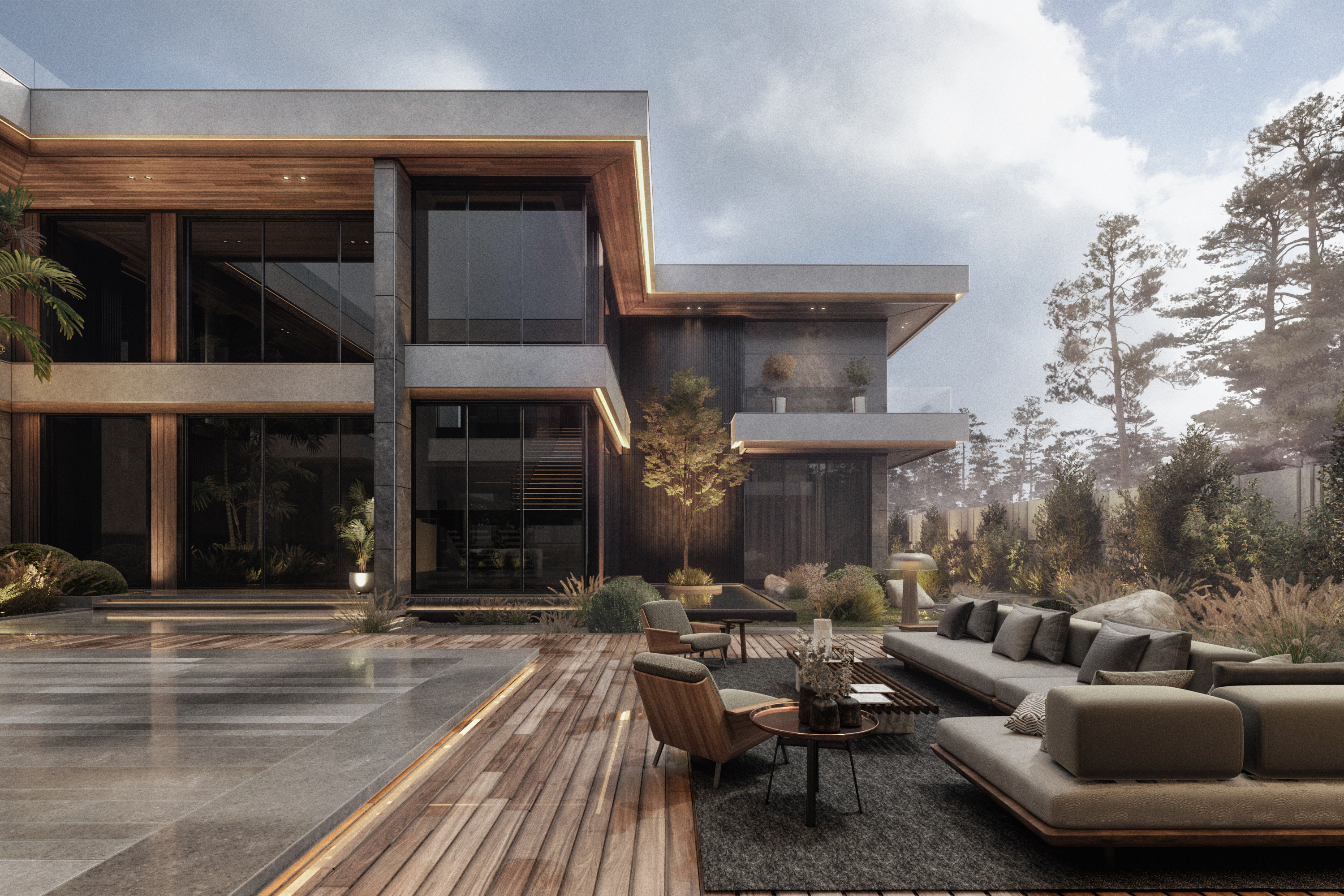 This lean and linear architectural design creates many cantilevers that provide shaded areas, as well as visual drama in the façade. That said, it still remains minimal in its approach, with clean and simple lines maintained throughout. "It's the small details that draw attention, like the façade's lighting and subtle shift of materials," Fares says. Seamless transition between one material to the other is facilitated by sleek contemporary lights that add a new level of progressiveness to the exterior design.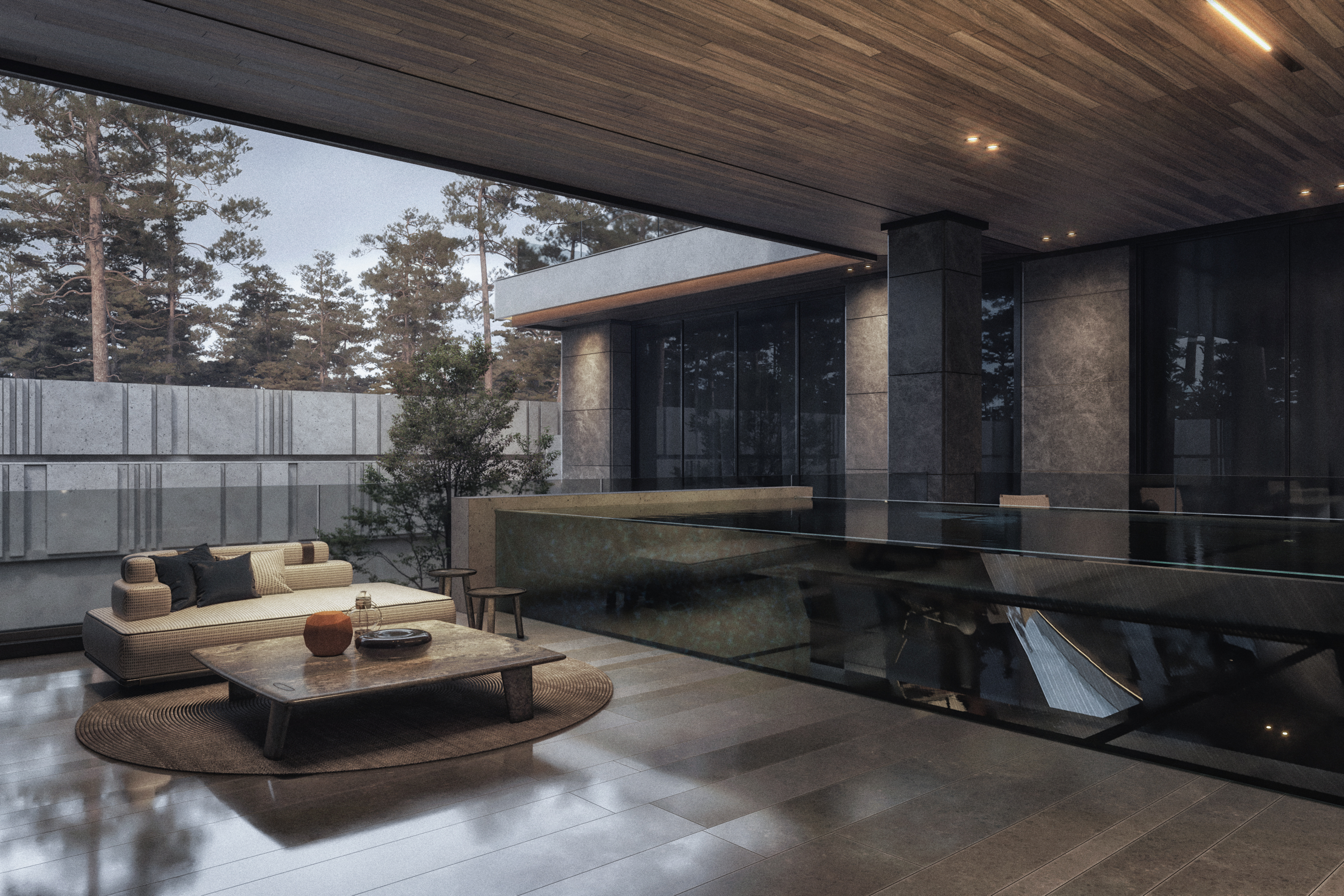 "The weather is hot year-round, therefore being outdoors isn't preferred," Fares says, explaining why the design tries to bring the outside in. "Spaces like the indoor pool and bird garden offer shelter from the heat, while staying connected to the outdoors." Another element that is sheltered from the heat is the car showroom in the basement.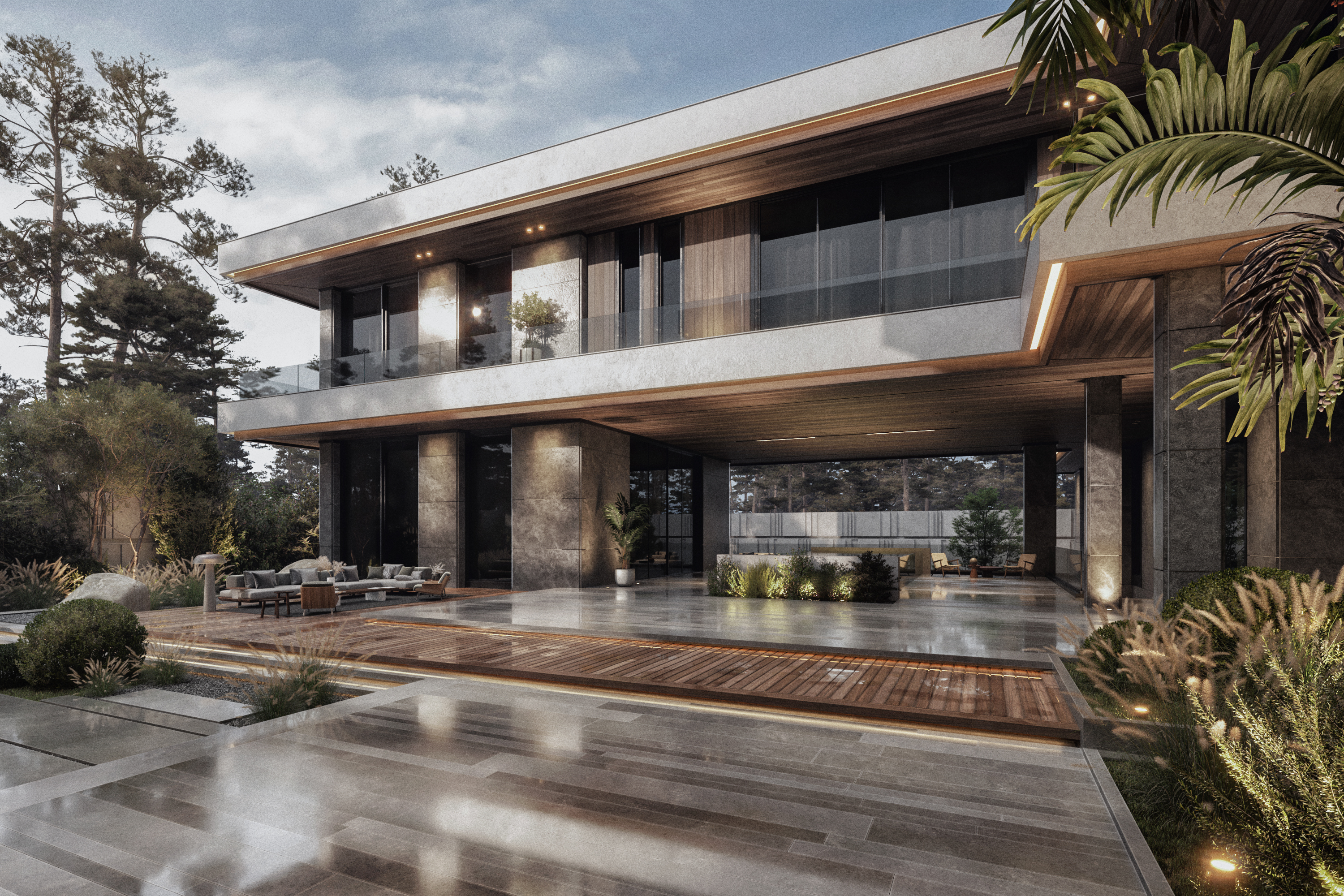 While the outdoor experiences were semi-enclosed by the architecture, the views had to come from within the home's borders. "The landscape was designed to keep the house private, and provide the homeowners with natural aesthetics," Fares explains. Water features are introduced in sculptured walls, among more elements that integrate with the greenery in scenery that mimics nature and the effortless serenity of its forests. Also, another factor in countering the harsh weather conditions in the Arabian peninsula. Aside from their pleasant visuals, it's their sounds that complete the sensorial tranquility experienced inside this Al Ain home.