This nuanced design at the Islamic Arts Biennale allows visitors to tell the time of day depending on where sunlight shines.
It's one thing to create an innovative art installation, and it's a completely different game to incorporate it directly into an existing design. Civil Architecture, a Kuwaiti-Bahraini cultural practice, did just that in their installation at the Islamic Arts Biennale in Jeddah. Commissioned by Diriyah Biennale Foundation, Civil Architecture's 'Sun Path, Rajab to Shawal 1444' was designed to make use of the Biennale's venue. Co-founders Hamed Bukhamseen and Ali Ismail Karimi looked towards the Hajj Terminal's architecture for inspiration.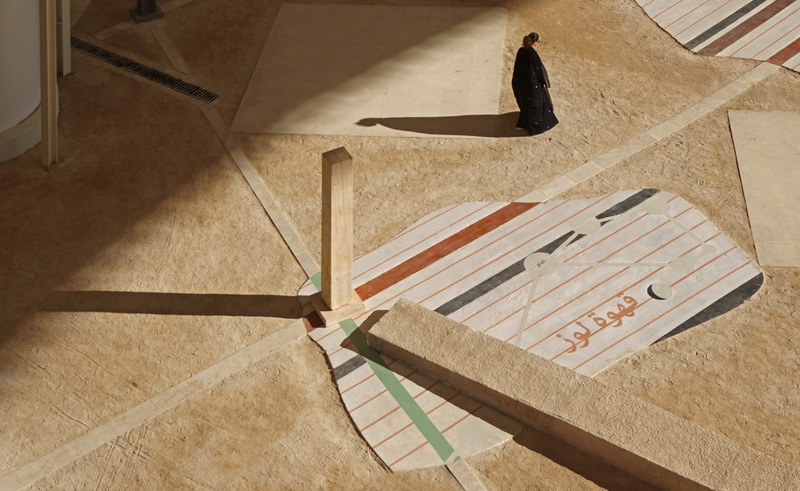 "Traditionally, mosque courtyards featured a sundial that indicated the time of the five daily prayers, and mosques served as spaces where the general public could align their sense of time with the movement of the heavenly bodies," the co-founders say in the project's brief.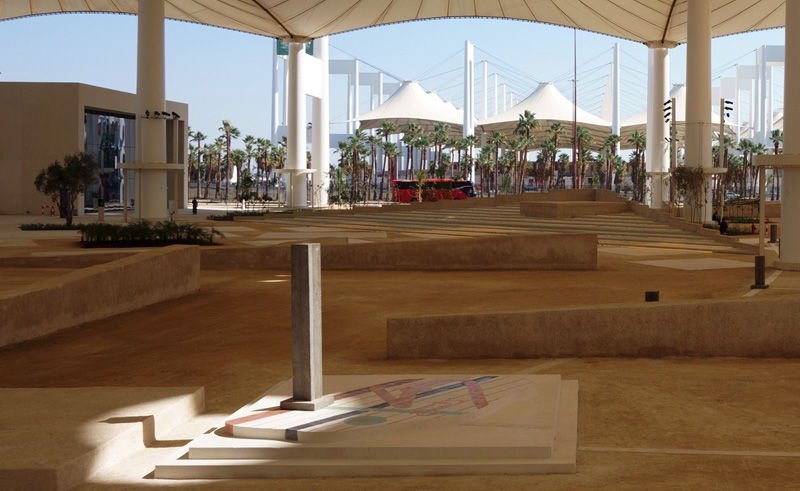 Designed by world-renowned architects Skidmore, Owings and Merrill in 1981, the Hajj Terminal features towering canopies, and the installation made the most out of them. "The round opening (oculus) in each unit of the terminal's canopy, which limits the amount of direct sunlight passing into the space below, acts as an inverted sundial," the brief explains. Reimagining the sundial, the installation tracks the movement of sunlight beams as they pass over lines on the ground which mark the hours, months and seasons of Saudi Arabia's heritage, accompanied by sculptures that highlight significant moments in Islamic history.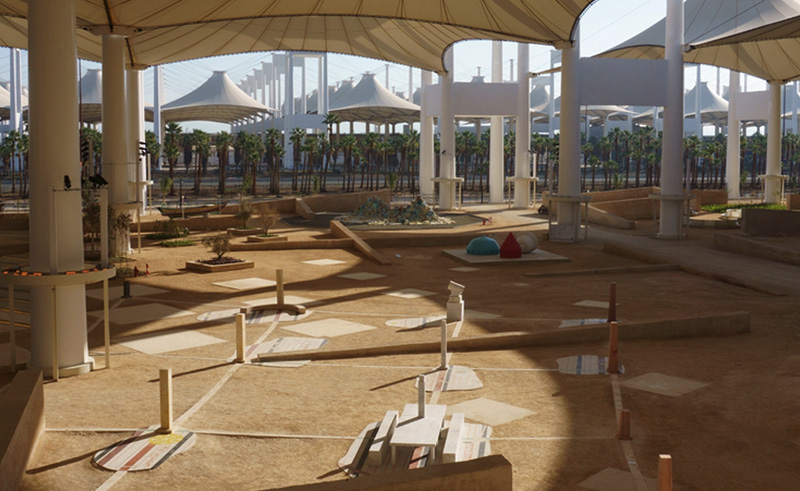 While at 'Sun Path: Rajab to Shawal 1444', visitors get to experience a sense of being that is distant from the norms of digital life and instead, rely on the intrinsic human sense towards the sun and the sky to tell time. In other words, going back to basics.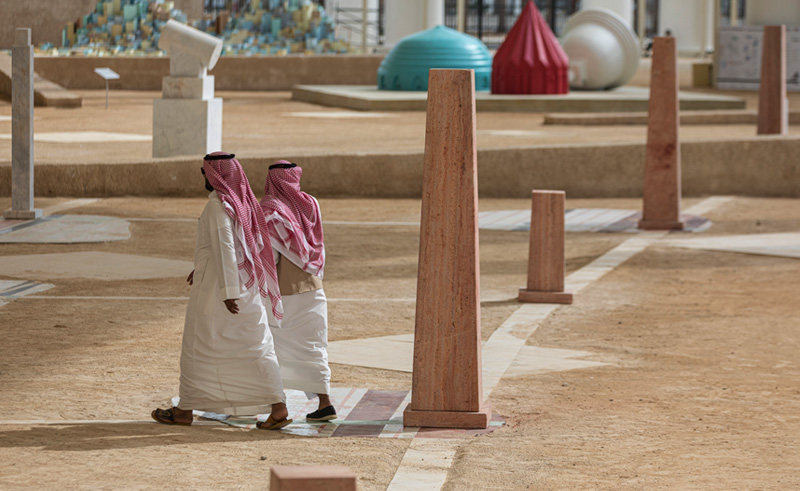 Photography Credit: Ali Ismail Karimi