After two virtual editions, the creative marathon will hold its first on-ground event during Cairo Design Week.
Among the multitude of events taking place during Cairo Design Week - a celebration of design across Heliopolis' iconic venues taking place from November 19th to November 25th - is the Cairo Designathon, a design marathon established to bring designers from all walks of life together to address everyday problems with creative solutions. While its first two editions were held virtually, with online workshops between designers, mentors and jurors, the Cairo Designathon is finally shifting to an on-ground format at the mystical Baron Empain Palace, which will host its third edition alongside panels and talks from the second edition of DeForum.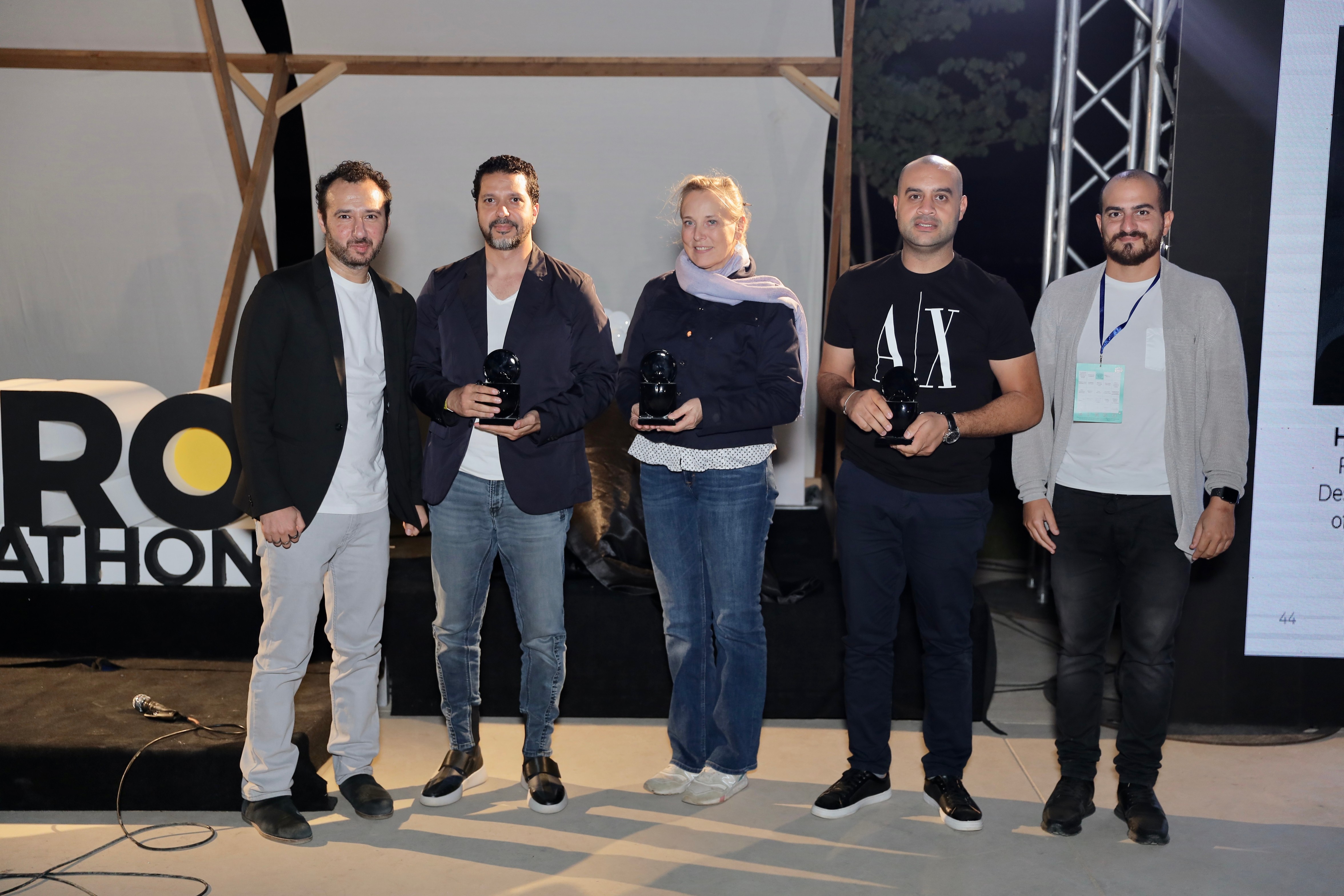 "We were in talks with Sync Summit and thought of testing out our on-ground format with a mini marathon focused on accessibility," Mohamed Radwan, founder of Cairo Designathon, tells #SceneHome. The three-day marathon involves 19 designers working in teams to present solutions to a jury of experienced industry professionals, including Hisham Mahdy, Founder of Cairo Design Week, Regine Ritz, Professor of Product Design at the German University in Cairo and Karim Waly, Founder of The Studio, who will manage the event during Cairo Design Week.
The mini marathon was managed by Omar Farid, Founder of Omar Farid Design Studio and mentors Ahmed Maher, lecturer at Coventry University, Mohamed Abdelkader, Founder of MOAVAI, and Noha Khaled, Co-Founder of HYG Studio, with proceedings coordinated by FF&E Specialist Noha Maghraby and Rehab El Deken, an Interior and Furniture Design Assistant Lecturer. "Our aim is to bring different pillars of design together, it's all about the process and cross-pollination of ideas," Radwan says. "Everyone sits on the same table and collaborates on solutions, and the most effective proposal wins."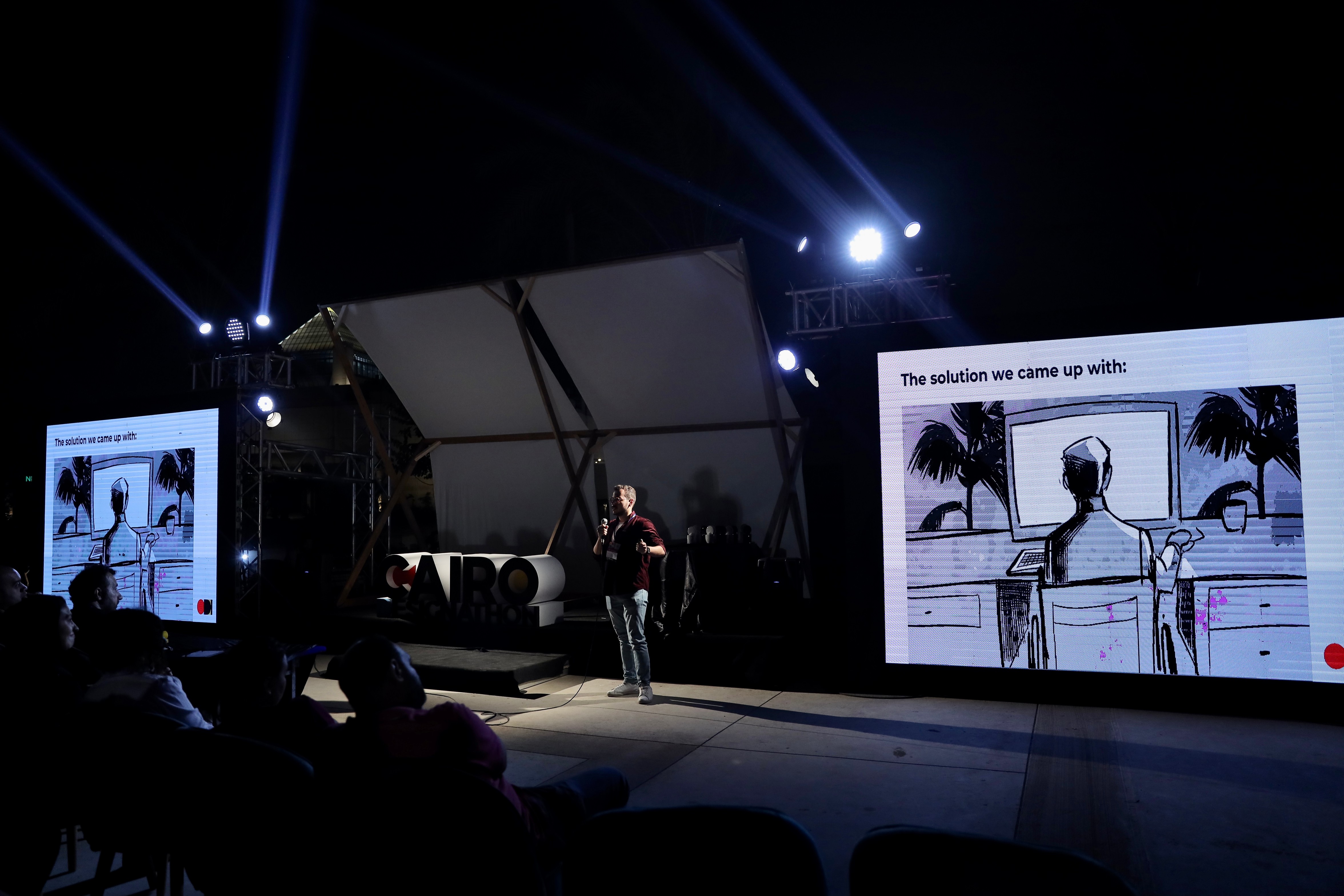 "This was a pilot leading up to Cairo Design Week which will have four categories themed around accessibility, Architecture, Interior Design, Furniture, and Communication Design," Radwan adds. Interior Design will require applicants to design spaces that cater to people with disabilities or special needs. Architecture will cover mobility; rethinking how mass commuting affects the built environment. Furniture will focus on products created with contemporary aesthetics using sustainable materials. Finally, Communication will emphasise city branding and communications, exploring how a city like Cairo can be rebranded.
Keen on creating a positive social impact through design, Cairo Designathon will provide a pedestal for all minds eager to find tangible solutions for our daily lives. While the winners at the mini design marathon received an EGP 10,000 cash prize along with an award, the main event during Cairo Design Week will feature multiple awards and an EGP 20,000 cash prize.
Entry to Cairo Design Week will be granted through digital IDs, known as 'Week ID', which will provide you with full access to all venues, to register and get your digital ID, visit https://cairodesignweek.net
Stay tuned for more exciting announcements on Cairo Design Week.