Blending picturesque architecture with vast landscapes, the design aimed to transform traditional commercial experiences.
Cairo-based architecture and design firm Hany Saad Innovations received the Silver award in the A' Design Awards Competition in Milan, Italy for their work on Garden 8, the luxury lifestyle destination in New Cairo. With its blend of modernist architecture and picturesque landscaping, Garden 8's design has earned it high praise within the 'Architecture, Building and Structure Design' category, where it competed amongst some of the most notable commercial projects in the world.
Attempting to reimagine what a shopping mall looks like, the first hurdle HSI faced was that it didn't have a location privileged with visibility. Instead, Garden 8 sits in the middle of a residential area.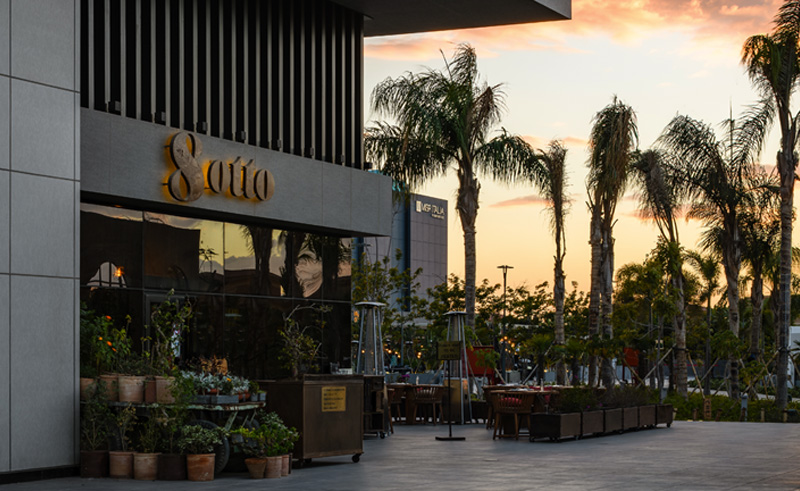 "The design was inspired by turning what seemed like an obstacle into something with an added value," Hany Saad tells SceneHome. "The challenge was to transform a neighbourhood shopping mall into a highly luxurious destination that transcends traditional commercial experiences by presenting shopping and fine dining spaces outdoors, embraced by picturesque architecture and nature."
A' Design Awards have a rigorous evaluation process that takes into account a number of factors; designs must exhibit creativity, innovation and authenticity. "It must effectively serve its intended purpose and function well," Saad explains. "What makes Garden 8 mesmerising inside out is its sophisticated aesthetics. The architecture induces an elegant modernistic feel that's expressed through a plethora of perspectives."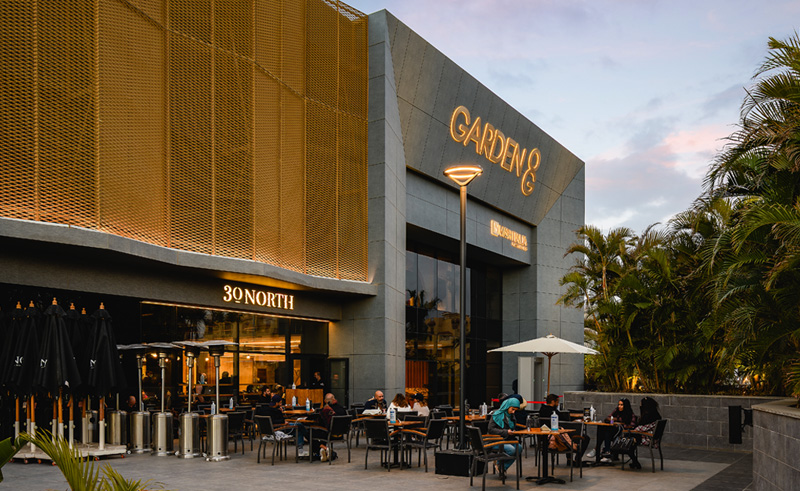 The fully fledged community mall was designed to uplift the neighbourhood shopping concept into a world-class dining and entertainment destination. Opening its doors in 2021, the building was constructed with steel columns before being coated with a facade made of double glazed curtain walls and light and medium aluminium cladding. Meanwhile, a golden mesh that bursts with colour outdoors was exclusively produced for HSI by an international supplier.
"In the entrance, Nacarado, Orobico and black Spanish marble interweave to cover the flooring with an air of sophistication as walnut wood strips adorn the wall with gold and black cladding," Saad says, pointing at the sight that visitors get upon entry.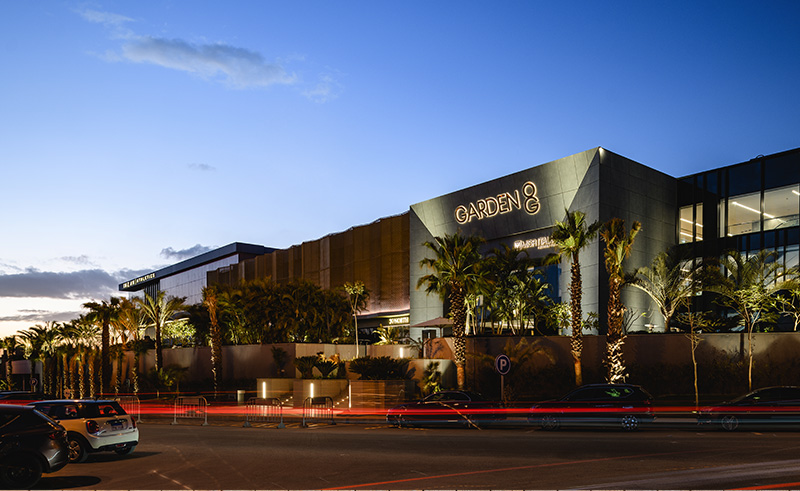 Garden 8 consists of four floors, including underground parking, and is accessed through three main gates. With that in mind, circulation played a much bigger role in the user experience. "By analysing spatial layout and patterns of human activity, we managed to create a design that transforms the shopping experience by addressing where users are, how they move and relate to the space, to develop their experience," Saad explains.
Whether it's the blend between architecture and landscape, or the thoughtfully planned interiors, HSI matched A' Design Award's demands with a world-class design - all whilst fulfilling its own objective to elevate its neighbourhood with style and well-earned prestige.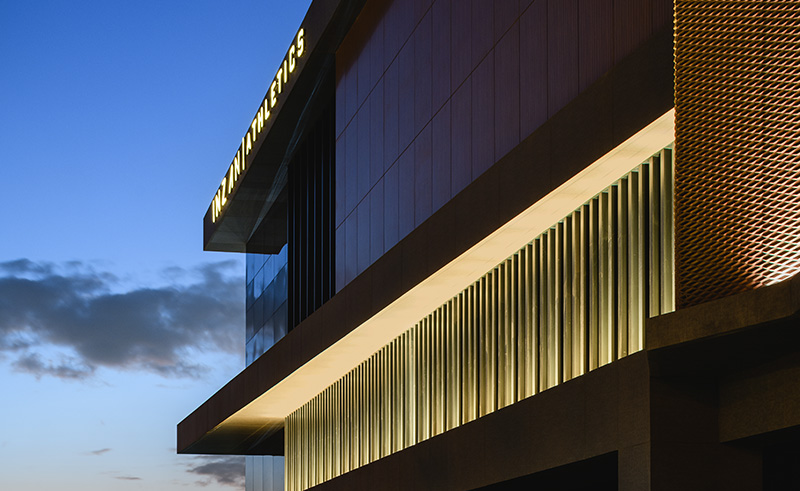 Photography Credit: Nour El Refai
Development: Misr Italia Properties