Jazeera Paints hosted the first edition of the Saudi-Egyptian Forum for senior designers and architects in Riyadh.
Jazeera Paints hosted the first edition of the Saudi-Egyptian Forum at the Jazeera Paints mega showroom in Riyadh, the largest showroom in the world. There, senior designers and architects from both nations discussed all the ways they can do business and invest in one another. As part of this regional event organized by Hadath Events, Jazeera Paints debuted their Color Trends 2023. Following the theme of 'Tranquility', the Color Trends 2023 palette consists of four new collections, carefully chosen to reflect the psychological impact of colours on humans and help people find inner peace. Jazeera Paints also introduced their new product, Mini Paint, allowing attendees to gather around a mood board and experiment with it.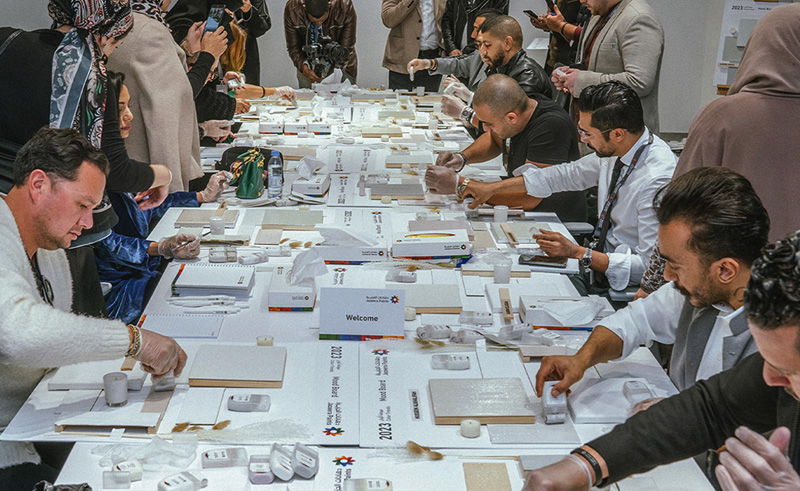 Notable interior designers such as Hany Saad, Karim Mekhtigian, Mona Hussein, Ahmed Hussein,Hisham Mahdy and Nehal Leheta, amongst others, were invited to a tour of each colour booth, showcasing the Serenity, Balance, Confidence, and Continuity collections. The colours were designed to evoke a sense of warmth, simplicity, and inspiration to overcome obstacles, ultimately helping people find spiritual tranquility. Finally, as though to drive the theme home, the attendees were given a tour of Saudi Arabia's cultural city, AlUla, where they were able to experience a living open-air museum amidst the deserts of the kingdom.
#دهانات_الجزيرة
#موضة_ألوان_2023
#Saudi_Egyptian_Forum