Instead of covering chipping paint in Al Hussein refugee camp, the artist etched beauty in an environment born out of aggression.
In 2016, seven years before the Jabaliah Refugee Camp in Gaza was massacred twice in the span of 24 hours, Spanish street artist Pejac visited a different Palestinian refugee camp in Jordan. Established in the aftermath of the Nakba in 1948, this camp became the canvas for the artist's intricate work, where he painstakingly removed paint from walls to carve the narratives of Palestinian people and craft a story of enduring hope amidst despair.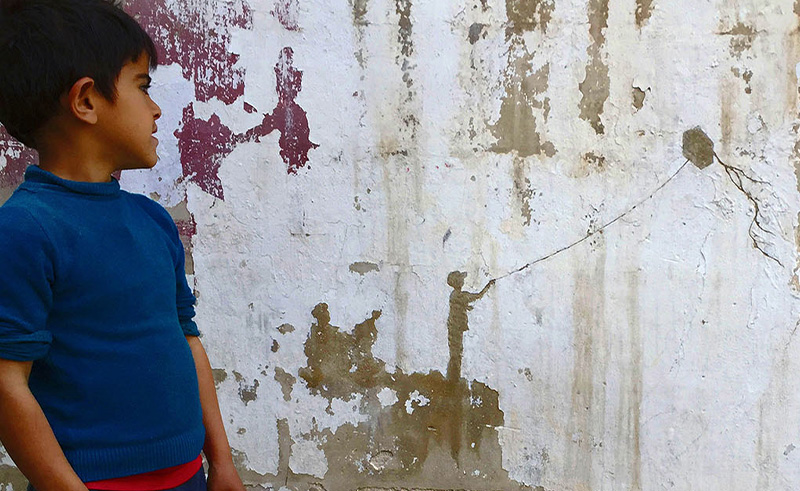 'Palestine' vividly portrays the gradual loss of land and the violent process by which it was forcibly taken from the hands of the Palestinian people. 'Throne' presents an image of a man seated on a chair atop a heap of rubble, confronting a demolition tractor, rendered powerless in the face of such loss. 'Kite' captures a child holding a paper kite shaped like a home that once was, with its roots still intact, while 'Migration' depicts people dragging the remnants of their personal belongings across vast landscapes.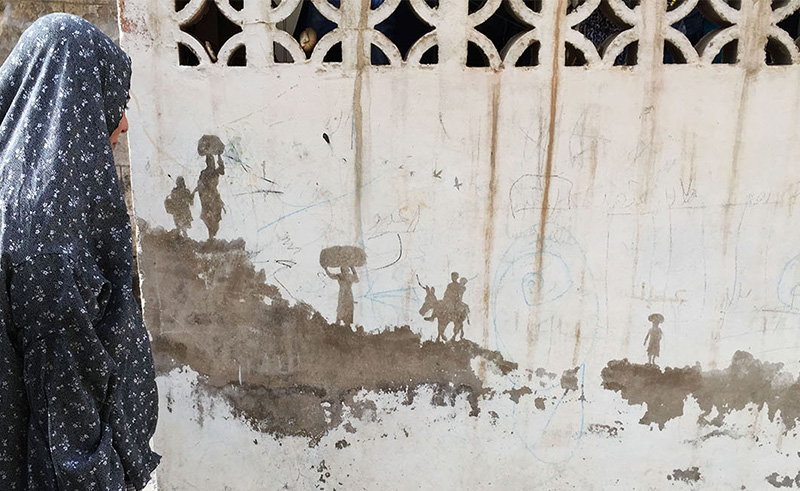 Al-Hussein Camp is one of 10 refugee camps in Jordan, and at the time of Pejac's visit, it hosted over two million Palestinians.
Pejac describes the art as a microcosmic representation of Palestine, its people, and the land as it deteriorates under violent settler occupation: "With these four small interventions, I'm trying to tell a minimalistic story about the Palestinian refugees. By removing small areas of the skin of the houses, I want to transform the paint chipping, produced by the passage of time, into evocative landscapes and transmit the pride of its inhabitants through the walls."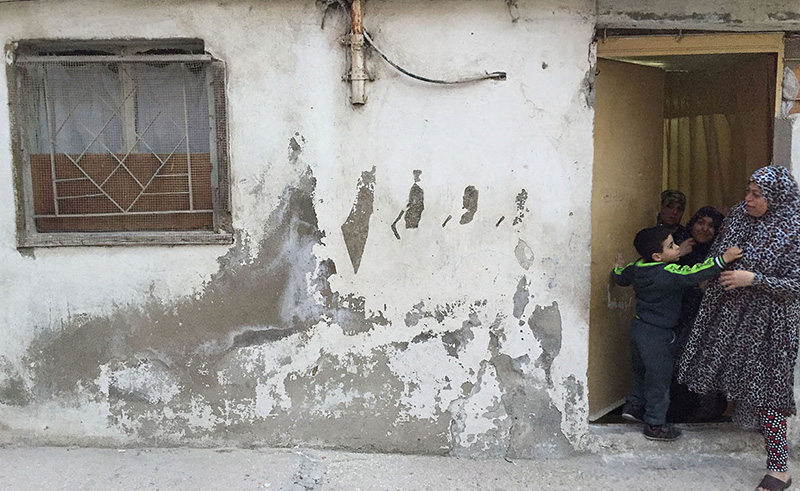 Rather than concealing the imperfections wrought by time, Pejac transformed them into art that serves as a representation of the people. His work evoked the essence of what the camp symbolises - the loss of Palestinian homes and livelihoods. By injecting beauty in an environment born out of aggression, the art Pejac created offered a glimmer of hope within a bleak reality. Seven years later, camps like Al-Hussein are being erased, along with their walls, paint, and people.