From Okhtein to Dirty Cookie, The Cult specialises in experiential designs that play on the senses, whether it's by giving them their own soundtrack or making them smell of lavender.
Standing in front of a window display at Macy's in New York during Christmas, marvelling at its intricate set design, Egyptian experiential designer Sarah T. Shannon wondered, "Is this something I can do, like, can someone study how to design them?" Sounds like a cliché movie scene, perhaps, but it was the moment of inspiration and wonder that kickstarted her move to Egypt and founding of The Cult in 2018. There, she designed art installations for Okhtein, set designs for Azza Fahmy and the interior design of Dirty Cookie, all while catering to our senses in the most literal way, with some designs smelling of lavender and others coming with their own soundtracks.
"Not only did I learn the visual aspects of design, but also how to develop a concept that is experienced through our five senses," Shannon tells SceneHome. She started as a freelancer, creating installations for Maison 69 out of salvaged books and at Lake Yard out of clothesline clips. Then people began to approach her and asked to join her venture, and from there The Cult began. "It's a pretty hands on profession, we have to research how designs are assembled, manufacture the parts we need and coordinate onsite."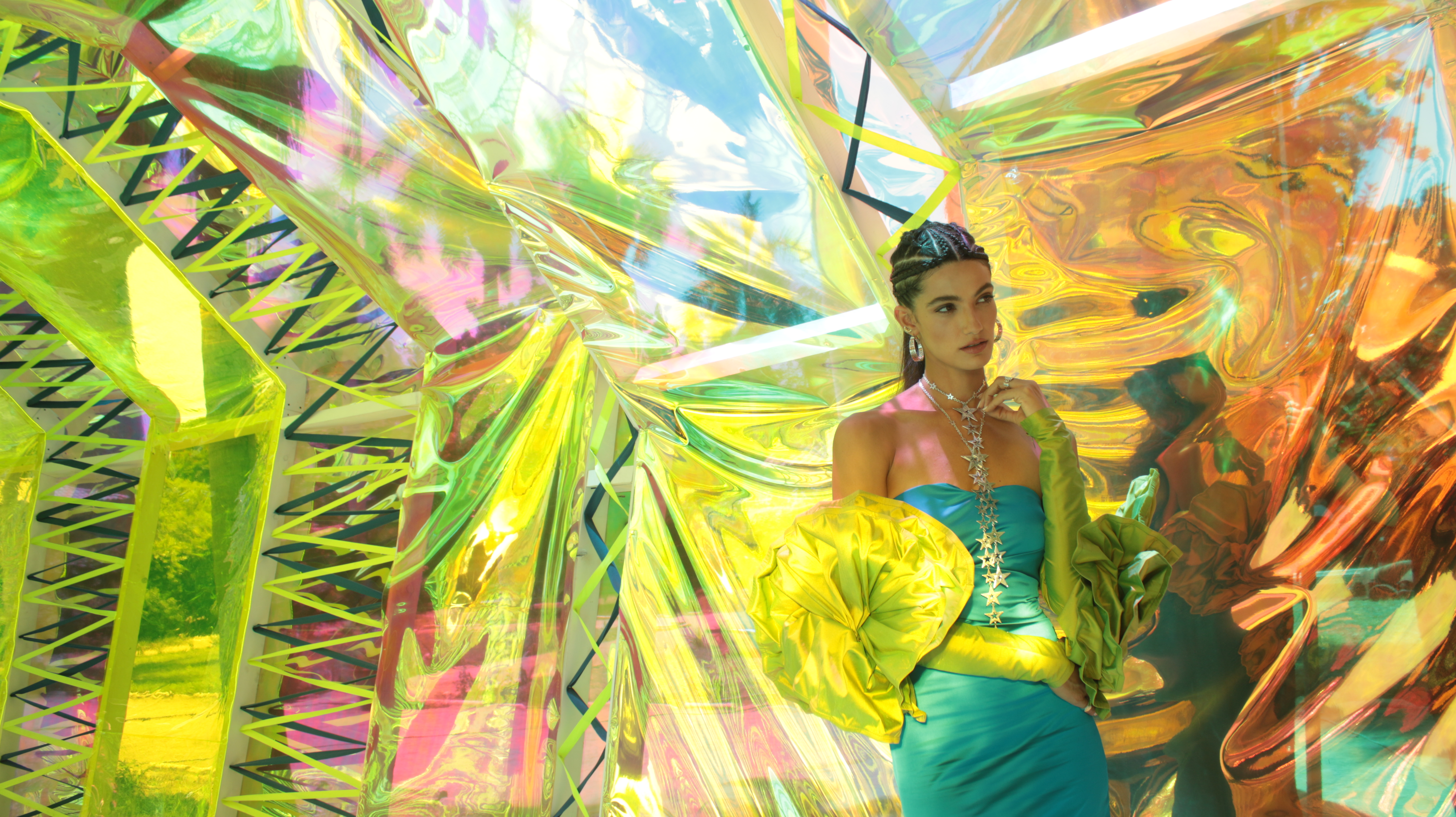 If you thought that creating a colourful tunnel for Tara Emad to sway in while displaying Azza Fahmy's Al Nur Collection on a shoot wouldn't need a sun-flow analysis diagram, think again. "It was all based on visual and tactile storytelling," Shannon says of the wooden structured set design dubbed 'Pink Lemonade' after the palette that covers it. "We needed a material that changed colour from morning to twilight, so we sourced translucent holographic film from Attaba to create a tunnel that felt endless, and from some angles it appeared so."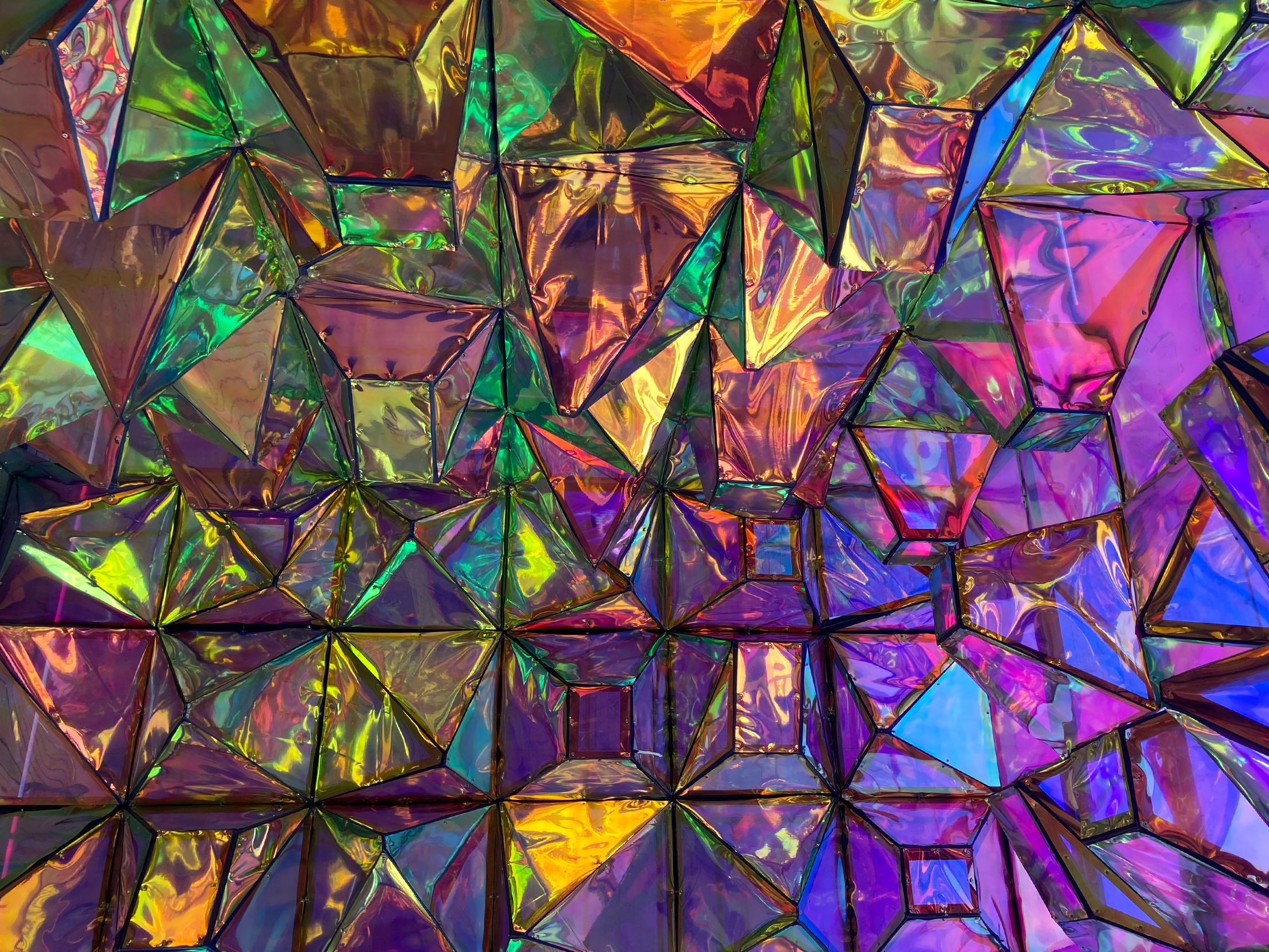 This wasn't the first time the studio relied on the material; at the after party of Okhtein's launch event at Italiano in Zed Park they reflected the brand's identity through extruded pyramids. "They had a product made out of the same material, so we wanted to make it the theme of the night," Shannon recalls. "It was reflective yet also dark and dramatic." The installation came with built-in shelves that displayed products for people to add to their Instagrammable moments.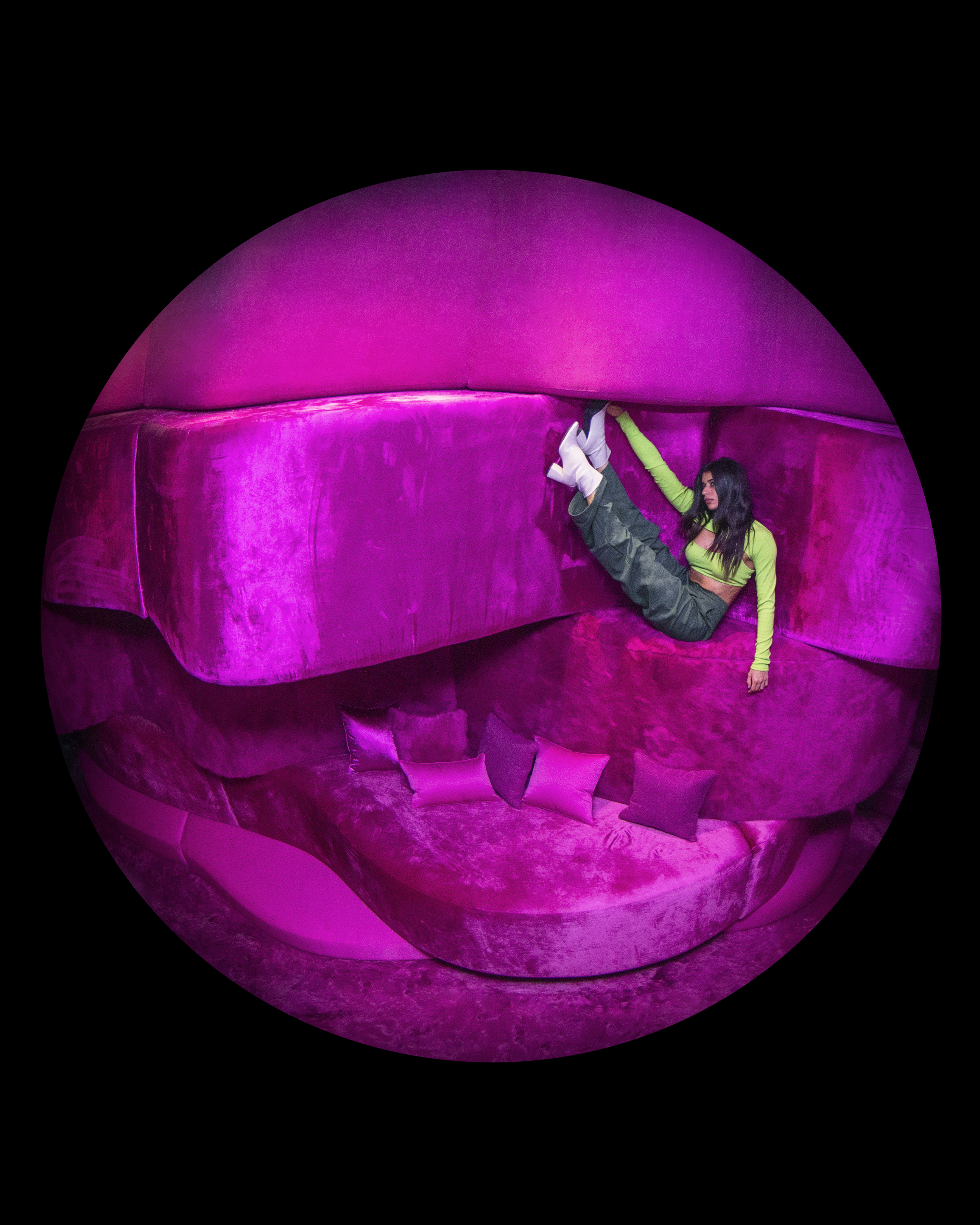 Going for something a tad bit Avant Garde, the studio designed an immersive installation for a furniture brand at Cairo Design Award in 2021. This one was called 'Raspberry Swirl' and well, we kid you not, smelled like lavender. "What if we didn't put any furniture pieces and instead gave people a cool experience to remember," she says. Once you step into the four metres high space, the world becomes muted and there is nothing but magenta fabrics covering undulating curves making this a world of its own.
"It was completely isolated from the outside, and we added mellow psychedelic music that was looped," Shannon says. "This one definitely had all five senses, we even added the smell of lavender." Initially, the studio was going for the scent of grapes, but maybe that would've been too fruity.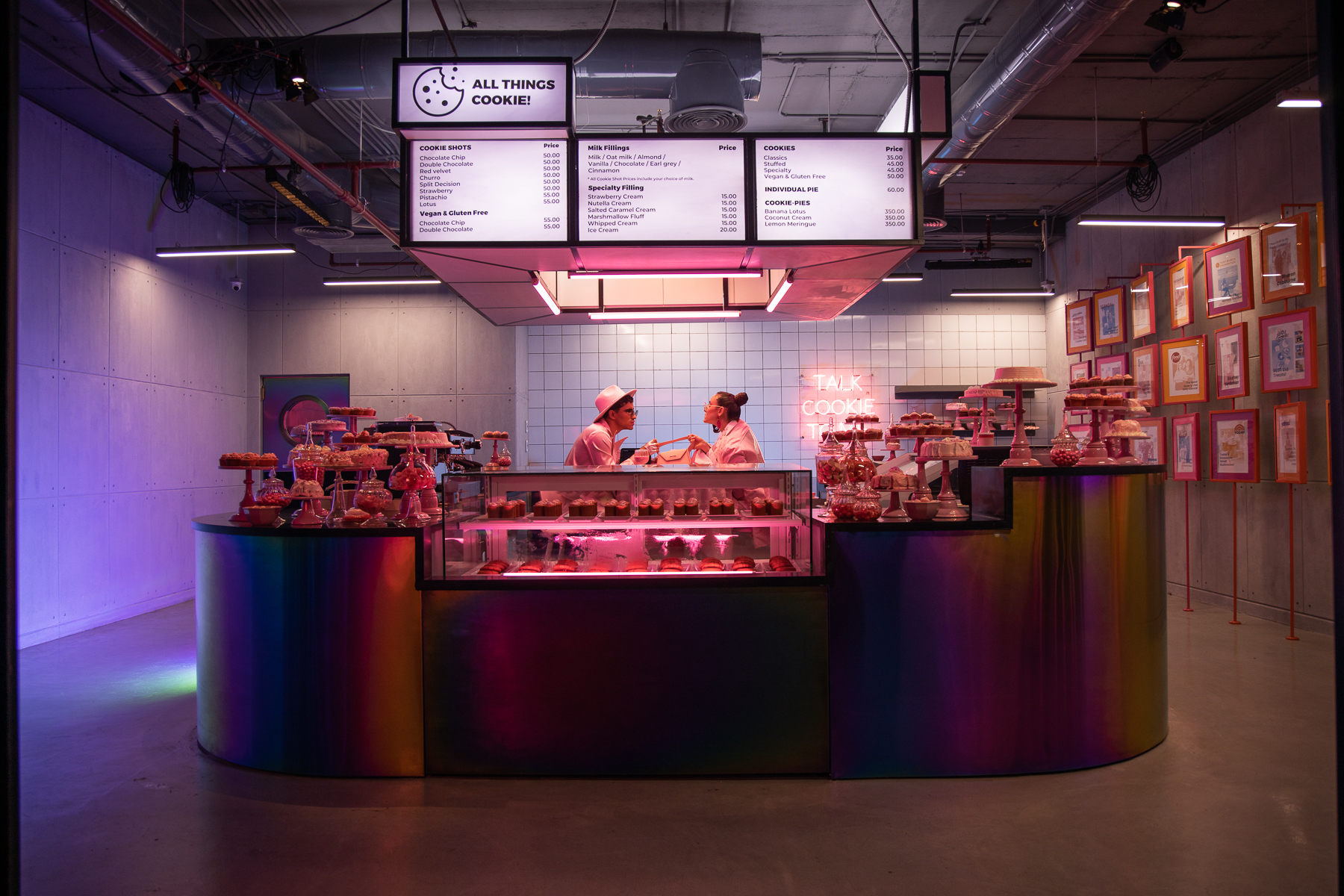 Dirty Cookie, a brand founded by Egyptians in Los Angeles, came to Egypt recently and had The Cult design their interior. Not only did they cover its walls with grey Neo-cement panels and white subway tiles for an industrial look, but they came up with a custom made stainless steel sheet that covered the cookie store's bar, like actual material research. And then The Cult did the art direction for the brand's video campaign, which – needless to say – involved creating a set design within Dirty Cookie's new store.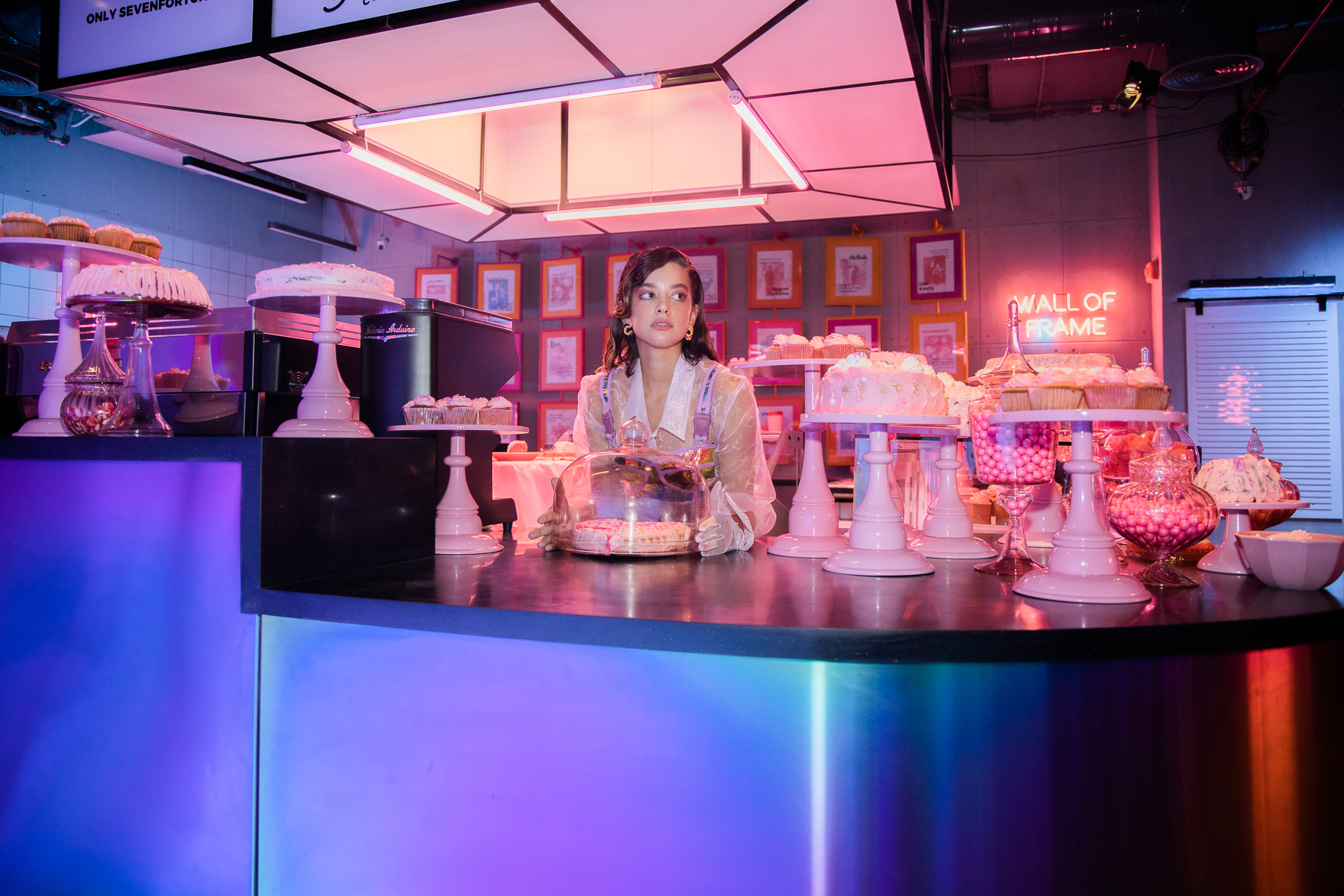 "The concept was to blur all boundaries, you get to see the cookies going in and out of the oven and interact with the chef, creating a personal rapport with the brand," Shannon explains. "Even the colours were quite fun, from yellow, fuchsia and blue on the sheet to blue, red and yellow on the light installation." The set design itself had a gradient of pinks that contrasted the industrial grey. As the models munched on delicious delights in an unfiltered play, upbeat audio was filling the space from the playlist created by the designers to complete the design – from an experiential sense. "Playlists are the voice of our projects."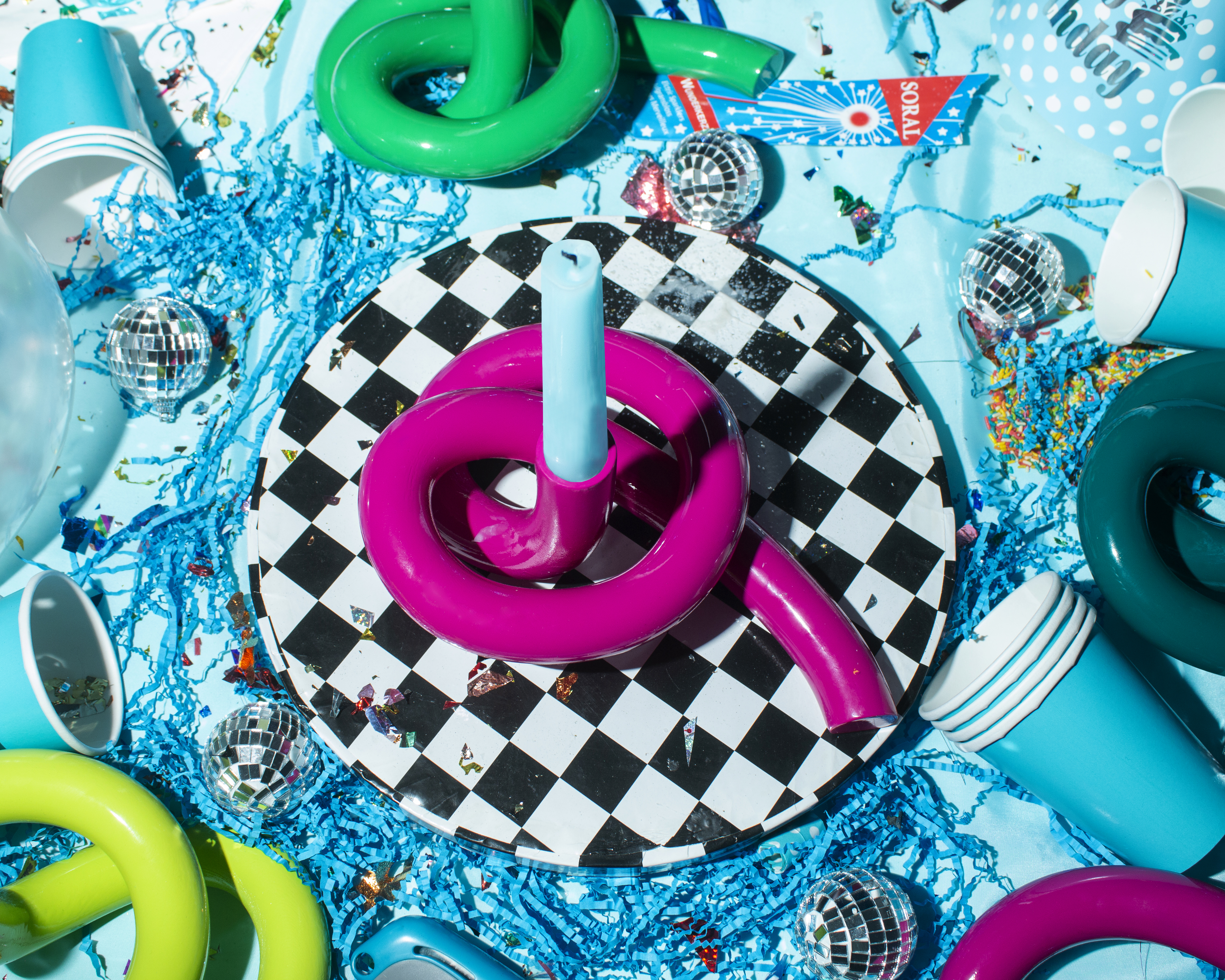 Shannon is currently working on The Cult Shop, which will focus on product design, the catch is that they will get the final say in everything since they are their own clients. "We always used to create original props and people would always want to buy them," she says. "We started with candle holders and have plans on collaborating with 'Form the studio' on mirrors." As Shannon shares her thoughts on her buzzing studio's plans for the future, we can rest assured that whatever results out of them will be fun.
It's down to the research and effort put into the concepts behind these designs. If it were merely about visuals, then their work would look cool, but it isn't just that. It feels cool. Maybe it's the music that is picked to match each aesthetic they deliver, but ultimately it's just refreshing.