If you've seen the exteriors of Mall of Egypt or the elevations of Hany Saad Innovations, then you've already made your acquaintances with Decorative Glass's stunning creations...
People who live in glass houses shouldn't throw stones, isn't that how the saying goes? Sounds reasonable, unless the glass is bulletproof. While some are sticking their feet in sand at the North Coast and others are sandboarding dunes in Faiyum, Decorative Glass, a glass manufacturing company founded by Tarek and Mohamed El Genedy and Tarek Bahr, has been turning the granular material into a variety of dreamy glass fabrications that have captivated Egypt's designers and, well, could absorb the energy of a bullet.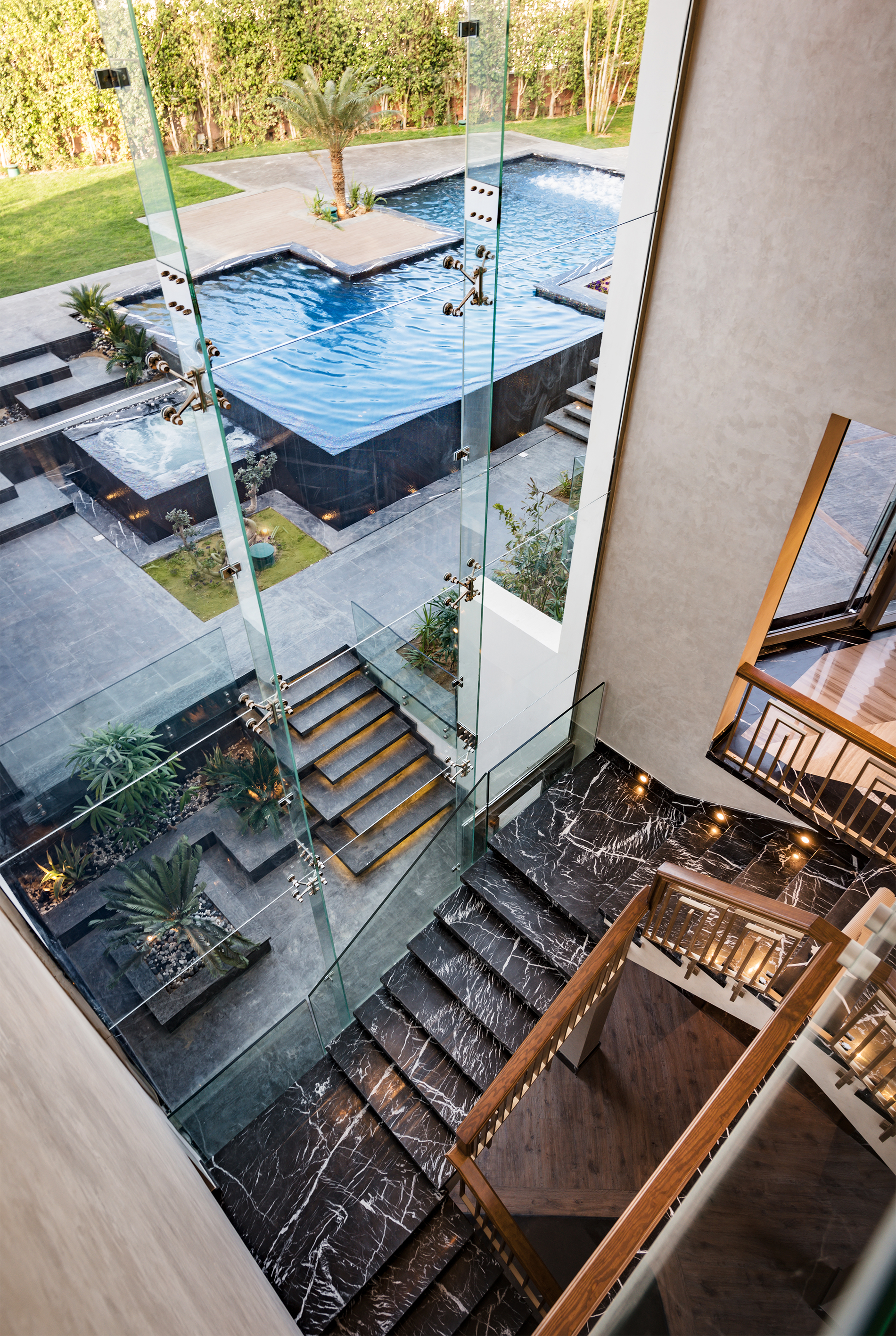 The road to smart mirrors that switch from opaque to transparent began in 2011, when Bahr - who worked as a glass developer - came across Tarek and Mohamed. The pair were sustaining their family business, Arab Union Glass, a glass manufacturing giant established by their pioneering father Sobhy El Genedy in 1963. The trio's passion for the material and shared vision on the need to reinterpret their heritage led to the launch of Decorative Glass as a forefront subsidiary to their glass conglomerate.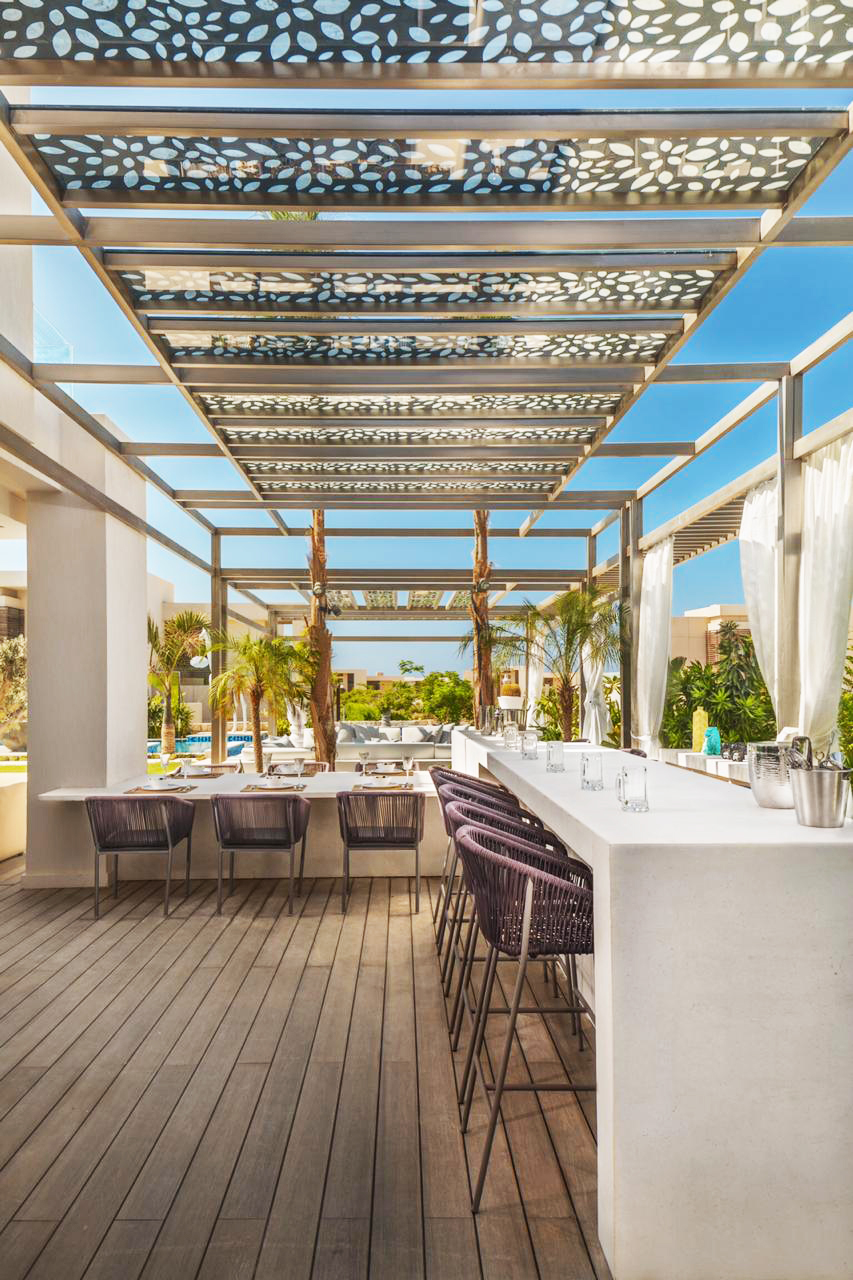 "Backed by knowledge and experience, we aim to inspire others and exceed expectations," Tarek tells SceneHome. Decorative Glass's UV-bonded glass, which is made of two layers of glass joined by a special adhesive, are installed at retail stores as transparent portals through which you would fixate on Swarovski's iconic swan necklace or imagine the sheer comfort of Zara Home's faux fur rugs. Their innovative glass is also used in exterior design, such as the grandiose façade of Mall of Egypt and the sleek elevations of Hany Saad Innovations.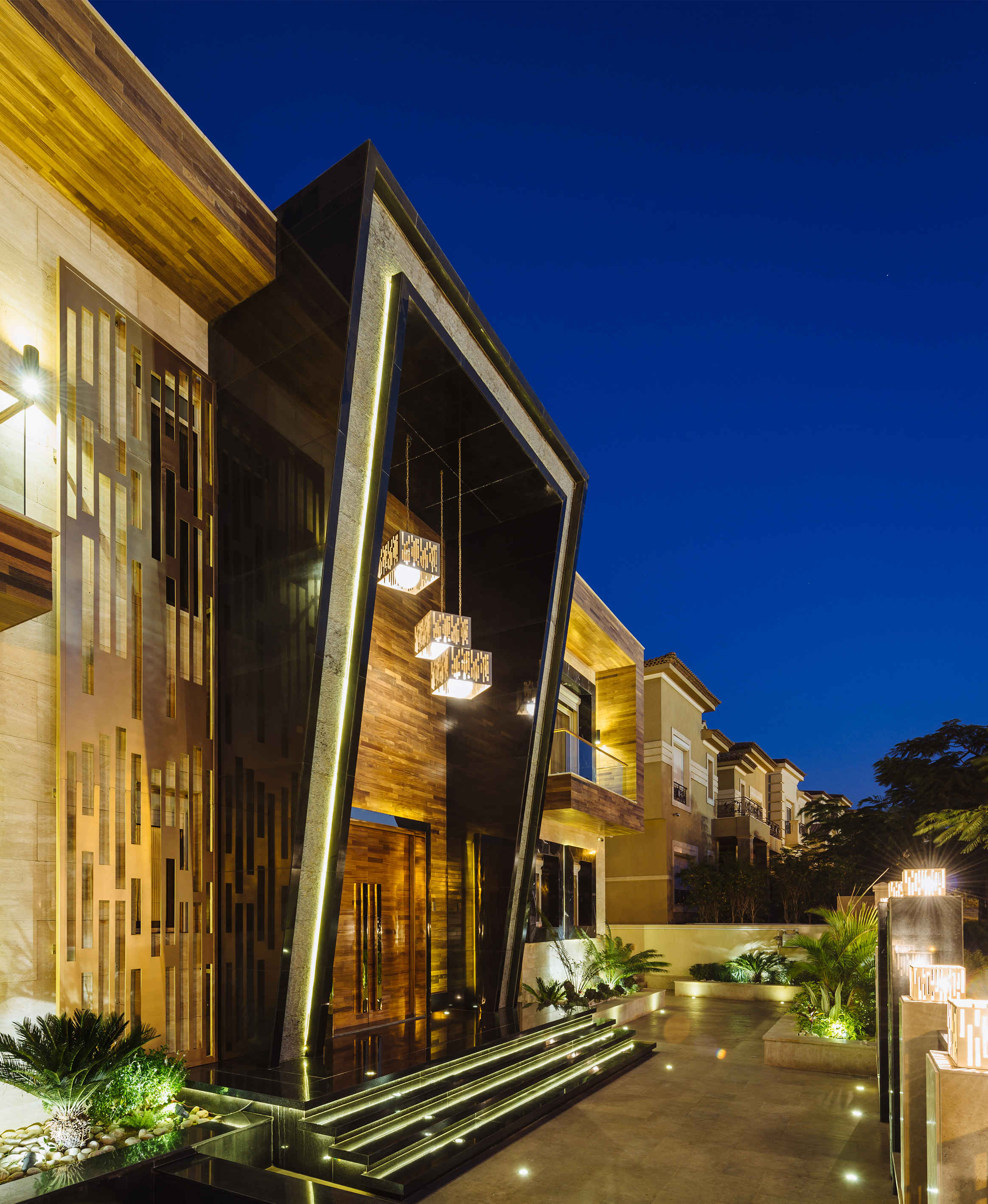 "Our focus is increasing the functionality of our products by continuously innovating the fabrication process," says Bahr. A notion that is evident in their mixture of different textures and materials into glass manufacturing, such as the CNC metal which is produced with computerized precision and used, in gold, in Hany Saad Innovations' board room to complement their colourfully tinted glass partitions that decorate the same interior, showcasing the renowned designer's trust in their creative commitment. "It is a blissful dream seeing Decorative Glass grow one piece at a time by meeting customer expectations," adds Mohamed.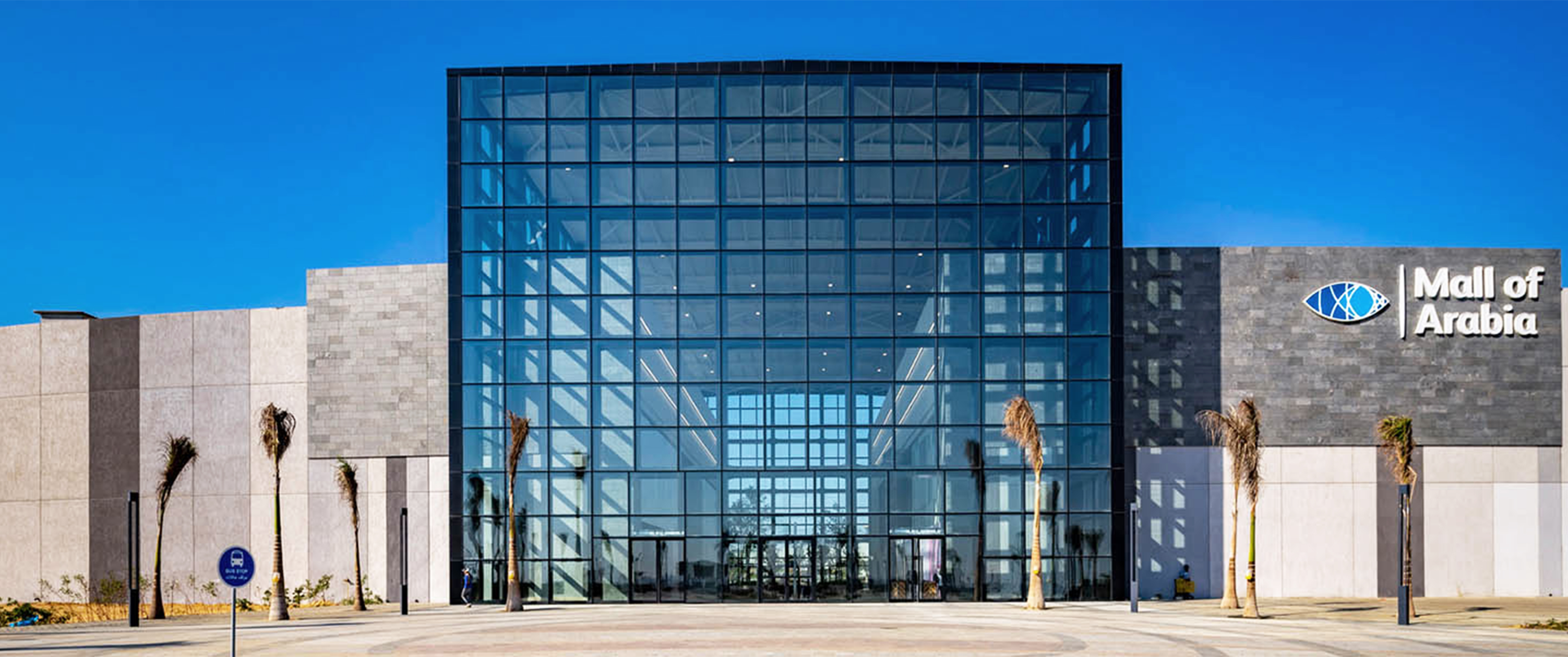 "Our thinking is oriented towards collaborating with designers," Rami Mustafa, Decorative Glass's creative strategist and director of photography, tells #SceneHome. These collaborations will extend beyond artistic glass and luxurious stainless steel décor to involve furniture, crystals and many ingenious products. Decorative Glass are preparing an Iconic showroom which will be completed in 2023, celebrating the 60th anniversary of their glass chain. "Its scale is grand, and so we believe designers from across the globe will be intrigued to pay a visit."