Whatever your aesthetic, there's always a way to work wood into your space. Here are nine Egyptian brands who do it best...
Versatile, adaptable, durable and, when crafted with love, forever beautiful. Trends may come and go, but wood is forever. Here are just a few of the Egyptian brands currently working wonders with wood…
Nadim
A name that needs no introduction, Nadim are the godfathers of Egyptian wood craftsmanship with their work gracing some of the grandest spaces in the world. Their 1000 skilled craftsmen and engineers have created iconic pieces for classical American landmarks and grand Arabian palaces, rustic Alpine ski resorts, modern Japanese museums and some of the most dazzlingly discerning homes in the region and beyond. A family run business for nearly half a century, the youngest members of the clan have also created the Kenda sub-brand featuring contemporary and more affordable pieces with the same incredible attention to detail and legacy.
The Lumberjack
As the name may indicate, their forte is wooden furniture. Their pieces gravitate towards a more rustic finish, from bold dining tables with large slabs of natural wood, to beautiful coffee tables that use tree roots as the base and top them with glass, to one particularly exceptional meeting room table made of one huge trunk that looks like they just put an entire tree trunk sideways and added some chairs - in a good way.
Photo courtesy of @nano.mahgoub
Gezazy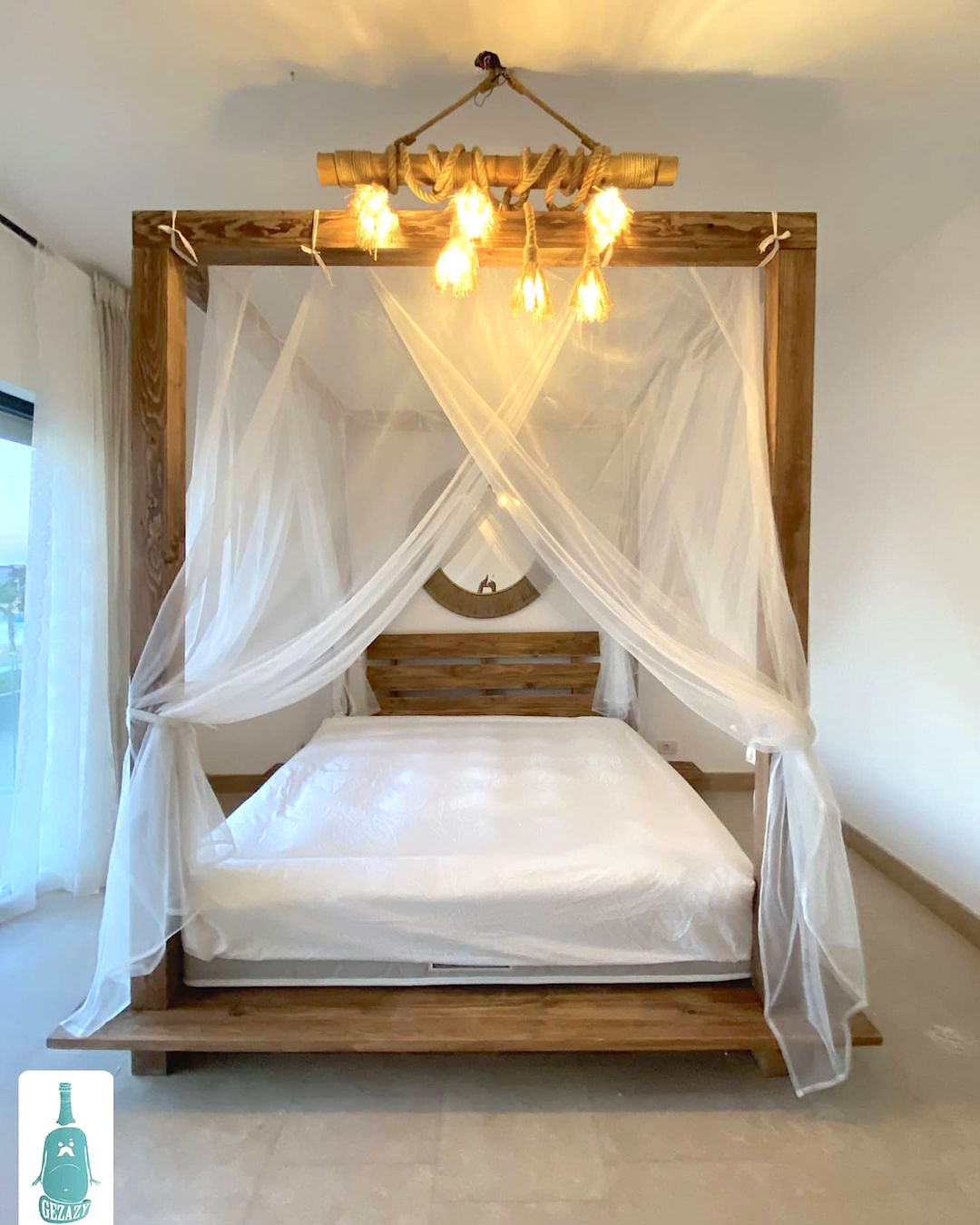 The brilliant thing about this brand is that they work with recycled and reclaimed wood, which they use to create myriad pieces with a distinctly farmhouse feel. Beautiful four poster beds and boho two-tone wood dining tables are just some of their pieces, but you can custom make anything you like.
Akhshab Woodwork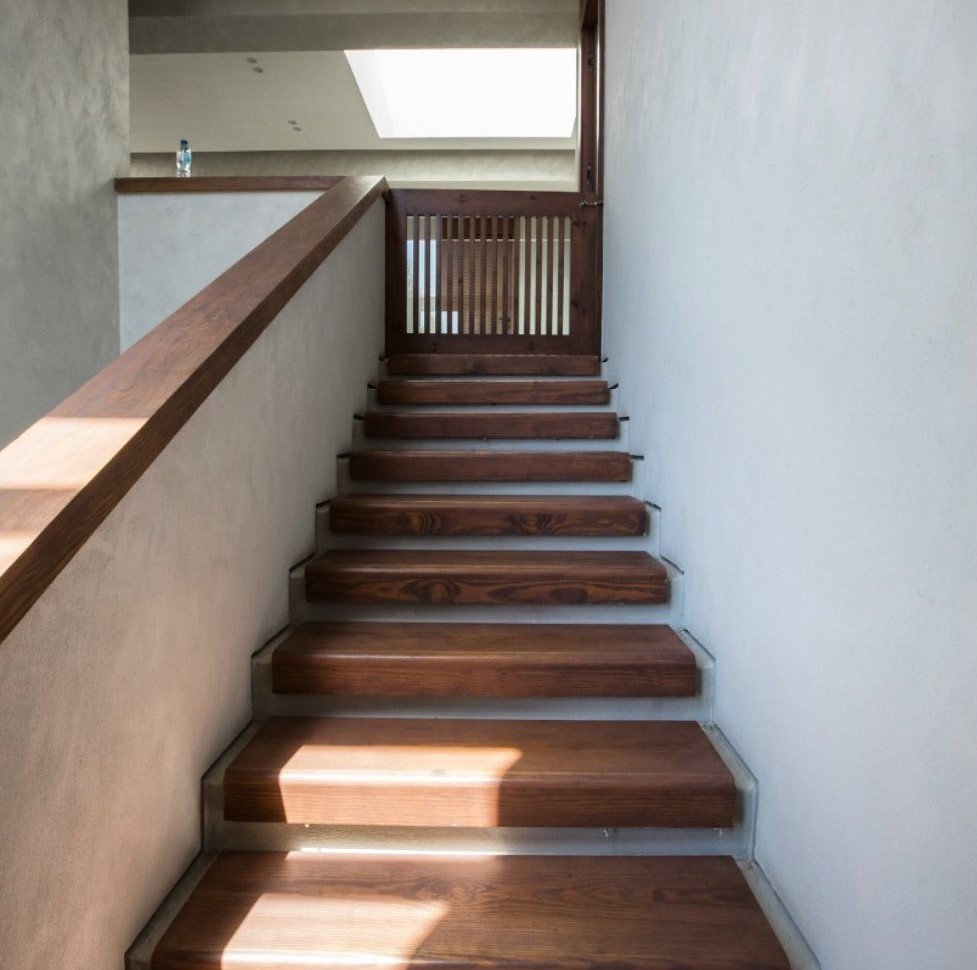 While this brand does dabble in smaller pieces, their strength is undoubtedly their ability to create larger, built-in furniture - we're talking about those huge closets and shelves that dominate the walls and define the entire shape of the room. Before you decide how you want to populate your space, we recommend coming here beforehand so you can finish outlining it first.
Flitch & Grain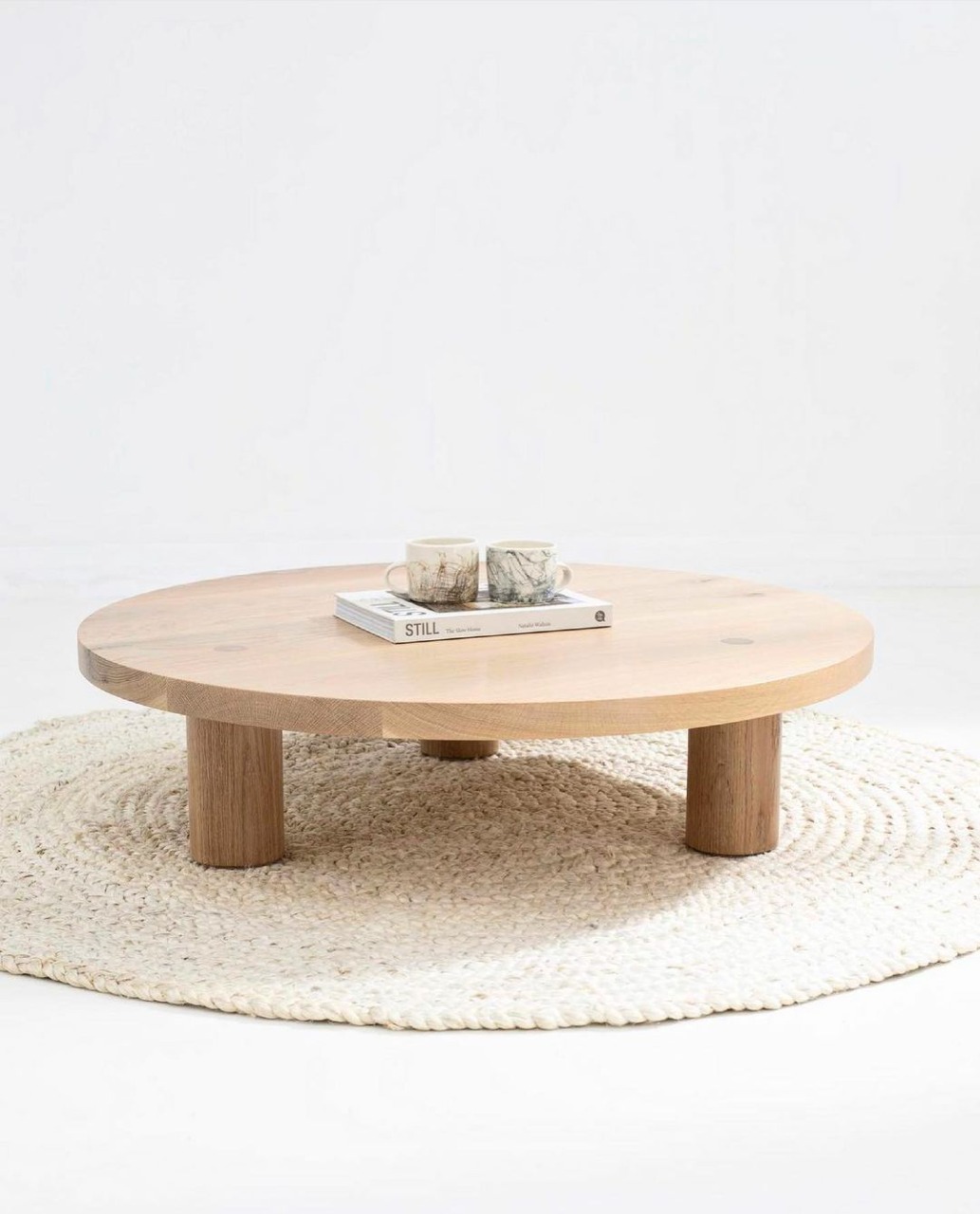 Cute name aside, this brand creates high quality, handmade staples for your home. Their pieces run the gamut from chunky TV consoles, to entire wardrobes made with a mix of wood and glass, to incredibly sleek and simple daybeds for the minimalists.
Tekton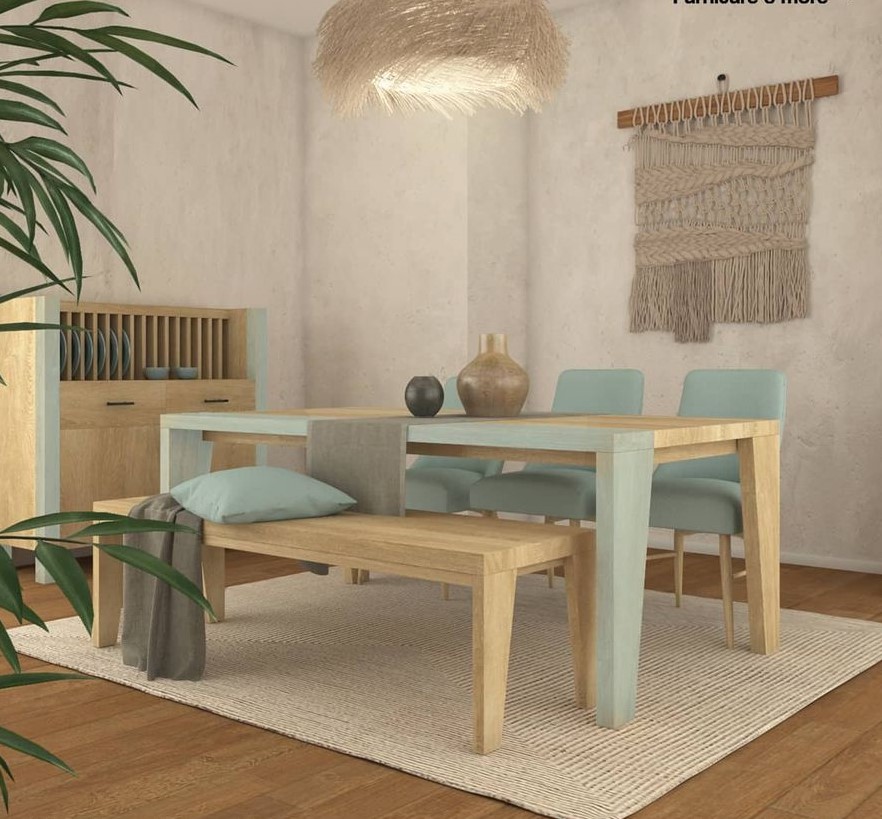 All the wood-based furniture basics you could possibly need to finish off your home, you can likely find here. That console you realised you need near your front door; the loveseat to fill that empty corner that taunts you everytime you walk by it; the bookshelf for all those little pieces that are still in their boxes; you'll find all these key pieces at Tekton. Their summer 2021 collection has some delightful pieces as well, including a pale blue wood cabinet with caning, and a unique dining set that enlists the use of the same hue.
Tiama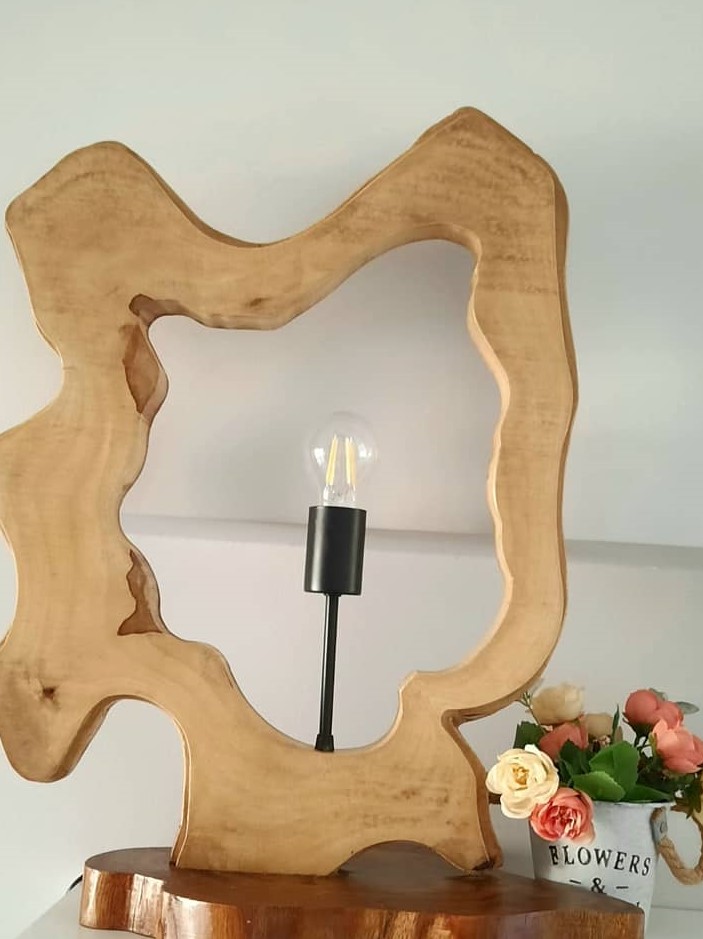 If you're looking for bold sleek basics, you'll likely find them here. They have an incredibly wide range, from small wood-encased mirrors and quirky lamps, all the way to wooden beams for your ceiling and sliding barn doors.
El Warshah
If you want to incorporate wood into your home in a non-traditional way, El Warshah - which literally translates to 'the workshop' in Arabic - is probably the place for you. While they have more classic pieces, what gives them an edge is their mixed media furniture like their Glass River Dining Table, which quite literally has a chunk of glass shaped like a river running through its centre, or their striking coffee tables which blend rosewood with epoxy.
Narrative Designs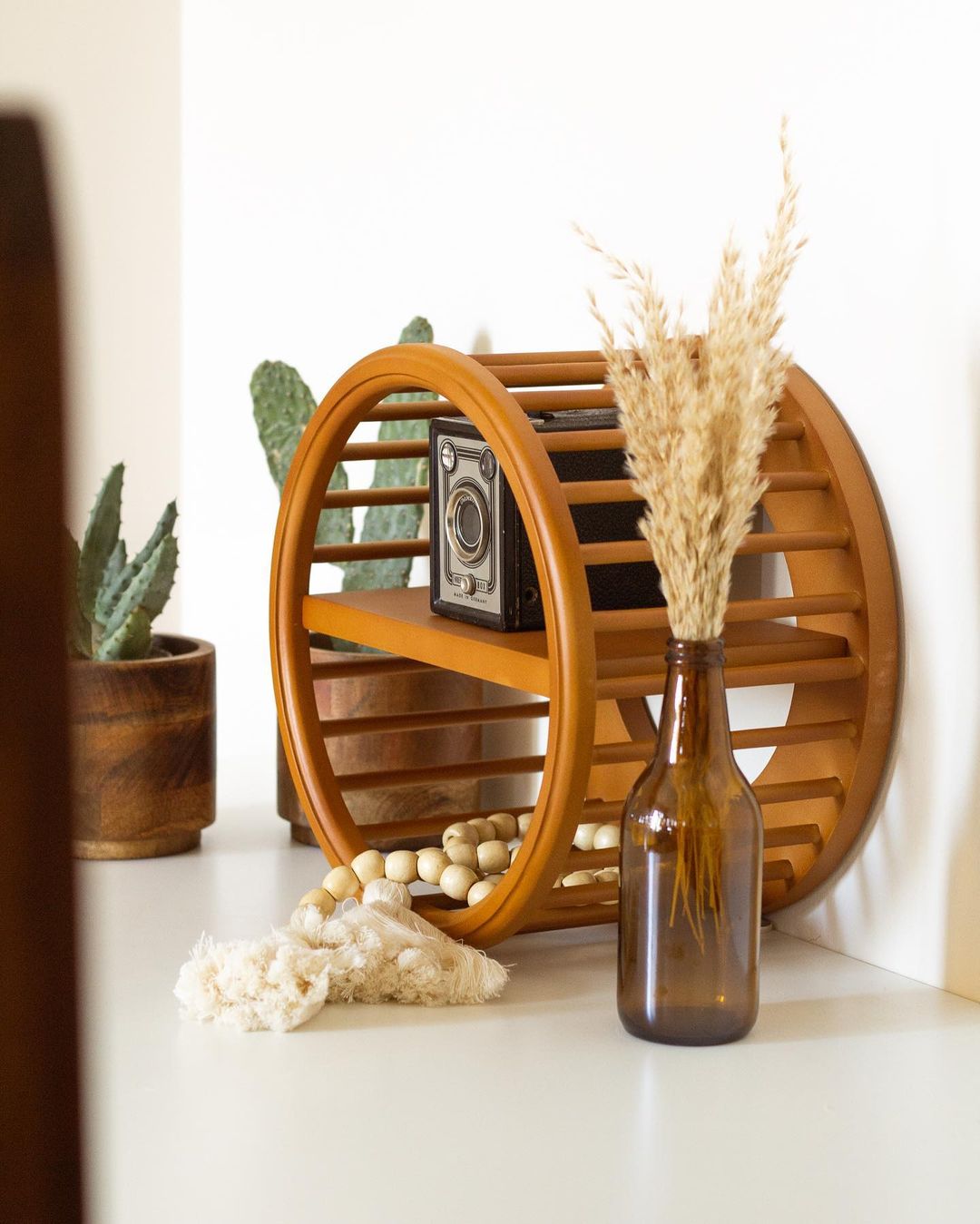 Contemporary, creative and fun, their eclectic product portfolio makes it easy to find the perfect piece to integrate into your space, although we have an absolute soft spot for their 'NIMAH' circular beech wood shelf.