Designers Ramzi Makram Ebeid and Yasmine Hassanein are injecting some inspiration into Egypt's selection of wash basins and mirrors.
Inspiration is that ever-fleeting and ever-unreliable muse that we all want to hang out with but is constantly ghosting us, until one day it sneaks up behind you to slap you on the back of the neck, stick a loogie in your ear and tell you to wake up, idiot. But sometimes, inspiration leaves its mark in some places more than others. While the last few years has witnessed a boom in homegrown brands and boutique-retailers designing and creating beautiful furnishings and home accessories, Egypt's 'bathroom' market has remained dominated by a few all-powerful players. It is only now that we're seeing independent designers like Ramzi Makram Ebeid and Yasmine Hassanein inject their personal vision into the marketplace with 'The Washroom Collection'.
The Washroom Collection is a carefully curated line of wash basins, countertops, and other bathroom essentials, all crafted with an eye for stylish minimalism. As a collaborative effort between Hassanein and Ebeid, the collection reflects the shared tastes and tendencies of two designers whose individual work thrives on the rude awakenings that inspiration doles out to them, and nowhere is that more evident than in the names of their own businesses.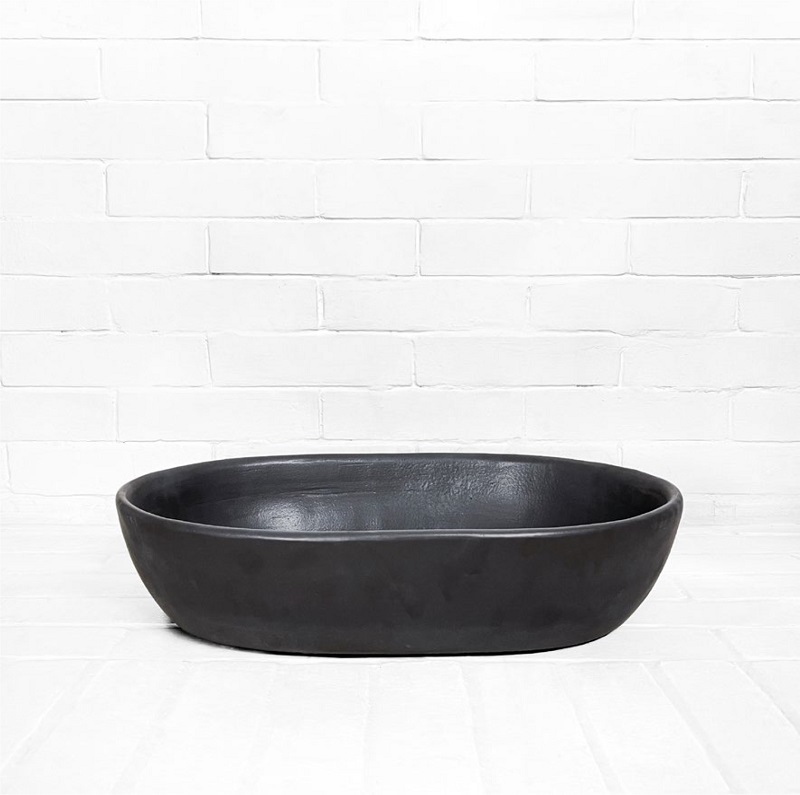 Ebeid, on the one hand, founded his boutique design firm 'Human Nature' when his iPod Shuffle malfunctioned during a jog, and he was trapped in a squeaky loop of Madonna singing "It's human nature!" ad nauseum. Meanwhile, Hassanein - owner of 'Leyyah', which focuses on handmade pottery and textiles - was watching Star Wars with her son when she misheard a conversation involving Princess Leia, which somehow embedded itself into her mind as, "I will do something… Leyyah!" In Arabic, 'leyyah' means 'for me', and that sentence - as much of a mental glitch as it may have been - spoke to her more than anything reality could have offered her.
So when the two rediscovered one another after attending the same school years ago, and found that they shared similar design philosophies and tastes, they understood that there was no such thing as coincidence. Not when inspiration is a thing.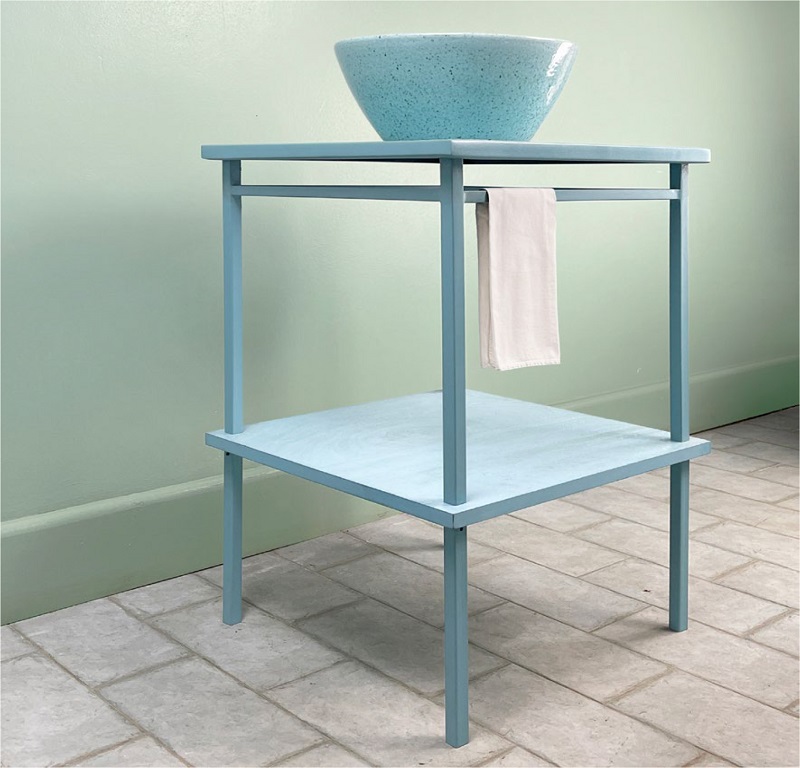 "It's funny when someone who has made an impression on you in the past eventually becomes your friend and business partner," Hassanein tells SceneHome.
While they were locked down during the COVID-19 pandemic in 2020, Ebeid and Hassanein reconnected and planned and came up with the Washroom Collection. It was the sort of venture where going solo was not recommended. "With projects like these, a lot of hands are involved in gradually turning an initial vision into a generally appreciated product," Hassanein adds. Fortunately, with Ebeid's history of boutique design and Hassanein's intimate sense for texture, the duo shared the same initial vision, and were able to work towards a line of pieces that would be minimalist, flexible, and built to endure the endless shifts in design trends.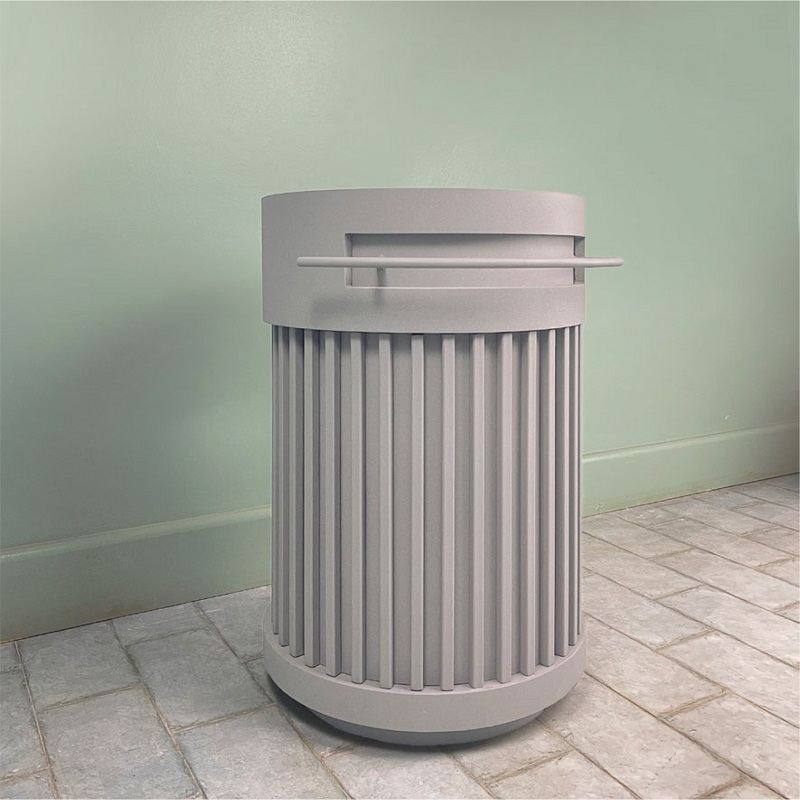 The Washroom Collection manifests itself through a variety of countertops, table finishes, and mirrors, all built with water-resistant woods and pottery. A special mention should be afforded to their line of pottery wash basins, which are as lustrous as they are simple. These understated round or elliptical bowls manage to impress with their evocatively traditional colours - earthly browns, deep charcoals, stoney greys, and teals that evoke visions of Ancient Egyptian turquoise jewellery.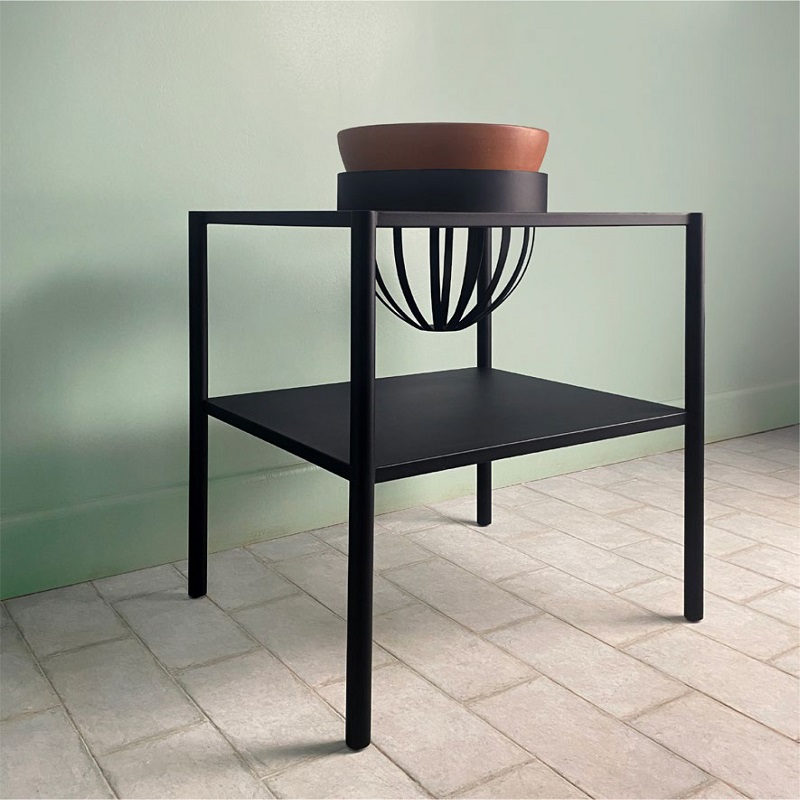 What they couldn't do themselves, Ebeid and Hassanein extend their collaboration to other players to ensure their vision comes to life. In this case, the trouble came when they were trying to find faucets, taps and shower heads that would fit the Washroom Collection. Just as Hassanein was about to ship these items from abroad, she discovered 'Taap', an Egyptian company that specialises in faucets, and whose industrial designs turned out to be a sleek complement to their traditional minimalism. You could call this last-minute addition another coincidence, but in the end, all these happy accidents add up to something that is simply sublime.
Ebeid and Hassanein are in it for the long haul, with plans to continuously update their collaborative project with an ever-evolving set of bathroom essentials. That is, whenever inspiration deigns to strike.