Day, night and all the beautiful moments in between are manifested in these dream-like furniture and floor coverings.
Between the borders of day and night are fleeting moments of calm, when nothing seems to happen. A golden light shifts across the wall, and it is then that the introverted amongst us experience an ephemeral feeling of nirvana, an overwhelming sense of the present. Cairo-based design studio Eklego has crafted a furniture collection that encapsulates precisely those moments. Named after the Arabic word for 'dream', the 'Helm' collection is imbued with phantasmagorical qualities inspired by the natural yet surreal hues of dawn and dusk.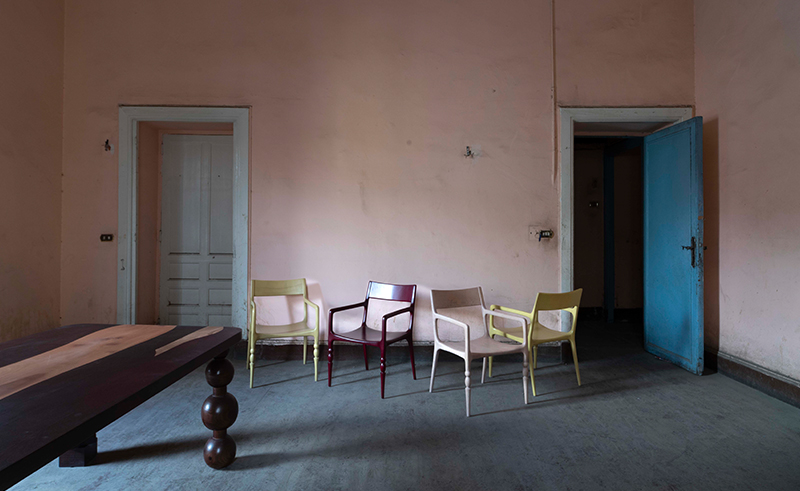 "Those moments are the most golden, when you're so immersed in the present," Emma James, Creative Director of Eklego, tells SceneHome. The collection features aesthetic pieces with alluring names such as the Celeste bed, the KAWKAB and Cloud Luna tables, and LEI LA, a hosting cabinet. "We tried to evoke this through the colours, the lavenders and burgundies mixed with soft dusty pink."
One of the ways the collection succeeds in achieving this was by bringing the mystical allure of nature home. LEI LA mimics the Red Sea mountains with inlay hued after sunset and sunrise, while KAWKAB indulges in nighttime. Cloud Luna, as its name suggests, is a sculptural piece with an organic top that can be customised to rest on spheres made of oak wood, Egyptian marble or alabaster. Noor, meanwhile, is a functional desk that evokes Eklego's nuanced approach, being practical and great for work while also providing you room to 'float away and dream'.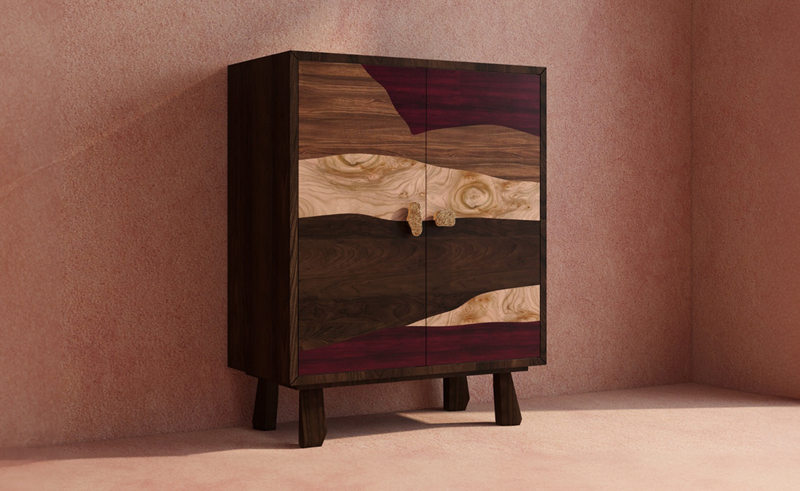 "Our designs usually have a mid century modern feel to them. This collection, however, is more whimsical and playful. Life is so crazy and busy. It's so hard to be present. We wanted to create a collection that would help people reconnect with those fleeting in-between moments of the day," James continues. "Our underlying motivation was to make people feel better, enhancing their everyday life, encouraging them to feel warmer and sexier, more like themselves."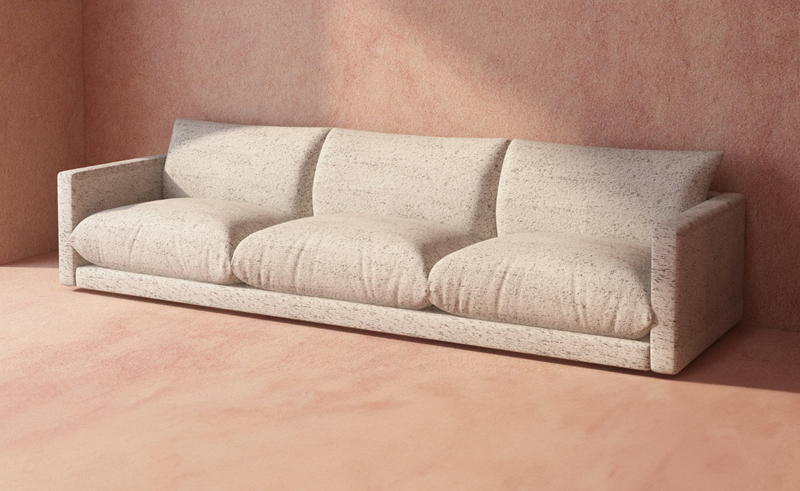 With functionality and great design being considered a given with Eklego, the collection's focus taps into lifestyle and emotion. Influenced by moments like sunlight hitting the table at just the right angle during golden hour, the collection also presents the means for reimagined relaxation.
"When I think about my most active friends, my question is do you have time to daydream? I can't imagine life without that time and space. I hope that these pieces enhance people's ability to dream," James says, pointing to the Reve couch as an example of this philosophy. The couch is named after the French word for dream. "I hope that these pieces spark joy and make people smile."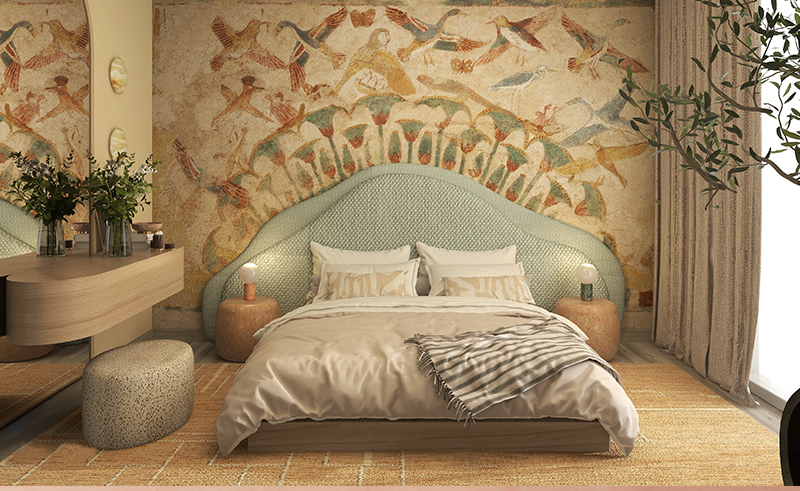 While Helm offers its fair share of essential furniture, Eklego was keen on complementing it with accessories, collaborating with Khayamiyah artisans on cushions. But perhaps the most notable complement came from Kahhal Looms, the carpet manufacturing titan that's been weaving wonders throughout Egyptian spaces.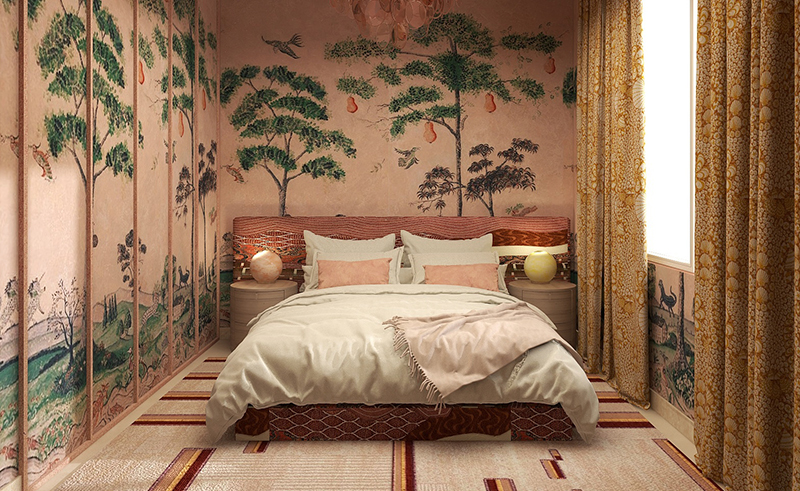 "When creating the rugs, we used a unique blend of sisal and wool resulting in a completely new texture," Hend El Kahhal, Co-Founder of Kahhal Looms, tells SceneHome of the time-consuming technique applied in the collection of rugs and kilims.
It's a rarity to find wool and sisal together, all while more pieces are hand tufted. Like the furniture, the floor coverings were an experiment of joy. "These pieces invite you to connect with nature, meditate and reflect," El Kahhal says. "From dawn to dusk the sun hits each rug differently, creating a myriad of shifting feelings in the space, bestowing each moment with its own importance. A reminder to stop and take it all in."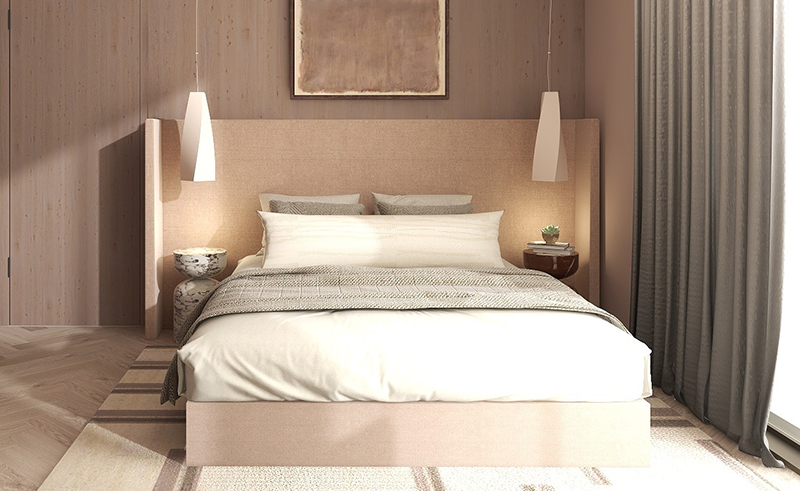 Eklego had already been working with Kahhal Looms on an organic rug, which spawned many of the pieces in the Helm collection. Some of the patterns in Helm were directly inspired by Egyptian cotton, literally mimicking the shape of a cotton bud and following different beautiful forms of the plant. An example of this can be seen with the 'Cotton Dawn', which is draped over the Noor desk. The colours are subtle, warm and soft.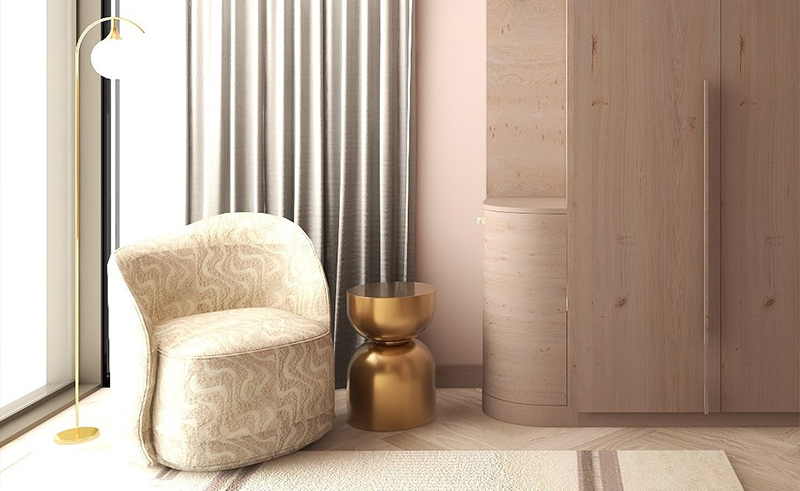 The rest of the collection, on the other hand, is rooted in dreamlike shades of twilight pinks and burgundies. The result was a sublime fusion of artistry and playfulness. Some of the carpets, such as Dusk, have uneven edges and can be used as tapestries. "Each piece is designed to honour the fleeting moments of beauty, light and time that surround us," El Kahhal says. The floor coverings suit a wide variety of interiors, as they blend well with most colour schemes.
Reflecting a seamless blend of dream and reality, Kahhal Looms' exploration in Helm was equally transcendental, creating an enchanting ambiance that elevates living experiences through each covering.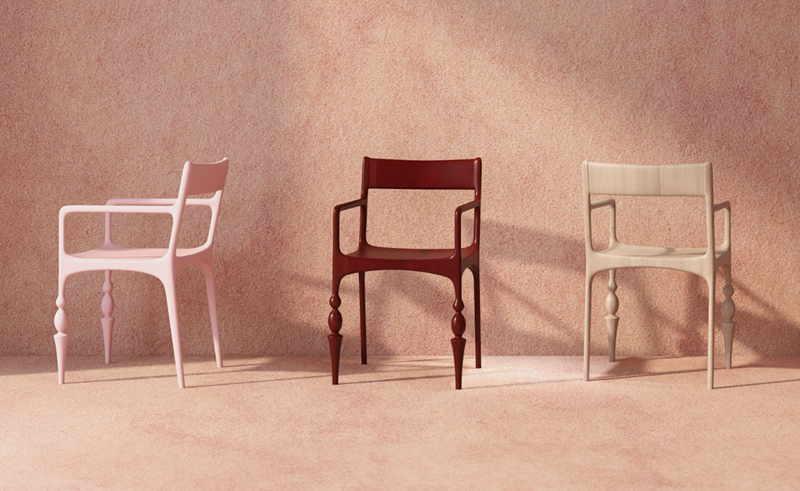 Every piece of the Helm collection - from seaters to floor coverings - were photographed by award winning Russian-Swedish photographer Xenia Nikolskaya in an abandoned location in Downtown Cairo. The photographs will be unveiled in an exhibition in autumn 2023, a season known for its golden moments.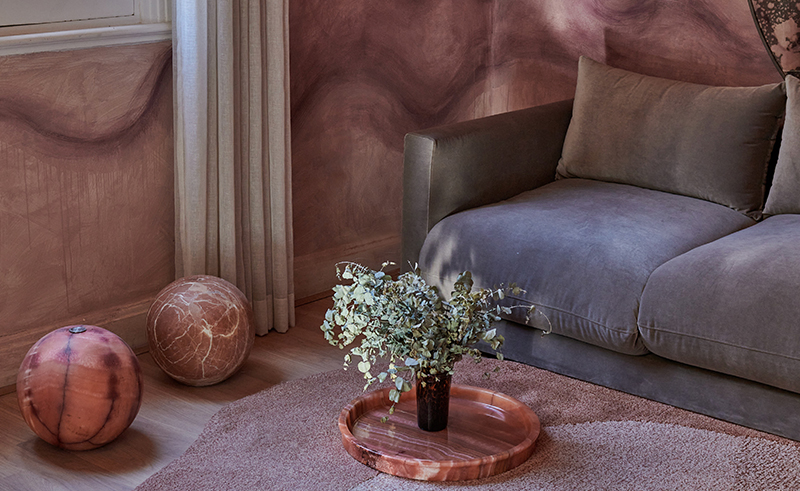 External Photography Credit: Xenia Nikolskaya
Eklego Showroom Photography Credit: Yehia El Alaily