When revisiting her interest in origami, Maram Nazmy, an architect and product designer, decided to try using steel instead of paper. The result are these distinct low-poly 3D animal heads.
Imagine for a moment that you're an architecture student attending a lecture. and then you get a call from interior designers asking you to create an oversized monkey head to be placed in a hotel in Seychelles. When this happened to Maram Nazmy, leading her to place her first commissioned work at Club Med Hotel in Seychelles, it established the niche in which her product design brand Maramzy would comfortably occupy, creating minimal animal figureheads that range from chains to lighting appliques. They're also known for sculptures like the red signature statue at The Grocer's New Cairo branch, and the Green Star Award for El Gouna Film Festival.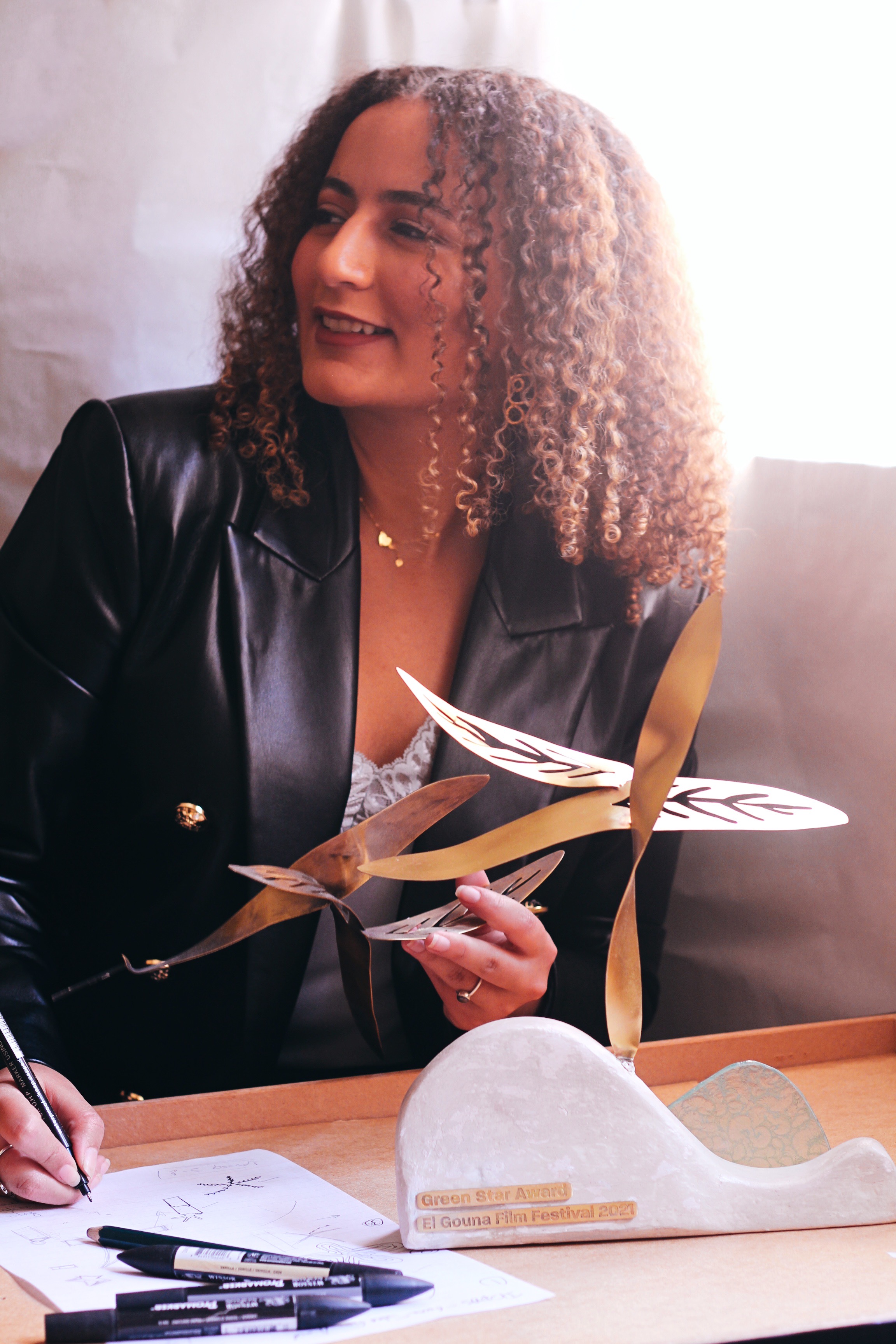 "Getting into product design was all a coincidence," Nazmy tells #SceneHome. "I wanted to revisit origami but in an innovative way. Finding myself moving from paper to a more serious material; steel." Nazmy needed a material that was long lasting, sleek and slender. Steel met the criteria, and more importantly, it's edgy and has modern aesthetics. Kicking things off with a deer head applique, she had no idea how people would react. Within 24 hours, the first product was acquired by Andiamo, one of Cairo's most popular dining spots.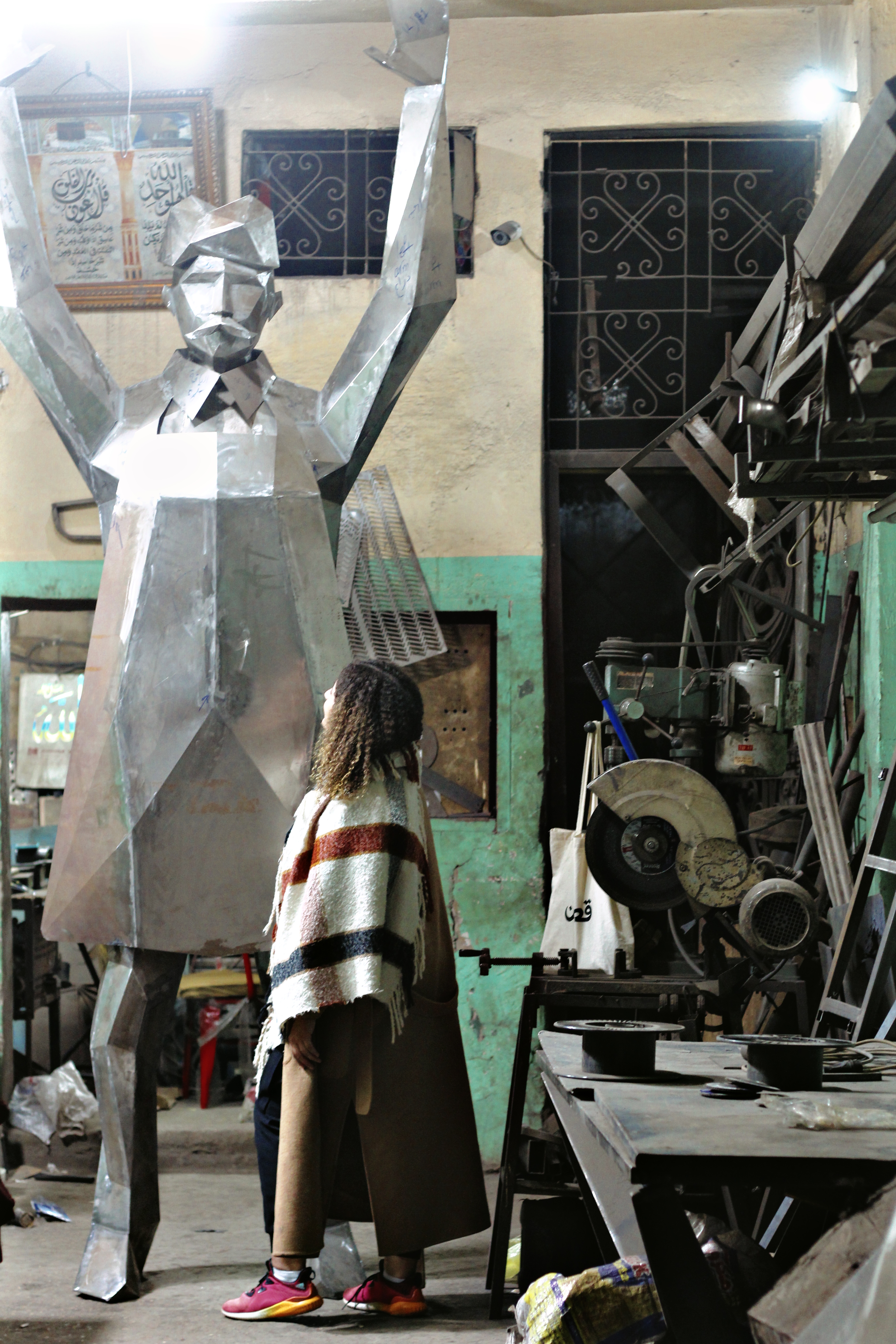 The 23 year old AUC architecture graduate was born in Egypt and raised in Saudi Arabia. "Being a third culture kid, I observed various forms of art inspired by diverse cultures," Nazmy says. She was encouraged from a young age to work with raw materials, by hand. Fueled by desire for design, she launched Maramzy in 2019.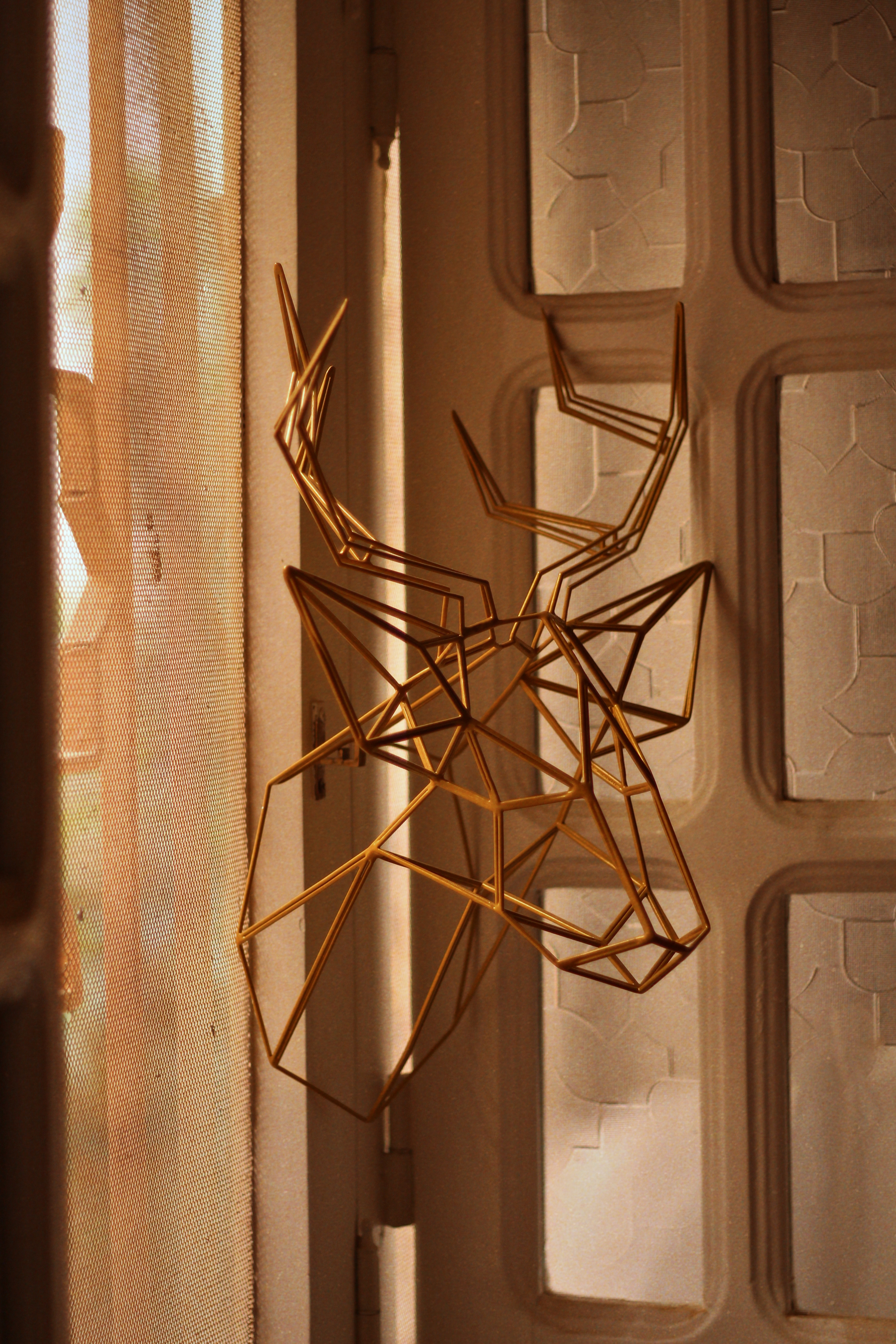 While establishing her brand, Nazmy noticed that animal origami was bound to trend in Egypt as it was worldwide. Maramzy became one of the first brands to introduce 3D low-poly animal heads, and take it to another level by styling them into steel skeletons. "People love to connect to their spirit animals and symbolise certain traits they possess," Nazmy says.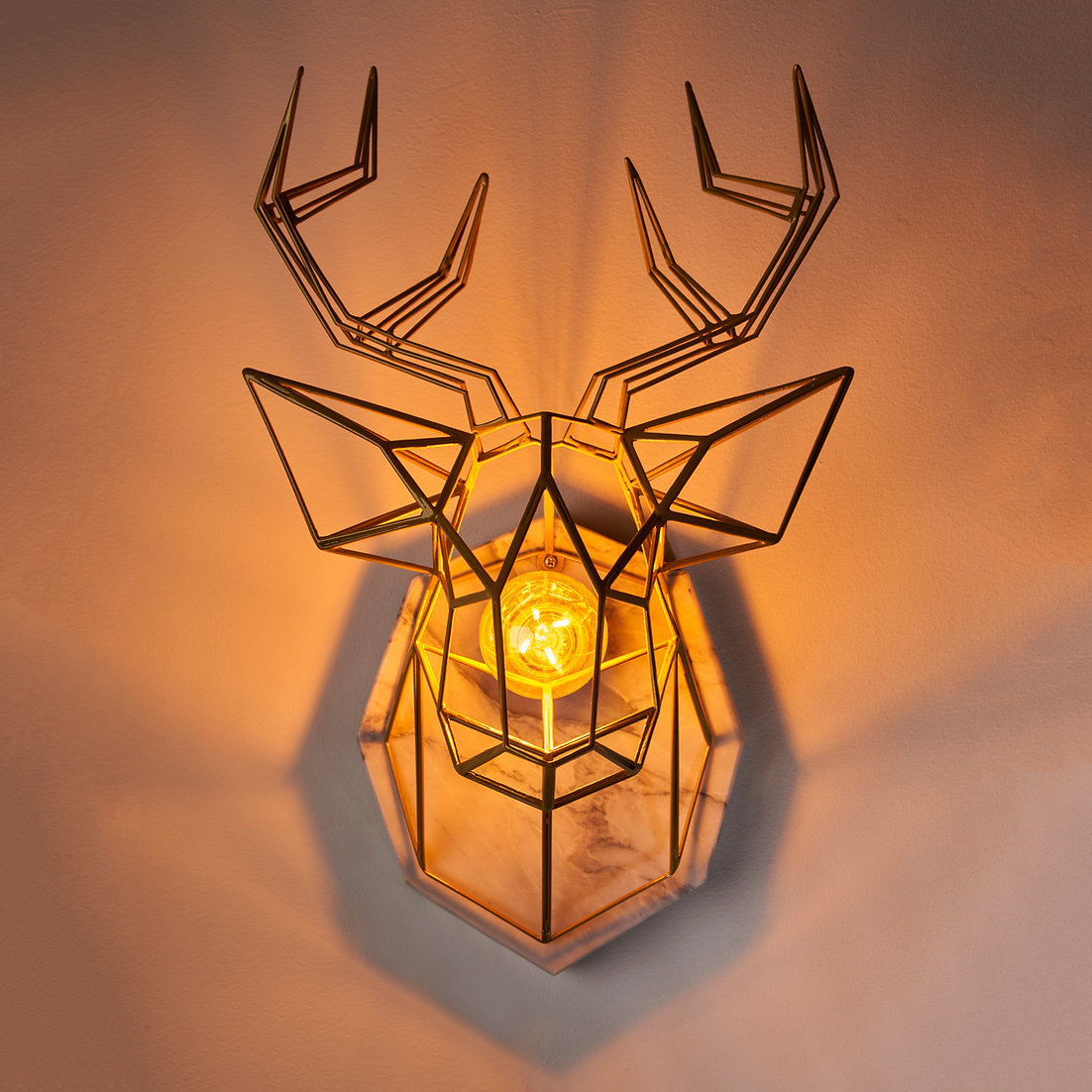 Maramzy's pieces are customizable, and they treat their commissioned works with care. As architects and interior designers get occupied by working out spaces and experiences, its focal points that end up drawing the line of sight and set the tone of the space.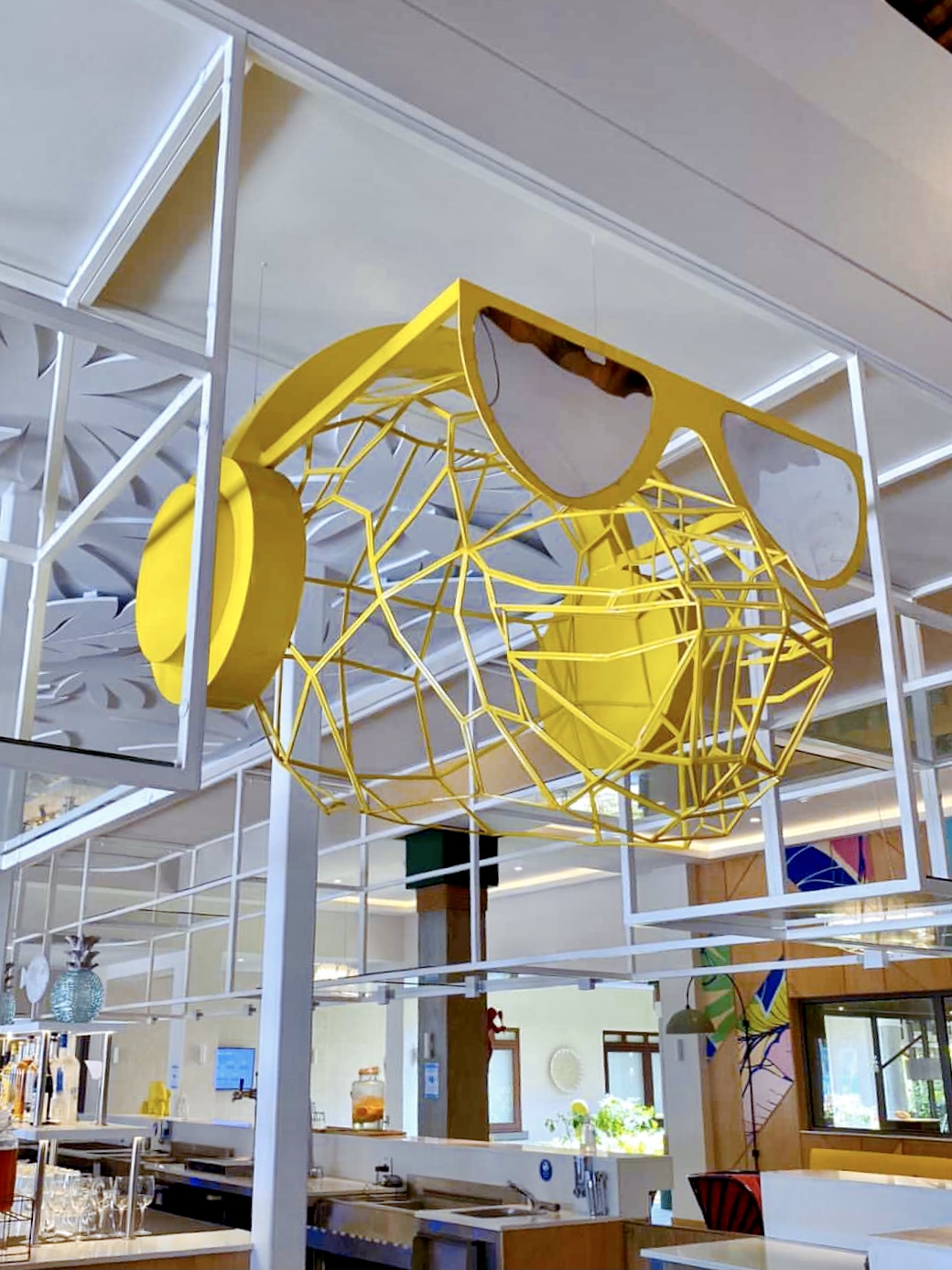 "The oversized monkey was my first commissioned piece," Namzy recalls, referring to the yellow ape head that decorates Club Med Hotel. "I received a call from the design firm – while attending a lecture – asking for a custom made wireframe monkey head." Two metres high, it was the largest Maramzy design at the time, and required a lot of work to get it shipped safely.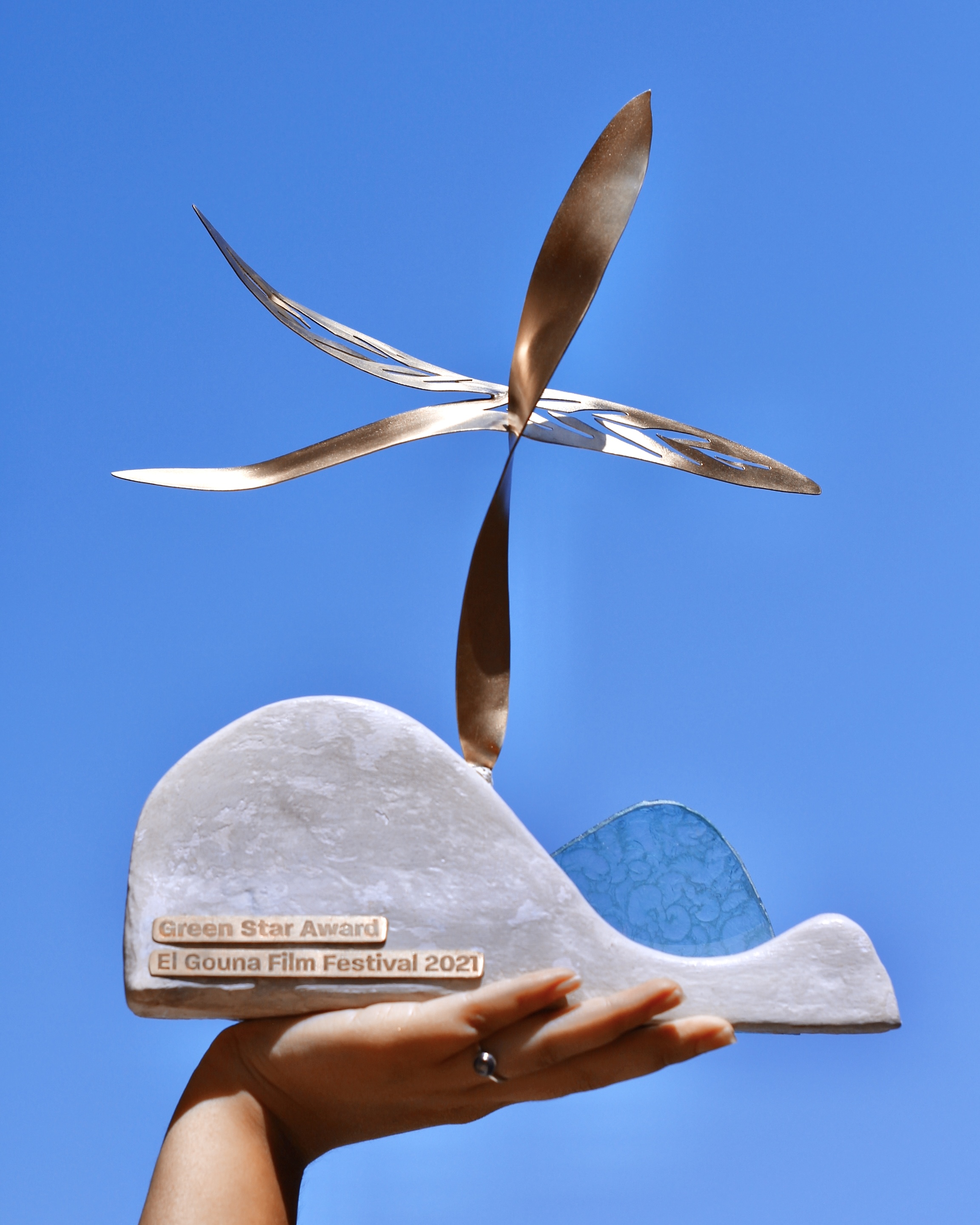 The brand entrenches their designs with context, like when they made the Green Star Award for El Gouna Film Festival. "There weren't any references as it was the first time they held the award," Nazmy explains. "We were inspired to use the leaves of mangrove trees. Capturing the moment they fall and imagining their intersection to form the Gouna star."
The red signature sculpture brought to reality at The Grocer's New Cairo branch was crafted out of steel sheets and the use of moulds. "We managed to bring the sculpture to reality through effective communication with both the interior design firm and artisans," Nazmy adds. The curvy silhouette logo was translated into a geometric piece that kept its familiar features.
"I realised that opportunities rise from challenges, and getting out of your comfort zone," Nazmy says. "If it wasn't for the monkey, I would've never designed a trophy for El Gouna Film Festival." Maramzy started out spontaneously but passionately. Nazmy plans to tap into new markets with innovative designs. Expanding their portfolio beyond sculptures and lighting, while maintaining their signature concept of maximising the minimal.