Inspired by Plato's Theory of Form and Platonic surfaces, this furniture collection explores the typology of polygons in the search for pure geometric forms.
Striving to bring the philosophies of Plato to the physical realm, Rad Studio's new furniture collection, 'Poly', explores pure geometry by rearranging polygons to balance comfort and beauty. Launched at the latest edition of The Design Show, Poly was collaborated on with Shendy Furniture who manufactured the limited pieces using local materials. While its forms are stark and striking, Poly's palette remained in monochrome with finishes ranging from upholstery, Suede leather from Leopelle World, and velvet from Damask Fabrics.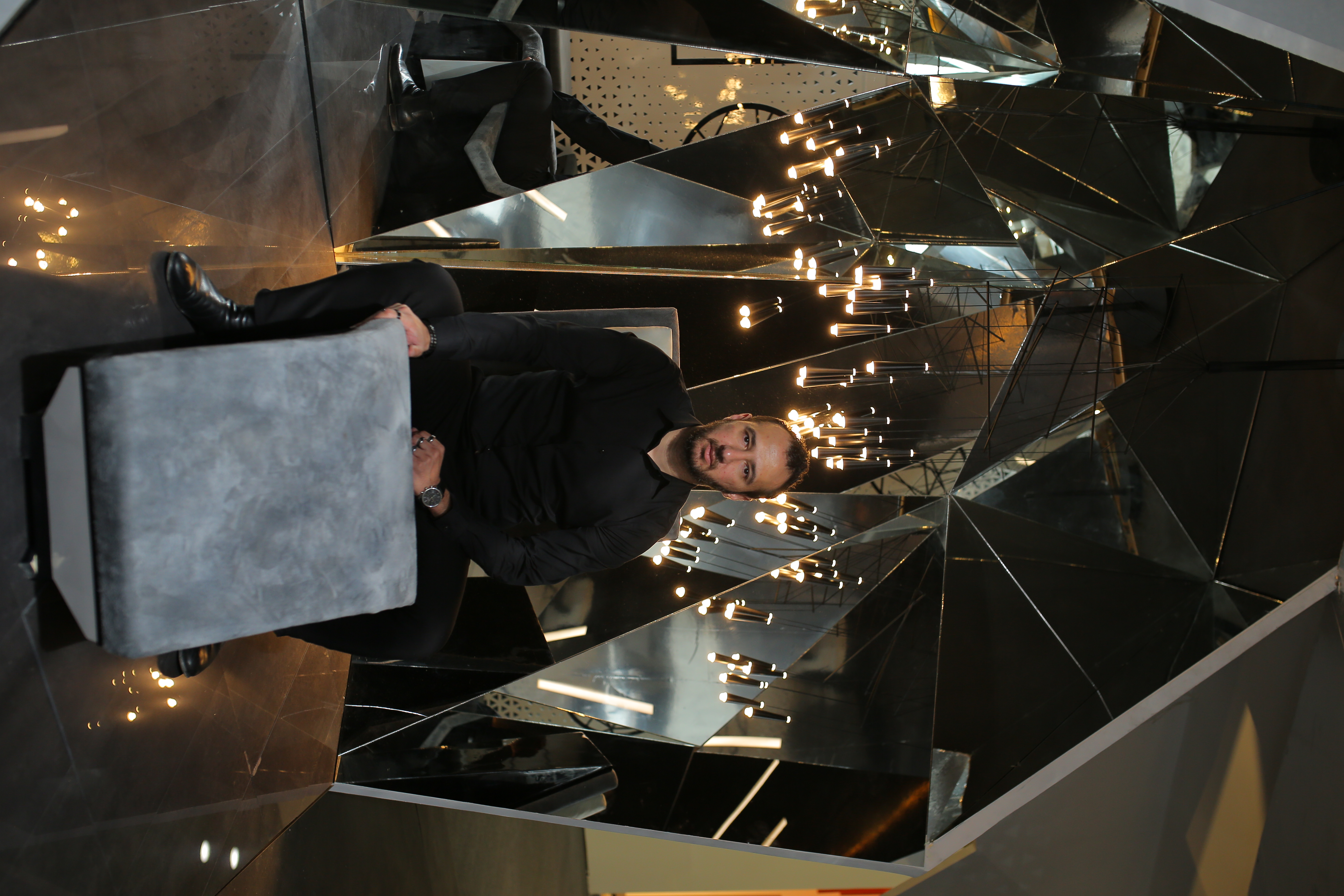 "We tried to create pieces with absolute geometry, while maintaining ergonomic principles for comfort," award-winning architect Mohammed Radwan tells SceneHome of the inspiration behind Poly's edgy, dynamic look. Radwan founded Rad Studio in 2008 and went on to kick start Cairo Designathon. "I've always been fascinated by Plato's metaphysical theories, maybe more than Aristotle," he nonchalantly says, referring to Plato's 'Theory of Forms'.
The Greek philosopher Plato theorised that there's a greater reality made of ideals (hence the phrase 'Platonic ideal'), and how forms differ from one another but are often included in one greater form. Similarly, Poly's pieces are more than the sum of their parts, with moveable modules being one of the features resulting from their ingenious design. There's a heavenly realm of greater reality consisting in forms, ideals, or ideas.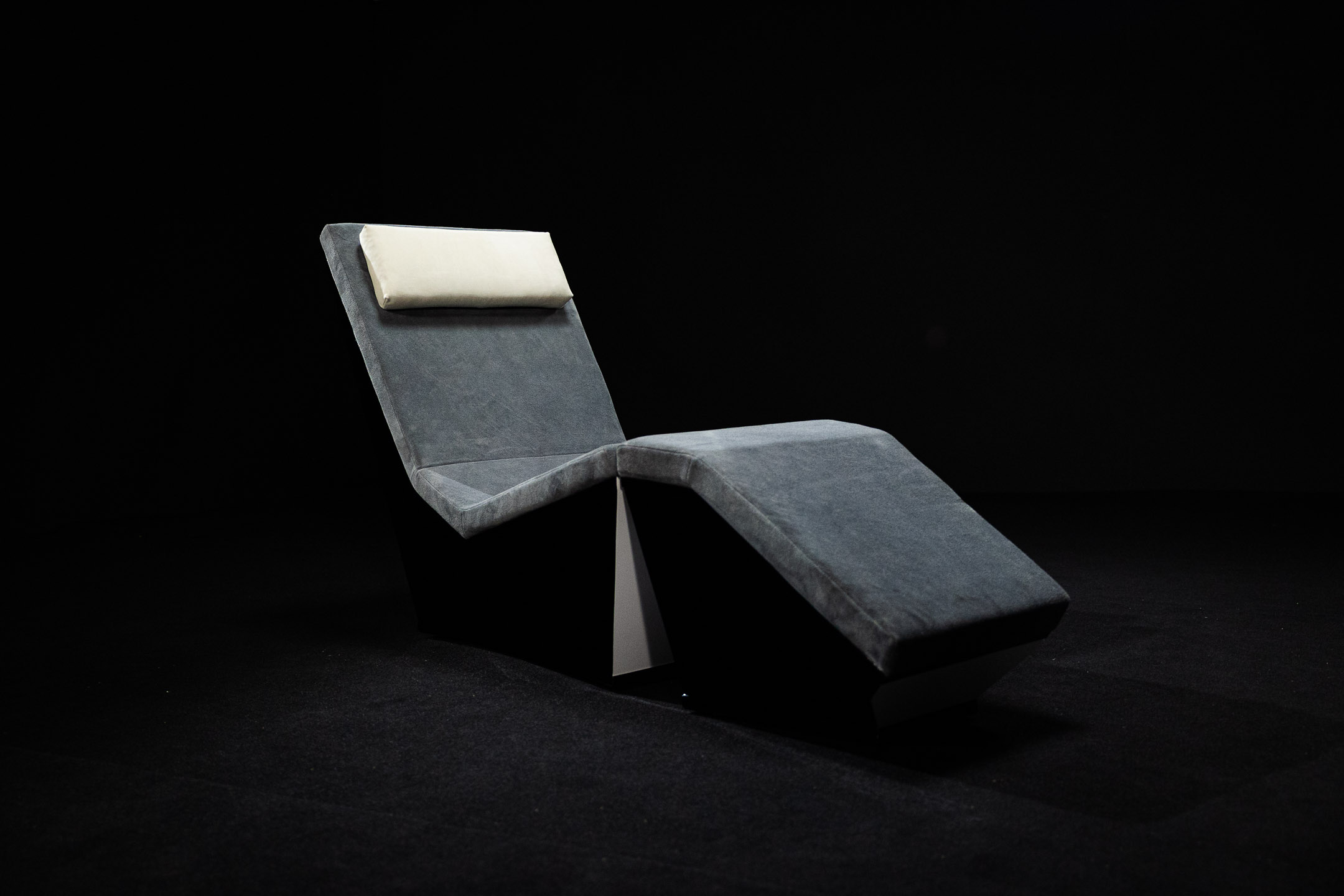 "The process started by using polygons as building blocks to achieve comfort, they were then rearranged until we arrived at the right balance between being ergonomic and aesthetic," Radwan explains. The feedback proved the explanation, if you managed to pass by their booth at the design exhibition you would've almost certainly found someone laying on the lounge, at any given time.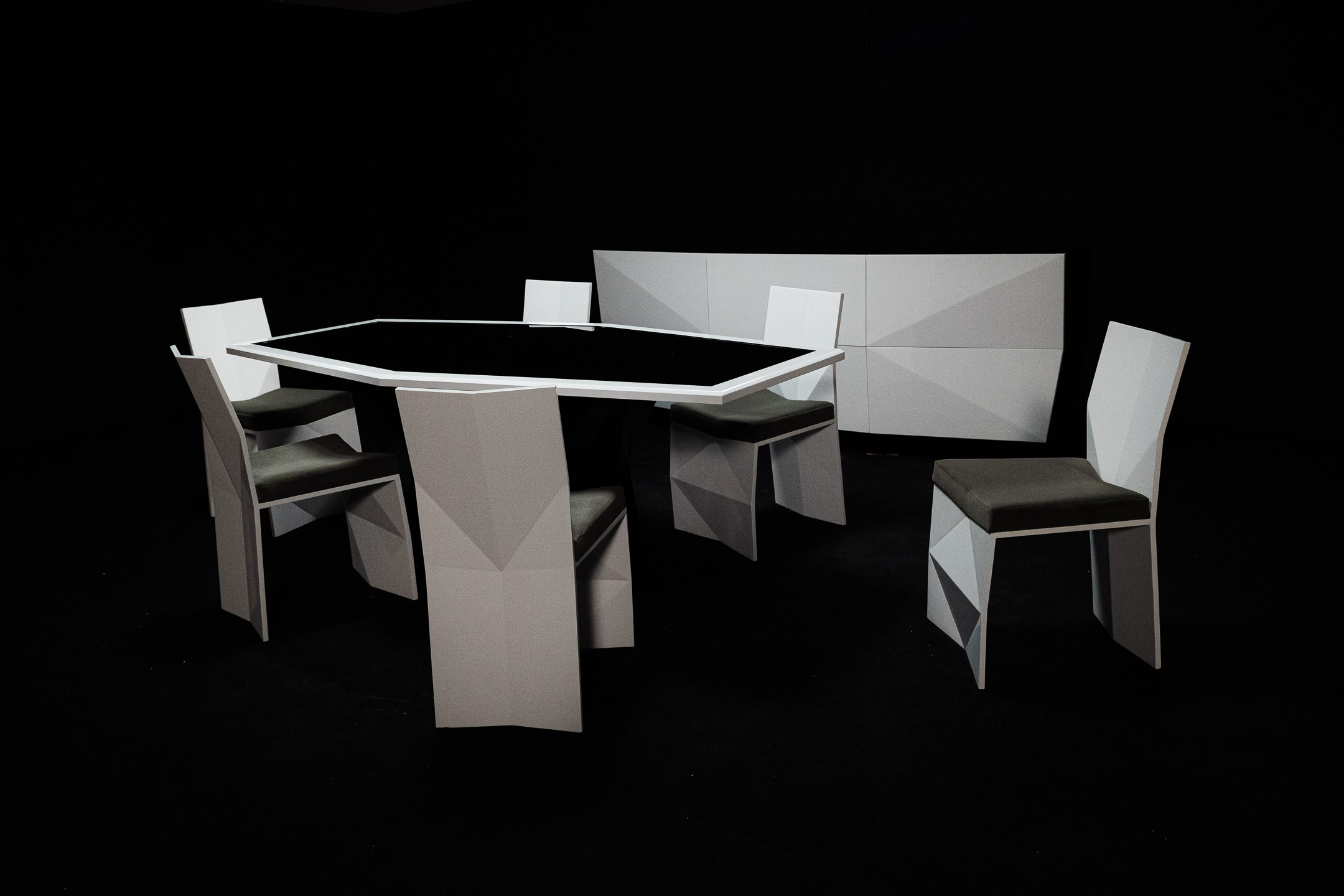 Rad Studio has a main focus on interior and architecture, but its founder likes to experiment. A debut product design collection was launched in 2019 targeting office environments with visuals inspired by Egyptian heritage, which bagged a couple international awards including the DNA Paris Design Award and A' Design Award. "Poly, however, moves more towards exploring abstraction by developing a line of thought, a philosophy, into shapes and forms that can be seen, felt and ultimately, experienced," Radwan says.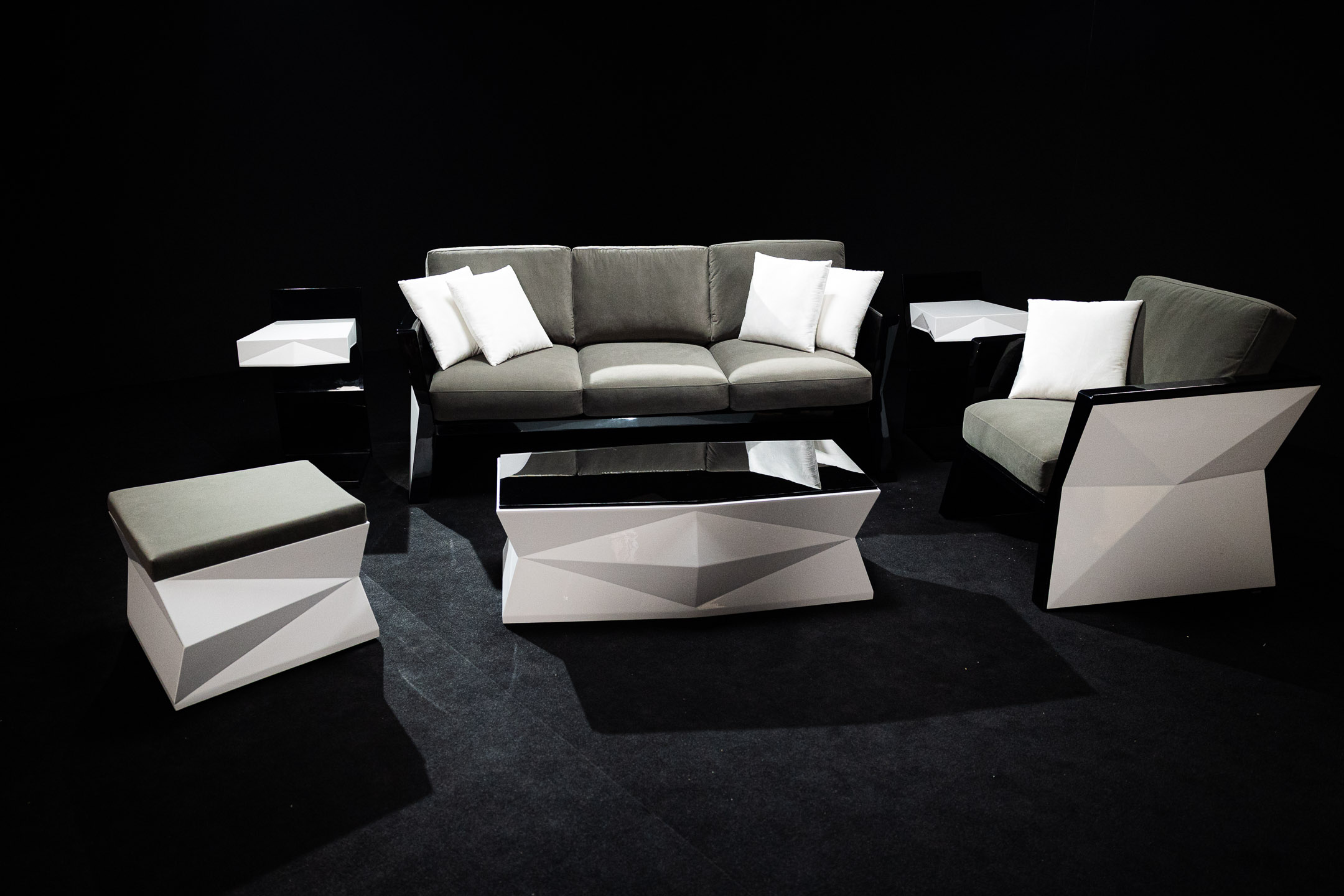 Two masterpieces from the visually fluid collection, the lounge chair and sofa, were displayed at the experiential showroom on top of specially customised rugs from Kahhal Looms. The collection also features a variety of products for lounging, living and dining rooms. Everything from pendants and coffee tables to pouffes come in sharp, unrepeatable angles. The hue remained monochromatic to let the form do all the talking, free and abstract. At a later stage Radwan plans on diversifying the colour range, but even then, even if a red or blue hue is added, they will remain pure, bold and solid.