As summer beckons, Design Emporium is coming out with their 2022 spring and summer fabric collections featuring collaborations with prolific brands Osborne & Little and Designers Guild.
No one can question the visual dominance wallpapers and fabrics have indoors. But when we're talking about putting these wall coverings outdoors, that's where they're truly underappreciated. Design Emporium- the wallpaper and fine fabrics haven that has been covering Egypt's most illustrious walls since the late Aziza El Tanani founded it in 1992 - has released new outdoor fabric collections from Designers Guild and Osborne & Little. Their collaborations with these two world-renowned names in the realm of fine prints were made to freshen up your beach house, whether it's by bringing scenery from under the sea to the poolside garden, or imprinting exotic birds on the terrace.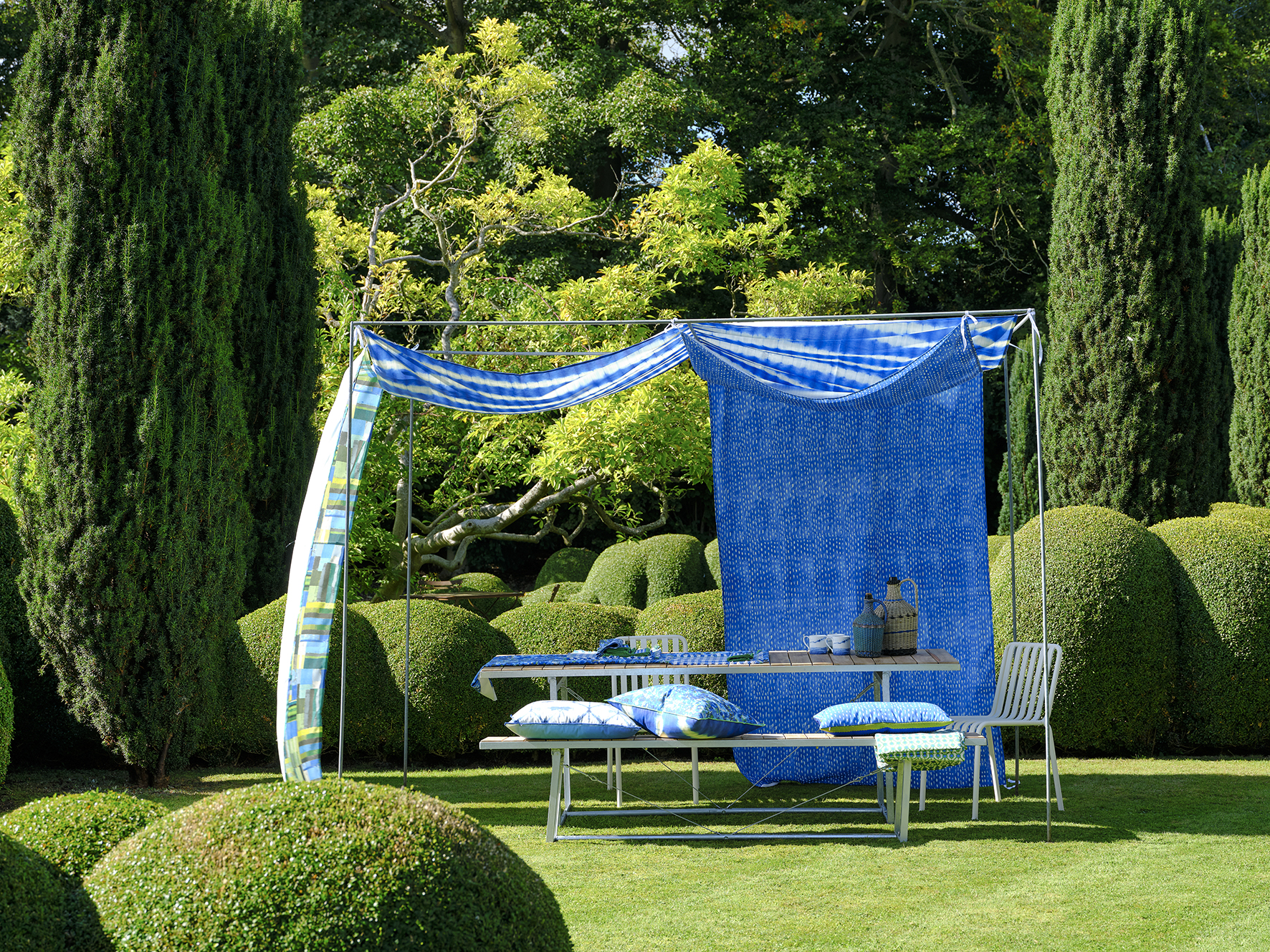 "There's a lot of fun in viewing the outdoor areas with as much attention as we do with interiors," Design Emporium's managing director, Karim Molyneux-Berry, tells #SceneHome. "Instead of going out and buying a new gazebo or umbrella altogether, you can keep the frame intact and just change the fabrics."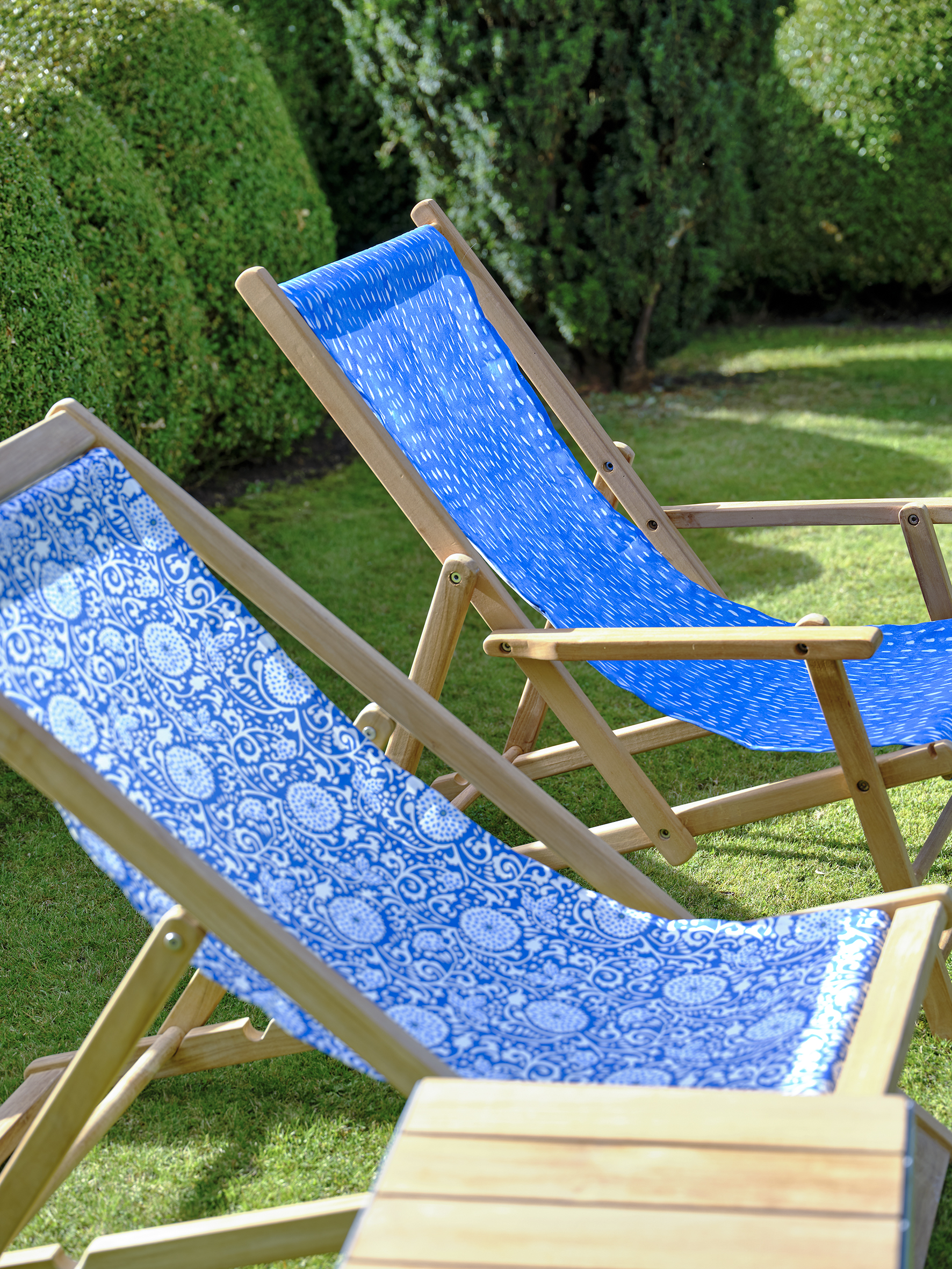 "They are two benchmark brands that have a different design ethos," Molyneux-Berry adds. "Osborne & Little is familiar and fun, and Designers Guild tends to get Avant Garde."
Offering rich botanicals in lively colours that have interweaving geometric designs blended into its heavy and rich upholstery, Osborne & Little's Spring 2022 Collection printed fabrics that are the balmy aesthetics every summer house needs. Like scenery from under the sea depicted on a chaise lounge or exotic birds resting in warm colours. As for the geometry, it's inspired by African textiles.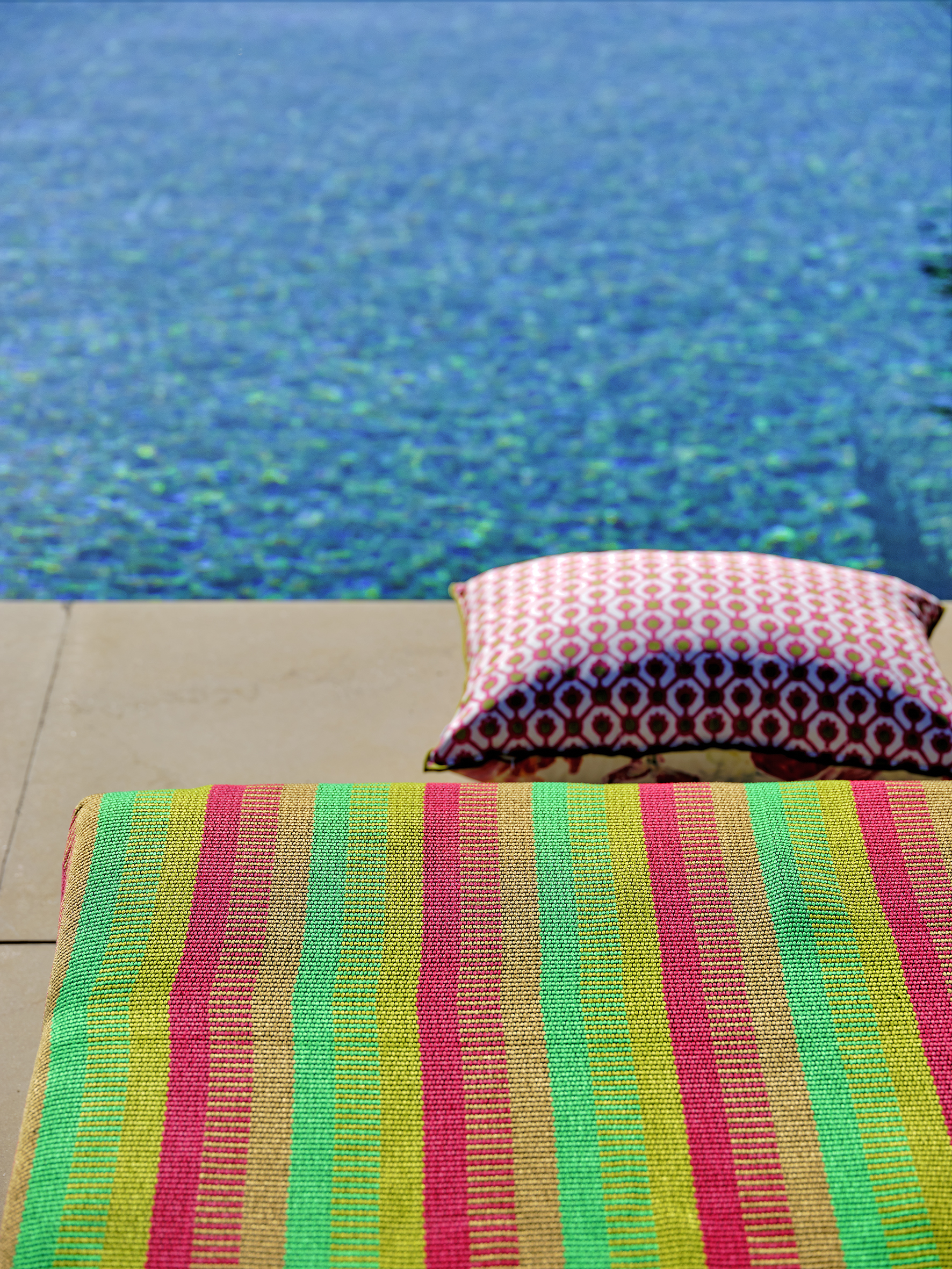 Designers Guild's Spring/Summer 2022 Collection, on the other hand, features Avant Garde throughout, with excited textures and popping colours that work together in meticulous ways to bring about a visual balance. Like creating a cushion with horizontally banded jacquard stripes made of chunky yarns that fill it with character while its vibrant greens and reds do all the talking.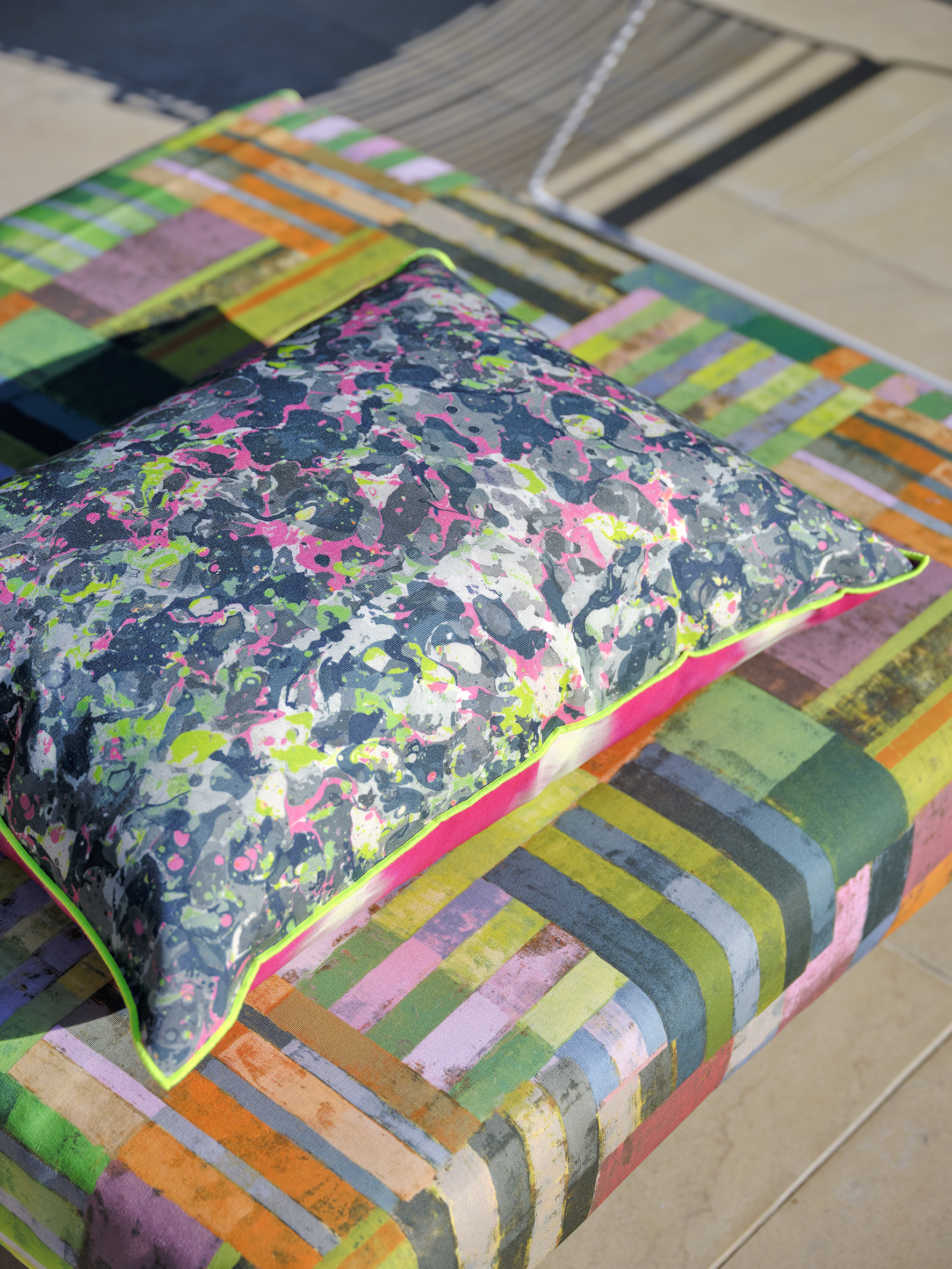 These collections have been added to the endless encyclopaedia of designs at Design Emporium's showroom in Zamalek. With a number of exciting projects coming up, such as bringing two kilometres worth of wallpaper at the New Capital's Opera building, the future looks bright for Design Emporium as it turns 30 years old in 2022.